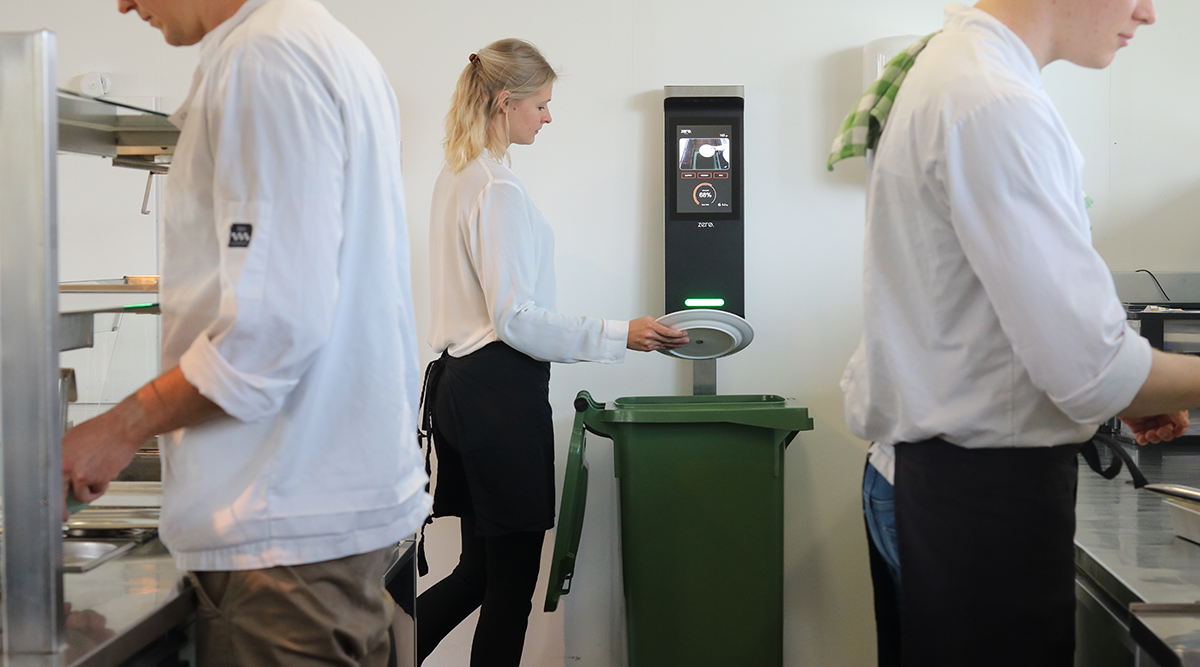 Restaurant kitchens are notorious generators of food waste—an average of tens of thousands of pounds a year. That fact begged for an innovative solution from Olaf van der Veen and his partners.
So, in 2019, the trio of digital-tech entrepreneurs founded Orbisk in the Netherlands with one purpose: provide foodservice operators with precise information on what they throw away, and when, and ideas for making reductions.
Orbisk, the app they invented, utilizes AI-powered computer vision to determine the most predominant ingredients wasted in a kitchen and pinpoint when they are wasted, helping cut pre-consumer wastes in typical restaurants by up to 70%, the company claims. The AI is able to assess about a thousand different ingredients as they enter the trash bins, which the company outfits with camera units and scales. Orbisk has been active in European markets for a few years, and now the company is planning to enter the U.S. market.
"It cuts waste and improves profits," van der Veen says. "The chef or procurement manager can see if there are patterns in the waste, such as a recurring surplus of tomatoes on Tuesday mornings, or a Friday afternoon salad bar that doesn't work well."
Orbisk also provides 100 days of training on the system for "how to read the data, what they can find, what we see, how to set goals and commit their team to start producing results," he says. "The educational part of the service is a very big part of our business."
The technology can reveal some surprisingly needless sources of waste. For instance, van der Veen says, one restaurant was buying mozzarella balls weekly and wasting a whole bunch of them every Friday.
"We didn't understand why," he says. "It turned out that they could only buy the balls from their preferred wholesaler at a particular minimum volume, but they could only use about 500 grams of that volume. So they had to get rid of the rest every weekend. It was a matter of package size that they were able to address with the wholesaler."
Orbisk charges $6,000–$10,000 a year for a subscription and is working on what van der Veen calls "a lighter solution with less-granular recognition of food" that will be available for as little as $2,000.
"We're also working on a way to calculate post-consumer waste that restaurants pull off tables after their guests leave," he says.