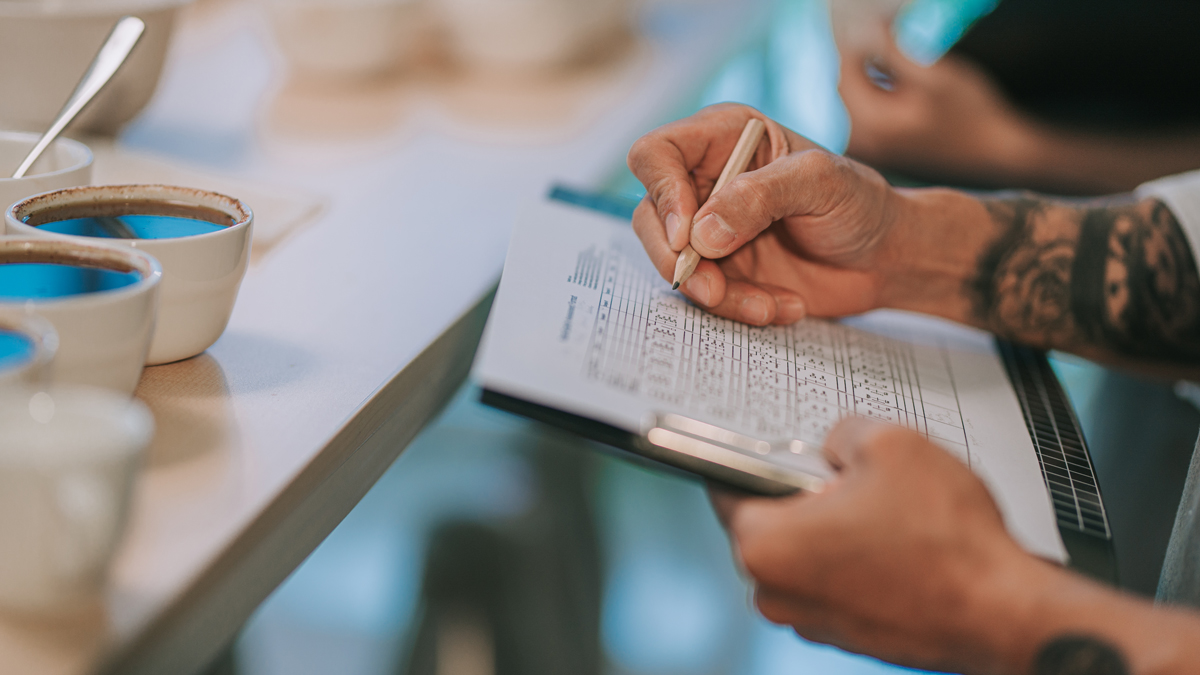 © Edwin Tan/E+/Getty Images Plus
Consumer panels have always been a great tool for market researchers, and they are here to stay. However, it is becoming increasingly evident that researchers cannot use consumer panels in silos.
Surveys help give brands a quick insight into what consumers think of their products and what they like/dislike and are a great way to investigate and generate hypotheses about consumer behavior. But, because of the screening process required for a consumer panel (for example, interviewing heavy users of a product), consumer panels don't give the complete picture when it comes to the perception of a brand, trends, or consumer behavior.
Yet they are still the most commonly used tool by food researchers.
Today, companies have access to a significantly higher amount of data—reviews, social media, blogs/articles, recipes, and user-generated videos—so not leveraging this data to understand consumers better would be a mistake.
If all product launches were successful, maybe companies could ignore this data. But this is definitely not the case. Almost 80% of product launches fail—half because companies do not understand their target audience well.
Artificial intelligence can uncover hidden product opportunities that consumers will love by tapping huge volumes of unstructured open data and weaving together seemingly disparate information to uncover hidden relationships and innovation opportunities.
Let's look at a couple of case studies to help solidify the need to embrace AI and big data in the world of consumer research.
Recently, many snack companies have tried to launch reduced-sugar chocolates, but most have failed. For example, many food critics suggested that Nestlé's Milkybar Wowsomes product failed due to a mix of poor marketing and poor taste, and also the fact that many consumers don't enjoy reduced-sugar products.
Spoonshot's analysis of online reviews for the brand—while limited—skewed positive: 75% of reviews gave the chocolate a 4- or 5-star rating. This analysis suggests that consumers did like the product. So, the next question is this: Do consumers actually want reduced-sugar chocolate?
Research has shown that consumers do want to reduce their sugar intake, but not if they must compromise taste—and not necessarily in every product. Our data showed that positive sentiment toward the combination of chocolate and sugar together (27%) was higher than negative sentiment (13%). This contrasts with carbonated soft drinks and sugar, where consumers show a higher negative sentiment.
Understanding consumer attitudes is critical before launching products, and in this case, it was probably a combination of poor marketing in addition to the lack of understanding of consumers that led to the failure of these low-sugar chocolate products. It will be interesting to see how Barry Calleabaut's low-sugar dark chocolates do when they launch later this year.
On the other hand, when companies jump on trends and invest time in robust consumer research, they tend to succeed. For example, chickpea-based snacks have largely been successful over the past few years. This is because consumers have shown increased interest (a 34.8% increase in the past 12 months) in this ingredient. This, in combination with the fact that chickpeas are easy to use in product formulations, has allowed product developers to innovate successfully with this ingredient. There are many examples of successful chickpea snack brands in the last few years: Hippeas, Biena, Kibo, and others.
With the recently launched ChatGPT, which makes interaction with artificial intelligence more conversational and accessible, it is increasingly obvious that AI is going to become not just a "nice to have," but a "need to have" in every industry. The sooner food companies accept machine learning–based innovation, the better. If AI can create poems, art, and content, then why not food?
The opinions expressed in Dialogue are those of the author.