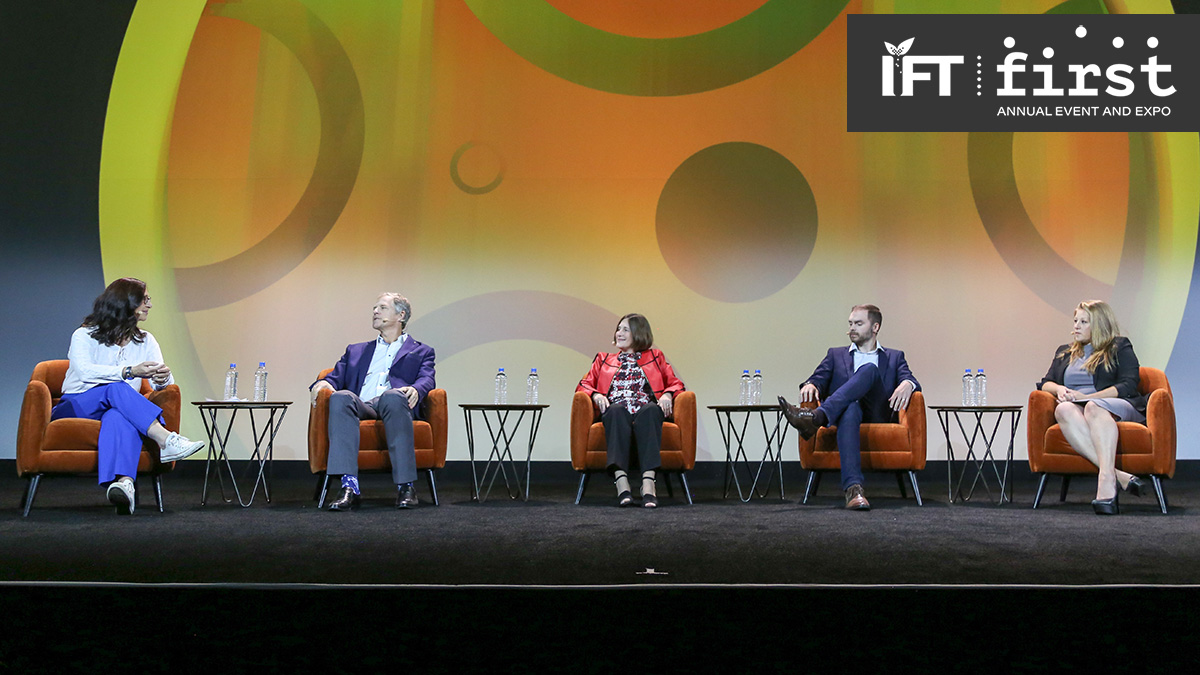 Imagine the challenge of developing food that has a five- to seven-year shelf life. That's the Herculean task that faces NASA product developers working to create food for astronauts on a mission to Mars. A panel of experts in an IFT FIRST featured session on Tuesday explored the complexities of that undertaking and the scientific and technical innovations that are emerging from research efforts now underway.
Work by NASA scientists and its research partners ultimately will benefit the residents of planet Earth, said IFT President and former NASA Food Scientist Vickie Kloeris, who managed food systems for space shuttles and the international space station. "We're seeing that the work NASA does on the edge of human experience can come back to Earth," said Kloeris.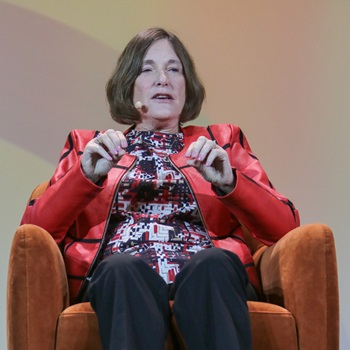 "It's a puzzle," said panelist Michele Perchonok (pictured right), a past IFT president who managed the NASA Space Food Systems Lab before her retirement. Perchonok enumerated some of the challenges of space food development, which include, in addition to shelf life, maintaining product safety and quality and minimizing packaging waste. With current technology, feeding a crew of six for three years would require more than 26,000 pounds of food, of which 17% is packaging waste, Perchonok said. And the shelf-life requirement is at least double that for a mission to Mars because it's impossible for the vehicle transporting the astronauts to also transport the food, "so food will have to be pre-positioned" on Mars, she explained.
"Food is so important" on space flights, said panelist and former astronaut Scott Parazynski. "It's not only sustenance. It can be life support. … It's also a bridge between cultures. And finally, it's a tie to home."
Panelist Phil Strandwitz, CEO of Holobiome, a firm that focuses on microbiome research, shared insights into the potential for the bacteria of the microbiome to help support astronauts' health. "Can we colonize these astronauts with microbes that protect them from radiation and disease?" he reflected. He sees the potential to do just that as microbiome research advances.
Already, he said, research has provided significant evidence that depression is linked to the body's gut microbiome and that changing the microbiome by transferring microbes into it can help combat depression. And, he added, "Food is a key component with it all."
The microbiome also influences resilience, an important attribute for astronauts, noted Dorit Donoviel, executive director at the Translational Research Institute for Space Health, who moderated the panel discussion.
Food scientists have a major role to play in advancing space food product development, said Donoviel, addressing the audience assembled for the featured session. "We're looking to you," she said. "We're here to ask you to please engage and help us solve these problems."
During the discussion, the panelists detailed technological advances with the potential to serve space travelers. Donoviel cited the example of tomato plants engineered to produce a lot of fruit on "teeny, tiny plants," which is valuable given the tight quarters on space travel vehicles. "The plant also is genetically engineered to scrub more carbon dioxide from the air," further enhancing its value, she noted.
Perchonok sees significant potential for applying 3D printing to space food product development. "Imagine a fresh pizza where a 3-D printer makes the crust, the sauce, the cheese, and whatever toppings [are desired]," she reflected.