Phosphate technology aids in healthy formulations
Phosphate technology can aid in the formulation of low-carb products and reduced-sodium and reduced-trans-fat products, said Astaris. EZ Dough™ chemical leavening technology helps processors deliver low-carb grain-based products with the texture, appearance, and volume of traditional baked goods. It does not require fermentable carbohydrates to produce leavening gas.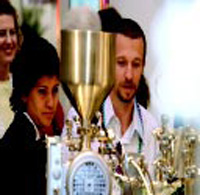 The challenges of keeping pace with the low-carb trend also extend to meat, poultry, and seafood processors, who must spice up protein-centric diets to help maintain consumer interest and success in keeping with low-carb regimens. Nutrifos® BC gives meat, poultry, and seafood processors and spice blenders the flexibility to quickly implement cutting-edge flavor systems that bring variety to marinated products. It dissolves concurrently with salt, shortening preparation and processing time, and eliminates a significant challenge in formulating complex new recipes. Without phosphate technology, marinades may not fully penetrate beyond the surface, and may fail to be uniformly absorbed into the product. 
The greatest challenge for processors in reducing sodium content in meat, poultry, and seafood products is maintaining yield and flavor. As a potassium phosphate, Nutrifos 100 sodium-free effectively replaces the functionality of sodium phosphates, enabling processors to achieve reduced-sodium requirements without affecting the yield, quality, texture, or taste of meat, poultry, and seafood.
The company also provides sodium-free alternatives for dairy and bakery applications in the form of calcium and potassium salts. Its leavening technologies can replace critical aeration qualities that are lost when trans fats are reduced in or eliminated from grain-based products. The chemical leaveners ensure not only that baked goods rise to perfection, but also that they also exhibit the light texture that consumers expect from their favorite foods. For more information, contact Astaris, 622 Emerson Rd., St. Louis, MO 63141 (phone 314-983-7500, fax 314-983-7636, www.astaris.com).
Gums provide low-carb emulsifying, and dairy solutions
New gum products in the TIC pretested line aid in the formulation of low-carb products, beverages, and dairy products. Ticaloid® LC Corn Syrup Replacer is designed to form a gum syrup that functions similarly to corn syrup. The gum acacia–based system is composed of 85% dietary fiber that can be subtracted from total carbohydrate count.
It has already been used to replace corn syrup in French dressing, nutrition and snack bars, and various confections, such as nut clusters. Ticaloid 310 aids in the formulation of low-carb soup, sauces, and gravies.
--- PAGE BREAK ---
Ticamulsion™ A-2010 can replace traditional emulsifying gum arabic and modified food starches in both weighted and unweighted beverage emulsions. It is manufactured from the most commonly available grades of gum arabic but is used at just half the level of other emulsifiers. In late 2003, it was added to the GRAS list after being reviewed by the Flavor and Extract Manufacturers Association. With this status, it can now be used in liquid beverages and liquid dairy emulsions.
Dairyblend stabilizers are specifically designed for use in an array of dairy foods and beverages. Dairyblend YG LC Stabilizer, for example, was developed to enhance the fiber content and stabilization of low-carbohydrate yogurt formulations, resulting in yogurts that are gelatin-free, yet smooth in texture, appearance, and mouthfeel. Various Dairyblend systems enhance production efficiencies without sacrificing quality. Dairyblend Cream Cheese Acid Set Stabilizer is one example. This specialized blend is used for direct-set cream cheese that manufacturers can make without the use of a separator or a curd-pressing mechanism.
For more information, contact TIC Gums, 4609 Richlynn Dr., Belcamp, MD 21017 (phone 800-899-3953, fax 410-273-6469, www.ticgums.com).
Enzyme restructures muscle foods
Transglutaminase is a calcium-independent enzyme with the ability to cross-link proteins. It is produced by a microbial fermentation of a naturally occurring organism. The two amino acids it uses to cross-link are glutamine and lysine, and any combination of proteins that contain sufficient amounts of these two amino acids may be effectively cross-linked. This enzyme, brand named Activa ® is active over a fairly wide pH range, and a broad temperature range. It is even active during the early stages of cooking, but sufficient cooking temperature deactivates the enzyme.
Application is designed especially for restructured meats. It may be added as a liquid slurry, sprinkled in dry form, added with brine adsorption, or by injection. It can help maintain the texture of tenderized or flaked products, or increase the bite characteristics of emulsion and coarse-ground sausage products. It seals the weak seams in hams or roast beef, and improves restructured dry-cooked products, such as pastrami. It offers the same benefits in restructured poultry or turkey muscle foods, fish, scallops, shellfish (e.g., shrimp, calamari, clams), and surimi.
More information is available from Ajinomoto Food Ingredients LLC, Country Club Plaza, West 115 Century Rd., Paramus, NJ 07652 (phone 201-261-1789; www.ajiusafood.com).
--- PAGE BREAK ---
Orange flavors highlighted
Flavor suppliers have offered a wide variety of natural or artificial flavors in liquid and powdered form for many years. Today, Bell Flavors & Fragrances, Inc., can develop customized flavors, as well as provide taste paneling and complete food application development. The company featured such new applications as orange-flavored beverages, honey-orange flavored mustard, and flavored coffees. Flavors for baked foods, baking mixes, baking pre-mixes, icings, and fillings are available in fruit, dairy, nut, sweet, and spicy varieties. Flavors for alcoholic, carbonated, dairy, nutritional, and still beverages includes flavored beer, cider, malt, ale, and wine; fruit and novelty carbonated drinks; yogurt and milk-based beverages; and nutrient or health fortified beverages. Dairy flavors range from ice cream and cheesecake to a variety of cheese products. Fruit and nut flavors are popular in confections, and natural savory flavors are the choice for meats, seafoods, vegetables, and snacks. Further information is available from Bell Flavors & Fragrances, Inc., 500 Academy Dr., Northbrook, IL 60062 (phone 800-323-4387; www.bellff.com).
Copacker provides seasoning blends in any configuration
Custom blending and copacking of dry seasoning ingredients in any packaging configuration is being offered by McClancy Seasoning Co. as a cost and handling savings to processors. The company, a supplier of precision-ground spices for more than 50 years, offers processors reduced cost, materials, and procurement costs. Manufacturing an existing seasoning blend formula and product development services are available as value-added custom blending. Added production enhancement and cost savings can result from customized packaging of pre-blends. The company offers 10-day turnaround for most orders. This service includes any dry ingredient (e.g., spices, cocoa, tea blends), and packaging can be any configuration (e.g., bags or boxes). Additional information is available from McClancy Seasoning Co., One Spice Rd., Ft. Mill, SC 29715 (phone 800-843-1068; www.mcclancy.com).
Roasting and grilling flavors offered
Introduction of new flavors sometimes requires a catchy brand name, such as the Grillin® line of Off The Grill™ flavors. Red Arrow Products Co. Says that a right-off-the-charcoal-grill flavor or a distinctive gas grill flavor can be achieved with selection of the proper savory grill flavor with a meaty impression. The charcoal grill flavor impact may also be followed by a subtle smoked bacon flavor. A flame-broiled taste is still another option available. A new Roastin'® flavor line is designed to impart the rich taste of a long slow-cooking process in rapid preparation systems. Included are a dark-roasted pork taste, an oven-roasted beef flavor, and a braised chicken or roasted turkey flavor. Even a roasted chicken skin taste is possible. Red Arrow has also introduced non-contact grill marking equipment to replace the old method of searing the surface of products to create "grill marks" through the normal cooking process. Carbonyls in the liquid smoke interact with surface proteins to create varying degrees of browning. These smoke products do not impart a smoke flavor characteristic. More information is available from Red Arrow Products Co. LLC, P.O. Box 1537, Manitowoc, WI 54221-1537 (phone 920-769-1100; www.redarrowusa.com).
--- PAGE BREAK ---
Natural ingredients marketing to expand
A recent agreement for joint development and marketing of natural ingredients and natural colors by RFI Ingredients and Overseal Foods Ltd. will bring the complete color product line of Overseal Foods Ltd., Overseal, England, to the North American food, functional food, and dietary supplement markets through the RFI Ingredients marketing team. Individual natural colors, as well as custom formulations, are included in the agreement. RFI has been building strong formulation capabilities in the functional food area with its existing nutraceutical-based product line. RFI exhibited its line of proprietary antioxidant products made from consumer-friendly GRAS fruits, vegetables, teas, and herbs. The company's process selectively extracts the phytonutrients responsible for providing the maximum antioxidant activity. These products are high in oxygen radical absorbance capacity (ORAC), which is a measure of the ability of a substance to disarm oxygen-free radicals. The OxyPhyte® line includes apple, grape seed, green tea, pomegranate, white tea, and blended extracts, plus new varieties of green coffee, grape skin, and hops extracts shown at Food Expo. More information on the merger and the Oxyphyte line is available from RFI Ingredients, 300 Corp. Dr., Ste. 14, Blauvelt, NY 10913 (phone 845-358-8600; www.rfiingredients.com).
Natural, organic savory flavors are available from seafood
Natural seafood flavors and extracts are appealing in themselves to suppliers and customers, but adding the fact that they are processed from the "freshest seafood catches in the North Atlantic cold waters off the shores of Iceland" provides a special emphasis on their fresh and natural appeal. State-of-the-art flavor technology processing at the source of the raw materials, clean label declarations that the product contains no MSG, HVP, or AYE, and measurable flavor intensity advantages resulting in reduced usage rates are also appealing. The flavor line offered by Summit Hill Flavors includes shrimp, lobster, clam, herring, and cod. Organic flavors are flavors where at least 95% of the ingredients are organic and where the defining source is of organic origin. Natural flavors and flavors of nonsynthetic sources that have not been produced using synthetic solvents and carrier systems or any added preservatives also qualify. All organic flavors must comply with recently approved USDA organic food standards. The seafood-derived beef, vegetable, vegetarian (meat-type), grill, and butter organic flavors are available in both liquid and dry forms. For more information, contact Summit Hill Flavors, 253 Lackland Dr. W., Middlesex, NJ 08846 (phone 800-352-8675; www.summithillflavors.com).
Sterols technology agreement announced
In conjunction with Food Expo, ADM and Eugene Science announced an alliance giving ADM marketing rights in North America and Europe for Eugene Science's Euchol™ phytosterol technology. This product will be marketed by ADM as part of the Cardio-Aid™ family of phytosterol ingredients. Eugene Science has developed a line of phytosterol powder and liquid ingredients that may be used in a variety of food products including milk, soymilk, juices, and yogurts.
In 2000, the U.S. Food and Drug Administration (FDA) issued an interim final rule authorizing a health claim for plant sterol esters. Recently, the FDA has indicated that the claim may be applied to free sterols. Foods containing at least 0.65 g per serving of plant sterol esters (0.4 grams free sterol equivalent), eaten twice a day with meals for a daily intake of at least 1.3g (0.8 grams free sterol equivalent), as part of a diet low in saturated fat and cholesterol may reduce the risk of heart disease. For more information, Archer Daniels Midland, 4666 Faries Parkway, Decatur, IL 62526 (phone 217-424-5200; fax 217-451- 2233; www.admworld.com).
--- PAGE BREAK ---
Carbohydrate labeling petition submitted
National Starch and Chemical Co. announced it has submitted a Citizen's Petition to the FDA asking to modify carbohydrate content labeling on foods. National Starch, makers of resistant and other food starches, is contributing to this process to help create more standardization regarding carbohydrate information, allowing consumers to make better educated food choices.
"Due, in part, to popularity of two diets — Atkins and South Beach, carbohydrates have become a greater focus of weight loss plans of Americans," said Rhonda Witwer, Business Development Manager. "Given this area has grown so fast and consumers are increasingly looking for credible information about carbohydrates, especially on food packages, FDA, and all of us in industry, face the challenging task of clarifying carbohydrate definitions. National Starch wants to be part of the dialogue and has requested that fiber content be listed independently and excluded from the 'Total Carbohydrate' declaration listed on the Nutrition Facts label. For more information, National Starch, 10 Finderne Ave., Bridgewater, NJ 08807 (phone 800-787-4992; fax: 609-409-5699; www.foodstarch.com).
Gluten-free premixes provide functionality to baked goods
Corn Products U.S., a division of Corn Products International Inc., distributed information about its two new products lines—Expandex™ modified tapioca starch and Maizing™ gluten-free bakery pre-mixes—in addition to information about its other products. Several varieties of mixes are available under the Maizing line, and each one provides different functional characteristics such as firmness, color, and texture to food products. These ready-to-use mixes were originally formulated to make traditional Colombian pastries such as buñuelos (fried cheese bread), almojabana (baked cheese bread), and pandebono (baked cheese bread). Three of the four Maizing products contain Epandex, which helps create a moist and expanded crumb in the final product. Epandex also replaces most of the flour and enhances leavening agents in gluten-free applications and helps create a stable structure in the absence of gums. For more information, contact Corn Products U.S., 5 Westbrook Corporate Center, Westchester, IL 60154 (phone 800- 443-2746, fax 708-551-2700, www.cornproductsUS.com).
Color your world with caramel colors
If you need help in "Coloring Your World," hopefully you did not miss visiting the D.D. Williamson & Co. booth. There, company representatives were ready to discuss a variety of caramel colors manufactured by the company, and they also displayed a caramelized rice syrup, which was developed earlier this year for use in a butterscotch-flavored, 100% rice pudding. In addition, the syrup can be used to add hues to granola bars, rice cakes, muffins, snack foods, and cereals. This ingredient is not certified organic but is National Organic Program (NOP) compliant because it has a certified organic raw material; is non-GM and non-irradiated; and contains no fertilizer in the form of sewage sludge, synthetic solvents, and processing aids that are not on the NOP-approved list.
Also available at the booth were non-GM caramel colors and information about natural color blends. For your sampling pleasure, the company had cola-flavored, soda bottle-shaped gummies colored with one of the company's caramel colors. For more information, contact D.D. Williamson & Co. Inc., 1901 Payne St., Louisville, KY 40206 (phone 502-895-2438, fax 502-895-7381, www.caramel.com).
--- PAGE BREAK ---
Starches useful in both full- and low-carbohydrate products
Carbohydrates provide texture and stability—among other functionalities— to food products. As a result, formulating low-carbohydrate products takes much more effort and ingenuity than just removing or reducing the amounts of carbohydrates in products. The same goes for formulating reduced-sugar and sugar-free products. Scientists need to choose the most functional carbohydrate ingredients for their products. Grain Processing Corp. addresses some of the challenges faced with formulating many different types of products, including low-carbohydrate and sugar-free products, with its new lines of starches. The company showcased several of its products in different types of food systems, including Inscosity® instant viscosity stabilized starches, which hydrate in hot or cold water without heating, and Pure-gel® stabilized starches, cook-up starches that provide high viscosity to products and exhibit high moisture-binding capacities. Its Stabelite™ polyglycitol was used in no sugar-added desserts, including soft-serve ice cream. For more information, contact Grain Processing Corp., 1600 Oregon St., Muscatine, IA 52761 (phone 563-264-4265, fax 563-264-4286, www.grainprocessing.com).
Eliminate trans fat with trans-fat-free oils
Many food manufacturers are rushing to remove trans-fatty acids from their food products by developing trans fat-free oils and shortenings. Loders Croklaan has created several fats and oils in a variety of forms to help food manufacturers formulate trans-fat-free products. Its SanTrans™ line includes 12 products: SansTrans LS30m, a lower saturates cookie shortening made with palm and sunflower oil; SansTrans HF, an all-purpose shortening with lower saturates; SansTrans 55, flakes or beads that add heat stability; SansTrans 50, flaked structuring fat for icing and bakery dry mixes; SansTrans 45, a plastic shortening for cookies and crackers; SansTrans 42, aplastic shortening for cookie fillings; SansTrans 39, a soft shortening for cakes and vegetable dairy products; SansTrans 35, a soft shortening for dairy and caramel applications; SansTrans 25, a liquid frying shortening; SansTrans Bulk Fry, bulk frying shortening for snack foods; SansTrans Donut Fry P, donut frying shortening; Sans and Trans Fry, a plastic frying shortening. These are 100% vegetable oil products produced without hydrogenation, and they are highly stable, have a long shelf life, are non-GM, and have excellent creaming and aeration properties.
Another new product line offered by the company is its SensoryEffects™ line of lipid-based inclusions and bits created to impart sensory effects to baked goods such as breads, muffins, cookies, cereals, and dry mixes. The color of the ingredients does not bleed, remains stable during storage of the product, and can be natural or artificial. Manufacturers can purchase the ingredients off the shelf or customize their own color/flavor/aroma profiles. The pieces are available in a range of sizes and melting profiles. The lipid base potentiates flavors, and the flavors can be natural, natural and artificial, or artificial. The products blend evenly into dry mixes, doughs, and batters; do not inhibit yeast action; will not puncture dough; will not stick to processing equipment; and will not cause dust or aromas like powders.
For more information, contact Loders Croklaan, 24708 W. Durkee Rd., Channahon, IL 60410-5249 (phone 800-621-4710, fax 815-730-5202, www.croklaan.com).
HVP plant to expand capacity
Basic Food Flavors is increasing its North Las Vegas, Nev., plant to increase its hydrolyzed vegetable protein manufacturing capacity by 250% expansion. The HVP is available vacuum dried or spray dried and contains no GMOs or trans fats. The company also manufactures fermented soy sauce powder. For more information, contact Basic Food Flavors, 3950 E. Craig Rd., North Las Vegas, NV 89030 (phone 702-643-0043, fax 702-643-6149, www.basicfoodflavors.com).
--- PAGE BREAK ---
Refined oil provides omega-3 fatty acids
High levels of omega-3 fatty acids are provided by OmegaPure™ oil refined from menhaden from Chesapeake Bay and the Gulf of Mexico. All parts of the fish are used, and the solids are used as feed and fertilizer for agriculture and aquaculture. The oil is refined to remove all protein, flavor, and odor. It can be added to everyday foods to deliver omega-3 fatty acids, providing 22–25% long-chain EPA and DHA. The company is building a new refinery to be completed this month, said to be the largest in the U.S. For more information, contact Omega Protein Inc., 1717 St. James Pl., Suite 550, Houston, TX 77056 (phone 877-866-3423 or 713-623-0060, fax 713-940-6122, www.megapure.com).
Student competition addresses use of almonds
The Almond Board of California is sponsoring its annual Almond Innovations Contest for undergraduate and graduate students. Students are eligible to develop an innovative food product formulation in one of two categories: Portable Snacks, such as cookies, snack mixes, chips, etc., and Bars, such as cereal, snack, breakfast, energy, etc., using almonds in a substantial way. More than $10,000 in cash and prizes will be awarded. The deadline for entries is November 5, 2004. More information is available from Almond Board of California, 1150 Ninth St., Suite 1500, Modesto, CA 95354 (www.almondsarein.com).
Dairy ingredients add nutrition
Three new dairy-based formulations were featured at this year's IFT Food Expo® by Dairy Management Inc.™ The prototypes, prepared by DMI's two dairy application labs, demonstrated dairy ingredients' contribution to health and wellness.
A lower-carb, whey protein–enriched apple cranberry muffin had 5 g of net carbs. "Because baked goods contain high levels of solids, it can be difficult to reduce the amount of carbohydrates without completely altering the texture," said Carolyn Podgurksi, dairy ingredient specialist, Dairy Products Technology Center at California Polytechnic State University, but "dairy ingredients such as whey protein can help with this challenge." The muffin was fortified with whey protein and flavored with butter. "The muffin is higher in protein and lower in net carbs than other muffins on the market," she said, "but it still has a traditional muffin texture and flavor."
An orange-peach-mango, ready-to-drink nutrition beverage offered 10 g of whey protein and more than 20% of the recommended daily value for calcium. "The whey proteins used in this beverage remain soluble at pH 4.5, the point at which other proteins become insoluble, making them the protein-fortifying ingredient of choice in acidic beverages," said Kimberlee "KJ" Burrington, dairy ingredients application center coordinator at the Wisconsin Center for Dairy Research (WCDR). "Whey protein also contains all the essential amino acids the body requires and helps to build lean body mass."
"Dairy's flavor, nutrition, versatility, and functionality make for a perfect combination when food manufacturers remove some of the carbs from everybody's favorite foods," said Kathy Nelson, WCDR's applications lab coordinator.
For more information, contact Dairy Management Inc., 10255 W. Higgins Rd., Ste. 900, Rosemont, IL 60018 (phone 847-803-2000, fax 847-803-2077, www.dairyinfo.com).
--- PAGE BREAK ---
Fenugreek galactomannan offers low-carb advantages
A standardized source of fenugreek galactomannan exhibited at this year's IFT Food Expo, FenuLife has been shown to reduce glycemic response and may suppress appetite by promoting healthy blood sugar and insulin levels. A recent study showed that 4 g of FenuLife Extract can balance blood sugar levels in normal subjects. The ingredient offers a competitive edge to attract low-carbers who wish to enhance their diet with the convenience of a capsule, bar, or drink, said its distributor, Acatris Inc. USA.
SoyLife® Focus and LinumLife™ were also highlighted. SoyLife Focus is made from non-GMO soy germ. The company showed that it enhances the flavor profile of food products such as vegetable sauces, savory flavors, and cheeses. The soygerm contains soy phytonutrients, omega-3 fatty acids, vitamin E, folic acid, and soy protein. LinumLife is a flax ingredient that is concentrated in lignans, providing 10–30 times more than traditional flax ingredients. The company highlighted flax lignan's benefits in prostate health.
For more information, contact Acatris Inc. USA, 3300 Edinborough Way, Minneapolis, MN 55435 (phone 952-920-7700, fax 952-920-7704, www.acatris.com).
Whey protein crisp patented
A new whey protein crisp ingredient line combines the nutrition of whey protein with the texture attributes of natural cornstarch. The products have many applications, but their high protein content makes them ideal for applications in nutrition- and health-oriented products, said Grande Custom Ingredients.
WPCrisp™ is made from whey protein, which has a high biological value and a complete amino acid profile for more effective sports and nutrition supplements. Because it is a dairy product, it delivers a clean dairy flavor. It is currently available in four standard sizes with 50% protein, but it can contain 40–70% protein in customized applications. It is an ideal ingredient in foods such as cereal, snacks, and granola, trail mix, protein and nutrition bars, salad toppings, frozen dessert topping/coating, and yogurt toppings.
The ingredient is the result of a unique partnership between researchers at Utah State University, DMI, and Grande Custom Ingredients Group. Researchers at the university conducted pioneering research on an extrusion process to create a textured whey product in a lab setting, thanks in part to a grant from DMI.
Food scientists at Grande were aware of the research and contacted the university to learn more about potential commercial applications. Researchers at Grande and Utah State realized the product had potential, but they needed to scale up and perfect the process for commercial viability. Grande contacted the Food Processing Center at the University of Nebraska, where they conducted dozens of experiments producing multiple sizes and formulations. Grande has licensed the exclusive rights to U.S. patent 6,607,777 to Utah State to manufacture and market the product.
For more information, contact Grande Custom Ingredients, 301 E. Main St., Lomira, WI 53048 (phone 800-772-3210, fax 920-269-1445, www.grandecig.com).
--- PAGE BREAK ---
New oat bran concentrate helps control glycemic index
Natureal ® GI (glycemic index) oat bran concentrate was introduced at a press conference held by GTC Nutrition. The ingredient is rich in beta-glucan, the soluble fiber in oats. According to the company, studies indicate that the oat bran concentrate is effective in helping maintain healthy blood sugar levels. The concentrate will be supplied by Finn Cereal— a leading company in the Finnish grain business specializing in grain and other bulk raw material handling and storage—and marketed exclusively by GTC Nutrition in North and South America.
For more information, contact GTC Nutrition, 600 Corporate Cl., Ste. H, Golden, CO 80401 (phone 800-522-4682, fax 303-216-2477, www.gtcnutrition.com).
Lutein has new role in skin health
In terms of skin health, lutein may act as an antioxidant against the two major environmental assaults commonly encountered as a result of today's active lifestyle, namely, the free radicals created in the skin as a result of exposure to environmental pollutants and the damaging effects that exposure to light has on the skin. At a press conference during the IFT Annual Meeting + Food Expo, Kemin Foods LC presented information on several studies that have reported skin health benefits attributable to lutein. Key conclusions include oral supplementation of lutein may reduce the risk of damage induced by UVB radiation in the skin; dietary lutein may help increase hydration of the skin; dietary lutein may reduce the risk of UVB-induced inflammation; lutein may help to protect skin against UVA and UVB oxidative stress; lutein and zeaxanthin have been detected in the skin as well as cervical/ovarian and bucal mucosal tissues; and lutein may help reduce the risk of skin cancer.
The company offers FloraGLO® lutein, which was shown to decrease acute UVB-induced epidermal changes in the skin of hairless mice. The self-affirmed Generally Recognized As Safe (GRAS) ingredient is a highly purified combination of lutein and zeaxanthin.
For more information, contact Kemin Foods LC, 600 E. Court Ave., Ste. A, Des Moines, IA 50309 (phone 515-248-4000, fax 515-248-4051, www.keminfoods.com).
Wild blueberries are the No. 1 antioxidant fruit
The bright blue color; small size (compared to cultivated varieties); complex tangy, sweet flavor; and limited harvesting area (Maine, "Atlantic Canada," and Quebec) of wild blueberries has always made them a specialty item in the marketplace. However, more food products are now made worldwide with wild blueberries than with any other blueberry ingredient. Although small, they are more compact and deliver approximately three times more berries per pound. Wild blueberries freeze very well and maintain their quality for up to two years. And now, USDA research conducted in 2004 shows that wild blueberries rank No. 1 in total antioxidant capacity per serving, compared to more than 40 other fruits and vegetables. As measured by a USDA's measurement of ORAC, one cup of wild blueberries has more antioxidant capacity than a serving of spinach, prunes, cranberries, strawberries, raspberries, or cultivated blueberries. According to the USDA study, they are also consistently higher in anthocyanins and total phenolics compared with highbush (cultivated) blueberries. More than 100 cultivated varieties and 155 wild blueberry clones were tested. The Wild Blueberry Association of North America provided information on the USDA study and provided a new soy and wild blueberry beverage at Food Expo to encourage wild blueberry usage for more healthy foods. More is available from Wild Blueberry Association of North America, P.O. Box 180, Bar Harbor, ME 04609 (phone 207-288-2655; www.wildblueberries.com).
--- PAGE BREAK ---
Elderberry concentrate reduces stress
Standardized elderberry extract is a concentrate with elevated levels of anthocyanins (25%), catechins, and other polyphenolics. It is marketed in both liquid and powder forms. Previous research demonstrated its antioxidant activity. However, recent further studies in Austria and Russia, in collaboration with the U.S. Air Force, indicate that consumption of the liquid form prior to exercise leads to decreased lactic acid production. Therefore, it may be beneficial in sport food supplements. Conclusions indicated significant reduction in fatigue from lactic acid accumulation, improved energy utilization, and lessening of the physiological effects of stress to overall health. Blood glucose levels induced by stress were reduced, metabolism increased, and cellular oxygen consumption increased.
Standardized black current powder (7% anthocyanin concentrate) is also available. A line marketed under the brand name Full Spectrum™ includes blueberry powder and cherry powder (both 25% anthocyanins). Blueberry powder is a powerful antioxidant that promotes cardiovascular health, reduces the risk of cancer, viral infection, and cataracts. It promotes cognitive function and emotional well-being, and may be taken as a pretreatment (or concurrently) in cancer radiation therapy. It also contains smaller, but significant therapeutic levels of vitamins (3%), carotenoids (2.25%), free amino acids (9%), and fatty acids (2%), while containing low levels of natural sugars (6.7%). The total profile has more than 94% active phytochemicals.
Exhibited at Food Expo was kokum, an evergreen tropical fruit grown in India, it is used for making a refreshing drink and as an ingredient in fish curries. As a juice concentrate or extract, it is an anthocyanin with greater stability over a wide range of pH than most anthocyanins. At pH 3.2, the color is basic red.
Information on the above natural colors is available from Artemis International, Inc., 9318 Airport Dr., Fort Wayne, IN 46809 (phone 260-436-6899; www.artemis-international.com).
Health-enhancing functional ingredients available
Three new products featuring health-enhancing ingredients are applicable to a range of foods and beverages. Tonalin® is the No.1 consumer brand of conjugated linolenic acid, which helps to reduce body fat, maintain lean body mass, prevent fat regain, and contribute to overall health. It is self-affirmed GRAS for use in yogurts, meal-replacement bars and drinks, fruit juices, chocolate milk–based beverages, and coffee cream substitutes. A recent published study found that this supplement could help adults safely reduce body fat by as much as 9%.
A formulated orange juice beverage containing Vegapure® natural sterol esters, Betatene® natural mixed carotenoids, and Covitol® natural vitamin E, can reasonably achieve a 10% reduction in cholesterol (if consumed daily), provide a safe source of vitamin A, maintain a healthy heart and brain function, and support eye health.
The popular consumer concept of "eating on the run" makes healthy nutrition bars attractive. Ready-to-eat bars could also benefit from the sterol esters and vitamin E described above, and research indicates that addition of Xangold® natural lutein esters may help reduce the risk of eye disease. This source of lutein is said to be the only one to complete FDA's GRAS notification process, thereby allowing usage in baked goods and mixes, soy milk, frozen dairy desserts, fats and oils, beverages, processed fruits and vegetables, hard candy, egg products, and many more.
Additional information is available from Cognis Corp., 5325 S. 9th Ave., LaGrange, IL 60525-3602 (phone 800-328-6199-X6188; www.cognis.com).
--- PAGE BREAK ---
Water-soluble vitamin E, beverage weighting agent
Highlighted at Food Expo was a water-soluble vitamin E additive for fortified beverages. Under the brand name of Vitamin E TPGS, it is designed for fortified waters and other functional beverages. It also is taste-neutral, and can be formulated into beverages at up to ten times the adult RDA for vitamin E without changing the beverage taste or appearance. This is a significant health benefit to consumers. It is natural-sourced and the only water-soluble vitamin E additive on the market. Although developed for clear isotonic beverages, it is also suitable for use in juices and dairy- and soy-based drinks. It is compatible with other ingredients and nutrient additives, such as vitamins, minerals, electrolytes, fibers, and proteins. The additive is self-affirmed as GRAS and is emulsifier-, solvent-, and alcohol-free.
Another high-lighted ingredient was a ready-to-blend beverage weighting agent. Marketed under the brand name of Sustane SAIB MCT, it maintains the stability of beverage emulsions by preventing the oil-based ingredients from settling. Designed for cloudy beverages, it adjusts the density of oil particles present and keeps them in suspension. A shelf life of three years is longer than any other for beverages. Because it is safe, usage levels can be three times that of other such functional ingredients.
Further information is available from Eastman Chemical Co., P.O. Box 1974, Kingsport, TN 37662-5231 (phone 423-229-6636; www.eastman.com).
Nutrient premixes solve problems
Nutrient premixes can solve numerous challenges met by processors in formulating products that will respond to the low-carb craze or are geared to athletes looking for nutritional programs. At Food Expo, samples of a low-carb, high-protein drink that were soy-based, was available in strawberry and cappuccino flavors, with 27 important vitamins, minerals, and trace minerals. It supplied 50% of the recommended daily intake of soy protein with 0 g of sugar. Flavor was maximized with masking agents and/or a flavoring system.
Premixes can also solve taste problems in fortified ice creams by proper selection of ingredients and determination of proper particle size to satisfy mouthfeel. Kids can supplement their daily vitamin and mineral intake from fortified gummies and other confections. The high demand for fortified waters today can be enhanced through addition of ingredients with antioxidant capacity or energy enhancement. Premixes can be supplied in liquid or powder forms.
Additional information is available from Fortitech, Inc., Riverside Technology Park, 2105 Technology Dr., Schenectady, NY 12308 (phone 800-950-5156; www.fortitech.com).
Natural oil is metabolized more rapidly
A natural vegetable oil, Delta™ SL, produced by a proprietary process, is said to be metabolized by the human body more rapidly than traditional vegetable oils. It actually inhibits the body's ability to absorb LDL cholesterol. These characteristics help to maintain desired weight and lower bad cholesterol when used as a replacement for traditional cooking oils. The new oil blend has a clean flavor, creates a pleasant aroma during cooking, and does not overpower the taste of the food itself. It provides a "golden brown" color in sauteed foods and promotes moisture retention and texture in baked goods.
Additional information is available from Bunge Oils, 885 N. Kinzie Ave., Bradley, IL 60915 (phone 800-828-0800; www.bungefoods.com).
--- PAGE BREAK ---
Innovative concept for natural balance offered
Plant extracts of various herbal, teas, or vegetables can optimize metabolism combined with a comprehensive wellness concept. The extracts are available in four different lines. An Xlim Fiber line includes tangerine, orange, and red berry flavor. Well-being without stress is controlled with fiber from various fruit extracts. The fiber line produces a pleasant feeling of saturation by gently regulating the appetite. This concept is also rounded off with inclusion of important vitamins in the blend. The Xlim Pure line, made from extracts of aspargus or celery, works gently to remove excess water and purify the body. It comes in grapefruit-orange or lemon flavors. The Xlim Boost line increases energy consumption through a combination of high-value catechins and caffeine from green tea and other herbal extracts. It is offered in pear or green tea flavors. The Xlim Water line, which contains reduced calories or low-calories. It is available in pineapple, apple-pear, and prickly pearkiwi flavors.
More information is available from Plantextrakt, Inc., 100 Pavonia Ave., Ste.301, Jersey City, NJ 07310 (phone 201-659-3100; www.plantextrakt.com).
Trans-free fat replaces hydrogenated oil
Medium-chain tryglycerides (MCTs) are commonly used in medical and sports-nutrition food products because of the unique metabolic pathway they follow when consumed. MCTs travel directly to the liver, are preferentially burned for energy, and do not accumulate as fat in the body. A structured lipid derived from MCTs, trade named Neobee MLT-B, was developed as a replacement for partially hydrogenated vegetable oil in baking applications. Additional benefits include no fatty acids, enhanced nutritional profile, excellent oxidative stability, and reduced total calories from fat.
Polyglycerol esters are a non-ethoxylated class of emulsifiers derived from the esterification of vegetable fatty esters and polyglycerols. They provide emulsification, homogenization, and stabilization in a wide range of food applications. One product in this line, brand-named Drewpol® PGPR is a food-grade emulsifier that can be used to modify the rheological characteristics of chocolate-based coatings. It enhances the flow of the molten chocolate when blended with lecithin and provides a more-even, thinner coating than with lecithin alone.
Further information on these products can be obtained by contacting Stepan Co., 100 W. Hunter Ave., Maywood, NJ 07607 (phone; 201-712-7642; www.stepan.com).
Lab-scale processing aids manufacturing research
Use of realistic laboratory-scale processing equipment that simulates commercial plant processes can reduce plant trials, accelerate product development, and help researchers become more familiar with how their formulas and ingredients interact with the process. Besides high-temperature, short-time and ultra-high temperature steam-heated processes, laboratory-scale units can also simulate hot filling and other continuous cooking processes. In-line homogenization and ultra-clean filling systems are also available. Focused microwave heating equipment has been designed and patented to eliminate hot spots in non-uniform microwave systems. Because there are no hot spots, uniform heating is achieved in less than 1 sec, and product cannot burn on. Additionally, the product is never in indirect contact with the steam, as in steam injection or infusion. Thus, flash cooling is not needed, and loss of volatiles is eliminated. For more information on laboratory-scale processing, contact MicroThermics, 3216-B Wellington Ct., Raleigh, NC 27615 (phone 919-878-8045; www.microthermics.com).
--- PAGE BREAK ---
Bench-top equipment tests physical properties of food
Instron Corp. showcased several products designed to test food products in a cost-effective way. The 3300 Series bench-top tester evaluates the texture of solid and semi-solid foods and tests the tensile, compression, flexural, and peel properties of a variety of materials. Standard application system packages are available for use with the instrument for users with individual application or standard testing needs. T-slots fitted on the column covers allows for compatibility with various accessories, such as grip, fixtures, extensometers, and chambers.
The company also introduced its Bluehill™ software, a fully integrated modular software package with a new "web-like" design. When entering, retrieving, and manipulating data, users can navigate between four major categories appearing in separate tabs: testing, test method definition, reporting, and system administration. The software contains new features that allow the user to cut and paste both graphics and results, e-mail results and reports automatically at the conclusion of tests, and utilize programs such as Microsoft Word and HTML.
If you need to carry a tester with you around the lab or plant, Instron offers In-Spec™ 2200, a hand-held, battery-powered, portable tester designed to be easily taken to various locations to perform spot testing. The user can input control parameters into and display results on an integrated color personal digital assistant, and the instrument can be interfaced with a laptop computer to add hundred of stored calculations and real-time graphics. Similar testing instruments are prone to operator variations but the In-Spec 2200 has an integral drive system that eliminates operator and loading techniques variations.
For more information, contact Instron Corp., 100 Royall St., Canton, MA 02021 (phone 781-575-2500, fax 781- 575-5751, www.instron.com).
Small-scale equipment suited for laboratories and pilot plants
Small-scale or bench-top equipment is convenient for industrial and academic laboratories and pilot plants because it can use small quantities of material, produce less waste than full-scale equipment, can reach operating conditions quickly, and can be reconfigured easily by technicians and students. Several suppliers of such equipment exhibited at the 2004 Food Expo.
• Bottom Line Technologies, 100 Brown St., Suite 1, Lawrenceburg, IN 47025, custom-designs and fabricates a variety of cookers, mixers, and forming equipment, mostly intended for candy and beverage manufacture, according to John Vessa, owner (phone 812-537-7082, www.blt-inc.com). The cookers are electrically heated. Vessa says that if an existing design does not fill a need, he can probably create one that does.
• Dixie Canner Co., 786 E. Broad St., Athens, GA 30601, originally supplied small community canneries with retorts and seamers, but now finds that most of its customers are industrial and academic pilot plants, according to Terry Stapleton, chairman and son of the founder (phone 706-549-1914, www.dixiecanner.com). The company's latest innovation is an automatic retort control system combined with its No. 3 retort, a 24-in-diameter × 48-in-high batch retort. The control system has five modes: steam cook, steam cook with pressure cool, water cook, water cook and cool with air over-pressure, and manual mode, in which the touch screen is just used to open and close valves.
• Armfield Inc., Ringwood, Hampshire, UK and Jackson, NJ, supplies a range of miniature-scale processing equipment, including plate-and-tube UHT/HTST systems, margarine and ice cream crystallizers, spray dryers/chillers, carbonator/fillers/cappers, edible oil processing equipment, and aseptic fillers/closers. According to Iain Sutherland, head of publicity and PR (phone 011-44-1425-478781, www.armfield.co.uk), the company's latest development is a complete miniature-scale aseptic filling line. The system can process 5L batches at flow rates of 10–20L/hr. Filling is in a glove box. Heat treatment is in a direct-steam-injection HTST/UHT unit with an optional homogenizer subsystem.
--- PAGE BREAK ---
• MicroThermics, Inc., 3216-B Wellington Ct., Raleigh, NC 27615, displayed its direct/indirect processor, which combines indirect and direct steam-injection heating with vacuum cooling in one machine, according to John Miles, president (phone 919-878-3777, www.microthermics.com). Previous systems offered one or the other, but not both. Available hold times are 3, 6, 9, and 15 sec at 1L/min.
Extrusion remains a versatile process
Extrusion continues to be a versatile process for foods.
• Century, Inc., 2410 W. Aero Park Ct., Traverse City, MI 49686, offers a novel machine called the Century 3+esxtruder. It has twelve screws arranged in a ring to create high shear and mixing in a relatively short shaft length. Developed in Europe by Blach-Verfahrentechnik GMBH for polymer processing, it is now offered in the U.S. by Century, according to Aaron Gordon, food product manager (phone 231-946-7500, www.centinc.com).
• Coperion Corp., 863 E. Crescent Ave., Ramsey, NJ 07446, represents Buss, Waeschle, and Werner& Pfleiderer in the U.S., according to Daniel Mielcarek, business unit manager for chemical technology and food extrusion (phone 201-825-6446, www.coperion.com). One new offering is the ZSK MEGAvolume twin-screw extruder, said to have greater free volume and high specific torque.
• Clextral, 14450 Carlson Cl., Tampa, FL 33626; Wenger, 714 Main St., Sabetha, KS 66534; and Buhler, P.O. Box 9497, Minneapolis, MN 55440, also exhibited extruders. Wenger also offers an enrober/dryer for the application and drying of sweeteners and other flavor enhancers on cereal and snack products.
Food science degrees offered via distance education
Food science education programs offered via the "distance learning concept" have struggled to become available and acceptable through universities and professional associations for the past decade. Only a few individual related courses and full-time degree programs have been successful. One of these successes is the Division of Continuing Education at Kansas State University, which currently offers a distance education Master's Degree in Food Science for students residing in the United States. They are offered in a variety of delivery methods, such as Web, videotapes, CDROMs, audiotapes, and guided study.
KSU also offers a distance education program to earn a Master of Agribusiness, which focuses on food and agribusiness management. Emphasis is placed on blending classroom theory and applied project work to provide an unparalleled experience. Input to the three-year program was provided by key food industry working professionals.
A third offering is the result of a joint venture between KSU and IFT. Individual courses from KSU are available in Agribusiness Financial Management, Behavioral Management Theory, Comparable Food & Agriculture Systems, and Marketing Concepts and Research.
More information on the Food Science degree is available from the Food Science Institute, Div. of Continuing Education, 254 College Ct., Manhattan, KS 66506-6006 (phone 800-622-2KSU; www.dce.ksu.edu). For information on the Master of Agribusiness degree, contact Master of Agribusiness, Kansas State University, Dept. of Agricultural Economics, Div. of Continuing Education, 342 Waters Hall, Manhattan, KS 66506-4011 (phone 785-532-4495; www.mab.ksu.edu. Information on the KSU/IFT courses is available from the same address or [email protected].
--- PAGE BREAK ---
Organic certification, retail safety audits provide independent expert view
With recent introduction of USDA's National Organic Program (NOP) final rule and standards, organic farmers and food processors are scrambling to obtain independent, third-party certification. This verification of the authenticity of individual organic farming and handling methods will be important for food and fiber products for both the domestic and international organic food trade. Issuance of a Certification Seal is based on independent studies of each individual operation's activity.
A comprehensive food safety risk management program for retail food outlets is also available. Retail food safety audits are designed to meet specific client needs. They cover federal and state regulations for food safety, sanitation, and hygiene practices. These inspections can also be customized to include company specifications for quality, consistency, and food safety. Additional services offered include microbial testing, designing HACCP plans, food safety training, facility design review, water quality and treatment consulting, physical safety audits, and food security audits.
Further information on organic certification services is available from Quality Assurance International, an NSF International Co., 9191 Towne Center Dr., Ste. 510, San Diego, CA 92122 (phone 858-792-3531; www.qai-inc.com). Information on food safety audits is available from NSF International, 789 N. Dixboro Rd., Ann Arbor, MI 48105 (phone 800-673-6275; www.nsf.org).
Also at Food Expo
• Fermentation products. Fermentaion technology is used to create products such as nutritional yeast extracts, yeast extracts as flavor enhancers, and other yeast derivatives. It also produces enzymes, antioxidants, and proteinated materials. ExlPrime™, a natural flavor enhancer for the savory industry, is produced from a select strain of primary Saccharomyces cerevisiae. Preventox™ is a natural antioxidant made from mixed to-copherols and rosemary extract. For more information, contact Alltech, 3031 Catnip Hill Pike, Nicholasville, KY 40356 (phone 859-885-9613, fax 859-885-6736, www.alltech.com).
• Nutrients. To increase nutritional value of foods, BASF Corp. offers vitamins A, B, C, D, E, and K; beta-carotene and lycopene carotenoids; omega-3 polyunsaturated fatty acids; lysine, emulsifiers, and postharvest produce coatings. Additional information is available from BASF Corp., 3000 Continental Dr. N., Mt. Olive, NJ 07828-1234 (phone 973-426-2168; www.basf.com).
• Vegetable, spice, and smoke flavors. These flavors can enhance salsas, tomatillo sauce, and meat and chicken taco fillings. Samples of these new products shown at Food Expo were enhanced by addition of selected flavors from Innova's line of Robust® brand characterized meat flavors; SavorNotes brand savory cheese, seafood, chili, and vegetable flavors; and Vegamine ™ brand hydrolyzed vegetable protein (HVP). More information is available from Innova, 2021 Swift Dr., Oak Brook, IL 60523 (phone 800-246-9223x4817; www.innovaflavors.com).
• Rice is being promoted as the "all-purpose food ingredient." Per capita rice consumption increased by 10 lb since 1985, and the variety of foods in which it is being included is almost unlimited. Ethnic foods from around the globe include rice as a major component. Rice is considered a healthy ingredient and is finding many applications in rice-based vegetarian dishes. Additional information about rice is available from the USA Rice Federation, 4301 N. Fairfax Dr., Ste. 425, Arlington, VA 22203 (phone 703-236-2300; www.usaricefederation.com).
--- PAGE BREAK ---
• Natural antioxidants. A line of natural antioxidants has been specially developed to provide ease of use, consistency in process, and protection from lipid oxidation. Lipid oxidation creates loss of freshness, development of off-flavors, and overall deterioration of quality. Marketed under the brand name Origanox™, the antioxidants ensure stability and freshness throughout a product's shelf life. Applications range from meat to bakery and margarines to nutraceuticals. Additional information is available from Barrington Nutritionals, 500 Mamaroneck Ave., Harrison, NY 10528 (phone 914-381-3500; www.barringtonchem.com).
• Egg Information. The American Egg Board offered information for food technologists such as an egg product buyer's directory, egg products technical reference brochure, egg safety and handling materials, as well as cholesterol and nutritional information. For more, contact American Egg Board, 1460 Renaissance Dr., Park Ridge, IL 60068 (phone 847-296-7043; www.aeb.org).
• Peanut flours. Flours made from roasted partially defatted peanuts were offered in either 12% fat or 28% fat levels in various roast colors. The flour is used to add either peanut flavor, aroma or protein to many different food products such as confections, nutritional bars, baked goods, seasoning blends, sauces, and baking mixes. For more information, contact Golden Peanut Co. LLC., 100 North Point Center E. Ste. 400, Alpharetta, GA 30022 (phone 770-752-8190; www.goldenpeanut.com).
• Whey protein concentrate. WPC 80% NB was specifically developed to improve the quality of protein nutritional bars. According to the company, using the ingredient improves the moistness, texture, and extends the shelf life of bars. It is made from ultra-filtered mozzarella whey. For more information, contact Leprino Foods Co., 1830 W. 38th Ave., Denver, CO 80211 (phone 303-480-2600; www.leprinofoods.com).
• Lipase alternative. Piccantase® R8000, was offered by DSM Food Specialties as a unique alternative to animal-derived lipase. This kosher fermentation-produced ingredient is designed to develop precise free fatty acid profiles, alone or in combination with other microbial lipases. For more information, contact DSM Food Specialties, Dairy Ingredients, N89 W14475 Patrita Dr., Menomonee Falls, WI 53051 (phone 800-423-7906; www.dsm-foodspecialties.com).
• Flavors. Comax Flavors showcased a variety of its flavors in different applications such as a low-carb soft-serve dessert. The company offers flavors in liquid, powder and spray-dried forms. For more information, contact Comax Flavors, 130 Baylis Rd., Melville, NY 11747 (phone 631-249-0505; fax 631-249-9255; comaxflavors.com).
• Resistant starch. MGP Ingredients, Inc. announced that it had formed a business alliance with Cargill for the production and marketing of a new resistant starch product called Fibersym ™ HA. The ingredient is derived from high-amylose corn and may be used in a wide array of lower-net-carbohydrate food products. Cargill will manufacture the ingredient according to a patent licensed exclusively to MGPI relating to the production of food-grade starch resistant to alpha-amylase. The new resistant starch will be marketed in the coming months by both companies. For more information, contact MGP Ingredients, Inc., 1300 Main St., Atchison, KS 66002-0130 (phone 800-255-0302; fax 913-367-0192).
--- PAGE BREAK ---
• Vitamin/mineral premixes. Nutrient systems to improve the nutritional value of foods and beverages are being offered by Watson Foods. According to the company, custom vitamin/mineral premixes eliminate the need to scale each ingredient and assure proper potency. For more information, contact Watson Foods Co., Inc., 301 Heffernan Dr., West Haven, CT 06516 (phone 203-932-3000; fax 203-932-8266).
• Oat bran concentrates. Ingredients focused on glycemic management and weight control were offered by GTC Nutrition. Beta-glucan oat bran concentrates, called Natureal®, are available in both flour and flake form. A traceability system is used to verify origin and quality of the oats, which, the company claims, provide a minimum of 15% ß-glucan (AOAC 995.16) and 25–30% dietary fiber. For more information, contact GTC Nutrition Co., Ste. H, 600 Corporate Circle, Golden, CO 80401 (phone 800-522-4682; www.gtcnutrition.com).
• Minerals. Calcium sources, called Puracal, are said to offer the food industry highly soluble calcium with a neutral flavor. The company also exhibited additional minerals such as magnesium, zinc, ferrous, potassium, manganese, and copper. The company's Purasal Powder is used in meat and poultry products to extend shelf life, increase safety, preserve color and enhance flavor. In fresh meat applications, the product increases the shelf life and improves the tenderness and juiciness of enhanced meat and poultry products. For additional information, contact Purac America, Inc., Ste 100, 111 Barclay Blvd., Lincolnshire, IL 60069 (phone 800-423-0457; www.purac.com).
• Natural Flavors. Wixon exhibited its Mag-nifique line of natural flavors, which are said to improve mouthfeel as well as reduce excessive sweetness, bitterness, salt, acidity, grassy notes, metallic taste, and off-notes from nutrition fortification in a wide variety of manufactured foods and beverages. Available in a liquid or powder form, each formulation within the flavor line specifically addresses a formulation problem, such as "beany" notes in soy milks. For more information, contact Wixon, Inc., 1390 E. Bolivar Ave., Saint Francis, WI 53235 (phone 414-769-3000; www.wixon.com).
• Enzyme. Savory flavors may be made with the aid of Novozymes' Flavourzyme®. The enzyme product is said to produce intense savory flavors, without bitterness, from animal and vegetable proteins. For more information, contact Novozymes, 77 Perry Chapel Church Rd., Franklinton, NC 27525 (phone 919-494-3000; www.novozymes.com).
• Nutrients. Vitamins, amino acids, and other nutritional supplements are offered by PAT Vitamins, Inc. The company offers pre-blending and products such as coated ascorbic acid, D-alpha-tocopherol, hydroxocobalamin, methyl cobalamin, vitamin A palmitate, chitosan, citric acid, and erythorbic acid. For additional information, contact PAT Vitamins, Inc., 9849 Joe Vargas Way, S. El Monte, CA 91733 (phone 626-350-5100; www.patvitamins.com).
• Calcium fortification. Calcium salts, including special granulations of calcium citrate, may be used for fortification of cloudy juices such as orange juice. The company also exhibited calcium lactate gluconate for clear juices such as apple and grape. For more information, contact Jungbunzlauer, 7 Wells Ave., Newton Center, MA 02459 (phone 800-828-0062; www.jungbunzlauer.com).
--- PAGE BREAK ---
• Enzyme preparations. Enzymes for the food industry have several applications such as aids in extrusion, dough handling, brewing, juice maceration, and wine making. Enzyme Development offers custom blending of enzymes to meet customer needs. For more information, contact Enzyme Development Corp., 21 Penn Plaza, Ste. 1102, 360 West 31st, New York, NY 10001-2727 (phone 212-763-1580; www.EnzymeDevelopment.com).
• Low-carbohydrate soups. TIC Gums exhibited how manufacturers can help boost soluble dietary fiber levels and thereby reduce the "net carbs" of their formulations. The company highlighted low-carb soups thickened with gums as replacers for traditional starches. For more information, contact TIC Gums, Inc., 4609 Richlynn Dr., Belcamp, MD 21017-0369 (phone 800-899-3953; www.ticgums.com).
• Spray-dried meat powders. Representatives from International Dehydrated Foods Inc. demonstrated a variety of applications for its new spray-dried meat, broth, and fat powders, including its powdered beef fat (a cream colored powder made with rosemary extract) and powdered beef broth (blended with maltodextrin and salt as carriers). The products are ideal for use in breadings, marinades, seasonings, dressings, soups, bouillons, sauces, gravies, and topical coatings. For more information, contact International Dehydrated Foods Inc., P.O. box 10347, Springfield, MO 65808 (phone 417-881-7820, fax 417-881- 7274, www.idf.com).
• Colloidal gels. J. Rettenmaier USA introduced Vivapur® MCG and Vitacel® Wheat Fiber Colloidal Gels. These were designed as thickening agents for salad dressings, sauces, and frozen desserts and are also ideal for use in fruit preparations and beverages. They help to stabilize and thicken emulsions by forming a colloidal network of particles that set up at the oil–water interface to prevent the oil from coalescing. Their microcrystalline network thickens in the water phase and suspends air cells, helping to stabilize foam. Using Vivapur and Vitacel will reduce fats and oils in ice creams, sauces, and dips—the colloidal gels mimic many of the rheological properties of full-oil emulsions. The products are heat stable, control the growth of ice crystals, and will not create a gummy or pasty texture or mouthfeel. For more information, contact J. Rettenmaier USA, 16369 U.S. Hwy. 131, Schoolcraft, MI 49087 (phone 269-679-2340, fax 269- 679-2364, www.jrsusa.com).
• Butter and butter/oil blends. Dairy flavors and ingredients often impart smooth or creamy flavor and texture profiles to many different food applications, including soups, sauces, beverages, and snack foods. Land O'Lakes Inc. manufactures a variety of dairy ingredients to meet the individual needs of customers. The company offers restricted-melt processed cheeses in which scientists modified the melt properties of different cheeses to use in a variety of products. It also develops performance butter and butter/oil blends, some of which are economical alternatives to using 100% butter in applications, while others are specifically blended for certain types of applications. For more information, contact Land O'Lakes Inc., P.O. Box 64101, Arden Hills, MN 55164 (phone 651-481-2222, fax 651-481-2525, www.landolakesinc.com).
• Particulates for low- and no-carbohydrate formulas. Manufacturers needing low- and no-carbohydrate particulates need look no further than the Nuvex Ingredients Inc. booth. The company offers eight products: Net Zero Carb Crisp™, Net Zero Carb Crisp Megasize, Cocoa Low Net Carb Crisp, Low-Carb Cereal O's, Soy Crisp 80% Protein, Low-Carb Proti-Oats, Low-Carb Corn Flake, and Low-Carb Crispy Square. The main ingredient in each of these is soy protein isolate. The products were created for use in low-carbohydrate breakfast cereals, cereal bars, energy bars, and baked goods, and add crisp, crunch, and texture to these. For more information, contact Nuvex Ingredients Inc., 1640 W. First St., Blue Earth, MN 56013 (phone 507-526-4331, fax 507-526-5026, www.nuvexingredients.com).
--- PAGE BREAK ---
• Maltitol and maltitol syrups. Diabetics and people watching their waistlines have special dietary needs. SPI Polyols Inc. offers ingredients to food manufacturers to help them formulate foods that meet some of these needs. Its Maltisweet™ line of maltitol and maltitol syrups were developed for use in sugar-free, no-sugar-added, and low-net-carbohydrate products such as hard candies, chocolates, milk shakes, cheesecake, and ice cream. The syrups are non-crystallizing solutions that contain a minimum of 50% maltitol. The company had samples of no-sugar-added chocolate and vanilla ice cream containing Maltisweet IC Maltitol Syrup available at its booth. The syrup replaces the sucrose and corn syrup solids in the ice cream. For more information, contact SPI Polyols Inc., 321 Cheery Ln., New Castle, DE 19720-2780 (phone 302-576-8600 or 800 789-9755, fax 302-576-8569, www.spipolyols.com).
• Wine, vinegar, and juice. Wine has been used as an ingredient in recipes for centuries. The best-known recipe is coq au vin. But wine is also used to enhance the flavors of sauces, meats, fish, as well as other foods. Todhunter Foods, manufacturer and bottler of wines, vinegar, and juices, showcased its Balsamic Vinegar Reductions, Sake Wine Reductions, and Distilled Sprit Reductions. These products can be used in culinary and industrial food applications. For more information, contact Todhunter Foods & Monarch Wine, 222 Lakeview Ave., Ste. 1500, West Palm Beach, FL 33402-4057 (phone 561-655-8977, fax 561-655-9718, www.todhunter.com).
• Enzymes. Valley Research Inc., offers Crystalzyme® AES Super, a purified pectin methylesterase produced by the controlled fermentation of a non-genetically modified strain of Aspergillus niger. The company not only supplies enzymes but provides technical support and application information to customers. For more information, contact Valley Research Inc., 3502 N. Olive Rd., South Bend, IN 46628 (phone 574-232-5000, fax 574-232-2468, www.ValleyEnzymes.com).
• Powdered cellulose. Marketed under the brand name NutraFiber®, a new, completely insoluble dietary fiber can be used as a bulking agent for fiber enrichment. It is noncaloric and can be used in baking formulations to increase fiber content and reduce carbohydrate content and calories. Said to be the purest fiber source, it consists of 99% total dietary fiber. It comes in three grades and works very well in any low-carb application. For more information, contact International Fiber Corp., 50 Bridge St., North Tonawanda, NY 14120 (phone 888-698-1936 or 716-693-4040, fax 716-693-3528, www.ifcfiber.com).
• Natural oat fiber. Marketed by the largest supplier of oat products and specialty grains in North America, the fiber is produced by non-chemical methods and is certified organic. The company plans to expand its process to two additional plants. It also provides oat bran powder and wheat bran powder stabilized against oxidation by a proprietary process. Also new are pregelatinized oat, wheat, and barley flours that help add flavor to cereal systems without increasing cooking times. For more information, contact Grain Millers, 315 Madison St., Eugene, OR 97402 (phone 800-443-8972, fax 541-687-2155, www.grainmillers.com).
• Pastes, sauces, and condiments. Products from Hungary for use in foodservice are available in tubes and jars. Included are such products as goulash cream, gourmet garlic cream, ground paprika, mustard, mayonnaise, horseradish with mayonnaise, horseradish with vinegar, pizza cream, red onion cream, ketchup, and others manufactured by Univer, a 55-year-old company in Keskemet. The newest product is Yogonéz, a yogurt and mayonnaise mix made without eggs. The products, except for Yogonez, do not require refrigeration. More information is available from Gourmet Cookery Marketplace, 4755 Paris St., Suite 170, Denver, CO 80239 (phone 303-574-1713, fax 303-371-7595, www.gourmetcookerymarketplace.com).
--- PAGE BREAK ---
• Honey-based products. Among products being developed are honey-marshmallow topping without sucrose, flavored honey for coffee, and nutritional beverages for adults. Honey is both a prebiotic and a sweetener, and research is being conducted to make honey-intensive products. Results of a market research study conducted to determine if honey, or the lack of honey, in a product affected consumer buying decisions are available. For more information, contact the National Honey Board, 390 Lashley St., Longmont, CO 80501 (phone 303-776-2337, www.nhb.org).
• Blueberries. Blueberries have high levels of antioxidants and provide measurable benefits. They help to neutralize free radicals, which have been linked to various diseases and conditions. Literature is available on the research related to these health benefits. Blueberries are available in various forms, including freeze-dried, powdered, dried, single-power juice, and concentrate, as well as infused. For more information, contact US Highbush Blueberry Council, P.O. Box 1036, Folsom, CA 95763-1036 www.ushbc.org).
• Noncaloric cellulose gel. Fibro-Tec™ can be used as a thickener and fat replacer in beverages, bakery, ice cream, sausage, and other applications. The gel is bland and freeze/thaw stable and is available in high-viscosity and low-viscosity versions. The gels are a mixture of microcrystalline cellulose and sodium carboxymethylcellulose. Made by Nova Nutraceutical Technology, Ltd., of China, the gels are distributed by Great Earth Chemical, LLC, P.O. Box 230395, Portland, OR 97281-0395 (phone 503-620-7130, fax 503-670-1737, www.greatearthchemical.com).
• Tagatose. This low-carbohydrate sweetener can replace sucrose in food and beverage formulations. Although it looks, spoons, and tastes like sugar, its metabolism is different. Gaio® tagatose has no effect on blood sugar levels and is suitable for inclusion in low-carb diets such as the Atkins Diet. It can also be used as a flavor enhancer in low doses. It can mask off-flavors from intense sweeteners, and it has a prebiotic effect resulting from its promoting the production of butyrate and lactic acid bacteria. Manufactured by SweetGredients, a joint venture between the European company Nordzucker AG and Arla Foods Ingredients amba, it is available in the U.S. through Arla Food Ingredients Inc., 645 Martinsville Rd., Liberty Corner, NJ 07938 (phone 908-964-4420, fax 908-964-6270, www.gaio-tagatose.com).
• Natural colors, extracts, powders, and flakes. New fruit- and vegetable-based products include carmelized notes (shallots, tomatoes, mushroom, onion) for soups, sauces, and other applications. For more information, contact Diana vegetal USA, 707 Executive Dr., Valley Cottage, NY 10989 (phone 866-479-2555 or 845-268-5200, fax 845-268-4626, www.diana-vegetal.com).
• Minerals. Soluble minerals for fortification of foods and beverages are available in several forms, chelated with amino acids and proteins to protect the minerals from interactions with other food and provide maximum bioavailability. For more information, contact Kelatron, 2675 Industrial Dr., Ogden, UT 84401 (phone 801-627-3050, fax 801-612-9191, www.kelatroncorp.com).
--- PAGE BREAK ---
• Whey and soy protein isolates and concentrates. These products are available for use in a wide variety of foods and beverages, including low-carb baked goods, breads, cookies, and muffins. Whey protein isolate is produced by a proprietary microfiltration process that isolates the native whey proteins in a highly concentrated form; the high protein concentration provides exceptional nutritive value in a wide variety of applications. Soy protein isolate is manufactured by a proprietary water filtration process that purifies native soy protein into a highly concentrated form. Whey protein concentrate (34%) is manufactured from sweet whey by ultrafiltration and spray dried; it provides excellent emulsification, binding, and foaming ability. For more information, contact Protient, 1751 W. County Rd. D, Suite 200, St. Paul, MN 55113 (phone 651-638-2600, fax 651-697-0997, www.protient.com).
• Herbal extracts. Available in liquid, powder, and solid forms specially designed for use in foods and beverages, several hundred herbals, such as ginseng, echinacea, and guarana, can be custom tailored to customers' specifications. For more information, contact Bio-Botanika, 75 Commerce Dr., Hauppage, NY 11788 (phone 800-645-5720, fax 631-231-7332, www.bio-botanica.com).
• Natural seafood flavors. A new natural seafood flavor line was introduced at Food Expo. The flavors and extracts, from seafood catches in the North Atlantic, include shrimp, lobster, clam, cod, bacalo, and herring. An organic seaweed flavor will soon be available. For more information, contact Summit Hill Flavors, 253 Lackland Dr. W., Middlesex, NJ 08846 (phone 800-352-8675 or 732-805-0335, fax 732-805-1994, www.summithillflavors.com).
• Yeast extracts. A umami flavor from natural yeast extract is available to enhance the flavor of soups and Asian-type products. Also available is an extra special dark yeast extract to provide heavy roasted notes or blackened beef flavor. More information is available from Savoury Systems International, Inc., 50 Tannery Rd., Unit 6, Branchburg, NJ 08876 (phone 908-534-6621, fax 908-534-7979, www.savourysystems.com).
• Calcium carbonate. J.M. Huber Corp. exhibited its HuberCal® natural calcium carbonates, which are derived from two sources: high-purity limestone and all-natural oyster shell. The naturally mined version is available in powder or granulated form, food grade and USP grade, and the oyster shell granulated products are available in food grade. The calcium carbonates are used as a nutritional supplement in functional foods, and tableted nutraceuticals and pharmaceuticals. The company also exhibited processing aids. For more information, contact J.M. Huber Corp., 907 Revolution St., Havre De Grace, MD 21078 (phone 866-881-6480, fax 410- 939-7313, www.hubermaterials.com).
• Rice. A list of rice millers belonging to the USA Rice Federation and their products, such as long-grain rice, medium-grain rice, short-grain rice, American grown aromatic rice, American grown arborio rice, sushi rice, sweet rice, organic rice, brown rice, parboiled rice, precooked rice, and rice flour, is available from USA Rice Federation, 4301 N. Fairfax Dr., Suite 425, Arlington, VA 22203 (phone 703-236-2300).
• Sucralose. Tate & Lyle exhibited its Splenda® brand sucralose. The company is the sole producer of the noncaloric sweetener, which is made from sugar and tastes like sugar. It is bake stable, doesn't degrade over time like aspartame, exhibiting very little sweetness loss. The company will increase its production capacity by 25% by this fall, and a $30-million expansion by January 2006 will increase capacity by 50%. For more information, contact Tate & Lyle Sucralose, Inc., 2200 E. Eldorado St., Decatur, IL 62521 (phone 866-633-6622, fax 217-421-4404, www.tateandlyle.com/sucralose).
--- PAGE BREAK ---
• Barley and mustard. Minnesota Grain provided information about the health benefits of beta-glucans from barley. Beta-glucans occur in all cereal grains, but some of the highest concentrations occur in standard and waxy hull-less barley varieties. The National Barley Foods Council is working toward a health claim for barley. The company also exhibited its new mustard products, yellow mustard, de-heated whole yellow mustard seed, and de-heated Ground yellow mustard, for r use in sauces, spice blends, dressings, mayonnaise formulations, and meat products. For more information, contact Minnesota Grain, 1380 Corporate Center Curve #105, Eagan, MN 55121-1200 (phone 651-681-1460, fax 651-681-7975, www.mngrain.com).
• Nutraceutical products. A beverage promoting joint health was introduced at Food Expo. Studies indicate that this product reduces symptoms of cartilage degeneration during aging. Marketed a JointWise™, it is available only as a flavored ingredient supplement for beverage application. For those developing heart-healthy beverages CoroWise™ instant plant sterol esters, produced from natural vegetable extracts is available. Also demonstrated at Food Expo was Eridex™ erythritol, an all-natural/noncaloric bulk sweetener that is ideal for lower net carbohydrate products because it has no glycemic or insulinemic response. For more information on all of these products, contact Cargill, Inc., P.O. Box 5724, Minneapolis, MN 55440-5724 (phone 952-742-6000; www.cargill.com).
• Insoluble fiber. A purified ingredient from soybean hulls offers an insoluble fiber source with the benefits of soy. It adds dietary fiber, improves yield and mouthfeel, is odorless and tasteless, is white in color, and is GMO free. It can reduce the carbohydrate and calorie content of products. The major components are naturally occurring cellulose and hemicellulose fibers. Under the common name of soy fiber, soybean hull fiber, or insoluble fiber, it is applicable in nutraceuticals, health foods, processed meats, pasta products, breakfast foods, and baked goods. More information on FI-1 Soy Fiber is available from Fibred-Maryland, Inc., P.O. Box 3349, LaVale, MD 21504-3349 (phone 800-598-8894; www.fibred.com).
• Healthful oil. Cooking oil, margarines, and several shortenings make up a line of food ingredients designed to deliver maximum performance while maintaining a healthy profile. Trade-named Nutri-Lipids® Trans Solutions, the line includes specialty fats and oils for bakery goods, cereals, cookies, dairy analogs, fillings, icings, snack frying, spray oils and other applications. For more information, contact Humko Oil Products, 7171 Goodlett Farms Pkwy., Memphis, TN 38016 (phone 800-344.8656; www.humko.com).
• Docosahexaenoic acid. (DHA) is a polyunsaturated onega-3 fatty acid that is highly concentrated in several locations throughout the human body, the brain, the retina of the eye, tissues of the heart, and breast milk. Despite the importance of having sufficient amounts in the body, most people seldom get enough DHA. It is recommended that pregnant and lactating women consume at least 300 mg day. DHA omega-3 (minimum DHA concentration of 35%) from a non-GMO strain of algae is available from Martek Biosciences Corp., 6480 Dobbin Rd., Columbia, MD 21045 (phone 410-740-0081; www.martekbio.com).
• DHA oil. Highly concentrated omega-3 DHA is available as an oil with a content of at least 43% DHA. A pure triglyceride-based natural oil derived from vegetable sources. This ingredient can be important to the development of the brain, the retina of the eye, and improvement of the general health of adults. The concentrate is an excellent means of introducing DHA into dietary supplements and functional food products. It can be formulated in dietary supplements, such as soft-gel capsules or in functional foods like beverages, dairy and bakery goods, and nutrition bars. Additional information is available from Nutrinova Inc., 285 Davidson Ave., Ste. 102, Somerset, NJ 08873 (phone 800-786-3883; www.nutrinova-na.com).
--- PAGE BREAK ---
• Soy protein insolubles. Shelf-life extension of nutrition bars, primarily a problem of bar hardening, may be achieved by use of soy protein isolates. Two soy protein isolates were designed for different applications. One product exhibits a soft chewy texture and the other a short cookie-like texture. In a nutrition bar, the normal hardening rate is slowed down significantly. A first-day freshness is retained throughout the shelf-life of a nutrition bar. Physical testing of the grams of force required to penetrate a bar demonstrated a 5X reduction in the rate of bar hardening over a 35-day period (under accelerated-shelf life conditions). These proteins will also function well as the sole source of protein in either high-protein bars (>35% protein) or low-protein systems. Additional information is available from The Solae Co., P.O. Box 88940, St. Louis, MO 63188 (phone 314-982-2588; www.solae.com).
• Chromium picolinate. Nutrition 21 Inc. showcased its Chromax® chromium picolinate as an ingredient for functional foods and beverages. The company says that its product helps people who suffer from insulin resistance to use insulin more efficiently; suppress the cravings for carbohydrates; plays a role in glucose utilization, glycogen synthesis, and retention of lean body mass; enhances carbohydrate and fat metabolism; and encourages the proper use of blood sugar for energy, thus increasing energy. Chromax is a free-flowing, GRAS-affirmed, water-soluble powder that does not impart any unwanted flavors, textures, or aromas. For more information, contact Nutrition 21 Inc., 4 Manhattanville Rd., Purchase, NY 10577 (phone 914-701-4500, fax 914-696-0860, www.nutrition21.com).
• L-carnitine. Sigma-Tau Healthscience Inc. specializes in producing and supplying L-carnitine products for use in health and functional foods. The naturally occurring compound found primarily in meat and animal products is also made by the body to a certain extent. It assists in the mitochondrial oxidation of long-chain fatty acids (LCFAs) by carrying them across the inner mitochondrial membrane. It is here where the LCFAs undergo β-oxidation and energy production, thus regulating the fat-burning process. At Food Expo, the company made available an extensive amount of research and other information, including the book, The Carnitine Defense, as well as bottles—the type sold in health food stores—of its L-carnitine products. For more information, contact Sigma-Tau Healthscience Inc., 800 S. Frederick Ave., Ste. 103, Gaithersburg, MD 20877 (phone 301-948-5450, fax 301-354-5373, www.sigmatauhealthscience.com).
• Specialized functional foods. The Wright Group showcased its Synergy™ Total Body Health concept line, which utilizes the company's SuperBlend™ microencapsulated premix and SuperCoat™ microencapsulated vitamins, minerals, and nutraceuticals to demonstrate the latest product developments in ready-to-eat, wellness foods. The line includes Synergy Low Carb, Synergy Cardio, Synergy Soy, and Synergy Sight. For more information, contact The Wright Group, 6428 Airport Rd., Crowley, LA 70526 (phone 800-201-3096, fax 337-783-3802, www.thewrightgroup.net).
• Milk components. Micellar casein has a high content of bioactive milk peptides, is soluble, and is processed through microfiltration. It is low in lactose (1%) and high in protein (90%). Another featured dairy ingredient was milk protein isolate with 1% lactose and 90% protein. For more information, contact American Casein Co., 109 Elbow Ln., Burlington, NJ 08016-4123 (phone 609-387-3130, fax 609-387-7204, www.americancasein.com).
• Flaxseed. Flaxseed offers essential fatty acids, fiber, lignans, vitamins, and minerals. Flax is available as whole and milled flaxseed and flaxseed oil, and can be used in products such as cereals, snacks, and nutrition bars. For more information, contact AmeriFlax, 3015 Hwy 25, Mandan, ND 58554 (phone 701-663-9799, fax 701-663-6574, www.ameriflax.com).
--- PAGE BREAK ---
• Dairy proteins. Sampled cookies had net carbs of 4 g or less. Flavors varied each day from Chocolate Chip and Cinnamon Graham to Lemon and Chocolate. Powdered beverage mixes were also available. Century Foods International manufactures dairy proteins and nutraceuticals, including muscle-building and weight-loss powders and ready-to-drink beverages. For more information, contact Century Foods International, P.O. Box 257, Sparta, WI 54656 (phone 608-269-1900, fax 608-269-1910, www.centuryfoods.com).
• Calcium lactate-gluconate. CLG allows for fortification of a wide range of processed foods. In products ranging from juice beverages at low pH to soy drinks or soups and sauces at neutral pH, CLG will dissolve quickly and easily and remain stable. CLG contains 13% calcium, but the solubility level allows for fortification at levels that will meet the RDA for a serving. Calcium gluconate is a moderately soluble calcium salt. Calcium citrate is not soluble and works well in dry products, such as nutrition bars, baked goods, and baby foods. For more information, contact Jungbunzlauer Inc., 7 Wells Ave., Newton Centre, MA 02459 (phone 617-969-0900, fax 617-964-2921, www.jungbunzlauer.com).
• Maltodextrin. A 90% soluble dietary fiber, digestion-resistant maltodextrin has an ultra-low glycemic index. Recent human feeding studies confirm that Fibersol-2™ has a glycemic index value of less than 5, based on glucose = 100. Functional benefits include being odorless, tasteless, and stable to virtually all processing conditions. For more information, contact Matsutani America Inc., 951 Bunker Ln., Decatur, IL 62526 (phone 217-875-9819, fax 217-875-9821, www.matsutani.com).
• Soy protein. A new GMO-free texturized soy protein demonstrates meat-like fibrous characteristics on hydration. Avian chondroitin sulfate, rice protein, cysteine, and texturized rice protein are other new products. For more information, contact Pangaea Sciences, Inc., 2962 Malo Cl., Mississauga, ON L5N 1S9, Canada (phone 905-814-0798, fax 905-814-0858, www.pangaeasciences.com).
• Extracts. Siberian Rhodiola rosea is thought to help the body adapt to stress, according to PL Thomas & Co., which specializes in water-soluble gums and clinically supported botanical extracts. It also offers a superoxide dismutase enzyme, GliSODin®, which a recent human study has shown to be protective against oxidative stress. The company also announced that it has become the U.S. representative for Polifenoles Naturales, S.A., which offers a range of fruit extracts with very high antioxidant value. PL Thomas is also the U.S. distributor for Decas Botanical Synergies, which introduced NutriCran Organic™, an organic spray-dried cranberry concentrate powder. For more information, contact PL Thomas & Co., 119 Headquarters Plaza, Morristown, NJ 07960 (phone 973-984-0900, fax 973-984-5666, www.plthomas.com).
--- PAGE BREAK ---
• Sunflower seed butter. Recently achieved in school lunch commodity status from the U.S. Dept. of Agriculture, creamy SunButter™ can now be purchased by schools and diverted for further processing just like commodity peanut butter, SunGold Foods Inc. announced Sunflower seed butter addresses peanut allergies, vegetarian, and other special dietary needs in a protein-packed spread with all the versatility foodservice expects. For more information, contact SunGold Foods Inc., 11505 38th St. S., Horace, ND 58047 (phone 701-588-4643, fax 701-588-4645, www.sunbutter.com).
• Soy protein phospholipid complex. SoyScience™ has received GRAS approval from the Food and Drug Administration. A proprietary fermentation process first hydrolyzes then combines two different soy components to create the novel ingredient. According to the manufacturer, the complex may help people maintain healthy cholesterol levels. Applications include soy beverages, meat products, nutrition supplements, nutrition bars, and functional foods. For more information, contact KyowaHakko USA Inc., 599 Lexington Ave., Ste. 4103, New York, NY 10022 (phone 212-319-5353, fax 212-421-1283, www.soyscience.com).
• L-carnitine. L-carnitine's primary role in the body is to shuttle long-chain fatty acids into the mitochondria, where they are broken down or burned, producing energy. The physiological substance is essential for energy production and energy metabolism, according to Lonza Inc. Extensive research has shown the effectiveness of L-carnitine in applications such as exercise, heart health, weight management, brain wellness, and infant nutrition. The company produces L-carnitine under the brand name L-Carnipure in four different forms: L-carnitine crystalline, L-carnitine L-tartrate, L-carnitine magnesium citrate, and acetyl-L-carnitine. For more information, contact Lonza Inc., 17-17 Route 208, Fair Lawn, NJ 07410 (phone 201-794-2400, fax 201-794-2515, www.lonza.com).
• Nutrients. Amino acids and herbs are some of the offerings from Morizon Vitamins Ltd. Other ingredients include ascorbic acid, calcium ascorbate, vitamin B-1, vitamin E, and citric acid. For more information, contact Morizon Vitamins Ltd., 1203-4505 Hazel St., Burnaby, Vancouver, BC V5H 4T1, Canada (phone 604-436-1696, fax 604-436-2669).
• Extracts. Whole herb and standardized extracts in powder and liquid form are available from Brucia Plant Extracts, a division of Naturex Inc. The company manufactures more than 1,000 extracts and blends. For more information, contact Brucia Plant Extracts, 300 WaverlyAve., Mamaroneck, NY 10543 (phone 914-381-5995, fax 914-381-5985, www.naturex.com).
• Immune-support ingredient. Optinutrin™ is GRAS-affirmed and has been shown to support natural immune defenses to help maintain good health, according to Nutragenesis. It functions as an immune modulator by boosting the body's natural defenses. The ingredient has approved functional food claims for immunity and can be used in baked products, nonalcoholic beverages, hard candy, cough drops, and processed fruit juices. For more information, contact Nutragenesis, 76 Highland St., Brattleboro, VT 05301 (phone 802-257-5345, fax 802-251-6981, www.nutragenesisnutrition.com).
--- PAGE BREAK ---
• Flaxseed. Ultra-Fine SlectGrad™ Whole-Milled Flaxseed is a fine-milled, low-net-carb, whole-grain ingredient package. It is designed for use in bakery products, batters, and breadings. The company offers various ingredients that offer the benefits of flaxseed: omega-3 fatty acids, dietary fibers, lignan phytoestrogens, antioxidants, and other phytonutrients. BevGrad™ Fine-Milled, Pasteurized Whole Flaxseed contributes a smooth texture and enhanced microbiological stability in high-moisture applications such as beverages. NutriGrad™ is a high-lignan dietary fiber complex from flaxseed that can be used in snacks, bakery goods, nutrition products, beverages, and supplements. FortiGrad™ is a minimally processed high-lignan dietary fiber complex from flaxseed that can be used in further-processed high-lignan foods and supplements. For more information, contact Pizzey's Milling, Box 132, Angusville, MB, R0J 0A0, Canada (phone 204-773-2317, fax 204-773-2317, www.pizzeys.com).
• Flaxseed oil. An excellent source of essential fatty acids, including omega-3, omega-6, and omega-9, HiOmega™ Flax Seed Oil contains at least 35% more omega-3 than other flaxseed oils and is the highest source of omega-3, preserving the essential fatty acid balance. For more information, contact Polar Foods Inc., P.O. Box 293, Fisher Branch, Manitoba, Canada, R0C 0Z0 (phone 204-372-8478, fax 204-372-6132).
• Grape seed extract. MegaNatural™ Gold grape seed extract and MegaNatural Gold grape pomace extract are GRAS ingredients for use in fruit juices, fruit-flavored beverages and mixes, and carbonated fruit-flavored beverages at a concentration of approximately 210 ppm or 50 mg/ 8 fl-oz serving. The proanthocyanidins may be added to beverages for use as an antioxidant to retard deterioration. The ingredients are also GRAS for incorporation into hot and cold breakfast cereals, nutrition bars, yogurt, and frozen dairy desserts and mixes. For more information, contact Polyphenolics, 12667 Rd. 24, Madera, CA 93637 (phone 559-661-5556, fax 559-661-5630, www.cwine.com).
• Botanical extract powders. The powder can be produced using the patented PurePowder technology, which eliminates microbial contamination without the use of ethylene oxide or irradiation. Vitamin E and fish oils are also available. For more information, contact PureWorld, 375 Huyler St., South Hackensack, NJ 07606 (phone 201-440-5000, fax 201-342-8000, www.pureworld.com).
• Coenzyme Q10. A new highly bioavailable coenzyme Q10 in powder form has been introduced. Cavamax® CoQ10 disperses easily in aqueous systems and can be used in beverage formulations. The GRAS ingredient can also be used in energy bars. Also available are Cavamax W6, a new, stable, clear, and colorless soluble fiber for transparent beverages, and OmegaDry, stabilized omega oil in powder form. For more information, contact Wacker Specialties, 3301 Sutton Rd., Adrian, MI 49221 (phone 517-264-8671, fax 517-264-8795, www.wacker.com).
• Refractometers. These instruments can be designed to customer specifications. By identifying the desired range and accuracy, temperature range and control, sample type, and possibly whether you want an automatic or manual instrument, a glass prism or sapphire prism model, and hand-held or table model, the supplier can customize the instrument. Additional information on choosing the right refractometer is available from Reichert, Inc., 404 W. King St., Hills-borough, NC 27278 (phone 919-732-9683; www.reichert.com).
• Automated Kjeldahl unit. The new K-370 AutoKjeldahl, is claimed to be a fully automatic, distillation system for the analysis of total nitrogen, total protein, and ammonia. The unit includes the Autosampler K-371 for laboratories with high sample throughput. For more information, contact Buchi Analytical Inc., 19 Lukens Dr., Ste. 400, New Castle, DE 19720 (phone 302-652-7672; www.buchianalytical.com).
--- PAGE BREAK ---
• Dataloggers. Ellab manufactures both wireless and real time dataloggers for precision measurement of temperature, pressure and relative humidity. The company introduced its new Mini logger for use where thermal mass and size are critical. Using the latest battery and electronic technology, the company claims it has developed the smallest logger possible. The unit is said to be ideal for monitoring temperatures inside packaging during processing. For more information, contact Ellab Inc., 6355 Ward Rd., Arvada, CO 80004 (phone 303-425-3370; www.ellab.com).
• Water activity meters. Rotronic offered three different water activity meters, a handheld portable solution, a PC based solution, and a stand-alone instrument. All the units use digital signal processing circuitry, called Hygro-Clip. For more information, contact Rotronic Instrument, 160 E. Main St., Huntington, NY 11743 (phone 631-427-3898; www.rotronic-usa.com).
• Texture analyzer. Brookfield introduced the LFRA Texture Analyzer. The analyzer (formerly known as the Stevens Texture Analyser) allows the user to assess the textural properties of many materials. In addition to the gelatin Bloom test, typical applications for the unit include measuring texture in butter and cheese products, spreads and sauces, baked goods, vegetables, meat products, candies, yogurts, and puddings. A wide variety of probes, fittings, and accessories are available. For more information, contact Brookfield Engineering, 11 Commerce Blvd., Middleboro, MA 02346 (phone 508-946-6200; fax 508-946-6262; www.brookfieldengineering.com).
• Pocket refractometers. Digital handheld refractometers are available to measure 0–53% Brix; 45–93% Brix, and in special scale models measure sodium chloride, water content in honey, ethylene glycol, and propylene glycol. For more information, contact Atago U.S.A., Inc., 13005 NE 126th Pl., Kirkland, WA 98034 (phone 425-821-9050; www.atago.net).
• Bench-top water activity. Decagon introduced its AquaLab Lite for customers requiring a bench-top meter but limited by budget constraints. The new meter is said to be accurate to ±0.015 with a 5-min time from sampling to measurement. For more information, contact Decagon Devices, Inc., 950 N.E. Nelson Ct., Pullman, WA 99163 (phone 509-332-2756; www.decagon.com).
• Moisture analyzer. Arizona Instrument LLC distributed literature about its Computrac® MAX® 5000 moisture/solids/ash analyzer. The instrument stores up to 250 parameter sets that can be customized for various tests and features real-time graphs of the test's rate, moisture, and end-point prediction. Users can obtain moisture, solids, and ash results all in one test, and the instrument can store 1,000 test results and graphs from the last 100 tests performed. The instrument features a security mechanism to restrict access to some or all of these test results and the program and instrument settings. To help minimize the amount of air entering the system, oxidation of samples, and flashing of volatiles, the instrument has a feature that purges the system with dry nitrogen. Scientists will find the analyzer easy to use because of its automatic, menu-driven directions that appear on the screen and its self-cleaning oven. For more information, contact Arizona Instruments LLC, 1912 W. 4th St., Tempe, AZ 85281 (phone 602-470-1414, fax 480-804-0656, www.azic.com).
--- PAGE BREAK ---
• Drying equipment. Niro Inc. introduced the Tixotherm drying process as a replacement for spray drying, according to Fred Shaw, Vice President, Chemical Division Manager. The process is especially directed at whey permeate and uses evaporation followed by a paddle dryer and a fluid bed dryer. The combination takes less room than a comparable spray dryer. For more information, contact Niro Inc., 9165 Rumsey Rd., Columbia, MD 21045 (phone 410-997-8700, www.niroinc.com).
• High-pressure processing equipment. Elmhurst Research, Inc. offers high-pressure processing units, some of which rely on surplus cannon barrels. Ash Khare, Vice President– Special Projects described how the consumer uses a laminated structure around the barrel to create the pressure vessel, which has obtained ASME certification. A test unit is installed at Rutgers University, and two commercial units are processing guacamole. For more information, contact Elmhurst Research Inc., 60 Loudonville Rd., Albany, NY 12204 (phone 814-726-2909, www.elmhurstresearch.com).
• Processing equipment is available to create extruded snacks that are flavorful, fun to eat, or incorporate new or functional ingredients for health benefits or cost-savings. Equipment is available for extruded snacks, co-extruded foods (e.g., crisp cereal shells and soft fillings), and protein fibration (e.g., entrees, sandwich spreads, or pizza toppings from raw meat or vegetable protein). For more information, contact Clextral, 14450 Carlson Cl., Tampa, Fl 33626 (phone 813-854-4434; www.clextral.com).
• Drying equipment for seeds and nuts. Wolverine Proctor & Schwartz offers a dryer for pasteurizing seeds and nuts, according to Terry Midden, Vice President of Business Development. Wolverine has also applied its machines to cooking meats as a substitute for cooking in a smokehouse. For more information, contact Wolverine Proctor & Schwartz, 51 E. Main St., Merrimac, MA 01860 (phone 978-346-4541, www.wolverineproctor.com).
• Processing control. Dixie Canner's new Automatic Retort Control System provides programmable logic control with five operating modes. The system is available as instruments and valves for retro-fitting to existing laboratory retorts or as a complete system, which includes a retort. To use, operators choose a process mode, enter set points and touch the start button. The control system then completes each process cycle with a complete permanent record of each cycle indicating actual temperature, pressure, and time. For more information, Dixie Canner Co., 786 East BRd. St., Athens, GA 30601 (phone 706-549-1914; www.dixiecanner.com).
• High-pressure processing equipment. A new supplier of high-pressure processing equipment is NC Hyperbaric Advantages described by Jose Nicolas-Correa, President, include a horizontal vessel and a patented low-pressure filling system. For more information, contact NC Hyperbaric, C/ Condado de Trevino 53, Poligono de Villalonquejar 09001 Burgos, Spain (phone +011-34-947-28-81-01, www.correa.es).
• New contract aseptic packager. Assembling a team of veterans from the world of aseptic packaging, Scott Eckman has constructed a new contract hot-fill and aseptic packaging operation, American Purpac, in Wisconsin. Obviously, processing facilities are integrated with the hot filling. Among the packages hot filled are glass and polyester bottles at outputs of up to 100 units/min, unit-portion-size multilayer barrier plastic cups, and Alcan standup flexible pouches filled through the fitment. On the aseptic side, bulk packages from 2 L to 340 gal may be handled. Scholle equipment and bags are employed to fill products such as juice concentrate, single-strength fruit beverages, and other high-acid fluids. More information is available from American Purpac, 2924 Wyetta Dr., Beloit, WI 53511 (www.purpac.com).
--- PAGE BREAK ---
• Aseptic bulk bags. Aseptic bag-in-box pioneer Scholle exhibited Form Fit intermediate bulk container (IBC) liners—closed top containers to replace open-top pails and drums. Rhino® Flexitank liquid-transport systems are bulk bags up to 6,000-gal size in reusable Multibulk® or disposable Solobulk® versions. The former is a polyester-coated fabric reusable outer structure plus a single-use inner liner, and the latter is a PVC-coated polyester fabric that is replaced with a fresh liner after each use. Both are engineered to substitute for either a multiple of 55-gal drums or smaller IBCs. Preformed bags for microbiologically sensitive products are gamma ray–sterilized prior to filling on Scholle equipment that has been presterilized by steam. At the almost-retail level, bag-in-box packaging for extra-virgin olive oil—an unlikely candidate for this package—appeared in Australia. The package holds 2 L and comes complete with a twist-valve dispensing spigot fitment on the bottom of the carton. More information is available from Scholle Corp., 200 W. North Ave., Northlake, IL 60164 (www.scholle.com).
• Antimicrobial IBC. Unique to the Bulk Lift International IBC is the application of Silver Sentinel™ active antimicrobial component to the fiber from which the bulk container is fabricated. Developed by BP Chemical, the fiber is polypropylene impregnated with a silversalt antimicrobial. According to the fiber supplier, the silver salt is in an inorganic matrix from which the silver ion is gradually released into the contents to destroy microorganisms by contact. Uptake of these silver ions by a microbial cell occurs through passive diffusion or by active transport, as in systems that normally transport essential ions. The antimicrobial complements the conventional sanitation methods employed for IBCs. More information is available from Bulk Lift International Inc., Carpentersville, IL60110, and BP Chemical, 260 The Bluffs, Austell, GA 30168 (www.bp.com).
• Reusable bulk containers. Returnable/reusable bulk polyethylene containers for distribution of foods such as chilled produce, meat, and poultry are rotationally molded in ten locations around the United States. Rotonics, 17038 S. Figueroa, Gardena, CA 90248 (www.rotonics.com) offers a range of large-size plastic containers for distribution.
• Multiwall bulk containers. Multiwall corrugated fiberboard bulk containers are engineered for plastic liners and liquid and/or solid food contents. Sizes range from 55-gal drum substitutes (Drumplex®) to 330-gal Liquiplex®. The components are received in knocked-down form to be erected on-site for filling and closing. More information is available from Longview Fibre Co., 281 Village Pkwy., Marietta, GA 30067 (www.longfibre.com).
• Bag-in-Bin IBCs. A returnable/reusable bag-in-bin IBC is engineered specifically for the juice concentrate market. The exterior is steel fitted with a flexible plastic barrier "bladder." As with other systems on exhibit at Food Expo, the target market is the venerable 55-gal drum. More information is available from Goodpack USA Inc., 550 N. Commons Dr., Aurora, IL 60504 (www.goodpack.com).
• Retort pouches. A flexible package converter specializing in short runs using rotogravure, flexographic, or lithographic offset printing is offering retort pouch packages imported from China. More information is available from Lithotype, 333 Point San Bruno, San Francisco, CA 94080 (www.lithotype.com).
• Oxygen-scavenging card. Teasing Food Expo attendees with ubiquitous samples of giant sweet crumbly cookies packaged in transparent flexible film on a Freshcard card imbedded with oxygen scavenger, Multisorb Technologies claimed "preventing of growth of pathogens and organisms by controlling oxidative chemical reactions." Freshcard lies flat and occupies minimal space within the package. For more information, contact Multisorb Technologies, 325 Harlem Rd., Buffalo, NY 14224 (www.multisorb.com).
--- PAGE BREAK ---
• Oxygen-scavenging film. A heat-activated oxygen-scavenging film for retort pouch packaging is being used in Japan for packages of pumpkin soup, carrot paste, rice porridge, and tuna fish. More information is available from Mitsubishi Gas Chemical America, 520 Madison Ave., New York, NY 10022 (www.oxygenabsorber.com).
• Packaging technologies. Multiplying its impact on food packaging, Ciba Specialty Chemical has acquired several relevant technologies/operations. The company offers oxygen-scavenging iron oxide under the trade name Shelf Plus™ to package material converters. Ultraviolet radiation filtration chemicals for plastic package materials may be incorporated in or coated onto a surface. Other coatings are claimed to prime the surfaces of plastics to enhance their abilities to accept inks. Ethylene scavengers are intended to enhance fresh-produce package materials. The company is also suggesting printing of RFID information on the package rather than affixing a premade device, thus saving considerable cost.
Early this year, the company acquired the United Kingdom's Packaging Industry Research Association (PIRA), a major independent packaging information and consulting firm. The new PIRA will operate independently of the Ciba Specialty group and thus not engage in confidential projects that might conflict with its owners or affiliates. More information is available at www.cibasc.com/find.
• Sensory and quality evaluation services. The resources of eight departments are available to determine the best course of action for solving problems. Analytical tools include gas and liquid chromatography–mass spectrometry, Fourier Transform infrared spectrometry, atomic spectrometry, scanning electron microscopy, x-ray diffraction, DNA analysis PCR, pathogen screening, allergen screening, optical microscopy, sensory evaluation, and literature searches. Also offered are off-flavor and contamination analyses, and a HACCP program development. More information on these services is available from ABC Research Corp., 3437 S.W. 24th Ave., Gainesville, FL 32607 (phone 352-372-0436; www.abcr.com).
• Food and beverage consultants. Consultants offer a combination of scientific knowledge, regulatory savvy, confidentiality, understanding of requirements, and preparation of regulatory documents. Under the slogan of being "the liaison between processors and regulators," they are able to utilize their expertise and privately held databases to advise, train, and develop presentations (such as on GRAS) for processors. Project management and safety assessments are included. For more information, contact Burdock Group Consultants, 780 U.S. Hwy 1, Ste. 300, Vero Beach, FL 32962 (phone 888-6-BURDOCK; www.burdockgroup.com).
• In-home usage tests. A new methodology provides access to hundreds of thousands of qualified respondents via on-line e-mail. It also offers rapid media and concept evaluation by hard-to-reach groups like pre-teens, teens, and young adults. Offered are client-specific proprietary panels, quality panelists, completion of surveys in an expeditious manner, and surveys conducted in diverse or specific geographic areas. More information on the Datatelligence Online service is available from CSS/Datatelligence, 3 Signal Ave., Ste. B, Ormond Beach, FL 32174 (phone 866-209- 2553; www.cunninghamresearch.com).
--- PAGE BREAK ---
• Analytical and sensory testing. rtech Laboratories has more than 40 scientists, technicians, and support staff to help ingredient companies, food manufacturers, and the foodservice industry with various analytical and sensory services, including microbiology testing, chemistry testing, nutrition labeling, and sensory evaluation. A division of Land O'Lakes, rtech Laboratories has expertise in dairy analysis but also in other food categories such as meat, packaged goods, snacks, and bakery products. For more information, contact rtech Laboratories, 4001 Lexington Ave. North, St. Paul, MN 55112 (phone 651-481-2270, fax 651-481-2002, www.rtechlabs.com).
• Sensory software package. The Compusense five Plus allows the user to manage multiple projects and continuously monitor active tests. A taste test, a packaging test and an attitude survey all can be presented at one sitting. Each project has its own list of respondents so you can determine attendance at any time. Panelists are scheduled once for multiple tests. Results can be analyzed on the fly. For more information, contact Compusense Inc., 679 Southgate Dr., Guelph, ON N1G 4S2 Canada (phone 519-836-9993; www.compusense.com).
• Custom processing. Century Foods International works confidentially with customers to develop and manufacture products under private label and contract manufacturing agreement for the food, sports, health and nutritional supplement industries. Capabilities include mixing, blending, drying, and instantizing of most food ingredients and manufacturing of nutritional powders and ready-to-drink beverages. For more information, contact Century Foods, 400 Century Ct., Sparta, WI 54656 (phone 608-269-1900; www.centuryfoods.com).
• Innovation roadshow. David Michael & Co. will hold its Innovation Rd.show™ on October 5 in Philadelphia, Pa. The highlight of this year's event is "Children's Choices for Eating Healthy," a presentation by special guest Bryan Urbick of the Consumer Knowledge Centre. Urbick works with a pre-teen panel to explore their feedback and suggestions for current market products. For more information, contact David Michael & Co., Inc., 10801 Decatur Rd., Philadelphia, PA 19154-3298 (phone 215-632-3100; www.dmflavors.com).
• Analytical services. Covance Laboratories provides a variety of analytical services to the food, dietary supplement and biotechnology industries. The company highlighted its services in the nutrient, phytochemicals, and botanicals areas as well as its expertise in carbohydrate analysis. For more information, contact Covance Laboratories Inc., 3301 Kinsman Blvd., Madison, WI 53704 (www.covance.com/analytical).