In his keynote presentation, futurist Joel A. Barker maintained that to build a better and safer future, food technologists need to temper the development of technology with an exploration of its first-, second-, and third-order implications. He emphasized that no longer can humans afford to just wait for "unintended consequences" to show up, as their cost has become too great.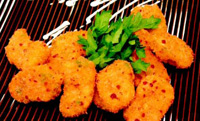 Although his remarks were primarily aimed at technology and food safety, it would be interesting to apply this reasoning or approach to the evolutionary nature of ingredients, specifically their varying uses in food applications over the years and their development in response to trends—whether they be consumer, health, functionality, economy, or so on.
For instance, consider the possible consequences if we had taken this approach back in the early 1990s—a time when we would have been exploring the first-, second-, and third-order implications of ingredients that were offering specific fat-replacement properties. What we found in exploring those possibilities could have had a dramatic impact on product development during those years and might have changed or reshaped some of the directions that we took in product development.
Today, if we follow such an approach, we might be exploring the first-, second-, and third-order implications of such ingredient developments as low-trans fats, low-carbohydrates, nutraceuticals, and a range of ingredient solutions for addressing the complex issue of obesity and other related health problems. Hopefully, experts in the field will increasingly try to grapple with what these implications are and the wisest ways to proceed in product development.
For ingredient suppliers, in particular, an understanding of the different implications of ingredients becomes even more essential. This is partly because the approach is designed—ideally at least—to prevent "unintended consequences" from happening, which then translates to failures in the marketplace. But also because, in comparison to product development 20 or 30 years ago, ingredient suppliers are becoming more sophisticated. They have to take into consideration how ingredients interact with other ingredients, how flavors might be used in combinations with colors and fragrances, what kinds of consequences their ingredients will have in relation to health, what impact the use of their product will have on other technologies, and so on. As they begin to develop their prototypes on the blackboard, it becomes necessary to consider those first-, second-, and third-order implications, and possibly diagram their effects, much like, in the old days, teachers would have students diagram each word in their sentence so that it would be grammatically sound and cause no miscommunication.
To do this adequately requires an understanding not only of ingredients, but also of technologies, trends, processing, packaging, laboratory testing, marketing, regulations, and anything else that would have some impact in the area of food formulating. Furthermore, media representatives, if they are to cover ingredient developments adequately, need to expand their knowledge to include an understanding of those other disciplines. In other words, to understand the implications of the ingredients, it is necessary to understand the relationships that those ingredients have with developments that are occurring in other territories—processing, packaging, laboratory, nutraceuticals, services, marketing, and culinary, just to start with. And there are other emerging areas that one needs to at least be aware of, such as pharmaceutical, medicine and nutrition, and possibly even cosmetics, where successful developments in those areas are gradually making the leap into food.
--- PAGE BREAK ---
Take, for example, Tetra Pak's award-winning Tetra Recart™ retortable packaging system, offering food manufacturers a new and innovative packaging option for prepared foods such as vegetables, soups, ready meals, fruit, pasta meals, soups, sauces, salsas, and pet food. Clearly, this product is a packaging development, but now consider its implications in the areas of convenience, food safety, vending options, reformulations, global flavor combinations, the development of signature sauces, customizing food products (a convenient chili product having an Italian or Asian nuance?), and so on. Understanding the implications of these developments can open new doors in product development.
I think that the prototypes shown at this year's IFT Food Expo® bear out some of the above observations, offering possible clues to future food formulating, as well as shedding some initial light on the implications that the ingredients featured in these prototypes may have toward tomorrow's product development.
Some of the future directions that were suggested by these prototypes included reformulating foods with ingredients that offer improved functionality and health benefits; combining contrasting flavors or basic tastes to create new eating experiences; developing traditional foods in more convenient forms; using alternative approaches to enhance or mask flavors; orchestrating flavors, colors, and fragrances to provide new dimensions in product formulating; taking product customization to higher, more elaborate levels; finding new approaches to solving problems related to low-carbohydrate formulating; and many others.
Visually, some of the booths themselves seemed to reflect an exploration of first-, second-, and third-order implications of ingredients in product development. A booth that patterned itself after a World's Fair, an exhibit that changed its theme everyday, and booths that resembled restaurants of the future are just a few examples.
Since this year's Food Expo was in Las Vegas, this article—in the spirit of blackjack—will look at the following 21 prototypes:
1 Reassembling the pizza. The "Sensible Slice," a traditional pizza that has been reformulated to have 40–60% less carbohydrates, was highlighted by Watson Foods Co., Inc., 301 Heffernan Dr., West Haven, CT 06516 (phone 203-932-3000; fax 203-932-8266). The pizza has been "reassembled" in three major ways:
First, the product's crust uses a low-carbohydrate pizza base (#WT-8447B), which provides 9 g of "net carbs." Among the ingredients in the base include water, wheat flour, wheat gluten, cottonseed fiber, calcium propionate, salt, sunflower oil, baking powder, and yeast.
Second, the pizza's tomato sauce is made with Ultracel ™ 550, a physically modified form of refined cellulose used to replace pulp while reducing the carbohydrates in the sauce by 75% (providing 1 carbohydrate per serving). Made by a proprietary process technology to thermomechanically expand the cellulose ultra-structure, Ultracel is multifunctional, providing fat replacement, stabilization, moisture control, and viscosifying properties in a broad range of applications. Of importance to the pizza application, the ingredient effectively mimics the rheology of tomato paste so it may be used as a tomato paste extender. In reduced-calorie sauces, it also imparts a creamy mouthfeel and stabilization.
Third, the company's custom nutritional premix was used in the pizza to incorporate vitamins A, C, E, B-6, riboflavin, thiamin, niacin, and folate.
--- PAGE BREAK ---
2 Capturing the nuances of a waterfall. A tropical drink, Agua Fresca Icy Waterfall, was among several beverage prototypes featured by Blue Pacific Flavors, Inc., 1354 S. Marion Court, City of Industry, CA 91745-2418 (phone 626-934-0099; fax 626-934-0089; www.bluepacificflavors.com).
The formulation combines a refreshing taste with a tropical fragrance and a pleasing bluish-green color—qualities that might bring to mind a tropical waterfall. The drink, reportedly very popular at the show, suggests the growing importance of creating a new product that not only has an appropriate taste, but "just the right" aroma and color that brings to mind certain nuances or qualities. Combinations of these characteristics will help shape future product development—their interactions creating more sophisticated products.
The formulation, which has a juice content of 9%, consists of water, sugar, white grape juice and pear juice (both from concentrate); and natural and artificial flavors including Watermelon Flavor (usage at 0.08%) and a Honeydew Flavor (usage of 0.04%). Other ingredients in the formulation include genu pectin, malic acid, gum arabic, salt, FD&C blue #1, FD&C yellow #5, and FD&C green #3.
As an interesting sidenote, recently Mountain Dew and Taco Bell combined to bring the Mountain Dew Baja Blast, a turquoise-green, tropical-lime-flavored drink reminiscent of a tropical storm. The beverage is available at fountains of participating Taco Bell restaurants. Like the above tropical drink, the carbonated beverage signals future directions that beverages might be taking in product formulation.
3 Nuggets inspired by international influences. Chicken drummies and nugget-style foods made with innovative seasonings and coatings were shown by Newly Weds Foods, Inc., 4140 W. Fullerton Ave., Chicago, IL 60639 (phone 800-621-7521; fax 773-489-2799; www.newlywedsfoods.com).
The customized product profiles, in addition to illustrating all aspects of product development, including flavor, texture, appearance, and processability, reflect future trends and possible directions that product development may be moving toward, as it combines convenience with a search for flavors from around the world.
The company showcased the following prototypes: Pina Colada Marinated Carribean Chicken Nuggets featuring a new Pineapple-Coconut Flavored Japanese-Style Breader; Greek Olympics-inspired Mediterranean Chicken Drummies made with a marinade that combined oregano, basil, spearmint, and lemon, with hints of garlic and onion; and Paella-Tapas Style, a version of a popular Spanish entree consisting of saffron-flavored rice, pork, chicken, peas, carrots, onions, and garlic shaped into a nugget and coated with a Japanese-style breader.
4 Whey protein crisp finds new markets. A crunchy whey protein crisp combining the nutrition of whey protein with the texture attributes of natural corn starch was introduced by Grande Custom Ingredients Group, 301 E. Main St., Lomira, WI 53048-9548 (phone 920-269-7188; fax 920-269-1445; www.grandecig.com). The ingredient is the result of a partnership between researchers at Utah State University, Dairy Management Inc., and Grande Custom Ingredients Group.
--- PAGE BREAK ---
Called WPCrisp™, the patented ingredient is made by extruding a combination of whey protein and an edible polysaccharide, such as cornstarch, through a twin-screw extruder. The ingredient is currently available in four standard sizes, but a wide range of sizes and formulations can be created to meet customer requirements. It is manufactured at 50% protein, but can contain 40–70% protein in customized applications.
The ingredient's clean dairy flavor and nutritional value makes it suitable for use in cereals, sports bars, trail mixes, frozen dessert and yogurt toppings, and other applications, including a crunchy flavored snack on its own.
Initial research for the development of the ingredient was conducted to allow the dairy industry to expand into new markets previously dominated by other proteins. According to Steve Dott, vice president of Grande Custom Ingredients Group, "WPCrisp is the first of several new technologies we will commercialize in the next few years."
5 BBQ sandwich made with next-generation meat alternative. A BBQ sandwich featuring a next-generation meat alternative called NutriSoy Next™ was highlighted by Archer Daniels Midland, 4666 Faries Pkwy., Decatur, IL 62526 (phone 217-424-5200; fax 217-451-2233; www.admworld.com).
The soy-based, high-moisture, whole-muscle meat alternative offers meat-like texture fibers and easily enhanced mild flavor profiles, allowing it to simulate cooked whole-muscle meat, such as chicken, turkey, beef, or pork.
According to a company representative, the texture is so true to form that the fibers flake with a fork as one would expect with tender muscle meat. The ingredient is produced by twin-screw extrusion, at moisture levels as high as 50– 80%. Conventional textured proteins are typically extruded at less than 30% and require prehydration prior to use. The ingredient is available in a variety of forms, including strips, shreds, dices, chunks, battered/breaded nuggets, and filets.
In the highlighted barbecue sandwich, the meat alternative consists of soy protein concentrate, wheat gluten, wheat starch, egg whites, and salt flavors. The low-carbohydrate BBQ sauce consists of tomatoes, maltitol, Fibersol-2™ digestion resistant maltodextrin, xanthan gum, citric acid, molasses, flavors, and spices. The bun is made with a mix that offers fewer carbohydrates. One sandwich provides 22 g soy protein, 190 calories (30 fat calories), and 3 g total fat (0 g saturated fat).
The sandwich is one example of how to broaden consumer appeal and acceptance of soy-based meat alternatives. Other prototypes showcasing the ingredient included "faux-jitas" and pasta.
--- PAGE BREAK ---
6 Whey protein enriches cheese quesadilla. A cheese quesadilla enriched with whey protein was showcased as a healthy, lower-carb offering by Dairy Management, Inc., 10255 W. Higgins Rd., Ste. 900, Rosemont, IL 60018-5616 (phone 847-803-2000; fax 847-803-2077; www.dairyinfo.com). The formulation addresses a number of trends, including weight management concerns, interest in round-the-clock healthy eating, ethnic flavors, convenience, and foods that are low in trans fat.
The prototype, developed by researchers at Wisconsin Center for Dairy Research at the University of Wisconsin-Madison, provides 5 g of net carbs, along with a burst of calcium and protein. Whey protein isolate is said to replace carbohydrates, help retain moisture which contributes to the texture, offer a mild flavor, and add essential amino acids. Furthermore, the quesadilla is made with a blend of Cheddar and pepper jack cheeses that provides a spicy Mexican flavor.
"Dairy's flavor, nutrition, versatility, and functionality make for a perfect combination when food manufacturers remove some of the carbs from everybody's favorite foods," said Kathy Nelson, applications lab coordinator, WCDR.
In addition to this prototype, DMI also unveiled a protein-enriched apple cranberry muffin, and a ready-to-drink sports nutrition beverage, which demonstated the functionality and health benefits of dairy ingredients.
7 Latin-influenced foods combine heat and sweet. Latin-influenced foods formulated with chipotle and citrus flavors were spotlighted by Griffith Laboratories, 1 Griffith Center, Alsip, IL 60803 (phone 708-239-2402; fax 708-389-4055; www.griffithlabs.com).
Nuevo Latino cuisine blends ingredients, flavors, and cooking techniques from Latin America with classical American foods. In particular, it unites elements of heat, sweet, sour, and liquor to deliver flavors that stimulate the senses. According to the supplier, the impact and acceptance of these foods continues to grow and is driven by demographic shifts and consumer demand for new, bold flavor profiles.
Among the Nuevo Latino prototypes highlighted at Food Expo included bocadillo dishes in chicken and beef versions:
Chipotle Citrus Chicken Bocadillo consisted of a black bean, roasted sweet corn, and pasilla chili relish made with Pasilla Style Chili & Lime Seasoning; chicken in Chipotle Citrus marinade; and a cream sauce with a Southwestern base.
Adobo Citrus Roasted Beef Bocadillo consisting of Tomatillo, Jicama, and Pineapple Salsa made with Chili, Citrus, and Cilantro Seasoning; beef featuring Adobo Citrus Rub; and a cream sauce with a Southwestern base.
In addition, a black bean soup and Salsa Verde corn chips were served.
--- PAGE BREAK ---
8 Distillates provide mango flavor in beverages. Beverages requiring the creamy sweet notes of mango were available for sampling by Treatt USA, 4900 Lakeland Commerce Pkwy., Lakeland, FL 33805 (phone 863-668-9500; fax 863-422-3335; www.TreattUSA.com).
With more than 100 varieties of mangoes grown commercially worldwide, the mango is known to have many differing flavor characteristics. Some varieties have a fairly neutral or non-specific flavor and are cultivated primarily for the color and consistency of their flesh. The company's selection of a single variety with a powerful and complex taste enables it to produce a universally recognizable mango distillate derived from the natural food.
According to the company, the distillate contains high levels of fruity esters and lactones, plus spicy terpenes, underplayed with several sugary, caramel-like furanones. Mango Treattarome 9830 can be used at varying dosage levels, depending on the flavorist's requirements and the degree of flavor intensity required. It is effective, for example, either as a topnote to enhance an existing flavor or to provide the main body of the flavor. At 0.1% an intense mango character predominates, while at levels of 0.05% or less, it imparts fresh, spicy, tropical notes, which is particularly effective when combined with fruit juices.
The Treattarome range of water-soluble distillates are produced using a short-duration, low-temperature distillation process, which ensures maximum flavor entrapment, maintaining the character of the fresh food.
Applications for the distillate include clear beverages, energy drinks, tropical fruit blends, ices, ice creams, and other products.
9 Dipping sauces use honey extender. Dipping sauces—Wasabi Ginger, Thai Mellon, and Spicy Peanut—were formulated with a new honey product by Cargill Sweeteners, P.O. Box 5662, Minneapolis, MN 55440 (phone 952-742-7330; fax 952-742-7440; www.cargillfoods.com). Called Likewise, the honey product reportedly matches the sweetness, taste, color, and mouthfeel of USDA Grade A honey; offers an affordable alternative; and can be used as a 1:1 replacement in existing, new, or reformulated products.
The highlighted sauces made with the honey extender are said to balance the richness of honey with the "sassiness" of spices. An all-natural sweetener blend, the product can impart to these sauces a honey taste and suitable consistency, as well as heighten the honey flavor. Furthermore, according to the company, sensory studies comparing a honey barbecue sauce made with the new product to a barbecue sauce made with 10% honey showed no statistically significant difference between sample sauces.
In addition to the dipping sauces, the honey extender may be used in salad dressings, grilled meats, and other products which use honey in their formulation.
10 Cookies made with special encapsulated lemon flavor. Lemon-flavored cookies made with MichaelCap encapsulated flavor were highlighted by Balchem Encapsulates, P.O. Box 600, New Hampton, NY 10958 (phone 877-222-8811; fax 845-326-5717; www.balchem.com).
A strategic alliance to manufacture and market microencapsulated flavors throughout North America has been formed between global flavor and stabilizer manufacturer David Michael & Co. and Balchem Encapsulates. Marketed under the name MichaelCap microencapsulated with Balchem™, these flavors have application in baked goods such as the highlighted lemon-flavored cookies, dairy products, confections, tea and coffee, meats, dry mixes, and other products.
--- PAGE BREAK ---
Balchem's special encapsulation technology offers a number of attractive benefits vs traditional spray drying. For example, the flavor load with Michael-Cap is increased by as much as 100%, while the proprietary coating process provides for a longer shelf life (typically 18–24 months), and improved stability under heat, high moisture, and oxidation.
The flavors are being offered with multiple coating materials for controlled release and application-tailored flavor delivery systems. The technology also offers a benefit of coencapsulation of multiple ingredients, both flavoring and non-flavoring.
Cookies that were fortified with Vitashure choline chloride and vitamin C were also available for sampling.
11 Reduced-calorie beverages made with natural sweeteners. Beverages—a cool, berry-flavored white tea and a tropical flavored slushie—were formulated with a range of Special Fx™ sweeteners by Cargill Sweeteners, P.O. Box 5662, Minneapolis, MN 55440 (phone 952-742-7330; fax 952-742-7440; www.cargillfoods.com). According to the company, the sweeteners make it possible to reduce calories in beverages without the use of aspartame and other high-intensity sweeteners while maintaining taste.
The berry-flavored white tea is said to contain 33% fewer calories and less sugar than regular sweetened white tea, but has the same refreshing taste as the full-calorie Asian beverage. Also, containing fewer calories and less sugar is a pina colada slushie—a tropical flavored Latin beverage formulated with the new range of sweeteners.
The natural sweeteners reduce calories 20–40% based on each special product formulation. They are said to work effectively because they deliver more sweetness with fewer calories. They are available in a range of formulations, including in combination with high-intensity sweeteners, that allow for custom solutions that offer excellent taste and functionality.
12 Bottled water contains soy isoflavones. Aqua Soya, a clear, lightly flavored bottled water containing soluble soy isoflavones, was showcased by Intellisoy, 275 Grove St., Ste. 2-400, Newton, MA 02466 (phone 617-527-0600; fax 617-663-5344; www.intellisoy.com).
According to the manufacturer, the soy-derived compound used in the water is suitable for adding the health potential of soy isoflavones without altering the flavor, color, or texture of the original food or beverage application. The colorless, odorless, and flavorless compound contains primarily glucoside and acetyl derivative isoflavones and soluble oligosaccharides, while having almost no insoluble by-products such as fat, ash, or proteins. It has Generally Regarded as Safe (GRAS) status for use in a number of food and beverage applications in concentrations up to 20 mg per serving.
Intellisoy manufactures and licenses these concentrated soy isoflavones which are extracted from soybeans through a patented water-based process. Both the product's isoflavone composition and extraction technology are currently licensed to a number of food and beverage companies in North America, Europe, and Asia.
--- PAGE BREAK ---
13 Nondairy confection system for dipping demonstrates functionality of starches. Fresh fruit for dipping in a cool dip dessert made with modified starches was highlighted by Cargill Food & Pharma Specialties, 15407 McGinty Rd. W., #46, Wayzata, MN 55391 (phone 319-399-6690; fax 319-399-6123; www.cargillfoods.com).
Protein-free EmCap™ modified starches were featured in the dip, a nondairy confection system, and are said to function as cost-effective, easy-to-use emulsifiers and encapsulators. They are said to provide an affordable alternative to gum arabic, which is commonly used to stabilize beverage emulsions, and can deliver the same emulsifying and encapsulation benefits. Furthermore, U.S. production of these starches eliminates the periodic sourcing problems that can disrupt gum arabic supplies.
When used in encapsulating systems, the instant starches are cold-water-soluble and provide a good film form. They also provide improved oil retention as well as enhanced shelf life. They emulsify oil and water solutions in beverages, salad dressings, and other products. Flavor emulsions and finished beverages show no oil separation or residual ringing after six months of storage at room temperature.
The modified starches can also replace sodium caseinate in non-dairy coffee creamers and coffee whiteners, providing excellent whitening power as well as emulsion and acid stability.
14 Croquette showcased new restricted melt cheese sauce. A crunchy ham and cheese croquette made with a new restricted melt cheese sauce was featured by Kraft Food Ingredients, 8000 Horizon Center Blvd., Memphis, TN 38133 (phone 901-381-6500; fax 901-381-6628; www.kraftfoodingredients.com).
Two new restricted melt cheese sauces, Swiss American and Italian-style, are the latest additions to a lineup that already includes Cheddar, Mexican-style, and Mozzarella. The Swiss American was highlighted in the crunchy ham and cheese croquette, while the Italian-style was showcased in a risotto-style multigrain side dish application. Both products can also assist in the development of low-carbohydrate applications.
Designed for versatility, restricted melt cheese sauces can be used in frozen entrees and side dishes, appetizers, meat, poultry, seafood, baked goods, and enrobed sandwiches. They are suitable for increasingly popular hand-held applications. Whether it is a baked, fried, or microwaved dish, these ingredients provide a consistent flavor profile and sauce mouthfeel.
Restricted melt cheese sauces are freeze-thaw stable for improved handling and storage. They are pasteurized for extended shelf life, maintaining consistent texture and flavor attributes for successful processing in manufacturing environments.
--- PAGE BREAK ---
15 Grill flavors applied to low-carb formulating. An expanding line of grill flavors, which may be used in low-carbohydrate prepared foods, was focused on by Kraft Food Ingredients. The flavors, marketed under the Grill Flavor® line, are said to impart a variety of authentic grill-cooked flavor characteristics without adding additional carbohydrates to meat and poultry applications. Typical usage of these flavors are less than 0.4%.
These flavors were applied to a number of applications that were light in carbohydrates and fats to show developers that eating healthy does not mean sacrificing taste. For example, Backyard Grill Flavor and Cuisine of Mexico-Puebla-Style Flavors may be used in skinless chicken drummies to replace the natural fat from the skin. Chargrill Flavor and Beef Pan Drippings Flavor may be used in a lettuce taco wrap to enhance the flavor of the beef so that a tortilla will not be missed.
In addition to playing a flavorful and healthy role in low-carb formulating, the flavors provide a cost-effective solution for food manufacturers. By adding these flavors directly to the product application, the line proves cost-effective through capital equipment savings and significant reduction in time, labor, and raw materials cost. Additionally, the formulation assists in simplifying manufacturing processes by replication of flavors associated with actual cooking processes. Grill Flavors does this, as the line can be incorporated into a product application to eliminate a grilling step during processing.
Flavors in the line might include Mequite, Hickory, Lemon, CharGrill, International, and a variety of combinations such as Grilled Steak and Onion, Grill Fajita, Cajun Grill, Grilled Hamburger, and many others.
16 Gum systems function as stabilizers in dairy products. A line of gum systems which function as stabilizers in dairy products was showcased by TIC Gums, 4609 Richlynn Dr., Belcamp, MD 21017 (phone 410-273-7300; fax 410-273-6469; www.ticgums.com). Many of the gum systems are designed to work with low-carbohydrate or low-sugar product formulations
For example, TIC Pretested Dairyblend IC LC Base may be used primarily for low-carbohydrate and sugar-free, reduced-sugar ice cream bases. The powdered system is said to impart a rich, creamy mouthfeel, help boost aeration, and slow meltdown.
TIC Pretested Dairyblend YG LC Stabilizer was developed to enhance the fiber content and stabilization of low-carbohydrate yogurt formulations, resulting in yogurts that are gelatin free yet smooth in texture, appearance, and mouthfeel. Suitable for both cup-set yogurt and vat-set yogurt, the powder withstands high-speed processing equipment common in yogurt operations.
TIC Pretested Dairyblend Cream Cheese Acid Set Stabilizer consists of a specialized blend used for direct-set cream cheese that manufacturers can make without the use of a separator or a curd pressing mechanism. It is also versatile: by adjusting usage levels and total solids in the mix, processors can make several varieties of regular and soft cream cheese and can offer a cream cheese that is freeze-thaw stable for use in the foodservice and frozen distribution chain.
--- PAGE BREAK ---
17 Coating systems offer novel alternative to breading. Coating systems made with soy protein were highlighted by The Solae Co., P.O. Box 88940, St. Louis, MO 63188-1940 (phone 314-982-1983; fax 314-982-1121; www.solae.com). The novel coating systems are suitable for cheese sticks, breaded poultry and steaks, crab cakes, meatballs, toasted pasta, fish sticks, breaded shrimp, breaded vegetables, and other applications that would otherwise have a traditional breading-type coating.
The high-protein coating systems not only have lower carbohydrate contents, but less fat is picked up. The systems are offered in both crunchy and flour-type versions, and food manufacturers can add their own seasonings and flavor systems to make the application uniquely their own.
In addition to the coating systems, the company also unveiled other soy-based ingredients that can help food companies in formulating healthful low-carbohydrate foods and beverages without sacrificing their taste.
A high-protein soy nugget featuring zero net carbs contains more than 80% protein (on an as-is basis) with dietary fiber accounting for its carbohydrate content. The ingredient offers a desirable taste and a light, crispy, crunchy texture that is maintained during formulation.
Also introduced were new protein technologies that helped nutrition bars maintain first-day freshness over their shelf life, and achieve ideal eating qualities consumers want. Sensory evaluation on the new soy proteins demonstrated a 5-times reduction in the overall rate of bar hardening. Additionally, the technology allows flexibility to create bars that deliver a wide range of texture attributes.
18 Blood orange flavor finds use in a broad range of product categories. Blood orange flavor, a special twist on citrus, was demonstrated in several product categories by Wild Flavors, Inc., 1261 Pacific Ave., Erlanger, KY 41018-1260 (phone 859-342-3600; fax 859-342-3610; www.wildflavors.com).
Characteristically, blood orange has a deep, red fruit flesh coupled with a refreshingly rich orange flavor with strawberry and raspberry overtones. In addition, blood orange varieties have some of the richest vitamin C content. On the company's menu, "Looking to the Future," several applications were available that incorporated the blood orange flavor, demonstrating its versatility in beverages, culinary dishes, sweet/bakery/confectionery/snacks, and international applications.
In the beverage category, this flavor was used to create a Blood Orange/ Grapefruit Spritzer, described as tangy and sweet, providing a special blood orange and grapefruit combination.
Representing the culinary category, a Blood Orange Seafood Ceviche was prepared. This popular Latin American dish combines shrimp and scallops with a tangy, fresh blood-orange-flavored sauce.
For those with sweet tooths, Blood Orange Creme Filled Chocolates represented a dark and sweet delicacy with a blood orange creme filling.
Highlighting the international category was a Blood Orange Juice Drink that offered a sweet, tart flavor and a rich blood orange color. The drink is said to be a favorite in Europe.
--- PAGE BREAK ---
19 Prototypes reflect three trends in product development. Prototypes reflecting how to design flavors for greater impact, how to get ahead of the carb market, and how to formulate using natural and organic products were focused on by Kerry Americas, 100 E. Grand Ave., Beloit, WI 53511 (phone 608-363-1200; www.kerryamericas.com). On each day of the show, the company featured a different trend with a different-looking booth, all-new learning experiences, and trend-focused products to showcase how its seasoning, coating, sweet, specialty, soy, and bioingredient technologies help manufacturers take advantage of the trend.
Prototypes that demonstrated high-impact flavors included crispy Crab Rangoon Sticks, filled with cream cheese enhanced with yeast extracts to deliver heightened mouthfeel and savory flavor; Cabernet Braised Beef Bruschetta, a slow cooked savory pot roast garnished with a portabella ratatouille that highlighted layered robust flavors and textures; and Berry Cheesecake Bites having a cream cheese flavored center with a berry filling, protein-enhanced cream cheese, and a raspberry coating.
Prototypes that showcased managed carbs included Santa Fe Omelet Bites, cold form extruded cheese and bell pepper omelet in a net-carb coating; Turkey Muffalettas, multigrain, low-carb bun stuffed full of turkey with a zesty olive salad; and Zesty Pizza Curls, a low-carb tasty snack having a savory, cheesy pizza taste.
Prototypes that reflected natural and organic products included Carnitas Cubanos, pork, slow roasted with natural seasonings and served on tortilla chips with a mango jicama slaw; Orzo Mexican Caviar featuring low-fat soy flour, lower-net-carb/high-protein soy powder, and organic seasonings; and Wasabi Bites, cold form extruded soybeans with wasabi seasoning, coated with a net-carb coating.
20 Broccoli and cheese croutons? Prototypes using infused dried vegetables were unveiled by Graceland Fruit, Inc., 1123 Main St., Frankfort, MI 49635 (phone 231-352-7181; fax 231-352-4711; www.gracelandfruit.com).
The patented infusion and drying process for vegetables is similar to the one used to produce the company's infused dried fruit line. The infused dried vegetable products retain the qualities of fresh vegetables, including flavor, color, and texture. Vegetable are soft enough to be eaten as is in trail mixes or boiled, microwaved, or baked as part of packaged convenience meals. They are shelf stable for up to a year without refrigeration.
Products include broccoli floret, sweet corn, green peppers, red peppers, celery, green peas, carrots, and more.
The infused dried vegetables may be used in a variety of applications, including bread mixes, dry soups, boxed dinner kits, stuffing, rice, pasta, bagels, and other products. Furthermore, the company's research and development department will work with customers to develop new applications. Some of these possible concepts include broccoli and cheese in croutons or corn and other vegetables in bread.
--- PAGE BREAK ---
21 Formulations using white tea flavor were highlighted by several companies. If there was one particular ingredient or flavor that found its way in this year's spotlight, it might be white tea, which is said to have a mild flavor and is the least processed of the teas. A wide range of prototypes using this flavor was demonstrated by several companies.
Earlier in this article, I discussed Cargill's Berry Flavored White Tea that offers reduced calories. Here are a few other examples of prototypes using white tea:
• A White Tea Drink was highlighted by Virginia Dare, 882 Third Ave., Brooklyn, NY 11232 (phone 718-788-1776; fax 718-768-3978; www.virginiadare.com). The formulation was made using Natural White Tea Flavor WONF and Special Natural White Tea Flavor Powder. According to a company representative, white tea would be suitable for use in mainstream applications such as ice creams and beverages. In addition to its use as a flavor, it also represents a new wave of tea products that might include Pomegranate Black Tea and Rooibos (Red Tea).
• White Tea and Chai Yogurt Smoothies were available for sampling by Kerry Americas, 100 E. Grand Ave., Beloit, WI 53511 (phone 608-363-1200; www.kerryamericas.com). The rich and creamy, calcium-fortified smoothies were made with trans-fat-free creamer, yogurt with live and active cultures, freeze-dried honey, chai flavor, and white tea.
• A White Tea Drink was among the beverages highlighted by Wild Flavors, Inc., 1262 Pacific Ave., Erlanger, KY 41018-1260 (phone 859-342-3600; fax 859-342-3610; www.wildflavors.com). Traditionally a delicacy for the Chinese royalty, the soothing drink offers the healthy benefits of pomegranate and cranberry.
Twenty-one. Blackjack.
I think you get the idea, after looking at these prototypes, the different clues they give us regarding future product development. Taking these prototypes and evaluating them in relation to other important pieces at the 2004 IFT Annual Meeting + Food Expo—Barker's keynote presentation, the Food Technology Industrial Achievement Award, the IFT/Mintel and IFT/RCA sessions, key symposiums such as "Old Story, New Twist: Umami and Amino Amino Acids," and perhaps most important of all, your own impressions all provide further magnification.
And we're still not finished. Directly following this article will be a comprehensive staff-written report on developments highlighted at the IFT Food Expo, including coverage of other ingredients, plus nutraceutical, laboratory, processing, packaging, and other exhibits. These developments were compiled from press conferences, interviews, booth tours, press materials, and other sources.
As you may or may not know, a funny thing happened on the way to this year's Annual Meeting. I fractured my arm, which limited my reporting abilities. Or as a colleague said, "I left Vegas a broken man." (Actually, I thought I blended well with the other one-armed bandits in that town.)
In any case, stay tuned for more ingredients coverage.
by Donald E. Pszczola,
Senior Associate Editor