Cardiovascular health and weight management are two of today's top health concerns. Proteins, from a myriad of sources, address these and more. While consumers are most familiar with soy, egg, and whey, other proteins and peptides are showing their potential to become protein powerhouses.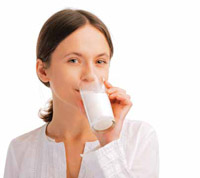 Egg Protein
One egg provides more than 6 g of high-quality protein (13% of the Daily Value). Eggs have traditionally been used as the standard of comparison for measuring protein quality because of their essential amino acid profile and high digestibility, according to information from the American Egg Board, Park Ridge, Ill. (phone 847-296-7043, www.aeb.org). In addition, eggs are rich in the essential amino acid leucine, which contributes to muscles' ability to use energy and aids in post-exercise muscle recovery.
Layman and Rodriguez (2009) further explained leucine's role in muscle energy and recovery. "Given the unique complementary relationship between the essential amino acid (EAA) leucine and glucose utilization by muscle, it would follow that a diet rich in the amino acid leucine would be advantageous to men and women undergoing endurance training," the authors state. "Leucine is also a critical element in regulating muscle protein synthesis and may be the key amino acid defining the increased needs for EAA to optimize skeletal muscle mass," they continue. "Increased tissue levels of leucine combine with circulating insulin to allow skeletal muscles to manage protein metabolism and fuel selection in relation to diet composition.
"Moreover, muscle recovery from exercise, both resistance and endurance, seems to be dependent on dietary leucine," the authors further observe.
Whey Protein
Fueled by the sports nutrition market, whey protein has found success in products that promote building lean muscle mass. The dairy-based protein provides branched chain amino acids, including leucine. In addition to muscle building, whey protein has also shown benefits in weight management and cardiovascular health. According to information from the U.S. Dairy Export Council, Arlington, Va. (phone 703-528-3049, www.usdec.org), research points to possible mechanisms through which specific whey proteins, minerals, and peptides may promote weight loss through increasing satiety and maintaining lean body mass.
An all-natural, whey-derived ingredient from Glanbia Nutritionals, Monroe, Wis. (phone 800-336-2183, www.glanbianutritionals.com), called Prolibra® has been shown to promote fat loss, retain lean muscle mass, and lower glycemic index. According to the company, several different clinical studies have shown that subjects who consumed Prolibra lost significant weight and that 80% of the weight lost was body fat. The subjects who consumed the control also lost weight but only 50% of the weight lost was body fat; the rest was lean muscle. There was a 38% reduction in glycemic response in the subjects who consumed the ingredient with a carbohydrate meal vs the subjects who consumed the control.
--- PAGE BREAK ---
Advancements in research and development have led to whey ingredients that make it easier to add protein to a growing variety of products. For example, at the 2010 IFT Annual Meeting and Food Expo, Grande Custom Ingredients, Lomira, Wis. (phone 800-772-3210, www.grandecig.com), showcased Grande Bravo functional whey proteins, which can replace high-fat ingredients in food products. Grande WPCrisp, also featured at the IFT Food Expo, provides protein to bar applications while imparting a crunchy texture and mild, milky flavor profile. The ingredients can be customized with protein levels from 25% to 70%.
Fonterra (USA), Rosemont, Ill. (phone 847-928-1600, www.fonterra.com), offered a whey protein ingredient for clear beverages. The ClearProtein™ line allows protein to be formulated into a number of beverage applications, including functional waters and sports drinks.
Soy Protein
Soy protein garnered much attention in 1999 when the Food and Drug Administration approved a heart health claim linking soy protein to lowering cholesterol levels. Through the years, research has revealed additional benefits, including weight management and sports performance.
Soy protein has been found to have a similar, and in some cases a greater, effect on satiety than other commonly consumed high-quality proteins, according to information in Solae™ Science Series (2009). Animal studies have shown that soy protein suppresses appetite, in part, by stimulating the release of cholecystokinin, which regulates satiety. The newsletter discussed three recent reviews that concluded that energy-restricted diets predominantly based on soy protein are equivalent to diets based on other high-quality protein sources for reducing weight and body fat in adults.
Paul (2009) found that consuming a blend of proteins (isolated soy protein, whey protein, and casein) may have advantages for sports performance and provides nutritional advantages over consuming just one type of protein. "Protein is considered by many to be the most important macronutrient for humans because of the numerous roles protein plays in the body," says Greg Paul, Solae's Global Director of Sports Nutrition. "My review proves not only the importance of protein, but also potential benefits of combining different proteins, particularly to help promote recovery after exercise activity." Paul explained that isolated soy protein, whey protein, and casein differ in digestion rates, potentially creating a "timed-release" effect that could prolong the time that absorbed amino acids are delivered to muscle, resulting in faster recovery. "Additionally, comparative studies between isolated soy protein and whey protein show similar increases in lean body mass whereas whey protein may have an advantage over casein. The possibility exists that endurance athletes, because of their specific needs, would benefit from a different protein blend than a blend used by strength athletes."
--- PAGE BREAK ---
As with whey protein, new ingredient developments are making it easier to use soy protein in a wider range of foods and beverages. For example, Solae, St. Louis, Mo. (phone 800-325-7108, www.solae.com), introduced new soy protein concentrates made using a patented membrane technology processing with water extraction. The ALPHA® 5800 product line has the following attributes that differentiate it from whole bean extract: naturally lower in sodium; naturally lower in fat; naturally lower in carbohydrates; higher in protein; maintains finished product consistency; and produces formulation flexibility.
At the 2010 IFT Food Expo, Solbar Industries Ltd., Ashdod, Israel (phone +972-8863-2111, www.solbar.com), launched a calcium-fortified isolated soy protein, Solpro 735, for use in a wide range of beverage applications. The calcium fortification brings the calcium level of the ingredient to 3% while the protein level is 80%.
Burcon NutraScience Corp., Vancouver, British Columbia (phone 888-408-7960, www.burcon.ca), offers Clarisoy™ soy protein isolate, which is 100% soluble and completely transparent in acidic solutions. Over the past year, Burcon has undertaken numerous activities in the pursuit of establishing a strategic alliance for the commercialization of the ingredient.
Collagen Proteins
Collagen proteins are believed to provide benefits for joint health, but at this year's IFT Expo, GELITA,Sergeant Bluff, Iowa (phone 712-943-5516, www.gelita.com), focused on weight management concepts using collagen. According to the company, three important aspects of weight management facing food developers are replacing fat, reducing calorie load per serving, and accelerating satiety. Thanks to their fat-like texture and mouthfeel, GELITA® Collagen Proteins can mimic fat in a number of food products. With their water binding and foaming capabilities, they increase the volume of food without adding unnecessary calories. Protein-rich nutrition supported by the collagen proteins allows for an earlier "full feeling" and for longer-lasting satiety.
Canola Proteins
Canola proteins are extracted from canola meal. Burcon extracts and purifies a canola protein isolate, offering it under the trade name Supertein™. It is a highly soluble protein with a balanced amino acid profile, and it is comprised principally of albumin proteins. In April 2010, the company announced that the Division of Biotechnology and GRAS Notice Review of the FDA's Center for Food Safety and Applied Nutrition formally acknowledged receipt of Burcon's GRAS notification. The company currently holds a total of 17 U.S. patents for its protein extraction technology and protein product uses.
Pea Protein
Pea protein was also highlighted at the IFT Food Expo. Roquette America Inc., Keokuk Iowa (phone 319-524-5757, www.roquette.com, www.pea-protein.com), showcased NUTRALYS® pea protein in Vegetarian 'Meat'-ball Sub Sliders. Earlier in 2010, the company announced that it had optimized the extraction process of the pea protein, resulting in a more neutral taste and odor. NUTRALYS S85F (containing 85% protein) can be successfully used at the high inclusion rates needed for certain formulations.
--- PAGE BREAK ---
Dairy Peptides
Various dairy-derived peptides have stepped into the limelight thanks to their benefits with cardiovascular health. For example, specific, naturally-occurring dairy peptides called lactotripeptides are found in tensVida™ from DSM Nutritional Products Inc., Parsippany, N.Y. (phone 800-526-0189, www.dsm.com). The ingredient supports the natural processes of the body by relaxing and expanding blood vessels, which in turn helps to keep blood pressure within a healthy range. The active peptide responsible for the beneficial effects in blood pressure is isoleucine-proline-proline.
Another lactotripeptide ingredient, AmealPeptide®, from Calpis Co. Ltd., Tokyo, Japan (www.amealpeptide.com), has been shown to maintain blood pressure at healthy levels. Derived from enzymatically hydrolyzed casein, it consists of two lactotripeptides: valine-proline-proline and isoleucine-proline-proline. This lactotripeptide combination has been shown to reduce blood vessel constriction, helping blood flow more freely, which in turn keeps blood pressure in a healthier range. According to the company, the combination of the lactotripeptides has been shown to be effective in both hypertensive and pre-hypertensive patients in 20 clinical studies conducted in Japan, Europe, and the United States.
In August 2009, Glanbia Nutritionals announced that its new peptide was shown to significantly improve measures of vascular health in a human clinical study. The company discovered NOP-47—short for nitric oxide peptide–47—as part of its search for naturally derived whey peptide fragments that promote health and sports performance.
Ballard et al. (2009) conducted a double-blind, placebo-controlled study on the effects of NOP-47 on vascular function in 20 healthy men and women. Ingestion of NOP-47 resulted in a 28% increase in artery dilation measured by ultrasound and it also significantly increased peak forearm blood flow. Blood chemistries also indicated that NOP-47 increased nitric oxide levels compared to the placebo.
by Linda Milo Ohr,
Contributing Editor,
Denver, Colo.
[email protected]