Relying on local food and doggedly pursuing a zero-carbon footprint has always been at the heart of what Chef Duangporn "Bo" Songvisava and her husband, Chef Dylan Jones, strive to achieve with their Bangkok restaurant, Bo.lan. When the pandemic spurred the couple to close the Michelin-starred restaurant, they decided to utilize the space to debut Bo.lan Grocer, a market where consumers can buy regional foods and beverages, including produce from local farmers. Chef Bo also works to spread this message of sustainability throughout the industry.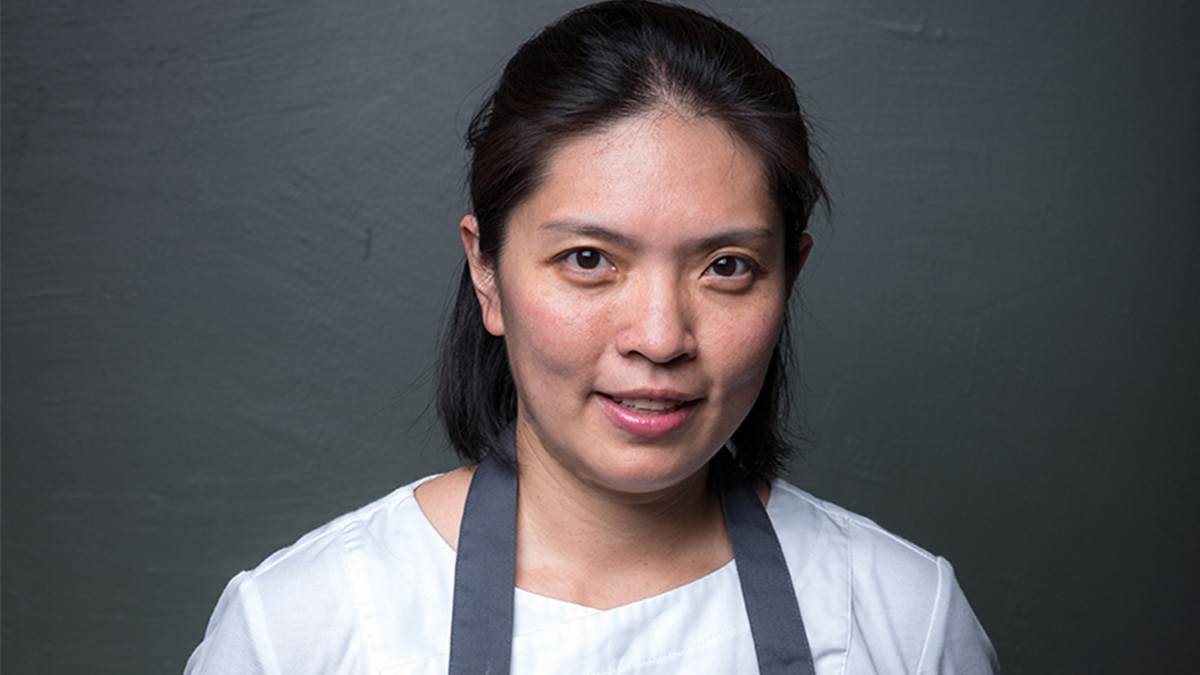 Q: What ultimately made you decide to close the fine dining restaurant and use the location for a casual eatery, grocer, a zero-waste bar, and learning center on sustainability?
Songvisava: We haven't closed Bo.lan completely. We thought about it, but at the end of the day we decided to keep it but just as a much smaller space. We also had a fast-casual restaurant called Err in the old city. We closed that one down and merged it into the Bo.lan space. It's actually better for us because I can manage the waste and other parts of the business a little bit easier in one location.
As for the environmental programs within the restaurant, this year we're looking at zero waste to landfills by minimizing the single-use plastic that comes into the restaurant. For example, there will be no single-use plastic bottles, and we try to minimize the packaging that our produce comes in.
Aside from minimizing the things coming in, we are also looking at what we can do with our food waste before it is turned into compost. We started an upcycling program. We have bins in the kitchen so that we can separate all the compost properly and then upcycle them separately. For example, at Bo.lan we have a lot of cooked rice. If there's still rice left after we sell it to customers, we give [it] to our staff first. And, after that, we dry the leftover rice and turn it into mini rice cookies and rice tea that we sell in the restaurant. Then, if we still have too much rice left over, we give it to our chicken farmers who use it as animal feed. We also give the chicken farmers our prawn shells, which have been dried and crushed, to be a part of their organic chicken feed.
Q: What plans do you have for the space in the coming year?
Songvisava: This year, we dealt with the waste management side of things. We also had permaculture gardens put in at the beginning of 2020, but with the pandemic we haven't used them as much as I would like. So, my plan next year is to make use of that permaculture garden and work to build awareness in the community—maybe start by having chefs visit to pick whatever they want from the garden and use it in their kitchens.
Next year, we also hope that our alternative energies are more in place. We have solar cells installed already, but I want to look at the water treatment, water use, and water collection next year.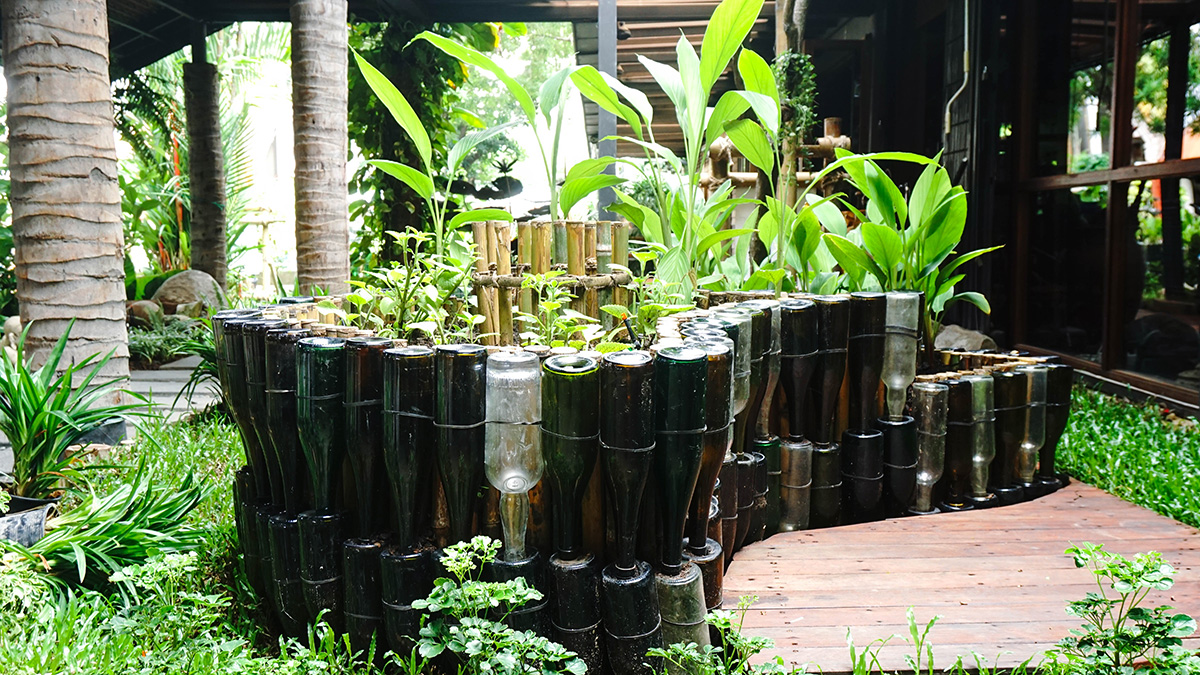 Q: You recently participated as a judge for the MIT Solve Sustainable Food Systems Challenge. What was that experience like?
Songvisava: It was such a great experience. It was eye-opening for me to see what these startups are doing at different scales and in different situations. They all came up with solutions that actually fit in their localities, which is really cool. I was impressed with the insect startup in Africa [InsectiPro]. It's just so smart, and so sustainable for that area of the world. It doesn't necessarily have to be a solution for other places, but it fits the needs in Africa and doesn't require a lot of startup costs. It was really hard to rank the startups because they were all so impressive.
Q: Where do you see your business in the next 10 years? What do you hope to achieve by then?
Songvisava: I'd like to use the next 10 years to build the proper foundations, share the knowledge of environmental impacts on the food systems in Thailand, and then hopefully plant some seeds for the new generation. They need to understand how important it is and we want to be a platform for them so that they can come in and look at the system that we have.
We launched the Bo.lan food educational program at the end of 2020. Next year we are going to work on incorporating food culture and food heritage education. But as far as the environmental aspects of the food system in Thailand, which include the politics and policies, the next generation needs to know all about this. And then hopefully, after doing this for another 10 years, I will leave it up the next generation. I would like to move out of Bangkok and live in a self-sufficient manner.
This interview has been edited and condensed for clarity.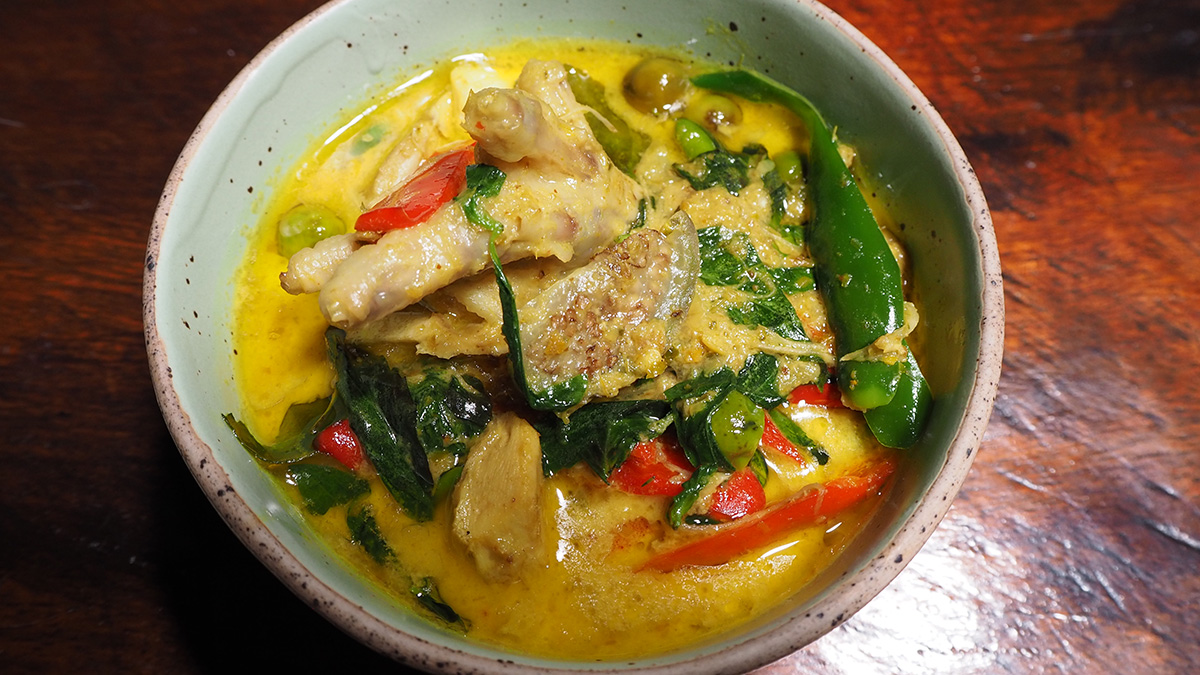 Green Curry of Chicken
Green Curry Paste
Ingredients:
1 tsp toasted coriander seed
5–8 scud chilies
1 green chili
Salt
Zest of 1 kaffir lime
2 coriander roots, chopped
2 tbsp galangal, chopped
¼ cup lemongrass, sliced
2 tsp red turmeric
2 tbsp garlic, chopped
¼ cup shallots, chopped
1 tsp gapi (shrimp paste)
Method:
Pound the ingredients in order from the hardest to softest until a fine paste is achieved.
Boiled chicken
Cut chicken leg into fork and spoon size pieces and simmer in chicken stock
Curry
Ingredients:
Green curry paste
Chicken legs
Fish sauce
Coconut milk
Stock
Chicken feet
Pea aubergine (eggplant)
Apple aubergine (eggplant)
Heart of palm
Lime leaf
White turmeric
Thai basil
Method:
Heat cracked cream and add green curry paste, fry until becoming fragrant.

Add chicken leg meat and continue to fry. It should be fragrant of lemongrass and white pepper, season with fish sauce.

Add coconut milk and bring to boil.

Add apple aubergine, pea aubergine, heart of palm and bruised lime leaf with chicken feet. Simmer until al dente.

Add turmeric and Thai basil. Adjust seasoning. It should be hot, salty and fragrant.

Serve with deep-fried eggs and nam pla prik

(traditional Thai dipping sauce

).