Non-member Subscription
Annual non-member subscription rates for 2019 and 2020:
Subscription Rates
2019 and 2020 Rates
U.S.A.
$190.00
Mexico
$190.00
Canada (5% GST Tax (R131264855) included)
$199.50
All other Countries
$190.00


Shipping Rates
Ground Shipping (U.S.A.)
$5
Ground Shipping (All Other Countries)
$30
Air Mail (Not Available for U.S.A. and Canada)
$60
Digital Only
$140.00
To Subscribe as a non-member:
Download the 2019 Order Form (PDF) or the 2020 Order Form (PDF),or email [email protected].
What's Included with Your Subscription
Annual subscription includes online access to archived issues dating back to July 1999.
How to Access Food Technology Online
Access to Food Technology articles online now requires a subscription order number. Each institutional non-member subscriber has one order number per subscription. (Please note, these instructions do not apply to IFT members.)
To log in, enter your ten-digit order number. See the sample mailing label below to find your order number.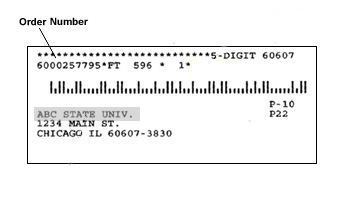 Type your order number exactly as it appears on the mailing label. This will be the order number you use any time you log in to the Food Technology online archive for your current order. Please note that your order number changes with each renewal subscription term.

Log in to Food Technology as a non-member