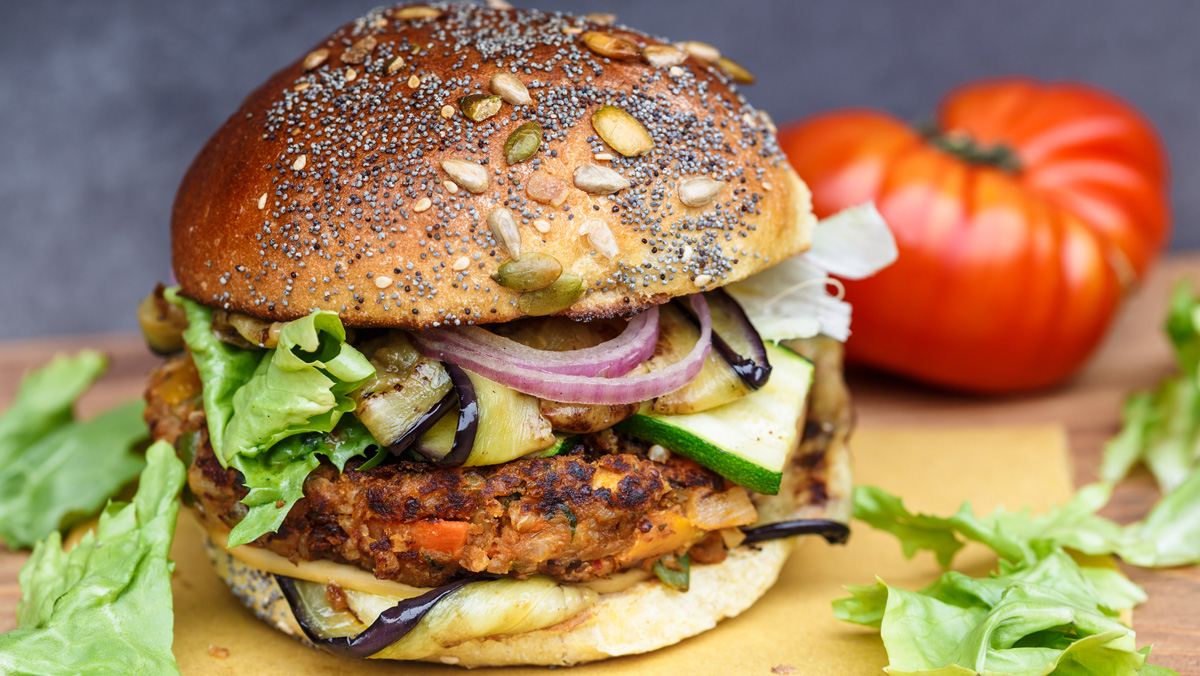 By Nancy Mann Jackson
As consumers have become increasingly aware of the environmental, health, and ethical impacts of the food they consume, many are interested in limiting the amount of meat they eat. As a result, there has been explosive growth in the development of new meat alternatives that mimic the taste and texture of meat.
In some cases, these meat alternatives are fully plant-based, and sometimes, they are blended meats, including some animal meat and some plant proteins, such as mushrooms, lentils, or soy. For example, hybrid beef patties can be created by replacing 10% to 30% of ground beef with a plant protein.
The FIRST session, "Blended Meat and Meat Analogues: Is the Market Ready?," delivers an introduction to the market for alternative meats, the reasons more consumers are showing interest, and what it will take to drive further adoption of plant-based meat products.
These days, meat goes by many other names, such as novel, hybrid, analogue, and blended, says Michelle Lefebvre, visiting clinical instructor, Purdue University Northwest. And consumers are taking notice: Globally, plant-based meat sales have grown 72% over the past two years. And since 2015, more than 6,500 plant-based meat products have launched.
Many of those products remain pricey compared with animal meat products, and cost plays an important role in whether consumers will add meat analogue products into their diets. For example, only one in 25 people is willing to pay 50% more for a plant-based burger, Lefebvre says. However, taste remains the most important factor in purchasing decisions, followed by appearance—so food producers must prioritize these factors in developing new products.
The consumers who are most interested in meat analogue products skew younger. Gen Z consumers are most likely to buy these products, followed by millennials and Gen X. Among those who purchase plant-based meat products, their most common reason is animal welfare. "Most consumers want to see that the products have clear 'better for you' or 'better for the planet' characteristics," Lefebvre says.
The most successful meat analogue brands share those concerns for improving the planet and improving health. For Esther Park, senior scientist in nutrition and health at Impossible Foods, the focus is on how plant-based alternative meat products can contribute to a sustainable food system from a public health perspective.
A healthy food system prevents food insecurity and undernutrition, ensures a safe food supply, and promotes dietary patterns that minimize the rates of diet-related chronic disease, Park says. Current animal agriculture prevents us from achieving those goals, contributing to foodborne illness, antimicrobial resistance, and virally transmitted diseases, which compromise the safety of the food system.
On the other hand, plant-based alternative meats meet the needs for a sustainable, healthy food system, requiring fewer resources and reducing greenhouse gas production compared with animal agriculture. Plant-based alternative meats also don't carry the risk of foodborne illness that is present in animal agriculture and may have benefits for diet-related disease risk.
For those reasons, plant-based meat is here to stay. Almost $2 billion was invested in alternative meat products in 2018, and nearly $24 billion has been invested since 1980, says Michelle Adelman, managing director at Accite Holdings. Improving the taste and texture of meat alternatives requires ongoing investment and innovation, Adelman says.
Meats aren't the only foods that are being successfully replaced with plant-based alternatives, Adelman says. The category also includes a variety of protein substitutes, including eggs, dairy, and seafood. Dairy is the largest category, with 39% household penetration. Overall, 57% of households purchase some plant-based food alternatives.
These foods aren't just contributing to the environment; they may also contribute to better health and longevity. Globally, chronic diseases are the No. 1 killer, Adelman says. As fast food and convenience foods become more available and popular in developing areas, there are accompanying increases in obesity and related diseases. For instance, Africa is now home to more than 25% of obese children under the age of five.
While changing people's behavior is challenging, progress is underway, and plant-based protein alternatives can help lead the change, the panelists contend.
---
Register for FIRST to view this session and 100+ more—available on demand through Dec. 31, 2021.
Nancy Mann Jackson is a freelance journalist based in Huntsville, Ala.