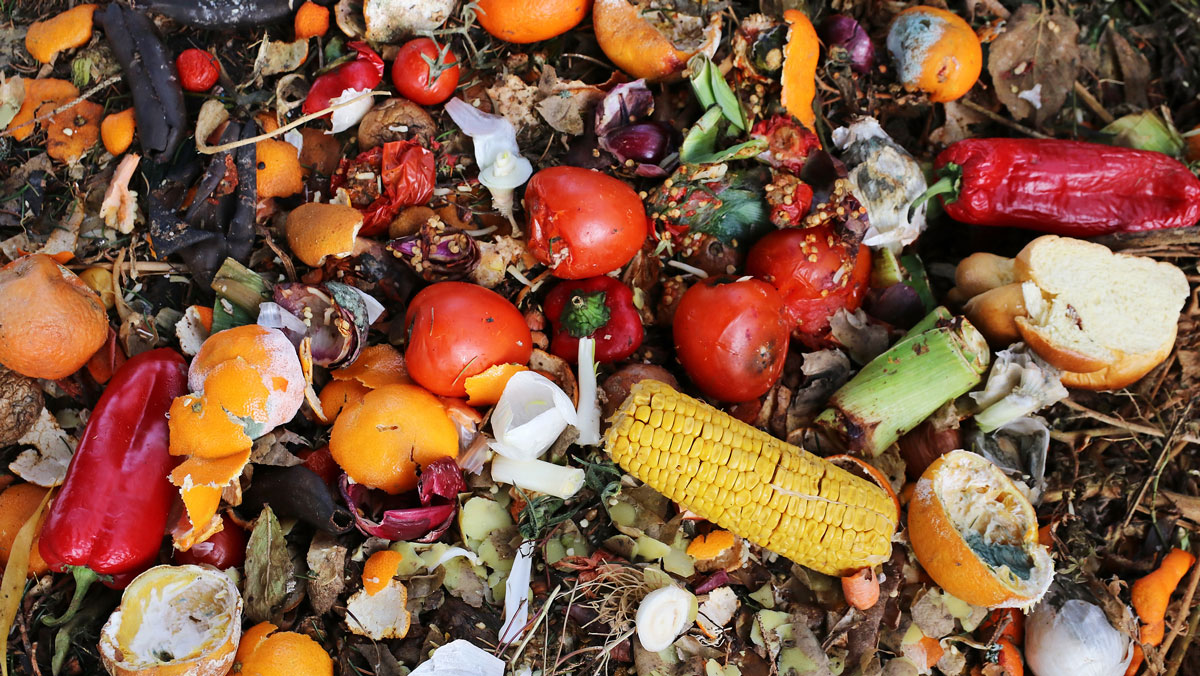 "I think that everyone assumes food waste is something that other people do," says Clementine O'Connor program officer - Sustainable Food Systems at the United Nations Environment Programme (UNEP). "Food waste is something that everyone does and that everyone could do better at reducing." And while it is going to take everyone—from the individual to the country level—to make a difference, it is key to remember that the impact of food loss and waste is vast. It has global humanitarian and environmental ramifications. Consider the following statistics:
Food Security: Currently, 40% of food produced is lost or wasted—never making it into the mouths of those who need it. It would seem logical that reducing this number would positively impact food security worldwide. And yet, given the complexity of the food system and the global market, reduction of food loss and waste doesn't automatically help reduce hunger and improve food security. According to the Food and Agriculture Organization (FAO) of the United Nations' The State of Food and Agriculture 2019 report, the impact on food security depends on how and where food losses or waste are reduced and the location of nutritionally vulnerable populations.
For example, in low-income countries with high levels of food insecurity, food losses are often a more pressing problem than food waste. Therefore, reduction in food losses at the early stages of the food supply chain may have the most positive food security impacts, as its effects will be felt throughout the rest of the chain. Additionally, reducing on-farm losses may also improve the security status of poor smallholder farmers and boost supplies in local or national food markets. On the other hand, reducing food losses or waste in high-income countries may not have a dramatic impact on overall food security, but a focus on food recovery and redistribution may increase access to food and improve diets of those who are food insecure.
Environmental Sustainability: "I think the biggest thing at stake is climate," says Dana Gunders, executive director at ReFED. "And the potential conversion of more ecosystems to agriculture has a huge impact on climate." Considering that the global demand for agricultural outputs is forecast to increase by 35%–50% between 2012 and 2050, it is expected that the strain on natural resources and the environmental damage resulting from food production will continue. [Figure 1 shows the relative contributions of the main food groups to overall food loss and waste and their carbon, blue water (aka ground water or surface water), and land footprints.] Reducing food loss and waste is one way to improve the sustainability of the food system by decreasing the amount of new resources (land, water, energy) needed for increased food production. But, as with food security, the link between food loss and waste and environmental sustainability are complex and context dependent.
To put meaningful interventions in place, it's vital to consider where food loss and waste has the greatest impact on the environment—both in terms of food products and the stage of the supply chain. For example, the irrigation of crops, watering of livestock, and aquaculture facilities account for about 70% of total global water withdrawals, according to the FAO. Therefore, it's most effective to focus reduction efforts on those early stages of the supply chain and in geographic proximity to the environmental impact. On the other hand, when looking to reduce greenhouse gas emissions, it may be best to target efforts at the consumption and retail stage, since emissions accumulate as the food moves through the supply chain—during processing, transportation, distribution, preparation, and disposal.
What's clear is that a reduction in food loss and waste will not only help conserve precious natural resources and reduce the greenhouse gas emissions, it will also help strengthen global food security and improve access to nutrition for vulnerable populations. The caveat is that much more data is needed to understand the complex interactions within the food system and how food loss and waste interventions at each stage impact the environment and food security.
"Heightened awareness of the economic, social, and environmental benefits of reducing food loss and waste, thanks to education, awareness raising, and knowledge sharing on the issues, is a key contributor to generating wins," says Rosa Rolle, officer in FAO's Nutrition and Food Systems Division.
---