Given the current consumer activist frenzy over biotech foods, it seems strange to think that yesterday's biggest concern about food was pesticide residues. Most prominently, about ten years ago, the growth regulator, Alar, was on top of the list of environmental health hazards. Despite claims from some groups, the scientific consensus was that Alar residue on apples has never caused disease or death in humans. The main lesson about the Alar scare in my opinion is that it pays to be skeptical about claims made from either side, activist or industry, in food safety debates.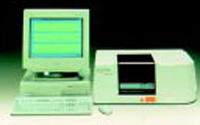 However, a major outcome of the debate about pesticide residues on food was the Food Quality Protection Act of 1996, which amended the Federal Insecticide, Fungicide, and Rodenticide Act and the Federal Food Drug, and Cosmetic Act. These amendments fundamentally changed the way Environmental Protection Agency (EPA) regulates pesticides. The requirements included a new safety standard—reasonable certainty of no harm—that must be applied to all pesticides used on foods. In 1996, Congress unanimously passed pesticide food safety legislation supported by the Administration and environmental, public health, agricultural, and industry groups. 
The EPA regulates pesticides under two major federal statutes. Under the Federal Insecticide, Fungicide, and Rodenticide Act, EPA registers pesticides for use in the United States and prescribes labeling and other regulatory requirements to prevent unreasonable adverse effects on health or the environment. Under the Federal Food, Drug, and Cosmetic Act, EPA establishes tolerances (maximum legally permissible levels) for pesticide residues in food. Tolerances are enforced by the Food and Drug Administration (FDA) for most foods , U.S. Dept. of Agriculture's Food Safety and Inspection Service for meat, poultry, and some egg products as well as the U.S. Dept. of Agriculture's Office of Pest Management Policy.
The 1996 Food Quality Protection Act updated and resolved inconsistencies in the two major pesticide statutes. The law amended both major pesticide laws to establish a more consistent regulatory scheme. According to the EPA, it mandates a single, health-based standard for all pesticides in all foods; provides special protections for infants and children; expedites approval of safer pesticides; creates incentives for the development and maintenance of crop protection tools for farmers; and requires periodic re-evaluation of pesticide registrations and tolerances to ensure that the scientific data supporting pesticide registrations will remain up to date in the future.
The Act also was reflected in the analytical methods used by the EPA and FDA to determine pesticide residues on foods. The Pesticide Analytical Manual is published by FDA as a repository of the analytical methods used in FDA laboratories to examine food for pesticide residues for regulatory purposes (For more information on these analytical methods see the Code of Federal Regulations Title 40, Part 180.101 (c)).
The newest edition eliminates outdated material, reorganizes methods, and has a more consistent style. The manual can be found online at http://vm.cfsan.fda.gov/~frf/pami1.html.
--- PAGE BREAK ---
Since the 2nd edition of the manual, the most important changes have been in the multi-residue methods. The most noteworthy changes are those related to instrumental determinative techniques. Capillary columns and improved detectors have enhanced GLC applications; HPLC, with its various operating modes has extended multi-residue capabilities to pesticides not given to GLC determination; and mass spectrometry, in the form of compact, automated instruments readily combined with GLC, has replaced many cumbersome, less sensitive, and less precise techniques.
The basic approach to determination of trace level residues has not changed dramatically from that used in the 1960s. Residues are still extracted from the food commodity, isolated from co-extracted materials, and determined by instrumental techniques that separate residues from one another. While these analytical steps continue to be part of any multi-residue methods, research into methods, coupled with advances in analytical technologies, has produced multi-residue methods capable of determining a greater number of widely different types of pesticide residues in a single extract. Research has also produced other multi-residue methods that determine multiple residues of chemically related pesticides, such as N-methylcarbamates; these types of methods are known as "selective multi-residue methods."
According to the EPA, another change in method descriptions accommodates the choices available to the experienced residue analyst. Typically, the residue laboratory chooses from among several validated options within basic methodology; choices are dictated by the particular commodity, available instrumentation, and targeted residues. This latest edition of analytical procedures provides method descriptions consisting of individual extraction, cleanup, and determinative step modules, with indications of which combinations are validated.
Since the late 1980s, there has been a growing interest and use of enzyme-linked immunosorbent assays (ELISA). There are various formats for these types of tests and most of the manual sample preparation has been eliminated with automated EIA analyzers. The pesticides best suited for ELISA methods are those that are large in size, hydrophilic, stable, nonvolatile, and foreign in structure compared to the sample. The use of ELISAs for pesticides will depend on various regulatory initiatives for screening tests in crops.
Neogen releases test to detect StarLink corn
Neogen Corp., a Lansing, Mich.-based supplier of ELISA test kits, has released two test kits to screen for genetically modified corn. One of the new test kits will detect StarLink® corn, the brand not approved for human consumption that prompted numerous recalls when it found its way into food. The other test kit detects this variety, as well as other genetically-modified varieties of corn.
--- PAGE BREAK ---
"Genetic modification is an extremely hot topic right now, with the intense media coverage of the StarLink brand reaching consumers," said James Herbert, Neogen's president. "Whether or not members of the food industry agree that bioengineering presents any real health risk, consumer concern is prompting the need for testing. Our tests provide simple, accurate tools to give the food industry and plant breeders the answers they need."
StarLink corn was approved only for animal feed by the EPA because of concerns that it could trigger allergic reactions. The maker of StarLink, Aventis CropScience, has stated that it has evidence that StarLink corn does not pose an allergic risk.
"Especially now, corn processors need to verify that the corn they are accepting for use in their products is what they think it is," said Ed Bradley, Neogen's vice president of food safety sales and marketing. "Justified or not, the consequences of not knowing can be severe."
Neogen's new tests are Agri-Screen® for Cry9C, which detects the unique protein in StarLink corn, and Agri-Screen for Bacillus thuringiensis (Bt), which detects Cry9C and other proteins used in genetic modification, Cry1Ab and Cry1Ac. Bt is a common soil bacterium, which produces proteins that are natural pesticides. The new tests are in the same format as Neogen's other test kits to detect toxins in grain. The new genetic modification detection kits were developed by Neogen and Agdia, Inc., of Elkhart, Ind. Neogen and Agdia entered into an agreement in June which enabled the two companies to use their respective strengths to develop and market this new family of genetic detection diagnostic test kits. The two new test kits are the first results of the joint effort.
---
Products & Literature
GMO TESTING–Laboratory Proficiency Program Series has been announced by the Am. Oil Chemist Society (AOCS). The demand for standards in genetically-modified organism (GMO) testing has been established in the oilseed industry. The ability of laboratories to accurately identify the presence of genetically modified materials in food and feed is crucial to the industry. Starting November 20, 2000, laboratories can participate in the testing proficiency program. The first set of test samples will be certified mixtures of GMO and non-GMO derived soy flour. This new series will benefit feed manufacturers, ingredient suppliers, food manufacturers, analytical and referee laboratories, regulatory agencies, seed breeders, and suppliers, as well as many other related fields. For more information about the program, contact AOCS, 2211 W. Bradley Ave., Champaign, IL 61821 (phone 217-359-2344; fax 217-351-8091) —or circle 310.
MERCURY/HYDRIDE SYSTEM, the MHS-15, facilitates high-sensitivity determinations of mercury and metallic hydride-forming elements, including As, Se, Sb, Te, Bi, and Sn, using flame atomic absorption spectrometry. Using the accessory, the analyte is separated from the matrix, helping to eliminate interferences. It is said to be the preferred technique for trace determinations of mercury and hydride-forming elements, offering the best possible detection limits down to the nanogram range. This accessory is free standing and placed adjacent to the AA sample compartment. For more information, contact Perkin Elmer Instruments, 761 Main Ave., Norwalk, CT 06859-0010 (phone 800-762-4000 or 203-762-4000; fax 203-762-4228; www.perkinelmer.com) —or circle 311.
--- PAGE BREAK ---
MICROWAVE MOISTURE ANALYZER, the MMA30, may be used to measure moisture in a variety of samples. The key feature of the analyzer is said to be a newly developed patented applicator ensuring equal and thorough heating of the sample. In addition, the magnetic field sensor is said to allow high-moisture content to be measured four to six times faster than other systems. Other features of the unit include: 0.1 mg accuracy, a menu-driven display, storage of up to 30 user-designed programs, and a built-in printer. For more information, contact Sartorius, 131 Heartland Blvd., Edgewood, NY 11717 (phone 800-635-2906, ext. 272)—or circle 312. 
HIGH SENSITIVITY FTIR, the Advantage™ Series, features an optimized optical system with a 20,000:1 S/N peak to peak. Coupled with a patented computer controlled dynamic alignment system and intrascan correction from 5 to 10,000 Hz, the units are said to set a higher standard for optimized sensitivity. Two models offer a choice of 0.5 to 0.85 cm-1 maximum resolution. The unit provides comprehensive validation functions with an audit trail for GLP compliance. The included software is said to enable efficient analysis and data manipulation by all levels of users. For more information, contact Shimadzu Instruments, Inc., 7102 Riverwood Dr., Columbia, MD 21046-2502 (phone 800-477-1227; fax 410-381-1222; www.shimadzu.com) —or circle 313.
CARBON DIOXIDE MONITORS, GD-444 Series, may be used to measure carbon dioxide levels from a low ppm to 100% volume in air. The instrument uses non-dispersive infra-red. All models come equipped with a backlit LCD display, built-in air pump, push button controls, belt clip, recorder output, and a battery charger that is also the continuous AC power supply. Most units in the series have adjustable alarms and several advanced push button features. The optional datalogger can store up to 1,000 readings along with time and date. Other optional accessories include a hard carrying case, leather instrument case with carry straps, recorder cable, wallmounting bracket, and calibration kits and gases. For more information, contact CEA Instruments, Inc., 16 Chestnut St., Emerson, NJ 07630 (phone 201-967-5660; fax 201-967-8450)—or circle 314.
VOMITOXIN TEST KIT, the EZ-Quant™ DON 96, is a competitive ELISA for the quantitative analysis of vomitoxin in grain, malt, flour, and other grain products. The kit is a competitive enzyme-linked immunoassay. DON is extracted from a ground sample by shaking with water. The aqueous extract is then filtered and the extract is tested in the immunoassay. The sample extract is mixed with the enzyme-labeled DON and the mixture is transferred to antibody coated wells where the toxin from the extract and the enzyme-labeled toxin compete for a limited number of antibody binding sites. The test is said to provide accurate quantitative results and have a simple grain extraction. The kite includes wells, standards, all necessary reagents. For more information, contact Diagnostix, 383 Persumpscot, Portland, ME 04103 (phone 800-282-4075; www.diagnostix.ca/DON) —or circle 315.
TEMPERATURE CHART RECORDER may be used to measure and record air temperature. This recorder is ideal for refrigerators, freezers, storage areas, laboratories, and computer rooms. The units are designed to be placed directly into the area to be measured making them suitable for HVAC energy audits. The portable, lightweight, single-pen recorders are offered in 5 different temperature ranges from -20 to 120°F. The recorder is supplied with 60 replacement six-inch circular charts. The chart is visible while recording through a clear plastic cover. The recorder also features a large LCD current temperature display, a blinking light indicates the unit is on during operation, and a low battery indicator. Each recorder is powered by a 9-volt alkaline battery and furnished with a 115 V AC power adapter for optional line voltage operation. The polycarbonate case is configured to be freestanding with snap-on support legs or it can be mounted on the wall. The recording pen is replaceable. For more information, contact Telatemp Corp., 351 S. Raymond Ave., Fullerton, CA 92831-4624 (phone 714-879-2901; fax 714-870-8136; www.telatemp.com) —or circle 316.
--- PAGE BREAK ---
PATHOGEN DETECTION SYSTEM, the Detex, uses patented detection methods and a new proprietary growth medium to test for contaminants in meat, poultry, and other types of perishable food. It can simultaneously test for multiple pathogens, such as E.coli O157, Salmonella, Campylobacter, and Listeria. The company expects to have the first AOAC approved assay for Campylobacter by the end of the year. The unit is said to reduce confirmatory testing delays because it generates fewer false positives than other commonly used methods. For example, in comparative testing involving the detection of E.coli 0157, the system produced fewer false positives than a competitive lateral flow assay method.The use of proprietary mixtures of pure antibodies is said to enhance sensitivity and specificity, with lower cross reactivity than most commercial antibodies. For more information, contact Molecular Circuitry, Inc., 3400 Horizon Drive, King of Prussia, PA 19406 (phone 877-773-3839 or 610-313-9900; fax 610-313-9604; www.molc.net) –or circle 317.
VISCOMETER has been improved from the standard dial reading viscometer with the addition of a new multi-speed electronic drive. The ergonomically designed speed control knob is said to allow the user to easily select speeds. The electronic drive features a universal power supply for worldwide voltage compatibility. For more information, contact Brookfield Engineering (phone 800-628-8139; www.brookfieldengineering.com) —or circle 318.
DNA PURIFICATION SYSTEM, the Wizard® magnetic DNA purification system uses a patented paramagnetic particle technology. This technology is said to provide a 70% savings in time of over other methods of food DNA purification. The system purifies genomic DNA from a variety of foods including corn and soy seeds, processed foods such as cornmeal, corn starch, soy flour, soy milk, and food samples with low DNA content. The system is said to also provide a highly pure DNA suitable for detection of GMO in foods. For more information, contact Promega Corporation, 2800 Woods Hollow Road, Madison, WI 53711-5399 (phone 608-274-4330; fax 608-277-2601; www.promega.com) —or circle 319.
pH/ORP ELECTRODES are combination electrodes made from a one-piece epoxy boy that extends of the pH sensitive glass bulb to protect the bulb from accidental breakage. The electrode is said to provide a response time of 95% in less than one second form pH 0-14. Both pH and ORP models have a sealed, gel-filled Ag/AgCl reference and are rated to 100 psig and up to 100°C without the reference ever requiring refilling. Each electrode is individually tested and shipped ready for use. All electrodes are date coded and have a 1 year guaranteed shelf life. For more information, contact Sensorex (phone 714-895-4344; fax 714-894-4839; www.sensorex.com) —or circle 320.

by JAMES GIESE
Associate Editor