The accelerating globalization of the food supply, coupled with toughening government standards, is putting food production, distribution, and retail industries under a high-intensity spotlight. Momentum is building to find new ways to detect and identify foodborne pathogens and eliminate food-related illnesses. President Clinton has called for a national Food Safety Initiative, and the industry is responding.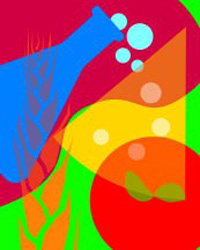 The Institute of Food Technologists is also responding, by presenting the first International Food Safety and Quality Conference and Expo, bringing the world's leading food experts from industry, academia, and government together to address the mounting challenges facing the food industry.
Food safety is always a very hot subject. There are a number of reasons for this: global production of food that was once grown in our own back yards, wherever that back yard might be; a greater emphasis on fresh or minimally processed foods over those that were shipped commercially sterile; daunting legal liability issues; and a change in the age and experience of those who prepare food for the increasing use of foods prepared outside the home. Consumers need assurance of the safety of fresh foods as well as trust in the scientific advances and methods employed to bring about greater food safety. Concern about the safety of foods has also triggered great need for cooperative harmonization of regulatory approaches and control of food safety among many nations.
The Technical Program Advisory Committee of IFT's Food Safety and Quality Conference has designed the conference and expo to focus on these issues. Food processors, quality assurance/quality control personnel, exporters and importers, and others should attend to gain more understanding of the safety and quality imperative that has become part of our lives. Registration information is available via the Internet at www.iftfoodsafety.com.
Here is the program. Plan to attend!