Today's food ingredient companies are exhibiting a variety of different strategies in promoting their products and services to their customers. These novel approaches, many of them born out of strategic alliances between ingredient companies, processors, packagers, marketing firms, universities, and other key players, could be seen at the 2001 IFT Annual Meeting and Food Expo in New Orleans.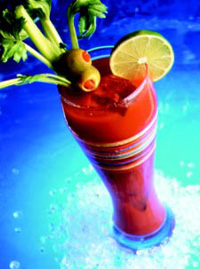 For example, at the show, one could find creative variations on the concept," One Stop Shopping." Such an approach provides the ingredient customer with a variety of resources from one source. Most notably, a vitamin manufacturer, a flavor supplier, and a leader in aseptic processing and packaging came together to bring a total product development and marketing solution in the area of fortified beverages. Another alliance between a supplier of customized nutrient systems and a vitamin manufacturer is designed to provide customers with a variety of benefits as well as maximize sales in the premix market.
Increasingly, companies are taking an approach where they are isolating components found in fruits, vegetables, and dairy for their nutraceutical or functional value. A variety of innovative ingredients emerging from these sources were promoted at this year's Annual Meeting and Food Expo.
The development and use of different technologies, especially the Internet, are also playing a key part in these strategies
Other approaches spotlighted include the promoting of recent GRAS approvals; the development of consumer-branded ingredient programs; the launching of a joint marketing company; the promoting of award-winning technologies; the introduction of new ingredients such as hydrocolloids and flavors; the showcasing of ingredients in a wide range of applications, many of them novel or unique; the forming of a variety of exclusive license agreements; the unveiling of new health studies; and a variety of other creative ventures and alliances.
Let's now look at some of these strategies in more detail. Keep in mind, as you read them, how they might differ from approaches used in the past.
Triple alliance provides resources from one source. A strategic alliance formed between three companies—Roche Vitamins, Inc., a manufacturer of vitamins and fortification ingredients; Givaudan, a supplier of flavors; and Tetra Pak, a developer of aseptic processing and packaging systems—is said to bring a total product development and marketing solution to manufacturers of fortified applications.
By bringing together the broad resources and innovative capabilities of these three leaders in their respective fields, this "triple alliance approach," termed appropriately One Solution, allows food and beverage manufacturers to have all the resources they need from one source to meet the expanding demands of the health-minded consumer marketplace. Benefits gained from such an alliance might include valuable market research and consumer insights, focused strategies, fortification expertise, new or improved flavors, product freshness, innovative packaging, and improved processing.
--- PAGE BREAK ---
The creative concept, unveiled at the IFT Annual Meeting and Food Expo, can consequently open up new product opportunities while saving manufacturers development time and cost.
Made possible through the combined resources of One Solution, six beverage prototypes have been created to illustrate potential application possibilities. These products, which are said to appeal to a diverse assortment of consumer demographic groups, ranging from children as young as four years to adults over 50, are the result of data gained directly from consumers through an independent research study sponsored by Roche and conducted by HealthFocus, Inc.
Highlighted prototypes include Embrace, an orange juice drink fortified with vitamins A, C, and E; Rejuice, a light fruit punch enriched with vitamins and nutrients (vitamins E, C, B-6, and B-12, selenium, and zinc) for health and energy; Zappuccino, an iced cappucino fortified with vitamins B, C, and E and taurine for energy and alertness; Indulge, a reduced-fat chocolate milk fortified with omega-3 long-chain polyunsaturated fatty acids for cardiovascular health; SqueezFreeze, a smooth orange cream beverage designed to provide pre-teens with vitamins and minerals for wellness; and Moo-Mania, a calcium-rich chocolate drink fortified with 13 essential nutrients for children.
In developing these prototypes, which were available for sampling at the Food Expo, areas such as nutritional formulation, recipe and taste profile development, packaging and processing solutions, and early focus group testing were taken into careful consideration. The aseptic technology that Tetra Pak provided, for example, allowed products to have a longer shelf life without requiring additives or preservatives, and can be stored and marketed ambient.
Roche Vitamins also displayed several new-generation nutritional fortification solutions which may play an important role in developing future products using the One Solution approach. These include the following ingredients:
Dry Vitamin E 15% CC, an antioxidant designed specifically for clear beverages such as water and flavored seltzers, maintains the beverages's visual appeal, reportedly eliminating any concern over unsightly oily surfacing ringing or bottom sedimentation in containers.
Cold-soluble Beta-Carotene 10% CWS/S may be used to enhance the visual appeal of beverages such as fruit drinks by adding coloration, while providing the nutritional benefits of vitamin A and antioxidants.
Nutrient Blends provide a single, convenient, time-saving system for formulating fortified applications. They combine various vitamins, minerals, and specialty ingredients into precisely pre-mixed liquid and powder forms, and can be packaged to the specifications of food and beverage developers.
Further information about the alliance can be obtained from Roche Vitamins, Inc., 45 Waterview Blvd., Parsippany, NJ 07054-1298 (phone 800-526-0189; fax 973-257-8675; e-mail [email protected]).
--- PAGE BREAK ---
Alliance formed to boost nutrition premix business. A strategic alliance involving the sales and marketing of human nutrition premix products in the United States, Canada, and Mexico was formed between Fortitech Inc., a supplier of customized nutrient systems for the food, beverage, and pharmaceutical industries, and BASF Corp.'s Human Nutrition Group, a manufacturer of vitamins, nutraceuticals, and carotenoids.
Under the agreement, BASF will seek to transfer its North American nutrition premix customers to Fortitech while working with the company to maximize sales in that market. Ingredients from BASF will be utilized in Fortitech's custom-blended nutrient premixes.
The new relationship, expected to boost business of the two companies, is said to combine BASF's strengths in research and development, marketing, and quality with Fortitech's competencies in nutrient systems, operating flexibility, and customer service. Consequently, customers are provided a variety of benefits, including a guaranteed and consistent supply of high-demand nutrients; a commitment to research that makes possible new products and applications; and significant savings with these nutrient systems, strengthened by cost-effective supply capacities.
At the IFT Food Expo, where the strategic alliance was announced, products were promoted as Fortitech's BASF-enhanced custom nutrient systems. Product lines will be marketed using Fortitech's product development expertise, now enhanced by BASF's $600 million commitment to nutrient manufacturing and research and development.
Custom-designed premixes may be used in baby formulas, beverages, energy bars, and a wide range of other fortified foods. Premixes save on labor, equipment, inventory, and quality control costs. As a result of the alliance, these benefits should be amplified.
A variety of fortified applications using custom formulated blends of vitamins, minerals, amino acids, nucleotides, nutraceuticals, and other specialty ingredients were highlighted by Fortitech at the IFT Food Expo. Expertise in taste masking, ingredient interaction, and dosing maximize the effectiveness of ingredient applications, allowing for the creation of potent, shelf-stable nutrient blends without compromising taste, texture, or color of the finished product.
The following are some examples of the highlighted products: fruit-flavored smoothie beverages, designed as a breakfast replacement and formulated with 12 vitamins and minerals, including folic acid; a carbonated energy drink containing a dose of caffeine for an energy boost and B-vitamins to increase concentration and endurance; a fortified naturally flavored carbohydrate electrolyte drink which serves as a "hangover" remedy; peanut butter cookies, fortified with calcium and sweetened with fruit juice; a natural nutrition bar, available in an apple cinnamon flavor, which offers omega-3 and soy protein, as well as other nutrients; and gumballs, available in peppermint, cinnamon, and tutti-fruitti flavors which provide 50% RDA for a number of vitamins, including B, E, and folic acid.
Also, an online bionutritional database called FortiSource™ was presented which allows instant search for nutrients by name, health concern, or body system, and review of benefit claims, precautions, and interactions.
For more information about the alliance, applications, and database, write to Fortitech, Inc., Riverside Technology Park, 2105 Technology Dr., Schenectady, NY 12308 (phone 518-372-5155; fax 518-372-5599).
--- PAGE BREAK ---
Recent GRAS approvals create new opportunities. When an ingredient earns GRAS (Generally Recognized as Safe) approval, it can open up a variety of opportunities for use in foods and beverages. Several ingredients recently received GRAS status—a development promoted by companies during the IFT Food Expo.
Let's look at some examples.
• Lutein. Lutein, an antioxidant carotenoid, is now GRAS by self-affirmation, through a cooperative effort between Kemin Foods L.C. (600 E. Court Ave., Suite A, Des Moines, IA 50309-2021, phone 515-248-4000; fax 515-248-4051) and Roche Vitamins, Inc. Studies have shown that diets rich in lutein and zeaxanthin are associated with reducing the risk of age-related eye disease such as macular degeneration and cataracts.
Crystalline lutein, marketed under the name FloraGlo® by Kemin, is a purified extract from petals of Tagetes erecta (Marigold) that contains the carotenoids lutein and zeaxanthin. Also, Kemin is exclusively providing Roche Vitamins with raw material, patented under the name FloraGlo Lutein. The material is then further processed using Roche beadlet technology which produces a highly stable form of lutein.
Having received GRAS approval, lutein may now be used as an ingredient in such products as ready-to-eat cereals, granola or energy bars, energy or meal replacement drinks, fruit juices and fruit drinks, and soy milk at the levels approved by an independent expert panel (reportedly 1 mg per serving). Fortified with lutein, these applications—as well as future formulations—may help in maintaining eye health. Furthermore, lutein does not affect the taste profile of these products or other applications.
• Grape seed extract. Rich in naturally occurring antioxidant compounds, grape seed extract called ActiVin® recently earned GRAS approval from the Flavor and Extract Manufacturers Association. The product, available in dietary supplement form, can now be used as an ingredient in the formulating of healthy foods and beverages.
The extract is said to provide more antioxidant power than vitamins C, E, or beta-carotene. At the IFT Food Expo, its use was highlighted in energy bars and juice by Dry Creek Nutrition, Inc., P.O. Box 3027, Modesta, CA 95353 (phone 209-341-5696; fax 209-341-4541). The company acquired the product from Interhealth Nutraceuticals, Inc., in April 2001.
According to DCNI, more than 90 scientific publications, abstracts, and presentations have reported its health benefits, making it the most researched grape seed extract brand in the market. To maintain this level of integrity, the company spends more than $5 million annually to fund research at scientific laboratories and universities, focusing on areas related to antioxidant activity, cardiovascular and gastric health, and anti-inflammatory properties.
• Sodium acid sulfate. Designated GRAS on June 5, 1998, sodium acid sulfate was introduced for use in beverages and food processing by Jones-Hamilton Co., 30354 Tracy Rd., Walbridge, Ohio 43465-9792 (phone 419-666-9838; fax 419-666-1817). The new acidulant is approved as a pH control agent, leavening agent, and a processing aid.
The dry granular acidulant is said to be similar in strength to phosphoric acid and is readily soluble. It provides a clean, smooth tartness with no aftertaste. Furthermore, it has a higher sour intensity than other acids, indicating that less product is needed for the same sour taste. The acidulant reacts with biocarbonates to give desired leavening properties.
--- PAGE BREAK ---
Consumer-branded soy ingredient program makes debut. A consumer-branded soy ingredient program, Solae™, was unveiled by Protein Technologies International (PTI), a DuPont business, P.O. Box 88940, St. Louis, MO 63188 (phone 314-982-1938; fax 314-982-2461) at the IFT Annual Meeting. Combining PTI's line of soy protein ingredients with logo licensing and promotional support, the program is said to offer food marketers the opportunity to align their existing brands with the promise of great taste and health benefits.
The Solae name, which was tested in focus groups conducted in the United States, South America, Europe, and Asia, is perceived to evoke the perception of a healthy brand, one associated with sun, light, well-being, and energy. The program allows food manufacturers to leverage the research behind the brand to build consumer confidence and trust in their own brand, as well as take advantage of the marketing investment PTI will be making to increase awareness and recognition of products carrying the brand.
The first food product to carry the Solae brand on its package will be 8th Continent, a new soymilk available in 30 markets starting in July. PTI also expects several other food manufacturers to launch additional products this fall. The protein ingredients are suitable for use in a variety of products, including meat, dairy, baked goods, cereals, healthy beverages, and snack foods.
The brand is said to be targeted primarily to women shoppers who want to make healthy eating a natural part of their families' lifestyles. Ongoing research studies have shown that foods containing soy protein may have the potential to help with health-related problems, including heart disease, bone health, cancer, and menopause symptoms.
Only food products that meet specific nutrition and taste criteria will have the opportunity to partner with PTI and use the brand on their packaging. In return, PTI will provide promotional support for products carrying the logo. This includes a "grassroots" marketing program, aimed at consumers, dietitians, and nutritionists in key markets. The brand will be promoted through advertising, public relations, promotions, sampling, and Internet marketing. A Web site, www.solae.com, will also be launched, as well as consumer toll-free line at 877-765-2348.
Theme reflects innovation and improved customer service. Under the theme of "nourishing potential," a variety of new ingredient innovations were introduced by Cargill, 15407 McGinty Rd. W., Wayzata, MN 55391 (phone 952-742-5928; fax 952-742-2185). According to a representative, "the phrase has several levels of meaning. At its most philosophical, it refers to Cargill's corporate vision of raising living standards and achievement potential of people around the world through efficient distribution of affordable food. At a more nuts-and-bolts level, we seek to work closely with our customers—food companies, for example—to help them achieve their fullest potential in business."
The company's food and nutrition-oriented businesses—soy protein products, nutraceuticals, specialty food ingredients, emulsifiers and texturizers, and Wilbur/Gerkens chocolate and cocoa—focus on innovation in food product development and are working closely together to provide novel solutions to the food industry.
Highlighted innovations at the Food Expo included prototype soy protein products, including a high-protein nutrition bar, two low-fat cereal mixes, a berry-flavored smoothie, a tea-based beverage, a soy-protein bread, and sugar cookies, and a new soy product, Advanta Soy™, targeted at women searching for relief from menopausal symptoms (soy products); tapioca starch as the newest addition to a family of specialty food starches; the opening of new Food Application Center in Cedar Rapids, Iowa, which helps food developers learn more about the use of starches, sweeteners, and emulsifiers in food formulations (emulsifiers and texturizers); and starch-based trehalose which is half as sweet as sucrose (specialty food ingredients).
Also introduced at the Food Expo is the RheoGel™ family of corn starches engineered for the dressing and sauce industry. The product stabilizes the water phase in dressings and sauces, enhancing the coalescence of added oils. Additionally, they enhance processing and shelf stability while providing the texture and thickness desired in dressings and sauces.
--- PAGE BREAK ---
License agreement makes possible wet condiments in dry form. An exclusive license agreement has been formed between ACH Food and Nutrition, a division of ACH Food Companies, and French's Ingredients, a division of Reckitt Benckiser Inc. Under the agreement, ACH will produce dry versions of French's®, Frank's®, RedHot®, and Cattlemen's® wet products and market them on an exclusive basis to processed food manufacturers in the U.S., Canada, and Mexico.
Both companies are expected to benefit from the agreement: ACH, by the brand recognition associated with the well-known products, and French's Ingredients, by increased identity in the market and increased sales of wet condiments. The agreement also provides benefits to ACH's customers, as it gives them access to a broadened product line of recognizable brands and flavors in a dry form.
In 1995, AC Humko was primarily an oil products company. However, after 13 acquisitions and more than 5,000 products available in its portfolio, the company evolved into a broad-based food and ingredients supplier. In September 2000, to reflect these changes, the company was renamed ACH Food Companies, Inc., and it defined its core business units by creating five divisions: (1) ACH Food and Nutrition, (2) Humko Oil Products, (3) ACH Rice Specialties, (4) ACH Retail Products, and (5) ACH Food Service.
For more information, write to ACH Food Companies, Inc., 7171 Goodlett Farms Parkway, Cordova, TN 38018-4909 (phone 800-691-1106; fax 901-381-2968).
Isolating healthy components of plant-based products. Fruits, vegetables, and other plant-based products have traditionally been promoted for their health value. But increasingly companies, especially processors and growers, are trying to isolate certain components for their nutraceutical properties. For example, lutein can be found in spinach and kale, beta-carotene in carrots, lycopene in tomatoes, and so on. Furthermore, novel ingredients, such as dietary fiber products, can be produced from these types of foods.
Let's look at how some of these developments are becoming important tools for the food manufacturer.
A carrot-derived dietary fiber product reportedly offering advantages over conventional fiber ingredients was highlighted at the IFT Food Expo by a leading grower and processor of California carrots, Wm. Bolthouse Farms, Inc., 7200 E. Brundage Lane, Bakersfield, CA 93307 (phone 661-366-7205; fax 661-366-2834).
A near-white, free-flowing fiber power extracted from fresh carrots, Carrot Fiber 602 is capable of absorbing more than 10 times its weight in water while imparting an excellent mouthfeel and smooth texture. At low usage levels, the ingredient can effectively increase baking yields by incorporating more water in the finished product. High water absorption is achieved at low soluble fiber levels.
High in dietary fiber, with a fiber content that is typically 90% of total solids, the ingredient is an excellent source of dietary fiber. Furthermore, it is nutritious and available all year long from a proprietary source of fresh carrots. The powder is purified, dehydrated, milled, and screened to assure uniformity.
Suggested product applications include semi-moist baked goods, frozen and par-baked products, high-fiber cookies, low calorie and enhanced fiber breads and rolls, high-fiber drink bases, nutritional bars and drinks, high-fiber breakfast cereals, sauces, process meat and poultry products, and pet foods.
--- PAGE BREAK ---
Van Drunen Farms, a supplier of freeze-dried herbs, fruits, and vegetables, recently created a division for the development of ingredients for the food and nutraceutical industries. Called FutureCeuticals, the division provides a wide spectrum of fruit, vegetable, bean, and grain ingredients rich in antioxidants and other phytochemicals. Offering a complete line of probiotics, nutritional supplements, antioxidants, and isoflavones, the division focuses on items with scientifically proven benefits and market demand. Methods of raw material selection, concentrating, and drying assure that the products have the maximum level of nutrients and are of the highest quality.
Several products were highlighted at the IFT Food Expo. For example, a fermented soybean powder, Soylac, is said to provide natural antioxidants in a readily bioavailable form. According to the manufacturer, most forms of soy isoflavones result in a 40–50% reduction in actual activity when metabolized by the body. However, this ingredient delivers more of these nutrients for better nutritional value, and may be used in nutrition bars and beverages, supplements, cereals, baked goods, and dairy foods.
Nutrim, a soluble hydrocolloid made from oats, contains 10% beta-glucan soluble fiber and can be used to replace some or all of the fat in meal replacement and nutrition bars, beverages, non-dairy creamers, beverages, and baked goods.
A line of cranberry products are available in four fours—Hi Actives Cranberry Powder, Freeze-Dried Cranberry Powder, Drum-Dried Cranberry Products, and Infused/Low Moisture Cranberries. New research indicates that components of cranberries, such as anthocyanins, proantho-cyanins, organic acids, vitamins, and minerals may help combat H. pylori, high blood pressure, and bacterial adhesion associated with periodontal gum disease. Cranberries are standardized and tested for these components, assuring food and nutraceutical manufacturers of their quality.
For more information about this division, write to Van Drunen Farms, P.O. Box 9, Momence, IL 60954 (phone 815-472-3100; fax 815-472-3850).
Isolating healthy components of dairy products. Although having received less attention than products from fruits and vegetables, dairy products and their derivatives have a very real potential to provide a major impact on the nutraceutical foods of the future, according to the Dairy Council of California.
Probiotics, milk lipids, milk proteins and peptides, and some other components reportedly have physiological functionality. These include oligosaccharides, sphingolipids, conjugated linoleic acid, butyric acid, whey protein concentrates, immuno-globulins, alpha-lactalbumin, lactoferrin, lysozyme, lactoperoxidase, and number of milk protein derived peptides.
In-vitro studies and animal investigations have suggested that milk components may be involved in a large number of biological functions in the body. These include antimicrobial action and wound healing, antiviral activity, passive immunity and disease protection, probiotic action in the gut and control of gut microflora, inactivation of selected microbial toxins, anticancer activity, anti-hypertension action, and others. Limited human clinical trials support some of these claimed benefits, but much more work needs to be done.
The nutraceutical benefits and performance characteristics of dry dairy ingredients, such as nonfat dry milk, dry whey, whey protein concentrates, and whey protein isolates were highlighted by Dairy Management, Inc., 10255 W. Higgins Rd., Suite 900, Rosemont, IL 60018-5616 (phone 847-803-2000; fax 847-803-077). Newly developed nutraceutical applications were available for sampling. Also, extensive technical support services are offered through a Web site, technical support hotline, dairy programs, and other sources.
--- PAGE BREAK ---
Joint marketing company launched. Corn ProductsMCP Sweeteners LLC (CPMCP), a supplier of high fructose corn syrup, dextrose, corn syrup solids, liquid sweeteners, liquid sucrose blends, and starches to the food and beverage industry, is a joint marketing company recently created by two parent manufacturers—Corn Products International, Inc., and Minnesota Corn Processors LLC.
The new company is said to highlight three key customer benefits: superior customer service and support, an extensive distribution network, and one of the most complete liquid and dry sweetener product lines in the industry.
Corn Products International, Inc. and Minnesota Corn Processors LLC will both continue to operate their own plants. Corn Products has three U.S. plants located in Argo, Ill., Stockton, Calif., and Winston-Salem, N.C. In addition, three Corn Products-owned Canadian facilities are expected to supply some of the sweetener output to the joint venture to help serve the north and northeast regions of the U.S. MCP has two U.S. plants located in Marshall, Minn. and Columbus, Neb. Both parent organizations have contributed personnel and assets to the new company.
Corn Products and MCP will be responsible for manufacturing, corn buying, co-product manufacturing, and industrial product sales. The joint marketing company will handle sales, marketing, logistics, and customer service functions.
For more information, write to Corn-ProductsMCP Sweeteners LLC, 545 Plainfield Rd., Suite E, Willowbrook, IL 60521 (phone 877-972-7627).
Aroma technology and new business initiative provide improved services. Earlier, this article mentioned that Givaudan, a leading flavor and fragrance company, was part of a strategic alliance with Roche Vitamins, Inc., and TetraPak to bring to food and beverage manufacturers all the resources they need from one source. In addition to this novel approach, Givaudan is engaged in other ways that will help promotes their flavors and fragrances and provide their customers with high-quality service.
The company recently launched an online business initiative called GivaudanAccess which focused on servicing small to mid-size companies in all aspects of product development. An extension of Givaudan's core flavor and fragrance business, it will operate as a self-contained unit dedicated to the small and mid-tier companies. It will feature a comprehensive catalog of more than 2,000 standardized flavors and fragrances which have been extensively tested in actual product applications. The Web-based system was developed in response to customers' desires for breadth of offerings, service, and competitive pricing.
After registering online at www.givaudanaccess.com, the user can search the catalog via the SensorySearch™ search engine. It allows the user to specify the desired flavor or fragrance descriptor, product segment and subsegment, and price level, then presents the user with a complete product description, as well as information on regulatory requirements, material safety data sheets, and other pertinent information. Although the products available are standardized, the company also provides for some customer modifications on request. The user can order a sample online, and the company promises to deliver the sample within 24 hours.
Givaudan's aroma technology recently won an award, "Technological Breakthrough of the Year," at the 29th Annual Fragrance Foundation Awards. The winning development, Virtual Aroma Synthesizer (VAS), is a computer-based system that allows the creation of flavors and fragrances in real time according to exact customer specifications. The system provides realtime aroma evaluation of ingredient blends by combining precision instrumentation with human sensory evaluation. It produces vapors from up to 20 ingredients, which are then mixed together and delivered to the user via aroma.
VAS can precisely measure the flow rate of each ingredient mixed and can therefore calculate the molar fraction in the vapor phase. The flavor chemist can create, evaluate, and make desired changes instantaneously, allowing more time for the creative process.
For more information about these developments, write to Givaudan, 45 Waterview Blvd., Parsippany, NJ 07054 (phone 973-541-7400; fax 973-541-7450).
--- PAGE BREAK ---
Adopting a culinary-food science approach. In promoting their ingredients, more and more companies are taking an approach that combines culinary expertise with food science knowledge and cutting-edge technology. The result is prepared foods made with ingredients that offer a number of advantages, including flavors from around the world that offer novel tastes and textures, ingredients that present short-cuts to achieving the quality found in high-quality restaurants, ingredients that mimic an assortment of grilling techniques, and the use of savory ingredients in non-traditional applications such as beverages.
Here are a few examples.
• Kerry Ingredients. In the U.S., Kerry Ingredients, 100 E. Grand Ave., Beloit, WI 53511 (phone 608-363-1200) has reorganized its business into a decentralized, technology-based organization consisting of four highly specialized units that can be more responsive to customers and more adaptable in a changing market-place.
Because of this tighter focus, the units (coatings, seasonings, specialty ingredients, and sweet ingredients) are said to provide customers with greater expertise, more streamlined decision-making, more focus on individual needs, better execution on projects, and continued innovative technology.
The following new product ideas and key technologies developed and offered by the units were showcased:
Kerry Coatings—a supplier of batter and breader systems to processors of meat, poultry, seafood, and appetizers—highlighted products created with its patent-pending FlavorCore™ sauce-filling technology, the next generation of cold form extrusion technology. With live demonstrations on its two-head pilot plant extruder, the company showed how the technology was used to create sauce-filled appetizers at significantly higher through puts with a wider range of shapes and in a more cost-effective manner than other form-and-fill technologies. Products shown included apple cinnamon breakfast bite with Bavarian cream filling and mini beef taco with Cheddar cheese filling.
Kerry Seasonings—a supplier of seasonings, liquid sauces, and dry sauces for snack, prepared food, and meat and poultry applications—demonstrated several technologies, enhanced by the purchase of Creative Seasonings & Spices, Racine, Wis., and Alferi Sauces and Seasonings, Little Chute, Wis. Products shown included Tandoori Wings featuring marinades & rubs and ready-to-use sauces; Grilled Cheese Dipping Sauce; Chorizo y Queso Empanada made with meat seasonings; and Xtreme Seasonings on Solnuts providing three profiles—BBQ Orange, Asian Spring Onion, and Ginger-Lime Curry.
Kerry Specialty Ingredients—a supplier of functional ingredients and flavoring systems for use in the manufacture of retail, foodservice, and industrial food products–demonstrated Prime Cut Meat Analogues™, a soy product with a texture similar to whole muscle meats, and Chees-Treme spray-dried cheese powders. Products shown included Good-for-You Chicken-Free Soup made with the soy product and Italian Three-Cheese Sauce Over Zucchini featuring the cheese powders.
Kerry Sweet Ingredients—a supplier of customized sweet ingredients for use in the manufacture of ice cream, confections, cereal, snack foods, nutritional products, and baked goods—highlighted Peanut Butter Pizzazz Krispy Crocs® made with specialty agglomerates for cereals or snacks; Coffee and Irish Cream Shell Coating on Ice Cream featuring low-melt shell coatings; Cookies and Cream Shell Coating on Ice Cream with low-melt shell coatings; and Banana Cream Pie Cookie made with flavored chunks.
Kerry Mexico and Central America also demonstrated several of the technologies from their region.
--- PAGE BREAK ---
• Kraft Food Ingredients. A variety of new products and application ideas that offer technological solutions to culinary challenges in product development were highlighted by Kraft Food Ingredients, 8000 Horizon Center Blvd., Memphis, TN 38111 (phone 901-381-6500; fax 901-381-6524).
A new generation of grill flavors were developed to authentically reflect distinctive, regional grilling techniques. The formulations include Backyard BBQ Grill Flavor (a well-rounded, savory grill flavor with dark roast accents), Chargrill Flavor (a smoky, charcoal profile, similar to grilling over charcoal briquettes), Lemon Grill Flavor (grill flavor with fresh citrus profile), and International Grill Flavor (distinctive, clean, and hearty flavor).
The flavors may be easily adapted to a variety of ethnic cuisines. Although they are designed for use in a variety of applications including meat, poultry, and sea-food products, they also provide flavor enhancement in gravies, sauces, soups, and other savory applications.
These savory formulations are additions to the Flavors of Cooking™ line, which was developed to provide multifunctional, authentic flavors that duplicated popular cooking techniques such as grilling, roasting, sauteing, and frying. Adding the flavors directly to the product achieves significant savings in time, labor, and raw material costs to processors. Assuming a major role in the design of the expanded line was Chef Lucien Vendome, Kraft's executive chef.
Other products highlighted included Enhanced Soft Cream Cheez Blend, a soft cheese product that offers a richer, creamier taste and improved freeze-thaw stability, making it suitable for use in nontraditional applications such as appetizers, casseroles, sauces, and soups; Exceed® Plus Cracker Barrel® Profile, a sharp cheddar flavor that delivers an immediate cheese flavor impact, aroma, and lasting flavor; Premium Cured Pasteurized Process Cheddar Cheese, a cheese ingredient de that allows processors to intensify a sharp, aged cheddar profile while maintaining a consistent flavor profile with uniform melt and texture; and Oreo® cookies, available as an ingredient in four easy-to use forms, including chocolate basecake crumbs, pie crusts, 3-inch wafers, and crumbled cookie pieces.
Among the highlighted dishes using these ingredients included restaurant-style chargrill chicken breast with seasoned bread dusting; Mexican cheesy pasta "bake" with chilies and black bean, Cracker Barrel® down home cheese soup with chives, and Oreo® cookies and cream cheese cake truffles.
• T. Hasegawa USA, Inc. A new line of flavors combining culinary arts with flavor chemistry was introduced by T. Hasegawa USA, Inc., 14017 E. 183rd St., Cerritos, CA 90703 (phone 714-522-1900; fax 714-522-1900). Called ChefArome®, the flavors are said to reflect the advancements made in flavor development through the collaborative efforts of the company's flavor chemists and its Chicago Culinary Center. Chef John Matchuk refers to the flavors as "culinary identical," delivering browned, sauteed, or caramelized notes. The line of flavors include Mirepoix, Soffito, Sauteed Wine Butter, Sauteed Onion Butter, Roasted Onion, and Sauce American.
• Griffith Laboratories/Innova. Latin American cuisines were highlighted by Griffith Laboratories USA, 1 Griffith Center, Alsip, IL 60803 (phone 708-239-2402; fax 708-389-4055). Dishes included Bravo Brazilian Shrimp, flavored with brown sugar, orange oil, lemon juice powder, and black/white pepper, and ground chile; Arriba Argentinean Shrimp, flavored with olive oil flavor, bell pepper, grill flavor, and lemon juice powder; and Tango Tinglers Snack Mix, made with a highly seasoned blend of chilies, lime, and molasses.
Beef flavors—called Robust Elite—have been developed by Innova Corp., a Griffith Laboratories Co., 2021 Swift Dr., Oak Brook, IL 60523-1503 (phone 630-928-4814; fax 630-928-4820). The beef flavors are used in a line of quesadilla-style tortillas with a filling made from ground chicken thigh meat. Three profiles were shown: southwest tequila lime, beef gravy, and chili. All were flavored with a seasoning based on the beef flavors. A second application was a Bloody Mary Mix with a beef flavor added.
--- PAGE BREAK ---
• Danisco Cultor USA, Inc. Several applications demonstrated how recipes, especially those associated with restaurant dining, can be transformed into prepared foods. The dishes are made with a broad range of ingredients available from Danisco Cultor USA, Inc., P.O. Box 26, New Century, KS 66031 (phone 913-764-8100; fax 913-764-5407). Highlighted menu items include Crayfish Etouffe, Creme Brulee in Belgian Chocolate Cups with a Raspberry Drizzle, Pesto & Sun Dried Tomato Torte with cream cheese, and Citrus-Flavored Iced Tea.
• Red Arrow Products Co. LLC. Culinary dishes using smoke flavors were highlighted by Red Arrow Products Co. LLC, 633 S. 20th St., Manitowoc, WI 54220 (phone 920-683-5500; fax 920-683-5524).
Mushroom Pot Stickers, won ton wraps filled with mushrooms, features CharOil Mesquite—an oil-based product that provides a mesquite smoke flavor.
Raspberry Chicken, chicken breast marinated in CharSol 8092 (an aqueous flavor that provides a full-bodied traditional smoke profile) and raspberry vinegar, was served on a cracker with raspberry cream cheese.
Chicken Wings, baked chicken wings with a fried flavor, mouthfeel, and appearance, is made with Toastin' 9090™, a dry flavor that enhances flavor and texture, and Grillin' 7073™, an oil-based, chargrilled meat flavor.
Pork marinated in Grillin CN (an oil-based smoky grill flavor) is stir-fried with spinach, mandarin oranges, and caramelized onions and served atop a moo shu pancake. The dish was accompanied by jasmine rice steamed in a ginger chicken broth with Roastin' 1013 (an oil-based product that provides a savory roasted poultry flavor), chicken breast, shitake mushrooms, and carrots.
Creating healthy products from traditional crops. A new soy protein ingredient combining isolated soy protein (88%), fiber source, Fibersol™ (10%), and lecithin (2%) was unveiled at the IFT Food Expo by ADM Protein Specialties, P.O. Box 1470, Decatur, IL 62525 (phone 800-637-5850 or 217-451-7409). Called PFL, it is easily dispersible, stays in solution, delivers a clean flavor, is a soluble fiber source, and provides a soy heart-healthy claim. In meal-replacement and sports nutrition drinks, the ingredient has excellent flow characteristics and low dusting properties, and blends easily with other ingredients.
ADM Nutraceuticals, 4666 Faries Pkwy., Decatur, IL 62526 (phone 800-510-2178) has developed CardioAid-L, a heart healthy product which uses an exclusive lecithin technology to make it water dispersible and biologically active, so it can be incorporated into such food applications as beverages, yogurts, bars, and other low-fat foods. The ingredient has the added advantages of soy protein and isoflavones.
ADM signed an exclusive licensing agreement for flax lignan technology that may have potential to reduce the risk of several diseases, including hypercholesterolemic atheriosclerosis, lupus nephritis, diabetes mellitus, and hypertension. The license gives ADM an exclusive, worldwide right to produce and sell a flax lignan complex or purified flax lignan for use as an active ingredient in functional foods, nutraceuticals, pharmaceuticals, and other areas. The company's agreement is with The Flax Consortium, a research collaboration between Agriculture and Agri-Food Canada, the Saskatoom Research Center, the University of Saskatchewan Technologies, Inc., and the University of Western Ontario and the London Health Sciences Center.
Alliance formed to increase consumer acceptance of soy. An alliance between Soyatech, Inc., a publishing and marketing research firm specializing in soyfoods, and consulting firm Arthur D. Little, has been formed to provide the soyfoods industry with strategic and technical solutions to increase consumer acceptance of soy products.
The first initiative of the alliance will be a multi-client, flavor benchmarking study of the U.S. soymilk industry. Experts will compare the leading brands of soymilk, as well as analyze dairy milk, to provide a reference point for companies that may wish to position soymilk as an alternative to dairy milk.
Future studies are planned for soy burgers, tofu, and soy proteins in the U.S., Europe, and Asia.
More information about this alliance can be obtained from Soyatech, Inc., P.O. Box 84, Bar Harbor, ME 04609 (phone 207-288-4969; fax 207-288-5264) or Arthur D. Little, Inc., 25 Acorn Park, Cambridge, MA 02140 (phone 617-498-5000; fax 617-498-7200).
--- PAGE BREAK ---
New ingredients group formed. Several ingredient companies have combined their resources to form the Geneva Ingredients Group, 413 Moravian Valley Rd., Waunakee, WI 53597 (phone 608-850-6594; fax 608-850-6736).
These companies (and the resources they provide) include FlavTek, Inc., Los Angeles, Calif. (sweet and fruit flavors expertise in liquid compounding and emulsion technology), Geneva Flavors Inc., Waunakee, Wis. (savory flavor creation utilizing reaction flavor technology), Gilette Food Flavorings LLC, Union, N.J. (savory flavor ingredients and custom savory blending capabilities), and Gilette Food Ingredients, Union, N.J. (natural fruit and berry distillates, essences, extracts, and concentrates that provide natural taste sensations).
The combined resources of these companies are said to provide food, beverage, and foodservice manufacturers with integrated products, core technologies, strategically located manufacturing facilities, and integrated service.
According to the President and Chief Operating Officer of the new group, "The Geneva Ingredients Group is committed to the continual development and acquisition of complementary technologies, product lines, and business groups. Our mission is to provide a globally competitive technology base with regional technical support and manufacturing capabilities focused on the North American market."
Developing ingredients for space. A national effort to develop foods and food processing technologies that enhance space missions and advance commercial food products through cooperative efforts with NASA scientists and technologists, commercial companies, and academic researchers is being led by the NASA Food Technology Commercial Space Center, located at Iowa State University, Ames.
The center is interested in developing food products and processes for long-term space exploration and habitation and is seeking commercial and academic research partners for products and processes that will be used both in space and on earth.
To maintain the health of astronauts, foods must be nutritious, palatable, and flavorful. Product research and development are needed in such areas as new food recipes for site-grown crops, probiotics, nutraceuticals, microencapsulated food flavors, new meal menus and recipes, and potential products such as meal replacement bars that provide one-third of daily calories and nutritional requirements.
Other areas include the use of enzymes in space food systems, solvent-free extraction of oil from soybeans and peanuts, and the production of cultured food products.
Joint venture produces flavor extract company. David Michael & Co., Inc., 10801 Decatur Rd., Philadelphia, PA 19154-3298 (phone 217-632-3100; fax 215-637-3920) has signed a joint venture agreement with Aromatics S.A.S., a French company active in sourcing, curing, and marketing value-added raw materials, with a strong history in vanilla beans.
Formed from this joint venture is a new company called Extracts DMA S.A.S., which will be headquartered in France. The company will be producing various flavor extracts, including vanilla oleoresin for fragrance, flavor, food, and beverage industries. The joint venture partners will be responsible for the global marketing of the company's products.
David Michael & Co., Inc. is a global supplier of flavors, stabilizers, and natural vegetable extracts for the food and beverage industry. Highlighted at the IFT Food Expo were such applications as traditional Maryland-style crab cakes using DM Choice® artificial crab flavor instead of crab meat, dipping sauce flavored with DM Choice natural chipotle pepper flavor and natural and artificial red bell pepper flavor, and cocktail sauce flavored with natural horseradish flavor WONF.
--- PAGE BREAK ---
Award-winning fermented milk beverage. One excellent way of promoting your product and services is by winning the Food Technology Industrial Achievement Award—a feat achieved by first-time exhibitor Calpis Co. Ltd. of Japan. The winning development was a fermented milk beverage reported to have an antihypertensive effect. Certain peptides, Val-Pro-Pro and Ile-Pro-Pro, are believed to be responsible for the antihypertensive activity of fermented milk with strains of lactic acid bacteria, Lactobacillus helveticus. Marketed under the name Ameal-S, the product is currently sold in Japan, but the manufacturer intends to expand the business to other countries and has an agreement to license the technology in the U.S.
Innovative hydrocolloids highlighted. A variety of different hydrocolloids highlighted at the IFT Food Expo offered a range of innovations in product development. Some of these ingredients have been upgraded to provide improved functionality, while others were promoted for their fat replacement properties and nutraceutical value.
Here are some examples:
A line of potato fibers, marketed under the names Paselli FP and FPF by Avebe America, Inc., 4 Independence Way, CN-5307, Princeton, NJ 08543-5307 phone 609-520-1400; fax 609-520-1473), offer improved water-binding capabilities in snacks, sauces, nutritional products, and baked goods. Containing more than 70% dietary fiber, these natural, light-colored products are said to provide excellent texture stability during heating and freezing. Because of their high water-binding capability, these fibers can be used to extend shelf life in baked goods. At higher usage levels, they can be used as the sole thickener in tomato salsa or pizza sauce.
A modified potato starch for use in low-meat applications, including sausage products and coarse ground meats, was introduced by Penford Food Ingredients, 7094 Revere Pkwy., Englewood, CO 80112-6800 (phone 303-649-1900; fax 303-649-1700). Called PenGel 8, the ingredient was developed specifically to mimic fat in appearance and texture. In consumer testing, meat products using the ingredient compared favorably to full-fat versions.
FMC BioPolymer, 1735 Market St., Philadelphia, PA 19103 (phone 215-299-6242; fax 215-299-5809) reintroduced a technology concept for restructured foods, based on a line of Protanal® alginates. The heat-stable property imparted by the alginate allows formulators to prepare fully standardized, restructured vegetables, fruits, and meats that can be used in further processed foods. Food products in a variety of shapes and sizes can be created with the ingredient, and the concept can be applied to meat and meatless pieces for stews and soups, as well as fun snacks and meals for children. At the IFT Food Expo, Protanal RF 6650 was featured in meat samples that were prepared with comminuted chicken and restructured into bite-size "alligator"-shaped products. For the vegetarian market, soy was used to produce a meatless alligator-shaped product.
Staley Granular Instant Starches offering the benefits of a cook-up starch combined with the convenience of an instant starch are available from Tate & Lyle Food Ingredients, 2200 E. Eldorado St., Decatur, IL 62521 (phone 217-423-4411; fax 217-421-3167). The starches may be used to produce fillings that provide bake stability, high sheen, and desirable textural characteristics. Also highlighted at the Food Expo was Mirasperse, a modified cold-water-swelling starch that was featured in an instant gumbo base mix. The starch provides instant viscosity development with lump-free dispersion.
A gum derived from fenugreek seed has been introduced by Israel-based Adumim Food Ingredients (phone 972-25353565; fax 972-25354187). Called Fene-Pure™, the tasteless and odorless gum has a galactomannan content of 80% and may be used as a health-promoting ingredient in baked goods for diabetics. According to the manufacturer, it has properties which are helpful in managing the glucose response in diabetic patients in reducing cholesterol levels. Also, its ability to efficiently entrap fat suggests possible use as a weight-loss supplement.
--- PAGE BREAK ---
A variety of gums were showcased by TIC Gums, Inc., 4609 Richlynn Dr., Belcamp, MD 21017 (phone 410-273-7300; fax 410-273-6469). An organic gum arabic, marketed under the name TICorganic Gum Arabic, may be used in a variety of applications, including beverage and flavor emulsions, confection coatings, and functional foods. It is said to be an excellent source of soluble dietary fiber but does not alter the viscosity of the finished product. A blend of cold water soluble hydrocolloids (cellulose gum, xanthan gum, and non-gelling carrageenan), TIC Pretested® Colloid Ultrasmooth Powder is designed to suspend insolubles and impart a smooth creamy texture to instant dry mix beverages. It is especially suitable for use in a variety of nutraceutical beverages such as diet meal replacers and soy protein drinks. TIC Pretested Action Gums are blends of synergistic hydrocolloids that enhance the flavor, texture, and performance of marinades and salad dressings.
A native waxy rice starch, Novation® 8600, is suitable for use in frozen foods. Developed by National Starch and Chemical Co., One Matrix Dr., Monroe, NJ 08807 (phone 800-797-4992; fax 609-409-5699). The starch offers functional properties resembling those of modified starches and imparts freeze-thaw stability in a variety of frozen food systems. Unlike other native starches, this product allows a food manufacturer to prepare foods that will readily reconstitute from frozen, producing a desirable texture without gelling or syneresis.
Also, the flavor enhancements contributed to foods by the company's functional native starches for use in organic and natural-labeled foods have been documented in consumer taste testing conducted by an independent sensory research firm. The consumer taste tests compared the initial flavor, tartnes, and overall flavor of a fruit filling base made with Novation 2300-OC starch and those made with traditional modified starch. The native starch was found to have stronger initial flavor (67% vs 33%), more tartness (61% vs 39%), and stronger overall flavor (62% vs 48%). The manufacturer recommends that the starch be used in food applications where processing could involve high temperatures, aggressive mixing and blending, or low-pH foods. It is suitable for texturing aseptic puddings, dips, sauces, salad dressing, and highly acidic fruit fillings. The starch has been listed by the Organic Materials Research Institute as approved for use in foods labeled as organic or made with organic ingredients.
Arabinogalactan (AG)—a soluble fiber composed of galactose and arabinose sugars—is manufactured by Larex, Inc., 4815 White Bear Pkwy, White Bear Lake, MN 55110 (phone 651-636-2628; fax 651-426-8587). The ingredient is easily incorporated into foods and beverages and is well tolerated. In a recent clinical study, AG at 8.4 g/day decreased serum lipids in hyperlipidemic individuals, modulated serum glucose, and increased fecal bifidobacteria and lactobacillus. AG is slowly fermented with health-promoting physiological properties and has a role in immuno-logical function.
A food-grade xanthan gum called Keltrol 521 reportedly offers improved dispersion, hydration, and powder flow properties. Developed by CP Kelco, 1313 North Market St., Wilmington, DE 19894-0001 (phone 302-594-7200; fax 302-594-7201), the product has a controlled particle size distribution, and is designed to address dusting, lumping, and conveying problems typically encountered when utilizing standard 80 mesh xanthan gum. CP Kelco, a new company formed from the merger of the former Kelco Biopolymers Group of Monsanto/Pharmacia Co. and the Copenhagen Pectin/Food Gums division of Hercules Inc., highlighted a variety of its ingredients, including xanthan gum (Keltrol® and Kelgum®), gellan gum (Kelcogel), and the Genu® ranges of pectin, carrageenan, and refined locust bean gum.
A variety of water-soluble gums for enhancing the physical properties of beverages, meat products, dairy products, and other foods are available from P.L. Thomas & Co., Inc., 119 Headquarters Plaza, Morristown, NJ 07960 (phone 973-984-0900; fax 973-984-5666). The company also features nutraceutical ingredients such as soy isoflavones and botanical extracts. Because the company offers ingredients that provide functionality and health-promoting properties to its customers, it promotes itself as "where the food and health industries meet."
--- PAGE BREAK ---
Study demonstrates DHA enhancement of human breast milk. A study conducted at Auburn University determined that lactating women who ate DHA (docosahexaenoic acid)-enriched Gold Circle Farm eggs increased the level of DHA in their milk to the level recommended by a panel of experts for infant formula fortification. The eggs are enriched using a natural vegetarian source of DHA omega-3 fatty acid, DHA Gold, produced by Omega Tech, Inc., 4909 Nautilus Court N., Suite 208, Boulder, Col. 80301-3242 (phone 303-381-8100; fax 303-381-8181).
The study documented the experiences of lactating women who consumed 300 mg/d DHA Gold contained in Gold Circle Farm Eggs. Women who ate two DHA-enriched eggs a day doubled the amount of DHA in their breast milk in four days and maintained this level of DHA as long as they continued to eat the eggs daily. DHA has been shown to enhance human cognitive and visual development when provided as part of specially designed infant formulas.
"The results of this study are a significant milestone for the DHA Omega-3 functional food market," said vice president of scientific affairs for Omega Tech. "The benefits seen after only four days of supplementation were substantial, which means a nursing mother can enrich her milk and pass along better nutrition to her infant in less than a week.
Omega Tech is an innovator in the research and development of natural bioactive compounds for use in functional foods, infants and early childhood nutrition products, pharmaceuticals, dietary supplements, and animal health products. The company holds more than 90 issued and pending patents protecting its natural vegetarian source of DHA omega-3 fatty acid.
Program helps target flavors.  Consumer Preferred Flavor Solutions is a program developed by McCormick Flavor Div., 226 Schilling Circle, Hunt Valley, MD 21031 (phone 410-771-7525) to help attendees target flavors to different consumer age groups. Attendees use state-of-the-art technologies to test their knowledge of flavors preferred by children, Baby boomers, or the whole family.
Also, during the IFT Annual Meeting, the company announced a partnership with Understanding & Insight Group and Moskowitz Jacobs Inc. for research on understanding what consumers crave. A study called Crave It! is designed to identify the elements of a consumer's food consumption expertise that results in making the consumer crave a product. Twenty categories of products will be explored, including beverages and other food products.
Natural food color derived from grapes launched. A new generation of natural food color, MegaNatural™ Carmine Substitute, has been developed by Canandaigua Concentrates, a division of Canadaigua Wine Co. The color is said to offer a number of advantages over other red food colors: it does not cause any known allergic reactions; it is more stable than other fruit-based red food colorings; and it is derived from grapes, giving it a more friendly label.
In tests comparing the product to other fruit-based colors (Italian Grape Extract, Purple Carrot, Red Cabbage, and Elderberry), it reportedly proved to be much more color stable when tested over a pH range of 2.0 to 5.0 and in increasing amounts of ascorbic acid.
Produced via a proprietary process at Canandaigua Concentrate's Madera, Calif., facility, the ingredient has had successful trials in such products as pink grapefruit, clear new-age beverages, guava nectar, strawberry beverage, yogurts, and cultured milk products. The process can utilize grape skins selected from deeper colored grapes. It can be custom-formulated into a wide range of red shades, including Pink Grapefruit, Strawberry, Cranberry Red, Cherry, Raspberry, and the variations in-between.
For more information, write to Canandaigua Concentrates, 12667 Road 24, Madera, CA 93637 (phone 800-747-1555; fax 559-661-3430).
--- PAGE BREAK ---
Joint venture provides phosphate customers with additional benefits. A leader in the food phosphates industry, Astaris LLC, 622 Emerson, Ste. 550, St. Louis, MO 63141 (phone 800-244-6169; fax 314-674-7005) is a joint venture formed from the phosphate businesses of FMC Corp. and Solutia Inc.
Customers are expected to see benefits from the company's new Enterprise Resource Planning system scheduled to come online August 1. The new SAP 4.6 system will make all customer interaction with Astaris more efficient, especially the order entry and fulfillment process. Since its inception in 2000, Astaris had been accepting orders under the two systems maintained by its parents, Solutia and FMC. The new system completely integrates operations, simplifying the company's internal processes.
A variety of new developments have also emerged out of recent phosphate applications research. For example, Astaris has found that tricalcium phosphate (TCP) and Mag-nificent® Dimagnesium Phosphate (DMP) can be used together in instant pudding to provide 50% DRI of calcium and 10% DRI of magnesium per 100 g serving, while contributing smooth texture and flavor. Additional research has demonstrated that process cheese can be fortified with both TCP at 50% DRI for calcium, and DMP at 10% DRI for magnesium (per 28 g slice) with no impact on flavor or melt.
Astaris has identified synergistic effects of using polyphosphates to increase preservative efficacy in many applications while reducing levels. Glass H® Sodium Hexametaphosphate (SHMP) is a key product in these formulations to improve shelf life, reduce preservation costs, and maintain flavor.
Magnesium supplement launched. A highly bioavailable, soluble magnesium supplement based on citric acid has been introduced by Gadot Biochemical Industries Ltd., 1440 Hicks Rd., Suite C, Rolling Meadows, IL 60008 (phone 888-424-1424; fax 847-259-6984). Marketed under the name Gadomag+, the product has value for developers of beverages and sport drinks for the functional foods market.
In addition to its solubility, the product allows customers to choose the exact magnesium content required for their applications. When developing an application with an acidic pH, the magnesium supplement can be blended with Gadocal+, a product used for calcium supplementation, to obtain the desired concentrations and ratios of calcium and magnesium, allowing for the supplementation of both while maintaining solubility.
Liquid sweeteners introduced. Three new liquid sweeteners were debuted by C&H Sugar Company, Inc., 2300 Contra Costa Blvd., Suite 600, Pleasant Hill, CA 94523 (phone 925-688-1743). These sweeteners are suitable for a wide variety of applications.
C&H Turbinado Liquicane® and C&H Hawaiian Washed Raw Liquicane® are low-invert liquid sweeteners pasteurized at a minimum temperature of 80°C for a minimum of 15 minutes. To ensure that these products meet strict quality guidelines, they are filtered through a 75-micron filter prior to packaging. 
C&H Turbinado Invert Liquicane® and C&H Hawaiian Washed Raw Liquicane® are easily handled natural sweeteners and flavor enhancers for multiple food uses. The products have a mild cane flavor and are pH adjusted to increase stability.
C&H Turbinado Invert Liquicane is a high-solids, medium-invert solution of 50% sucrose and 50% invert sugars, pasteurized and filtered similarly to the other two sweeteners. This sweetener has identical functional properties to the other sweeteners, but, in addition, contains equal proportions of dextrose and fructose. It also inhibits crystallization and increases stability.
--- PAGE BREAK ---
Caramel color developments featured. New developments in caramel colors were highlighted by D.D. Williamson & Co., Inc., 1901 Payne St., Louisville, KY 40206 (phone 502-895-2438; fax 502-895-7381), a manufacturer of more than 50 liquid varieties and 12 powdered varieties of caramel colors to enhance visual appeal.
Among the developments featured included an oil-dispersible prototype for seasoning and baking applications; spice and seasoning packets demonstrating differences in surface shades of powdered caramel color; newly developed burnt sugars; and flavor analysis of caramel color.
Also, the company announced a new payment option which makes the purchasing process more efficient for the customers.
Developments in encapsulation. Although encapsulation is an older technology, there are several developments that can help promote improved ingredients or customer service. Here are three.
• Alliance formed to market stabilized fish oil. Wacker Biochem Corp. and Omega Protein Inc. have formed an alliance to market and sell stabilized GRAS menhaden fish oil powder under the name OmegaDry. Menhaden fish oil is a significant source for long-chain omega-3 fatty acids, which studies have shown may reduce the risk of coronary heart disease, lower triglyceride levels, and treat inflammatory disorders.
Wacker Biochem Corp., 3301 Sutton Rd., Adrian, MI 49221-9397 (phone 517-264-8794; fax 517-264-8796) has developed a technology to produce fish oil in powder form using gamma cyclodextrin as a new alternative to microencapsulation. The cyclodextrin stabilizes the oil against oxidation and heat, but unlike microencapsulation no shear force can destroy the complexes. Consequently, unpleasant tastes and odors caused by oxidation are reduced or eliminated.
Gamma cyclodextrin and omega oils give very stable dispersions in water, which are then easily converted into white powders using conventional drying techniques. The resulting ingredient may be used to fortify foods such as beverages, cereals, baked goods, spreads, dressings, sauces, dairy products, and nutraceutical formulations.
Omega Protein, Inc., 1717 St. James Pl., Ste. 550, Houston, TX 77056 (phone 713-623-0060; fax 713-940-6122) is a manufacturer of refined menhaden fish oil for the food industry with more than 1,200 employees at its self-owned production and refining facilities along the U.S. Gulf coast and on the mid-Atlantic coast in Reedville, Va. The company's refined menhaden fish oil is certified GRAS by FDA.
• Microencapsulated tocotrienols introduced. Microencapsulated tocotrienols, a solid dose form of its liquid version, was debuted by Eastman Chemical Co., P.O. Box 431, Kingsport, TN 37662 (phone 423-229-1388; fax 423-229-1525). Called Nutriene™ ME, the product was microencapsulated for increased stability, and is suitable for use in tablets and hard gels as a single component or in combination with other supplements.
Tocotrienols, extracted from rice bran oil distillate, are members of the vitamin E family. They received attention in recent years for their role in supporting healthy cholesterol levels and good overall cardio-vascular health.
• Novel applications using encapsulation shown. To demonstrate the range and wide possibilities of encapsulation, Balchem Corp., P.O. Box 175, Slate Hill, NY 10973 (phone 845-355-5300; fax 845-355-8032) highlighted several "out-of-the-ordinary" applications, including flaxseed-fortified ice cream topped with praline-flavored Confecshure Burst™ pop rocks; guarana-fortified ice cream with coffee-flavored Confecshure Burst pop rocks; and cinnamon rolls with encapsulated cinnamon.
Also featured were guarana-fortified nutrient bars, sour burst gum, and a foam with encapsulated sodium bicarbonate and encapsulated citric acid for dipping lollipops.
"Demonstrating that products can be fortified with difficult ingredients, Balchem continues to create encapsulated solutions that address genuine market needs and surmount product obstacles," said a representative from the company.
--- PAGE BREAK ---
• Glucosamine sulfate potassium encapsulated. Glucosamine sulfate potassium 50% is encapsulated through a process developed by Particle Dynamics, 2503 S. Hanley Rd., St. Louis, MO 63144 (phone 314-968-2376; fax 314-968-5208). Marketed under the name Descote, the free-flowing product has processing characteristics reportedly favorable to tableting and formability. The process substantially reduces the detectability of the taste of glucosamine sulfate potassium while maintaining dissolution characteristics typical for some immediate release type products. The ingredient is suitable for use in chewable tablets, powdered drink formulations, nutritional bars, soft chews, and quick dissolve tablets.
Ingredients showcased in a wide range of applications. Every year at IFT's Food Expo, companies showcase their ingredients in a wide range of novel applications. And this year was no different. Here are some examples of what could be found.
• Wixon Fontarome. Foods associated with a festive tailgate party were highlighted by Wixon Fontarome, 1390 E. Bolivar Ave., Saint Francis, WI 53235 (phone 414-769-3000; fax 414-769-3024). Zesty Cajun-style Hot Brats were grilled and served with margarita-flavored nonalcoholic beer. Seasonings featured included Special Stadium Sauce Seasoning (consisting of salt, onion powder, modified corn starch, paprika, garlic powder, spices, and other ingredients) and Grilled Onion Sauce Seasoning (maltodextrin, dehydrated onion, natural flavor, hydrolyzed corn gluten, toasted onion powder, natural smoke flavor, and potassium sorbate).
• Wild Flavors, Inc. A variety of menus—culinary, beverage, sweets, colors, and Canadian—demonstrate a wide range of applications using ingredients available from Wild Flavors, Inc., 1261 Pacific Ave., Erlanger, KY 41018 (phone 888-945-3352; fax 800-565-9453).
From the culinary menu, product demonstrating a Cajun theme were shown. The dishes utilize newly developed MTS Flavor Systems and other flavors, and also offer some examples of fusion technology. Cajun Paella, which has a rich, chicken background accented with wine, onion, garlic, and herbs, is made with Spicy Chorizo Sausage, tender chicken with red and green bell peppers, peas, and okra. Creole Tomato & Shrimp Bisque is a rich tomato-based cream soup laced with shrimp and colorful peppers. Creamy Artichoke Soup with Spinach & Roasted Red Peppers is made with artichokes, spinach, cream, and roasted red peppers combined with chicken stock, mild cheese, and subtle flavors.
Other applications include Q10uench, an energy water made with antioxidants, including CoEnzyme 10 (from the beverage menu) cookie with bake stable raspberry filling (from the sweets menu); Citrus Herbal Hangover Remedy containing a natural turmeric color (from the colors menu); and Banana Brandy White Hot Chocolate featuring a combination of banana and brandy flavors in a white hot chocolate base (from Wild Flavors Canada menu).
--- PAGE BREAK ---
• Robertet Flavors. French fries in a dairy-based condiment. An ice cream that tastes like a cinnamon bun. Dairy-based smoothies that feature the flavor of alcohol. And sparkling berry-flavored iced teas. These were some of the innovative applications spotlighted by Robertet Flavors, 10 Colonial Dr., Piscataway, NJ 08854 (phone 732-981-8300; fax 732-981-1717).
Newly developed varietal tea flavors, formulated without the use of tea solids for ease of processing, were incorporated into the sparkling iced teas. These flavors were available in such profiles as black, green, oolong, and red. To further differentiate the product, they were combined with Blush Fruit Flavors–Cherry, Cranberry, Raspberry, and Red Grape. These fruit flavors are described as light and crisp, and are suitable for use when more high-impact flavor profiles are not desired. Potential applications include such beverages as carbonated, still, juice-based, dairy, and, of course, tea.
Natural Cinnamon Bun flavored Low Fat Ice Cream was swirled with Natural Vanilla Flavored Low Fat Ice Cream and topped with a smooth square of Natural and Artificial Cinnamon Bun Flavored Dark Chocolate. Cinnamon Bun Flavor, duplicating the aroma and flavor of the baked good, may be used in nutritional bars, yogurts, creamers, and bakery mixes.
Dairy juice smoothies were formulated with the flavor of alcoholic spirits without the alcohol content. Natural Pina Diablo Flavored Dairy Juice Smoothie is a nonalcoholic cocktail featuring tequila, pineapple, and coconut flavors. Also shown was Natural Bourbon Street Sundae Flavored Dairy Juice Smoothie made with brandy, chocolate, and strawberry flavors. These smoothies contain 25% juice, 20% milk, 10% RDI of calcium, and 100% RDI of vitamin C per 8 oz serving.
Oversized, crinkle cut French fries are topped with a savory sauce, "Sauce de Bruxelles." This sauce, a dairy-based condiment, is formulated with sour cream and a combination of cheese, ginger, lime zest, cilantro, and Natural Cooling Enhancer Flavors.
• Guernsey Bel. Ice cream or baked goods? A variety of ice creams made with inclusions that mimic the flavor of other foods were highlighted by Guernsey Bel, Inc., 4300 S. Morgan St., Chicago, IL 60609 (phone 800-621-0271; fax 773-247-4945). Highlighted applications include French Toast, Almond Crunch Cake, Ol South Pecan Pie, Chocolate Macaroon, Double Chocolate S'Mores, Raspberry Chocolate Cheesecake, Cashew Candy Bar, and Raspberry Passion.
• Watson Foods Co., Inc. Applications highlighting the use of nutrient premixes were featured by Watson Foods Co., Inc., 301 Heffernan Dr., West Haven, CT 06516 (phone 203-932-3000; fax 203-932-8266). Examples included a total nutrition bar made with a premix that provides controlled or extended release of nutrients over 6-8 hours; a chocolate soy milk-based beverage called Mental-Milk which is formulated with nutrients associated with mental enhancement; an ice cream combining indulgence with bone health; a meal supplement beverage, available in formulations for athletes and active adults, which is high in protein for muscle building and repair; ready-to-drink iced coffee beverage fortified with vitamins and minerals to promote energy release; cookies made with vitamins, minerals, and a special blend of carbohydrates, proteins, and fats; and a fortified juice beverage manufactured in Mexico.
• GSC Blending GSC Packaging. Potato chips demonstrated seasoning libraries available from GSC Blending GSC Packaging, 3600 Atlanta Industrial Pkwy., Atlanta, GA 30331 (phone 404-696-6200; fax 404-696-4546). The potato chips were unique in that they tasted like other foods ranging from apple pie to Italian sausage. Flavors included Bleu Cheese, Cheese & Jalapeno, Apple Pie, Deli Sandwich, Italian Sausage, Philly Cheese Steak, Salsa, S'Mores, Smoking Guns, Smoky Mountain BBQ, Spicy Black Bean, and Sweet Potato.
• Blue Pacific Flavors & Fragrances, Inc. Beverage concepts demonstrating how ingredients help create products that can offer refreshment, health, and indulgence were highlighted by Blue Pacific Flavors & Fragrances, Inc., 1354 S. Marion Court, City of Industry, CA 91745-2418 (phone 626-934-0099; fax 626-934-0089). Applications included South Pacific Gold Kiwifruit Juice Drink, a 20% juice blend featuring kiwifruit puree and natural kiwi flavor; Sunrise Tropical Non-Breakfast Drink, a health beverage made with a Samoan Noni Fruit Powder, Yogreme beverage base, an energy vitamin blend, fiber, and a natural cherimoya flavor; and Fortishake, a fortified chocolate ice cream shake which has a rich chocolate taste and is fortified with soluble rice bran, a vitamin blend, and cocoa polyphenol antioxidants.
by Donald E. Pszczola,
Associate Editor