Electronic Tongues, Noses, and Much More
For this years' IFT Annual Meeting and IFT FOOD EXPO® in New Orleans, La., June 23-27, laboratory instrument exhibitors are introducing or highlighting a variety of new products.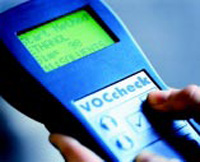 Although the term electronic nose has become common for instruments that measure aromas, this is the first year I have encountered the term "electronic tongue." The instrument called a electronic tongue by the supplier is designed for liquid product analysis and taste control. The instrument works by measuring dissolved compounds and taste substances in liquid samples.
The past year has shown that testing or lack of testing food for genetically modified organisms can cost millions in product recalls. A symposium will provide information on the current regulatory climate regarding biotech foods with emphasis on the European Union.
Nutraceuticals are becoming more common in foods. However, the testing methods to determine active components are often not standardized. This year, IFT's Food Chemistry Division and Nutraceuticals & Functional Foods Division will present information on the analysis of nutraceuticals and phytochemicals in Session 25 on Sunday, June 24.
Session to explore GMO regulatory requirements. Developments in the regulation of genetically modified organisms will be the focus of Session 23 on Sunday, June 24, at the Annual Meeting. This session, sponsored by the Food Laws & Regulations Division as well as the Biotechnology Division and the Institute of Food Science & Technology, will feature information on how the European Union is regulating foods produced used from biotechnology in contrast to the U.S. regulatory practices. For example, in contrast with the view maintained by FDA that distinctive labeling of method of production is unnecessary for products which have been determined as GRAS, from the outset in the EU and particularly in the UK, there has been an insistence on distinctive labeling of GM foods and ingredients, to provide for informed consumer choice. Another speaker will explore the implications of labeling guidelines for multi-national food companies. Session 23
Detecting GMOs. In light of the increased need for surveillance for genetically modified products, Covance is offering genetically modified organism (GMO) detection services. Their GMO services include screening methods as well as qualitative and quantitative testing. In particular, they employ a lateral flow test as a qualitative assay for use on corn and soy samples. The test is used to rapidly (i.e., within minutes) detect the presence of a limited variety of GMO proteins. The group uses an enzyme linked immunoassay to detect the Cry9C protein, which has been incorporated into insect-resistant corn as well as the GMOs present in Roundup Ready® soybeans. According to the company, as consumer and regulatory interest in GMOs accelerates, the decision to use and label products that contain biotechnology enhanced ingredients will depend on reliable scientific data. In addition to GMO detection, the laboratory can conduct the analyses required to confirm that products which contain GMOs meet the nutritional and chemical standards required by regulatory agencies. Covance, Booth 3141
Nutraceutical measurement information. The Food Chemistry Division and Nutraceuticals & Functional Foods Division are presenting information on the analysis of nutraceuticals and phytochemicals in Session 25 on Sunday, June 24. The session will provide information on the measurement of isoflavones, carotenoids, tocotrienols, anthocyanins, polyphenolics, and glucosinolates. The techniques for measurement of these increasingly more common supplements and additions to foods are often not well defined. This session should provide some insights into a confusing area. Session 25
--- PAGE BREAK ---
New products session covers instruments. New Products & Technologies: Analysis and Instrumentation (Session 72, June 26) will provide presentations on a variety of new laboratory instruments. Speakers will cover web reporting of lab results, a volatile organic compound/aroma comparator for quality control, a new artificial tongue, a quantitative electronic nose with olfactory images and virtual sensor arrays, a new rapid method for the detection of E. coli O157, an automated PCR system, a rapid optical system for the detection of microbiological contamination in foods, a rapid, solvent-free fat analysis for food and dairy applications, a rapid and routine quality testing method using an innovative membrane separation technology, and a biosensor for the determination of water-soluble vitamins. Session 72
 New electronic tongue and nose introduced. Alpha M.O.S. will be exhibiting the recently introduced Gemini Electronic Nose and the Astree Electronic Tongue. The Gemini is a screening tool for aroma and volatile organic compound analysis. It provides the verification of incoming raw materials and detects taints and off-odors before product shipment. The instrument features chemical sensor array technology, LIMS data transfer, control charting, and an autosampler. The Astree is designed for liquid product analysis and taste control. The instrument works by measuring dissolved compounds and taste substances in liquid samples. It allows product conformity testing, taste default detection, origin identification, and substance quantification. It features an auto sampler and integrated software. The company also offers testing and technique development services. Alpha M.O.S., Booth 3230
New citrus color meter introduced. HunterLab is introducing the new ColorFlex® Citrus Meter system for the measurement of citrus color at this Annual Meeting. The instrument measures Citrus Number, Citrus Red, and Citrus Yellow. These indices were primarily intended to score orange juice concentrate, but in practice have also been used for grapefruit and lemon juice. The meter is said to eliminate the subjectivity of visual methods and gives reproducible objective measurements. In practice, the citrus juice sample is poured into a 1-in diameter glass test tube. The test tube is then inserted into the tube holder. By pressing one button on the instrument the measurement is made. CN (Citrus Number), CR (Citrus Red) and CY (Citrus Yellow) will simultaneously be displayed. The Citrus Meter can be connected to a printer if hard copy data is desired. HunterLab, Booth 1048
pH meter combined with handheld computer. The IQ400 pH system is both a pH meter and handheld computer. The meter accepts traditional glass electrodes and non-glass ISFET technology pH probes. The meter is said to be easy to use and features touch screens, pop-up windows, and on-screen troubleshooting guides for each function. The "eDoodle" allows the user to save handwritten notes and sketches with pH readings. Users can run all Palm OS applications, such as scientific calculators and spreadsheets. The instrument features high- and low-pH level alerts, calibration alarms, buffer recognition, and temperature compensation. Data can be transferred to a PC. IQ Scientific Instruments, Inc., Booth 5617
Conductivity, pH, and dissolved oxygen meters highlighted. Thermo Orion (formerly Orion Research, Inc.) will display pH, ion, conductivity, and dissolved oxygen meters, electrodes, and reagents for laboratory and field use. The company will showcase the AQUAfast II, a new line of single wavelength colorimeters for water quality testing. These simple-to-use colorimeters are said to offer the user maximum flexibility, while providing an economical choice for measuring chlorine, fluoride, ammonia, nitrate, nitrite, and turbidity in water samples. The new Model 535A pH/ORP/ Temperature Multi-Measurement System may be used to measure pH, ORP, and temperature from the same sample and view all results simultaneously. It has inputs for both traditional pH measurement via BNC connector or measurement of pH, ORP, and temperature from a 13-pin connector. The meter can also utilize the Orion pHuture electrodes that can measure pH, ORP, and temperature from one probe and in one solution simultaneously. The new AS3000 XYZ Autosamplers are designed for use with 50-, 150-, or 250-mL beakers. The unit can operate unattended. The probe arm assembly moves along the X, Y and Zaxes at speeds from 0 to 3.5 in/sec with full control of velocity and acceleration allowing for faster sampling and analyses. Thermo Orion/Orion Research, Booth 4455
--- PAGE BREAK ---
New texture analysis system introduced. The Instron 5500 series is said to provide accurate, reliable testing for all texture properties of solid and semi-solid foods. They may be used for testing shear and tension on many different foods such as meats, snack foods, baked goods, and many other food products and ingredients. The instruments are available in a range of sizes and capacities. Accessories include items such as a drip pan and interchangeable grips. The drip pan is designed to minimize splash and can be fitted with all test fixtures. The use of interchangeable grips allows the system to test mechanical properties of food packaging in addition to food textures. Instron Corp., Booth 1469
Device supports HACCP documentation. The Cox TempList® is a "digital clipboard" temperature monitor that combines a temperature probe and an electronic data storage unit. The device may be used in Hazard Analysis Critical Control Point (HACCP) documentation. Users only have to set up all of the critical control points in the device's Windows-based software, note the correct or critical temperatures and download these values. The unit is then ready to record temperatures and store them for later transfer to the software that is installed on a computer. It can record the critical temperature, product type, process or location, user identity, date, and time. Cox Technologies, Inc., Booth 1176
New food labeling software released. Nutritionist Pro™ is food labeling software that allows users to create and design camera-ready Nutrition Facts labels. The labels that are created using the software is guaranteed to meet all the requirements of the FDA Code of Federal Regulations. The software offers 17 Nutrition Facts label formats that meet all of the FDA requirements. These include vertical, dual declarations, aggregate, tabular, linear, bilingual, infant, and children labels. First Data Bank, Inc., Booth 2861
System streamlines product verification. The AssureID materials checking system enhances a company's bottom line by streamlining and strengthening product verification processes in pharmaceutical and dietary supplement quality assurance/quality control. The system combines software tools with compliance controls to help with method development. The materials checking system is available in both infrared and near infrared (IR/NIR) configurations, providing users with a rapid, non-destructive alternative to wet chemistry, reducing the cost of analysis. The compact TravelIRT is a Fourier Transform-IR system designed for use outside the laboratory and allows users to perform on-site sample testing. SensIR Technologies, which is now part of PerkinElmer Instruments, designs, manufactures, and supports a range of FT-IR sampling technologies for commercial spectrometers. PerkinElmer Instruments, Booth 5826
Test confirms meat cook times. The TermaZyme ACP Test system may be used to confirm that meat products have been properly cooked. Even if the product has cooled or been frozen, the user will be able to confirm proper cooking. The test measures residual acid phosphatase activity in cooked meat. The levels of this enzyme are directly correlated to time and temperature variables established for the user's specific cooking process. The instrument is said to be able to provide cook-time information at any point in the supply chain. It can provide hard copy data results as well as interface with a personal computer to transfer data for analysis. Advanced Instruments, Inc./Spiral Biotech, Booth 4641
Colony counting unit. The Qcount™ is an automated colony counting unit. The unit uses a high-resolution CCD video camera to capture a minimum colony detection size of 0.1 mm. All media/microbe combinations are pre-set, resulting in automatic determination and threshold measurement of background agar color. The unit saves each plate image in the database for printing or re-analysis. The user can manually add or delete colonies, and the software will recalculate colony-forming unit data and flag it to indicate manual editing. Advanced Instruments, Inc./Spiral Biotech, Booth 4641
--- PAGE BREAK ---
New data processing method developed. AppliedSensor, a manufacturer of intelligent sensor systems, will display information at their booth on a new data processing method for sensor systems. This new data processing method is called Optimal Discriminative Projection (ODP). Intelligent sensor systems are multi-sensor instruments that are combined with data algorithms. Since these systems usually have a large number of different sensors, the first step in data processing is to reduce the dimensionality or number of variables in the data. The new data processing method, ODP, makes a dimension reduction by finding directions where the probability of mis-classification is minimized. This allows the user to clearly identify quality attributes among different food products. AppliedSensor will also exhibit their recently introduced handheld sensor system. The VOCcheck allows for the onsite detection, analysis, and verification of volatile compounds, providing quality assurance for a variety of markets including chemical, food, and environmental industries. Weighing under a pound, the unit is said to offer rapid response and accurate duplication of reproducible information, which can be transferred from one device to another or directly to a computer. Applied Sensor, Booth 4660
pH probes may be used in processing areas. The Sentron pH IntelliProbes are a series of rugged non-glass pH probes that may be used safely in areas where broken glass may be a hazard to the user, the sample, or the environment. The probes are said to combine the latest developments in ISFET pH sensor technology with sensor signal processing. The probes are available in six different probe designs and come with either a BNC or DIN connector. Although all are suitable for general pH testing, each is tailored for specific types of applications. Sentron, Inc., Booth 978
Rheological measurements. Brookfield Engineering Inc. will exhibit their R/S Rheometer for controlled stress and controlled rate rheological measurements. The instrument may be used to measure the rheological properties of foods. The unit's controlled stress/rate feature is said to make it easy to study a materials' response from 0 shear up to rates of 4,800 sec-1. The unit is available in coaxial cylinder, cone/plate, or plate/ plate configurations. Brookfield Engineering, Booth 754
New datalogging thermometer. Among the variety of food measurement instruments that Cole-Parmer Instrument Co. will be showing is the new Digi-Sense thermometer. This thermometer combines temperature measurement with data-logging capability. The user can log up to 1,000 readings in real time. The data-logging feature allows users to capture data in the lab or field for later viewing or documentation. The thermometer features a log interval selectable from 1 to 60 sec. A built-in stand allows for bench-top use. The company also introduced the new pH/Con 510 meter. This meter is said to be an economical way to measure pH, mV, conductivity, TDS, and temperature in the laboratory. It features push-button operation and a large dual display of pH, conductivity, or TDS plus temperature. Other features include a pH auto-buffer recognition, selectable °F/°C, and water-resistant membrane keypad. Cole-Parmer Instruments, Booth 618
New analytical balances. A new line of analytical balances consists of 12 ultra-high resolution models with weighing ranges from 2.1 to 510 g. Touch-screen operation provides individual configurations, and up to eight user menus or methods can be stored with individually personalized designations. The company will also exhibit the new Rondo 60 sample changer that is said to provide seamless automation of the titration procedure, including sample transport and preparation, resulting in improved reproducibility and more precise results. The unit is said to be highly adaptable to a wide variety of applications and provides higher sample throughput. The standard configuration can be expanded with a variety of accessories as user requirements change or become more specialized. For example, by employing two movable titration towers, parallel titration as well as complex sample preparations can be accomplished. Mettler Toledo Inc., Booth 2169
--- PAGE BREAK ---
New fat analysis system. A new technology for the measurement of fat is called the SMART Trac System™. It combines NMR technology with the microwave drying. The system can determine both free and chemically bound fat, which previously could only be measured using labor intensive conventional methods. Unlike indirect methods changes in the texture, color, or uniformity of the sample do not affect the accuracy of the system. A liquid or solid sample is dried to remove any hydrogen bound in the sample as water. The NMR sends a pulse of radio-frequency energy through the sample, which causes the remaining hydrogen to generate a signal, known as Free Induction Decay. The intensity of this signal can then be measured to determine the amount of fat protons present in the sample. CEM Corp., Booth 2168
Sensors provide full spectral analysis. Foxy Fiber Optic Oxygen Sensors may be used to provide real-time full spectral analysis of dissolved and gaseous oxygen pressure. The sensors can be used for a variety of food-technology applications, including headspace analyses and shelf life studies of food during packaging and storage. The spectrometer-coupled sensors consume no oxygen, allowing for continuous contact with viscous food samples. The instrument combines a handheld PC with a miniature spectrophotometer to create a complete system with a very small footprint. The Palm-SPEC can display and log real-time concentration, absorbency and percent transmission values, as well as graphical spectra, in less than one sec. An optional battery pack powers the spectrophotometer for up to 20 hr for portable analysis. Ocean Optics, Inc., Booth 443
Company offers extraction services. A company called Thar Designs, which manufactures systems for supercritical fluid extraction, chromatography, and particle design/formation, is offering to design, fabricate, and operate their supercritical fluid extraction solutions for laboratory, pilot, and process-scale operations for the food industry. The company develops, manufactures and markets a vast array of products including agitated reactors, high pressure pumps, vessels, view cells, and back pressure regulators. Thar Designs, Booth 1184
Rapid E. coli test. The eclipse™ E. coli O157:H7 rapid test is designed for microbial monitoring of ground beef, pork, and vegetables and offers superior specificity for the H7 species at high sensitivity to significantly reduce the incidences of false positives. This enhanced specificity is said to reduce the occurrence of false positive test results by as much as 75%. General applications for this rapid test include ground beef and pork safety monitoring, vegetable (sprouts) safety monitoring, ground water contamination testing, and retention pond effluent monitoring, Eichrom also manufacturers Medi8™, an accelerated growth medium for E. coli O157:H7. This dehydrated culture media is said to not require autoclaving and provides results in as little as 9 hr. Eichrom Technologies, Inc., Booth 423
Rapid detection of microbial contamination. The Advance.im is a luminometer system for the rapid detection of microbial contamination for use in a wide array of industrial microbiology environments such as food, beverage, and dairy. The company has developed a series of rapid, highly sensitive biochemical reagents that emit light when in contact with ATP molecules. The light emission is then detected with the luminometer. The system can interface to all laboratory information management systems, enabling results to be archived and combined for trend analysis. The unit has three variable volume reagent injectors and a sample capacity of 150 samples. Celsis International, Booth 1323
Resistant starch test kit introduced. Much of the starch ingested is resistant to digestion in the human small intestine tine. This passes to the colon where it is fermented. As such, resistant starch is a dietary fiber. There is a need for a valid analytical method for the quantification of resistant starch, and the results obtained must be similar to those obtained with in vivo methods. The assay kit features a simple and reliable test format derived from the best from each of several published methods for analyzing resistant starch. Megazyme International Ireland Ltd., Booth 883
New composition analyzer offered. Composition Analyzer, the Kett KJT-270F, may be used in food applications to measure moisture, fat/oil, protein, ethanol, alcohol, starch, and other organic substances. Measurements may be made on a process stream without the sample handling or preparation. The fiber probe allows for access to spray dryers, fluid-bed dryers, pressure, and vacuum vessels and other bulk processing and handling devices as well as being able to measure small surface areas such as extrusions, and fiber lines. Kett, Booth 1055
--- PAGE BREAK ---
New oil moisture analyzer. Arizona Instrument LLC announced a new addition to their line of Computrac dry carrier gas moisture analyzers designed for liquid samples, primarily for food grade and petroleum-based oils. The Computrac Hydro Pro moisture analyzer is designed to accurately measure moisture levels in liquids and most oils down to 10 ppm on samples up to 5 cc. Results may be displayed as percent moisture, parts per million moisture, or micrograms of water. Designed to correlate with the Karl Fischer titration method, the instrument is designed for use by the floor technician or the laboratory chemist. It utilizes a sealed flow-path that purges the system with dry nitrogen between tests. This innovative design prevents the possibility of moist air entering or trapping itself within the system and the moisture specific sensor is not influenced by other volatiles. This process produces accurate readings of the sample's moisture content without the addition of the humidity in the ambient air or volatiles burned off during the test. Arizona Instruments, LLC, Booth 916
Concentration techniques simplified. TurboVap II Concentration Workstation is said to provide quick, unattended, evaporation of sample extracts with bench-top operation and recoveries that meet or exceed regulatory QC requirments. The user loads from one to six samples into the workstation which monitors concentration until the solvent reaches the desired endpoint. When the sample is finished, the endpoint is signaled with blinking lights and an audible alert. According to the company, traditional concentrators can use from three to six pieces of glassware, while this unit uses one piece of glass, costing one tenth the price of traditional concentration glassware. The unit is said to improve the precision of sample results and recoveries of semivolatiles, pesticides, and PCBs meet or exceed regulatory requirements for the evaporative process. Zymark, Booth 610
New sensory software introduced. Biosystèmes have just launched a new release of their FIZZ Sensory Evaluation and Consumer Test software. The new FIZZ Portable version allows users to collect sensory and consumer data off-site, wherever the tasters are located. It is said to offer added flexibility of using portable or remote computers, independently from the lab network. The software allows users to build a session and distribute the sessions generated. The collected data can then be merged and analyzed. Virtually any type of questionnaire can be designed, like in the previous versions. New features include handling open questions by categorizing them interactively and multiple attribute Time-Intensity tests. Creascience, Inc. (formerly STATEX), Booth 723
Companies join to market electronic nose. Gerstel GmbH, Agilent Technologies, and Infometrix, Inc. have combined forces to market the 4440 Chemical Sensor, E-nose system. The instrument may be used to check raw materials and finished products for off odors, batch to batch variation, adulteration or packaging problems in less than 5 min/sample. Infometrix, Inc., Booth 1562
New biosensor-based Q instrument provides R&D as well as QC/QA laboratories with the technology to do large or small batch routine testing and, at the same time, do assay development or product research on a fully automated platform system. Biacore also provides an expanding list of ready-to-use assay kits for vitamin analysis (folic acid, biotin, and vitamin B-12) as well screening of antibiotics (sulfamethazine, streptomycin, and residue-ß-agonist). Biacore, Booth 5756
--- PAGE BREAK ---
New Water Activity Analyzers Introduced. The HygroLab2 is the newest generation of water activity analyzers from Rotronic. Using digital signal processing, the instrument is said to provide quick aw results (typically 5 min or less) and full equilibrium aw results. Connected to a personal computer, the unit can measure up to 4 aw samples at the same time, using either the accelerated or standard modes. The results are then logged to a data file. In addition, digital signal processing is said to enhance measurement precision, simplify probe calibration, and provide a modular design that helps eliminate maintenance downtime. Rotronic Instrument, Booth 554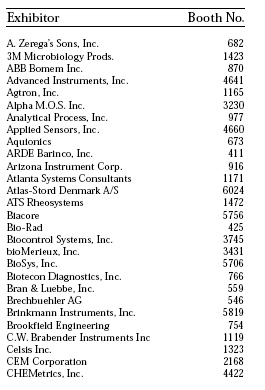 by JAMES GIESE
Internet Editor