At the 10th Annual Soy Symposium, an attendee asked this rather straightforward question, "What can the soy industry do to get more soy products into the marketplace?" The answer to that question I think happens to be very relevant to this month's Ingredients section on texture and appearance.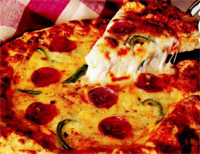 In the sometimes animated discussion that followed, several different approaches or factors were considered. A clear and understandable health label on the package can help attract some consumers to the product. Ongoing health studies and their communication can play an important role. A creative public relations program can help define the need for a particular product. (Look what a creative public relations program did for the dairy industry.) And getting the word out by the media can, of course, be an important factor.
All of these are valid considerations. However, there is one factor that can be easily overlooked because it is so basic to any discussion. That is, if a food or beverage product has a desirable taste and appearance, it has a better chance of success in the marketplace whether that product is made with soy ingredients or not. And the more that a product sells, the more likely that you'll see other such products on the shelves.
Let's explore this idea a bit, using soy as our example.
By this time, products such as soy milk have become familiar in the marketplace. But soy may be used as a versatile ingredient in cheese, snacks, meat products, fruit juices and a broad range of other applications. And as long as it doesn't negatively impact the organoleptic properties of the product, it has a very promising potential.
Ongoing studies have described the health benefits of soy. In next month's Ingredients section, we'll be looking at components of ingredients that have potential health value. At first glance, you might think that the subject of this section is about as far apart from next month's as is possible. But there is a close relationship. If a product does not have a pleasing taste or appearance, it doesn't really matter whether it contains soy isoflavones or some other potential healthy component, because in all likelihood it won't be repeatedly bought.
In recent years, there has been an increasing attention on an approach that combines culinary with food science. Adopting such an approach can mean the creation of a variety of soy products with the flavors, textures, and appearance of foods that might be served at fine restaurants. At the 2002 IFT Annual Meeting & Food Expo®, I had the opportunity to taste some of these prototypes prepared by chefs, and if their quality can be replicated in processed foods, then the earlier question, what can we do to get more soy products into the marketplace, will certainly be moot.
And finally, when you think about soy or soy foods, the idea of novelty or fun probably doesn't come immediately to mind. However, this section will be discussing some ingredients that have potential to transform soy into such products. Consider, for example, a soy snack made with edible glitter that creates a dazzling appearance. Or a red, white, and blue soy pudding or frozen dessert. Or a soy cheese injected with fun colors and flavors such as root beer or bubble gum. It is quite possible to create not only soy products with a desirable texture and appearance, but also those that convey a fun or novel image.
--- PAGE BREAK ---
This month's Ingredients section will focus on a variety of applications (including soy) made with ingredients that help enhance appearance and texture. These may include new developments in the areas of colors, inclusions, texturizers, stabilizers, emulsifiers, and other ingredients that can contribute color or texture.
Developing foods that look good and feel good is certainly not new. Archaeological records show that the ancient Egyptians, for example, used color additives such as turmeric, paprika, and saffron in their foods. Hopefully, some of the ingredient developments described in this section will spark the imagination, helping to create products that address today's trends, as well as possibly address the earlier question, slightly modified, what can we do to get more of these products into the marketplace.
In our discussion, I will not be focusing on some of the regulatory complexities involved with colors. For example, the word "natural" will be used several times in this article referring to colors, but keep in mind that this word has no legal status, but rather means those colors that are exempt from certification. (If you care to review some of these complexities, see the June 1998 Ingredients section of Food Technology.)
In this article, I will be primarily be looking at how some of these new developments might prove useful in the application and what kinds of future impact they might have.
Here are some of these interesting developments:
Choosing the appropriate cheese for pizza products. For those formulators who see pizza as a potential canvas for creating new flavor profiles, cheese can supply an important ingredient for enhancing the product's appearance and texture. The Wisconsin Center for Dairy Research can provide pizza retailers and large-scale manufacturers with assistance in determining the appropriate cheese for a pizza, matching cheese characteristics to the application, and choosing proper equipment.
According to the researchers, frozen pizza operations must consider three factors, in addition to taste, when choosing the best-performing cheese for their type of pizza. The cheese must come in a block size suitable to fit the plant equipment, possess a consistency or texture that will allow it to shred, and must be able to spread over the pizza top or be machinable. Cheddar and Colby have proven to be popular choices that fulfill these qualifications. However, Muenster is becoming increasingly popular as well. It is a sweeter-tasting cheese than Mozzarella and is more buttery with a higher fat content.
When choosing a cheese such as Cheddar, Colby, or Muenster to blend with Mozzarella, young cheese under three months should be selected. As cheese ages, the pH and proteolysis affect not only flavor, but also cheese performance in terms of oiling off on the pizza surface. Some manufacturers choose a more aged Cheddar for its sharp tangy flavor. If so, then the aged Cheddar should be used as a flavor enhancer, rather than the main topping, to avoid a "soupy" surface appearance.
--- PAGE BREAK ---
Hard cheeses, such as Romano and Parmesan, can work in a frozen pizza operation or in freshly baked foodservice operations, but not for a fast-food operation. The hard cheeses tend to melt slowly and perform best when baked in an oven slowly; otherwise, they dry too quickly and might scorch—a definite no-no for your pizza product.
In the preparation of fresh pies, the pizza restaurateur has more options when choosing pizza cheese. Traditional Mozzarella may be used with blends of Cheddar, Colby, Muenster, Swiss, Gouda, and more exotic flavors such as Feta or Gorgonzola.
Some cheeses perform better when used as a topping, rather than as the cheese base. High-sodium Feta cheese, for instance, does not melt or stretch. Dropped on the pizza after baking, and prior to serving, it lends a distinctive flavor to the dish. If the salty flavor of the Feta is too intense, then a sprinkling of Queso Blanco can be mixed in. Also, cheeses such as Romano can complement strong-flavored toppings, such as certain peppers, olives, or other vegetables.
For more information, contact Dairy Management, Inc., 10255 W. Higgins Rd., Ste. 900, Rosemont, IL 60018-5616 (phone 847-803-2000; fax 847-803-2077; www.dairyinfo.com).
Facility provides stable production of texturizer. Guar gum—a food additive used to thicken, texturize, and retain moisture—may be used in ice cream, whipped cream, cream cheese, barbecue sauce, bread, cereal, salad dressing, and other prepared foods. Guar (Cyanmopsis tetragonoloba) is a drought-tolerant legume that grows in semiarid regions with well-drained, sandy soil.
The United States imports more than 96 million lb of guar gum annually (the majority of the world's guar supply is grown and processed in western India and eastern Pakistan). However, an important development is occurring which may give U.S. guar manufacturers and the food industry a more secure alternative to imported guar, as well as having a positive impact in the future creation of ingredients for improving the texture of traditional and new formulations.
The Southwest Guar Cooperative Association (SWGCA), a producer-owned cooperative headquartered in Brownfield, Tex., will build and operate a guar bean processing facility that will crack the beans to extract the gum. The facility, located in Brownfield, will serve the needs of both guar producers and guar manufacturers to encourage and support long-term, stable production in the U.S.
According to the association, the facility will have an annual capacity of 47.5 million lb of guar beans, and will be operational in time to process the 2002 crop. U.S. grown and processed guar will be available in early 2003. SWGCA received a $500,000 value-added agricultural product market development grant from USDA Rural Development to help fund the construction and operation of the facility.
A new web site, www.swguar.com, was recently launched by the association to provide background information on the co-op and its construction of the guar bean processing facility and the planting of 10,000 acres of guar. SWGCA is expected to add functionality to the site, including a secure section where customers can manage their account with on-line order placer, order status, and order tracking.
For more information, contact the Southwest Guar Gum Cooperative Association, 807 N. Fifth St., Brownfield, TX 79316 (phone 806-637-8096).
--- PAGE BREAK ---
Frozen novelty provides twin textures and vibrant colors. A frozen novelty concept having an appearance and texture that might appeal especially to children ages 10–15 has been developed by Danisco USA, Inc., P.O. Box 26, New Century, KS 66031-0026 (phone 913-764-8100; fax 913-764-5407; www.danisco.com).
The concept features a sorbet-covered sherbet bar in three flavor combinations. For younger kids, are bars combining strawberry sorbet and blue raspberry sherbet and green apple sorbet coated in grape sherbet. Research has shown that blue and green colors are popular among children. For older kids or "tweens," a bar combines the popular flavors of cola sorbet with the fruity zest of cherry sherbet, a popular flavor combination for that specific demographic.
The twin-textured bar is formulated with an emulsifier/stabilizer blend, Elevations 900, which is said to provide many benefits. When used in the sorbet, it controls ice crystal size, provides heat shock protection, and offers a clean flavor release. In the sherbet center, it helps achieve a smooth texture, provides heat shock protection, and offers a clean mix to accommodate flavor variations.
According to the manufacturer, no special handling conditions are required for the emulsifier/stabilizer blends. Furthermore, there are no masking ingredients in the base itself, so flavor combinations are not restricted.
Blueberries create visual appeal. Use of blueberries to create visual appeal in foods was highlighted at the EXPOPAN show in Mexico City, September 20–23, by U.S. Highbush Blueberry Council (USHBC), c/o Thomas J. Payne Market Development, P.O. Box 281525, San Francisco, CA 94128-1525 (phone 800-824-6395; fax 650-340-8568; www.blueberry.org).
The show, a gathering place for processors, distributors, and suppliers to Mexico's baking and pastry industries, was sponsored by Mid-American International Agri-Trade Council (MIATCO) and the Michigan Dept. of Agriculture. The USHBC participated in the exhibition in partnership with the ABCC Coalition (Apple, Blueberrry, Cherry, and Cranberry) to promote the use of these fruits and ingredients.
At the 10th Annual International Exposition, the blueberry was sampled in baked goods as well as a topping. Professional chefs prepared chocolate blueberry cake; blueberry tarts; blueberry cheesecake; and a red, white, and blueberry American flag constructed of miniature fruit tarts. The blueberries were adapted into native Mexican cuisines and provided a colorful way to enhance appearance for potential use in new product development.
According to a representative from USHBC, students from a Mexican baking culinary school were especially intrigued with the blueberry's colorful possibilities.
Blueberries are available in a variety of forms, including fresh, frozen, dried, as a filling, as preserves, and in syrup. Marketing materials, technical data, and information on the latest health and nutritional benefits of blueberries are available.
--- PAGE BREAK ---
Natural color derived from red radish is introduced. A natural color based on red radish was recently launched by RFI Ingredients, 300 Corporate Dr., Ste. 14, Blauvelt, NY 10913 (phone 845-358-8600; fax 845-358-9003). The product, the newest addition to the company's ColorPure™ line of natural colors, is said to be similar in hue to that of FD&C artificial color Red 40 and offers potential as a replacement in certain applications.
According to the manufacturer, the color is more stable than fruit anthocyanins, can be used at a higher pH level than other products such as red cabbage, and is certified GRAS and kosher. Available in liquid or powdered forms, it has potential uses in beverages, dairy products, fruit preparations, confections, and salad dressings.
Other products in the line include red beet root, red cabbage, purple carrot, elderberry, black currant, carmine, beta-carotene, and turmeric. A description of these natural colorants and their main applications are available from the company.
Also offered are natural color blends in orange, yellow, red, grape and brown hues. These liquid blends are suitable for a wide range of applications.
Natural colors, grapefruit flavors can enhance appearance. A variety of natural color extracts, coloring food products, flavors, and other ingredients for enhancing a product's appearance are available from Wild Flavors, Inc., 1261 Pacific Ave., Erlanger, KY 41018 (phone 859-342-3600; fax 859-342-3610; www.wildflavors.com).
The company's Colors from Nature™ line reportedly provides a wide variety of red hues, purples with all natural pigments, oranges with excellent stability, natural alternatives to artificial yellows, greens with all natural components, and browns that work well over a broad pH range. Examples include curcuma emulsion, mixed carotenes, citrus oil, riboflavin, tagetes, beta-carotene, annatto, red pepper, carmines, red grape, aronia, elderberry, red beet juice, hibiscus, grape skin extract, purple carrot, red cabbage, copper chlorophyll, stinging nettle, spinach, orange extract, malt, caramel color, and carbon. Colors can also be customized to provide individualized solutions for specific problems.
In the September 2002 Ingredients section, we saw how colors from the company can highlight pectin candies and when combined with flavors such as Chili Blend or Tamarind Flavor can help create ethnic-type confections. Other potential applications for these colors can include bakery products, snacks, frozen desserts, meats, beverages, and a variety of other products.
A line of grapefruit flavors from the company can also enhance the appearance of a product. For example, emulsion flavors can impart a cloudy appearance to non-juice beverages, juice drinks, syrups, and alcoholic drinks. Clear flavors may be used in clear beverages, alcoholic beverages, juice drinks, syrups, and confections. Dry flavors have application in drink powders, iced tea mixes, gelatin desserts, bar mixes, and cake mixes.
--- PAGE BREAK ---
A caramel color that sticks. An oil-dispersible caramel color blend which provides adhesion properties in snack and confectionery applications was developed by D.D. Williamson & Co., Inc., 1901 Payne St., Louisville, KY 40206 (phone 502-895-2438; fax 502-895-7381; www.caramel.com).
Traditional caramel color is water soluble. However, because of this blend's properties, it may be used in applications requiring a brown color that is dispersible in oil or fat systems where the final food product is solid. Furthermore, it helps to minimize uneven color distribution in a dry or crystal mixture.
According to the manufacturer, the innovative blend is said to help seasonings, such as barbecue-flavored products, to adhere better to chips and other snacks. The blend coats the salt in the seasoning, forming a protective layer which provides improved adhesion to the chip.
Also, the blend can enhance cinnamon sugar for toppings and fillings in confectionery products. It coats the sugar crystals, resulting in better cinnamon adhesion and more uniform product appearance.
Native starch improves texture in soy yogurt. A functional, native, tapioca starch for improving the texture of soy yogurts is available from National Starch and Chemical Co., Information Center, One Matrix Dr., Monroe, NJ 08831 (phone 800-797-4992; fax 609-409-5699; www.nationalstarch.com).
Marketed under the name Novation® (9330 or 9360), the starch is produced by a proprietary process which enables it to withstand rigorous food processes without breaking, leading to a final product that does not have thin viscosity, graininess, sliminess, or other unacceptable texture qualities.
A small amount of the starch may be used as an alternative to gums to thicken and stabilize the soy yogurt. Furthermore, it does not mask any delicate flavors such as vanilla.
Quality Assurance International has certified these native starches. As a result, these thickeners are suitable for products labeled as 100% organic and provide an option for improving mouthfeel in soy yogurt.
The Novation line of native starches was introduced six years ago to enable food manufacturers to successfully thicken foods in applications requiring resistance to heat, acids, and shear from mixing and blending.
Binders may help make venison moist and tender. Researchers at the University of Missouri are seeking ways to make venison meat more tender without sacrificing its healthiness. They are experimenting with high-protein binders in ground venison to help the meat retain moisture through cooking. The ingredients tested include sodium caseinate and whey, soy protein, modified cornstarch, hydrolyzed oat flour, and carrageenan.
The researchers add 20% water and salt to the binders, blend the mixture with ground venison, and subject it to heat processing.
--- PAGE BREAK ---
Various factors need to be considered. Moisture-holding capacity is one factor. Another is the color the binding agent lends to the meat. The higher the concentration, the lighter the color gets, which may be undesirable.
Venison has many health benefits and a distinctive flavor. However, it may also have a dry taste. If the experiments prove successful, venison may become a viable commercial alternative to other red meats. Venison may be ground up and put into salami, sausage, and other meat products.
White pepper is suitable for use in light-colored formulations. Black pepper may still be the king of spices, but in some applications its dark flecks may not be desirable, such as in light-colored soups and sauces. In these formulations, a white pepper is recommended by American Spice Trade Association, 49 E. 21st St., New York, NY 10010 (phone 212-420-8808; fax 212-254-2452).
According to the association, white pepper (Piper nigrum) has traditionally been the favorite form of pepper in Europe but nowhere near as appreciated in the U.S. However, the spice is gaining in popularity in this country. In the past 5 years, imports of white pepper have increased 27%, reaching an all-time record of 16 million lb in 2000 (nearly triple their level of 20 years ago).
Black pepper and white pepper are from the same berry. For white pepper, only the light-colored inner kernel is used, whereas for black pepper, the entire berry is utilized. Once the outer skin is soaked and rubbed off, the remaining kernels produce a spice that is milder than black pepper and without the full flavor bouquet that is contained in the whole berry.
Indonesia continues to supply most of the white pepper imported to the U.S. (86% in 2000), followed by Brazil.
Almond forms vary texture and appearance. Rocky Road ice cream. Marzipan. Almond Mocha Fudge. Chocolate bars with almonds. Chicken Almond Ding. Try to imagine any of these dishes without the almond to add texture and or enhance visual appeal.
The availability of almonds in a variety of forms (whole, sliced, diced, blanched, paste, butter, and flour) makes possible the creation of a wide range of textures and visual appearances for cereals, baked goods, dairy products, confections, snacks, nutrition bars, and other food products. In fact, the selection of a particular almond form can vary the appearance, texture, flavor, and even application potential of the finished product.
Almonds can retain a crunchy texture across a broad range of temperatures, largely due to their low moisture content. When added to batters and doughs, they still retain their crunch. Furthermore, they can enhance the product by providing color and visual appeal. For example, blanched almonds contrast suitably against dark chocolate while natural almonds and darker almonds provide an appealing color note against lighter backgrounds.
Almonds also have potential in new product development. Spiced almonds may be used as a topping on cookies and other bakery products. Almonds can add a special crunch to a cheese spread that may be colored or flavored with raspberry or other flavors. Because of their properties, almonds can upscale products such as yogurt or frozen novelties.
Recently editors were taken on an Almond Harvest Tour where they were introduced to the many benefits of the almond.
For more information, write to the Almond Board of California, 1150 Ninth St., Ste. 1500, Modesto, CA 95354 (phone 209-343-3218; fax 209-549-8267; www.AlmondsAreIn.com).
--- PAGE BREAK ---
Developing caramel colors as cocoa extenders. A variety of formulations using powdered caramel colors as effective cocoa extenders have been developed by Sethness Caramel Color, 3422 W. Touhy Ave., Chicago, IL 60645 (phone 888-772-1880; fax 847-329-2090; www.sethness.com).
According to a representative from the company, "our research and development department has worked directly with a number of bakery and other food companies to develop highly effective cocoa extenders." The broad selection of powdered caramel colors are said to represent viable, economical solutions to the cocoa extension challenge.
The company provides an extensive range of end colors for food and beverage applications, ranging from light yellows to reddish browns to the darkest browns. Recently, the company's caramel color production facility in Clinton, Iowa, has completed a major expansion.
New colors derived from fruit and vegetables introduced. Two new color shades were added to the Exberry® line of fruit- and vegetable-derived colorants by GNT USA, Inc., 660 White Plains Rd., Tarrytown, NY 10591 (phone 914-524-0600; fax 914-524-0681; www.gnt.usa.com).
Mango Yellow is said to offer variegated gradations of yellows, oranges, and light reds, independent of pH. Color ranges attainable with the shade are said to correspond to numerous flavor profiles, including lemon, orange, peach, apricot, mango, papaya, and vanilla.
The color, which may be used as a replacement for annatto, is suitable for use in cheeses, yogurts, milk drinks, and other lipid-based dairy applications. It can be used in various multicomponent viscous food systems without bleeding, color separation, or visible color loss due to pasteurization of the final product.
The shade can also be used in a variety of water-based applications, such as hard and coated candies, jelly beans, fruit chews, chewing gum, and other confectionery products, as well as in fruit preparations, marmalades and preserves, baked goods, puddings, and frozen desserts.
Bordeaux imparts a grape-purple color for use in fruit preparations, fruit/flavor inclusions, bakery bits, sugar confections, yogurts, smoothies, ice cream, gelatin desserts, and soft drinks. The water-soluble color, described as a replacement for grape skin extract, is said to complement colors associated with a variety of flavors such as grape, blueberry, black currant, wildberries, mixes berries, black cherry, and other dark berry fruit flavors.
Protein products exhibit desirable texture and mouthfeel. Fiberized protein products made from animal or vegetable protein are said to exhibit realistic meat texture, taste, and mouthfeel. The process, which uses a twin-screw extruder and a specific profile, was developed in conjunction with France-based Protial by Clextral, Inc., 14450 Carlson Circle, Tampa, FL 33626 (phone 813-854-4434; fax 813-855-2269).
The fiberized products created by this process offer a range of desirable physical attributes in terms of texture, color, and surface appearance. The products are suitable for ready-to-eat entrees, such as sandwich fillings, or for pizza and salad toppings. The meatless formula is designed for vegetarian beef steaks and other meatless entrees.
According to the manufacturer, the process combines protein-rich formulas from animal or vegetable origin, for a protein content between 50 and 90% of total dry weight. Source protein may include vegetable protein from soy or wheat and animal protein from chicken, rabbit, beef, pork, or fish, depending on the final product desired. Vegetarian products are processed strictly from soy and wheat.
Prior to the extruder, the raw materials are mixed to obtain a smooth blend of the protein bases. The mixture is metered to the twin-screw extruder where the ingredients are blended and melted by the thermomechanical action of the screw, creating the long-textured protein strands that the key to the success of the product.
--- PAGE BREAK ---
Flavored pieces offer chewy texture. Flavored pieces which offer a chewy texture in baked goods, hot and cold cereals, ice cream, bars, and other products was developed by Nuvex Ingredients, Inc., P.O. Box 158, Blue Earth, MN 56013 (phone 507-526-7575; fax 507-526-2838; www.nuvexingredients.com).
Called NuChews, the ingredient is produced by a technology which allows it to have a low water activity and to retain its shape through baking. Flavors, colors, and sizes can be customized to meet specific needs.
Available in a variety of shapes such as stars, circles, and nuggets, the flavored pieces can help enhance the appearance of the product. Furthermore, they work well in baked goods where their flavor and soft texture stand out, they do not brown, and they are heat stable.
Flavors include butterscotch, blueberry, caramel, cherry, chocolate, cranberry, cream cheese, lemon, marshmallow, milk, orange, raspberry, strawberry, vanilla, and yogurt.
Natural soluble fiber improves taste and texture. Inulin, a natural soluble fiber which can improve the taste and texture of food products, is available under the name Oliggo-Fiber™ from Cargill Health & Food Technologies, P.O. Box 5625, Minneapolis, MN 55440 (phone 952-742-6000; fax 952-742-7393; www.cargill.com).
The company recently announced that the multifunctional ingredient has been self determined as GRAS by an independent panel of experts, and is suitable for use in baked goods, beverages, cereals, cheeses, salad dressings, spreads, creams, desserts, low-fat yogurt, meats, nutrition bars, and sugar-free chocolate.
Made from chicory root, the ingredient is partially digestible, contributing 1.5 kcal/g. Since it mimics the texture of fat, it provides an added richness to food products, especially low-fat versions, while offering fewer calories than traditional fat and carbohydrate-based ingredients. Having a mildly sweet taste, the ingredient can be used as a bulking agent in low-calorie, sugar-reduced, or diabetic-suitable foods in combination with sweeteners and polyols.
Line of natural colorants makes debut. A new line of natural colorants was introduced by Colorcon, 415 Moyer blvd., West Point, PA 19486 (phone 215-699-7733; fax 215-661-2605; www.colorcon.com). The high-quality colors are said to demonstrate good stability, provide improved performance, and offer nutritive benefits.
The product line includes a full range of annattos and carmines, available in dry, dispersed, and blended formulations. The line also includes colors derived from such sources as saffron, gardenia, black carrot, paprika, beet, turmeric, and grape.
The colors are suitable for use in a variety of food products, including baked goods, confections, and snack foods. They are said to offer food processors the opportunity to formulate products with vivid and pastel shades.
--- PAGE BREAK ---
Adding dazzle to existing products. An innovative way to add sparkles of color to a variety of food products is available from Watson Foods Co., Inc., 301 Heffernan Dr., West Haven, CT 06516 (phone 800-388-3481; fax 203-932-8266).
Called Edible Glitter, the product may be used to change the appearance of foods such as breakfast cereals, tortilla or potato chips, popcorn, cheese snacks, gummy or hard candies, jelly beans, marshmallows, breads, nutrition bars, snack cakes, and other products. The company recently introduced a whole new range of possible applications for the product.
According to the manufacturer, the product comes in a wide range of colors, and new flake sizes and thicknesses have been developed. Custom color blends are also available, as well as a variety of flavor options to suit the application.
The product, which is sugar free and contains no fat, can help add dazzle to existing product lines, help differentiate applications in the marketplace, create products for holiday promotion (imagine, for example, popcorn with red and green glitter for the Christmas season or orange and black glitter for Halloween), or design novelty products especially for children.
Since the company is a manufacturer of vitamin and mineral premixes, edible glitter may also be used to enhance the appearance of food products fortified with different nutrients. Adding eye-catching colors to a fortified food can make it more fun, novel, and attractive.
Raisins for all colors. There are a variety of novel ways to deliver colors and flavors into a food system, ranging from edible glitter to flakes or bits. Now raisins may provide another alternative, according to the California Raisin Marketing Board, c/o Thomas J. Payne Marketing Development, 865 Woodside Way, San Mateo, CA 94401-1611 (phone 650-340-8311; fax 650-340-8568).
Colored raisins (see photo on page 38) resembling a range of different fruits may be used to enhance the appearance of baked goods, breads, snacks, dairy desserts, and other products. Such an innovation can not only transform the finished product, but also help promote the raisin and its functionality and health benefits.
The colored raisins may also be flavored with lemon, cinnamon, peppermint, cherry, strawberry, licorice, and, for those with spicier tastes, jalapeño pepper.
In addition to delivering novel colors and flavors into the application, raisins can function as natural sweeteners; are cholesterol free, low in sodium, full of vitamins and minerals such as iron and potassium, and virtually fat free; and act as natural preservatives, helping to inhibit staling and extend shelf life.
Carrot-derived ingredients serve as colorful bases. Carrot juice concentrate for use as a nutritious and colorful base in the formulating of frozen slushie drinks and other food applications is available from Wm. Bolthouse Farms, Inc., 7200 E. Brundage Lane, Bakersfield, CA 93307-3099 (phone 661-366-7209; fax 661-366-9236; www.bolthouse.com).
High-quality, certified organic and conventional ingredients derived from California carrots include low-acid aseptic purees and juice concentrates, purified carrot fiber for controlling moisture in baked goods and fillings, and purified isolates for controlling moisture in processed meats.
Carrot ingredients may be used to enhance the appearance, functionality, and nutritive value of a variety of food applications, including beverages, baked goods, soups, dressings, dips, salsas, sauces, gravies, snack foods, baby foods, health products, and other products.
--- PAGE BREAK ---
Rice-based ingredients improve texture and appearance. Rice-based derivatives for enhancing the appearance and texture of food products are available from A&B Ingredients, Inc., 24 Spielman Rd., Fairfield, NJ 07004 (phone 973-227-1390; fax 973-227-0172; www.abingredients.com). The ingredients can add value to food products by improving creaminess, crunchiness, or crispness; reducing fat and grittiness; and providing a smooth glossy finish and a white color.
For example, a rice starch-based system may be used as a gelatin alternative in yogurt applications. Providing a plastic structure similar to that of gelatin, the ingredient reportedly breaks down into a creamy gel with minimal stirring. The starch also provides a filmy layer in the yogurt, which imparts a sheen and a fat-like creamy mouthfeel similar to a higher fat product. In addition, the properties of the rice starch aids with the stability of the yogurt against separation and whey off.
Rice-based derivatives may include starches, flours, proteins, and powder blends. They can have application in baby foods, soups, sauces, dressings, marinades, baked goods, cereal bars, meat preparations, coated confections, extruded snacks, batters and coatings, frozen desserts, rice milk beverages, and other products.
New paprika oleoresins introduced. New paprika oleoresin products have been developed by Dinesen Trading Co., Inc., 815 Sunset Rd., Port Washington, WI 53074 (phone 262-268-7272; fax 262-268-7271; www.dinesentrading.com). A paprika oleoresin referred to as Ratio-1 is described as a more red oleoresin. An oleoresin of paprika containing a high fraction of yellow pigments is available as an oil solution of mixed carotenoids. Customized shades of paprika oleoresins are also offered.
The company also specializes in the manufacturing of naturally derived annatto food colors, blends of annatto/paprika, annatto/turmeric, and annatto/betanin. Special products include an oilsoluble annatto color, DDM-15, of 1.5% bixin completely dissolved in oil. The product will readily blend into oil and fat and is a natural alternative to the synthetic carotenoids on the market.
Grape-derived color has application in nutritional beverages. A new generation of color made from grapes was launched by Canandaigua Concentrate, 12677 Rd. 24, Madera, CA 93637 (phone 559-661-5547; fax 559-661-3430; www.cwine.com. Called Mega Natural® Nutra Red, the color is specially designed for use in nutritional beverages with high concentrations of vitamin C and calcium fortification.
A gem of a product adds texture and visual appeal. New particulate ingredients for adding flavor, texture, and visual appeal to a variety of bakery, cereal, dairy products, and snack foods have been introduced by Custom Industries, 9807 S. Forty Dr., St. Louis, MO 63124 (phone 314-787-2828; fax 314-787-2838).
--- PAGE BREAK ---
Products called Coextruded Gems are cylindrical and uniform in shape, applied as an inclusion or topically, and sized in various lengths and diameters. Coextruded to combine two and three flavors in one component product, they include such types as chocolate marshmallow, chocolate orange, chocolate raspberry, cranberry orange, graham marshmallow, mixed berry, peanut strawberry, and strawberry banana.
In addition, other new particulate ingredients being offered include color-changing bits, and a new line of non-sweet, sugar-free, and low- or no-fat particulates. The company makes a wide range of bits, crunchlets, gems, and coextruded gems for enhancing texture and visual appeal.
The company has recently opened a new research and development center and corporate office in St. Louis to provide a comprehensive approach to support customers' needs. The new center incorporates both a product research and development area and an applications demonstration kitchen. The center is said to be an interactive resource, allowing the customer to work on-site with the research and development team to increase product speed to market.
New beta-carotene product offered. Beta-carotene offering a spectrum of yellow and orange shades was introduced by Allied Biotech Corp., No. 76, Sec. 2, Tun Hua South Rd., 12th Fl., Taipei, Taiwan R.O.C. (phone 886-2-2703-0209; fax 886-2-2703-0289; www.aicgroup.com).
Altratene is the company's trademark for powder and oily formulations of beta-carotene for beverages, margarine, dairy products, soups, noodles, flavors, dietary supplements, and other products requiring a stable, bright yellow to orange color, or where pro-vitamin A enrichment is needed.
The product is said to have been successfully launched to the food industries in Asia, Europe, and the Americas. It is manufactured in a new large-scale and state-of-the-art facility in Taiwan.
Color blends offer blue and green hues. Natural blue and green color blends have been developed by ColorMaker, 3309 E. Miraloma Ave., Ste. 105, Anaheim, CA 92806 (phone 714-572-0444; fax 714-572-0999; www.colormaker.com). The color blends are said to be available for use in compressed tablets and limited food applications.
According to the manufacturer, they are available as free-flowing powders with moisture levels below 5%. The color blends are light and heat stable. However, they are generally not pH stable in solution below 6.0.
The company develops and manufactures a wide range of natural color blends, including annatto, beet juice, beta-carotene, caramel, carmine, grape juice, grape skin extract, paprika, purple carrot, red cabbage, saffron, spinach, or turmeric. The formulation of these blends takes into consideration a variety of factors, such as pH, heat processing, packaging, shelf life, and kosher requirements.
Exotic colorant introduced. An exotic red natural colorant, Red Dragon Fruit pulp and clarified concentrate, was introduced by IngredienTrade/Emirates Dates Factory, 250 W. 57th St., Ste. 2532, New York, NY 10107 (212-586-1880; fax 212-246-2493; www.ingredientrade.com).
The brilliant fuchsia/red colorant has proven stability in a wide range of pH and heat for use in beverages, nutraceuticals, confections, baked goods, dairy products, and other applications. It may be used as a natural and kosher alternative to insect derivatives and grape skin extract.
Red Dragon Fruit (Hylocereus costaricensis) has its origins in Nicaragua. The manufacturer uses optimal processing technology to provide a stable, natural, and kosher ingredient.
--- PAGE BREAK ---
Lipid-based system delivers bursts of color. A lipid-based system delivering flavors and colors has been introduced by Loders Croklaan, 24708 W. Durkee Rd., Channahon, IL 60410-5249 (phone 815-730-5200; fax 815-730-5202; www.croklaan.com). Called Betrflakes, the en-capsulated system allows product developers to easily and quickly add intense, localized bursts of flavor and color to breads, muffins, cookies, and other bakery items.
The technology used to produce the system concentrates the flavor/color particulates, allowing them to survive the baking process without losing intensity, texture, or consistency. Flavors available include peach, strawberry, banana, blueberry, and others. Also, savory flavors for bakery applications are available.
In a related story, Unilever has announced that it will sell its international specialty oils and fats business, Loders Croklaan Group, to IOI Corporation Berhad of Malaysia. According to a representative, "We are certain that Loders Croklaan's new parent company can further develop the business by adding strength in raw materials and regional presence in Asia."
Texture systems provide key benefits. New texture systems were launched by International Specialty Products (ISP) Food Ingredients, 1361Alps Rd., Wayne, NJ 07470 (phone 973-628-3938; fax 973-872-1583; www.ispcorp.com).
A texture system designed for specific application in nutritional beverages, Stabilize® NB 100 consists of sodium alginate and microcrystalline cellulose working synergistically to provide superior stability and a smooth mouthfeel. The system suspends vitamins, minerals, and cocoa powder without sedimentation or separation during storage.
A stabilizer system for salad dressings and sauces, Textureze™ SD 200 consists of propylene glycol alginate and microcrystalline cellulose, working together to provide stability and a rich, creamy mouthfeel. The system may be used in both full-fat and reduced-fat applications.
Gum system enhances sorbet. A gum system, a combination of guar and pectin for enhancing sorbet recipes, has been developed by TIC Gums, Inc., P.O. Box 369, Belcamp, MD 21017 (phone 410-273-7300; fax 410-273-6469; www.ticgums.com).
Called TIC Pretested® Ticagel™ PG-730, the gum system provides water binding and crystal prevention properties, enhancing the mouthfeel of the finished product. In addition, it provides the needed viscosity and protein reactivity.
In an independent study conducted at the University of North Carolina, a taste panel found that the deodorized guar gum with pectin yielded a creamier and smoother mouthfeel than pectin alone. That characteristic is especially important in a product such as sorbet, with its delicate flavor profile.
Smoke flavors create grill marks. A way to create grill marks using specialized natural smoke flavors through the normal cooking process has been developed by Red Arrow Products Co. LLC, P.O. Box 1537, Manitowoc, WI (phone 920-683-5500; fax 920-683-5524; www.redarrowusa.com).
According to the manufacturer, carbonyls in the liquid smoke interact with proteins on the product surface to create varying degrees of browning. By applying a liquid smoke called CharSol VSA™, processors can create a golden-brown, lightly seared look with minimal smoke flavor.
Another smoke flavor, CharSol Select 24P™, may be used to impart more of a charred appearance with a light smoky aroma and mellow smoke flavor. For medium color and rich smoky aroma and taste, the smoke flavor CharSol Supreme Poly™ is suitable.
Application methods will vary with product type and processing parameters.
--- PAGE BREAK ---
Solutions for coloring edible products. A full line of decorating colors for use in baked goods, confections, dairy products, snack foods, beverages, powdered mixes, and other products is available from Chefmaster, a Byrnes & Kiefer Company, 3701 W. Carriage St., Santa Ana, CA 92704 (phone 714-546-2433; fax 714-546-2721; www.bkcompany.com).
Products offered include Gel Colors, which are strong bright colors that are concentrated in a clear gel base; Liqua-Gel Colors, which are packaged in easy-to squeeze bottles; and Airbrush Colors which are highly filtered and can be used with any airbrush to deliver brightest colors available.
Also available is a new improved Piping Gel, which is ready to use, does not string or pull when cut, and is freeze-thaw stable. It comes in clear, black, blue, green, red, yellow, orange, and pink colors.
Colors from India. A broad range of synthetic food colors are available from India-based Neelikon Food Dyes and Chemicals Ltd. In the United States and Canada, these products are represented exclusively by ALPS Colors LLC, P.O. Box 18272, Baltimore, MD 21227 (phone 410-947-6427; fax 410-363-7433), a marketer of FD&C and other specialty dyes.
High-purity water-soluble colors and lake colors are offered for the food, beverage, confectionery, and pharmaceutical industries. All water-soluble colors are available in micro-fine powders and dust-free granules. Literature describes the properties of these colors, including molecular weight, bulk density, and solubility, and includes charts illustrating different shades, ranging from yellow to black.
Coatings combine with colorful particulates. Special coating technologies combined with colorful particulates were used to create a variety of fun and innovative food product prototypes by the business units of Kerry Ingredients, 100 E. Grand Ave., Beloit, WI 53511 (phone 608-363-1200; fax 608-363-1598; www.kerryingredients.com).
For example, Potato Baco Blues, an appetizer for children, is made using frystable color bits with a bacon-flavored potato-style breader and a blue-colored, grilled cheese-flavored filling designed to hold its shape. Reuben Bites is a snack made with corned beef and Swiss cheese sauce, a tangy Thousand Island dressing, a sauerkraut filling, and a rye breader that has real caraway seeds and a crunchy texture.
Is that blue or bleu? A newly developed technology offers specialty cheese manufacturers the ability to produce custom-flavored, custom-colored cheeses (for example, blue for blueberry, green for apple, brown for root beer, or pink for bubblegum).
A cheese-injection technology, developed by the Western Dairy Center at Utah State University, shoots a narrow, high-pressure stream of liquid into a young, mild-flavored cheese. As the cheese matures, the added flavor or color spreads through the block of cheese to help create a custom product.
For more information, write to Dairy Management, Inc., 10255 W. Higgins Rd., Rosemont, IL 60018 (phone 847-803-2000; fax 847-803-2077; www.doitwithdairy.com).
Flag this dessert. The October 2002 Ingredients section discussed ingredient developments in frozen desserts. Colors and texturizers, of course, played a major role in this particular application. Not surprisingly, when considering the current events of today, the colors red, white, and blue are becoming increasingly popular. For example, a frozen dessert prototype bearing these colors was developed by David Michael & Co., 10801 Decatur Rd., Philadelphia, PA 19154 (phone 215-632-3100; fax 215-637-3920; www.dmflavors.com). The frozen dessert was a combination of strawberry sorbet, vanilla ice cream, and blueberry sorbet. Also, formulated was the Liberty Pop™, a novelty popsicle featuring strawberry, lemon/lime, and blueberry flavors.
--- PAGE BREAK ---
Colors from Chile. Very stable solvent-free natural colorants for the food and beverage industry are available from Colores Naturales de Chile S.A., Ruta 41, El Hinojal, La Serena, IV Region, cl, Chile (phone 56-2-283-0668; fax 56-2-2831137; www.carminecolor.com). The company is a leading developer and manufacturer of carmine and cochineal xtracts.
Glazing agent provides high sheen. New carbohydrate-based glazing agent providing bakery products with a high sheen was developed by National Starch and Chemical Co., 10 Finderne Ave., Bridgewater, NJ 08807 (phone 908-685-5257; fax 908-685-5355; www.nationalstarch.com). Called Vera-Sheen™, the product dries quickly and clearly, and leaves a nonsticky surface. Baked goods coated with the new glazing agent are said to exhibit a far greater sheen—5 to 10 times more gloss in some cases—than can be achieved with conventional liquids or egg whites.
Colored spicy sprinkles enhance appearance. Colored spicy sprinkles, available in zesty tomato and oregano flavors, were developed by Balchem Encapsulates, P.O. Box 175, Slate Hill, NY 10973 (phone 877-222-8811; fax 845-355-4204; www.balchem.com). Called Flavorsure™ 3-D, the encapsulated ingredients have a look and texture similar to nonpareils, and may be used for both topical or matrix inclusion. One potential application for such an ingredient may be as an alternative to colored ketchups which are currently in the marketplace. In addition, a hot cinnamon sprinkle is available which is especially suitable for dessert applications. Encapsulation prevents the red color from bleeding and delivers a high-impact cinnamon flavor.
Gum combinations help improve texture of bagels. Hydrocolloid systems for improving shelf life and moisture retention of shelf-stable bagels have been formulated by Rhodia Inc., Prepared Foods Group, 259 Prospect Plains Rd., Cranbury, NJ 08512 (phone 609-860-0357; fax 609-860-0357; www.rhodia.com). The systems—called Meyprogen MS—are made with specially processed xanthan, guar, and locust bean gums for promoting the even distribution and absorption of moisture in the dough, improving volume and texture while binding water in the dough matrix.
Hazelnuts enhance formulations. Hazelnuts may be used to enhance the appearance and texture of a variety of formulations, including breads, cookies, biscotti, and confectionery items. In addition to their functionality benefits, hazelnuts provide potential health benefits as well—they are an excellent source of monounsaturated fat, dietary fiber, calcium, protein, and vitamin E. Formulation tips for enhancing texture and appearance with hazelnuts are available from the Hazelnut Council, 1 Twinbrooks Trail, Chester, NJ 07930 (phone 908-879-8660; fax 908-879-8666; www.hazelnut.com).
When talking about ingredients that enhance appearance and texture, one can't help thinking of food development as an art. Your canvas is your food product. Perhaps it's a soy pudding. Or a pizza. Or a frozen dessert.
Specifications regarding this work in development may come from your patron, the customer. You have a wide palette of ingredients or "paints" to choose from. And, of course, the skill lies in knowing which ingredient to apply to your canvas.
In that sense, both food scientists and culinary chefs are artists. And as they apply their art, both professionals have to do a lot of preliminary drawings. Sometimes the final product is not always what is wanted or expected. And when that happens, you have to start all over again.
This month's Ingredients section has looked at a variety of ingredients which may be used to enhance the appearance and texture of your creation. Colored raisins, color blends that provide adhesion properties, edible glitter, fiberized proteins, coextruded particulates, and many others were discussed.
Hopefully, some of these new developments will provide assistance for all the Van Goghs of product development out there.
by DONALD E. PSZCZOLA
Associate Editor