Many ingredient suppliers are increasingly approaching their product applications from a culinary and food science perspective. Interestingly, this was not always the case. I still remember several years ago when terms describing a fusion of food science and culinary arts first originated. Or when an ingredient supplier first pioneered the concept of establishing a "college" that combined the skills of both disciplines. To judge the impact that such events had, all you had to do over the years was walk the various IFT FOOD EXPO® show floors and see the increasingly prolific number of white chef hats— each person under that hat creating culinary dishes that showcased the ingredients of the supplier.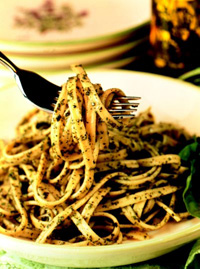 The concept of ingredient companies developing closer relationships between their food scientists and their chefs is pretty well entrenched today. Of course, I suspect there are still some variances between companies' philosophies toward product development. Some ingredient companies might employ corporate chefs with food science backgrounds, others might employ food scientists with an appreciation of the culinary side, and others might take advantage of the synergistic relationships between the "art" created by the chef and the "science" provided by the technologist in trying to translate the gold standard to their product applications.
And—both in and out of the kitchen—companies are employing a wider variety of means to stimulate product development, bringing the two disciplines closer together. For example, some companies employ creative competitions between food science students to develop products that can work well—both from a food science and a culinary perspective—in the ever-competitive marketplace. Companies attend events such as the Annual Conference and Trade Show of the Research Chefs Association (RCA), where for a few days a range of segments come together to learn. Some hold seminars and workshop demonstrations for their customers. And there are many other ways as well which reflect the cooperative efforts between the two disciplines. Hopefully, Food Technology's Culinary Concepts columns shed some light on these relationships and the kinds of challenges they try to meet—either individually or together.
Overall, the relationships between the chef and the food scientist will continue to become more sophisticated, bringing a variety of advantages to the "table." That's not to say that there are those critics who still believe that the two disciplines have too many innate differences to ever successfully blend with each other— that, to put it bluntly, a chef is a chef and a food scientist is a food scientist, and they should each stay on their own side of the spatula. But such a view may ultimately prove to be outdated for a number of reasons.
First, from a marketing standpoint, it's savvy to promote relationships between the chef and the food scientist—it helps to bring a more unified focus in terms of product development, and it gives the company a stronger image, especially in an age of cutbacks and other economic pressures.
--- PAGE BREAK ---
Second, unlike in the past, when ingredient suppliers primarily provided individual ingredients and left subsequent product development activities to the customers, today's ingredient suppliers are developing finished applications formulated with a variety of their ingredients (frequently coming from different business units within the company or from key acquisitions) as well as ingredients from other companies. Taking such an approach requires a close relationship between food science and the culinary arts.
And third, as I hope this Ingredients section will show, such a union between food scientists and chefs can help achieve some very creative results. The phrase, "what's cooking in the kitchen," will take on increasing significance in product development, and new nuances or meanings will certainly emerge from the broth.
In fact, at the 2004 IFT Annual Meeting + FOOD EXPO®, we will be able to see these relationships taken one step further, as IFT and RCA are presenting an interactive pavilion showcasing Culinology™, the blended disciplines of food science and culinary arts. On the show floor, top chefs from diverse market segments will work with food technologists to create new culinary "dishes on demand" using specific ingredients. Each product will be documented with recipes and interactive discussions of development steps.
This month's Ingredients section should help whet your appetite for that upcoming event as well as many of the culinary preparations that will be highlighted at the booths during Food Expo.
This article will look at some of the ways that companies address culinary challenges. These might include the creation of new culinary centers, acquisitions of key companies that will provide missing pieces that help strengthen their product development efforts, the development of culinary programs to provide their customers with specific solutions, and the advancing of global trademarked concepts which underscore the services that the company can provide to their customers. But more than anything, this article will focus on their use of innovative ingredient solutions in applications that are developed through the cooperative efforts of food scientists and chefs.
And when talking about these new developments, what will we find in the kitchen pantry?
Well, many of the ingredients might not really surprise us. We'll find onions, tomatoes, pepper, salt, vanilla, vegetables and herbs, meat stocks, cooking wines, oils, and other familiar products. But what is especially interesting is how, through the use of new technologies and other innovations, these ingredients have been improved, combining functionality, convenience, taste, and health benefits. When we talk about these ingredients, we'll be seeing some very important differences that will distinguish them from their traditional counterparts.
We'll also see other ingredients that were probably not in the pantry 30 years ago. Soy-based products, low-trans fatty acids, low-carbohydrate ingredients, an increasing number of exotic spices from around the world, cooling flavors, and hot and hotter peppers are just a few examples.
So before our dishes get cold, let's look at the following developments:
--- PAGE BREAK ---
Flavor System Duplicates Culinary Techniques. A new flavor system for making the formulation of culinary products easier while allowing developers to add special restaurant-quality flavor profiles was highlighted at the 2004 Research Chefs Association Annual Conference and Trade Show in Savannah, Ga., by Wild Flavors, Inc., 1261 Pacific Ave., Erlanger, KY 41018-1260 (phone 859-342-3600; fax 859-342-3604; www.wildflavors.com ).
Called Chef's Shortcuts® MTS® Demi-Glace, this traditional culinary sauce can add quality and rich flavor to sauces and gravies. It can also serve as a "mother sauce" to other culinary sauces, such as Diable Sauce, Forestiere Sauce, Hussar Sauce, and Piquant Sauce. The flavor system was presented as a dry system, with chefs on hand to demonstrate its application. Prototype formulations that the company featured at the show included Caribbean Chicken Sausage with Black Beans, Pineapple, and Green Chiles.
Another flavor system recently introduced under the same brand name was Bechamel Sauce, available as a dry system for use in various applications. It can serve as the mother sauce to Marsala Cream Sauce, Jalapeño Cream Sauce, and Mornay Sauce.
Chef 's Shortcuts is the name given by the company to describe its flavors and flavor systems designed to duplicate culinary techniques. They are reported to offer a number of advantages, especially cost savings as compared to specialty raw materials that may require special handling and processing. By replicating traditional cooking processes, they cut down on time-consuming preparation and are adaptable to a wide range of applications, including entrees, side dishes, soups, marinades, dressings, sauces, processed meats, seasonings, and other products. They can be used to extend or replace hard-to-source or exotic ingredients and provide batch-to-batch flavor consistency. Furthermore, they eliminate the need for refrigerated and frozen storage, as most flavors are shelf stable in a dry environment. Flavor examples include roux, browned butter, wine reduction, stock, and caramelized vegetables.
Chicken May Be Injected with Wheat-Derived Flavor Enhancer. Simple Injection Chicken is one of several culinary applications that can be formulated with NFE-S, a natural flavor enhancer made from fermented wheat protein available from Kikkoman International Inc., Industrial Dept., P.O. Box 429784, San Francisco, CA 94142-0784 (phone 415-956-7750; fax 415-391-1842; www.kikkoman-usa.com). The application idea (shown in photo) is highlighted in a new brochure, "A Natural Start to a Natural Label."
According to the manufacturer, the ingredient is produced using specific microorganisms and enzymes to create a natural fermentation process similar to the process used to make naturally brewed soy sauce. The resulting product is then spray-dried to yield a powdered flavor enhancer that is high in amino acids, particularly glutamic acid and short-chain peptides. The natural flavor enhancer can be used as a replacement for hydrolyzed vegetable proteins and monosodium glutamate, and can be listed on an ingredient statement as fermented wheat protein (wheat protein, salt, and maltodextrin).
High in glutamic acid, NFE-S is said to provide a clean, balanced, brothy umami flavor to a variety of products. Its mild aroma and neutral, light golden-tan color make it ideal for a broad range of applications, including meat, poultry, seafood, soups, dressings, marinades, dry mixes, and seasoning blends. It also offers excellent flavor retention during heat processing and freezing, and is heat stable. A fine, free-flowing powder, it is instantly dispersible and soluble in water.
--- PAGE BREAK ---
In the highlighted application, a dry formula of salt, phosphate, rosemary extract, grill flavor, butter flavor, and the flavor enhancer can be injected into the chicken at 10%.
Kikkoman is known for its wide range of liquid and dehydrated soy sauce and teriyaki formulations which can be used in a variety of culinary application ideas, including nontraditional products such as pizza. The Kikkoman Soy Sauce Handbook, which can be useful in application kitchens, contains information on soy sauce functionality, extensive listing of the flavor components in brewed soy sauce, usage tips, and application ideas.
For those formulators who are interested in crispier coatings, the company offers Japanese-style bread crumbs which are larger than ordinary bread crumbs; have a rough, crunchy texture for superior holding power; and an appealing golden-brown color. Kikkoman Panko Japanese Style Bread Crumbs may be used as multi-purpose coating for a wide range of deep-fried, sauteed, and baked foods, such as vegetable dishes, baked or fried chicken, seafood products, stuffings and dressings, finger foods, and many others. An untoasted version is suitable for dishes that call for a lighter-colored coating which offers the same flavorful crunch and holding power as the original.
Currying Favor in the Kitchen. Controlled-release microencapsulation is helping to improve the functionality of ingredients which are suitable for use in culinary preparations. Several new ingredient developments using this technology are available from Taste Tech Ltd., Wilverley Industrial Estate, 813/815 Bath Rd., Brislington, Bristol B54 5NL, United Kingdom (phone 44-0-117-971-2719; fax 44-0-117-972-0052; www.tastetech.co.uk).
For example, a new range of curry flavors have been developed which are said to overcome the difficulties normally experienced with traditional versions. Made by controlled release microencapsulation, these flavors provide the rich taste of curry, along with delicate spice and herb notes. The flavors have application in a variety of meals and snacks, and like a newly launched Tandoori flavor, provides innovative possibilities for food manufacturers.
The process used to make these flavors works by microencapsulating the flavorings within an invisible microfilm of vegetable oil. The encapsulate is controlled to release upon change in heat, pH, or chewing. The flavorings are available in spray-dried and liquid forms, and are highly concentrated.
Because of the success of these curry flavors, the company is in the process of developing other similar flavors— Tzatziki and Raitha—which are highly flexible and work well in a number of applications, including snacks, dips, ready meals, rices, and soups.
Another popular ingredient in culinary dishes is spring onions. A natural spring onion flavor using the controlled-release microencapsulation technology has been developed which offers several advantages over dried, freeze-dried, or real spring onion counterparts. The encapsulated product is said to retain the full taste of spring onions, is cost effective, and can add variety to a range of applications, including pancakes, quiches, sandwich fillings, crisps, and mashed potatoes. The flavors are controlled to release the desired flavor attributes whenever they are programmed to do so, and are available in liquid and spray-dried forms.
--- PAGE BREAK ---
Flavors Trigger the Right Notes. A Thai-influenced flavor, Natural Galangal Lemon Grass Flavor, has been developed by Flavor Dynamics, Inc., 640 Montrose Ave., South Plainfield, NJ 07080 (phone 888-271-8424; fax 908-822-8547; www.flavordynamics.com). The flavor, part of a new line of Asian savory flavors that are said to impart authentic, freshly prepared profiles, may be used in a variety of culinary applications, including soups, sauces, rice dishes, salad dressings, meat and poultry glazes, and other products.
Available as an oil-soluble liquid or spray-dried product, the heat and freeze/thaw-stable flavor is said to impart mild, sweet, peppery ginger notes of galanga root mixed with the aromatic lemon and green notes of lemongrass. According to the manufacturer, the product relies on encapsulation to trigger flavor release at the desired time, temperature, or other processing conditions. The result is that the flavor can deliver certain nuances that traditionally fresh ingredients provided chefs.
In addition to the Asian flavor line, the company has also developed Natural Pot Roast Type Flavor, a dry product that imparts the slowly cooked caramelized notes characteristic of tender pot roast, and Natural Mirepoix Type Flavor which yields the same aromatic vegetable background character that is an essential component of stocks and many sauces.
Flavor Dynamics also manufactures a line of flavors designed to replace or reinforce fonds or stocks in any application. Called Fond-ations™, the line includes four light fond flavors—lamb, beef, poultry, and vegetable—which are said to simulate fonds created with minimal pre-roasting time. They can be used in any application where the flavor of a fond is desirable—from consomme to dark glazes. In practice, the generally accepted usage level starts at about 2%, but can vary depending upon specific flavoring needs.
Also available are Natural Fond-ations Flavor Builders, which can work in conjunction with the above four flavors in applications which require caramelized or dark notes created during moderate or heavy roasting. When used as a supplement to the other flavors, the flavor builders can open up the entire spectrum of roasted and dark notes that are normally created in the physical roasting process. The flavors and flavor builders allow food technologists to standardize their products and eliminate batch-to- batch inconsistencies often created in the cooking process.
New Generation of Soy-Based Meat Analogs Introduced. A new line of meat analog products made from soy has been launched under the name NutriSoy® Next by Archer Daniels Midland Co., 4666 Faries Pkwy., Decatur, IL 62526 (phone 217-424-5424; fax 217-424-5580; www.admworld.com). Offering alternatives to whole-muscle meat, these soy-based ingredients reportedly simulate the flavor and texture of meat more than conventional analogs and create additional opportunities for vegetarian recipes.
According to the company, the soy-based meat alternatives have a mild flavor profile, allowing it to be easily modified for a taste nearly identical to chicken. Furthermore, it has a fibrous texture similar to cooked, whole-muscle meat. It is recipe ready, low in fat and carbohydrates, and requires no preparation prior to use. The product is being promoted as "Healthy Made Tasty™."
--- PAGE BREAK ---
The product is available in strips, shreds, dices, chunks, battered/breaded nuggets, and filets. It can be adapted to any recipe or cooking process where meat is used.
The meat analogs are manufactured using an innovative technique which results in a more tender, juicy product than conventional soy-based meat analogs. The product is manufactured at ADM's state-of-the-art vegetarian food plant.
In addition to the new line of meat analogs, ADM has worked on a number of other ingredients which are offering health and functionality advantages in culinary preparations. For example, the company has made available a healthy cooking oil called Enova which is produced by a process that increases concentrations of diacylglycerols. Its chemical structure allows much of the oil to be burned as energy rather than stored as fat. Also, the company has developed a number of culinary formulations using refried beans, bean powders, and other beans including kidney, navy, black, myasi, and many others. Food developers who are interested in such formulations should contact the company.
Recipes Highlighting Meat- and Poultry-Based Ingredients. A guide featuring a selection of recipes or formulations using spray-dried chicken, turkey, and beef powders; spray-dried broth and fat powders; frozen chicken broth; shelfstable chicken fat; and other meat- and poultry-based ingredients, are available from International Dehydrated Foods, Inc., P.O. Box 10347, Springfield, MO 65808 (phone 417-881-7820; fax 417-881-7274; www.idf.com). Developed under the name Culinary Creations, the guide reflects the company's culinary approach toward product applications using its wide range of ingredients made from meat and poultry.
The guide is designed to demonstrate the taste, authenticity, and versatility of these ingredients, as well as new ingredient developments. According to the supplier, it contains starting recipes/formulas for a number of areas, including breadings and coatings, pasta dishes, marinades, seasonings and dressings, soups/bouillon, specialty powdered soups, food bases, sauces and gravies, meals ranging from pot pies to Coq Au Vin, and many other dishes. Photo shows a Smoked Chicken Fettuccine containing powdered chicken fat and powdered chicken.
Furthermore, by using different ingredient alternatives or combinations offered by the company, these recipes may be adapted to change the flavor profile to meet specific market demands. Not surprisingly, since this flexible approach is encompassing a culinary perspective, new applications, many of them with regional emphases and some not traditionally associated with meat and poultry ingredients, are being developed. Newest additions to the wide range of recipes include a San Francisco-style seafood stew, a Southwest chili made with chicken, and a turkey dish with a Middle Eastern flavor.
Highlighted in these recipes are a number of ingredients developed by IDF which provide high-quality, functionality, label identity, and an easy-to-use and economical format—traits important to a food formulator. Here are some examples:
--- PAGE BREAK ---
A new generation of powdered chicken broths in agglomerated, free-flowing form are said to provide a variety of advantages over powdered broths manufactured by conventional processes. They disperse freely in ambient water with no clumping, boost savory taste and umami notes, and add savory notes to products that do not normally contain or need to contain chicken. These broths are also tailored to provide a wide range of flavor characteristics from light chicken taste to intense savory notes, depending on the customer's specifications. For example, Powdered Chicken Broth 3542 provides a roasted savory flavor profile for use in chicken soups and bases, dry gravy mixes, injection solutions, marinades, and poultry seasonings.
An extensive line of spray-dried fat powders provide savory flavor and a creamy mouthfeel. These powders include chicken fat dried on a variety of carriers; pure, dried blends made with shelf-stable chicken fat and concentrated broth; and beef fat spray-dried on carriers.
Encapsulated Flavors May Help Solve Culinary Challenges. A line of chef flavors, encompassing many flavor types, including savory, sweet, dairy, vegetable, and fruit was highlighted at the 2004 RCA Annual Conference and Trade Show by David Michael & Co., Inc., 10801 Decatur, Rd., Philadelphia, PA 19154-3298 (phone 215-632-3100; fax 215-637-3920; www.dmflavors.com).
A recent development may also help improve the functionality of ingredients in culinary applications. The company has entered into a strategic alliance with Balchem Encapsulates to manufacture and market microencapsulated flavor systems in North America. Made with Balchem's microencapsulation technology, the flavors will be trademarked MichaelCap microencapsulated with Balchem™. These flavors will offer a number of benefits vs traditional spray drying. The flavor load is increased by as much as 100% while the proprietary coating process provides for a longer shelf life (typically 18—24 months), improving stability under heat, high moisture, and oxidation. The flavors are being offered with multiple coating materials for controlled release and application-tailored flavor delivery stems. The technology also offers a benefit of co-encapsulation of multiple ingredients, both flavoring and non-flavoring.
A wide array of microencapsulated flavors are offered, including vanillas, citrus, fruits, sweet, savory, mints, cocoa, and other sweet brown flavors. These flavors will have application within a number of food and beverage categories, such as bakery, dairy, tea, coffee, dry mixes, confections, meats, and nutraceuticals. Since David Michael takes a strong culinary approach, these encapsulated flavors should be especially useful in future development of products and help solve many culinary and flavor development challenges.
Kitchen Unveils Product Lines. A new state-of-the-art practical application kitchen has been developed by Nikken Foods Co., 1820 S. Third St., St. Louis, MO 63104 (phone 502-292-3285; fax 502-292-3283; www.NikkenFoods.com). A manufacturer of anchovy powders, soy sauce powders, clam broth blends, dried oriental vegetables, and other ingredients, the company is celebrating its 40th anniversary with several ingredient developments that are designed for use in culinary preparations.
According to the manufacturer, the following product lines are available from the new kitchen, located at the company's headquarters in St. Louis:
--- PAGE BREAK ---
• Vegetable pastes and concentrates are said to be shelf stable at room temperature. Products include Sauteed Onion Concentrate, Sauteed Minced Onion Paste, and Sauteed Garlic Paste. The concentrates provide a consistently clean, non-salty taste and aroma.
• Natural flavor bases, made by a continuous vacuum dried process, are available. These include Roasted Onion Powder, Roasted Chinese Cabbage, Mushroom Bullion, Roasted Garlic Powder, Mirepoix Powders, and Black Bean Powder.
• Cutting-edge natural flavors include XO Seafood Powder, a spicy oriental fish sauce consisting of seafood blended with oriental seasonings and dried by the continuous vacuum drying process. The first XO liquid concentrate is a spicy oriental fish sauce that is low in moisture, room temperature stable, and pourable.
Innovative Ingredients for Baking and Coating. A full range of innovative ingredients for baking and coating systems are available from Southeastern Mills, Inc., P.O. Box 908, Rome, GA 30162 (phone 706-291-6528; fax 706-295-5411). These products include seasoning blends, flours and corn meals, batters and breadings, cheese sauces, and soup and gravy mixes.
Batters, breadings, and coatings that offer innovative taste sensations can be formulated by the company. Its full line of seasoning blends can impart a variety of customized flavors to these products. For example, the company recently introduced Wasabi Seasoned Batter and Breading. Wasabi, a vegetable known in Asian cuisine for its pungent heat that quickly dissipates into a mild, pleasant flavor, has been gaining popularity in the United States. The batter and breading, which has a hint of soy and garlic, may be used for beef strips, chicken wings, fish nuggets, and other appetizers or main dishes.
Another example is a seasoned coating system combining the tartness of lime with a touch of tequila. Tequila Lime Seasoned Coating may be used for crab cakes, fish, chicken, appetizers or snack fillings, and other products.
The company can also customize flour blends to achieve maximum performance for any type of baking application—from sweet doughs to refrigerated biscuits, from frozen bread doughs to cornbread muffins. Flour products include self-rising, cake, pastry, bread, high gluten, and all-purpose, as well as plain and self-rising yellow and white corn meals. Specialty baking mixes have been developed for gold standard biscuits, corn bread, buttermilk pancakes, and hush puppies.
Salt Getting a Spiced-Up Image. What would any recipe be like without a pinch of salt? Although salt is certainly a traditional ingredient which most likely can be found in most pantries, several new developments are occurring which may even further underscore the importance of this seasoning and preservative in the formulation of new culinary applications.
--- PAGE BREAK ---
For example, a mix of salt, red peppers, and smoky hot flavor of chipotle has been recently introduced by Morton Salt, 123 N. Wacker Dr., Chicago, IL 60606 (phone 312-807-2513; fax 312-807-2769; www.mortonsalt.com). Called appropriately, Morton® Hot Salt, the consumer product can be added to spice up chicken, potatoes, burgers, salads, and other foods. However, one can easily imagine the possibilities that this flavored salt would have with processed foods that are being developed to meet trends for spicier foods.
And then there are specialty salts. A recent survey found that more than 70% of professional chefs are using specialty salts, and more than a third use at least three different types of salt in their cooking. The survey was conducted by Cargill Salt, P.O. Box 5621, Minneapolis, MN 55440 (phone 888-385-7258; fax 952-984-8715; www.cargillsalt.com). Some of these salts include "black salt," which ranges in color from pale violet to purple black, and has a strong sulfuric aroma that is used almost exclusively in regional Indian cooking; sea salt, any salt made from evaporated sea water; kosher salt, a coarse crystal that is efficient at drawing liquid from meat; and many others, including rock salt, solar salt, red salt, and salts deriving their names from their place of origin. These different kinds of salt have very distinctive flavors and textures.
New Center Will Help Advance Culinary Program. A new state-of-the-art Culinary & Bakery Center is being constructed by International Flavors & Fragrances, Inc., 150 Docks Corner Rd., Dayton, NJ 08810 (phone 732-329-4600; fax 732-274-6550; www.iff.com). The facility, which will be built at the company's existing North America Region Creative center in South Brunswick, N.J., is expected to be completed by the end of 2004.
The new facility will enable the company to better support customers' product development programs in the retail and food service markets, as well as expand capabilities in the savory and bakery categories. The professional-grade commercial kitchen will provide hands-on training and product demonstrations for customers.
The Culinary & Bakery Center will serve as the North American headquarters for the execution of IFF's global Culinessence™ program, which teams chefs from around the world to deliver authentic culinary taste through cutting-edge flavor technology. Translating authentic global tastes into locally appreciated versions is one important part of the program. To do this, the program has studied how preferences for Japanese, Chinese, Indian, Hispanic, and other cuisines impact flavor trends among consumers. Flavorists, research and development scientists, and experts in applications will work closely with the center's executive and research chefs to achieve the goals of the center.
The use of recently introduced technological innovations will play an important part at the center.
For example, a new flavor encapsulation technology called CapLock provides premium flavor quality and stability, even after 24 months of storage. Products made by the technology are said to offer improved top note retention resulting in fresher flavor profiles, compared to those made by traditional encapsulation technologies such as regular spray drying. The flavors, which come in a variety of types, may be used in a wide range of products such as instant beverage powders, instant tea powders, confections, baked goods, and dry savory mixes.
A high-intensity cooling technology using proprietary molecules developed through extensive research into human cold perception was launched under the name CoolTek. The technology imparts a cooling taste sensation for use in foods, beverages, confections, chewing gum, and other products. It is not mint-derived, although it can be used to enhance mint flavor systems, as well as fruit, dairy, and savory flavors. The cooling sensation is said to last and build without a menthol "burn," aroma, or flavor, and without impact other flavors in the system.
--- PAGE BREAK ---
New Culinary Center Offers Foodservice Solutions. A new culinary center offering a wide range of menu, product, and recipe solutions to help foodservice operators run their business more efficiently has been opened by UBF Foodsolutions, formerly known as Unilever Best Foods Foodservice, 2200 Cabot Dr., Lisle, IL 60532 (phone 630-955-5508; www.ubffoodsolutions.com).
The new center, which is located at the company's North American headquarters in Lisle, Ill., has a kitchen equipped with a combi-oven and smoker and other specialty foodservice applicances. The center is overseen by Corporate Executive Chef Steve Jilleba.
UBF Foodsolutions encompasses many leading foodservice brands, such as Lawry's®, Mazola®, Hellmann's®, Knorr®, Ragu®, and Skippy®.
New Uses for Vanilla. Cornbread with vanilla? Vanilla-infused honey? Low-carbohydrate formulas with sugarless vanilla?
New or less common uses for pure vanilla varieties is explored in Vanilla Vine (Issue 1, 2004), a newsletter produced by Nielsen-Massey Vanillas, 1550 Shields Dr., Waukegan, IL 60085 (phone 847-578-1550; fax 847-578-1570; www.nielsenmassey.com).
For instance, the addition of vanilla in cornbread muffins may seem a little out of the ordinary. However, the mellowness of Madagascar Bourbon Pure Vanilla brings out the sweetness of the corn. For those looking for a particularly indulgent taste, a special flavor of vanilla-infused honey can be added as a topping. Also, the addition of vanilla to sweet yeast breads, such as challah, adds dimension and depth of flavor that sugar alone cannot deliver. And although vanilla is popular as a filling for a Bismarck, it can be added to jelly doughnut filling to enhance the fruity taste. Or doughnuts can be dusted with a vanilla sugar. (Chef Rick Bayless, cookbook author and owner of Chicago's Frontera Grill and Topolobampo Restaurant recently created a Chocolate Pecan Pie that features Mexican Pure Vanilla Extract. Mexican vanilla is smooth and mellow, with a hint of spice that complements the rich chocolate and pecans in this dessert.)
In keeping with a particularly hot health trend today, a sugarless vanilla in low-carb formulas has been developed by the company. Sugarless Pure Vanilla Extract can provide a much-needed flavor to these products, contributing sweet topnotes and rich flavor without the addition of added sugars.
In the newsletter, Chef John Kraus, Pastry Chef/Instructor at the French Pastry School (www.frenchpastryschool.com) describes some of the different ways he uses vanilla varieties. "I use Mexican Vanilla, with its robust character in foods with a spicy nature, such as cinnamon and nutmeg, and with herbal infusions. Tahitian works well with roasted fruits, and is especially good with cherries, but don't cook it—it changes the bouquet. Use it at the end of the process, and don't abuse it with heat."
Kraus adds, "Madagascar Bourbon Pure Vanilla is the best all-around vanilla, but play with them all and make your own mix based on your application."
--- PAGE BREAK ---
Global Culinary Concept Makes Its Debut. "Culinary Tools for Taste," a global brand concept for savory culinary flavors, was introduced at Food Ingredients Europe 2003 by Symrise, Inc., 300 N. St., Teterboro, NJ 07608 (phone 201-288-3200; fax 201-288-6861; www.symrise.com). The brand concept is said to underline the company's core competence in the development of savory culinary flavors.
According to the company, important elements in the brand concept are a team of specialists working with global systems and standards, worldwide consumer testing, strategic partnership programs, and research and development and process technology innovations, as well as new benchmarks in marketing and customer service. At the core of the concept is the creation and continual updating of a broad and innovative range of culinary flavors—efficient building blocks of taste.
The first product category to be launched under this brand umbrella will be onion flavors. The onion is not only one of the world's oldest documented foodstuffs and source of numerous flavors, it is also indispensable to modern cuisine because of its versatility. Consequently, it is one of the most significant flavor categories for culinary products.
Available is the "Global Onion Map," an intelligent and transparent system for clients that classifies all of Symrise's decisive onion flavor profiles according to globally defined standards. In its capacity as a sensory instrument, the Global Onion Map also forms the basis for future innovations.
Symrise is the result of the merger between Dragoco and Haarmann & Reimer and is said to be the third largest flavor manufacturer in the world.
Acquisition Strengthens Culinary Efforts. The food ingredients business of Quest International has been acquired by Ireland-based Kerry Group plc (phone 353 66 7182304; fax 353 66 7182972; www.kerrygroup.com). The Quest Food Ingredient business, being sold to Kerry, includes a wide range of ingredients such as emulsifiers, proteins, lactose, hydrocolloids, yeast, enzymes, and cultures.
Quest Food Ingredients has supplied these ingredients to a number of worldwide markets, including, of special relevance to this article, culinary. With sales and market development resources located in 23 countries, the ingredients business has well-established global customer relationships across the culinary, bakery, dairy, brewing, confectionery, and pharmaceutical industries. Consequently, this acquisition should further strengthen Kerry's involvement in the culinary area.
In recent years, the Kerry group has made a number of important acquisitions. Mastertaste, a global division of Kerry which offers a full range of flavors for the savory, beverage, dairy, bakery, and confectionery industries, was created in 1998 through several strategic acquisitions, including Geneva Flavors, Inc., Zesti Smoke, San Giorgio Flavors, Gillette Food Flavorings LLC, FlavTek, Inc., and SunPure. Most recently, Kerry acquired Crystals International, a manufacturer of natural fruit and vegetable flavors, and Da Vinci Gourmet, a manufacturer of flavored syrups, confectionery sauces, and tea concentrates.
The selling of its food ingredients business will reportedly enable Quest to focus on its core markets in flavors and fragrances According to a representative from Quest, "We will build on our core technologies in flavor synthesis and processes as well as our strong expertise in flavor creation and applications. Our new focus will enable us to accelerate development of new flavor and fragrance technologies and to custom-tailor technical solutions for each customer."
As part of the agreement, the commercial and technical relationship between Quest Food Ingredients and the Quest Flavors Division will be maintained, with Quest Ingredients continuing to supply ingredients to Quest Flavors.
--- PAGE BREAK ---
Vegetables and Herbs Offer Culinary Solutions. A wide range of vegetables and herbs for use in culinary preparations are available from Van Drunen Farms, 300 W. 6th St., Momence, IL 60954-0009 (phone 815-472-3100; fax 815-472-3850; www.vandrunenfarms.com). Both conventionally farmed and certified organic products are offered.
For example, individually quick frozen products may be used in side dishes with Asian flair. An extensive line is offered, including garlic, mushrooms, onions, roasted red pepper, chile pepper, leeks, roasted zucchini, and cucumber.
Freeze-dried vegetables cook up almost instantly, retaining the flavor, color, and nutrition of their fresh counterparts. Air-dried vegetables are a practical and economical alternative when a dish is designed for longer cooking.
Onions processed by the company eliminate the tedious peeling, cutting, and cooking that their fresh counterparts entail. A wide variety of onions are available, including green, white, red, and yellow. Freeze-dried, air-dried, and IQF sauteed onions are suitable for applications where a sweet, cooked flavor is desired, as in French onion soup. Freeze-dried and IQF roasted onions are rich and aromatic, imparting robust flavor to gravies, meat entrees, and vegetarian dishes.
Eggplant is increasingly being seen as an upscale vegetable with appeal to those who favor ethnic tastes, hearty flavor, and good nutrition. It is also a good match with garlic, tomato, cheese, and olives, and has a special affinity for olive oil. With its meaty texture, eggplant can be an important ingredient for vegetarian dishes. Freeze-dried eggplant rehydrates instantly to its natural shape, color, and flavor, and is suitable for dehydrated soup, and rice and sauce mixes. IQF eggplant thaws quickly and may be used for fresh and frozen sauces and entrees. Freeze-dried and IQF eggplant come in a roasted variety as well, imparting a slightly smoky, rich flavor to pasta sauces, rice mixes, dips, and vegetarian entrees.
Freeze-dried parsley offers an easy-to-use form suitable for fresh and frozen items, canned goods, and dry mixes. The parsley that is cultivated by the company is said to have a high volatile oil content that retains the bright green color of the fresh herb. Freeze-dried herbs reconstitute instantly in hot or cold systems and can be purchased in a variety of sizes.
Basil, one of the most popular herbs, has a fresh, herbaceous flavor, aroma, and rich green color. It is available air-dried, freeze-dried, or IQF. Chopped basil may be used for pesto and other pasta sauces, and as an ingredient in seasonings, sauces, and salad dressings. Basil leaves are also used in pasta sauces, entrees, soups, and vegetable blends.
In addition to the vegetables and herbs described here, custom blends can also be created, which can complement any entree or bring a new vegetable/herb concept to the table.
--- PAGE BREAK ---
Culinary Program Highlights Caribbean Cuisine. Culinary Technovations is the term given to programs encompassing cuisine, flavor, and food technology that are launched by Griffith Laboratories, 1 Griffith Center, Alsip, IL 60803 (phone 708-239-2402; fax 708-389-4055; www.griffithlabs.com). These programs are designed to identify emerging food trends and technologies in the food marketplace, bolster existing culinary applications, and spawn new product development innovation.
A taste of the Caribbean is one example of a program that provides restaurant operators, retailers, and food manufacturers with a portfolio of culinary ingredients and innovative applications. Included in the portfolio are marinades for pork, poultry, and seafood (Kingston Jerk Marinade and Tortola Tropical Marinade), marinades for beef (Ropa Vieja), and glazes for pork, poultry, and seafood (Calypso Coconut). Ingredients for soups, side dishes, and salads include Black Bean Soup Base, West Indian Peas and Rice Seasoning, Creole Sweet Potato Glaze, Tortola Tropical Seasoning, and Tortola Tropical Dressing.
Ropa Vieja Braised Beef with Sweet Onions and Tomatoes, Caribbean Jerked Pulled Pork, and Island Jerk Potato Chips are some of the prototype applications that highlight the use of these ingredients which capture the sweet, spicy, and fragrant notes found in Caribbean cuisine.
Creating Flavors Based on Different Cuisines. A presentation demonstrating how traditional pork loin can be prepared using a variety of different flavors, representing cuisines from around the world was given at the 2003 IFT Chicago Section Suppliers Night by T. Hasegawa, 14017 E. 183rd St., Cerritos, CA 90703 (phone 714-522-1900; fax 714-522-6800; www.thasegawa.com). The dishes, which included Caraway Pork Loin, Chinese Chile Sauce Pork Loin, and Marjoram Pork Loin were prepared by Chef John Matchuk who supervises the company's Chicago Culinary Creation Center.
The presentation provided a good example of the company's approach to creating new food or beverage concepts based on analysis of different cuisines and the potential flavors they can bring to traditional or nontraditional dishes. The company has developed a wide range of flavors representing such cuisines as Cajun and Creole, Mexican, Californian, Chinese, Japanese, Korean, Thai, Italian, French, Mediterranean, German, and others.
Recently, the company developed a range of chicken flavors which can provide robust taste to a variety of cuisines and dishes, such as soups, gravies, and sauces. The cost-effective chicken flavors are said to improve overall flavor in applications and are available in varied degrees of roast categories.
The Chicago Culinary Center focuses on food product development using culinary flavors. At the facility, which has a kitchen fully equipped to simulate foodservice and manufacturing processes, chefs, food scientists, chemists, marketing, and management meet to create, formulate, and evaluate new food or beverage concepts. To accompany the culinary capabilities, the center is capable of determining food science parameters including pH, viscosity, solids content, shelf life, and flavor migration, as well as provide additional laboratory and sensory studies. Furthermore, the open design of the center allows for classroom-style course work, demonstrations, and handling multiple projects.
More information about the center can be obtained from T. Hasegawa USA, Inc., Chicago Culinary Center, 3100 Dundee Rd., Ste. 701, Northbrook, IL 60062 (phone 847-559-6060; fax 847-559-6464).
--- PAGE BREAK ---
Don't Sneeze at this Development. A natural black pepper oil distillate for use in numerous applications, including fine fragrances and flavor blends, has been developed by Treatt plc., Northern Way, Bury St. Edmunds, Suffolk IP32 6NL, United Kingdom (phone 44-0-1284-702500; fax 44-0-1284-703809; www.treatt.com). Derived from black pepper, the ingredient is produced using a proprietary distillation technique.
According to the company, the distillate has the distinctive flavor of a black pepper oleoresin combined with the aroma of black pepper oil. Its solubility, clarity, and pale color give it handling and use advantages over oleoresin which is dark and viscous. The distillate can be used at low usage levels, e.g., 10 ppm in aqueous products, 75 ppm in yogurts, and 50 ppm in white sauce.
Low-Carb Pizza Uses Flax in Crust. The March 2004 Ingredients section described several ingredient developments used in the formulation of low-carbohydrate food products. Chefs and food technologists, when developing new food products, may need to be aware of this trend, which is currently hot, and some of the challenges that are involved.
For example, for consumers who desire a low-carbohydrate pizza (with the crust intact, I might add), flaxseed might present a solution. A flaxseed-based low-net carbohydrate pizza crust technology was introduced at the 2004 Natural Products Expo, Anaheim, Calif., by Pizzey's Milling, Specialty Flaxseed Ingredients, 3175 Commercial Ave., Ste. 211, Northbrook, IL 60062 (phone 847-714-9527; fax 847-714-9528; www.pizzey's.com). The pizza crust uses up to 15% SelectGrad™ Ultra-Fine whole-milled flaxseed, contributing 1,100 mg of omega-3 polyunsaturated fatty acids per serving. The ingredient, which reportedly has less than 3.0% net carbohydrates, was voted one of eight finalists for "Ingredients of the Year" at the show. The company also expects to see a number of additional low-net-carb product applications using flaxseed at the 2004 IFT FOOD EXPO.
In collaboration with Pizzey's Milling, the American Association of Cereal Chemists (AACC) will be hosting a two-day workshop on the practical challenges of low-net-carb product development on May 17–18 in Chicago. Targeted to product developers, business owners, marketers, and technology suppliers, the workshop will explore technical and analytical challenges, and legal and marketing issues pertinent to the continued evolution of low-net-carb foods.
Kitchen Blues. I'm not sure if this is an emerging flavor trend, but several ingredient suppliers have been recently promoting blue cheese flavors, and, in particular different varieties of this flavor, in their applications. Those interested in the development of new products, especially culinary preparations, might give the following flavors some consideration.
Natural Non-Dairy Flavor #4708-Spray Dry (Bleu Type) is available from Edlong Flavors, 225 Scott St., Elk Grove Village, IL 60007 (phone 888-698-2783; fax 847-439-0053; www.edlong.com). Part of the Vision™ line, it is said to have a Danish-type cheese flavor with a balanced creamy, musty, and ketone profile. The flavor, which is water and oil dispersible, may be used in stove-top and microwave sauces, topical applications, crackers, salad dressings, and analogs. Suggested usage levels for the kosher and pareve flavor range from 0.05 to 0.45%.
A cheese dip formulated with a natural blue cheese flavor was highlighted at the 2003 IFT Chicago Section Suppliers Night by Baltimore Spice, Inc., 9740 Reistertown Rd., Owings Mills, MD 21117 (phone 800-365-3229; fax 410-363-6619; www.baltimorespice.com). The featured dip was said to have a smoky blue cheese flavor. The manufacturer recommends a usage level of 4–6% in sour cream. A data sheet describing the ingredients in the application is available.
--- PAGE BREAK ---
Starches Enhance Functionality in Culinary Dishes. A wide range of specialty food starches for culinary applications are available from National Starch, 10 Finderne Ave., Bridgewater, NJ 08807 (phone 800-797-4992; fax 609-409-5699; www.foodstarch.com). These starches, depending on what application they are being used for, can play an important role in improving the taste and texture of the food, as well as offering potential health benefits, especially in the areas of fiber enhancement, weight management, and low-carbohydrate formulation.
For example, a new potato-based instant starch, Novation® 6600, disperses easily and begins to thicken when added to a liquid. It forms a short-textured paste when fully hydrated. The specialty starch helps with the binding and shaping of meat or meatless patties and retains moisture and textural stability during cooking and reheating. In addition, because of its structuring properties, it may be recommended for controlling the cuttable texture and spreadability of pates. The starch also helps maintain moisture in potato pieces and contributes to cost savings by serving as an extender in potato flakes. Foodservice professionals can use the starch in mashed potatoes to impart a creamy texture even during storage on steam tables for extended periods. As with all Novation products, the starch is manufactured utilizing a proprietary physical process that imparts processing tolerance while retaining a native starch label.
Food formulators can create reduced-carbohydrate pastas with Novelose® 260 resistant starch. Resistant starches are said to provide excellent functionality and have been shown to aid digestive health, fat metabolism, glycemic response, and weight regulation.
National Starch is also a manufacturer of a culinary thickener called Signature Secrets™ that reportedly permits the thickening of a sauce or soup in 30 seconds. The culinary thickener does not mask delicate flavors, which can happen if a person simply uses flour. Other chefs prefer the thickener because it permits refrigeration and freezing of sauces and soups and reheating without the usual problems of gelling and weeping.
Icy, Spicy. Ingredients that provide a heating or cooling sensation are playing an increasingly important role in food formulation. In recent years, we have seen the creative use of a variety of chile peppers (the January 2003 issue of Food Technology included a Developing Foods special report on these ingredients and their use in Hispanic products) and spices providing different levels of heat. At the other end of the spectrum, new cooling agents are being developed, including proprietary flavor molecules, encapsulation technologies, more intense mint flavors, and other such products. The August 2004 Ingredients section will be focusing on a gamut of flavor enhancers/masking agents which will include cooling agents and potentiators.
Also related to the subject of heating up and cooling down is the development of ingredients that appeal to the basic senses, such as sweet, salty, bitter, sour, and umami, and, in particular, different combinations of these. (The 2004 November Ingredients section will be discussing these ingredients.) We've already seen examples of hot and sweet, but other combinations are also possible—hot and sour, cool and sweet, hot and salty, cool and sour. Food formulators taking a culinary perspective might want to consider these combinations in applications ranging from sauces to soups to meat, poultry, and seafood dishes.
Another area that will have to be addressed are the special challenges that foods providing a heating or cooling sensation will have for sensory testing specialists. In this month's issue, McCormick & Co., which takes a very strong culinary approach in the development of their spices and flavors, wrote a feature on this subject, and I recommend reading it.
--- PAGE BREAK ---
Wine Reductions Provide Consistent Flavors. A line of natural wine reductions for use in sauces, soups, salad dressings, entrees, and other culinary preparations are available from Todhunter Foods & Monarch Wine, 222 Lakeview Ave., Ste. 1500, West Palm Beach, FL 33401 (phone 561-655-8977; fax 561-655-9718; www.todhunter.com). The kosher products— Red Port, Burgundy, Chablis, Sweet Marsala, and Sherry—are said to offer a natural 10- fold reduction.
The wine reductions are produced using a proprietary process that distills out the alcohol, thus removing the sharp notes in wine and leaving potent, consistent flavors. Providing 10 times more flavor than regular cooking wine, they are convenient to use and economical, saving chefs and food processors time which would have been used to reduce wine in their own facilities. Furthermore, they are suitable for use in sodium-free applications.
Savory Flavors Provide Convenience and Ease of Use. A line of savory flavors prepared by roasting bones from various meats are available from Ariake USA, Inc., 1550 Spring Rd., Ste. 105, Oak Brook, IL 60523 (phone 630-617-8850; fax 630-617-9810; www.ariakeusa.com). Line of bases and stocks, marketed under the name Gourmet Royal, include Fond de Veau (veal stock), Fond de Canard (duck stock), Fond de Volaille (poultry stock), and Fond de Hommard (lobster stock).
The company's chef Eric A. Lynch describes this approach as "Back to Basics," a classic method of achieving true flavor which allows culinary experts and food technologists to achieve the gold standard they desire. They are easy to reconstitute with water, providing simplicity, convenience, and a "chef prepared taste." The stocks may be used for sauces, gravies, stews, marinades, and other products, and may be accompanied by vegetable blends.
Sauces made from these stocks are also available. They include Demi-Glace de Veau, made from veal stock, Demi-Glace de Volaille, using poultry stock, and Sauce A L'Americaine, made from lobster stock.
Most recently, the company has added new flavors to its line, including pork, turkey, lamb, seafood, and mushroom flavors. A Wild Mushroom Base with Truffles is said to use pure mushroom, shallot, and garlic concentrates, black truffles, infused olive oil, and yeast extracts for an authentic, intense mushroom flavor.
Gourmet Breaders Combine Authentic Flavor, Texture,and Color. A variety of gourmet breaders that bring together authentic flavor, special texture, and high-impact color have been developed by Kerry Coatings, a business unit of Kerry Ingredients North America, 100 E. Grand Ave., Beloit, WI 53511 (phone 608-363-1200; fax 608-363-1670; www.kerryingredients.com).
For example, Southwestern Gourmet Breader for shrimp, chicken strips, seafood, and fish fillets features a blend of chiles and aromatic spices encased in a crispy breader with traditional southwestern color. Thai Gourmet Breader for orange roughy, chicken tenders, shrimp, and pork tenderloin is a blend of creamy coconut, ginger, lemongrass, and red chiles, with colorful soy bits. French Onion Gourmet Breader for mozzarella sticks, chicken drummies, breaded meatballs, and onion petals is a savory blend of caramelized onion and beefy notes. Other Gourmet Breaders include Zesty Taco, Szechwan, Honey Mustard, and Three Chili.
Culinary chefs work closely with technical staff to create the taste, aroma, and appearance that customers want. Food trends are closely studied, and "gold standard" products are created for research and development to duplicate. These products are the result of cooperative efforts among Kerry's varied business units, including Seasonings, Specialty Ingredients, Sweet Ingredients, and Nutriant.
--- PAGE BREAK ---
Savory Flavors Duplicate Cooking Styles. A broad line of savory flavors that deliver the tastes of popular cooking styles, such as grilling, roasting, sauteing, and frying is available from Kraft Food Ingredients, 8000 Horizon Center Blvd., Memphis, TN 38133 (phone 901 381-6500; fax 901-381-6628; www.kraftfoodingredients.com).
Part of the Flavors of Cooking™ line, these products can help streamline processing steps, reduce raw materials used in traditional preparation and cooking methods, and achieve an authentic and consistent flavor. The chef-inspired flavors can be used to enhance a variety of applications, including appetizers, soups and stews, sauces and spreads, snacks, seafoods, meat and poultry products, vegetarian dishes, and savory desserts.
The company is said to work with its customers to identify the savory profile that will best characterize the finished product, and can handle the flavor development process from idea to commercialization.
Tomato Concentrate Wakes Up Barbecue Sauce. A high-Brix tomato concentrate for barbecue sauce formulations has been developed under the name TomEssence™ Liquid by A&B Ingredients, Inc., 24 Spielman Rd., Fairfield, NJ 07004 (phone 973-227-1390; fax 973-227-0172; www.abingredients.com).
Unlike many tomato concentrates, the ingredient has low viscosity, making it more suitable for processing. Furthermore, its high concentration of soluble tomato solids and free amino acids gives it a significantly richer tomato flavor. Because of its 9–10% amino acid content, the ingredient has a natural synergistic effect with other flavor components, which results in increased flavor release.
According to a company representative, "it is a unique tomato concentrate with low viscosity, twice the Brix of tomato paste, and nearly eight times the Brix of a typical tomato juice for an unusually strong tomato flavor. This makes it the ideal ingredient to add a sweet, tangy note and wake up the flavors in barbecue sauce."
Culinary Resource is Provided. Innovative recipes utilizing smoke, grill, and roast flavors are available from Red Arrow Products Co., LLC, 633 S. 20th St., Manitowoc, WI 54220 (phone 920-683-5500; fax 920-683-5524; www.redarrowusa.com). To further assist their customers, the company has produced a CD-ROM entitled "Culinary Creations" that includes all the recipes found on the company's Web site.
The company produces a variety of products that offer flexibility in the formulation process. Some new developments include a natural dark roasted pork flavor (Roastin'® 3106), a natural oven roasted beef flavor (Roastin' 3107), and a natural chicken flavor with savory meat and brown notes associated with braised chicken (Roastin' 3108). These flavors complement other products in the line, including rich meaty turkey flavor with a subtle roasted turkey skin flavor (Roastin' 2002), roasted chicken flavor (Roastin' 9073), and a chicken flavor that yields a rich meaty chicken note (Roastin' 1013).
When I was a child, the first chef that I became familiar with was Chef Boy-Ar-Dee. Whenever my mom made spaghetti, I saw his face everywhere in the kitchen. It left a lasting impression on me.
Of course chefs have come a long way since then. Today, they have their own TV shows. They go on tours touting the best-selling books they have authored. They appear at food shows. They have formed creative collaborations with each other. And yes, some of them even own fancy, four-star restaurants. Sometimes their popularity seems to equal that of Hollywood celebrities. Or perhaps even rock stars.
--- PAGE BREAK ---
Having met many chefs in my professional life, as well as being an avid watcher of a 24-hour cable channel, appropriately termed FOOD, I am in no way trying to downplay their well-deserved status. However, as I hope this month's article has shown, the development of food products, and in particular, the duplicating of the gold standard in processed foods, has certainly come a long, long way as well, with some of the real stars being the ingredients themselves. From a food writer perspective, it would certainly be interesting to see a TV show hosted by a chef and a food scientist that would deal with this subject and the various challenges that have to be met in duplicating the gold standard.
One of the reasons for the successful bridging of culinary arts and food science has been the role that ingredients play. In this article, we have seen many examples, ranging from the functionality of starches to flavors improved by encapsulation technologies, from ingredients that impart icy or spicy sensations to those that add colorful coating systems. And don't forget the value of pepper, salt, vanilla, and a host of others on any formulator's
And with next month's Ingredients Preview coming up, we'll be seeing a wide range of other ingredient developments that help to bridge the two disciplines. list.
And, ultimately, why is it important to form such a bridge? Probably because with the advent of each trend, there are special challenges that have to be met. We've seen that, for example, with soy. While soy was valued for its health benefits, the challenge of minimizing its taste had to be met. With today's emphasis on low-carbohydrate formulating, functionality problems involving taste, texture, and appearance have to be addressed. The same is true with the use of low-trans fatty acid alternatives.
And who knows what special challenges tomorrow might bring? For example, with more research work being done in the areas of flavor enhancers or masking agents, as well as the role that tongue receptors play in detecting certain tastes, special challenges will have to be met in the sensory area as well.
Consequently, it may be increasingly important for food manufacturers to consult with culinary or reformulation centers, which hopefully will have a better awareness of potential problems and be better able to overcome them before money is lost.
With that, the soup has come to a full boil, this article has simmered enough, and it's time to start digesting all this food for thought.
So, bon appetit until next month!
Next month, ingredient developments will be highlighted in the 2004 IFT Annual Meeting + Food Expo® Preview.
by DONALD E. PSZCZOLA
Senior Associate Editor
[email protected]