Americans are overweight, and obesity may soon hold the distinction of being the number-one cause of death in the United States. According to the Centers for Disease Control and Prevention, 64% of adults—about 129.6 million—are overweight or obese and 15% of children and adolescents age 6–19 years—approximately 9 million—are overweight. That's a staggering 139 million people who are at a greater risk of developing obesity-related ailments such as heart disease, diabetes, and cancer.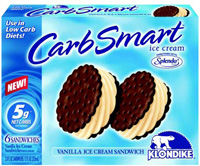 "Far too many Americans are literally eating themselves to death," said Health and Human Services Secretary Tommy Thompson at a March news conference discussing the federal government's role in combating rising obesity rates.
As the waistlines of Americans continue to expand, many turn to dieting to help shed the pounds and shrink their expanding midsections. Some of the more popular diets are the low-carbohydrate diets: Atkins, South Beach, and The Zone, to name a few.
There are variations on a theme when it comes to low-carbohydrate diets, but, basically, people on these diets restrict the amount of carbohydrates and increase the amount of protein they consume. The diets claim that carbohydrates are the culprit when it comes to weight gain. Generally, people following a low-carbohydrate regime avoid carbohydrate-rich foods such as refined pastas, rice, and breads and increase their consumption of poultry, meat, seafood, and nuts.
Low-carbohydrate diets are not new; in fact, one of the most popular low-carbohydrate diets—Atkins—has been around since 1972 when Robert Atkins published the book Dr. Atkins' Diet Revolution. The "diet revolution" took some time to catch on, but it has since grown in popularity during the late 1990s, as evidenced by the number of low-carbohydrate products available in stores and restaurants today. In an effort to appeal to the carbohydrate-counting population, leading food manufacturers are offering low-carbohydrate versions of everything from baked goods and pastas to milk drinks and orange juice.
Number of Low-Carb Products Increases
According to Mintel's Global New Products Database, three new low-carbohydrate products were introduced in the U.S. in 1999, and the number increased to 369 in 2003. The market research firm's data show that as of March 15, 2004, 361 new low-carbohydrate products have already been introduced this year. The largest number of new low-carbohydrate products introduced between 1999 and March 15, 2004, has been in the U.S., with 933 vs 81 in Canada and 21 in the United Kingdom.
"Supermarkets across the country are now actively merchandising low-carb products with end-of-aisle and island displays, advertising these products in weekly circulars, and training staff to be able to respond," said Todd Hultquist, senior manager of media relations for the Food Marketing Institute.
--- PAGE BREAK ---
Many of the products are not cheap, as food manufacturers usually attribute the higher cost of the products to higher development and production costs. A comparison of Internet grocer Peapod's prices of some low-carbohydrate products and their conventional counterparts found that consumers are often paying more for and getting less of the low-carbohydrate products.
Consumers do not seem to mind the extra cost—Mintel's research shows that 42% of people on a low-carbohydrate diet are willing to pay extra for the low-carbohydrate foods.
But despite the fact that many low-carbohydrate diet books have been published and grocery store shelves are lined with low-carbohydrate products, the number of people who are actually following a low-carbohydrate diet is low. In fact, NPD Group's Report on Carbohydrate Consumption Patterns, which studied the eating patterns of 11,000 adults, finds that about 4% of the population, or 10 million Americans, are on a low-carbohydrate diet. The majority of those who claim to be on a low-carbohydrate diet are between 35 and 64 years old.
More than 50% of Americans said they have tried a low-carbohydrate diet in the past, are currently following a lowcarbohydrate diet or are limiting their carbohydrate intake, or would try one of the diets in the future, according to a report on low-carbohydrate foods published by Mintel. The research also shows that 40% of people who follow a low-carbohydrate diet report that it is difficult to remain on the diet for more than a few months at a time.
Trying to Eat Healthfully
Even though the numbers of overweight adults and children are increasing, many people are at least trying to eat a healthful diet. The Food Marketing Institute/Prevention magazine report, Shopping for Health 2003, an annual survey of American grocery shoppers, says that 56% of shoppers are trying "a lot" and 31% are making "some" effort to eat healthy.
Recently, the media have covered a number of reports that link overeating and obesity to long-term health problems, especially those such as heart disease and diabetes that can develop as people age. The FMI/Prevention survey shows that 61% of shoppers are eating a healthy diet to avoid developing health problems in the future.
Trying to appeal to these consumers, many manufacturers are marketing their low-carbohydrate products as healthy, tasty foods that can fit into a low-carbohydrate diet. According to Sara Lee Bakery Group, St. Louis , Mo., a new trend is arising among dieters—counting carbohydrates and calories but not sacrificing taste, and nutrition of foods— and in response, the company has developed Sara Lee Delightful breads. The breads, available in white and wheat, have a real bread taste and 9 g of carbohydrates and 45 calories per slice. The company has spent $15 million on a marketing campaign— the most expensive campaign for a launch of a Sara Lee Bakery Group new product—to tell consumers that the breads can be a great-tasting, nutritious, low-carbohydrate addition to their diets.
--- PAGE BREAK ---
Atkins Nutritionals Inc., Ronkonkoma, N.Y., offers a variety of products, such as nutrition bars, ready-to-drink shakes, candy bars, ice cream, breakfast bars, cereal, bagels, bread, and baking and cookie mixes, under the Atkins brand name. The company emphasizes that the products contain no added sugar, have a negligible effect on blood sugar, and are healthier alternatives to the higher-carbohydrate versions of these types of products.
More than 40 years ago, General Mills Inc., Minneapolis, Minn., developed Total cereal for the vitamin-conscious public and now it hopes to attract the carbohydrate-conscious public with its new Total Protein cereal. The company says it formulated this low-carbohydrate cereal in response to the demand by consumers for reasonably priced, low-carbohydrate, high-protein cereals that have the same taste and nutrition as other cereals. The lightly sweetened cereal contains 100% of 11 vitamins and minerals, 8 g of "net" carbohydrates, and 13 g of protein.
Unilever Bestfoods, Englewood Cliffs, N.J., recently debuted Carb Options, 32 new low-carbohydrate products based on Unilever brands that consumers recognize, such as Ragu®, Skippy®, and Hellman's®. The company is emphasizing the taste of the products in its "Taste You Can Count On" television advertisements, which show a variety of different foods prepared with Carb Options products, as a way to inform consumers that they can still enjoy great-tasting foods while watching their carbohydrate intake. The product line includes beverages, sauces, marinades, spreads, soup mixes, and bars and shakes.
"We're listening and responding to American consumers who are asking us for even more products from the great-tasting brands they know and love for use as part of their low-carb diets," said Lisa Klauser, vice president of marketing for Unilever Bestfoods, in a company press release.
Anheuser-Busch Companies Inc., St. Louis, Mo., initially created a low-carbohydrate beer, Michelob Ultra, a beer that has only 2.6 g of carbohydrates per 12-oz serving, for consumers over age 50 who wanted a great-tasting beer without all the carbohydrates, but the company found that the beer is appealing to a much broader, younger group of consumers as well. The "Lose the Carbs, Not the Taste" tagline used in the product's advertisements expresses the company's point that consumers do not have to settle for a less-flavorful low-carbohydrate beer.
Many of the low-carbohydrate diet books suggest that dieters refrain from drinking beer because of beer's high carbohydrate and sugar contents. According to Bob Lachky, vice president of brand management and director of global brand creative for Anheuser-Busch, light beers, like the company's Bud Light, which has 6.6 g of carbohydrates per 12-oz serving, are already low in carbohydrates. "We have developed Bud Light ads to correct the misconception and remind consumers that all light beers are low in carbs, and we encourage them to choose their beers on taste."
In response to the conventional thought that beer contributes to "beer belly" and the diet books admonishing against drinking beer, Nathaniel Davis, staff brewmaster of new products for Anheuser-Busch, said that "beer belly" is a myth and weight gain results from an excess of calories and a lack of exercise. He adds that the company is not telling consumers that drinking beer will help them to lose weight; rather, food and drink in moderation are an enjoyable part of life.
--- PAGE BREAK ---
To satisfy the sweet tooth of low-carbohydrate dieters, who otherwise would have to forgo indulging in high-sugar dessert products, Good Humor-Breyers Ice Cream, Green Bay, Wis., offers low-carbohydrate versions of its Breyers® ice cream and Klondike® frozen novelty products. The company says that it developed these real ice cream products for use in low-carbohydrate diet plans and for consumers seeking more low-carbohydrate versions of their favorite foods. These alternatives to the usual high-sugar treats are sweetened with sucralose, a no-calorie sweetener the body does not recognize as a carbohydrate or metabolize.
What Does "Low-Carb" Mean?
The term "low-carbohydrate" has been used throughout this article, but what does it mean? Right now, regulations for carbohydrate content claims, including "low," "reduced,""net," and "free," do not exist for carbohydrates. Several organizations, including the Grocery Manufacturers of America, have petitioned the Food and Drug Administration to define these claims, and FDA is expected to issue a ruling on the claims later this year.
The Alcohol and Tobacco Tax and Trade Bureau (TTB) in April issued an interim policy (TTB Ruling 2004–1) on how food manufacturers should use the term "low carbohydrate" when marketing alcoholic beverages. The agency expects a more formal policy to be instituted but until then, it is defining "low carbohydrate" as less than 7 g of carbohydrates per 12-fl-oz serving of malt beverage, 5-fl-oz serving of wine, and 1.5-fl-oz serving of distilled spirits.
According to the ruling, "TTB is very concerned about some recent advertisements that attempt to capitalize on the interest in low-carbohydrate diets. In particular, we are concerned about advertisements that imply that low-carbohydrate alcohol beverages are a healthy part of a calorie or carbohydrate reduction plan, or that because these products are low in calories or carbohydrates, consumers may consume them, in significant quantities, while trying to maintain a healthy weight."
One thing to keep in mind about low-carbohydrate diets is that the jury is still out regarding the long-term efficacy of these diets in helping people maintain a healthy weight and the effects on the body of consuming low amounts of carbohydrates. Cynthia Sass, spokesperson for the American Dietetic Association, cautions people that while these diets may help people lose weight initially, the lack of long-term proof of the safety of the diets and their ability to reduce the risk of chronic diseases is troubling. Diet books state that cutting carbohydrates leads to weight loss. Food manufacturers market their low-carbohydrate products as healthy. Sass says that consumers are being given information about low-carbohydrate diets out of context. "While it's true that many Americans are overconsuming carbohydrates and therefore gaining weight, carbohydrates are not to blame," she says. "Any type of calorie that is consumed in excess of the body's needs will be stored as fat, including protein, fat, and carbohydrate calories."
Sass stresses that diets should not be defined by one single nutrient like carbohydrates or fat; but rather that a nutritious diet should include balance and an understanding of how our bodies work. She also calls on the food industry to take some responsibility. "Creating products in response to trends can add to consumer confusion and promote dietary imbalance. I hope that industry, practitioners, researchers, and organizations can work together to create solutions that will move us forward in the fight against obesity and disease."
by Karen Banasiak,
Assistant Editor