Food formulators are turning to a variety of ingredients—fish oils, soy derivatives, vitamins and minerals, probiotics, whole grains, and many others—for their potential health benefits. But these ingredients pose special production and sensory challenges that first must be overcome if foods and beverages that use them are to be successful in the marketplace.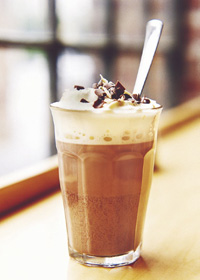 Helping to stimulate the reformulation of these better-for-you products is a growing number of health claims from the Food and Drug Administration. For example, FDA is requiring that trans fatty acid contents be included on food labels starting January 2006. A qualified health claim issued in 2004 enables food manufacturers to label products containing omega-3 fatty acids (EPA and DHA) as being heart-healthy. And today, FDA is currently reviewing a qualified health claim linking soy protein-containing products with a reduced risk of certain types of cancer. FDA has already allowed a claim for healthy-heart benefits.
Food developers are trying to market products that meet these claims, but at the same time deliver high quality and taste. This task is not easy. But faced with regulatory requirements, consumer health needs, the results of an ever-increasing number of health studies, an obesity crisis that is increasingly demanding attention, and economic pressures, food formulators frequently find themselves in a position where (to borrow a catch phrase from Star Trek's Enterprise captain Jean Luc Picard) they have to "make it so."
However, while the intrepid captain had to deal with relatively straightforward matters such as the evil Borg or transporter overload, food formulators have to address much more problematic situations such as soy and beany flavor, minerals and sedimentation, vitamins and off flavors, omega-3s and stability, probiotics and the maintenance of their viability, low-carbohydrate formulations and texture, whole grains and processing difficulties, and many others, including any reformulating where ingredients have either been added or subtracted. In the end, the captain's catchy phrase could prove to be an effective credo or an ironic epitaph particularly for those food formulators engaged in overcoming functionality challenges in healthy-for-you products.
The solving of functionality challenges—some of them directly related to the processing of the ingredient and others to the specific application that the ingredient is being used in—allows manufacturers to expand the applications or product categories that make use of the ingredient. The February 2005 Ingredients section demonstrated this: the broadening uses of soy described in the article were made possible through technological, processing, and ingredient advancements. Once, the challenges are overcome, then creative marketing people can promote the advantages—both functional and health—of the ingredient in that particular application.
Although the challenges are many, fortunately, there is a variety of ingredient and technology solutions that help make it possible for food manufacturers to achieve their objectives providing, of course, that they find the appropriate one for their specific needs. Furthermore, the most effective solutions arrived at have a dual nature: they deliver both health and functionality.
--- PAGE BREAK ---
Fortitech, Inc., 2105 Technology Dr., Schenectady, NY 12308 (phone 518-372-5155; fax 518-372-5599; www.fortitech.com), a leader of custom nutrient premixes, has extensive expertise addressing production challenges from the perspectives of potential interactions and processing. According to Maria Battista, Fortitech's Director of Marketing, "Key to our strategy is developing formulations using functional ingredients that serve a dual purpose—that is, delivering a health benefit while also providing processing advantages such as better distribution for homogeneity. A soluble calcium, for example, can provide a high level of calcium without any interactions. Because it is both clear in beverages and tasteless, it lends itself to many different applications."
Battista added, "Combining multiple functional ingredients, or even flavor together with the nutrients, also circumvents errors that can occur when each nutrient is added one at a time."
Problems and their Solutions
This month's Ingredients section will look at a variety of functionality challenges that food formulators are frequently faced with, as well as some emerging ones. As the health benefits of traditional and new ingredients are uncovered, you can bet that there will be functionality challenges that will need to be addressed.
This article will examine how food technologists can solve these issues through new ingredient systems and technologies. It will also look at how addressing these problems can open the doors to new opportunities in the marketplace.
• Water-soluble vitamin E provides stability at higher levels. The incorporation of vitamin E into fortified beverages can deliver a significant health benefit to consumers. However, higher levels of the vitamin can also have an adverse effect on beverage taste and appearance. One solution has been to use lower levels which will avoid these functionality problems, but at the same time create a beverage that does not contain enough of the vitamin to offer a real health benefit to consumers.
A water-soluble, taste-neutral vitamin E additive for fortified beverages which may overcome this challenge has been developed by Eastman Chemical Co., P.O. Box 431, Kingsport, TN 37662-5280 (phone 423-229-2000; fax 423-229-1673; www.eastman.com). Called Vitamin E TPGS, the additive reportedly can be formulated into beverages at up to 10 times the adult recommended daily allowance for the vitamin without changing taste or appearance.
"In lab studies on commercially available clear beverages, it was formulated at concentrations as high as 1,500 ppm with great beverage stability and positively no effect on beverage clarity," said Philip Cook, Eastman's Technical Associate.
--- PAGE BREAK ---
The additive may be used in a wide range of beverages, including clear isotonic beverages, juices, and dairy- and soy-based drinks. It is compatible with a variety of beverage ingredients and nutrient additives such as vitamins, minerals, electrolytes, fibers, and proteins. The additive is self-affirmed as GRAS and is free of emulsifiers, solvents, and alcohol.
According to the manufacturer, the additive offers significant handling benefits to beverage manufacturers and formulators. It can be added to beverage formulations at any of several steps in the manufacturing process, and unlike oil-soluble vitamin E additives, can be blended into beverages as a final step for added conveniences.
Furthermore, the additive is shelf stable both in its pure form and after beverage blending. It can be stored at room temperature for months, making it easier to have on hand for last minute production runs. It is suitable for use in shelf-stable and refrigerated beverages.
• Microencapsulated alpha-lipoic acid offers better stability. Alpha-lipoic acid, a vitamin-like compound, is present in almost all body parts, playing an important role in maintaining healthy antioxidant levels. In recent years, it has gained popularity as a dietary supplement and food ingredient. Because of its special antioxidant properties, it may be used in health and mental-fitness products. In foods for diabetics, it can prove beneficial because of its blood-glucose-lowering properties. Its involvement in the body's energy production and influence on creatine absorption increased its use in the area of sports nutrition.
However, alpha-lipoic acid shows a limited stability in powder blends, especially in combination with alkaline ingredients. In addition, the product should be protected from light and temperatures above 40°C due to potential degradation by polymerization. Furthermore, oral consumption of alpha-lipoic acid may result in slight throat irritation—a fact which partially limited product development to hard or soft gels.
A new alpha-lipoic acid formulation with improved product properties has been developed by Degussa Food Ingredients GmbH, Lise-Meitner-Strasse 34, 85354 Freising, Germany (phone 49-8161-548-0; fax 49-8161-548-580; www.degussa-foodingredients.com), in cooperation with a leading cyclodextrin company, Wacker Fine Chemicals. Microencapsulated on a molecular level with alpha-cyclodextrin, the new product is called ALA CD.
The patent-pending product is dispersible in water, and reportedly offers significantly improved shelf life, improved taste, and lessened throat irritation. Because of its special properties, it is expected to find use in a broader range of food applications.
--- PAGE BREAK ---
According to Martin Purpura, Technology Manager with Degussa Food Ingredients, "ALA CD allows the incorporation of alpha-lipoic acid into shelf-stable foods in which shear forces are used during production. Additionally, the particle size can be adjusted by grinding."
Degussa is producing solvent-free alpha-lipoic acid under the trademark Alipure™. The new microencapsulated formulation is provided by Wacker Fine Chemicals, 3301 Sutton Rd., Adrian, MI 49221 (phone 517-264-8671; fax 517-264-8795; www.wacker.com), under a new patent-pending manufacturing process. The ring-shaped sugar molecules used in the process are said to enable significantly increased product stability.
In addition to this formulation, Degussa will launch a new liquid formulation for beverages and soft gels with improved solubility and stability as well as clinically proven improved bioavailability in the near future.
• Cellulose gel stabilizes lower-carbohydrate beverages. The recent growth of ready-to-drink beverages containing lower/reduced levels of carbohydrates has presented formulators with the challenge of creating beverages with physical stability and organoleptic acceptance without adding carbohydrate-based solids. Physical stability also becomes a concern as the removal of sugar and other solids may result in problems with sedimentation and separation control.
A stabilizer system containing cellulose gel, which may overcome these functionality problems in lower-carbohydrate beverages, has been developed by researchers at FMC BioPolymer, 1735 Market St., Philadelphia, PA 19103 (phone 215-299-6000; fax 215-299-5809; www.fmcbiopolymer.com). Called Gelstar RE 0204-07, the system is said to impart stability, a clean mouthfeel to allow for excellent flavor release, and desirable body in these beverages.
According to the manufacturer, the primary function of the system is to stabilize beverages by maintaining insoluble components in uniform suspension for the length of the product's shelf life. Furthermore, there are the added benefits of preventing serum/phase separation and the stabilization of existing emulsions to minimize fat/oil separation. The system will impart or modify the texture and mouthfeel properties of finished beverages, particularly when sugar solids are removed.
A prototype formulation for a lower net carbohydrate vanilla dairy drink using the stabilizer system is available from the company. Composition of the drink consists of 2% butterfat, 4% nonfat milk solids, 3.3% milk protein isolate, 9.9% total solids, and 0.20-0.25% stabilizer system. The beverage provides 12 g protein and 3.5 g net carbs per 240 mL serving.
--- PAGE BREAK ---
System delivers lutein without sacrificing beverage quality. Lutein, a carotenoid found naturally in dark green leafy vegetables and egg yolks, has been associated with eye, heart, and skin health. Consequently, foods containing lutein can help individuals consume sufficient amounts of lutein in their diet to realize these potential health benefits.
In the past, it has been difficult for manufacturers to add lutein to water-based products because of its insolubility in water and low solubility in fats and oils. A solution to this problem, a novel delivery system that allows for the dispersion of carotenoids in water, is available under the name ClearTec Coating, from Kemin Foods L.C., 600 East Court Ave., Ste. A, Des Moines, IA 50309-2021 (phone 515-248-4000; fax 515-248-4051; www.keminfoods.com).
The system is said to effectively deliver the company's lutein, marketed under the name FloraGLO, to water-based products, providing optimal clarity and critical stability without clouding, ringing, clumping, or settling. Taste, odor, or texture of the finished food or beverage is not impacted by the system.
The ingredient, FloraGLO Lutein with ClearTec Coating, consists of purified lutein held in micro-suspension by sucrose monolaurate molecules. Available as a free-flowing dry powder with 15% active lutein, it makes possible fortification in the final product of between 0.5 mg and 1.5 mg per serving, depending on the color desired, the level of supplementation, or both.
When added to a water-based product, the ingredient is said to be finely dispersed and individual crystals are no longer visible, even after a year of storage at ambient temperatures. Preliminary data on beverages containing the ingredient indicates a maximum 12.5% loss of lutein content after beverage processing.
A number of studies conducted by the company can determine the sensory threshold for the ingredient in a number of prototype beverages, including water and lemon-flavored water, juice drinks, and dairy beverages. Sensory thresholds are the lowest stimulus capable of producing a sensation or the point at which a known additive begins to reduce the acceptability of a product. Understanding these thresholds is important because high levels of sucrose esters are known to impart off flavors, and depending upon the application, may require masking agents if they exceed a certain level.
--- PAGE BREAK ---
• Family of soy proteins expanded. A family of soy protein concentrates designed especially for meat, poultry, fish, and vegetarian analog applications has been expanded by Solbar Industries, Ltd., P.O. Box 2230; Ashdod 77121 Israel (phone 927-88632111; fax 972-88561455; www.solbar.com). The family is marketed under the name Solcon S.
According to Gary Brenner, the company's Marketing Director, "Each of the Solcon S functional soy proteins are suited for specific manufacturer requirements, from strong emulsions and gels to high-speed injection. The company's goal is to find the exact ratio of functionality and price to answer our customer needs."
The soy protein concentrates are made by removing a portion of the carbohydrates (sugars) from dehulled and defatted soybeans. In meat products, they act as emulsifiers and bind water, causing the meat to be juicier and to lose less weight after cooking. "Soy protein concentrates absorb three to four times as much water as their weight," noted Brenner. "Adding the concentrates to products can boost protein content, as well as improve texture and mouthfeel."
• Gellan gum stabilizes chocolate-flavored soy beverages. Developing a soy beverage that remains smooth and stable over its shelf life can be problematic. The addition of flavors and minerals to the beverage can further add to the challenge.
A solution to this problem, in the form of a hydrocolloid system made with gellan gum, is presented by CP Kelco, part of the J.M. Huber Corp., 123 N. Wacker Dr., Ste. 2000, Chicago, IL 60606 (phone 800-535-2687; fax 312-554-7810; www.cpkelco.com). Marketed under the name Kelcogel® HS-B, the ingredient provides suspension and stabilization of components in ready-to-drink neutral pH soy-based beverages. These components can include soy protein, cocoa for flavoring, and fortifying ingredients such as calcium and fiber. See photo on page 44.
According to the manufacturer, the gellan gum functions at low use levels to impart minimal mouthfeel without adversely impacting flavor. It disperses without lumping, hydrates easily, and is heat stable, making it compatible with standard UHT and HTST equipment.
Also available in the company's portfolio is Kelcogel HM-B, a gellan gum system developed to provide suspension of cocoa and minerals in dairy beverages that are ready-to-drink, have neutral pH, and are chocolate-flavored. These beverages may include flavored milks, coffee or tea beverages, and nutritional drinks.
--- PAGE BREAK ---
• Inulin protects viability of probiotic cultures. Probiotics are living microorganisms that upon ingestion beneficially improve human intestinal microbial balance, leading to potential health benefits. In Europe and Japan, consumers are very aware of the health benefits of probiotic-containing foods, while in the U.S., the market is steadily growing. The 2005 March Ingredients section covered the important role that probiotics are playing in the reformulation of frozen desserts, such as ice creams and yogurts.
However, preserving the activity of live cultures during processing, storage, and digestion is difficult because of their high susceptibilities to oxygen, shear, heat, and acids. Another factor that needs to be carefully considered is how well they survive the severe stress of digestive conditions.
As discussed in last month's Ingredients section, a study evaluating probiotic viability was conducted by Orafti Active Food Ingredients, 101 Lindenwood Ave., Malvern, PA 19355 (phone 610-889-9828; fax 610-889-9821; www.orafti.com). The results of the study indicated that inulin-based ingredients, which the company markets under the name Raftilose, protected the probiotics in yogurt through both storage and digestion. The study tested yogurts containing the probiotics Lactobacillus rhamnosus or Lactobacillus casei, with inulin added at 3%. Samples of the yogurt were pulled at intervals up to 10 weeks to test the vitality of the probiotic cultures over shelf life and to get an indication of the viabilty of the probiotics after consumption by using a model in vitro digestive system.
Like all dietary fibers, inulin and oligofructose are not digested in the stomach or small intestine. Because they are completely fermented in the colon, they contribute to better gut function. Orafti also produces Raftilose® Synergy 1, a special composition of oligofructose and inulin that reportedly maximizes calcium absorption. According to the company, a study in Europe has shown that this ingredient, in combination with a probiotic culture, may play a potential role in reducing the risk for colon cancer.
In addition to the health benefits, these ingredients can provide important functionality benefits, such as improving the taste and texture of fat-reduced food products. Now, with the results of the above study, they can play an even more important role in overcoming the formulation challenges involved with using probiotic cultures, possibly opening the door to a broader range of applications.
--- PAGE BREAK ---
• Solutions for gluten-free formulating. According to the University of Maryland Center for Celiac Research, one out of every 133 Americans may have celiac disease, an autoimmune response to the protein gluten found in wheat, oats, rye, or barley. Because they must adhere to a gluten-free diet, it is necessary for celiacs (or other individuals who have wheat allergies or whose bodies cannot tolerate certain proteins in these grains) to find alternatives to foods that contain these types of gluten, especially bakery products.
Gluten, however, plays an important functionality role, and formulating without it can have a negative impact on the quality of the food product. "Gluten provides structure and texture in bakery products," said Eric Shinsato, Technical Sales Support Manager for Corn Products U.S. "Alternative grains associated with gluten-free baking may leave a noticeable aftertaste and may cause the mouthfeel to be gritty."
Consequently, food formulators are looking for ways to overcome the functionality problems involved in the development of gluten-free products. A line of ready-to-use gluten-free bakery mixes called Maizing™ was recently introduced by Corn Products U.S., 5 Westbrook Corporate Center, Westchester, IL 60154 (phone 800-443-2746; fax 708-551-2700; www.cornproductsus.com). These products are made from corn-tapioca-based starches and do not contain gluten from wheat, oat, rye, or barley.
Modified tapioca starch called Expandex™ was developed by the company to promote expansion of gluten-free baked items and to offer stability in the absence of gluten and gums. A main ingredient in many of the Maizing mixes, the starch is said to help create a moist and expanded crumb in the final product while enhancing the action of leavening agents. It provides a clean flavor, helps mask the aftertaste associated with alternative grains, and helps improve the texture and consistency of gluten-free bakery products.
In a related story, an Agricultural Research Service (ARS) food technologist Ranjit Kadan has developed a whole-grain rice bread mix made for home bread machines. The new rice bread reportedly qualifies as whole grain, providing the high-in-fiber bran fraction of the grain as well as a texture comparable to that of whole-wheat bread. Furthermore, the bread can be consumed by individuals who have celiac disease or wheat allergies. In Kadan's home country of India, rice has been traditionally fed to those with chronic diet-related illnesses because of its hypoallergenicity.
According to researcher Kadan at the ARS Food Processing and Sensory Quality Research Unit in New Orleans, developing a gluten-free bread that not only is tasty but also has the right texture is a tough task, since gluten proteins offer a kind of resiliency that is essential for making breads and other baked goods. Kadan experimented until he found the best rice cultivar and flour particle size for the whole-grain bread.
According to members of the Louisiana Celiac Sprue Association, the whole-grain rice bread is superior to commercial rice breads currently on the market. In addition, it lacks other potentially allergenic ingredients. Research is still ongoing to find the optimal bread machine conditions for kneading and baking the whole-grain bread dough. Kadan is currently seeking a commercial partner to help advance his technology.
--- PAGE BREAK ---
• System delivers iron without changes to flavor or color. Iron is important in human nutrition, especially for females with non-anemic iron insufficiency. Clinical studies have shown that supplementation can produce substantive improvements in fatigue, mood, and cognitive function. However, iron fortification in foods and beverages can lead to undesirable results such as precipitation, iron flavor, or changes in color.
A system which delivers a micronized, super-dispersible iron without these problems is available under the name SunActive® Fe from Taiyo International, 5960 Golden Hills Dr., Minneapolis, MN 55416 (phone 763-398-3003; fax 763-398-3007; www.taiyokagaku.com). The system, which consists of ferric pyrophosphate and emulsifiers, is said to exhibit superior stability against heat, salt, pH, and oxidation. Furthermore, it is gentle on the stomach, does not promote constipation, and provides superior absorption and bioavailability.
In December 2004, the ingredient achieved self-affirmed Generally Recognized As Safe status. The company expects to see a renewed interest in iron fortification for women's health platforms in food and beverage systems.
• Technology stabilizes calcium in soy beverages. Today, soy milk sales in the U.S. are approaching $1 billion as reported by the Beverage Marketing Corp. While the extraction of dehulled, ground soybeans with water yields a beverage that contains an excellent, high-quality protein and vegetable oil, soybean extracts contain between five and seven times less calcium than cow's milk. Consequently, soy milk manufacturers have sought to supplement their products with calcium salts.
One obvious way to do this would be to use soluble calcium salts. However, the main proteins extracted from the soybean are sensitive to divalent cations, and react with them to form insoluble complexes that precipitate rapidly from suspension in the form of a floccular curd. As a result, soy milk manufacturers supplement their products with insoluble calcium salts, commonly choosing tribasic calcium phosphate or calcium carbonate.
Because the soy milks have relatively low viscosities, these insoluble salts tend to "sediment out" of suspension over time when undisturbed on the shelf and form a fairly dense, hard-packed layer on the bottom of the container, which is difficult to re-suspend by shaking. In fact, according to a recent study published in Nutrition Today, an average of 85% of the calcium settled or separated out in soy and rice drinks, compared to 11% in cow's milk.
A solution to this problem is offered by The Solae Company, P.O. Box 88940, St. Louis, MO 63188-1940 (phone 314-982-1983; fax 314-982-1121; www.solae.com). The approach combines the functionality benefits of isolated soy proteins with a calcium stabilization technology.
--- PAGE BREAK ---
According to David Welsby, the company's Technical Director, there are two types of soy milk on the market. The first type, made from traditional whole bean extract, has the calcium supplementation problem reported in the recent study. The second type is manufactured from isolated soy protein (a 90% pure form of soy protein), which offers a number of functionality benefits, such as formulation flexibility; improved flavor profile; and optimum solubility, viscosity, and emulsification characteristics.
Solae markets isolated soy protein products that contain stabilized calcium in the same ratio of calcium:protein as found in cow's milk, noted Welsby. Researchers note that calcium in this form has been demonstrated to have excellent bioavailability, even in infants. A patented technology which can stabilize calcium in this way has been developed by the company.
"Stabilizing divalent cations, such as calcium and magnesium, together with isolated soy proteins specially developed for ready-to-drink beverages, such as soy milks, solves the calcium sedimentation problem," said Welsby. "It enables soy milk manufacturers to produce beverages which have the same calcium-to-protein ratio as found in cow's milk, where the calcium has a high bioavailability; and remains suspended more or less evenly throughout the shelf life of the product." These Solae products are branded under the name Supro® Plus.
• Easing whole-grain processing difficulties. Dietary guidelines are helping to increase consumer demand for healthy, whole-grain products. This provides an opportunity for the baking industry to expand their markets into this growing category. However, the addition of whole grains, seeds, nuts, and fibers can pose processing challenges for manufacturers using high-speed production lines. These whole-grain ingredients make demands on the gluten network of the dough, resulting in processing difficulties, poor volume, and unacceptable quality.
These difficulties can be overcome by improving the gluten network with certain ingredients available from Danisco USA Inc., P.O. Box 26, New Century, KS 66031-1113 (phone 913-764-8100; fax 913-764-5407; www.danisco.com). For example, a dough conditioner called Panodan® interacts with the gluten proteins to strengthen and stabilize the dough during processing, proofing, and baking. It is widely used in artisan breads, which are denser and typically contain high levels of whole grains.
--- PAGE BREAK ---
In addition, the company's Grindamyl™ PowerBake is a xylanase that solubilizes the fiber to minimize its negative effect on gluten development. The enzyme is said not to be inhibited by native proteins found in wheat and other grains.
Both ingredients can help the manufacturer develop consistent quality whole-grain bakery products that are easily processed with excellent volume and texture to meet the whole-grain consumer trend.
• Potassium chloride blend neutralizes bitter taste. Formulators are increasingly looking at ways to balance sodium chloride with potassium chloride, thereby improving potassium intake while reducing the level of sodium. However, potassium chloride is associated with having a metallic bitter taste which could make its use less than desirable in finished products.
A formulation which, when blended with potassium chloride at about 2%, reportedly neutralizes that undesirable taste. Called NeutralFres®, it was developed by Prime Favorites, Inc., 31 Grove Ave., Morris Plains, NJ 07950 (phone 973-455-0600; fax 973-455-0601). The resulting potassium chloride blend can be used in smaller quantities, approximately 80%, than traditional sodium chloride salt, while maintaining a similar taste. It may be used in such products as soups, gravies, sauces, marinades, and other items requiring reconstitution, as well as canned or bottled prepared foods.
The National Academy of Sciences has recommended an increase of potassium intake to 4,700 mg per day based upon the evidence of potassium's role in controlling hypertension and preventing stroke. Such an ingredient formulation can help make possible the formulation of foods containing potassium.
• Encapsulation solutions help minimize challenges. Encapsulation continues to play an important role in overcoming functionality challenges that occur when formulating with health-promoting ingredients such as vitamins. These ingredients are often sensitive to temperature, light, moisture, and pH. Furthermore, their potency is frequently compromised by pre-reactions with other ingredients, or premature release. "These and other problems hamper new product development, impede production, and affect the consistency of product quality," said Balchem Corp., a manufacturer of proprietary microencapsulation systems, 52 Sunrise Pk. Rd., New Hampton, NY 10958 (phone 877-222-8811; fax 845-326-5717; www.balchem.com).
The company offers a comprehensive line of encapsulated nutrients engineered to maximize potency and uncompromised taste. Marketed under the name Vitashure, these encapsulates allow the formulator to determine the reaction, temperature, and time-release of the active ingredients, eliminating expensive overdosing. In addition, the technology protects the ingredients from degradation and undesirable interactions, mask undesirable flavors and odors, bring improved stability and longer shelf life to the finished product, and delivers consistent nutritional performance across the product line.
Wellness ingredients, such as vitamins A, C, and E, carotenes, choline, probiotics, iron/ferrous sulfate, amino acids, and many others are available in a variety of formats to suit specific functionality requirements, including a range of particle sizes, and select coatings with different release mechanisms. These encapsulated ingredients can be further tailored to meet specific needs.
These solutions can be provided for nutrient bars, energy shakes, medical foods, fortified drink mixes, chewables, infant formulas, baked goods, cereals, and diet aids. Nutraceutical applications can also take advantage of a recently introduced line of microencapsulated flavors called MichaelCap™ that resulted from a strategic alliance between Balchem Encapsulates and David Michael & Co. The flavor load is said to be increased by as much as 100%. Other benefits include a longer shelf life and improved stability under heat, moisture, and oxidation. Multiple coating materials and co-encapsulation of flavoring ingredients and/or colors is possible.
--- PAGE BREAK ---
Impacting Future Product Development
Earlier in this article, I had made a reference to a catch phrase used by the captain in the TV show, "Star Trek: The Next Generation." The phrase "next generation" could also have relevance in this article because solving functionality challenges can lead to the development of new products, especially in areas that deal with the lowering of cholesterol or with reducing the obesity problem.
Interesting alliances are also being formed that promote the development of new fortified products. For example, as the result of a licensing agreement between Bravo! Foods International and Masterfoods USA, a new fortified milk called Starburst has been introduced. The blend of vitamin-fortified low-fat milk and natural juices comes in three flavors: strawberry, peach, and orange. Also in the development stage is Slammers Milky Way, made with reduced-fat fortified milk and Slammers 3 Musketeers with low-fat milk and no added sugar. All three new drinks will carry the branding of the associated candy products. It will be interesting to see how successful the linking of a better-for-you product with a candy brand will prove to be in the marketplace.
With the solving of functionality challenges, ingredients such as soy, phytosterols, sugar alternatives, and whole grains might find their way into more product categories which traditionally could not use them because of functionality problems. Furthermore, their positive interactions with other ingredients in the formulation could add more value to the product.
In fact, if you see a particular ingredient such as soy or calcium being used in a wider range of food products, it's probably because ways have been found to make it work in the application where previously it may not have been possible. Understanding this may also alter the way we view trends, particularly the way they evolve as related to health products.
---
Omega-3s Overcome Formulation Problems

Clinical data has shown that diets high in omega-3 polyunsaturated fatty acids are beneficial to health, especially for individuals who are at risk for heart disease, stroke, immune response disorders, and mental illness; women who are pregnant and lactating; and infants.
For maximum health benefit, intake of omega-3s, and omega-6s should be in parity, with a ratio ranging from 1:1 to 1:4. "Omega-3 and omega-6 fatty acids are thought to be consumed in a ratio of 1:15 to 1:25 in the United States," said George Liepa, Professor, Eastern Michigan University, in a presentation given at a one-day meeting, "Fats and Oils in the Food Industry," sponsored by the North Central Section of the AOCS. He emphasized that studies of different cultures have suggested that such ratios could have adverse health effects, and that higher levels of omega-3s need to be consumed in the diet.
In January 2005, the United States Dept. of Agriculture and U.S. Dept. of Health and Human Services released new dietary guidelines for Americans and recommended consumption of at least two meals of oily fish per week. A few months earlier, the Food and Drug Administration announced a qualified heart health claim enabling food manufacturers to label their food products, containing omega-3 eicosapentaenoic acid (EPA) and docosahexaenoic acid (DHA), as being heart healthy.
--- PAGE BREAK ---
Primary dietary sources of omega-3 fatty acids include fish oil, marine algae, land plants, and seed oils such as flax, canola, and soy. However, in order to use the current FDA omega-3 fatty acid qualified health claim, formulators must use sources that are high in EPA and DHA (for example, fish oil and marine algae).
When incorporating omega-3s into food and beverages, certain functionality challenges need to be overcome, including minimizing off-aromas and tastes in raw materials, and maintaining oxidative stability. Because these challenges need to be solved before the potential health benefits of omega-3s can be fully utilized, researchers are developing new ingredients that can help formulate food products that are high in these fatty acids while protecting them from oxidation and the undesirable sensory properties that result.
Here are some examples:
• Encapsulated omega-3 fatty acids for use in bakery products was recently launched under the name Novomega by National Starch Food Innovation, 10 Finderne Ave., Bridgewater, NJ 08807 (phone 800-787-4992; fax 609-409-5699; www.foodinnovation.com). The spray-dried, free-flowing powder containing 10-12% active DHA/EPA is made with OmegaPure®, a highly refined, stable, and GRAS-approved menhaden oil available from Omega Protein Corp., Houston, Tex.
National Starch uses its encapsulation technology to protect the oils from harsh processing, ensure adequate shelf life, and deliver the oil in foods without sacrificing taste, nutrient, or finished product integrity. Although the encapsulation materials and processing technology are proprietary, the ingredient carries a label declaration of menhaden oil, modified food starch, soy protein, mixed tocopherols, and tert-butyl hydroquinone (TBHQ). The product has a minimum six-month shelf life under refrigeration and comes in a variety of easy-to-handle package sizes that match typical batch size requirements.
According to the manufacturer, the encapsulation system is specially formulated for long-chain omega-3 fatty acids, and results in a product that eliminates the strong tastes and odors associated with this essential nutrient, allowing bakers to produce a variety of breads and baked goods with clean flavor profiles. Usage levels range from 1-2% to deliver 100 mg of omega-3 per RACC serving sizes. Independent sensory analysis of white bread prototypes made with the encapsulated ingredient vs a standard white bread control reportedly shows that consumers do not discern a taste difference. In laboratory and customer trials, it maintains desirable bread texture, loaf volume, and appearance.
• An emulsion delivery system for the incorporation of omega-3 fatty acids was developed by researchers at the University of Massachusetts, Amherst. One of the researchers, Professor Eric Decker, provided details on the functionality benefits of the system in a presentation at the AOCS meeting.
According to Decker, the major principle behind the development was the engineering of cationic emulsion droplets that have good oxidative and physical stability, are easy to incorporate into water-based foods, and maintain their stability. The low-viscosity oil-in-water emulsion was stabilized by whey protein isolate at pH 3.0. Lipid concentration equaled 25% wt algae or fish oil, with mixed tocopherols and chelator EDTA added to the system to help maintain oxidative stability.
--- PAGE BREAK ---
Consumer sensory evaluations comparing strawberry yogurt enriched with the emulsion and a control found no perceived differences. Yogurts processed on three separate occasions were evaluated on their 14th day of storage, with consumer acceptance of each participant (n = 239) determined using a 9-point hedonic scale for liking. Sensory tests on vanilla- and strawberry-flavored ice creams also found no perceived differences.
Other products tested included salad dressings and meat products such as turkey patties, ham, and pork sausages. Again, consumer responses were positive.
However, when working with omega-3s, Decker cautioned that there is no one "magic bullet." He emphasized, "You cannot generalize and say that this one system is for all food applications." Proper utilization of different oil sources and their forms (bulk, dried, or emulsified) will depend on the nature of the food application, and a variety of factors have to be taken into consideration, including moisture content, pH, and required shelf life.
• Two new marine-based omega-3 fatty acid products contain the carbohydrate mannitol, which is used to improve stability and prevent the smell of fish oil when used in powder form. The two powders can help manufacturers overcome the taste issues typically associated with other marine-based fish-oil products and deliver the added benefit of increased stability in food applications and in storage.
The two new powders were recently launched in the U.S. by Lipid Nutrition, a division of Loders Croklaan, 24708 W. Durkee Rd., Channahon, IL 60410-5249 (phone 800-621-4710; fax 815-730-5202; www.croklaan.com). Marinol™ Omega-3 HS Powder has a minimum of 24% omega-3 fatty acids with 10% EPA and 7% DHA. Marinol DHA HS Powder offers a minimum of 17% DHA and a low concentration of EPA.
The powders can be easily dry blended with other ingredients, making them suitable for bakery applications such as breads and biscuits, as well as in milk and beverage applications.
• A microencapsulated food and dietary supplement ingredient derived from fish, MEG-3™ Brand Omega-3 EPA/DHA, is available from Ocean Nutrition Canada, Ltd., 101 Research Dr., Dartmouth, Nova Scotia B2Y 4T6 Canada (phone 888-980-8889; fax 902-480-3199; www.ocean-nutrition.com). The powdered ingredient allows food manufacturers to enrich foods with the health benefits of fish oil without the taste or smell of fish.
In the microencapsulation process, fish oil concentrate is preserved in micro-sized particles by a shell coating. This gives the ingredient several of its key properties, including an oxygen barrier resulting in an extended shelf life; a taste profile barrier eliminating fish oil taste and odor; an extremely high nutritional density; a delivery form that is effectively bio-absorbed; and a protective barrier from shear and temperature changes, allowing for mixing and baking in foods.
The ingredient is reportedly indiscernible and stable in foods, allowing it to be used in a variety of applications, such as baked goods, dairy products, cereal and nutrition bars, beverages, salad dressings and sauces, soups, and meats.
In response to such events as FDA's qualified health claim, the company has announced a major U.S. expansion in production capacity for the ingredient. It is currently upgrading a recently purchased facility in Arcadia, Wis., which should be completed in mid-2005. The ingredient produced in the Arcadia facility will be for the U.S. market, while the company's Dartmouth facility will supply Canadian, European, and Asian markets.
• An algae-based source of omega-3s offers functionality benefits over other sources, according to its manufacturer, Martek BioSciences Corp., 6480 Dobbin Rd., Columbia, MD 21045 (phone 410-740-0081; fax 410-992-9785; www.martekbio.com). Called Martek DHA™, the ingredient has a clean taste and aroma that will not compromise the food's sensory characteristics, contains a high concentration of DHA (a minimum of 35%), and has a stable and consistent composition.
--- PAGE BREAK ---
The company has successfully incorporated DHA into a variety of applications. For example, its addition to bread will not impact the final product's flavor, texture, appearance, or commercial characteristics. Nor will it affect bread yeast fermentation. White bread has been fortified with up to 50 mg of DHA per slice (28 to 32 g).
In plain or flavored yogurt, the ingredient will not impact cultures, flavors, or stabilizer systems, and may be used to provide a range of 25-150 mg DHA per 225 g serving. In hard or soft cheese, it will not impact flavor, appearance, or texture, and may be used to provide a range of 25-500 mg DHA per 30 g serving.
These are only a few examples of innovative ingredients that are designed to deliver the health benefits of omega-3s while overcoming the functionality challenges that have been traditionally involved with their use in foods and beverages. While their uses in foods are broadening, formulations will still have to address the specific problems of each application. As Decker noted earlier, there is no one magic bullet to solve the functionality challenges of all applications. A number of factors have to be considered if the ingredient is to work satisfactorily. However, with the growing emphasis on reformulation, the time may be right for the incorporation of omega-3s into mainstream foods.
---
Method May Expand Usage of Phytosterols
The health benefits of phytosterols (natural sterols that occur in plants) have been known for years. More recent, both the National Cholesterol Education Program and American Heart Association have recommended the addition of phytosterols to the diet to help reduce cholesterol. In the marketplace, products such as
trans
-free margarines and salad oils have used the ingredient in their formulations.
However, the use of phytosterols in a broader range of foods has been limited largely due to technical reasons as well as cost. These hurdles may soon be overcome due to recent efforts by Brandeis University researchers to develop a phytosterol-containing cooking oil for frying snack chips.
Previously, researchers had failed to develop a method to add phytosterols to frying oil to extend their cholesterol-lowering benefit to fried food products. The Brandeis research team discovered that fat-borne phytosterols, after adequate heating and then cooling, recrystallize in a form (called non-esterified triglyceride-recrystallized phytosterols or TRP) that effectively blocks cholesterol absorption.
When added to the cooking oil used to prepare snack chips and other foods, these natural sterols derived from soybeans lowered LDL cholesterol without affecting the taste of the finished snack product. In a clinical study published in the Journal of Nutrition, the research team followed 10 subjects who achieved a 15% decrease in their LDL cholesterol and a 10% drop in total cholesterol after eating two one-ounce servings of phyto-sterol-enriched tortilla chips each day over a four-week period.
Commercial applications of the research have been covered by patent applications filed by Brandeis University. The research team who worked on developing the cholesterol-lowering process consisted of Biology Professor K.C. Hayes, Research Associate Andy Pronczuk at the school's Foster Biomedical Research Laboratory, and Senior Scientist Daniel Perlman in the physics department.
According to the researchers, it is anticipated that the use of TRPs will be expanded beyond fried snack foods such as potato and tortilla chips, to include sauces, condiments, baked goods, nutritional supplements, processed cheese, margarine, and salad dressings.
--- PAGE BREAK ---
Minerals Play Important Role in Emerging Health Opportunities
Minerals such as calcium, magnesium, potassium, and phosphorus can play an important role in the fortification of foods and beverages. In addition to the health benefits they can contribute to the finished product, these components can provide functionality benefits, which in turn, can help solve a variety of challenges facing food formulators.
One company that manufactures these ingredients is Astaris, LLC, 622 Emerson Rd., Ste. 500, St. Louis, MO 63141 (phone 314-983-7500; fax 314-983-7636; www.astaris.com). In an exclusive interview with Food Technology, the company's Market Development Manager Barbara Heidolph shared her thoughts on how emerging health opportunities are making use of these ingredients because of the health and functionality value they offer.
• Magnesium. Although many studies have focused on calcium and its role in bone health and a number of other areas, magnesium may soon be receiving more attention for its role in both bone health and heart health. "Most people are not getting enough magnesium in their diet," said Heidolph. "The World Health Organization is looking at requiring fortification of water with magnesium. This element, because of its heart-healthy benefits, could prevent a significant number of heart attacks from occurring."
In a liquid meal beverage, magnesium is one of three minerals where there is a recommended daily intake (calcium and phosphorus being the other two). The common source of magnesium is magnesium oxide, which has negative interactions with soy or dairy proteins, causing the development of off flavors and odors. Heidolph noted that the use of the company's Mag-nificent® dimagnesium phosphate as an alternative to magnesium oxide does not negatively interact with proteins and so can overcome this problem. She continued, another challenge is heat of hydration and pH shift which can inactivate temperature-sensitive vitamins. Dimagnesium phosphate does not have a heat of hydration, is very stable, and has limited impact on pH. "Consequently, it can overcome the functionality challenges associated with magnesium oxide while effectively delivering magnesium," she noted.
• Sodium/potassium. According to a press release from the Institute of Food Technologists, important, interrelated factors leading to hypertension include obesity, stress, and the genetic vulnerability of American consumers, in addition to their sodium intake. The balance between potassium and sodium is very important for proper body function, and more attention should be given to ways for improving potassium intake.
Heidolph agreed with this position. Sodium is important for essential processes within the body, including circulation, digestion, metabolism, and nerve impulses. And, of course, salt adds flavor or flavor enhancement, serves as an antimicrobial agent, and can help achieve desired fermentation or texture in some products and leavening in others. "The trick is how to reduce the overall level of sodium in food products while keeping the same functionality that sodium chloride provides, and at the same time avoiding the development of off flavors or bitterness that may be associated with potassium chloride," she said. Astaris is currently working with customers to find functional alternatives using sodium, potassium, and calcium functional ingredients or a combination of all three as a strategy to achieve reduced-sodium products. By enlisting functional potassium phosphate ingredients, you get the added benefits of increasing potassium intake and possible heart-healthy, stroke-risk-prevention benefits.
--- PAGE BREAK ---
• Phosphates. When trans fatty acids are taken out of bakery products, the challenge for manufacturers is how to get the same functionality, volume, and texture characteristics of products that were made with trans fats. Manufacturers need to change the leavening system, providing more leavening for better aeration, Heidolph advised.
"The trick here is applying chemical leavening to protein and mineral base and see if you can lighten up the product to make it more palatable and more moist," she noted. Phosphates, in particular, can be used for chemical leavening or dough conditioning. They interact with proteins in a positive way, helping to stabilize them and making the end product more moist.
• Calcium. Functional components are available that can contribute calcium and functionality. For example, calcium phosphates have a variety of purposes in food. Depending on which form they are used in, they can serve as leavening agents, acidulants, dough conditioners, anticaking agents, and mineral supplements. With the emphasis on health ongoing, it is expected that calcium will continue to play an important role in formulating, and new markets will appear that will make use of this mineral.
Continuing research is also being done around sources of calcium, noted Heidolph. In particular, there is strong evidence of the need for phosphorus to be present with calcium. Otherwise, the calcium is not properly absorbed into the bone. She urged that claims or recommendations should be revised to indicate that a proper consumption of calcium and phosphorus gives the individual better bones and teeth.
Heidolph also discussed other functionality challenges, including those that involve whole grains, the reduction or replacement of sugar, and low-carbohydrate formulating. A key challenge with whole grains is getting adequate shelf life due to the higher concentration of naturally occurring fat in a whole-grain product. Fat rancidity is accelerated by the presence of metal cations such as iron. Astaris is working with iron sequestration to extend shelf life. As the drive for healthy products continues, challenges in formulation will be identified. The company focuses on providing the technical expertise to overcome these formulation challenges by maintaining a staff of experts to work directly with their customers.
Next month's Ingredients section will focus on which flavors are becoming popular in beverages and why.
BY DONALD E. PSZCZOLA
Senior Associate Editor
[email protected]