The North American retort pouch and tray market is estimated to be well over five billion units, with a double-digit annual growth rate in the United States.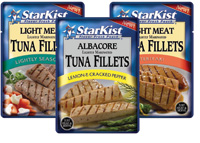 These numbers are far above those of a decade ago when the military's Meal, Ready to Eat (MRE) rations and a few pet foods were at the periphery of a "perilous" technology. With boosts from increased military and humanitarian needs, offshore processing/packaging facilities and consumer acceptance, retort pouch/tray technologies appear to be entering the mainstream of food preservation and packaging.
From their beginnings in the late 1940s, retort pouches and trays have encountered technical, marketing, economic, and regulatory challenges.
With the assistance of consultant Henry "Bud" Strassheim and McGill University's Hosahalli "Swami" Ramaswamy, I shall summarize the facts regarding what will surely be a major category for our food science and technology future.
Pouch and Tray Structures
The retort pouch/tray is a package engineered for the thermal preservation of low-acid particulate food products, although no physical or other law prohibits it from being used for high-acid foods, liquids, or pasteurized refrigerated foods. In fact, many foods such as tomato sauces, fruit beverages, chilled soups, entrees, and side dishes are packaged—using related technologies—in what are in effect retort pouches or trays or some hybrid of the two.
The retort pouch is a flexible package structure that is hermetically heat sealed to contain low-acid foods and resist post-fill thermal processing sufficient to sterilize the contents in accordance with regulatory mandates of a 12D low-acid canning process so that the package contents will not contain a pathogen or spoil microbiologically when distributed at ambient temperature.
The retort pouch generally consists of an outer layer of polyester or nylon for printability and toughness/protection, a middle aluminum-foil layer that functions as the principal oxygen and water vapor barrier, and an inner or food-contact layer of a heat-sealant material such as polypropylene. In recent years, the aluminum foil has been replaced to some degree by silica or glass coating to provide oxygen barrier, product visibility, and microwavability.
The retort tray (or cup, bowl, jar, bottle) is generally consists of a formed base with a wide opening and a flat flexible structure hermetically heat sealed to the base.
In recent years, the base materials have been coextrusions or laminations of water-vapor-barrier polypropylene plus oxygen-barrier ethylene vinyl alcohol. The base materials are generally shallow thermoforms for dish-like trays and extrusion-blow-molded barrier coextrusions for bottles and jars.
Retort pouches and trays have higher surface-to-volume ratios than cylindrical or rectangular metal cans or jars and so transmit heat faster to achieve the requisite pathogenic microbiological kill without overcooking the product.
Because of the lower energy input, initial product quality is generally markedly better than for conventionally canned foods. However, this initial quality advantage is not necessarily maintained throughout distribution, as adverse oxidative and non-oxidative biochemical reactions take place within the enclosure.
Retort pouches and trays and their kin are lower-mass structures than metal and glass containers. They occupy less space volume than cylinders and similar shapes. Pouches are usually easier to open and access than metal cans and glass jars, even those with easy-open closures. Also, in theory, products in retort pouches and trays are easier to rethermalize than the contents of cans, and marketers are pleased with their larger display areas.
In recent years, as more responsible converters have entered the business, the prices of the package structures have come down to well below those of metal cans and glass jars. Companies offering flexible structures include Ampac (www.ampaconline.com), Lithotype (www.lithotype.com), Smurfit-Stone (www.smurfit-stone.com), Sonoco (www.sonoco.com), TechniPak, Alcan (www.alcan.com, www.alcanpackaging.com), Huhtamaki (www.huhtamaki.com), Pyramid, Hyewon (www.hyewonpack.com), Toyo Seikan (www.toyo-seikan.com.jp), and Fuji Tokushi.
All materials for retort pouch and tray packaging for low-acid foods must meet regulatory requirements, but meeting minimum specifications does not necessarily translate into quality. Numbers and interesting prices do not always mean batch-to-batch uniformity, a caution that cannot be overemphasized.
Equipment
Machinery to fabricate pouches and trays, fill and seal them, and subsequently sterilize and cool them has been vastly improved since the early years of almost manual speeds.
• Filling and Sealing. Due to sealing limitations, retort pouch and tray output speeds and efficiencies have not nearly approached those of metal cans or glass jars. Speeds of fewer than 100/min/line are not uncommon, although ganged lines may reach higher outputs.
Most pouch equipment, such as Toyo Jidoki from Japan (www.alliedflex.com), Robert's from the U.S., and Bossar (www.bossar.com) and Laudenberg from Europe, operate with pouches preformed on Japanese Nishibe or Totani pouch formers. In recent years equipment that fabricates pouches from roll stock has become commercially viable.
Crucial to pouch-filling equipment is for the food product to flow through the top opening of the pouch and not contaminate the seal area, which could possibly interfere with heat-sealing. Removal of air minimizes the probability of pressure from within during the heating and cooling processes.
Probably the most widely used tray equipment is from Switzerland's Hans Rychiger AG (www.rychiger.com), which has had long experience in engineering precision machinery for this application. Trays, cups, or bowls are filled and precisely heat sealed with aluminum foil, metallized plastic, or all-plastic-barrier laminations, now usually peelable.
• Retorts/Autoclaves. As precise as filling and sealing equipment must be to minimize the probability of compromising the hermetic seal, attention must be paid to the retorting or thermal sterilization operation. To achieve the requisite temperatures, pressure vessels—i.e., retorts or autoclaves—are employed. These vessels must control temperature and pressure uniformly to ensure proper heating without weakening and even bursting the package heat seals.
Retorts are vented to remove air to maintain saturated steam conditions and pressure. Other retorts employ circulating hot water with steam as the heating and pressure medium.
Subsequent to reaching the specified internal temperature, cooling is initiated. Pressure from steam within the package may exceed the retort pressure, stress the seals, and compromise the integrity, and so overpressure must be applied.
Retorts may be batch, continuous, still, or agitating. Commercial retorts for pouches and trays are offered by FMC Corp; Barriquand Steriflow cascading water flow or water spray; Malo Steristar steam/air (www.maloinc.com); France's LaGarde steam air, water spray, or water immersion (www.lagarde-autoclaves.com); and Germany's Stock Rotomat (www.satoris-America.com). The crucial variable is maintenance of pressure uniformity to minimize pouch or tray expansion.
Products and Producers
The largest unit-volume products in retort pouches and trays are pet foods, manufactured both by brand owners and by contract packagers and constituting up to 60% of the domestic units. The second largest category is military and humanitarian rations produced by contractors such as Wornick (www.wornick.com), Sopakco (www.sopakco.com), Ameriqual (www.ameriqual.com), Lambert Street (www.lambertstreet.com), and Truitt (phone 503-362-3674).
Interestingly, the largest unit-volume retort-packed human food is seafood, such as tuna, in various formats largely manufactured offshore. Rice in microwavable pouches is made in North America. The major tray producer— with long experience—is Hormel with its Dinty Moore and Hormel brands. Gerber has entered the market with both silica-coated barrier pouches and two-compartment/component barrier plastic trays for baby foods.
The expectation among experts is that as rapidly growing as is the retail category—for seafood, rice, and poultry—an area with more potential is foodservice. No. 10 can replacement has been growing for high-acid foods, but most makers have shunned low-acid for fear of compromising the seal integrity of the large perimeter. Recent advances in sealant technology are challenging the previous notions and opening this larger-size pouch for wider commercialization to parallel hot-fill high-acid foods.
It is interesting to note that relatively few food processors/packagers have invested in the hardware to enter this market, but considerable contract processing/packaging capacity is available. More important, much of the misinformation surrounding the technology is evaporating, leading to a cadrC) of competent professionals to oversee the development and operations.
The Future
How far retort pouches and trays will grow in the coming years depends on many factors, no longer among which are technical, consumer, or economic obstacles. Preformed consumer-size pouches are now priced below metal cans. The reliability of existing systems is approaching that of double-seam metal cans, the industry standard. If baby foods are now being packaged in retort pouches and trays, the safety has been commercially demonstrated. And with long production runs today no longer a major issue due to the variety of offerings, output should not be a deterrent.
We hardly expect retort pouches and trays to replace metal cans over a predictable time horizon, but they will capture a growing market in the coming years, especially for newer, more specialty
entrée–type products. After a long journey from humble academic beginnings, retort packages have arrived.
by Aaron L. Brody,
Contributing Editor ,
President and CEO, Packaging/Brody, Inc., Duluth, Ga.B
[email protected]