A new form of honey that prevents stickiness. A salt that has spherical crystals for better flow. An antioxidant-rich apple that has red flesh right to its very core. An ingredients system that overcomes light-activated off-flavors in milk. A whey-containing "mayo" alternative. These are only some of the exciting innovations from the four corners of the world that will be uncovered and discussed in this article.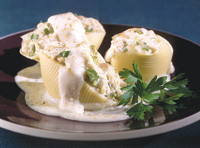 "Honey without sticky fingers?" you may skeptically ask. The answer: It must be time for another annual installment of emerging ingredients—those novel cutting-edge developments that can shape parameters for future product development, helping us to rethink what roles ingredients play in functionality, health, convenience, and the overall reformulation of foods in general.
And this year we have another fine crop of emerging developments from a wide range of ingredient categories, including colors, acidulants, hydrocolloids, grains, fruits and vegetables, and many others. These developments and the technologies that are used to produce them all reflect a special kind of imagination, a "thinking beyond the box" which can lead to solutions in a number of areas impacting product formulation.
For example, these innovative technologies, ingredients, and new approaches can help food formulators tackle specific functionality challenges. Or they can be applied to the creation of a new generation of weight management solutions ranging from "carb blockers" to an emulsion that literally can put the brakes on hunger. Or they can improve the performance of a certain ingredient, such as the stability of a natural color, and as a result open up new marketing and formulation opportunities. Or they can reinvent the way we view a traditional product such as barley by enhancing its health and functionality value and broadening its application in areas ranging from whole-grain foods to fat-replacement products to nutraceutical components.
And, of course, for those food scientists who are looking for something a little bit out of the ordinary, well, these following developments might just be what the doctor ordered.
New Red-Fleshed Apple Proves Very Tempting
Apples have come a long way since Eve plucked her first one in the Garden of Eden. Take, for example, the apple developed by HortResearch (phone +11 44 161 925 4700; www.hortresearch.com), a New Zealand-based research company. From the outside, it looks like any other, but bite or slice into it, and you'll find that its flesh has a rosy red coloring right to the very core. This unique color is due to a high concentration of anthocyanin, a health-promoting antioxidant.
--- PAGE BREAK ---
The red-fleshed apple, because of its appearance and added health benefits, could soon redefine the way consumers and the food industry perceives the "perfect" fruit. According to HortResearch Chief Scientist Ian Ferguson, the new apple represents "the next level of achievement" for the company's established breeding program which has already produced successful new apple varieties. He noted that extensive studies conducted by the company's sensory and consumer science team, clearly showed that consumers were willing to pay significantly more for fruit with novel colors and tastes, or added health benefits.
Scientists are endeavoring to speed up the breeding effort by unlocking the apple's genetic code. Using an extensive database of apple DNA sequences, they are well on their way to identifying the genes responsible for turning the apple red—information which will accelerate the efforts of the breeding team. Applying the latest genomic science techniques, the company could be offering growers new trees in as little as five to six years.
The process does not involve genetic engineering. "The genes are not modified by us in any way," said Ferguson. "We simply use our understanding of the genes to identify which of the natural crosses stand the most chance of successfully producing red-fleshed fruit with the right balance of flavor and appearance."
Getting that balance right can generate huge commercial revenues, he added. The red-fleshed apple is not the company's first foray into novel fruit colors. In 1996, the company released to growers a vibrant yellow-fleshed kiwifruit called Hort16A, which has gone on to become a multi-million dollar global success under the brand name, Zespri™ Gold.
At the 2006 IFT Food Expo, HortResearch highlighted a juice beverage made from the red-fleshed apples. The product concept, promoted as offering increased mental acuity and alertness, is one example of how the company can collaborate with manufacturers to develop innovative foods and beverages that target new lifestyle, wellness, and therapeutic markets.
A commercially focused research company wholly owned by the New Zealand government, HortResearch earns revenue through public funding and worldwide industry partnerships. The organization actively seeks new strategic commercial collaborators in global fruit, food, and healthcare markets. Its research programs cover a wide range of areas including bioactive analysis, natural flavors and fragrances, and consumer and sensory science.
--- PAGE BREAK ---
Rounding Out Salt
Using common salt has presented both food formulators and consumers with certain challenges. Because of its water solubility and cube-shaped crystals, it tends to cake easily, especially under humid conditions. Also, the high contact area between the granules can retard its flow, affecting its performance. Familiar problems can include not flowing freely onto the production line, storage difficulties, a negative impact on appearance and other sensory properties, and a loss of convenience.
Trying to overcome these problems has not been as easy task. However, scientists from the Central Salt & Marine Chemical Research Institute in Bhavnagar, India, recently developed a practical method to produce a salt that has spherical or near-spherical crystallites. These round salt granules give the product its ability to flow freely without caking.
Pushpito K. Ghosh, P. Dastidar, and colleagues are publishing their findings in the July 5 issue of Crystal Growth and Design, a publication of the American Chemical Society. According to their article, the researchers have shown that glycine, a non-essential amino acid, is an effective habit modifier of common salt when crystallization of such salt is carried out under ambient conditions such as undertaken during solar salt production. The modification is equally effective with pure NaCl solution and natural brines such as subsoil and sea brines.
The researchers developed a process to wash away glycine that crystallizes along with salt while enabling the salt itself to retain its rhombic dodecahedron habit. Such washing is accomplished with a fresh lot of saturated brine, which then can be made to yield a fresh crop of modified salt crystals. In this manner, the glycine can be recycled. The salt crystals were confirmed to have superior free-flow characteristics compared to the normal cubic salt crystals, and the process of habit modification used could prove suitable for future production of free-flowing NaCl crystals.
The fact that the modified salt contains a trace amount of glycine may also prove beneficial as the amino acid is known to impart a certain amount of sweet-like flavor. According to the researchers, the salt tastes fine but they have not carried out any studies on taste differences. Another possible advantage is that the solution of salt would be completely clear unlike salts which contain insoluble inorganic anti-caking agents. There should be no problems with FDA clearance as glycine is an acceptable additive in salt.
The research group collaborated with a major food company in India to develop this salt, and they are currently looking for other interested parties to form partnerships with.
--- PAGE BREAK ---
Feeling Your 'Barley'
Every grain has its day in the sun, and this could very well be the time for barley as an emerging ingredient. With traditional whole grains in the spotlight today, barley is gaining attention, and recently it was made eligible for a qualified heart health claim by FDA. Not too surprising, barley is also undergoing a variety of new innovations which can enhance its health and functionality value in future food formulating.
For example, the June 2006 Ingredients section discussed a new fat replacer, C-Trim, developed by the Agricultural Research Service. Derived from whole oats and barley, the high-fiber ingredient mimics some of the functionality properties of fat while providing the benefits of beta glucan.
Sustagrain barley from ConAgra Food Ingredients, Omaha, Neb. (phone 800-851-9618; www.ConAgraFoodIngredients.com) is naturally high in dietary fiber and low in starch, making it one of the lowest-glycemic-index grains commercially available. The variety of waxy barley has a macronutrient composition unlike any other, with more than 30% total dietary fiber. Nearly 50% of this fiber is cholesterol-lowering beta glucan, giving the ingredient approximately three times the total dietary fiber and soluble fiber of conventional whole oats, with less than half the starch of other cereals. Available in flour, kernel, flaked, steel-cut, and rolled forms, Sustagrain may be used in breads and breakfast cereals, soups, energy bars, rice side dishes, and pastas.
Barley Balance, a concentrated beta glucan from PolyCell Technologies, is distributed by DKSH North America, Baltimore, Md. (phone 410-385-1666, www.dkshna.com). Made entirely by a dry milling and separation process, the concentrate is said to contain more than 23% beta glucan, which is six or seven times higher than that found in typical barley or oat ingredients. It reaches its maximum effectiveness in the digestive tract environment, and is excellent for low Glycemic Index formulations. The ingredient provides increased gelling and functionality performance; reduces staling in food products, which means extended freshness and shelf life; and has low lipid levels and a natural bland flavor which will not interfere with the taste of the food or beverage. Only small amounts of the ingredient are necessary to provide benefits to foods and beverages.
--- PAGE BREAK ---
New Form of Honey Offers Solution to Sticky Problem
Honey, because of its hygroscopic properties, has traditionally presented some messy constraints, ranging from sticky fingers to sticky equipment. To address this problem, researchers have developed a new and innovative form for this sweetener.
Honey contains about 17% water. By removing a portion of this water content, technologists have created a solid honey wafer. Launched under the name Simply Honey, it is not made with any additives or stabilizers, but consists solely of honey. With dimensions approximating the size and thickness of a quarter, it dissolves quickly in hot liquid.
Prompted by growing interest from food manufacturers in dried honey, the National Honey Board (NHB), Longmont, Colo. (phone 303-776-2337, www.honey.com) initiated a product concept program on behalf of the U.S. honey industry to optimize the utility of various forms and styles of honey. The new ingredient resulted from this program.
NHB introduced the product as a hot beverage sweetener at several food shows, including World Tea Expo and the Specialty Coffee Association as a way of monitoring response. The organization is hoping to find food manufacturers willing to move the concept from ideation to the store shelves. The concept comes at no cost to the manufacturer; however, additional product development, product identity, packaging and distribution would be the manufacturer's responsibility.
NHB proactively assists the industry by identifying honey applications and consumer-friendly honey concepts that can create new opportunities for the sweetener and make it more accessible to today's consumers. According to Bruce Wolk, Marketing Director for NHB, "A form of honey that is easy to handle and store adds considerably to honey's attractiveness."
--- PAGE BREAK ---
Emulsion Helps Put Brakes on Hunger
In recent months, a number of weight-management solutions have been advanced which can help individuals control their food intake. One, called Fabuless, is a novel emulsion designed to create and maintain a feeling of satiety. Its fine oil droplets are made from palm oil coated with fractionated oat oil.
This weight-management ingredient was launched at the 2005 IFT Food Expo by Netherlands-based DSM Food Specialties (phone +31 15 279 3263, www.dsm-foodspecialties.com). The company promoted its use in yogurt, milk, or slimming shakes, and was looking for cooperative ventures with dairy manufacturers.
A recent application for the novel emulsion has been a "shot-sized yogurt, Adagio Versus, which was launched in Europe by Portugal-based Lactogal. Delivering the recommended serving of Fabuless in each 90 mL "shot," the product can consumed at any time of the day and will help consumers manage their calorie intake for up to eight hours, noted David Jobse, DSM's Product Manager for the ingredient. The yogurt, which provides a convenient format for the ingredient, is sold in four-packs with a choice of Strawberry and Papaya/Passionfruit flavors.
The ingredient in the yogurt works in the following way. Its micro-structure prevents the digestion of palm oil droplets until relatively deep in the small intestine. Undigested fat arriving in the ileum triggers a signal to the brain that appetite has been satisfied. Because consumers feel no need to take in more calories, they can eat less but still feel satisfied.
The oil-in-water emulsion, which consists of 40% fractionated palm oil, 2.5% fractionated oat oil, and water, is a fluid, white creamy homogeneous dispersion. Products made with it have a higher consistency than their low-fat counterparts, are perceived as creamier and fuller, and are less subject to syneresis. When processed correctly, the droplets are embedded in the typical protein network found in yogurt and other dairy products. It also increases the viscosity of fermented milk products, promoting a firm, smooth, and creamy product texture.
Use of the ingredient opens up exciting possibilities for manufacturers to develop a number of different products for an identified range of target consumer groups. This was demonstrated by the new yogurt which joins Lactogal's existing portfolio of successful functional yogurts, including AdagioCol (cholesterol lowering) and Adagio Simbiotico (prebiotic and probiotic).
--- PAGE BREAK ---
System Prevents Off-Flavors in Milk
Milk-based products are susceptible to off-flavor development when exposed to the ultraviolet or fluorescent light in store display cases. The off-flavors can result from either a lipid oxidation or a riboflavin-catalyzed degradation of the milk amino acids. Current efforts to address this problem include protective packaging and the inclusion of antioxidants.
Another option is now available from Wild Flavors, Inc. Erlanger, Ky. (phone 859-342-3600, www.wildflavors.com). The company developed an ingredient-based system, LightShield, to prevent the formation of off-flavors in dairy products due to light exposure. This solution was the subject of a New Products & Technologies presentation given by Kim Gray, the company's principal scientist for technology and innovation.
According to Gray, the system can be applied to both high- and low-acid products and offers manufacturers a greater flexibility by allowing them to use any form of packaging for their dairy-based products. Available as an easy-to-use water- and heat-stable powder, it does not contribute any flavor or affect the end-product's textural attributes. Suggested use rates are typically 0.1 to 0.5%.
The blend of components have also been used to prevent off-flavors in other dairy products such as yogurt, smoothies, cottage cheese, sour cream, and milk and juice beverages.
Acidulant Lowers pH of Cream-Based Sauces
Sodium acid sulfate, marketed under the name pHase by Jones-Hamilton Co., Walbridge, Ohio (phone 419-666-5277, www.jones-hamilton.com) can provide a reduction in pH that is necessary for preservation and stability. Recent studies have looked at the benefits that this ingredient can offer to manufacturers of retorted food products.
In 1999, the acidulant was approved for food use and it was marketed primarily as a citric acid substitute. Since then, several research studies have been performed with results that underscore its value as an emerging acidulant. By reducing the pH of low-acid products through acidification with pHase, current retort products may require a milder heat treatment for shelf stability. A shelf life of one year can be reached without adversely affecting the flavor, texture, and appearance. Sliced carrots, condensed vegetable soup, and Alfredo cream sauces were chosen for study.
Let's look at the cream sauces, for example. Typical Alfredo cream sauces have a high pH (above 5.0) and require retorting—a high-heat treatment for shelf stability—or otherwise refrigeration is required. By acidifying the Alfredo sauce with sodium acid sulfate to a pH of 4.20 or below, the sauce could then be shelf stable with hot-filling, a milder heat treatment. Since the ingredient has a less acidic flavor than most typical acidulants, the acidified sauce has a flavor profile more typical to Alfredo sauces that are not acidified.
--- PAGE BREAK ---
In a 12-month real-time shelf life study completed in January 2006, samples of the acidified Alfredo sauce product were stored at ambient temperature (21°C) and evaluated every three months for changes in microbial stability, pH, viscosity, and sensory conditions. Based on the results of the study, there were no microbial concerns, the pH remained stable below 4.0, and the viscosity remained within acceptable limits. Changes in sensory characteristics of the sauce were inconsequential.
According to Carl J. Knueven, Jones-Hamilton's Corporate Manager for Product Development, the addition of pHase to the Alfredo sauce caused an unexpected increase in saltiness. As a consequence, the salt content of the product could be lowered and a significant reduction in sodium achieved. There may also be opportunities to reduce sugar in some products.
Also of interest is an ongoing study at Ohio State University evaluating the use of pHase in cheese-making. Preliminary results show a firmer curd, more calcium in the curd, lower processing time and temperature, and more usable whey.
Knueven noted that Jones-Hamilton has shared the results of these studies with several large food companies and has received positive feedback. In the near future, the manufacturer is hoping to develop a program that will increase exposure of its benefits, especially in the area of retorted products.
New Mayo Alternative Contains Whey
A whey-based emulsion provides food manufacturers with an alternative to traditional mayonnaise without affecting the final taste or texture of the finished product.
Buttermilk or "whey butter" has high protein content and contains important emulsifying properties. By mixing the ingredient with oil and water in the correct proportion, scientists from Spain have found that an emulsion with properties similar to mayonnaise can be produced.
The researchers from the University of Huelva, the University of Seville, the Instituto de la Grasa of the Spanish National Research Council, and Corporacin Alimentaria Peasanta all took part in the project to develop the whey-based "mayo." They carefully controlled the processing variables, determining the correction proportion of components needed to create the powder and the quantity of powder needed for a homogenous dispersion.
According to the researchers, the whey ingredient used in the emulsion is obtained as a by-product when milk is skimmed. This gives whey another cost-effective application which could prove valuable in future food formulation.
The researchers are currently looking to patent this whey-based alternative mayonnaise.
--- PAGE BREAK ---
Icing on the Cake
The taste and visual appearance of a bakery product, such as a cake, doughnut, or brownie, can often depend on the icing or glaze. After all, no matter how good the overall product might be, it is probably the topping that first catches the consumer's eye. And then later, when the product is about to be indulged in, it is the icing or glaze that tops off the product in terms of taste.
Creating an effective icing or glaze that is attractive, palate-pleasing, and consistent is not always easy. To help bakeries overcome challenges, a gum system has been developed by TIC Gums, Inc., Belcamp, MD (phone 800-899-3953; www.ticgums.com). The gum system, TIC Pretested Stabilizer Icing, is said to impart properties key to stable icings and glazes, such as emulsification, aeration, and water-binding. The cold-water-soluble powder, which works by emulsifying fat in the icing and stabilizing foam-like textures, is also effective in preventing sugar "blooms" that can occur in products like cream cheese icing, German Chocolate icing, and ganache glaze.
"This innovative gum system solves common defects in bakery icings and glazes and prevents problems from happening in the first place," said Maureen Akins, Food Scientist for the company. She has worked on several product applications with the new ingredient. Usage levels for the system range from 1.25 to 1.50%.
Rice Starch Replaces Rennet in Imitation Cheese
A specialty rice starch closely simulates the properties that rennet casein can provide imitation cheeses. These characteristics, associated with mozzarella, include remelt, firmness, and stickiness. Because of its special functionality, Remy DR 7-111 from A&B Ingredients, Fairfield, N.J. (phone 973-227-1390, www.abingredients.com) is suitable as an alternative to rennet casein in imitation cheese for pizza manufacture.
Traditionally, rennet casein is used as a primary ingredient in imitation cheese. However, because of its variability, efforts have been made to replace or partially replace it with specialty starches of different types. According to Gil Bakal, Managing Director for A&B Ingredients, this rice starch has a small granule size, creamy mouthfeel, and white color, providing advantages over starches made from corn or potato which can have poor melt and flavor characteristics.
Since rice starch has a neutral or no flavor, it does not detract from the cheese flavor. In the past, imitation cheese producers could replace up to about 15% of the casein with specialty rice starch. The recently introduced Remy DR 7-111, however, permits replacement of 40% of the casein while maintaining re-melt, firmness, stickiness, and even freeze-thaw stability.
--- PAGE BREAK ---
Improving Natural Colors
A new purification process improves the total yield of curcuminoids from turmeric and other curcuminoid-containing materials by 30-40%. The method, which recently received U.S. Patent 6,942,881, was developed by Chr. Hansen, Inc., Milwaukee, Wis. (phone 414-607-5700; www.chr-hansen.com). Curcumin is the primary pigment in the spice turmeric, and is typically used as a food color in dairy products, beverages, cereals, confections, ice creams, baked goods, and savory products. In dairy applications, turmeric is mostly used in cultured milk, flavored milk drinks, and desserts to obtain lemon and banana colors.
In another development, German researchers from the Institute of Food Technology, Hohenheim University, found that 1% ascorbic acid helped stabilize the natural red color of betacyanins extracted from the purple pitaya fruit. Typically, betacyanins derived from beetroot are sensitive to heat, pH, light, moisture, and oxygen, and they can only be added to foods with a short shelf life. This research suggests that the heat stability of betacyanins in purple pitaya juice stabilized with ascorbic acid is suitable for food coloring, making pitaya fruit a viable alternative to beetroot.
Donating Technologies for Emerging Developments
Well, that rounds out another installment of emerging ingredients and technologies. From the four corners of the world, we have certainly seen some interesting advancements to give us food for thought. But, at the same time, I couldn't help wondering what are some of the ways to ensure "future crops" of emerging ingredients and technologies. After all, it is these kinds of developments that can affect tomorrow's product formulation.
One way of preparing "the soil" is through the formation of innovative partnerships. Keep in mind that smaller food companies generally do not have the funding or technical staff needed to develop new products on their own. And in a competitive marketplace, sometimes long-term visions can be blurred and the meaning of cooperation lost.
As part of its program, the Wisconsin-based Center for Advanced Technology and Innovation, Inc. (CATI) is helping small food firms to develop their business by providing them with access to patented processing techniques donated by some of the food industry's larger players. For example, recently CATI formed a license agreement with a Wisconsin-based packaging company, Alliance Enterprises. Technology donated to CATI from Kraft Foods Inc. will be used to develop a line of low-fat, low-cholesterol Hispanic cheeses. There are currently few such products in the marketplace.
From an ingredients perspective, this development could also prove exciting. These cheeses may be used to reformulate a variety of traditional cheese-containing dishes or the cheeses themselves can be combined with other ingredients to provide consumers with products that have a variety of innovative flavors or textures.
So for those big companies out there, the next time you open your closet door, keep in mind that some of those "unused" technologies could lead to new developments, which can then find a place in next year's installment of emerging ingredients.
Next month's Ingredients section provides post-show coverage of the IFT Annual Meeting + Food Expo®.
--- PAGE BREAK ---
'Carb Blocker' is Launched for Food Use
An ingredient which delays digestion and absorption of carbohydrates, reduces the glycemic index, and lessens caloric impact of starchy foods may soon be emerging into the food and beverage arena. The white kidney bean extract from Pharmachem Laboratories, Inc., Kearny, N.J. (phone 800-526-0609; www.phase2info.com), functions as a "carb blocker" by binding temporarily to alpha-amylase, the enzyme responsible for digesting complex carbohydrates.
The company has previously offered the ingredient under the name Phase 2 Starch Neutralizer for application in dietary supplements. The white bean extract has also been used as a consumer product, Carb Counters, to be sprinkled directly over starchy foods. However, in recent months, the company is sending out the message that the time is right for its use in foods and beverages.
In April 2006, the company launched StarchLite, its new line of white bean-derived ingredients for use in breads, cereals, frozen foods, packaged meals, pasta, pizza crust, soups, confections, and other products rich in carbohydrates. In white bread, for example, the ingredient has the potential to significantly reduce the glycemic index by nearly 40%.
"We believe StarchLite has tremendous potential in the food and beverage industry because of its demonstrated safety, efficacy, and the fact that it does not negatively affect the taste or texture of foods," said Mitch Skop, Pharmachem's Director of New Product Development. The company has developed a number of recipes using the ingredient, including breads, tortillas, and pizza crusts. Sensory tests have found that these products compared favorably to traditional products and in some cases were even preferred.
Possibly helping to fuel the launch of new products containing the ingredient is the fact that in June 2006 Pharmachem Laboratories received affirmation that its white bean-derived carb blocker is Generally Recognized as Safe. The company received the notification from research firm, Cantox U.S., Inc., which organized the expert panel and scientific review. The GRAS conclusion is applicable for consumption of up to six grams per day.
According to Skop, products containing StarchLite will soon be launched by a specialty bakery and a pasta maker. As the ingredient is introduced worldwide, the company hopes that other developments will quickly follow to make available products that help consumers manage their weight and blood pressure without compromising taste and other sensory properties.
by Donald E. Pszczola,
Senior Associate Editor 
[email protected]