Conspicuous indulgence vs portion control, locally grown vs fast-prep technology, gourmet home-cooking vs fast-food take-out, and single-serve vs family-sized foods . . . today's food trends and consumer demands are becoming as diverse as the United States population.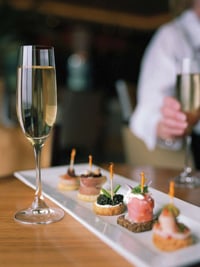 Health, convenience, value, and, of course, taste remain the key drivers of the global food industry, with sales up 4% in 2006 (ACNielsen, 2006). Drinkable yogurt and fresh soupsb�14;each up 18%b�14;were the fastest-growing global food categories, followed by fresh herbs/spices (up 17%), fresh fish/seafood (12%), alcoholic cider (11%), fresh ready-to-eat salads (10%), frozen meal starters (10%), baby formula (10%), and dairy-based drinks (10%).
While many of the products on Information Resources Inc.b�19;s b�1C;Top 10 New Product Pacesettersb�1D; list (IRI, 2007a)b�14;which identifies the most successful new products completing a full year of sales as of December 2006b�14;were somewhat indulgent, they also had a better-for-you claim or halo.
Kraftb�19;s South Beach Diet line topped the list with year-one sales of $231 million and was followed in order by Dreyers/Edyb�19;s SlowchurnedB ice cream, $229 million; Breyersb�19; Doublechurned iceB cream, $135 million; Dannonb�19;s Activia, $128 million; Coke Zero, $121 million; Gatorade Rain, $120 million; Black Cherry Vanilla Coke (regular and diet), $83 million; Sara Leeb�19;s Soft & Smooth Bread, $81 million; Stoufferb�19;s/Lean Cuisine Paninis, $78 million; and Stoufferb�19;s Corner BistroB line, $77 million (IRI, 2007a).
The vast majority of Pacesetters boasted new or unique flavors aimed at increasingly sophisticated palates. More than one-quarter of these new products delivered specific nutrition or weight-management benefits, with reduced calorie edging out reduced fat. Of the Pacesetter products, 28% carried an added nutrient claim, e.g., vitamins, calcium or soy; 28% reduced-calorie; 23% highfiber/ whole grain; 17% reduced fat; 17% natural/organic; 14% zero trans fat; 12% diet aid; and 8% increased energy or protein.
One-quarter of Pacesetters offered take-it-with-you or easy-to-prepare benefits. More important, the majority of these products also offered wellness attributes signaling the strength of the fast-emerging healthy convenience market. For the first time, 11% of PacesettersB carried a new technology claim.
No one knows for sure what the 2007 Pacesetters will be, but based on projected first-yearB sales of brands launched Februaryb�13; December 2006, Campbellb�19;s Reduced Sodium Soups will top the list, followed by Birds Eye SteamfreshB frozen vegetables, Vault regular and no-calorie soft drink, Diet Pepsi Jazz soft drink, Sara Lee heart-healthy breads, Heineken premium light beer, Fruity Cheerios cereal, Quaker Chewy 90-calorie granola bars, Simply Lemon and Limeade refrigerated juices, and Lean Cuisine Brick Oven frozen pizzas (IRI, 2007a).
--- PAGE BREAK ---
Health is also having a greater impact on the restaurant businessb�14; 71% of diners report trying to eat more healthfully in restaurants than two years ago (NRA, 2007). Although 56% of consumers still say they eat more indulgently when they go out, one-third ordered something healthy the last time they ate at a restaurant; 31% say they always look for healthy menu items (Technomic, 2007).
Although 62% of fine-dining operators already offer organic menu items (as do 39% of casual and 27% of family dining operators), more than half expect organics to gain a greater portion of sales in 2007 (NRA, 2007).
Chicken sandwiches were the fastest-growing menu item in quick-service restaurants (QSRs) in 2006, followed by deli-style sandwiches, wraps/pitas/tortillas, entrC)e salads, Mexican foods, Asian items, and chicken strips/nuggets (NRA, 2007).
Espresso/specialty coffee, energy drinks, bottled water, smoothies, fruit juice, iced tea/hot tea, and flavored milk were the fastest-growing QSR beverages; 65% of fine-dining operators expect wine to ring up even higher sales in 2007 (NRA, 2007).
Perhaps most startling, 36% of consumers say theyb�19;re eating on-the- go less frequently now than two years ago; 48% say theyb�19;re eating in their car less often (NRA, 2007).
Now that web�19;ve set the stage, letb�19;s take a look at the top 10 food trends that will influence food and beverage purchase decisions in the next few years.
Trend 1 Dining In
Economic pressures are among the factors causing Americans to eat and cook more dinners at home. Technomic (2006a) reported that 67% of adults said they tried to eat at home more often and brought more food from home last year, up 8% over 2005.
--- PAGE BREAK ---
More than three-quarters (77%) of shoppers ate dinner b�1C;inb�1D; at least five days a week last year, and 68% said their family or household ate together at least as often. Half of those married with children who didnb�19;t eat together were trying to do so. Three in four shoppers also believed that the food they eat at home is healthier. More than half (55%) ate home-cooked meals five or more days a week in 2006 (up 7% over 2005), and 92% ate at least one home-cooked dinner made from scratch during the week. More than 40% ate packaged foods (e.g., macaroni and cheese), fast foods, and restaurant meals at least once a week. Shoppers are disappointed with the selection of healthy dinnersb�14;69% think there are none/few healthyB fast-food options, 58% packaged foods, 46% frozen, and 44% fresh prepared supermarket foods.
The number of those who ate their restaurant meal at home roseB 15% from 2001 to 2006, those with children 4% (NPD, 2006a).
Graceb�19;s Kitchenb�19;s line of frozen, upscale, ready-to-finish meals, sides, appetizers, and dessertsb�14; including Mustard-Crusted Ahi Tuna Nicoiseb�14; are part of a new fast-emerging trend toward at-home gourmet food assembly.
Among Organic Bistrob�19;s Whole Life Meals are healthy, chef-created, upscale frozen dinners such as Wild Alaskan Sockeye Salmon Cakes with Ginger-Bean Medley and Confetti Pilaf and Ginger Chicken with Dragonwell Vegetables and Almond Pilaf.
Three in 10 (30%) shoppers ate frozen entrees at least once a week, and 20% ate prepared or ready-to-cook supermarket foods, e.g., marinated meats or rotisserie chicken (FMI, 2006a).
With restaurant take-out at an all-time highb�14;127 meals/person vs 81 eaten on premisesb�14;restaurant quality is a b�1C;mustb�1D; for new frozen meals (Balzer, 2006).
IRI reports that refrigerated side dishes were the 7th-fastest-growing food/beverage item in mass channels in 2006, up 29% (Walker, 2007). Reserb�19;s introduced organic side dishes, including Organic Garlic Mashed Potatoes.
But while home is hot for dinner, consumers are turning to restaurants more frequently during other dayparts. Leader McDonaldb�19;s now conducts 30% of its business from 5:00 a.m. to 11:00 a.m., 24% from 11:00 a.m. to 2:00 p.m., 15% from 2:00 p.m. to 5:00 p.m., 15% from 5:00 p.m. to 8:00 p.m., and 16% from 8:00 p.m. to 5:00 a.m. (Arndt, 2007).
--- PAGE BREAK ---
In 2006, 59% of full-time workers bought a foodservice lunch at least once during the week, 31% breakfast, 42% a snack/ beverage, and 44% dinner on their way home (NRA, 2007).
Total foodservice breakfast sales are projected to grow from $65 billion in 2006 to $85 billion by 2015 (Packaged Facts, 2006a). And with 72% of consumers regularly eating breakfast, the potential is greater still (Mintel, 2006a).
Subway added a toasted omelet sandwich to its 7,000 chains serving breakfast; Burger King introduced its BK Breakfast Value Menu; and Taco Bell and Wendyb�19;s are testing breakfast menus. Breakfast/burrito/wrap was the fastest-growing restaurant food for the year ending August 2006, up 19% (NPD, 2007).
Averaging only 2.17 items, breakfasts are approaching mini-meals or snacks (NPD, 2006b). The top in-home breakfast choices are coffee (included 32% of the time), cold cereal (32%), fruit juice (26%), milk (16%), bread (15%), fruit (13%), eggs (12%), hot cereal (9%), bacon (4%), and hot tea (4%).
Healthy, convenient breakfast items are one way that consumer-product marketers can compete with foodservice. An excellent source of whole grain, 14 g of protein, and only 7 g of fat, Bocab�19;s new Meatless Southwestern Breakfast Wraps are a healthy alternative to fast food.
Americans are bringing home more lunches, too (NPD, 2006c). Last year, 36% of all in-home lunches included a sandwich, compared to 45% in 1990. Vansb�19; new frozen Ham and Cheese Stuffed Sandwich is made with all-natural pork, free of nitrate/nitrite and antibiotics/hormones.
Sandwiches are also the No. 1 in-home dinner main dish, served at 11.1% of dinners, just above chicken, 10.7%, beef 8.4%, Italian dishes 5.5%, and a homemade family recipe 5.5% (NPD, 2006c).
Trend 2 Foodie Talk
Food has become the talk of the town. At least eight out of ten diners b�1C;trade up,b�1D; splurging on premium, gourmet, and even exotic fare (Technomic, 2005). The Food Channel is rivaling the popularity of soap operas, chefs have stars on Hollywoodb�19;s Walk of Fame, and gourmet groups are springing up nationwide. Word-of-mouth has become a key factor in new product success, and if it isnb�19;t on trend, the product is not going to fly.
--- PAGE BREAK ---
Nothing says trendy like emerging cuisines (Sloan, 2007a). Mediterranean topped the list of hot cuisines for 2007 cited by 68% of American Culinary Foundation chefs, closely followed by Latin American (67%), Pan Asian (62%), Brazilian/Argentinean (60%), and Thai (60%), according to NRA (2006). Spanish, Thai, Jamaican, Indian, and Moroccan were the fastest-moving ethnic cuisines on menus last year (Mintel, 2006c). Authentic American Indian food products, e.g., those carrying a b�1C;made by American Indiansb�1D; seal, are getting high-end-customer attention.
Grass-fed, free-range, and meatless/ vegetarian dishes topped the ACFb�19;s chefsb�19; list of on-trend entrées (NRA, 2006), followed by sushi, crab, alternative red meats, beef, tuna, salmon, and duck. Two-thirds of chefs (68%) cited pan-seared as the most important preparation technique for 2007, followed by grilled (64%), braised (62%), smoked (56%), and slow food (51%).
Salts, aged meats, ginger, infused oils, and balsamic vinegar were the b�1C;hotb�1D; condiments. Wewoffb�19;sb�4;" new Spicy Vinegar SauceB and New Zealand Sea Salt & JalapeC1o Rub are right on trend. Watch for more fruit butters, Asian salad dressings (e.g., San-Jb�19;s new Tamari Mustard dressing), sauces to be upgraded with fruit (e.g., Worldfoodsb�19; Thai Sweet Chili with Kaffir Lime dippingB auce), and new exotic forms of rice (e.g., Lotus Foodsb�19; new bamboo-infused Jade Pearl Rice.
Exotic mushrooms and pomegranates made the ACF chefsb�19; top 20 list (NRA, 2007). Figs were chosen by 55% of chefs as the trendiest fruit, followed by olives, mango, passion fruit, and papaya. Vegetable salads, arugula, specialty greens, chipotle chili, and edamame will be the vegetable darlings in 2007. Golden Gourmetb�19;s King Trump and Brown and White Beech fresh mushrooms will give gourmet flair to any dish.
Specialty sandwiches, Asian appetizers, and whole-grain breads will remain in the spotlight in 2007. Flatbread, whole-grain bread, focaccia, sourdough, and low-carb dough will be the trendiest items. Two-thirds (62%) of ACF chefs named blue/gorgonzola, 60% aged/hard cheese, 56% chevre/goat cheese, 53% a cheese course or cheese platter, and 37% feta cheese as the most likely favorites this year (NRA, 2006).
Fresh pasta, potatoes, nuts, couscous, and beans will also get unprecedented attention. New citrus notes will be added to menus, including Buddhab�19;s Hand, kumquats, and grapefruit (Mintel, 2007b). Blood orange, prickly pear, and yuzu added innovative twists to last yearb�19;s menus.
--- PAGE BREAK ---
ACF Chefs ranked chowders, chili, gazpacho, bouillabaisse and onion soup as the up-and-coming soups (NRA, 2006). Starfruit, kiwi, edible flowers/rose petals, fruit soups, taro, okra, vichyssoise, and cold soups will be considered cool or passC).
And as celebrity chefs encourage more-adventuresome cooking, upscale assembly kits will be in high demand. EcoFishb�19;s Celebrity Chef EntrC)es make haute cooking easyb�14;an example is all-natural Wild Sashimi Grade Oregon Tuna with Spiced Salt Rub, crafted by Chef Greg Higgins. Ahh! Gourmetb�19;s ahh! Express Healthful Gourmet Kit sauces and spice pastes, such as Tangy Hawthorn Vinegar Sauce, can make any meat, fish, or poultry gourmet.
Trend 3 Form & Function
Taking a step out of food preparation is a surefire way to step up sales. In fact, frozen meal starters, which include items like crock pot dinners and soup starters, were the fastest-growing food/beverageB category in North America, with sales up 95% in 2006, followed by sports/energy drinks (up 51%), fresh soup (45%), baby snacks (25%), frozen dips (23%), water (22%), fresh ready-to-eat salads (19%), fresh savory fillings/pastes (19%), fresh herbs/spices (14%), and non-ready-to-drink coffee (11%) (ACNielsen, 2006).
Bumble Beeb�19;s Easy Peel Sensations, pre-marinated tuna in Spicy Thai Chili and other flavors, is available in on-the-go packs with crackers and in easy-peel cans; it eliminates a marinating step. Earth Exotics Cooked Vegetable line of fresh, pre-cooked vegetables microwave hot in 2 minutes; it eliminates a cooking step. Thai Kitchensb�19; Rice Noodles & Sauce comes in a Chinese take-out box that can be microwaved, and Comida Locab�19;s Heat-em Ups soups microwave in single-serve, on-the-go pouches; both simplify a serving step. And Reynoldsb�19; Slow cook LinersbTM�4;" make crock-pot meals like Delicate Gourmetb�19;s All-Natural Farmhouse Pantry Slow Cooker Dinner even easier by eliminating a cleanup step.
Icelandicb�19;s Market Bay Wild Alaskan Sockeye Salmon Pinwheels are already stuffed with king crab, to make at-home gourmet cooking easier. Patakb�19;s Cooking Sauces ensure an authentic, perfectly
Morningstar Farmsb�19; Meal Starters, e.g., Steak Strips, are a new shortcut for vegetarians and flexitarians (occasional vegetarians), now 3% and 14%, respectively, of U.S. households (PMA, 2006). prepared Indian dish every time.
--- PAGE BREAK ---
Driven by Empty Nesters, now the largest U.S. household unit, the demand for portionable packs and b�1C;servings for twob�1D; remains unmet. Older couplesb�14;and those without kids at homeb�14;are the most likely to eat dinner together every day (FMI, 2006a). Pillsbury Perfect Portions b�4;" biscuits in two-portion packs and upscale frozen dinners such as Blue Horizon Organicb�19;s sustainable seafood-based skillet meals for two, e.g., Shrimp and Penne Alfredo, are perfectly positioned for two-person households.
With more than 95 million Americans over age 15 unmarried, 30 million living alone, and 12 million single parents, the time for single-serve packaging is now. While singles eat out more and cook fewer meals, 70% still ate dinner at home at least five days a week last year (FMI, 2006a).
Ocean Beauty Seafoodb�19;s Sea Choice single-serve frozen, flavored fish fillets, such as Tilapia and Mahi Mahi, are hot on the singles scene. Oroweatb�19;s new Mini Loaves, with fewer slices, and Green Giantb�19;s Just for One vegetable sides are perfectly portioned for singles.
With single males twice as likely to shop at natural/organic and ethnic food stores, the demand for hand-held, on-the-go, organic ethnic fare, and gourmet convenience foods such as Schwanb�19;s Wolfgang Puckb�19;s All-Natural Margherita Pizza will quickly grow.
But portion size is perhaps the most contemporary form of convenience. Good Humor-Breyers is the first to bring 100-calorie options to the ice cream category. Vitaliciousb�19; fortified, fat-free Vitamuffin has only 100 calories.
T.G.I. Fridayb�19;s broke new ground with its Right Portions, Right Price menu which features 10 items with portion sizes reduced by 30% and reduced prices for both lunch and dinner. Items include a Half-Rack of Baby Back Ribs and Shrimp Key West.
Back to Natureb�19;s Micro Mac & Cheese grab-and-go dinners are free of preservatives/color and microwave in the cup. Minsleyb�19;s Go Go Rice grab-and-go meals are gluten-free, preservative-free. and available in Sweet & Mild Hawaiian and other flavors.
--- PAGE BREAK ---
Trend 4 Sense Appeal
Thereb�19;s a new trend toward texture, crispness, and crunch. Right after fresh, crunch was the most frequent new menu marketing claim on fine-dining menus last year (Archibald, 2006).
Stouffersb�19; Lean Cuisine introduced a new crispy, thin-crust Brick Oven Style Pizza, R.W. Garcia a Classic Extra Thin Restaurant-Style Tortilla Chip, and Panera Bread a Fuji Apple Chicken Salad with apple chips and pecansb�14;all for extra crunch.
And granola bars have gone crunchy, too, led by Barbarab�19;s Bakeryb�19;s new Barbarab�19;s Crunchy Organic Granola Bars in Cinnamon Crisp and other flavors.
Expect crispy heritage grains to ride the texture trend. Kashi has introduced All Natural Frozen Pizza with a stone-fired 7-wholegrain, flax, and sesame crust; seeds, exotic rice varieties, and double-glazed nuts. Just Tomatoesb�19; Just Pomegranate freeze-dried fruit adds crunch, color, and a powerful amount of antioxidants to almost any dish/snack.
Although fresh fruits and vegetables add textureb�14;and a fresh b�1C;healthyb�1D; halo to nearly any dish or menub�14;a recent MenuMine (2007) analysis of the top 612 chain restaurants found that only 17% of produce-containing menu items carried a quality descriptor. While 72% of theseB menu items cited fresh, only 3% used crispb�14;clearly a missed menu marketing opportunity.
Interest in smoother and less-chewy/tough textures is also on the rise; an example is Golden Islandb�19;s tender Mandarin Orange Beef Jerky. Salumi and charcuterie, such as mortadella, prosciutto, and coppab�14;which have a smooth silky texture reminiscent of higher-fat meatsb�14;are streaming onto restaurant and bar menus (Packaged Facts, 2007a). Creamy, tender, shredded, gooey, and soft are other textures that are appearing more frequently on menus.
Aroma is also playing a greater role in stimulating appetite appeal. ACF chefs ranked fresh herbs 12th on their list of the hottest culinary trends for 2007; lemongrass, and fennel had the greatest appeal (NRA, 2006). Garlic, basil, cilantro, oregano, parsley, chives, mint, rosemary, dill, and saffronB are the most frequently menued herbs; others gaining in popularity are thyme, sage, lemongrass, ginseng, Thai basil, shiso, tarragon, lemon thyme, Italian parsley, and savory (Mintel, 2006b).
Light floral scents such as lavender, elderberry, teaflower, honeybush, jasmine, and chamomile are creating new excitement with diners. Choice Organic Teasb�19; new Lemon Lavender Mint Herb Tea is also Fair Trade Certified.
--- PAGE BREAK ---
Umami, which provides a meaty, savory, satiating sensation and helps to enhance flavor, has grabbed the attention of mainstream chefs. Umamib�19;s effect is due to the presence of amino acids and nucleotides, including inosinate and glutamate. Westerners most enjoy the sensation when glutamate is present in its free form, as in mushrooms (especially dried), aged cheese, soy/fish sauce,B cured ham, sun-dried tomatoes, peas, sardines, and anchovies (Marcus, 2005). Tomatoes, soybeans, corn, potatoes, sweet potatoes, Chinese cabbage, carrots and sea vegetables are other natural sources.
Beyond flavor enhancement, umami has become an important culinary tool for reducing sodium, reducing bitterness, and balancing wine/food pairings. Donb�19;t overlook marinated/fermented ingredientsb�14;umami intensifies with ripening, drying, curing, aging, cooking, and fermenting.
Boomers will drive a new trend to more formal and inventive food presentation (Packaged Facts, 2006b). Watch for towers of colorful layers of foods and ingredients; plates garnished with purees, salsas, and chutneys; and a renaissance in using produce as b�1C;packages,b�1D; e.g., whole stuffed tomatoes and pineapple boats.
And just about any new sense-sation will do. Grapple Sweet Apples look like an apple but taste like a concord grape; Metromint mint water provides a refreshing cooling sensation; and Fizzy Fruitb�19;s Sparkling Fresh Grapes are carbonated for a new fizzy flavor.
Trend 5 Kidding Around
The number of Americans under age 5 will grow 10% from 2005 to 2015; those age 6b�13;11 will grow 4.1%; and those age 12b�13;17 will fall 3% (Census, 2005). In 2007, 25 million kids are below age 5, 21 million are 6b�13;11, and 25 million are 12b�13;17. The number of Hispanic children age 5 and younger will jump 22% by 2015, and those age 6b�13;11 will jump 23%.
Foods and beverages for before, during, and after pregnancy are already enjoying brisk sales. NutraBellab�19;s BellybarB packs protein, iron, folic acid, calcium, vitamin B-6, omega-3 DHA, and more into a bar providing 170b�13;180 calories. Baby snacks, with sales up 25%, were the 4th-fastest-growing food category in North America last year (ACNielsen, 2006).
With 10% of infants overweight, media warnings of a potentially reduced lifespan for children born after 2000, and Gen Y adults the most interested in gourmet and ethnic foods, super-healthy baby foods are taking on a gourmet cachC). Nummy Nums is an all-natural, hand-made, individually fresh-frozen line of baby foods featuring all-natural purees in upscale tastes, e.g., Orzo Pasta with Sauce Bolognese.
--- PAGE BREAK ---
Homemade Baby broke new ground with a line of refrigerated certified organic and kosher baby food for b�1C;beginning eatersb�1D; that provides b�1C;chunky texture for those learning to chew.b�1D; HappyBaby frozen organic baby meals come in Yes Peas & Thank You Carrots and Sweeter Potatoes & Purer Pear flavors.
Baby food/formula, dry fruit snacks, aseptic juices, refrigerated lunches, and toaster pastries are among the top food categories purchased by households with kids under age 5 (IRI, 2006a).
Earthb�19;s Best Sesame Street organic frozen mealsb�14;including a Whole Grain Cheese Pizzab�14;are specially formulated for toddlers and fortified with more than eight nutrients. Apple & Eve offers a companion Sesame Street line of 100% juice, no-sugar-added aseptic packs with 100% of vitamin C. Maddies Beverage Co.b�19;s Wateroos are colorful cartoon-character aseptic juice packs of pure water.
The U.S. food/beverage market for kids age 3b�13;11b�14; not including candyb�14;is projected to grow from $15.5 billion in 2006 to $26.8 billion in 2011 (Packaged Facts, 2007c). At $4.3 billion in sales, beverages are the largest kidsb�19; segment, followed by frozen dessert/ice cream at $2.5 billion.
With 50% of children, tweens, and teens expected to be overweight by 2010b�14;and concern over kidsb�19; blood pressure, cholesterol, and blood sugar levels risingb�14;better-for-you kidsb�19; foods will be big business (Sloan, 2006a). IRI (2006a) reports that sales of better-for-you kidsb�19; foods/beverages are growing at ten times the rate of mainstream products and more than three times the rate of other kid-driven food categories.
Households with kids age 6b�13;11 are the highest purchasers of aseptic juices, refrigerated lunches, dry fruit snacks, toaster pastries, frozen breakfast foods, Mexican foods, dry packaged dinners, and frozen appetizers/snack rolls. This group prefers the convenience and value of supercenters.
Amyb�19;s Kitchen has introduced organic frozen Amyb�19;s Kids Meals including Baked Ziti and Mac nb�19;Cheese. Clif Bar & Co.b�19;s CLIF Kidb�4;" now offers fruit ropes, a drink mix with vitamins/electrolytes that is designed to fit in a kidb�19;s pocket, and an organic whole-grain energy bar formulated for kidsb�19; needs.
--- PAGE BREAK ---
Trend 6 Doing Without
Avoidance behavior is accelerating, and products that eliminate undesirable ingredients are moving center stage. Trans-free and gluten-free led better-for-you product introductions in 2006b�14;up 120% and 86%, respectively, from 2005 (Mintel, 2007a).
With plans to ban trans fats in restaurants from Miami to Los Angeles, trans-free not surprisingly topped the list of avoidance claimsb�14;it was rated very/extremely important by 59% of respondents and was followed by caffeine-free 55%, no added sugarB 55%, and no artificial sweetenersB 55% (HealthFocus, 2006). Among those age 50b�13;64, 31% are on a low-fat diet, 24% low-salt, 23% low-sugar, and 19% high-fiber; among those age 65+, the corresponding percentages are 38%, 34%, 28%, and 26% (IRI, 2006b).
The number of Americans age 65 and older is projected to grow by 26% through 2015; those 55b�13; 64 by 36% (Census, 2005).
With 43% considering low in saturated fat and 41% considering cholesterol-free very/extremely importantb�14;now more desirable claims than low-fat (39%) or fat-free (36%)b�14;marketers should recheck their oil for both goodB (omega-3) and bad fat components. Frito-Lay has announced that it will cut the saturated content of its snacks by 50%.
Weight control/maintenanceb�14;which influenced 42% ofB shoppersb�19; food purchase decisions a lot in 2006b�14;is now the No. 1 health factor affecting food buying behaviors (FMI, 2006a). For the year ending 12/28/06, sales of light foods grew 1.1% while sales of low-carb foods fell 49% (IRI, 2007b). One in three parents (28%) said they had an overweight child age 6b�13;18 in 2006 (FMI, 2006a).
A low-calorie claim was very/extremely important to 37% of North Americans, sugar-free 34% (HealthFocus, 2006). In January 2007, 28% of Americans were on a dietb�14;42% simply watching what they eat, 14% on a low-fat diet, 13% low-calorie (e.g., Weight Watchers), 10% high-protein/low-carb (e.g.,B Atkins, South Beach), and 8% low-sugar/ diabetic (Technomic, 2007).
--- PAGE BREAK ---
Natural Harmony Foodsb�19; frozen SoLean Cheeseburgers are made from lean, all-natural beef and pork patties, reduced-fatB cheese, and cholesterol-free eggs.
A reduced-/low-sodium claim is very/extremely important to 35% of North American consumers (HealthFocus, 2006). When they dine out, 42% consider trans fats a top-tier concern, 41% saturated fat, and 41% cholesterol; 33% consider calories a second-tier concern, 33% sugars, and 35% sodium; and 28% consider carbs and 27% consider protein a third tier concern (Technomic, 2007).
The gluten-free market is projected to jump from $696 million in 2006 to $1.7 billion in 2010 (Packaged Facts, 2006c). A gluten-free claim is very/extremely important to 12% of consumers, allergen-free 20%, and free of chemical additives 35% (FMI, 2006b).
Sales of no-/low-lactose products reached $524 million in 2006, and the dairy-alternative market $1.4 billion (Packaged Facts, 2006d). Glutino introduced new gluten-free frozen entrees, including Gluten Free Penne Alfredo and Chicken Pad Thai.
Glutenfreedab�19;s Real CookiesB are pre-formed, gluten-/wheat-free frozen cookie dough. Ianb�19;s introduced wheat-/gluten- free French Toast Sticks.
While sales of low-glycemic index products grew 150% in 2006, sales reached only $35 million, according to ACNielsen (Lempert, 2007), who suggests that the overall trend may be leveling off, except for products that appeal to diabetics. A glycemic index claim was very important to 16% of shoppers (FMI, 2006b).
Look for new sweeteners to address the growing diabetic and overweight markets. Billingtonb�19;s Wholesome Sweeteners introduced Organic Zero sweetener with zero calories and zero glycemic index.
Perhaps, most startling is that while 44% of Americans say that a grown without pesticides claim is very/extremely important, 42% are trying avoid meat and poultry with antibiotics/hormones (HealthFocus, 2006).
--- PAGE BREAK ---
Trend 7 Local Motions
While fresh is still the most desired foodB attribute and led the list of new marketing claims on finedining menus last year, a new and diverse list of descriptorsb�14;local, artisan, seasonal, house-made, handmade, local, natural, and organicb�14;are increasingly being used to signal freshness, high quality, authenticity, and better flavor, especially since big players like Wal-Mart entered the organic fray (Archibald, 2006).
Right after bite-size desserts, locally grown and organic produce topped the list of the ACF chefsb�19;B hottest trends for 2007, followed by flatbread, bottled water, specialty sandwiches, AsianB appetizers, espresso/specialty coffees, whole grainB bread, and Mediterranean cuisine (NRA, 2006). Local foods ranked second on the list of dinersb�19; demands (39%), behind more trans-ree items (44%) and just above more whole grains (28%), proteins that have been naturally raised (27%), and organic foods (21%), according to Technomic (2006b). And with 87% of fine-dining restaurantsb�14;and three out of four casual and family restaurantsb�14; menuing local items, interest will grow stronger yet (NRA, 2007).
b�1C;Food milesb�1D;b�14;the distance a food travels from the farm to the table, related to concerns over flavor/nutrient losses, chemical preservation, and drains on environmental resourcesb�14;is another relatively new issue fueling the local food movement.
While Whole Foods Market defines local as being within 200 miles and regional as being within 400 miles, an Iowa State University study (Leopold, 2005) found that local was most often defined as b�1C;grown in my stateb�1D; and, to a lesser extent, b�1C;from a general region,b�1D; such as the Midwest.
And itb�19;s not just about geography. Consumers are looking for authentic products that are prepared in a b�1C;special place,b�1D; whether that involves purer water (e.g., Copper River Salmon), fertile agricultural land, optimal growing conditions (e.g., shade-grown coffee), products made by artisans anywhere in the world, or animals pasture-raised or cage-free on small family farms. Straus Family Creamery, a small family farm, was the first to offer b�1C;non-GMO verifiedb�1D; dairy products.
--- PAGE BREAK ---
With shoppers equating organic with the leading food driversb�14; nutritional value (82% ), freshness (78%), better long-term health (70%), and better taste (64%)b�14;itb�19;s not surprising that all organic food categories grew in 2006. Nearly two-thirds (62%) of shoppers who are also parents preferred to buy organic for their children.
In 2006, 73% of adults purchased some organic foods (Hartman, 2006). Younger Boomers, mothers of young children, young Gen Y males, Asians, and Latinos are among the highest users and point to a new, high-potential, fast-food opportunity. Organic foods will enjoy double-digit growth through 2010 (IRI, 2007b).
The trend toward buying orB selling foods and beverages based on ethical issues such as humane treatment, eco-friendliness, Fair Trade, sustainable agriculture, grass-fed/free-range,B biodegradability/ recyclability, or charitable concerns is escalating at a double-digit rate. The U.S. market for ethical foods/beverages generated retail sales of $26.9 billion in 2006 and is projected to reach $42 billion by 2010 (Packaged Facts, 2007d).
Food and drink launches with an ethical positioning nearly doubled last year (Mintel, 2007a). Blue Horizon Organic Seafood sells b�1C;organically breaded, wild Peruvian diver gathered, hand-shucked scallops.b�1D; Wild Planetb�19;s Troll Caught Wild Albacore canned tuna has b�1C;minimal mercury and no salt added.b�1D;
Grass Point Farms offers a line of grass-fed, certified-humane, hormone-free Wisconsin dairy products, including cheese, milk, and butter. La Tourangelle Artisan Mill has released an Organic Sunflower Oil.
Just-food.com (2006a, b) estimates that from 2007 to 2010 the global Fair Trade market will grow from $3 billion to $6 billion and the global organic market from $56 billion to $97 billion.
To put it all in perspective, consumers last August were willing to pay 37 cents more for organic, 33 cents for Fair Trade, 32 cents for foods produced within 100 miles, 27 cents for natural, and 23 cents for recycled-material packaging (Smith, 2006).
--- PAGE BREAK ---
Trend 8 Seriously Healthy
More than one-third (36%) of shoppers said their desire to reduce the risk of developing health conditions had a lot of influence on their food-purchasing decisions; 30% following their doctorb�19;s medical advice, and 25% managing/treatingB a specific health condition on their own (FMI, 2006a). Packaged Facts (2007e) conservatively estimates the b�1C;Phood and Bepherageb�1D; market at $24.8 billion in 2006.
Nearly three-quarters of North Americans are very/ extremely interested in products that provide one serving from the fruit/vegetable group, 47% a good/excellent source of calcium, 46% whole grain, 42% antioxidants, 42% high fiber, 42% helps maintain healthy blood sugar levels, 37% high protein, and 37% high energy (HealthFocus, 2006).
Sales of omega-3 products reached $2 billion in 2006 and are projected to top $7 billion by 2011 (Packaged Facts, 2007f). While breads, bars, and cereals currently control 86% of the market,expect dairy to gain a sizable amount. Silk recently added Silk Plus Omega-3 DHA and Silk Plus Fiber soymilks.
DHA, vitamin D, antioxidants, B vitamins, potassium, magnesium, manganese, zinc, and amino acids are other traditional nutrients getting increased attention. With enhanced bioavailability among the hottest differentiators in fortified foods, expect inulin and other specific prebiotics, lactoferrin, isoflavones, and other absorption-enhancing ingredients to gather steam (Sloan, 2007b). Caffe Sanora organic Arabica coffeeb�14;specially roasted to preserve nutrientsb�14;has more antioxidants than green tea.
CLA, enzymes, co-enzyme Q10, lignans, and some phytochemicalsb�14;including flavonoids, resveratrol, anthocyanins, and carotenoidsb�14;are starting to move mainstream (Sloan, 2007b). Tearrowtea offers Green Tea and Oolong Tea chewing gums.
With nearly 90 million Americans over age 50, the functional foods sector is going to become more condition oriented. Of those over age 65, 58% suffer from arthritis, 53% high cholesterol, 34%(of women) osteoporosis, and 20% diabetes. Those age 50+ are the fastest-growing exercise segment (IRI, 2006a). Coca-Cola Minute Maid Active Orange Juice containing Cargillb�19;s Regenasure glucosamine is the first mass-market beverage to address joint pain/arthritis.
Folgerb�19;s Simply Smooth b�1C;gentle on your stomachb�19; coffee and Dannonb�19;s Activa yogurt, are setting a record pace for the fast emerging digestive-friendly food sector. Attune Foods has added probiotics to its chocolate and granola bars. Rachelb�19;s Wickedly Delicious Yogurts contain ingredients ranging from acai to green tea and ginseng.
--- PAGE BREAK ---
General Mills, with its Oatmeal Crisp Healthy Raisin and new Oatmeal Crisp Maple Brown Sugar cereals, is one of the first marketers to expand into foods designed to aid in reducing the risk of stroke. Corazonas Foods Heart Healthy Corazonas Tortilla Chips in a new JalapeC1o Jack flavor are made with plant sterols.
Envigab�4;", a sparkling green tea containing tea extracts (EGCG), calcium, and caffeineb�14;and created by a joint venture of NestlC) S.A. and the Coca-Cola Co.b�14;is the first mass-market beverage proven to burn calories. Kelloggb�19;sb�19; Special K Protein Water is designed to curb cravings and help with weight loss. Lightfull Foodsb�19; Lightfull Satiety Smoothie is a surprisingly filling 90-calorie snack.
Aristob�19;s Body + Mind Wellness Nutrition Barsb�14; with omega-3s, plant sterols, and high amounts of fruit antioxidantsb�14;are positioned for support of heart and brain health. Dreamerz Foodsb�19; Dreamerz dairy beverage is an all-natural sleep aid. In France, Danone launched Essensis yogurt, the first mainstream food to have a beneficial effect on skin.
Trend 9 Next-Generation Beverages
Beverages continue to set the sales and innovation pace for the food industry. They represented six out of the top 10 overall gainers in the U.S. food market last year. Energy drinks enjoyed a 44% growth rate in food, drug, and mass merchandiserB channels, refrigerated tea 30%, ready-to-drink tea/coffee 26%, bottled water 20%, sports drinks 11%, and beer 11%, according to IRI (Walker, 2007).
Coca-Colab�19;s Vault is a unique hybrid energy soda. Stonyfield Farmb�19;s Shift is a mainstream milk-based organic energy drink offering b�1C;sustained energyb�1D; with ginseng, acai, protein, calcium, and vitamins D, B-6, B-3, and C. Cooper Teab�19;s Bazza High Energy Tea has zero calories and relies on green tea, yerba mate, kola nut, and guarana for its kick. BooKoo Beveragesb�19; energizing Jugo is 99% juice; Inkob�19;s White Tea Energy drink gets its boost from an extra dose of tea caffeine; and Steatz added a certified-organic and Fair Trade green tea energy drink.
Zenergize fizzy energizing tablets come in Energy+, Recover,B and Burn versions. ReddRox plans to redefine rehydration with red bush, a South African plant. Superoxygenated pure water, e.g., PowerWater and Zico pure coconut water, promise to naturally enhance performance.
--- PAGE BREAK ---
Sales of innovative teas are also flowing. Puripan broke new ground with its liquid Tea in a Jar in Citron and other flavors. These traditional Korean tea concentrates made with naturally fermented fruit eliminate the need for tea bags or sweeteners and deliver a plethora of health benefits. Mighty Leaf Tea Co. introduced Chocolate Truffle Teas,B an artisan collection of loose teas infused with chocolate chips and cacao nibs.
Some of the trendy new water options are heritage waters, such as Mondariz Agua Mineral, bottled in Spain for more than 130 years; ultra-premium waters with a twist of juice, such as TalkingRain; and classic mineral waters, such as Vichy Catalan Sparkling Mineral Water.
With regular carbonated soft drink sales down 3.1% for the third quarter of 2006 while diet drinks grew 2%, itb�19;s no wonder that major marketers are contemporizing their carbonated soft drink lines with products like Cokeb�19;s Zero no-calorie beverage. Pepsib�19;s Jazz is a new line of zero-calorie colas in indulgent flavors such as Black Cherry French Vanilla and Strawberries & Cream.
Health Cola contains antioxidants and is an excellent source of vitamin C. Izze launched a new low-calorie sparkling juice, Izze Esque,B in light fruit flavors. In an innovative move, PepsiCo introduced a high-energy, protein-drink line, Fuelosophy, into the natural channel.
Go Appetite is a new premium smoothie blend of fruits, vegetables, herbs, and spices from Allegretto Ventures. La Yoghi is one of the first traditional yogurt-based, Indian-inspired lassi beverages on the U.S. market.
Trend 10 Snacking & Sharing
Whether at home or away from home, the snack business is on fire!
A new late-night eating occasion, lite meals for seniors/women, teenage after-school get-togethers, and a need to stay satiated until dinner have all made snacks and mini-meals the hottest opportunity in the restaurant world today (Sloan, 2006b). The snack and nonalcoholic beverage segment is projected to be the fastest-growing restaurant sector in 2007, growing 8.8% (NRA, 2007).
--- PAGE BREAK ---
At major QSR chains, snack purchases in mid-afternoon and late-night rose by a record 6% last year (Walkup, 2007). KFC has added a new Fish Snacker Sandwich; Taco Bell Zesty Nachos for 99 cents; and McDonaldb�19;s new Ranch and Honey Mustard Snack Wraps. Burger King is testing BK Hold b�18;Ems, wraps that fit into car cupholders, and Wendyb�19;s is promoting its Loaded Potato Bites. Two snack-only chains, Cold Stone Creamery and Buffalo Wild Wings, made the Top 10 list of fastest-growing restaurants in 2006 (Technomic, 2006c).
The demand for lighter appetizers in restaurants and bars and for at-home snacking is growing; examples include T.G.I. Fridayb�19;s Crispy Green Bean Fries and Totinob�19;s Lean Pizza Rolls. Other important trends are upscale appetizers such as the Original Rangoon Co.b�19;s bacon-wrapped/skewered elegant Filet Mignon mini-morsels and ethnic items like Schwanb�19;sB Pagoda Asian-style Crab Rangoon.
Hainb�19;s freeBird line includes free-range Chickasaurus Rex Chicken Bites for kids; Alexiab�19;s new Chicken NuggetsB contain broccoli and Cheddar cheese; and Kitchen Innovationsb�19; Great American Dumplings come in Cheeseburger and Southwestern Bites.
Traditional snacks are changing, too. Leader Frito-Lay introduced Flat Earth Fruit Crisps and Veggie Crisps, the latter delivering a half-serving of fruits/vegetables per ounce, and changed to sunflower oil in its Layb�19;s and Ruffles chips. Corazonas Foods introduced Heart Healthy Corazonas Tortilla Chips in a new Salsa Picante flavor and a JalapeC1o Jack flavor.
Other strong trends include upscale flavors, like Kettle Chipsb�19; Buffalo Bleu and Tuscan Three Cheese,B and authentic ethnic chips, such as Passion Foodsb�19; Bajib�19;s Papadums, a traditional Indian delicacy. Hummus is the fastest-growing dip.
--- PAGE BREAK ---
Xengaru Fun Foods introduced seasoned crispy pizza crusts called Pizzettos, a commercialized version of a product (Pizza Poppers) developed by Chapman University students that won several competitions in 2003, including the Southern California IFT Sectionb�19;s new product development competition.
Balance Bar introduced Balance 100 Calorie Bars, and Oh Boy! Oberto introduced 100-calorie jerky. Tastykake Sensablesb�14;sugarfree and lower-carbb�14;added Banana Chocolate Chip Cookie Bars and Cream-filled Koffee Kake.
And the types of snacks are changing, too. Fresh fruit, yogurt, nuts, and nutrition bars joined chocolate candy, chips, ice cream, cookies, tortilla chips, gum, and breath mints as Americab�19;s favorite snacks (NPD, 2006d). Freeze-dried fruits (e.g., Crispy Greenb�19;s Crispy Apples), baked fruit snacks (e.g., Bare fruit LLCb�19;s Bare Fruit snack packs), and b�1C;smooshed fruitb�4;"b�1D; (e.g., Stretch Islands Fruit Co.b�19;s FruitaBu organic fruit twirls are an explosive snack trend.
On the indulgent front, gelato and sorbets are gaining in popularity. Caffe Classico Foodsb�19;Sorbetto Classico comes in a bold Blackberry Cabernet flavor. Breyers offers Fried Ice Cream, Nabisco Milk Chocolate Covered Oreos, and Russell Stover new Internationale™ German Black Forest Truffles.
And the future for snacks looks brighter still. ACF chefs chose bite-sized desserts as the hottest trend for 2007 (NRA, 2006). The number of U.S. convenience stores increased 3% last year to 145,119 (ACNielsen, 2007). And, after some very slow years, sales of salty snacks and chocolate candy each grew 3.5% last year; yogurt 7.5% (IRI, 2007b).
by A. Elizabeth Sloan, Ph.D., a Professional Member of IFT and Food Technology Contributing Editor, is President, Sloan Trends & Solutions, Inc., P.O. Box 461149, Escondido, CA 92046 ([email protected]).