Pesticide residue analysis is reaching new pinnacles. But improvements in technology are not evolving without creating a bit of controversy, says Carl Winter ([email protected]), Extension Toxicologist, University of California, Davis.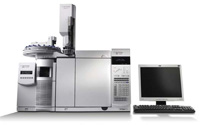 "There is some remarkable chemistry going on, with highly automated tests and sophisticated instrumentation available for pesticide analysis," Winter observes. "However, that has created a disconnect between what the chemists can find and what toxicologists can explain. We can detect small amounts of a contaminant, but that makes it a delicate matter when it comes to risk analysis and risk communication. In other words, we can find the tip of a needle in a haystack, but what does it mean relative to health and safety?"
Scientists can find lower and lower levels of chemicals, so the presence or absence of a chemical frequently becomes the focus rather than, more appropriately, the amount of the chemical, Winter says. "We need to take the advice of Paracelsus, the first toxicologist, who said that while all substances are poisons, it's the dose that determines if harm will ensue," he emphasizes. "It's up to the toxicologists to determine the health risks, if any, that occur at very small levels of exposure to pesticides in the food supply."
Brand Protection
Health and safety concerns aren't the only forces driving pesticide analysis. "Pesticide analysis is all about brand protection," says David Elliott ([email protected]), President, Environmental Micro Analysis Inc., Woodland, Calif. (phone 530-666-6890, www.emalab.com), a commercial laboratory that conducts pesticide analysis on 5,000–10,000 samples annually.
"Seventy percent of what we do is testing edible products for clients with branded names to protect," he relates.
--- PAGE BREAK ---
Pesticide residues in food are not a health issue, but the public perceives it as such, Elliott purports. "Perception is reality when you are trying to choose what to spend your grocery money on.
Given the significant expense of laboratory analysis, it's impossible to catch everything. We optimize the cost of testing by focusing on the biggest risks."
The growth of international trade in the food industry has increased the number of compounds that many nations monitor. There are currently more than 700 pesticides on regulatory watch lists around the world, and the sheer number of compounds makes it difficult for analysts to detect the presence of prohibited pesticides and measure the allowable levels of legal pesticides.
According to Elliott, about 390 pesticides are registered for food use in the United States, close to 220 in the European Union, and more than 500 in Japan. "Not only are the regulated pesticides different from country to country, the acceptable detectable levels vary," he points out. "That makes pesticide analysis in a regulatory market extremely complicated."
Laboratory Tools
During the past 10 years, liquid chromatography (LC) and gas chromatography (GC) with mass spectrometry (MS) detection have become the standard tools in most pesticide-monitoring laboratories in the developed world, according to Steven Lehotay ([email protected]), Research Chemist, U.S. Dept. of Agriculture, Agricultural Research Service, Eastern Regional Research Center, Wyndmoor, Pa.
Since regulatory and contract laboratories are typically geared to detect hundreds of pesticides in a single sample, some challenges do arise, Lehotay says. "The range of chemical properties of pesticides, including acidic, basic, and neutral, compounded by the variety of matrices such as moist, dry, fatty, and sugary dictate that a sample must be cleaned up using an appropriate preparation technique before injection into the chromatographic system," he elaborates.
--- PAGE BREAK ---
That's because extracts of food or environmental samples are often very "dirty," containing co-extracted compounds that interfere with trace pesticide analysis.
The older, multi-residue techniques are being replaced by more efficient and effective methods that take advantage of the new powerful detection tools, Lehotay says.
One such technique is a sample preparation method known as QuEChERS, which stands for quick, easy, cheap, effective, and safe. Pronounced "catchers," the method was developed in 2003 by Michelangelo Anastassiades, then a postdoctoral scientist collaborating with Lehotay.
AOAC International has approved QuEChERS as AOAC First Action Method 2007.01, and the European Committee for Standardization has adopted the technique. It requires very little glassware to test samples and only a minimal amount of organic solvent, which has led to the introduction of commercially available kits with pre-weighed salts and sorbents for use in the extractions.
Other streamlined sample preparation procedures using LC/MS-MS and GC/MS-MS for analysis are starting to emerge, Lehotay adds. "They use dispersive solid-phase extraction, which is part of the QuEChERS approach," he explains. "Each procedure has slight advantages and disadvantages over others, depending on the different pesticides and foods monitored."
The commercial development of reliable LC/MS-MS instruments as well as toxicological and consumer concerns about pesticide residues occuring in the diets of children have greatly affected the field of pesticide residue analysis during the past decade, Lehotay believes.
"The ability of modern instruments to detect very low levels of contaminants in food has fostered the controversy Carl Winters and David Elliott allude to with respect to toxicology and trade issues," Lehotay says. "We use these tools because regulatory requirements have led us to measure lower residue levels. The toxicologists are currently having difficulty to explain the significance of the findings, and the concepts of uncertainty and risk are difficult to describe for changing public perceptions."
--- PAGE BREAK ---
Advances in GC/MS
In February 2007, Agilent Technologies Inc., Santa Clara, Calif. (phone 877-424-4536 or 408- 345-8886, www.agilent.com), introduced a new GC/MS detector, the 5975C GC/MSD. It features a high-temperature ion source operating at up to 350°C; a heated quadrupole mass analyzer; and the company's Trace Ion Detection, a new data-filtering technology that dramatically reduces baseline noise level, improves peak shape, and improves library spectral matching.
"Combined with Agilent's unique Deconvolution Reporting software and databases, compounds can be detected even when they coelute," says Monty Benefiel ([email protected]), GC/MS Platform Marketing Manager, Agilent.
He adds that the 5975C GC/MSD uses a mass selective detector (MSD) and is designed to meet the needs of a wide range of users, from single-instrument labs to the largest, networked environments.
The 7890A GC also debuted in February. With this technology, Agilent engineers achieved the long-sought-after goal of connecting, splitting, and diverting capillary gas flows inside the GC oven, with the hardware remaining leak-free over a long lifetime of temperature cycling. The company's Capillary Flow Technology allows applications that were previously unreliable or unavailable such as backflush, heart-cutting, multi-dimensional GC (GCxGC), the use of multiple detectors with a single column, and, in the case of GC/MS, the ability to change the GC column without venting the MS.
Triple-Quadrupole MS/MS
Many previously used pesticides have been replaced by compounds with better activity and less environmental impact. "Many of these modern pesticides are not measurable by GC/MS and are typically best detected using LC/MS-MS," Lehotay points out. In GC, MS-MS is better than MS alone, when the matrix interferences are severe and/or better identification of the pesticide is needed, he says.
Chromsys LLC, Alexandria, Va. (phone 703-780-1500, www.chromsys.com), developed the Chromtech Evolution, a triple-quadrupole instrument, by adding a proprietary IonRail collision cell and another high-precision quadrupole to Agilent's 5973/5975 Series ASD.
"Keeping the original inert ion source, the true hyperbolic quadrupole, and the highly sensitive high-energy diode detector provide the best possible basis for the next logical step in mass spectrometry, MS-MS," says Ingo Christ, President, Chromsys.
--- PAGE BREAK ---
In the new system, a triple-quadrupole mass spectrometer (QqQ) links two stages of mass analysis. The first quadrupole mass filter (Q1) preselects a precursor ion ("parent ion"), which is fragmented by collision with an inert gas in the radio frequency-only collision cell (q2). The resulting product ions ("daughter ion") are subsequently selected by the third quadrupole mass filter (Q3).
"Using this multiple reaction monitoring is the most sensitive and selective technique to quantitate low levels of target compounds, especially in the presence of high background from sample matrix," Christ relates. Chemical background, usually present in single-quadrupole analysis, is almost completely eliminated, he says.
"We have determined that there is an advantage of high selectivity provided by triple-quadrupole mass spectrometry used in combination with QuEChERS to monitor multi-class, multi-residue procedures for the routine analysis of pesticides at or below maximum allowed regulatory residue levels," Christ reports. "The method provides good recovery and repeatability for selected pesticides and metabolites in a wide range of fruit and vegetable matrices."
---
Available Analytical Instruments
The following companies produce GC/MS, LC/MS-MS, or GC/MS-MS.
Agilent Technologies Inc., Santa Clara, Calif. (phone 877-424-4536 or 408-345-8886, www.agilent.com)
Applied Biosystems, Foster City, Calif. (phone 800-327-3002 or 650-638-5800, www.appliedbiosystems.com)
Leco Corp., St. Joseph, Mich. (phone 269-985-5496, www.leco.com)
Perkin-Elmer Inc., Waltham, Mass. (phone 800-762-4000 or 203-925-4602, www.perkinelmer.com)
Shimadzu Corp., Kyoto, Japan (phone +81-75-823-1111, www.shimadzu.com)
Thermo Fisher Scientific Inc., Waltham, Mass. (Phone 781-622-1000, www.thermofisher.com)
Varian Inc., Palo Alto, Calif. (phone 800-926-3000, www.varianinc.com)
Waters Corp., Milford, Mass. (phone 800-252-4752 or 508-478-2000, www.waters.com)
The following companies sell products for use with the QuEChERS method.
Restek Corp., Bellefonte, Pa. (phone 800-356-1688 or 814-353-1300, www.restek.com)
Supelco, Bellefonte, Pa. (phone 800-247-6628 or 814-359-3441, www.supelco.com)
United Chemical Technologies Inc., Bristol, Pa. (phone 800-385-3153 or 215-781-9255, www.unitedchem.com)
by Linda L. Leake,
Contributing Editor,
Food Safety Consultant, Wilmington, N.C. 
[email protected]