Yes, Virginia, there really is a peer-reviewed packaging journal. In fact, perhaps even two. At least in the English language.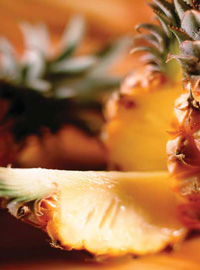 Possibly it is heresy to discuss a publication that is "competitive" with IFT's venerable Journal of Food Science, but more than a few of my faithful—and even casual—readers might wish to explore this rich source of information devoted to our favorite topic—food packaging.
Admittedly, I must be classified as biased since I am a member of the journal's editorial board (along with other food packaging aficionados such as Bruce Harte of Michigan State University, Kay Cooksey of Clemson University, Chaim Mannheim of Israel's Technion, and Kit Yam of Rutgers State University), but until now, the 20-year-young Packaging Technology and Science (PTS) www.interscience.wiley.com/journal/packaging) has never been discussed—or even mentioned—in this column. Editor-in-Chief for North America is Diana Twede of Michigan State University ([email protected]), who is actively involved in the paper and paperboard packaging industries, but, like the rest of us, is not a "foodie."
A bi-monthly of approximately 40 pages with about six or seven articles per issue,PTS is not a food packaging periodical. During 2007, only 20 of the 35 published papers dealt in any way with food, and some of those only very remotely. Of these, four articles focused on biodegradable materials, four on antimicrobial packaging, four on modified atmosphere packaging, two on the electronic nose, one on non-thermal packaging, and one on active packaging.
As might be expected because of Twede's affiliation with Michigan State University's School of Packaging, some eight papers were wholly from this school and four others reflected collaboration between Michigan State University and offshore institutions. International diversity, however, was the rule since the remainder of the contributions were from Australia, Brazil, Chile, China, France, India, Italy, Japan, Korea, Spain, Sweden, Thailand, United Kingdom, and, oh yes, the United States.
The review paper on non-thermal technologies as they apply to food packaging was previously summarized in this column (Food Technology, October 2005). I will review other publications on modified atmosphere and active packaging in this column—both to illustrate the nature of the work and to provide information on recent developments that may soon reach the commercial market or demand further research.
Modified Atmosphere Packaging
Modified atmosphere packaging (MAP) of fresh-cut tropical fruits was studied by Chonhenchob et al. (2007). Products evaluated included fresh-cut pineapples, mangoes, and melons in elevated (14%) carbon dioxide and reduced (6%) oxygen, plus ascorbic acid to reduce enzymatic browning. With MAP, chilled shelf life for the fruit was nearly double chilled shelf life without MAP.
Liu et al. (2007) came to much the same conclusion for fresh-cut pineapples—i.e. that about 10% carbon dioxide and 4% oxygen plus ascorbic acid doubled shelf life.
An et al. (2007) studied MAP of honey peach fruit pouches packaged in various gauges of low density polyethylene (LDPE) film at 2˚C. Steady state gas concentrations of 5% for carbon dioxide and 4% for oxygen in 25 micron (about 0.001 in) led to shelf lives of 20 days.
Active Packaging
PTS papers addressed several areas of "active packaging," a phrase used to describe packaging that extends shelf life or otherwise positively affects the food it protects.
• Oxygen Scavenging. In one of the more intriguing thoughts of recent years, an Australian group incorporated oxygen scavenging material into Intasept multilayer film packages of ultra-high temperature (UHT) processed and aseptically packaged sterile milk to retard the well-known storage flavor changes characteristic of UHT milk (Perkins et al., 2007).
Stale or oxidized flavors develop about one month after packaging and intensify with time. Oxidation in the milk produces compounds contributing to the stale flavor. Oxygen scavenging sachets have been applied in the past with only modest results.
In this study, ZerO2™ oxygen scavenger was incorporated into barrier film pouches. The oxygen scavenger film material was successful in reducing the dissolved oxygen by 23–28% and the measured stale volatiles by 23–41%, but sensory testing, unfortunately, failed to demonstrate differences between the control and the treatment. It is hardly surprising that consumers overrode instrumental analytical results, especially with the elusive milk flavor dynamics.
• Antimicrobials. Rolf Joerger, Associate Professor, Dept. of Animal and Food Sciences at the University of Delaware, undertook the monumental task of trying to consolidate into a single document all of the 125 published peer-reviewed research and development articles of the past decade (Joerger, 2007). Unfortunately, the review does not include the plentitude of trade pieces issued on this topic, many of which are biased, but some of which contain some valid data. This remarkable review indicates that a multiplicity of methods has been employed to evaluate the efficacy of the many treated films and that little good information has been published on experimental protocols that might be useful for comparative or replicative purposes.
Many of the studies were of edible films, which are not reviewed in this column because they are not now commercial, nor is it suggested that they might have commercial application in the foreseeable future.
The author enumerated "inedible" films, meaning plastic as we know it commercially, to include low density polyethylene (LDPE), cellophane, paper, paperboard, paperboard with acrylic coating, paperboard with ethylene vinyl acetate coating, polyethylene/polyamide, "polyolifine" (presumed to be polyethylene), polyester, biaxially oriented polypropylene, polyvinyl alcohol, polyvinyl chloride, polyvinylidene chloride (Saran), and Surlyn ionomer, or, in other words, virtually every plastic in the food packaging spectrum.
The bacteriocin nisin was perhaps the most-studied of all antimicrobials in the published literature cited. Nisin-containing package structures contain foods such as hot dogs, beef, ground beef, veal, oysters, tofu, milk, cream, orange juice, cheese, cooked sliced ham, and culture media. Among the test microorganisms reported are M. flavus, Listeria, Bacillus thermosphacta, coliforms, Escherichia coli 0157:H7, and Staphylococcus aureus.
Test durations ranged from 7–84 days at temperatures ranging from 4–60˚C, too wide a span to draw true conclusions. Results from exposure to the antimicrobials ranged from zero reduction for E.coli 0157:H7 in water in coated paperboard to an 8 log reduction in milk in coated paperboard—a very wide distribution. Listeria reduction of > 6 log was observed on hot dogs at 4˚C in "plastic"after 60 days, and 6 log on tofu in LDPE at 5˚C after 30 days.
Some studies employed nisin plus other complementary antimicrobials such as lysozyme, lactoperoxidase, propyl paraben, imazalil, triclosan, EDTA, grape seed extract, green tea extract, garlic oil, and sorbates. Results suggested greater log reductions with the combinations than with nisin alone, e.g., bologna and ham > 7 and chicken > 6, both at 4˚C.
Other antimicrobials investigated included chitosan, sorbic acid, hydrochloric acid, sorbitol, lauric acid, acetic acid, malic acid, tartaric acid, and sorbic anhydride. Sorbic acid appeared to be effective in reducing Listeria by up to 3 logs on bologna and sausage. Sorbitol reduced mold growth by more than 3 logs on strawberries at 0˚C for up to four weeks.
Natural plant extracts are usually more desirable than "synthetic" chemicals because of their "natural" origins. In general, however, results with natural plant extracts reduced counts by 3 or fewer logs. No reports of secondary effects were cited.
Silver salts are among the most-publicized antimicrobials in the trade, and so expectations might have been that many valid results would be found in the literature. Definitive results using silver salts, some of which have been reported for food applications, are not found in the peer-reviewed literature.
And although discussed in the review, the technology of incorporating the antimicrobial system into the package structure looms large as a challenge.
The author concludes that no "magic bullet" exists among the many antimicrobial package integers reported and cited. Nisin results are too scattered to draw meaningful conclusions. Results reported for combinations of antimicrobials suggest that this variable holds potential. Lactoperoxidase and silver salts results appear promising, but insufficient data are reported to support a broad claim.
Joerger writes that, "…the acceptance of particular antimicrobial films by the food industry will probably depend on the regulatory climate and the balance between cost of the antimicrobial film and the benefit of a second antimicrobial hurdle."
A Packaging Resource
The existence of a small but solid peer-reviewed journal offers researchers another viable source of verifiable information on food packaging, especially in contemporary areas such as nanotechnology, modified atmosphere packaging, and antimicrobials. That we could extract this little bit of data from a few 2007 papers might lead some to drill deeper to obtain details for further perspectives.
by Aaron L. Brody, Ph.D.,
Contributing Editor,
President and CEO,
Packaging/Brody, Inc., Duluth, Ga. 
[email protected]