There will be no shortage of novel prototypes, presentations, and interactive discussions related to nutraceuticals and functional foods at the 2008 IFT Annual Meeting and Food ExpoSM. And this year's event is organized to make it easier for attendees to find the latest and greatest ingredient and research developments.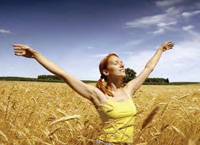 Specialty Pavilions
Specialty pavilions are reserved areas on the expo floor to showcase important and emerging industry trends. Similar products and services can be found in conveniently organized locations.
• The Healthy Food Ingredients Pavilion will offer the very latest in ways to meet the demands of health-conscious consumers.
• The Organic Food Ingredients Pavilion will showcase certified-organic products.
• Global New Products, presented by Mintel, will highlight new food-product trends from around the globe, including emerging flavors, ingredients, and claims. Tasting sessions will allow attendees to sample many of the products discussed.
• Taste the Trend, presented by Innova, will display a series of poster sessions and more than 200 international products, complete with opportunities for nine new beverage concepts and tastings. Attendees will be able to view six video presentations focusing on food for seniors, healthy options, ethnic trends, and beverages of the future.
And there is still more to find on the expo floor. On the following pages, you will read a preview of some of the healthy ingredient developments that suppliers have in store for the event. From high-protein crisps and immunity-boosting fibers to botanicals for beauty and heart-healthy sterols, this year's expo offers something for anyone involved in the development of healthful products.
Scientific Program
This year, symposia, workshops, panel discussions, and roundtables have been categorized into tracks to help attendees efficiently choose from the diverse scientific and educational offerings.
--- PAGE BREAK ---
• The New Products and Technologies track will specifically showcase new products and technologies released commercially within the past two years. For example, on Sunday, June 29, from 2–3:35 p.m., you can learn about vitamin K-2's benefits for bone, cardiovascular, and children's health in Session 026. Another ingredient that will be discussed, cactus juice puree, is rich in phytochemicals and has been shown to lower total and LDL cholesterol.
• The Science Fundamentals track will showcase the best and most recent research representing a diverse array of specialty areas. For example, in Session 032, "Searching for the Fountain of Youth: Nutrition Intervention in Aging," sponsored by Cognis Nutrition & Health, on Sunday from 4–5:30 p.m., participants will learn about dietary constituents that slow and potentially reverse the aging process. Session 187, "Functional Foods in the 21st Century: Delivering on the Promise," to be held on Tuesday, July 1, from 2–3:30 p.m., will highlight modern delivery systems for nutraceuticals. Topics in that session, also sponsored by Cognis Nutrition & Health, include spray-dried emulsions, coacervation, microencapsulation, and liquid dispersed systems.
• The Applied Science Track will provide cutting-edge science that attendees can immediately adapt and apply to advance their work. Session 121, "Functionality and Nutritional Benefits of New Dietary Fiber Sources," held on Monday, June 30, from 4–5:30 p.m. will give an understanding of the nature, functionality, nutritional, and health benefits of new dietary fiber sources such as date and fenugreek fiber. Session 144, "Soy and Dairy Proteins: Opportunities to Maximize Margins, Taste, and Nutrition Through Blended Protein Systems," to be held on Tuesday from 8:30–10 a.m., will explore nutritional differences and synergies of soy vs dairy protein. In addition, a leading performance nutrition expert will provide an introduction to the concept of "protein diversification."
From this brief preview, it is clear that this year's IFT Food Expo will be an excellent opportunity for food professionals to update their expertise in the functional products arena. See you next month!
ANTIOXIDANTS
New antioxidant for vitality and energy
The Actifs Innovants Division of Naturex will introduce Powergrape®, a Bordeaux grape extract. A recent clinical study showed that 400 mg of the ingredient/day significantly improved performance and recovery capacity, increased the plasmatic ORAC value, and improved the antioxidant status in athletes who took it. Powergrape is said to possess specific and unique concentrations of various classes of polyphenols, including monomers, thus guaranteeing a unique and active ingredient.
--- PAGE BREAK ---
Final products formulated with the grape extract that are slated for rollout include a sport drink to reduce the risk of muscular damage, organic cereal bars for best recovery after effort, and functional yogurt to reduce the risk of oxidative damage. Naturex, www.naturex.com, Booth 3119
Study supports lycopene's benefits
Results of a study published in the November 2007 American Journal of Clinical Nutrition suggest that supplementing the diet with tomato lycopene may interfere with the insulin-like growth factor (IGF) system and thereby possibly decrease cancer risk. The eight-week, double-blind study investigated the effect of supplementation with 30 mg of lycopene/day on serum concentrations of IGF-I and IGF–II, which are associated with increased risk of prostate cancer, premenopausal breast cancer, and colorectal cancer, and on their binding proteins (IGFBP-1, -2, and -3).
LycoRed provides natural carotenoid, vitamin, and mineral solutions for the food and dietary supplement industry. The company owns branded, proprietary ingredients like Lyc-O-Mato®, a natural tomato-based, full-spectrum lycopene material applicable to food, drinks, and supplements. LycoRed Corp., www.lycored.com, Booth 5301
Ingredients promise antioxidant benefits
Two ingredients from PL Thomas promise antioxidant benefits for improved health and wellness. Kaneka Q10™ is a fat-soluble, vitamin-like substance found naturally in the organs of the body. It is vital to the production of energy and is a potent antioxidant with numerous health benefits. It is the only GRAS CoQ10 made through natural fermentation in the United States. PomegranateP40p™ is rich with 40% punicosides and is Kosher-certified.
Other ingredients that will be shown include GanedenBC30™ Probiotic (Bacillus coagulans GBI-30, 6086) and MenaQ7 ™ Natural Vitamin K-2. GanedenBC30 's highly viable cells survive food processing and gastric acidity. It has a long shelf life, low use level, and does not need to be refrigerated. It can be baked, boiled, frozen, and squeezed into virtually any food and beverage application. MenaQ7 for healthy heart and bones activates proteins that are necessary to put calcium in the bones and keep it out of the arteries. PL Thomas, www.plthomas.com, Booth 2709
BERRIES & BOTANICALS
Botanical offers beauty from within
A multi-patented, GRAS-affirmed ingredient, Sensara™, is said to provide anti-aging, skin health, antioxidant, and mood/emotional uplift health benefits. It combines two multi-patented ayurvedic extracts from NutraGenesis. These are the superfruit "beauty food" Indian Gooseberry (Amla) and the "mood food" ashwagandha.
The ingredient helps combat the internal and external causes of aging skin by providing multifunctional, restorative, skin-fortifying nutrition as well as increase resistance to the skin-damaging effects of stress. The company also will show product concepts with its flagship products, Essentra, Essentra Trim, and OptiNutrin. Essentra is beneficial for stress reduction, mental clarity, enhanced energy, and heart health. Essentra Trim can help with weight management and blood sugar balance. OptiNutrin is for healthy immune support. NutraGenesis, www.nutragenesis.com, Booth 5127
--- PAGE BREAK ---
Cranberries benefit health
A full line of cranberry-based ingredients—from sweetened dried cranberries and cranberry concentrate to cranberry powders—is available to add vitamins and nutrients to a variety of food and beverage applications. Some popular uses of cranberries are as inclusions in baked goods and cereals, as toppings on salads and meat dishes, and as ingredients in juice smoothies.
Through scientific research conducted by independent third-party laboratories, Decas Botanical Synergies' products have been consistently cited as key sources of powerful antioxidant, antimicrobial, and nutritional properties that promote health and wellness. For instance, the company's products have been found to include high levels of proanthocyanidins (PACs) found naturally in cranberries. PACs are responsible for inhibiting the adhesion of certain bacteria to cell walls, as well as preventing and relieving urinary tract infections.
The family of technologically advanced Fruitaceutical™ specialty ingredient products includes Pacran®, the industry's first clinically supported and PAC-certified cranberry powder; Nutricran GI®, which offers increased support for gastro-intestinal health via a synergistic fruit powder blend scientifically shown to inhibit Helicobacter pylori; Nutricran AO, a high-potency antioxidant powder scientifically derived from cranberry and oregano extract said to inhibit 90% of free radicals; Nutricran 90, a cranberry powder standardized to 90% fruit solids and 35% organic acids with a typical and unprecedented profile of 9% quinic acid; Omegacran®, a cranberry seed oil with abundant omega 3, 6, and 9 fatty acids; and BerryOrganics™, 100% organic whole berry powder developed for the growing nutraceutical, natural foods/beverages, and cosmeceuticals industries.
Decas Cranberry Co. Inc. is the parent company of Decas Botanical Synergies, which was established in 2002. Decas Cranberry Products Inc., www.decascranberry.com, Booth 4211
GENERAL FORTIFICATION
Fortification addresses deficiencies
Mineral fortification is one of the top trends in the food industry, particularly in functional foods. It is used to address common deficiencies or specific health benefits by adding essential nutrients and minerals to foods and beverages.
High-purity, neutral-tasting minerals, Special Salts, are derived from citric acid or gluconic acid. The minerals include calcium, magnesium, and potassium, as well as tricalcium citrate and tripotassium citrate, both of which function as sodium-free additives for pH- and acidity-regulation purposes. Some of the health benefits the minerals are said to provide include improved heart, muscle, and bone health as well as improved anti-obesity effects.
A mineral salts blend, sub4salt®, can reduce the sodium content of many food applications up to 50%.
To emphasize the importance of bone health and how some of the company's ingredients can be incorporated in products developed to help strengthen bones, Jungbunzlauer will conduct bone density scans at its booth by invitation only. Also available are the [email protected] flyer and product range brochure that provide detailed information about the company's mineral fortification developments. Jungbunzlauer, www.jungbunzlauer.com, Booth 4009
--- PAGE BREAK ---
Mineral blend fortifies foods
The new, patent-pending process for SanC-Min™ offers a solution to product formulators looking to enhance the mineral content of their products, specifically the major minerals calcium, magnesium, and potassium.
Minerals USA delivers highly soluble minerals or custom mineral blends to satisfy any product specification requirement. One SanC-Min blend can replace one, two, three, or more ingredients currently needed to produce the same results. The ingredient is highly soluble, ranging from 200 g/L to 300 g/L, depending on the mineral and/or the blend. It will not change the pH of the solution and will allow it to stay clear. Applications include supplementation, food/beverage fortification, and mineralization of water. It is available in powder or concentrated liquid form. Minerals USA Inc., www.mineralsusa-inc.com, Booth 4810
Custom premixes offer benefits
Fortitech will let the good times roll at the IFT Food Expo in New Orleans with a mélange of food and beverage samples that provide benefits to overall health and wellness. These prototypes exemplify the company's fortification technology and demonstrate its innovation and versatility as a premix manufacturer. And that's only the beginning . . . there's much more planned that will rock the (expo) house!
Custom-designed premixes are used to fortify a number of food and beverage products. The premixes contain functional ingredients from a selection of vitamins, minerals, amino acids, nucleotides, nutraceuticals, and herbs. And because of the customization, product formulators can develop products that target specific demographics or health conditions. Fortitech Inc., www.fortitech.com, Booth 4515
Standards set for ingredients
As an international, non-governmental organization, U.S. Pharmacopeia establishes industry standards for developing and testing quality food ingredients, many of which are used to fortify foods and beverages. It also offers a variety of Pharmacopeial Education courses as well as more than 2,100 quality Reference Standards. The new Food Chemicals Codex (FCC), 6th edition, features current purity and identity standards for more than 1,000 food-grade substances and provides guidelines for testing, characterization, packaging, and storage. U.S. Pharmacopeia, www.usp.org, Booth 2264
GRAINS & FIBER
Fiber encourages healthier heart
Viscofiber® is a high-viscosity fiber with a high concentration of oat beta-glucan. This multifunctional ingredient offers all the benefits of one of the most effective kinds of fiber in an easy-to-take form. Its health benefits are said to include a healthier heart, longer sustained energy, easier weight control, and improved digestion. Viscofiber can help maintain heart health by re-routing dietary cholesterol and maintaining cholesterol levels that are already within the normal range. It helps control blood sugar (glucose) levels to help maintain more balanced energy levels. It also moderates glucose (sugar) absorption in the body to reduce cravings, helping the body utilize nutrients longer and providing the body with more energy. Natraceutical Group, www.natraceuticalgroup.com, Booth 4711
--- PAGE BREAK ---
Resistant starch delivers fiber
Fibersym® RW resistant starch is a convenient and rich source of dietary fiber for use in pan breads, pizza crust, tortillas, pastries, and other bakery products, as well as pasta and noodle applications.FiberRite® RW, a new generation resistant starch, delivers dietary fiber, performs as a partial fat replacer and reduces caloric content in a variety of processed foods, including salad dressings, sauces, confections, and dairy-based products. Other ingredients include Arise® wheat protein isolates, which possess elevated protein levels; and Wheatex®, the company's line of unique textured wheat proteins that replicate and enhance the texture of meat and seafood.
Two prototypes—highfiber, protein-enhanced cinnamon rolls and appetizers—made with Wheatex RediShred will be featured at the booth. MGP Ingredients, www.mgpingredients.com, Booth 4527
Corn bran adds nutrition
A baked snack that not only tastes great but provides a good source of fiber will feature TruBran® corn bran. Made from 100% yellow corn, it is available in two particle sizes and can increase the fiber content in a variety of snacks, cereals, baked goods, nutrition bars, and other fiberfortified foods. Maltrin OR™ organic rice maltodextrin will be the featured ingredient in a delicious organic soft-serve frozen dairy dessert. The ingredient adds body and texture to a variety of frozen dessert formulations without excessive sweetness or freezing-point depression. This hypoallergenic ingredient is the newest addition to the GPC Maltrin maltodextrin line. In addition to being a useful ingredient in frozen desserts, it can be used in other applications such as snack foods, sports beverages, and nutrition bars. Grain Processing Corp., www.grainprocessing.com, Booth 2433
GRAINS & FIBER
Smart ingredients aid health
Smart Calories™ ingredients deliver multiple health benefits, including added fiber, enriched protein, and reduced sugar. Some of the ingredients include starches and soluble fibers from a variety of raw materials. Visit the booth to taste prototypes made with Nutriose soluble fiber and other ingredients under the Smart Calories portfolio. Roquette America Inc., www.roquette.com, Booth 3936
Rice bran batter lowers fat
A recent study demonstrated the benefits of replacing wheat flour with stabilized rice bran (SRB) in battered and fried product applications. The benefits included less fat and calories in the finished product as well as no effects on color, taste, or texture.
NutraCea's stabilized rice bran is a nutrient-rich ingredient that is said to elevate antioxidant levels in finished foods and supply an array of vitamins, minerals, phytonutrients, protein, and dietary fiber to help maintain healthy glucose and cholesterol levels. NutraCea, www.nutracea.com, Booth 2700
--- PAGE BREAK ---
Fiber features health benefits
Functional dietary fibers are used in a variety of applications and technologically advanced food products, particularly in reduced-calorie and fiber-enriched applications. Vitacel fibers contribute functional and nutritional benefits to a variety of foods, including breads, cheese, pasta, cereals, and meats. Products include powdered cellulose; oat, wheat, potato, sugar cane, cottonseed, apple, and orange fibers; and microcrystalline cellulose.
Vitacel sugar cane fiber is an insoluble dietary fiber derived from the sugar refining process. Its spherical shape provides a better mouthfeel than other fibers in applications such as beverages, bakery products, and snacks. The low water absorption reduces the need for added gluten common in high-fiber/lowcalorie breads. J. Rettenmaier USA, www.jrsusa.com, Booth 3327
New additions to whole grain line
A shelf-stable 75° Brix Whole Grain Brown RiceMilk concentrate is a new addition to the GrainLife® Whole Grain line. CRM's patent-pending process releases all the wholesome goodness of cooked whole grain while stabilizing the natural oils to eliminate oxidation. RiceLife® Brown RiceMilk Syrup's natural oil content produces a softer "chew" in granola bar applications and some candies. RiceLife® Concentrates provide novel opportunities for adding gluten-free whole grains to foods such as yogurts, frozen desserts, confectionery, and sauces. As little as 8 grams of RiceLife® RiceMilk solids per serving qualifies products to bear the Whole Grains Council Stamp. Creative Research Management, www.crmcorp.net, Booth 5132
HEALTHY FATS
Low-linolenic oil
Low-linolenic soybean oil from Vistive soybeans can help product developers reduce or eliminate the use of partial hydrogenation and formulate foods that have low or zero trans fatty acids. The oil can be used with many different processed foods, including fried foods and baked goods, and has been shown to provide flavor stability in these foods.
Stop by the booth to sample popcorn popped in the low-linolenic soybean oil. Information about the development of other healthy plant-based oils will be available. Monsanto, www.monsanto.com, Booth 4941
Powder DHA debuts
Martek Biosciences will introduce a new protein-free powder form of life'sDHA™, the company's patented, vegetarian form of docosahexaenoic acid omega-3 for brain, eye, and heart health. This new protein-free powder features 100 mg of life'sDHA/g and contains no allergens such as soy or milk proteins. When using the ingredient, there is no requirement for an allergen warning on the product's label. The ingredient will allow food formulators a wide range of flexibility when they are formulating products that meet the growing demand for DHA omega-3-fortified food products. And because the ingredient is a vegetarian form of DHA omega-3 and not derived from fish, it can be used in foods formulated for the vegetarian consumer. Martek Biosciences, www.martekbio.com, Booth 2603
--- PAGE BREAK ---
Lipid ingredients aid health
A variety of lipid ingredients are said to help maintain health and wellbeing. PinnoThin™, which is derived from the nuts of the Korean pine tree, stimulates the feeling of satiety by triggering the release of hunger-suppressing hormones cholecystokinin and glucagon-like peptide1 in the gut. A new form, PinnoThin™ Powder, disperses easily, has low impact on the taste profile of the end product, and is highly concentrated. The ingredient is also available in an oil form. Both forms of the ingredient offer a wide variety of solutions for product developers seeking to include a satiety or appetite-control ingredient in their products. Some applications for PinnoThin are beverages, dairy products, and chocolate products.
Clarinol CLA, which is made from safflower oil, is said to reduce body fat and increase lean muscle when up to 3 g/day are ingested. Marinol fish oil and powders, which come in different ratios of EPA and DHA, benefit cardiovascular and neurological health. Betapol vegetable fat blend is used in infant nutrition formulas. It is said to enhance calcium and fat absorption and reduce constipation. Lipid Nutrition, www.lipidnutrition.com, Booth 2525
INDUSTRY INSIGHTS
Functional market analysis
More and more, individuals are seeking to optimize performance and reduce the risk or delay the onset of diseases by consuming functional foods and drinks. Developed specifically for IFT, a white paper titled "Functional Food, Drinks & Ingredients: Consumer Attitudes & Trends" that addresses this emerging market will be available at the IFT Food Expo..
The paper will provide an in-depth qualitative and quantitative analysis of consumer drivers and inhibitors shaping market developments, calculate the market size, and analyze it in terms of investment potential. Further, the report will showcase best practice product and market innovations, highlighting the most-effective ways to respond to changing consumer attitudes. Geographic, product, and consumer insight coverage will be included. Those who read the white paper will learn how to recognize key growth areas within the market and how to employ that information to align product portfolios and marketing strategies with consumer attitudes and behaviors. Datamonitor, www.datamonitor.com, Booth 1437
The role of intellectual property
While nutraceuticals, and certainly functional foods, are unlikely to constitute proper subject matter for patent protection, intellectual property has gained some significance in the nutraceutical marketplace. Ingredient extraction processes, genetic modifications designed to increase ingredient production in crops, and specific dietary supplement formulations are a few examples of technologies that have been subject to patent protection. In addition, molecular-targeting technologies commonly employed in the drug-delivery context are now being developed to target dietary ingredients to tissues where their effect is believed to confer the greatest advantage. Furthermore, the concept of "custom nutraceuticals" designed for specific populations is not outside the realm of possibility in the future.
Nerac Inc. Project Analyst Scott Lloyd, a registered patent attorney with a background in biotechnology and several years of research experience, will provide some perspective on what role intellectual property—particularly patents—has played in the nutraceutical market to date, as well as how changing technologies may change that role. Additional information about obtaining protection of intellectual property and navigating the steps that need to be taken, including getting approval for a product from the Food and Drug Administration, will be presented. Nerac is a research and advisory firm for companies developing innovative products and technologies. Nerac Inc., www.nerac.com, Booth 5200 and Session 074
--- PAGE BREAK ---
SOY & NUTS
Crisps high in protein
Available in 85%, 80%, and 60% protein amounts, NutriSoy highprotein crisps are ideal for use in snacks, bars, and cereals. The crisps can be paired with custom flavors and sweeteners for innovative applications. Stop by the booth to learn how the high-protein crisps can be combined with other functional ingredients in a fruit-flavored protein bar that's nutritious and delicious.
ADM Natural Health and Nutrition offerings include natural-source vitamin E, phytosterols, and soy isoflavones. The company will showcase a variety of innovative products, including its Novasoy soy isoflavones, a natural alternative for reducing menopausal symptoms such as hot flashes and for supporting bone health; CardioAid plant sterols, which are GRAS in 19 categories; and Novatol natural-source, d-alpha vitamin E. ADM, www.admworld.com, Booth 3415
Research on almonds continues
The Almond Board of California (ABC) will highlight information about almonds, including taste, consumer demand, and the applications in which almonds can add crunch and nutrition.
During the 2007 IFT Food Expo, ABC unveiled a decade's worth of research on the almond industry's primary target consumer, "Jane," who represents more than 40 million American women. This year, ABC will announce the results of additional consumer research that explains Jane's ideal combination of almonds with other ingredients in manufactured food products, including candy bars, ice cream, ice cream bars, and cereal.
In a twist on traditional product sampling, attendees will be able to combine a variety of sweet and savory snack ingredients to create their own original almond treat.
For the third year, ABC is the sponsor of the IFT/RCA Culinology® Demonstration Stage and will be working with the chefs to use almonds as inspiration in their planned recipe demonstrations. ABC continues to invest in nutrition research and consumer marketing campaigns. Almond Board of California, www.almondsarein.com, Booth 455
Organic peanut products debut
Golden Peanut Company will highlight a new line of organic peanut flour that has a 28% fat level and organic roasted aromatic peanut oil. Both products will be made from organic peanuts grown in the United States. In addition, the company offers a full line of partially defatted peanut flours in a variety of roast levels that contain either 12% or 28% fat. Also available are roasted aromatic peanut oil, dark roasted peanut extract, and refined peanut oils. Refined peanut oil is trans fat–free, cholesterol-free, and allergen-free. Golden Peanut Co. LLC, www.goldenpeanut.com, Booth 2738
Searching for suppliers with innovative solutions? New this year, Supplier Solution Sessions can help with applicable product solutions for issues associated with salt reduction, fiber, proteins, and weight management. These innovative sessions will provide an easy way to get in-depth information and different perspectives, all in one convenient location on the expo floor. Following are reviews of some of the Supplier Solution Sessions and of relevant presentations included within the scientific program.
--- PAGE BREAK ---
SUPPLIER RESOURCES
Polysaccharide extract boosts immunity
A polysaccharide extract from botanical yeast, GLPH-1™, is said to promote immune health. The session about this ingredient will discuss several studies that support its immune-boosting properties. The session is scheduled for 1:30 p.m. Monday, June 30.
Visit the booth to view video displays as well as to receive information about GLPH-1 and the antioxidant PPL-240™. Sample chocolates and granola that are formulated with these ingredients. Gourmetceuticals LLC, www.gourmetceuticals.com, Booth 1066
Cargill staffers share expertise
Janice Johnson, Principal Food Scientist, Cargill Health & Nutrition, will present "The Effect of Barliv Barley Betafiber on Cholesterol—A Simple Solution to Heart and Body Wellness" at 1:15 p.m. on Monday. Other Cargill technical experts will offer perspectives on food science and industry topics throughout the event.
During the "Ingredient Applications for Product Innovation and Consumer Health" short course that begins on Friday, June 27, Bob Wainwright, Technical Director, Cargill Dressings, Sauces, and Oils, will facilitate a discussion on "The Role of Dietary Lipids in Health and Wellness." In addition, Linda Beck, Global Product Process Development Manager, Cargill Texturizing Solutions, will lead a discussion on "Functional Proteins (Soy) and Their Health Applications" during the short course. Other topics include carbohydrates and weight management.
Teri Paeschke, a Cargill Principal Scientist in carbohydrates, organized two carbohydrate symposiums, "Carbohydrates for Digestive Health I and II" (Sessions 019 and 039), which will be held sequentially on Sunday afternoon, June 29. She will also moderate a third symposium called "Frontiers on Carbohydrates Research: Research Themes Over the Next Decade" (Session 161), which is scheduled for Tuesday morning, July 1.
Luis Fernandez, Applications Technology Leader, Cargill Food Ingredients & Systems, organized and will moderate three symposiums. The first, Session 037, "International Connectivity to Strengthen a Global Food Science Community," will take place on Sunday afternoon. Session 117, "Our Changing World and the Future Leaders in the Food Industry and Academia," is scheduled for Monday afternoon. And, finally, Session 139, "The Integrated Approach of Food and Health Research in The Netherlands on Weight Management," sponsored by Cognis Nutrition & Health, is slated for Tuesday morning. Cargill, www.cargillhft.com, Booth 2826
Managing weight with extracts
Compounds thought to help manage weight can be derived from fruits and vegetables. An ingredient that contains some of these fruit and vegetable extracts is Slim & Slim PWH. This water-soluble dry powder is said to have diet and weight reduction effects in animal feeding and human trials. The ingredient is composed of biofibers, bioflavonoids, polyphenols, chlorophylls, vitamins, and minerals present in fruits and vegetables.
Information about this ingredient and its applications will be presented at 1:45 p.m. Tuesday. Bionutrigen Co. Ltd., www.bionutrigen.com, Booth 4841
--- PAGE BREAK ---
TARGETING HEALTH CONDITIONS
Doctor to prepare heart-healthy recipes
Richard Collins, nationally recognized as "The Cooking Cardiologist®," will educate and entertain by demonstrating his heart-healthy recipes featuring Heart Choice® naturally sourced plant sterols to reduce both total and LDL cholesterol. Collins, Director of Wellness at the South Denver Heart Center, a medical doctor, and a popular chef on television, will demonstrate how plant sterols can make recipes heart healthy by reducing cholesterol levels. Cognis is offering 300 free copies of his book, "Cooking with Heart."
Cooking demos will be held on Monday, June 30, from 11–11:30 a.m. and from 2–2:30 p.m. Book signings, which will follow the cooking demonstrations, will be held from 11:30 a.m.–12:30 p.m. and from 2:30–3:30 p.m.
Stop by the booth to try samples of food and beverage products that contain Heart Choice natural phytosterols, Tonalin® CLA conjugated linoleic acid, Omevital™ omega-3 fatty acids, Xangold® lutein esters, and Covitol® vitamin E. The company will also highlight its broad line of natural ingredients targeting the hot topic of "Beauty from Within." Launched under its successful NEWtrition™ campaign, Cognis has developed a series of concepts to help formulators create foods and beverages that reduce stress, protect skin, and enhance healthy aging. Cognis Nutrition & Health, www.cognis.com, Booth 2721
Preventing bone mineral loss
Recent clinical studies indicate that calcium supplementation before or during exercise may protect endurance athletes from bone mineral loss. With this in mind, a beverage was designed to meet 100% of the recommended intake of calcium, using a soluble calcified mineral source, Aquamin™, for a performance study of endurance athletes. Due to its superior solubility, this unique form of calcium allows for higher inclusion levels in fewer servings to prevent over-hydrating athletes. GTC Nutrition, www.gtcnutrition.com, Booth 2223 and Session 112-08
Vitamin K-2 targets bone, heart health
Natural vitamin K-2 as Menaquinone-7 (MK-7) is recommended for bone health and cardiovascular health. Simply put, K vitamins are essential for the body to metabolize calcium. Without enough K vitamins, the calcium settles in the arteries where it cannot be utilized in the bone tissue where it is vitally needed. MenaQ7™ provides health benefits for women and men, as well as providing natural vitamin K-2 to children when their bones need it most. Plus, it has been shown to be safe and effective at 45 mcg/day. PL Thomas & Co., www.plthomas.com, Booth 2709
WHEY PROTEIN
Tap the energy in whey protein gels
Whey protein, one of milk's primary proteins, has long been recognized for its contribution to muscle and body tone. It provides the raw material needed for the repair of muscle fibers—aiding in the increase of lean muscle mass. It also protects muscle against catabolic breakdown. A nutritional powerhouse, whey protein contains the highest concentration of branch-chain amino acids (BCAAs)available from any protein source. These BCAAs are critical sources of energy, especially during exercise.
--- PAGE BREAK ---
Hilmar Ingredients has developed a hybrid gel concept with a special blend of whey protein and carbohydrates. The gel, presented in a buttery caramel flavor, has an ingredient combination optimized for quick energy, satiety, and muscle protection. It contains Hilmar™ 9400 whey protein isolate for clear fortification and concentrated protein nutrition and Hilmar™ 8800 alpha-lactalbumin-enriched whey protein concentrate for an extra boost of BCAAs along with phospholipids, which play essential roles in cellular structure and function. Hilmar Ingredients, www.hilmaringredients.com, Booth 854
Symposium reviews dairy, weight
Dairy Management Inc. will present a symposium titled "Dairy and Weight Management: Bridging the Gap between Nutrition Science and Consumer Behavior" from 10:30 a.m.– noon, Tuesday, July 1. The symposium will review the latest nutrition science research, including human clinical, observational, and animal model studies that have explored the relationship between dairy food consumption and weight management, as well as plausible mechanisms by which dairy products may favorably affect body weight, body fat, and lean mass.
The presentations include "Dairy and Weight Management: Understanding Consumer Perception and Behavior," presented by Sylvia Rowe from SR Strategy in Washington, D.C.; "Dairy and Weight Management: Communicating the Current Nutrition Science," presented by Marta D. Van Loan from the U.S. Dept. of Agriculture's Research Service and the Western Human Nutrition Research Center at the University of California–Davis; and "Dairy and Weight Management: Formulating for Better Consumer Acceptance," presented by Kimberlee (KJ) Burrington from the Wisconsin Center for Dairy Research in Madison, Wis.
Prototypes at the booth will include a fruit-flavored drink infused with whey protein and fiber, designed to help promote satiety, a whey protein-enhanced, powdered isotonic (sports beverage) drink mix to aid in muscle recovery after exercise, and a children's pudding snack with added milk protein that tastes good and provides the beneficial nutrients of dairy foods. Dairy Management Inc., www.innovatewithdairy.com, Booth 3926
---
•
Four new products
will debut. These include
Cold Water Soluble Coenzyme Q10
,
Cold Water Soluble Beta-Carotene
,
Vitamin A Palmitate
, and
Lutein Beadlet
. Additional information will be provided about the approval of a U.S. Patent for the "purification of xanthophyll crystals from plant oleoresin and the approval of United States Pharmacopoeia Ingredient Verification Program of Coenzyme Q10 and Beta Carotene." Finally, stop by the booth to receive a brochure that details information about lutein.
ZMC-USA,
www.zmc-usa.com
, Booth 4600
• A grape seed extract, Activin®, is produced using the patented ActiPure process, an all-natural, solvent-free, 100% food-grade water extraction. More than 80 studies about Activin have been published. In 2003, The Food and Drug Administration and Flavor and Extract Manufacturers Association granted GRAS status to the ingredient for use in foods and beverages. In addition, it now has increased phenolic content and higher ORAC values. San Joaquin Valley Concentrate, www.activin.com, Booth 1144
• A new cell-based assay that may provide additional information regarding the ability of antioxidant compounds to get into cells will be discussed. The session will present concepts that are important to consider beyond simply the antioxidant content in foods as determined by in vitro chemical assays. Session 078
--- PAGE BREAK ---
• Highbush blueberries
are harvested at the peak of production. Real fruit, true blue, easy-to-use highbush blueberries come in a variety of forms, including fresh, frozen, dehydrated, liquid, canned, and preserved. The U.S. Highbush Blueberry Council actively promotes the consumption of cultivated blueberries in the United States and abroad. The council represents highbush blueberry producers, handlers, and exporters.
U.S. Highbush Blueberry Council,
www.blueberry.org
, Booth 5237
• OxyPhyte® is a proprietary line of powerful antioxidant products made from consumer-friendly, GRAS fruits, vegetables, teas, and herbs selected for their antioxidant activity. The antioxidant power is concentrated by selectively extracting the phytonutrients in order to provide maximum antioxidant activity. Also available are South American botanicals such as acerola, guarana, and yerba mate.RFI Ingredients, www.rfiingredients.com, Booth 1825
• An herbal extractor and cultivator of botanical products, Amax NutraSource offers quality control "literally from the ground up." Its research and development staff has assisted clients in developing efficacious formulations, as well as setting protocols for and conducting clinical studies. The company has extended its services to custom blending and premix formulations. Amax NutraSource Inc., www.amaxnutrasource.com, Booth 1207
• As health
and wellness continue to be at the forefront of the food industry, Caravan Ingredients is pleased to offer its capabilities in the fortification arena. Custom blends and a quick turnaround on samples highlight the company's products and services.
Caravan Ingredients,
www.caravaningredients.com
, Booth 4236
• Enriched products with a preventive effect for eye health and bioactive peptides to combat metabolic syndrome risk factors are among the new products. Newtricious B.V., www.newtricious.nl, Booth 625
• Calcium products are used in a variety of applications, including fortification. VitaCal® O calcium oxide, VitaCal H calcium hydroxide, VitaCal LCH liquid calcium hydroxide, and VitaCal PCC precipitated calcium carbonate are offered. Mississippi Lime Company, www.mississipplime.com, Booth 3249
• Emphasis on dietary supplements will allow full utilization of Huber's Modesto, Calif., operation, which is a cGMP-compliant facility and a key component of the company's Health and Nutrition unit. Processing capabilities to be highlighted at the show include fluid bed granulation, blending, and packaging for a variety of vitamins, minerals, and specialty products. Huber Engineered Materials, www.hubermaterials.com, Booths 4800 and 4804
• A line of vitamins, including vitamins A, B, C, D, and E, are available for the fortification of products. Pat Vitamins Inc., www.patvitamins.com, Booth 1955
• A resistant starch, Hi- Maize® 5-in-1 Fiber, is derived from high-amylose corn and boasts more than 120 published, peer-reviewed studies that indicate benefits in intestinal/colonic health as well as metabolically important benefits in glycemic management and energy. Hi-Maize whole grain corn flour is very high in fiber, resistant starch, folic acid, and antioxidants. Also offered is Nutriose® soluble fiber. National Starch Food Innovation, www.foodinnovation.com, Booth 3319
• A new range of dietary fibers, Promitor, delivers the health benefits that consumers desire with the great taste they want. The ingredient is easy to integrate into existing formulations without compromising flavor or texture. Tate & Lyle, www.tateandlyle.com, Booth 1633
• A natural soluble dietary fiber, Cavamax W6, has a viscosity like sucrose, is colorless, neutral in taste, heat stable, and has no browning effects, making it an appropriate choice, even in complex beverage and food systems. Wacker Fine Chemicals, www.wacker.com, Booth 3237
--- PAGE BREAK ---
• Two innovative and tasty sunflower products, SunClusters and Sunflower Bits, combine sunflower kernels, sunflower bits, and okara puffs into a sweet and crunchy cluster. They provide the excellent nutritional benefits of sunflowers without the potential allergenic issues of some nuts. SunOpta Grains and Foods Group, www.sunopta.com, Booth 4807
• Omega-360 can be used in dairy, bakery, and other beverage applications. Denomega Nutritional Oils is a leading supplier of taste and odor-free omega-3 oils. The company also has a variety of technology options to apply its oil to both water- and oilsoluble nutrients. Denomega Nutritional Oils, www.denomega.com, Booth 1161
• A powdered version of structured lipid Delta Dry consists of an inner core of structured lipid made up of medium-chain triglycerides, high-oleic canola oil, and phytosterol ester. This novel lipid has been shown to help maintain desired weight and to lower bad cholesterol. To create the powdered product, the liquid center is surrounded by an outer layer of whey or soy protein followed by an outer layer of carbohydrate, starch, or gum arabic. The ingredient delivers protein and a nutritional lipid in a convenient, easy-to-use form. Bunge, www.bunge.com, Booth 4216
• Specialty nutritional lipids include Neobee® medium-chain triglycerides as well as delivery systems for sensitive bioactives. These ingredients contain no trans fatty acids and provide a readily absorbed low-calorie source of fat for use in foods designed to have nutritional benefits. They do not impart taste or odor to finished products. Stepan Co., www.stepan.com, Booth 3910
• Methodologies
for investigation of both satiation and satiety were established by Leatherhead Food International. These can be tailored to the precise needs of the client and range from a simple, rapid assessment of satiation to the measurement of the levels of gut hormones related to appetite following a meal and energy intake at the next meal. The rate of gastric emptying can also be indirectly measured. LFI offers comprehensive global food legislation services, applied food safety research, and nutrition and food innovation expertise. Nutrition and functional foods development and analysis include glycemic index testing and human intervention studies.
Leatherhead Food International,
www.leatherheadfood.com
, Booth 1038
• A screening platform for rapid identification of health-promoting ingredients will be highlighted. TNO's screening platform can also be used to determine whether modification of the production process will preserve any health-promoting components. The platform can, for example, be applied to select novel health-promoting ingredients, but also to upgrade residual flows from the vegetable, fruit, and grain processing industries. TNO is a European-based research organization that offers an array of technologies and services for application in all types of food products and ingredients. Its scientists are well known internationally for their work in areas as diverse as product and ingredient innovation, food safety, and health claim support. TNO Food & Nutrition Research, www.tno.nl/food, Booth 619
• Organic and non-GM
soy ingredients feature one-of-a-kind functionalities delivered by their proprietary genetics. These soybeans offer very low flavor, excellent color, great nutritional profiles, and high processability and are available as soy flours, roasted soy bits and pieces, roasted and seasoned soy nuts, and soy milk powder bases.
US Soy,
www.ussoy.com
, Booth 1702
• Soy protein isolates create alternatives to the high-priced dairy market. The company now supplies a hydrolyzed, low-viscosity, low-sodium soy isolate, making it a perfect ingredient for beverage products and other food applications. It also offers organic textured soy protein grits and flour. Scoular Co., www.scoular.com, Booth 2054
--- PAGE BREAK ---
• Certified organic soy products are available. As an organic ingredients supplier, NewOrganics supports the growth of the organic and natural products industry. NewOrganics, www.neworganics.com, Booth 1245
• The crunchy texture and protein delivery benefits of Supro extruded soy crisps will be featured in nutrition bar, snack, and cereal applications. Beverages, nutrition bars, and sauces will showcase Supro brand soy protein isolates. The ingredient replaces dairy proteins for cost advantages, while maintaining protein nutrition and flavor performance. Textured Supromax technology will be demonstrated in meat systems, as well as vegetarian entrees. Solae Co., www.solae,com, Booth 3727
The following are among the other Supplier Solution Sessions that address a nutraceutical topic.
• "Safe, Nutritious, and Delicious: Enhance Flavor and Reduce Sodium Naturally," Noon Monday. PURAC America Inc., www.purac.com, Booth 4717
• "The Consumer Opportunity for Promitor™ Dietary Fiber," 1:45 p.m. Monday. Tate & Lyle, www.tateandlyle.com, Booth 1633
• "New Whey Proteins Providing Ingredients for Low-Fat Dairy Products with a Creamy Taste and Perfect Texture," 11:30 a.m. Tuesday. Friesland Foods Domo, www.frieslandfoods.com, Booth 625
• "Challenges and Solutions in the Development of Consumer Product Formulations Containing Bioactive Proteins Derived From Bovine Milk," 11:45 a.m. Tuesday. Stolle Wellness, www.stollewellness.com, Booth 5141
• "The Role of Soy Protein in Weight Management," 1:30 p.m. Tuesday. Solae LLC, www.solae.com, Booth 3727
• "Reducing Starch Digestion for Weight Control," 2 p.m. Tuesday. Pharmachem Laboratories Inc., www.pharmachemlabs.com, Booth 5311
• Research has shown
that
Wellmune WGP
®, a natural immune-enhancing ingredient, reduced the incidence of fever and eliminated the need for study subjects to miss work or school due to cold-like symptoms. The ingredient is a natural compound (glycopolysaccharide) isolated from the cell walls of a strain of yeast. It activates key immune cells to more quickly recognize and kill foreign challenges. The company will showcase this research as well as the results of another clinical study (not yet released) demonstrating its ability to protect firefighters from stress-related health challenges.
Biothera,
www.biotherapharma.com
, Booth 5034
• InsuVital™ offers a safe way to help manage blood glucose levels as part of a healthy balanced diet. TensGuard™, a product of advanced enzyme technology, contains dairy peptides, proven to help maintain healthy blood pressure. Two ready-to-drink, shelf-stable weight management shakes will feature Fabuless™, a proven lipid emulsion that increases satiety. Fabuless DE, a "dry emulsion" powder form, is used in dry blended beverages as well as dry soup and oatmeal mixes. Other nutritional ingredients such as lutein, omega-3 and omega-6 fatty acids, probiotics, and polyphenols are available for use in a variety of functional food and beverage products and supplements. DSM Nutritional Products Inc., www.unlimitednutrition-na.dsm.com, www.pourontheprofits.com, Booth 4226, Booth 4226, Booth 4226, Booth 4226, Booth 4226,
• A dried bioactive
whey protein concentrate,
LactoMune
, is 80–85% protein with a recommended dose of 1.5 g/day.
UltraLactin
is a dried bioactive skim milk powder (>35% protein) with a recommended dose of 30 g/day.
MicroLactin
is a dried bioactive milk protein concentrate (>80% protein) with a recommended dose of 4 g/day. Stolle Wellness develops science-based dietary supplements, beverages, and functional food ingredients derived from cow's milk. The company's bioactive milk-based concentrates have been scientifically tested for immune support, joint health, muscle recovery, and cardiovascular health.
Stolle Wellness,
www.stollewellness.com
, Booth 5141
• A new clinical study shows that Prolibra, a patentpending, all natural specialized whey fraction, reduced body fat and retained lean muscle mass. While both groups in the diet study lost weight, subjects supplementing their diet with Prolibra lost an average of 6.1% of their body fat mass vs an average of 3.5% for subjects in the control group. The researchers emphasized that retaining lean muscle translates into increased body strength, basal metabolic rate, and bone strength. Applications for the ingredient include nutrition bars, ready-to-drink beverages, powdered beverages, fruit beverages and smoothies, dairy beverages, and snacks. Glanbia Nutritionals, www.glanbianutritionals.com, Booth 4200
by Linda Milo Ohr,
Contributing Editor,
Denver, Colo. 
[email protected]