With the aging of the population, the number of Americans with major eye diseases is increasing. Age-related macular degeneration (AMD), cataracts, glaucoma, and diabetic retinopathy are the most common eye diseases in Americans age 40 and over, according to a 2004 study sponsored by the National Eye Institute (NEI) (Eye Diseases Prevalence Research Group, 2004). The study projected the number of people who are blind or have low vision to increase substantially by the year 2020. Blindness or low vision affects 3.3 million Americans age 40 and over and that total is expected to reach 5.5 million by the year 2020.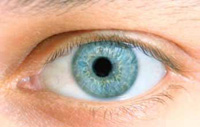 Improving consumer knowledge of preventive healthcare, along with the rising incidence of eye diseases, has expanded the market for eye health ingredients, according to a 2009 Frost and Sullivan study, U.S. Eye Health Ingredients. "The American population is challenged by the growing incidence of age-and lifestyle-related degenerative eye diseases including cataracts, glaucoma, AMD, and diabetic retinopathy," says the analyst of this research. "Of these, AMD is the most easily treatable with the correct nutrition."
AMD blurs a person's central vision and is the leading cause of blindness in people after the age of 50. A cataract is a clouding of the lens in the eye that affects vision. Glaucoma is a group of diseases that can damage the eye's optic nerve and result in vision loss and blindness. Glaucoma occurs when the normal fluid pressure inside the eyes slowly rises. Diabetic retinopathy is the most common diabetic eye disease, which can lead to blindness.
While most of these eye conditions are related to aging, other areas of vision are now being researched. At last year's IFT Food Expo®, DSM Nutritional Products Inc., Parsippany, N.J. (phone 800-526-0189, www.unlimitednutrition-na.dsm.com), addressed glare relief and recovery, blue light protection, and contrast acuity as other areas that can be targeted by the eye health market. Ingredients that may promote eye health include antioxidants, omega-3 fatty acids, and botanicals.
Antioxidants
The Age-Related Eye Disease Study (AREDS), a major clinical trial sponsored by the National Eye Institute, was designed to assess the clinical course, prognosis, risk factors, and nutrient-based treatments of AMD. The study ran from November 1992 to December 2005. Results showed that taking high levels of antioxidants and zinc can reduce the risk of developing advanced AMD by about 25%. The AREDS formula, the patent for which is held by Bausch and Lomb, comprises vitamins C and E, beta-carotene, zinc, and copper.
In addition to these antioxidants, lutein and zeaxanthin have shown protective roles in eye health. Both antioxidants are found in the macula region of the eye and are believed to protect the eye from damaging reactive oxygen species in the retina and to absorb harmful blue light, which can damage the eye. Stringham et al. (2009) most recently compiled the results of multiple studies on the effects of lutein and zeaxanthin on visual performance. The authors concluded that the macular pigments do have an effect on visual performance and can reduce disability and discomfort from glare, enhance contrast, and reduce photostress recovery times.
--- PAGE BREAK ---
• Lutein. Studies have shown the role of lutein in increasing macular pigment optical density (MPOD) and reducing the likelihood of AMD and other serious conditions (Kemin Health LC, Des Moines, Iowa, phone 888-248-5040, www.kemin.com, www.floraglolutein.com). Scientists generally believe that macular pigment protects the retina. Increases in MPOD have been linked to a reduced likelihood of AMD.
Additionally, Richer et al. (2004) conducted a study where American war veterans reported that using a 10 mg lutein supplement (FloraGLO® Lutein, Kemin Health) daily resulted in better visual function by improving factors such as glare recovery and contrast sensitivity.
Ma et al. (2009) recently showed that visual function in healthy subjects who received a lutein supplement improved, especially in contrast sensitivity. Thirty-seven healthy subjects with long-term computer display light exposure ranging in age from 22 to 30 years were randomly assigned to one of three groups: Group L6 (6 mg lutein/day); Group L12 (12 mg lutein/day); and Group Placebo (maltodextrin placebo). Visual performance indices such as visual acuity, contrast sensitivity, and glare sensitivity were measured at weeks 0 and 12. Visual acuity increased in Group L12. Contrast sensitivity in Groups L6 and L12 increased with supplementation, and statistical significance was reached at most visual angles of Group L12.
• Zeaxanthin and Lutein. Christen et al. (2008) showed that higher dietary intakes of lutein/zeaxanthin and vitamin E from food and supplements were associated with significantly decreased risks of cataract in women. A total of 35,551 women, free of a diagnosis of cataract, provided detailed information on antioxidant nutrient intake from food and supplements using food frequency questionnaires. After following the women for 10 years, 2,031 cases of cataract were confirmed. Researchers reported that women with the highest average intake of lutein and zeaxanthin (6,716 μg/day) had an 18% lower risk of developing cataracts than women with the lowest average intake (1,177 μg/day). Women with the highest average vitamin E intake (262.4 mg/day) were 14% less likely to develop cataracts than women with the lowest average intake (4.4 mg/day).
At last year's Food Expo, Aparna Parikh, marketing manager DSM Nutritional Products Inc., discussed recent research that demonstrates that the combination of the two antioxidants are critical in visual performance, effectively broadening the target eye health market. One study showed that macular pigment is strongly related to improvements in glare disability and photostress recovery. In addition, researchers showed that 4 to 6 mo of 12 mg daily lutein + zeaxanthin supplementation significantly increased MPOD and improved visual performance in glare for most subjects (Stringham and Hammond, 2008). The study used 10 mg FloraGLO® lutein + 2 mg of OPTISHARP™ zeaxanthin (DSM Nutritional Products Inc).
On average, supplementation enabled the subjects to be able to withstand 58% more light than prior to supplementation. This change was significantly related to MPOD. photostress recovery times, on average, improved by about 14%, which translates to about 5 sec.
"This really is a very significant effect," explained Parikh. "Imagine one was driving about 60 mph and was blinded by bright white headlights (analogous to our photostressor in the study). Supplementation for six mo could theoretically result in recovering sight of the road 5 seconds sooner, which translates to about 440 feet (size of a football field and a half). That certainly could mean the difference between having an accident or not."
Kvansakul et al. (2006) measured a variety of visual indices using young Caucasian males who were supplemented for six mo with various combinations of lutein and zeaxanthin and placebo. Members of a group of 92 healthy males (20–30 years old) received lutein (10 mg/day), zeaxanthin (10 mg/day), a combination of the two (10 mg of each/day), or placebo for 6 mo initially, then an additional 6 mo, after doubling doses for lutein and zeaxanthin. Supplementation of the antioxidants produced a reduction in the light scatter that was close to 30% in most of the groups. Image quality deteriorates as light scatter increases. The antioxidants also systematically reduced aberrations, improving retinal image as well. Contrast acuity was also improved.
--- PAGE BREAK ---
Omega-3 Fatty Acids
SanGiovanni et al. (2009) showed a link between omega-3 long-chain polyunsaturated fatty acid intake and a reduced likelihood of developing two forms of AMD. The researchers took a nested cohort study within the original AREDS to look at progression to advanced AMD in 1,837 persons at moderate-to-high risk of this condition. Over the 12-year study, those who reported the highest omega-3 long-chain polyunsaturated fatty acid intake were 30% less likely to develop the two forms of AMD.
Chiu et al. (2009) showed an association of consuming a diet rich in DHA with lower progression of early AMD. In addition, the researchers showed that the AREDS supplement, lower dietary Glycemic Index with higher intakes of DHA and EPA was associated with reduced progression to advanced AMD. Dietary information was collected from 2,924 eligible AREDS AMD trial participants. The highest average intakes of DHA of more than 64 mg/day were associated with a 27% reduction in advanced AMD, compared with intakes less than 25 g/day. Moreover, EPA intakes over 42.3 mg/day were associated with a 26% reduction, compared to intakes of less than 12.7 mg/day.
The AREDS2 study is looking at the effects of high supplemental doses of lutein, zeaxanthin, and omega-3 fatty acids DHA and EPA on the development of advanced AMD and cataracts. Enrollment concluded in June 2008, and the study is currently in progress. Specifically, AREDS2 is testing the effects of lutein + zeaxanthin, DHA/EPA, and lutein + zeaxanthin + DHA/EPA. DSM is supplying FloraGLO® lutein, OPTISHARP™ zeaxanthin, and ROPUFA® omega-3 polyunsaturated fatty acids for the 5–6 year intervention.
Botanicals
Black currant and pine bark extract have both recently been shown to affect eye health. Yagi et al. (2009) showed that an oral supplement, a combination of lutein, zeaxanthin, and blackcurrant extract (LUT), could aid recovery from visual fatigue. The subjects were randomly assigned to receive either the lutein supplement or a placebo for two weeks, followed by two weeks of washout and a further two weeks with the opposite intervention. Each participant completed visual proofreading tasks for 2 hr during each of four testing sessions. Results suggested that supplementation with LUT could help to reduce symptoms of visual fatigue induced by proofreading.
Steigerwalt et al. (2009) showed protective effects of French maritime pine bark extract Pycnogenol®, supplied by Natural Health Science Inc., Hoboken, N.J. (phone 201-459-0300, www.pycnogenol.com), in early stages of retinopathy. Visual acuity, or the clearness of vision, was found to improve in people with early stage retina damage associated with diabetes following daily supplements of the pine bark extract for two months. The major positive observation of the study was the visual improvement, which was subjectively perceived by 18 out of 24 patients in the Pycnogenol group. Testing of visual acuity showed a significant improvement from baseline after 2 mo of treatment, whereas no change was found in the control group.
by Linda Milo Ohr,
Contributing Editor, Denver, Colo. 
[email protected]
References
Chiu, C.-J., Klein, R., Milton, R.C., Gensler, G., and Taylor, A. 2009. Does eating particular diets alter risk of agerelated macular degeneration in users of the age-related eye disease study supplements? Br. J. of Ophthalmol. Published online ahead of print, June 9. doi:10.1136/bjo.2008.143412.
The Eye Diseases Prevalence Research Group. 2004. Causes and prevalence of visual impairment among adults in the United States. Arch. Ophthalmol. 122: 477-485.
Kvansakul, J., Rodriguez-Carmona, M., Edgar, D.F., Barker, F.M., Kopcke, W., Schalch, W., and Barbur, J.L. 2006. Supplementation with the carotenoids lutein or zeaxanthin improves human visual performance. Ophthal. Physiol. Opt. 26: 362–371.
Ma, L., Lin, X.M., Zou, Z.Y., Xu, X.R., Li, Y., and Xu, R. 2009. A 12-week lutein supplementation improves visual function in Chinese people with long-term computer display light exposure. Br. J. Nutr. 102(2): 186-90.
Richer, S., Stiles, W., Statkute, L., Pulido, J., Frankowski, J., Rudy, D., Pei, K., Tsipursky, M., and Nyland, J. 2004. Double-masked, placebo-controlled, randomized trial of lutein and antioxidant supplementation in the intervention of atrophic age-related macular degeneration: the Veterans LAST study (Lutein Antioxidant Supplementation Trial). Optometry 75(4): 216-30.
SanGiovanni, J.P., Agron, E., Meleth, A.D., Reed, G.F., Sperduto, R.D., Clemons, T.E., and Chew, E.Y. 2009. Omega-3 long-chain polyunsaturated fatty acid intake and 12-y incidence of neovascular age-related macular degeneration and central geographic atrophy: a prospective cohort study from the Age-Related Eye Disease Study. American J. of Clinical Nutr. Published online ahead of print. doi:10.3945/ajcn.2009.27594.
Steigerwalt, R., Belcaro, G., Cesarone, M.R., Di Renzo, A., Grossi, M.G., Ricci, A., Dugall, M., Cacchio, M., and Schonlau, F. 2009. Pycnogenol improves microcirculation, retinal edema and visual acuity in early diabetic retinopathy. J. of Ocular Pharmacol. and Therapeutics 25(6): 537-540.
Stringham, J.M., Bovier, E.R., Wong, J.C., and Hammond Jr., B.R. 2009. The influence of dietary lutein and zeaxanthin on visual performance. J. of Food Sci. Published online Dec. 11. doi: 10.1111/j.1750-3841.2009.01447.x
Stringham, J.M. and Hammond, B.R. 2008. Macular pigment and visual performance under glare conditions. Optom. Vis. Sci. 85(2): 82-8.
Yagi, A., Fujimoto, K., Michihiro, K., Goh, B,. Tsi, D., and Nagai, H. 2009. The effect of lutein supplementation on visual fatigue: A psychophysiological analysis. Applied Ergonomics 40(6): 1047-1054.