A commercial for Gatorade G2 beverages caught my attention recently. Words from the commercial, "fuel to perform, protein to recover," reminded me that active consumers—and not just athletes and body builders—comprise the market for sport nutrition products. Sports foods and beverages will grow at a compound annual growth rate of 5.3% between 2008 and 2013 (Datamonitor, 2009). With a market value of more than $3.1 billion forecast by 2013, sports foods and beverages will remain a significant market. Today's products focus on active and athletic consumers' desire to improve performance, rehydrate, boost energy, and build lean muscle.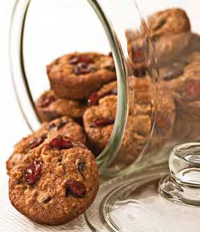 Muscle Matters
When it comes to muscle, building lean muscle mass has always been of interest, but other muscle matters include muscle endurance and muscle recovery.
• Muscle synthesis. Dairy proteins have beneficial effects on muscle mass and body composition. According to information from the National Dairy Council (NDC) (www.nationaldairycouncil.org), milk protein has been shown to result in stimulation of whole body protein synthesis. Wilkinson et al. (2007), in a study with eight young men who regularly participated in weightlifting activities, found that consuming fat-free milk after a single or acute bout of resistance exercise resulted in a greater net muscle protein balance and 34% more muscle protein synthesis over the three hours following exercise compared with intake of a soy protein beverage.
Hartman et al. (2007) conducted a randomized controlled trial in 56 healthy young men who were moderately active but not participating in any weightlifting activities. During the 12-week study, the men participated in a resistance exercise program five days a week and were randomly assigned to consume one of three beverages immediately after exercise and one hour later. The beverage options were as follows: fat-free milk; a fat-free soy protein drink (calories, nitrogen content, and proportion of macronutrients matched to milk); or a flavored carbohydrate drink (calories matched to other study drinks). Results showed that muscle mass increased in all groups throughout the training period, with the greatest increase seen in the milk group.
When it comes to muscle, whey protein, in particular, has shown muscle synthesis benefits. It is a complete protein containing all of the essential amino acids and is one of the best sources of branched-chain amino acids, including leucine, which has been shown to stimulate muscle synthesis. Considerable attention has focused on the benefits of whey protein either in various formulations or alone for persons participating in resistance exercise. Willoughby et al. (2007) demonstrated greater increases in lean body mass and muscle strength following 10 weeks of resistance training and intake of 20 g protein (14 g whey and casein protein, 6 g free amino acids). Tang et al. (2007) showed that consuming a beverage providing a small amount of whey protein (10 g) with carbohydrate (21 g) following resistance exercise resulted in a greater increase in muscle protein synthesis compared with a carbohydrate-only beverage in eight healthy, resistance-trained (weightlifting) young men.
--- PAGE BREAK ---
• Muscle endurance and performance. Betaine contributes to several important metabolic functions. Hoffman et al. (2009) revealed that betaine supplementation in active, college-age males appeared to improve muscle endurance for the squat exercise and to increase the quality of repetitions performed. Twenty-four male subjects were randomly assigned to one of two groups. The first group consumed BetaPower™ Natural Betaine from Danisco, New Century, Kan. (phone 913-764-8100, www.danisco.com), daily, and the second group consumed a placebo. Subjects were tested prior to the onset of supplementation and 7 and 14 days following supplementation. Those subjects given BetaPower™ showed a significant improvement in lower body muscle endurance and quality of the workout compared to those participants who were not given supplementation. BetaPower™ is a natural form of high purity anhydrous betaine. It is derived from the molasses of sugar beets. Also known as trimethylglycine or TMG, betaine has a long history of use in human and animal nutrition. According to Danisco, human trials conducted with BetaPower™ have shown a significant improvement in physical performance, especially in strength and power.
Lafay et al. (2009) demonstrated the benefits of a natural red grape extract (Powergrape®, Naturex Inc., South Hackensack, N.J., phone 201-440-5000, www.naturex.com) supplementation in elite sports nutrition, enhancing antioxidant status and physical performance. The study involved 20 athletes from different sports (handball, basketball, sprint, and volleyball). After one month of supplementation with 400 mg of Powergrape® per day, scientists observed the following: improvements in the antioxidant status and reduction of oxidative stress induced by physical exercise; reduction of cell damage in muscle and plasma during physical exercise; and an increase of the global performance proven by a physical test. Researchers suggested that the enhancement in performance might be caused by the protective action of the grape extract during physical exercise.
• Muscle relief and recovery. Cherry antioxidants and phytonutrients can possibly help protect muscles and joints, reducing post-exercise pain, according to information from the Cherry Marketing Institute, Lansing, Mich. (www.choosecherries.com). Kuehl et al. (2009) revealed that runners who drank cherry juice twice a day for seven days prior to and on the day of a long-distance relay had significantly less muscle pain following the race. On a scale of from 0 to 10, the runners who drank cherry juice as their sports drink had a level of self-reported pain 2 points lower than those who did not drink it—a clinically significant difference. Researchers suggest that thanks to anthocyanins and their anti-inflammatory benefits, cherries may work like common pain medications used by athletes to reduce post-exercise muscle soreness.
An increasing body of scientific evidence supports the favorable effects of L-carnitine for athletes and physically active people in regard to performance, fatigue, and recovery. L-carnitine plays a critical role in fat and energy metabolism, carrying long-chain fatty acids into the mitochondria, where they are broken down for energy generation. Carnipure™ from Lonza Inc., Allendale, N.J. (phone 800-955-7426, www.carnipure.com), is supported by a wealth of scientific studies showing its role in sports endurance and exercise recovery. According to Lonza, early onset of fatigue during exercise performance is detrimental to both the high performance athlete and the physically active person. Two factors can cause fatigue during exercise: lactic acid accumulation and muscle glycogen depletion. Research indicates that L-carnitine supplementation decreases lactic acid accumulation and spares glycogen and therefore plays a role in delaying fatigue.
Spiering et al. (2008) demonstrated that supplementation with Carnipure™ actually induced an increase in muscle oxygen consumption, providing a potential mechanism for reduced hypoxic stress following resistance exercise. Resistance exercise is known to cause muscle hypoxia, which triggers a biochemical process resulting in free radical formation and membrane disruption. For the athlete, this means muscle damage, muscle soreness, and reduced performance. Any attenuation of muscle hypoxia would therefore contribute to a faster and better recovery from exercise.
In April, Lonza announced that Carnipure™ was being used in Lakewood, N.J.-based Gaspari Nutrition's (phone 732-364-3777, www.gasparinutrition.com) new multivitamin mineral formula, Anavite™. A performance-enhancing multivitamin supplement, Anavite™ is formulated with 2 g of L-carnitine per dose to boost vasodilation and slash recovery time. A review in 2009 concluded that consuming a blend of proteins (isolated soy protein, whey protein, and casein) may have advantages for sports performance and provides nutritional advantages over consuming just one type of protein.
--- PAGE BREAK ---
"My review proves not only the importance of protein, but also potential benefits of combining different proteins, particularly to help promote recovery after exercise activity," said author Greg Paul, Global Director of Sports Nutrition, Solae, St. Louis, Mo. (phone 800-325-7108, www.solae.com). According to the FDA labeling guidelines, isolated soy protein, whey protein, and casein are all nutritionally complete proteins. However, all three proteins differ in digestion rates, potentially creating a "timed-release" effect that could prolong the time that absorbed amino acids are delivered to muscle, resulting in faster recovery. In addition, the possibility exists that endurance athletes, because of their specific needs, would benefit from a different protein blend than a blend used by strength athletes. Further research is needed to show the potential nutritional and performance benefits of different protein blends for specific segments of the sports nutrition market.
Energy and Performance
Today's energy beverages and shots contain energy-enhancing ingredients such as caffeine, taurine, herbal extracts, and B vitamins. Energy shots are a concentrated variant of energy drinks that contain the same ingredients, but in much higher concentrations.
"Energy shots are meant to increase concentration, performance, and the ability to react within a very short time. Since the active ingredients are so highly concentrated, you only need a small amount to achieve the desired effect," says Verena Budnick, development team, SternVitamin, Ahrensburg, Germany (phone 49 (0) 4102 202 007, www.sternvitamin.de). The company offers tailor-made nutrient premixes for concentrated energy boosters. "The nutrients are made up with classic ingredients like caffeine and taurine or alternatively with performance-stimulating plant extracts like guarana, ginseng, or ginkgo biloba," says Budnick. Ribose stimulates the synthesis of adenosine triphosphate (ATP), the essential energy compound found in every cell in the body. ATP is critical for maintaining normal energy-related functions. Traditionally used to aid cardiovascular health, Bioenergy Ribose™ from Bioenergy Life Science Inc., Minneapolis, Minn. (phone 877-474-2673, www.bioenergyribose.com), has begun making inroads in the energy and sports nutrition markets as a healthy, natural means of providing increased energy. The company recently achieved GRAS status for its D-ribose.
Bioenergy Ribose accentuates the body's natural process of energy synthesis. It helps to reduce the loss of energy during stress and accelerates energy and tissue recovery. Through this action, Bioenergy Ribose helps muscles regenerate lost energy and potentially minimize any physiological consequences of this energy depletion situation. A growing list of athletes credit Bioenergy Ribose with improving recovery and performance. The list includes Katherine Reutter, Winter Olympic 2010 silver medal winner, 1,000-meter speed skate; Shannon Bahrke, Winter Olympic 2010 bronze medal winner, women's moguls; Melanie Roach, an Olympic weightlifter; and tennis pro Eric Butorac.
In March, Bioenergy Life Science introduced its new ribose formulation center developed to help food, beverage, and supplement manufacturers with ribose product concept development, supplement formulations, functional food prototypes, and marketing information. A number of pilot-scale prototypes that include chocolates, oatmeal, cereals, and bars have already been developed.
Derived from sugar beet, Palatinose™ (isomaltulose) from BENEO-Palatinit, Morris Plains, N.J. (phone 973-867-2140, www.beneo-palatinit.com), is a fully digestible, low GI carbohydrate that provides prolonged energy release in the form of glucose while being completely tooth-friendly. According to the company, independent sports medicine studies have shown that Palatinose™ promotes the body's own fat oxidation. This means that it increases the ratio of energy derived from fat relative to the total amount of required energy while active, leaving carbohydrate stores available for longer.
--- PAGE BREAK ---
Most recently, Palatinose was touted as a success in boosting the performance of a New Zealand man who ran a distance of 223 miles within seven days. Forty-nine year-old Malcolm Law ran this distance, raising money for the Leukemia & Blood Foundation in memory of his brother. "I was looking for something I could add to pure water without tainting its flavor, but would give slow-release energy," Law commented. "With Palatinose, I was able to get the refreshment I needed with the extra calories to support my energy level." For the week of the 7in7 Challenge, he used Palatinose every day, mixing it with water. "Palatinose worked excellently for me," said Law. "I really valued the slow-release energy effects because it meant that in the middle of a run where I couldn't take in any solids, my energy levels didn't drop."
Quercetin, an antioxidant found in apple skins, grapes, berries, and red wine, has been shown in clinical studies to deliver sustained energy, help promote improved fitness, and support overall health. Davis et al. (2009) determined whether quercetin ingestion would enhance maximal aerobic capacity and delay fatigue during prolonged exercise in healthy but untrained participants. Twelve volunteers were randomly assigned to 1 of 2 treatments: (a) 500 mg of quercetin twice daily dissolved in vitamin-enriched Tang or (b) a nondistinguishable placebo (Tang). Treatments were administered for a period of 7 days. Seven days of quercetin feedings were associated with a modest increase in VO2max (maximum volume of oxygen that can be utilized in one minute during exhaustive exercise) along with a substantial increase in ride time to fatigue, suggesting that as little as 7 days of quercetin supplementation can increase endurance without exercise training in untrained participants.
In January of this year, seven-time Tour de France winner Lance Armstrong and The FRS Company (phone 877-377-4968, www.frscompany.com) joined forces to create an advertising campaign for FRS® Healthy Energy®. With the new ads, Armstrong and FRS spread the word about the benefits of quercetin and FRS drinks and chews. All FRS Healthy Energy products contain a patented mix containing quercetin, green tea extract, and essential vitamins.
Rehydration
Coconut water has enjoyed growing consumer awareness for its hydration effects. Natural coconut water is the water inside a coconut. It is naturally filtered for nine months through the dense fibers of the coconut, creating a nutritious, pure, and refreshing isotonic beverage. According to information from iTi tropicals Inc., Lawrenceville, N.J. (phone 609-987-0550, www.ititropicals.com), coconut water is naturally sterile and has five essential electrolytes, more potassium than a banana, no added sugars, no fat, no cholesterol, and no preservatives. It is excellent for replacing lost electrolytes from exercise and illness. Because of coconut water's unique chemical composition, it is able to rehydrate the body and give it the strength and energy needed to fight off infection. iTi supplies aseptic coconut water, as well as a coconut water concentrate (CWC) for the juice industry (60 brix concentrate).
Recognizing the growing interest in coconut water, Wild Flavors Inc., Erlanger, Ky. (phone 859-342-3600, www.wildflavors.com), in April announced that it had expanded into the coconut water trend through the research and development of not only flavors that test well in coconut water applications, but in new marketable concepts that utilize coconut water. Flavors developed and tested for acceptance in coconut waters include tropical fruits such as mango, passion fruit, açai berry, strawberry guava, lime citrus, tropical pineapple, and pomegranate berry. In addition, Wild has developed a unique, young green coconut flavor that makes coconut water taste like it is fresh from the tree. Wild has also developed concepts that contain coconut water, including a Coconut Water Sports Drink with added electrolytes (sodium and potassium) and vitamin C; a Coconut Water Green Tea with green tea, green tea polyphenols, and vitamin C; and a Coconut Water White Tea with white tea, white tea polyphenols, and vitamin C.
by Linda Milo Ohr,
Contributing Editor,
Denver, Colo. 
[email protected]
References
Datamonitor. 2009. Opportunities and key players in sports nutrition: Emerging ingredients, key trends and market forecasts, July 27.
Davis, J.M. and Carlstedt, C.J. 2009. Dietary flavonoid quercetin increases VO2max and endurance capacity. Int. J. Sport Nutr. Exer. Metab. 20: 1-13.
Hartman, J.W., Tang, J.E., Wilkinson, S.B., Tarnopolsky, M.A., Lawrence, R.L., Fullerton, A.V., and Phillips, S.M. 2007. Consumption of fat-free fluid milk after resistance exercise promotes greater lean mass accretion than does consumption of soy or carbohydrate in young, novice, male weightlifters. Am. J. Clin. Nutr. 86: 373-381.
Hoffman, J.R., Ratamess, N.A., Kang, J., Rashti, S.L., and Faigenbaum, A.D. 2009. Effect of betaine supplementation on power performance and fatigue. J. of the Int. Soc. of Sports Nutr. 6: 7.
Kuehl, K.S., Chestnutt, J., Elliot, D.L., and Lilley, C. 2009. Efficacy of tart cherry juice in reducing muscle pain after strenuous exercise. American College of Sports Medicine. 41(5): 99-100.
Lafay, S., Jan, C., Nardon, K., Lemaire, B., Ibarra, A., Roller, M., Houvenaeghel, M., Juhel, C., and Cara, L. 2009. Grape extract improves antioxidant status and physical performance in elite male athletes. J. of Sports Sci. and Med. 8: 468–480.
Paul, G.L. 2009. The rationale for consuming protein blends in sports nutrition. J. of the Am. College of Nutr. 28(4, Supplement 1): 464S-472S.
Spiering, B.A., Kraemer, W.J., Hatfield, D.L., Vingren, J.L., Fragala, M.S., Ho, J.-Y., Thomas, G.A., Häkkinen, K., and Volek, J.S. 2008. Effects of L-carnitine L-tartrate supplementation on muscle oxygenation responses to resistance exercise. J. of Strength & Conditioning Res. 22(4): 1130-1135.
Tang, J.E., Manolakos, J.J., Kujbida, G.W., Lysecki, P.J., Moore, D.R., and Phillips, S.M. 2007. Minimal whey protein with carbohydrate stimulates muscle protein synthesis following resistance exercise in trained young men. Appl. Physiol. Nutr. Metab. 32(6): 1132-1138.
Wilkinson, S.B., Tarnopolsky, M.A., MacDonald, M.J., MacDonald, J.R., Armstrong, D., and Phillips, S.M. 2007. Consumption of fluid skim milk promotes greater muscle protein accretion after resistance exercise than does consumption of an isonitrogenous and isoenergetic soy-protein beverage. Am. J. Clin. Nutr. 85: 1031-1040.
Willoughby, D.S., Stout, J.R., and Wilborn, C.D. 2007. Effects of resistance training and protein plus amino acid supplementation on muscle anabolism, mass, and strength. Amino Acids 32(4): 467-477.