Protein, natural sweetness, healthy fat options, immunity, and sodium reduction were standouts at this year's IFT Food Expo® in New Orleans. Here is a rundown of some of this year's Expo highlights.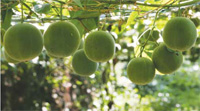 Weight Management
Satiety still is a selling factor in the ingredients that support weight management. PL Thomas showcased Satiereal®, a new patent-pending, clinically proven satiety ingredient. Derived from the flowers of saffron crocus, the product has a unique mechanism that not only creates satiety but helps avoid snacking and compulsive eating behavior by improving the level of the neurotransmitter serotonin.
ADM/Matsutani LLC, Itasca, Ill. (phone 217-451-3378, www.fibersol2.com), celebrated the five-year anniversary of their joint venture and featured Fibersol®-2AG, an agglomerated form of digestion resistant maltodextrin. Recent results of clinical studies at Iowa State University confirmed that Fibersol®-2 digestion resistant maltodextrin may impact satiety by decreasing hunger, prolonging satiation, or increasing satiety signals from the gut. 
Corn Products International and National Starch Food Innovation offered a fiber-rich chocolate bouchon breakfast cake that provided 5 g of fiber plus documented benefits in weight and glycemic management thanks to Hi-maize® 260 resistant starch. In addition, a pasta entree featured pasta fortified with Hi-maize resistant starch for weight and glycemic management. 
PharmaChem Laboratories Inc., Kearny, N.J. (phone 201-246-1000, www.pharmachemlabs.com), discussed its Three Phases of Weight Loss: Phase 1 Hunger Controller, Phase 2 Carb Controller, and Phase 3 Sugar Controller. Two separate studies show that consumption of L-arabinose and a trivalent, patented food source of chromium (Phase 3 Sugar Controller) significantly lowered both circulating glucose and insulin levels after consumption of a 70 g sucrose challenge, compared to placebo.
Dietary Fiber
Fiber-fortified prototypes were abundant. Tate & Lyle featured hummus chips and bean and rice chips with PROMITOR™ Soluble Corn Fiber. It improves the crispness and crunch and is a well-tolerated fiber. Healthier beignets featured fiber from International Fiber Corp, North Tonawanda, N.Y. (phone 716-693-4040, www.ifcfiber.com). The formulation contained 2% sugar cane fiber and 1.5% Solkafloc 200 FCC, providing 3.4 g fiber/serving. 
--- PAGE BREAK ---
Whole Wheat Sesame Crackers featured VITACEL® HF200 Oat Fiber from J. Rettenmaier USA LP, Schoolcraft, Mich. (phone 269-679-2340, www.jrsusa.com). Tortillas provided 5 g fiber with TruBran Corn Bran from Grain Processing Corp., Muscatine, Iowa (phone 563-264-4265, www.grainprocessing.com). SunOpta Ingredients Group, Chelmsford, Mass. (phone 781-276-5100, www.sunopta.com), offered several fiber-fortified prototypes including soy orange drink, soy vanilla chai, fiber poppers (extruded snack with pea fiber), and pasta salad with Canadian Harvest oat fiber. 
Quinoa, a nutrient-rich seed that offers more protein and fiber than other common grains, was featured by BI Nutraceuticals, Long Beach, Calif. (phone 310-669-2101, www.binutraceuticals.com). A quinoa & peanut butter bar showcased the seed. Baobab fruit, featured in a baobab & yogurt bar, also acts as a prebiotic and has a high percentage of fiber by weight. 
Oat beta-glucan and resistant wheat starch were also shown. Garuda International Inc., Exeter, Calif. (phone 559-594-4380, www.garudaint.com), featured B-Can™ 70% oat beta-glucan, which contains 23 times more beta-glucan than typical oats. 
MGP Ingredients Inc., Atchison, Kan. (phone 866-547-2122, www.mgpingredients.com), showcased Fibersym® RW resistant wheat starch, a convenient and rich source of dietary fiber.
Sodium Reduction
The U.S. Dairy Export Council discussed whey permeate's salt-enhancing characteristics. Permeate (labeled as dairy solids) is a co-product of the production of whey protein concentrate, whey protein isolate, ultrafiltered milk, milk protein concentrate, or milk protein isolate. Sweet and Savory Butternut Squash Soup used permeate to reduce sodium while still achieving great taste. 
Cargill, Wayzata, Minn. (phone 952-742-9246, www.cargill.com/food), introduced FlakeSelect™, a portfolio of products that enable food manufacturers to reduce sodium in snacks, baked goods, and processed foods. FlakeSelect uses Cargill's patent-pending compacting technology to combine salt and other ingredients, creating an agglomerated thin flake with properties including uniform consistency, low bulk density, high solubility, and a large surface area. It was featured in a reduced-sodium sausage pizza. 
Innophos Inc., Cranbury, N.J. (phone 609-495-2495, www.innophos.com), featured TEXTUR-MELT™ LS-50, a low-sodium phosphate blend containing potassium and sodium phosphates to achieve good physical properties and flavor in reduced-sodium American cheese, processed cheese food, and other dairy products. 
--- PAGE BREAK ---
Jungbunzlauer's sub4salt® (Newton Centre, Mass., phone 617-969-0900, www.jungbunzlauer.com), when used at a 1:1 ratio, reduces the sodium content by 35%. The salty taste profile is identical to salt without the metallic, bitter off-notes associated with salt substitutes.
Natural Sweetness
Promoting sweetness with more natural ingredients was evident at the show with botanical sources as well as fiber sources. Sensus America Inc., Lawrenceville, N.J. (phone 646-452-6143, www.sensus.us), showcased sweet fiber chicory root, Frutalose® SF75 and "Sugars Out-Fiber In™." Frutalose has 65% of the sweetness of sugar and 75% dietary fiber. Nutritional benefits include digestive health (prebiotic), weight management (optimize taste and texture when replacing sugar or fat), and satiety. Frutalose was featured in chocolate milk and an oatmeal raisin cookie. 
Tate & Lyle, Decatur, Ill. (phone 217-421-4404, www.tateandlyle.com), debuted Purefruit monk fruit extract, which provides calorie-free sweetness. It was featured in a variety of products: Strawberry Passionfruit and Yuzu Sparkling Waters, Banana Bread, and Orange Smoothie. Monk fruit offers a wellrounded sweetness with zero calories. 
Barrington Nutritionals, Harrison, N.Y. (phone 914-381-3500, www.barringtonchem.com), featured agaviotica, 100% natural agave nectar. It has a low glycemic index and is one to two times sweeter than sugar. Blue California, Rancho Santa Margarita, Calif. (phone 949-635-1990, www.bluecal-ingredients.com), featured Good & Sweet™ REB-A 99% natural stevia sweetener, 400 times sweeter than sugar. Stevia (Enliten®) was also featured in a lowsugar grapefruit energy drink by Univar Food Ingredients, Redmond, Wash. (phone 425-889-3400, www.univarusa.com). 
Rice maltodextrins, rice syrup solids, rice syrups (brown and clear), and Dextrose 95 DE were featured by Specialty Ingredients, Columbia, Mo. (phone 314-919-5045, www.habibarkady.com). The company also provides rice maltitol, rice sorbitol, and high fructose rice syrup.
Mental Health
Naturex, South Hackensack, N.J. (phone 201-440-5000, www.naturex.com), showcased cereboost™, obtained from high quality American ginseng. Providing a natural solution for cognitive performance, it is recognized for its potency to immediately enhance working memory and attention. 
U.S. Highbush Blueberry Council, Folsom, Calif. (phone 650-824-6395, www.blueberry.org), offered information on blueberry nutrition, including blueberry's potential role in improving memory function and motor skills in older adults. 
--- PAGE BREAK ---
RFI, Blauvelt, N.Y. (phone 845-358-8600, www.rfiingredients.com), featured Chocoamine®, a patented cocoa-based ingredient, comprised of a synergistic blend of substances found in chocolate, and known to promote energy, focus, mood, and performance as well as satisfy cravings. It was presented in chocolate milk.
Protein Power
Protein's important role was discussed in the technical session "Emerging Health Benefits of Protein." Presenters emphasized the importance of protein consumption throughout the day, which is important for muscle protein synthesis in people of all ages. On the show floor, the number of protein suppliers and the variety of protein prototypes showed that it is possible to create protein-rich options for every meal and snack time. 
Using value-added U.S. dairy ingredients, researchers and developers at the U.S. Dairy Export Council, Arlington, Va. (phone 703-528-3049, www.innovatewithdairy.com), showcased a number of tasty prototypes that meet today's trends, including spacing protein intake throughout the day. A Strawberry Sunrise Waffle was a nutritious, protein- and calcium-packed, yogurt-infused breakfast option. Cheesy Crunchers were reduced-sodium Cheddar cheese snacks mixed with high-quality dairy protein in a reduced-sodium formula. Cucumber Lemon Yogurt Drink was a smooth and savory yogurt-based beverage containing probiotics and high quality dairy proteins. Whey protein-fortified pasta also had a low-fat cottage cheese sauce instead of oil or dressing. 
Hilmar Ingredients, Hilmar, Calif. (phone 209-667-6076, www.hilmaringredients.com), featured a Tropical Blend Fruit n' Veggie Smoothie with 8 g of high quality protein from a blend of whey protein. Hilmar™ 9400 Whey Protein Isolate (WPI) is a highly functional WPI with excellent clarity. The smoothie also contained Hilmar 8500 Whey Protein Concentrate (WPC), which is 80% lactose-free. A Raspberry Clear Hi-Protein Sport Drink featured Hilmar 9420 WPI, and Chai Spice Protein Shake featured Hilmar 8350 Whey Protein Hydrolysate. 
Other new dairy-based ingredients were launched at the show. Grande Custom Ingredients Group, Lomira, Wis. (phone 920-269-7188, www.grandecig.com), introduced Grande Ultra®, a patented 90% protein WPI that has a clean flavor and provides excellent clarity in protein beverages. Also new was Grande® Yogurt Powder, a new cultured Grade A yogurt powder that combines the authentic flavor of yogurt with high protein and creamy textural properties. Glanbia Nutritionals, Fitchburg, Wis. (phone 608-316-8500, www.glanbianutritionals.com), launched OptiSol 1030, a high protein dairy concentrate designed for frozen yogurt systems. It harnesses the high nutritional value of protein for consumers who want to manage their weight and improve satiety levels. 
--- PAGE BREAK ---
Soy protein was highlighted in various foods and beverages as well. Solae, St. Louis, Mo. (phone 314-659-3694, www.solae.com), showcased its soy proteins in a chocolate peanut butter bar (15 g protein) and mocha soy latte (7 g soy protein). An orange mango protein cooler (6 g protein) featured ADM's new transparent isolated soy protein, CLARISOY™, a vegetable-based protein that offers clarity and complete protein nutrition for low pH beverage systems (ADM, Decatur, Ill., phone 800-637-5843, www.adm.com). Liquid soy proteins, soy protein powders, and soy flours for various eating opportunities were showcased by Devansoy, Carroll, Iowa (phone 678-321-4554, www.devansoy.com). Farbest Brands, Montvale, N.J. (phone 201-573-4900, www.farbest.com), and China-based Gushen Biological Technology Group (Gushen Group) introduced a line of soy protein isolates. 
Nuts
When compared to other tree nuts, almonds rank highest in protein, fiber, calcium, vitamin E, riboflavin, and niacin. Almond Board of California, Modesto, Calif. (phone 209-549-8262, www.almondboard.com), reported that for the third year in a row, almonds were the leading nut used in new food products worldwide. Research chef John Csukor hosted live recipe and product concept demonstrations, featuring innovative almond applications in the chocolate, snacking, and cereal product categories. Innovative concepts included Almond "Stix" Cereal, Farro + Almond Hot Cereal, Chocolate-Dipped Almond Caramel Bites, and Almond Raisin Nature Bar. 
California Walnut Board, Folsom, Calif. (phone 916-932-7070, www.walnuts.org), let attendees sample the latest formulas. Every day, different samples were featured including seasoned walnuts (mushroom and cheese blend, basil pesto, Carolina BBQ, Hawaiian Seven Spice); chocolate-dipped and cocoadusted walnuts; and chocolate and walnut butter sandwiches. In addition, each day a different walnut-inspired treat was offered. The board also offered a resource guide for health professionals, California Walnuts Nutrition and Scientific Research. 
Olam Americas Inc., Summit, N.J. (phone 908-988-1938, www.olamonline.com), a global supply chain manager of food ingredients and agricultural products, featured its extensive line of nuts, cocoa, coffee, dehydrated and ready-to-eat vegetables, and spices.
Bone and Joint Health
Bone and joint health were represented by ingredients such as protein, vitamins, minerals, and even chicken broth. International Dehydrated Foods Inc., Springfield, Mo. (phone 417-881-7820, www.idf.com), discussed the benefits of chicken broth powder for joint health, thanks to its glucosamine and chondroitin content. The company's chicken broth was featured in a spicy chicken tomato beverage. 
Innovative collagen protein solutions were offered by Gelita, Sergeant Bluff, Iowa (phone 712-943-5516, www.gelita.com). FORTIGEL stimulates the cartilage cells to increase the production of both collagen and proteogylcans, the two major components of cartilage. VERISOL® collagen peptides substantially increase skin moisture and prevent the formation of wrinkles by stimulating skin metabolism and the formation of new collagen. 
--- PAGE BREAK ---
Innophos Inc., Cranbury, N.J. (phone 609-495-2495, www.innophos.com), showcased VersalCAL® MP tricalcium phosphate, micronized, which is ideal in neutral based beverage applications where its insolubility is key to maintaining stability. Clinical studies sponsored by Innophos indicate that both calcium and phosphorus are essential for developing healthier bones. 
Corn Products International, Westchester, Ill. (phone 708-551-2536, www.cornproductsus.com), and National Starch Food Innovation, Bridgewater, N.J. (phone 908-685-5555, www.foodinnovation.com), featured a Vitality Shot beverage with fiber and minerals. It contained Aquamin® calcified mineral source for bone health and Nutriose® soluble fiber for overall wellness. A sweet tea and a raspberry powder drink were fortified with Aquamin, plus NutraFlora® prebiotic fiber and Purimune® high purity galactooligosaccharide (GOS) for digestive, immune, and bone health. 
PL Thomas & Co. Inc., Morristown, N.J. (phone 973-984-0900, www.plthomas.com), highlighted Menaquin Gold® Natural Vitamin K2, which is linked to both bone health and cardiovascular health. Now more science-supported research shows that Vitamin K2 can ease muscle cramping and increase the body's utilization of oxygen. 
Immunity and Digestive Health
Ganeden Biotech, Mayfield Heights, Ohio (phone 440-229-5200, www.ganedenlabs.com), showcased its probiotic, GanedenBC30®, in a new line of hummus from Cedar's Mediterranean Foods. The patented probiotic (Bacillus coagulans GBI-30, 6086) supports digestive health and the immune system. 
A gelatin-free gummy candy and raspberry powder beverage featured Purimune® GOS from Corn Products International Inc. and National Starch Food Innovation. High-purity Purimune was found to support immune health and mitigate stress-related conditions in a University of Florida study. The company's NutraFlora® prebiotic fiber for digestive health was also featured in a fat-free yogurt. 
ProActive Health Products' Prebiotic Soft Chews were offered at the Embria Health Sciences booth (Ankeny, Iowa, phone 515-963-9100, www.embriahealth.com). The berry-flavored product promotes immune health through a strong digestive system with EpiCor, a Saccharomyces cerevisiae-based dry fermentate that has high antioxidantcontent and strongly activates natural killer cells in vitro. EpiCor was also featured in a blueberry pomegranate açai immune beverage and a carrot lemonade immune beverage. 
--- PAGE BREAK ---
Oasis® Immuniforce juices (A.Lassonde Inc.), Cacao SuperFood Chocolate (Groupe Biscuits Leclerc Ltd.), and Healthyshot® immune-enhancing powder stick packs (Diamond Crystal Brands) all featured Wellmune WGP®, a unique gluco 1,3/1,6 polysaccharide derived from a proprietary strain of yeast. Wellmune from Biothera, the Immune Health Company, Eagan, Minn., (phone 651-675-0300, www.wellmune.com), activates billions of innate immune cells, which are the body's first line of defense, to more quickly recognize and kill foreign intruders without stimulating the immune system. 
Plum Amazin™ healthy prune and oat bread offered the healthy goodness of whole wheat, oats, and prunes (Sunsweet Growers, Walnut Creek, Calif., phone 925-935-7583, www.sunsweetingredients.com). Promoting digestive health, each slice provides onethird of the daily recommended consumption of whole grains and 10% of the recommended daily fiber intake. Plum Amazin™ healthy prune yogurt isideal for maintaining digestive health with 5 g of fiber per serving. 
Botanical sources for immune health included the following.
• Blue California featured L-Tea Active™ (L-theanine). The amino acid is derived from green tea and safely induces relaxation and reduces stress.
• AuNutra Industries, Chino, Calif. (phone 909-628-2600, www.aunutra.com), featured high quality botanical extracts and specialty ingredients using raw materials from all over the world. The company offers over 500 herbal ingredients, custom milling and blending, and formulation services. 
Fats
Omega Protein, Houston, Texas (phone 877.866.3423, www.omegaproteininc.com), announced an alliance with QualiTech, Chaska, Minn. (phone 952-448-5151, www.qualitechco.com), to offer its menhaden oil in a unique delivery system. Flavor-ettes™ with Omega-Pure are particulate inclusions specifically for dry mix applications. 
Cargill introduced Clear Valley® 80 High Oleic Soy Oil, which offers the benefits of 0 g trans fat per serving, low levels of saturated fat, and increased shelf life and stability. The company featured berries and white chocolate granola bars with Clear Valley high oleic canola oil and corn muffins with Clear Valley omega-3 oil. Clear Valley Omega-3 Oil is made from canola and flaxseed. 
--- PAGE BREAK ---
Dow AgroSciences, Indianapolis, Ind. (phone 317-337-4142, www.omega-9oils.com), unveiled its saturated fat-free Omega-9 Sunflower Oil. The oil has no trans fats and is uniquely high in heart-healthy monounsaturated fats. With the oil, food companies may significantly reduce or eliminate saturated fat from new front-of-pack labels, which will begin to appear on retail shelves within the next two years. 
All-natural canola oil was shown by Viterra Canola Processing, Kansas City (phone 816-994-7619, www.viterra.com). It is manufactured using a double expeller-pressed process that maintains the natural nutritional value for food applications.
Multiple Offerings
Fortitech Inc., Schenectady, N.Y. (phone 518-372-5155, www.fortitech.com), now offers complete customized all-in-one powdered beverages. The company was offering samples of Strawberry Essential Nutritional Powdered Beverage. Fortitech also featured its premixes in a blood orange weight management drink, energy gum, fortified salsa (heart healthy), and a men's clear protein beverage. Two newer capabilities from the company include bead mill (to decrease particle size) and small-scale blending in addition to roll compaction, agglomeration, and spray drying. 
Derived from tomatoes, Fruitflow® contributes to healthy blood circulation by maintaining normal platelet function. DSM Nutritional Products, Parsippany, N.J. (phone 800-526-0189, www.unlimitednutrition-na.dsm.com), offers a number of Health Benefit Solutions including Heart Health, Essentials for Kids and Teens, and Essentials for Men. Essentials for Kids and Teens contains a range of vitamins, minerals, and functional ingredients to support healthy developmentthroughout childhood and beyond. Ingredients can be purchased individually or used as the starting point for a pre-prepared, customized Quali® -Blends premix, tailor-made for each customer's specific needs. 
DSM recently opened a state-of-theart Nutrition Innovation Center in Parsippany, N.J. The new center houses a cutting-edge laboratory and fully equipped pilot plant and sensory analysis facilities, which enable DSM to optimize production processes, improve product quality, test new ingredients, and analyze and evaluate a wide range of products. Highly experienced specialists will work in close collaboration with DSM's customers to offer applications expertise, product development assistance, and scale-up benchtop formulation.  
--- PAGE BREAK ---
BASF, Florham Park, N.J. (phone 973-245-6000, www.nutrition.basf.com), and Cognis Nutrition & Health, now a part of BASF, unveiled Newtrition™ concepts. The newly formed BASF Human Nutrition Group combines the two complementary nutrition businesses, offering a complete line of natural and nature-identical, healthenhancing ingredients, including vitamins A, B, D, E, and K, beta-carotene, lutein, lycopene, omega-3s, Heart Choice® phytosterols, Tonalin® CLA, and mixed tocopherols. Prototypes included Omega Chai Tea (omega-3 and mixed tocopherols), Healthy Hurricane (lutein esters, beta-carotene, vitamin E, lycopene), Tonalin CLA Breakfast Cookies (Tonalin, mixed tocopherols, and vitamins A, D, and E), Heart Healthy Dressing in Pasta Salad (omega-3 and sterol esters), and Toddler Omega Granola (omega-3 and mixed tocopherols). 
Watson Inc., West Haven, Conn.(phone 203-932-3000, www.watsoninc.com), showed a fortified water with antioxidants, peach tea energy drink, and granita di limone with B vitamins. The granita was fortified with a B vitamin premix to promote energy and vitality. The Peach Mega-Tea plus C was made with HydroForce Mega C premix, which provides vitamin C, niacin, pyridoxine, vitamin B-12, and pantothenic acid as well as zinc, chromium, and taurine. Fortified hibiscus water contained an antioxidant premix that provided vitamin A, vitamin E, and selenium.
The Wright Group, Crowley, La. (phone 337-783-3096, www.thewrightgroup.net), offered No Crash Mango Energy Drink, fortified with Superblend® vitamins, botanicals and Energy Boost. A chocolate peanut butter protein bar was fortified with CoQ10, SuperCoat® omega-3 and free form amino acids. A whole grain pizza was fortified with SuperCoat® omega-3 and SuperCoat Bake Stable vitamin C. 
Linda Milo Ohr is Contributing Editor, Food Technology magazine ([email protected]).