Heart disease is the leading cause of death for both men and women. High cholesterol levels and blood pressure are two of the main risk factors that people are increasingly watchful over. According to the Division for Heart Disease and Stroke Prevention, Centers for Disease Control and Prevention, approximately one in every six adults (16.3% of the U.S. adult population) has high cholesterol and about one out of three U.S. adults (31.3%) has high blood pressure.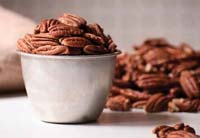 Recent developments in the heart healthy ingredient market will help to address cholesterol and blood pressure levels as well as overall cardiac health. Here is a look at some emerging research insights.
Omega-3 Fatty Acids
Omega-3 fatty acids have been shown to improve arterial elasticity and reduce inflammation. In a recent meta-analysis, Pase et al. (2011) demonstrated that reduction in arterial stiffness by omega-3 fatty acids may account for some of its cardioprotective effects. Multiple databases and clinical trial registries were searched up until September 2010 for randomized and controlled adult human clinical trials to investigate the effects of long-chain n-3 fatty acids on arterial stiffness. Meta-analysis revealed that omega-3s were statistically significant in effectively improving both pulse wave velocity and arterial compliance, supporting the belief that supplementation with omega-3 fatty acids provides a means of reducing arterial stiffness.
García-Alonso et al. (2011) suggested a possible synergistic action between omega-3 polyunsaturated fatty acids (n-3 PUFA) and tomato antioxidants. Researchers compared the effects of consumption of n-3 PUFA-enriched tomato juice vs plain tomato juice on the serum lipid profile and levels of biomarkers related to antioxidant status and cardiovascular disease (CVD) risk in women. Eighteen healthy women participated in a 2-week intervention trial involving the daily intake of 500 mL of n-3 PUFA-enriched juice or plain tomato juice. Each serving of enriched juice provided 250 mg of eicosapentaenoic acid plus docosahexanoic acid. Both juices provided natural antioxidant compounds such as phenolics (181 mg) and lycopene (26.5 mg). Overall, stronger positive improvement of CVD risk factors was observed following the intake of n-3 PUFA-enriched juice than after plain tomato juice consumption, which suggested a possible synergistic action between n-3 PUFAs and tomato antioxidants.
--- PAGE BREAK ---
Beta-glucan
A chitin-glucan fiber, ARTINIA™, is a natural, vegetarian fiber extracted from Aspergillus niger (Stratum Nutrition, St. Charles, Mo., phone 636-926-7461, www.stratumnutrition.com). It features the benefits of both soluble and insoluble fibers while supporting clean, healthy arteries and the body's natural antioxidant systems. Earlier this year, ARTINIA achieved self-affirmed GRAS status. Studies show that consumption of the chitin-glucan fiber supports the body's natural defenses against oxidized low-density lipoprotein (LDL) cholesterol. Berecochea-Lopez et al. (2009) looked at the effects of the chitin-glucan in an animal model of atherosclerosis. It did not affect plasma cholesterol but lowered triglycerides. It also strongly reduced both the area of aortic fatty streak deposition and cardiac production of superoxide anion. Additional findings supported the view that chronic consumption of chitin-glucan has potential beneficial effects with respect to the development of atherosclerosis by improving the antioxidant status.
In July of this year, Swedish-based Biovelop AB announced an exclusive distribution agreement in the United States for its oat bet-glucan product, PromOat™. It will be distributed throughout the U.S. by Brenntag North America Inc., Reading, Pa. (phone 610-926-6100, www.brenntagnorthamerica.com). In January, Marks & Spencer launched cholesterol-lowering Super Juice in the UK. The red grape, blueberry, and blackcurrant Super Juice contains 0.75 g of PromOat beta-glucan per 300 mL serving.
Another source of beta-glucan, Barliv™ barley beta-glucan, is a concentrated, 70% pure source of barley beta-glucan (Cargill, Minneapolis, Minn., phone 800-227-4455, www.barliv.com). According to the company, a University of Minnesota study confirmed that Barliv™ barley betafiber lowers LDL cholesterol and total cholesterol. In this study, subjects consumed 3 g/day of Barliv barley betafiber and experienced an average 9.5% reduction in LDL cholesterol.
Phytosterols
In February, Corazonas Foods (www.corozonas.com), makers of snacks infused with cholesterol-lowering plant sterols, announced that its Corazonas tortilla chips, potato chips, and oatmeal squares would be made exclusively with CoroWise plant sterols (Cargill), which have demonstrated their ability to decrease LDL cholesterol in numerous clinical studies. The amount of plant sterols in each Corazonas snack will remain unchanged, with 0.4 g in each ounce of potato or tortilla chips, and 0.8 g in each oatmeal square.
In February, Danone Inc. Canada launched Danacol®, a drinkable yogurt with cholesterol-lowering plant sterols, in Canada. The product contains Heart Choice® natural plant sterols from Cognis, now part of BASF, Florham Park, N.J. (www.basf.com).
This year, Danisco, New Century, Kan. (phone 913-764-8100, health.danisco.com, www.danisco.com, www.pinvita.com), introduced its new ingredient brand for cholesterol reduction, PinVita™ phytosterols derived from a sustainable pine source. Free and esterified formats make PinVita an option for food and dietary supplements.
--- PAGE BREAK ---
Vitamins and Minerals
In the 2010 Dietary Guidelines, potassium was named as one nutrient of concern, due to lower than recommended intakes of vegetables, fruit, whole grain, milk and milk products, and seafood. One of the benefits of potassium is its effect on lowering blood pressure by blunting the adverse effects of sodium on blood pressure. Yang et al. (2011) suggested that a higher sodium-potassium ratio is associated with significantly increased risk of cardiovascular disease and all-cause mortality.
Vitamin K-2 is believed to promote cardiovascular health by helping the body to inhibit calcium accumulation in the arteries. It plays a pivotal role in activating matrix Gla protein (MGP), an inhibitor of vascular calcification. MGP functions to keep the arteries free from calcifications, thereby keeping them flexible and elastic. PL Thomas, Morristown, N.J. (phone 973-984-0900, www.plthomas.com), offers a natural vitamin K-2 under the trade name MenaquinGold™. It provides natural vitamin K-2 as an extract of natto, a fermented soy food from Japan. Natto is particularly rich in the highly bioavailable form of vitamin K-2 called menaquinone-7 (MK-7).
This year, Danisco, added a synthetic form of vitamin K-2 to its ActivK ™ line. This is now offered in addition to its natural vitamin K-2, marketed as ActivK™MK-7.
Nuts
Pecans contain different forms of the antioxidant vitamin E known as tocopherols, plus numerous phenolic substances. The nuts are especially rich in one form of vitamin E called gamma-tocopherols. Hudthagosol et al. (2011) examined postprandial changes in plasma oxygen radical absorbance capacity (ORAC) and in concentrations of tocopherols, catechins, oxidized LDL, and malondialdehyde (MDA) in response to pecan test meals. Following the test meals composed of whole pecans and blended pecans, researchers found that amounts of gamma-tocopherols in the body doubled 8 hours after both meals, and ORAC increased 12% and 10%, respectively, 2 hours after the meals. In addition, following the whole-pecan meal, oxidized LDL cholesterol decreased by 30% (after 2 hours), 33% (after 3 hours), and 26% (after 8 hours).
Walnuts are rich in polyunsaturated fatty acids, which may improve blood lipids and other cardiovascular disease risk factors. Banel and Hu (2009) conducted a literature review and meta-analysis to estimate the effect of walnuts on blood lipids. Thirteen studies representing 365 participants were included in the analysis. Diets lasted 4–24 weeks, with walnuts providing 10–24% of total calories. When compared with control diets, diets supplemented with walnuts resulted in a significantly greater decrease in total cholesterol and in LDL-cholesterol concentrations. Other trial results indicated that walnuts provided significant benefits for certain antioxidant capacity and inflammatory markers and had no adverse effects on body weight.
Wien et al. (2010) showed that in adults with prediabetes, an almond-enriched American Diabetes Association(ADA) diet improved measures of insulin sensitivity and other cardiovascular risk factors compared with an ADA nut-free diet. Sixty-five adult participants with prediabetes took part in 16 weeks of dietary modification featuring a diet containing 20% of energy from almonds (approximately 2 oz/day). The almond-enriched intervention group exhibited greater reductions in insulin compared with the nut-free control group. Clinically significant declines in LDL cholesterol were found in the almond-enriched intervention group as compared with the nut-free control group.
--- PAGE BREAK ---
Dairy Foods
In a recent meta-analysis, Ralston et al. (2011) showed an inverse association between low-fat dairy foods and fluid dairy foods and risk of elevated blood pressure. Authors searched seven databases and selected five cohort studies for inclusion, involving nearly 45,000 subjects and 11,500 cases of elevated blood pressure. They concluded that dairy food consumption resulted in a significant reduction in the risk of elevated blood pressure. However, an analysis of full-fat dairy products including cheese, indicated neither an increased risk nor a decreased risk of elevated blood pressure.
He et al. (2011) compared the effect of soy protein, milk protein, and carbohydrate supplementation on blood pressure among healthy adults. Three hundred fifty-two adults with prehypertension or stage 1 hypertension were assigned to take 40 g/day soy protein, milk protein, or carbohydrate supplementation each for 8 weeks in a random order. Both soy and milk protein intake reduced systolic blood pressure compared with a high-glycemic-index refined carbohydrate. The findings suggested that partially replacing carbohydrate with soy or milk protein might be an important component of nutrition intervention for the prevention and treatment of hypertension.
Aldrich et al. (2011) demonstrated that a whey-supplemented higher protein diet increased regional fat loss and reduced blood pressure in midlife adults during energy restriction. Eighteen subjects enrolled in a 5-month study of 8-week controlled food intake followed by 12-weeks ad libitum intake. Subjects were randomized to one of three groups: control diet (55% carbohydrate/15% protein/30% fat), mixed protein (40%carbohydrate/30% protein/30% fat), or whey protein (40% carbohydrate/15%mixed protein/15% whey protein/30%fat). Increased whey protein intake did not result in statistically significant differences in weight loss or in total fat loss, but the whey protein group exhibited significant differences in regional fat loss and decreased blood pressure.
Legumes
Dried beans, also called legumes, are among the best sources of plant protein and are low in saturated and total fat. One-half cup of beans provides approximately 8 g of protein (ADM, Decatur, Ill., phone 800-637-5843, www.adm.com). Dried beans are also sources of dietary fiber. Information from ADM's brochure, Little Beans, Big Nutrition, cites several studies supporting beans and their heart health benefits. For example, an analysis of 10 clinical studies showed that bean consumption decreases both total cholesterol and LDL cholesterol levels. Additionally, research from the Dept. of Nutrition at the Harvard School of Public Health found that the consumption of just one serving of beans per day is associated with a 38% lower risk of myocardial infarction. ADM offers VegeFull™ cooked bean ingredients (quick-prep whole beans, instant bean noodles, bean pieces, and bean powders).
Soybeans, thanks in part to soy protein, are linked to heart health for their beneficial effect on cholesterol levels. Soy protein has also been shown to lower blood triglyceride levels and raise high-density lipoprotein (HDL) cholesterol. Anderson and Bush (2011) recently showed that regular consumption of one to two servings of soy protein daily (15 g to 30 g) has a significant favorable impact on serum lipoprotein risk factors for coronary heart disease. In their review and meta-analysis, they found that soy protein consumption with a median of 30 g/day was associated with a significant improvement in lipoprotein risk factors.
Botanicals
Cocoa powder is rich in polyphenols such as catechins and procyanidins and has been shown to increase plasma HDL and decrease LDL levels. Khan et al. (2011) evaluated the effects of chronic cocoa consumption on lipid profile, oxidized LDL (oxLDL) particles, and plasma antioxidant vitamin concentrations in high-risk coronary heart disease patients. Forty-two high-risk volunteers were included in a randomized, crossover feeding trial. All received 40 g of cocoa powder with 500 mL of skimmed milk/day or only 500 mL/day of skimmed milk for 4 weeks in a random order. Researchers concluded that consumption of cocoa power with milk modulates the lipid profile in subjects at high risk for coronary heart disease. In addition, the relationship observed between the urinary excretion of cocoa polyphenol metabolites and plasma HDL cholesterol and oxLDL levels suggested a beneficial role for cocoa polyphenols in lipid metabolism.
--- PAGE BREAK ---
A bioactive, patented extract from ripe tomatoes, Fruitflow® (DSM Nutritional Products, Parsippany, N.J., phone 800-526-0189, [email protected], www.qualityforlife.com) helps the blood flow smoothly. It helps keep the blood platelets in a smooth state to avoid aggregation inside blood vessels. Fruitflow does not disrupt the blood clotting process required following injury. It received the Health Ingredients Excellence Award at last year's Health Ingredients Europe show.
DSM's resveratrol ingredient, resVida®, was used in a recently published cardiovascular study. Resveratrol is a widely known antioxidant found in red wine. resVida is a 99% pure, nature-identical form of trans-resveratrol. Wong et al. (2010) showed that acute resveratrol consumption increased plasma resveratrol concentrations and flow-mediated dilation (FMD) in a dose-related manner. FMD is a biomarker linked to the healthy functioning of the cardiovascular system. Nineteen overweight/obese men or post-menopausal women with untreated borderline hypertension consumed three doses of resVida (30 mg, 90 mg, and 270 mg) and a placebo at weekly intervals in a double-blind, randomized crossover comparison. There was a significant dose effect of resveratrol on plasma resveratrol concentration and on FMD. The diameter of the artery was increased by 62% in the group who took just 30 mg of resVida, while a 91% improvement was seen in the 270 mg group.
A proprietary olive leaf extract has been shown to be effective in lowering blood pressure. Benolea® EFLA®943 (Frutarom, North Bergen, N.J., phone 201-861- 9500, www.benolea.com) is standardized for oleuropein, a substance in the olive plant that has been shown to possess blood pressure-lowering effects. Susalit et al. (2010) conducted a randomized, double-blind, double-dummy, active controlled study with 232 participants ages 25 to 60 years with stage 1 hypertension who were not taking any medication or were asked to stop it upon consent. A four-week run-in period without treatment was followed by eight weeks of treatment with either one 500 mg Benolea® caplet or one 12.5 mg Captopril tablet, each taken twice a day. At the end of the study, both Benolea and Captopril had clearly lowered systolic and diastolic blood pressure compared to baseline. The reduction of blood pressure in the natural treatment group with Benolea was comparable to the pharmaceutical group with Captopril. Benolea also significantly reduced total cholesterol and triglyceride levels.
Linda Milo Ohr,
Contributing Editor, Denver, Colo.
[email protected]
References
Aldrich, N.D., Reicks, M.M., Sibley, S.D., Redmon, J.B., Thomas, W., Raatz, S.K. 2011. Varying protein source and quantity do not significantly improve weight loss, fat loss, or satiety in reduced-energy diets among midlife adults. Nutr. Res. 31(2): 104-12.
Anderson, J.W., and Bush, H.M. 2011. Soy protein effects on serum lipoproteins: a quality assessment and meta-analysis of randomized, controlled studies. J. Am. Coll. Nutr. 30(2): 79-91.
Banel, D.K. and Hu, F.B. 2009. Effects of walnut consumption on blood lipids and other cardiovascular risk factors: a meta-analysis and systematic review. Am. J. Clin. Nutr. 90(1): 56–63.
Berecochea-Lopez, A., Decord, K., Ventura, E., Godard, M., Bornet, A., Edre, P., Cristol, J.-P., and Rouanet, J.-M. 2009.  Fungal chitin-glucan from Aspergillus niger efficiently reduces aortic fatty streak accumulation in the high-fat fed hamster, an animal model of nutritionally induced atherosclerosis.  J. Agric. Food Chem. 57: 1093–1098.
García-Alonso, F.J., Jorge-Vidal, V., Ros, G., and Periago, M.J. 2011. Effect of consumption of tomato juice enriched with n-3 polyunsaturated fatty acids on the lipid profile, antioxidant biomarker status, and cardiovascular disease risk in healthy women. Eur. J. Nutr. July 14. [Epub ahead of print].
He, J., Wofford, M.R., Reynolds, K., Chen, J., Chen, C.-S., Myers, L., Minor, D.L., Elmer, P.J., Jones, D.W., and Whelton, P.K.  2011. Effect of dietary protein supplementation on blood pressure. A randomized, controlled trial. Circulation. 124: 589-595.
Hudthagosol, C., Haddad, E.H., McCarthy, K., Wang, P., Oda, K., and Sabate, J. 2011. Pecans acutely increase plasma postprandial antioxidant capacity and catechins and decrease LDL oxidation in humans. J. Nutr. 141(1): 56-62.
Khan, N., Monagas, M., Andres-Lacueva, C., Casas, R., Urpí-Sardà, M., Lamuela-Raventós, R.M., and Estruch, R. 2011. Regular consumption of cocoa powder with milk increases HDL cholesterol and reduces oxidized LDL levels in subjects at high-risk of cardiovascular disease. Nutr. Metab. Cardiovasc. Dis. May 5. [Epub ahead of print].
Pase, M.P., Grima, N.A., and Sarris, J. 2011. Do long-chain n-3 fatty acids reduce arterial stiffness? A meta-analysis of randomised controlled trials. Br. J. Nutr. FirstView Article. Published online: 06 July. DOI: 10.1017/S0007114511002819
Ralston, R.A., Lee, J.H., Truby, H., Palermo, C.E., and Walker, K.Z. 2011. A systematic review and meta-analysis of elevated blood pressure and consumption of dairy foods. Journal of Human Hypertension, 10 February. doi:10.1038/jhh.2011.3
Susalit, E., Agus, N., Effendi, I., Tjandrawinata, R.R., Nofiarny, D., Perrinjaquet-Moccetti, T., Verbruggen, M. 2011. Olive (Olea europaea) leaf extract effective in patients with stage-1 hypertension: comparison with Captopril. Phytomedicine. 18(4): 251-8.
Wien, M., Bleich, D., Raghuwanshi, M., Gould-Forgerite, S., Gomes, J., Monahan-Couch, L., Oda, K. 2010. Almond consumption and cardiovascular risk factors in adults with prediabetes. J. Am. Coll. Nutr.  29(3): 189-97.
Wong, R.H.X., Howe, P.R.C., Buckley, J.D., Coates, A.M., Kunz, I., and Berry, N.M. 2010. Acute resveratrol supplementation improves flow-mediated dilatation in overweight/obese individuals with mildly elevated blood pressure. Nutrition, Metabolism and Cardiovascular Diseases, In Press, Corrected Proof, Available online 31 July.
Yang, Q., Liu, T., Kuklina, E.V., Flanders, D., Hong, Y., Gillespie, C., Chang, M.-H., Gwinn, M., Dowling, N., Khoury, M.J., and Hu, F.B. 2011. Sodium and potassium intake and mortality among US adults. Prospective Data From the Third National Health and Nutrition Examination Survey. Arch. Intern. Med. 171(13): 1183-1191.