It happened in May as it does every three years—Interpack—the largest and most diverse packaging event on this planet—even bigger than the staggering PMMI Pack Expo. (See www.PMMI.org for details on the event in Las Vegas Sept. 26-28, 2011.)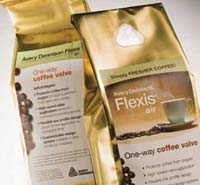 Interpack 2011 was, of course, overwhelming to participants, visitors, reporters, and all of those who attempted to capture the essence of the innovation that characterizes every one of the events in Dusseldorf, Germany. Colleagues from Innova Market Insights provided invaluable assistance in the process of identifying some of the more exciting and intriguing primary packaging deliverables that were exhibited on those 11 days in May at the Dusseldorf Messe and its environs. Let's begin with some innovations in the area of active and intelligent packaging.
Time Temperature Integrators
OnVu™ is on view again—on paperboard cartons of Guggeli grilled chicken from the Swiss company Ernst Kneuss. The OnVu™ time-temperature label is printed on the carton using a specially pigmented ink in the interior of an apple symbol that is activated by ultraviolet radiation during the original packaging operation, turning blue. This color fades as a result of the integral of time and temperature. Consumer comparison of the color on the label to a printed blue reference reflects the change in product quality over time due to temperature exposure.
From To-Genkyo (www.to-genkyo.com) in Japan comes a microbiological spoilage indicator based on sensing of ammonia released by meat to change color of a label.
And Switzerland's Pago Group (www.pago.com) can attach a radio frequency identification(RFID) label to a package, not flat, but as a flag that is not blocked by metal or moisture which are, of course, obstacles to universal application of RFID.
More Active Packaging
Germany's Fraunhofer Institute has developed active package materials in which iron oxide is integrated into the plastic polymer of a material such as polyester for beverage bottles. Germany's Albis Plastics (www.albis.com) offers a similar oxygen-scavenging plastic structure. The Fraunhofer Institute has also developed polymers that incorporate antimicrobials such as sorbic acid, which claim to be effective when released on the surface of the contained food, "the prime source of contamination."
Austrian can maker Pirlo (www.pirlo.com) conceals a silica gel desiccant pad in a perforated pad in the interior lid of cans for dry foods such as coffee and tea.
--- PAGE BREAK ---
Valve Developments
The Avery Dennison Flexis™ Air One-way pressure-sensitive degassing valve can be applied to flexible or rigid containers of ground or whole bean coffee. The valve is said to allow thorough degassing for packaged coffee, offer superior leak resistance, and bond securely to the substrate. It can be pre-applied to a wide range of package materials before filling.
Flexis™ Air One-way coffee valves can be applied using automatic label application systems at speeds nearly twice that of the mainstream injection molded heat seal-applied degassing valves. In addition, the flexible valves have more reliable adhesion and greater leak resistance than the stiffer competitive valves. The company claims that they are more flexible and reliable than conventional coffee valves thanks to their unique multi-layer structure and that the advanced degassing valve technology means that coffee quality is better because it is not exposed to oxygen in open degassing bins.
Oxygenation Valves for Case-Ready Meat
Avery Dennison (http://www.enhanceyourbrand.com) Flexis™ oxygen valve permits item-level oxygenation of packaged fresh red beef and pork. Retailers using the Flexis™ oxygen valve method to oxygenate meat receive their products in individual trays, each covered with a clear high-barrier lidding film equipped with the two-part valve. The valve's upper layer, which functions as an integral part of the protective lidding film, can be clear or printed. When that layer is peeled away, it reveals a second, permeable layer that permits the entry of oxygen. Packages of meat can be oxygenated one at a time, allowing retailers the flexibility to pick for the display case any number of packages that arrived in a shipment.
Once the top layer of the Flexis™ oxygen valve is removed, it does not require the entire package to be relabeled. All the labels applied by the meat processor remain intact until the product is opened by the consumer. Packages that are not selected for immediate oxygenation will remain fresh for a longer period under reduced oxygen. When the valve's upper portion is removed, as much as a few days later, the meat will then bloom into that oxymyoglobin red color that attracts consumer attention in the retail environment.
The Flexis™ oxygen valve method of oxygenating meat also helps facilitate package material savings compared with alternative methods of packaging meat such as the use of a "mother bag." Both the master bag and an internal oxygen scavenger are eliminated with the Flexis™ valve method, which suggests that the packaged meat can be shipped in cartons, not in bags, which means more stable and efficient storage and transport.
Paperboard Bottles and More
Tetra Pak (www.tetrapak.com) has introduced the Tetra Evero aseptic paperboard composite carton bottle, which boasts a cylindrical shape with flat sides in a oneliter size. Targeted to the dairy beverage market, Tetra Evero incorporates an inline injection molded plastic top and closure analogous to the in-line formed Tetra Top. The package is fabricated on a relatively slow 160 bottles per minute vertical form/fill/seal aseptic line from roll stock composite paperboard. Sterilization of the package structure is achieved using gas phase hydrogen peroxide. Initial installations are in place at CAPSA dairy in Spain and Weihenstephan Dairy in Germany.
--- PAGE BREAK ---
Ampack (www.ampack.info) has announced the introduction of a paperboard bottle carton that can be filled and closed on Ampack bottle lines, which suggests that Tetra Pak is not exclusive with its paperboard bottles.
CrazyCan from Germany's 4PackGmbH is said to be the first PET beverage can with one-handed closure and an integrated recloseable drinking edge. Somehow the device is unidirectional so that the can need not be reoriented for drinking each time. The closure is covered with a tamper seal to deliver a clean product. Gently pressing the center of the closure with a finger lowers the valve and fixes it in an open position; pressing harder closes the valve.
Amcor (www.amcor.com) offers a series of heat-seal-closed aluminum blow-shaped cans in 100, 115, and 140 ml sizes. Canny cans are wrinkle-free, thin-wall, two-piece aluminum with fully printable top and side-formed wall. The cans are related distantly to coffee pods that have become a major growth area for beverage delivery in recent years. With the printable, flexible peel tops, the cans are 30% lighter weight than two-piece aluminum cans with ring-pull openings. Interestingly, the interior lining for these cans is reportedly BPA free.
Bottle Closures
Most bottle closures are 38 mm diameter, and Bericap (www.bericap.com) shares mightily in that business but has debuted a 33 mm closure for new beverage bottle necks co-engineered with the bottling equipment manufacturer Sidel. The new closure engineered for hot fill or aseptic filling is said to save about 30% in mass.
Bericap's Push Pull Next Generation closure is engineered to maximize the flavor experience of drinking beverages from bottles. It's a sports closure that requires no internal aluminum foil seal so that the consumer can drink directly from a system that delivers product at a flow rate 30% higher than conventional bottle openings. The three-part closure is fitted with DoubleSeal™ technology suitable for hot or aseptic filling.
Orbit from Crown Closures Europe (www.crowncork.com) has premiered an easy-open closure for wide-mouth glass bottles such as for jams and marmalades. The Orbit closure consists of two parts: a central floating panel that is vacuum sealed to the jar plus an outer ring that acts as the opening and reclosing device. The design reduces by half the opening torque required to remove the closure. The closure is available in 63 mm and 70 mm diameters, which can be applied on standard jar-closing machines.
Microwave Processing
Although originally developed during the 1960s, microwave food sterilization and pasteurization have not made a splash in the U.S. marketplace—until now. But this year the Swedish company MicVac (www.micvac.com) is introducing a technology in which the food entrée or side dish is packaged under vacuum in a Flextray but with a steam vent in the closure.
--- PAGE BREAK ---
The product is thermally pasteurized using a combination of imparted microwave energy and internally generated steam, providing for an estimated 30-day refrigerated shelf life. The consumer is expected to reheat the packaged product in a microwave oven in less than three minutes with the aid of internally generated steam for more uniform heat distribution. The steam vent releases excess steam to prevent blows and whistles when the food is ready for consumption. The British retailer Tesco has adopted the system for its curry meals.
Steam Venting Valve for Microwave Reheating
The Avery Dennison Flexis™ steam valve (another variation on the previously described valve) is self-venting, a feature that eliminates the need for consumers to cut packages or interact with a valve to release steam. The Flexis™ valve also guards against the entry of contaminants by remaining hermetically sealed until the food product is cooked. This Flexis™ steam valve is recommended for precooked foods that benefit from precise steam heating including sauces, rice, dumplings, and noodles.
During the cooking process, the valve actuates at a predetermined temperature and allows a precise amount of steam to escape from the package. Depending on the baffle configuration designed into the valve, more or less steam will be permitted to escape. For example, a floret baffle design might be specified for a rice, vegetable, and protein meal because it retains an additional percentage of moisture inside the package. An X-shaped baffle design, which releases a bit more moisture and thereby fosters thickening the meal's sauce, may be better suited for a chicken and pasta dish.
The Flexis™ steam valve's precision allows food manufacturers to specify an exact time period for cooking rather than a range of time. For example, a chicken and rice dish might call for exactly eight minutes of reheating in an 1100 W microwave oven. The precise cooking time contributes to the meal's desired moisture content, flavor, and texture attributes. The steam valve system, which is an integral part of the food package, is applied at the package structure converting stage.
Hot Food on Demand
Jofemar is an integrated microwave automatic hot food vending system. Meals are vacuum packaged in Cryovac Simple Steps® trays and thermally pasteurized for extended refrigerated shelf life and stored in the device at consumer outlets. Foodservice vending machines heat the product on demand using microwave energy plus internal steam to uniformly distribute heat in the food. Jofemar Gourmet is a supplier of the vending machines with built-in microwave reheating capability.
Hardly a list of highlights or an enumeration of the best of show, this column has been a peek at food packaging innovation for this and coming years. All of the products described are commercial or nearly so, but how many of these technologies will survive the rigors of the world is not easy to predict. It seems likely, however, that most will continue to grow into mainstream food packaging technologies to help preserve and enhance the food supply.
Aaron L. Brody, Ph.D.,
Contributing Editor
President and CEO, Packaging/Brody Inc., Duluth, Ga., and Adjunct Professor, University of Georgia
[email protected]