Sensory science continues to play an important role in the development of new food and beverage products and in monitoring the quality of existing products. Accordingly, six symposia on a variety of aspects of sensory evaluation were presented during the 2012 IFT Annual Meeting & Food Expo. Here are some highlights.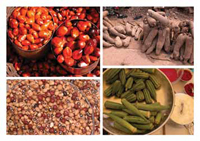 Innovative Sensory Tools for Product Quality
Saying that quality sensory programs are often discounted in industry as too costly or too cumbersome to incorporate into manufacturing facilities, speakers in the symposium "Innovative Sensory Tools and Approaches to Manage Product Quality" discussed the business benefits of sensory programs and shared innovative approaches and tools to get quality panels operating at a high level of proficiency.
Lisa A. Kellen of Kellen Consulting in her presentation, "Quality Sensory: Looking Forward," said that over the past 10 years companies have become eager to implement plant sensory programs and more customers are implementing sensory specifications for their products. Benefits have included new business, improved startups for new products, effective identification of serious sensory-related issues, prevention of potential market withdrawals, and fewer consumer complaints. She said that since multiple methods are being used in industry, data are tracked and communicated differently for each method, panel requirements may be different for each method, and there are opportunities for efficiency regarding methods, acuity screening and training, and data management. Key components for improving plant sensory programs, she said, include shared accountability for sensory between quality and production, third-party audits, use of dedicated panelists, plant rewards for calibration and target production, and strong management support.
Bill J. Simpson of Cara Technology Ltd. in his presentation, "Use of Stabilized Reference Standards to Validate the Performance of Industrial Taste Panels," said that reliable identification and scaling of off-flavors and contaminants are essential skills for food and beverage taste panels. Failure of a panel to classify a batch of product as defective may result in its release to the market, rejection by consumers, and potentially a recall that may damage consumer confidence and cost the producer millions of dollars. In times of crisis, he said, specificity in identification is paramount. Use of generic terms such as earthy or musty by tasters is insufficient. For example, identification of 2-methylisoborneol as the offending note allows root causes related to geosmin, ethyl fenchol, methoxypyrazines, trichloroanisoles, and tribromoanisoles to be eliminated and appropriate remedial and preventive actions initiated. He described how stabilized reference standards have been used to train tasters in the brewing industry for more than 15 years, substantially improving skill levels among beer tasters.
--- PAGE BREAK ---
Christine A. Summers, Director of Food Safety and Quality Assurance at Costco Wholesale, in her presentation, "The Use of Sensory Attributes in Product Specification Development and Quality Assurance Programs," said that modern sensory techniques enable processors to optimize appearance, flavor, and texture attributes to attract specific target audiences as well as accurately monitor product quality and supplier performance. Sensory panelists must be screened, trained, and calibrated and must use specific, not general, terms in describing quality. Using shrimp as an example, she said the flavor should be described as "sweet shrimp flavor of freshly harvested shrimp, free of off-flavors including but not limited to musty, oxidized, or fishy"; the odor as "freshly caught and processed with no objectionable odors including, but not limited to, musty, oxidized, or sulfur"; the color as "pink or reddish orange, uniform color throughout the bag, not dull or opaque"; and the texture as "tender and firm but not mushy, chalky, rubbery, dry, or grainy." Using trained panels and repeated assessments with detailed response, she said, lets companies optimize the target and monitor performance over time.
Best Practices in Sensory Evaluation
In the symposium "ASTM: Best Practices in Sensory Evaluation," members of ASTM's Committee E18 on Sensory Evaluation of Materials and Products (www.astm.org/COMMITTEE/E18.htm) described the organization's sensory evaluation standards and publications that are used in research and development, product testing, quality systems, and commercial transactions around the world.
Joseph E. Herskovic, Research Fellow–Innovation at ConAgra Foods Inc., in his presentation, "Best Practices in Discrimination Testing," discussed the ASTM standards for triangle, duo-trio, directional difference, and same-different tests. A discrimination test, he said, is defined as any method to determine if differences among stimuli are perceptible. Discrimination testing is used to answer questions: For example, did this new manufacturing process significantly change the sensory characteristics of my product? Can people tell the difference between the current product and a cost-reduced version? Do any sensory changes occur if I substitute an ingredient from our current supplier with one from an alternative supplier? He said that experience with the test method and the product being tested yields more sensitive and reliable test results.
Suzanne Pecore, Principal Sensory Scientist within the Product Guidance & Insights group at General Mills Inc., in her presentation, "Best Practices in Descriptive Analysis," said that descriptive analysis is a method to describe and quantify the sensory characteristics of products by a trained panel. ASTM offers a variety of documents on descriptive analysis, including E18 Terminology, Manual on Descriptive Analysis Testing for Sensory Evaluation, Lexicon for Sensory Evaluation: Aroma, Flavor, Texture, and Appearance. She told how the various ASTM documents are being used in daily functions throughout the product life cycle, including product development, packaging, shelf life, and quality control.
John Ennis, Vice President of Research Operations at the Institute for Perception, in his presentation, "Best Practices in Sensory Claim Substantiation," reviewed the recommendations of ASTM's Guide for Sensory Claim Substantiation. He discussed substantiation of sensory claims in advertising, including the difference between sensory and hedonic claims, proper study design, data collection methods, and how to treat no-preference votes.
Anne Goldman, Vice President of Consumer Research at ACCE International, in her presentation, "Best Practices in International Consumer Product Testing," said that marketing and trading activities across borders, countries, and continents increase every year and that understanding cross-cultural differences is a key component to prevent product failure. It is necessary, she said, to consider culture in product research, whether it is for brand harmonization within a global company, developing products for international markets, or considering cultural groups within the domestic market. She described ASTM's Manual for International Consumer Product Testing across Cultures and Countries, which discusses the issues involved in the planning, design, execution, and analysis of cross-cultural consumer research studies. Key challenges in conducting cross-cultural research, she said, are translation, literacy issues, use of scales, sources of bias, fieldwork, and product integrity.
--- PAGE BREAK ---
Flavor Perception in the Life Cycle
In the symposium "Flavor Perception, Satiety, and Nutrition: Implications Throughout the Life Cycle," speakers discussed physiologically learned responses to flavor in infants, young children, and aging populations and the role of the central nervous system in flavor processing, reward, and obesity.
Julie A. Mennella, Biopsychologist at Monell Chemical Senses Center, in her presentation, "Sensitive Periods in Flavor Learning and Growth," said that flavor learning among infants has an impact on long-term health and food habits and that early diet composition affects subsequent flavor preferences. A variety of flavors are transmitted from mothers' diet to breast milk and amniotic fluid, and flavor memories are formed in the infant. She studied the effect of two types of infant formula with profound differences in flavor due, in part, to amounts and profile of their free amino acid and protein content. Beginning at around four months of age, babies with no prior exposure rejected protein hydrolysate formulas whereas babies who had been consuming these formulas from early infancy readily continued to accept it well after five months of age. She also reported on new findings that the composition of the formula, particularly the free amino acid content, affects infant satiety and growth, calling into question the claim that formula feeding impairs infants' abilities to self-regulate energy intake. She concluded that formula-fed infants are not a homogeneous group with respect to flavor learning or satiety and that formula-fed infants can self-regulate intake.
Maria G. Veldhuizen, Associate Research Scientist at the John B. Pierce Laboratory at Yale University, in her presentation, "Neural Correlates of Flavor–Nutrient Conditioning in Humans," discussed the results of an fMRI/behavioral study on flavor-nutrient learning in humans to determine how caloric dose influences the strength of this flavor-nutrient learning and whether this learning is influenced by body mass index. Twenty-one hungry subjects aged 19–29 were exposed to five differently flavored beverages, each containing flavorless maltodextrin added to provide a range of calories. Pleasantness ratings and fMRI scans were obtained before and after conditioning. For healthy-weight subjects, liking increased with caloric content for some flavors but not others. Significant brain response for some of the flavor-calorie samples suggested that the insula, somatomotor mouth area, and cerebellum represent hedonic conditioning and that the hippocampus, midbrain, and amygdala code calorie associations independently of hedonic conditioning. Overweight subjects showed no evidence of increased liking for any of the flavors, but neural response in the hypothalamus, midbrain, and ventral striatum increased with increasing body mass index.
Claire Murphy, Professor of Psychology and Director of the Lifespan Human Senses Laboratory at San Diego State University, in her presentation, "Taste and Flavor Processing in Healthy Aging: Implication for Nutrition," discussed the results of fMRI studies on processing of taste and odor information in the brain of people of different ages. She described her work on determining where and how taste and odor information is processed and what factors modulate the perception of flavor in the aging human brain. She used fMRI to investigate brain response to flavor, taste, and odor stimuli while manipulating physiological state, taste quality, and nutritional value of sweet-taste stimuli in people of different ages. Clarification of the factors involved in brain response, she said, particularly under conditions of hunger and satiety, has significant potential for understanding flavor processing, intake, and healthy aging.
Development of Healthy Ethnic Foods
In the symposium "Healthy Ethnic Foods and Ingredients: Sensory and Product Development Perspectives," speakers from the culinary and food industries addressed the use of ethnic ingredients in the formulation of healthful foods.
--- PAGE BREAK ---
Janet Carver, Manager of the Culinology Team in the Customer Solutions & Product Innovation Div. at Ingredion, in her presentation, "Healthy Ethnic Foods and Ingredients: A Culinary Perspective," described the global and ethnic ingredients that are currently popular and the sensory experiences that can be expected from them. Speaking as a research chef in the food industry, she also discussed how these ingredients used in fine dining are filtering down into consumer retail products.
Sarah V. Kirkmeyer, Director of Sensory-North America at Givaudan Flavors Corp., in her presentation, "Inspiration, Sensory, and Consumer Guidance for Healthy Ethnic Foods and Ingredients," said that functional ethnic ingredients show great diversity in sensory characteristics but do not always provide positive taste cues, so the challenge for the food industry is to deliver a final product that is approachable for the masses, authentic in flavor, and free of off-tastes. Sensory and consumer research provides a key role to translate these consumer needs into actionable information for product development, she said. By listening to consumers in their own homes and speaking with chefs as they create and prepare dishes, product developers can better understand not only product characteristics but also consumers' emotional connections with foods. Employing techniques based on traditional sensory and consumer testing but linking them to uniqueness, flavor impact, or unaided acceptance can help define what is in scope for a variety of ethnic populations.
Diego Serrano, Principal Technologist at McCormick and Co., in his presentation, "Delivering Health and Wellness Through Ethnic Herbs and Spices," said that spices and herbs provide a wide spectrum of both health and flavor characteristics but also pose specific formulation challenges such as simultaneous optimization of efficacious dosages with the resulting level of flavor, masking of intense spice flavors, and flavor layering. He described the effects of food processes such as baking, microwaving, retorting, and roasting on the antioxidant capacity of spices and herbs and presented examples of leveraging healthy ethnic herbs and spices in product development to improve product positioning.
A New Era for Consumer Research Innovation
In the symposium "A New Era for Consumer Research Innovation," speakers told how they have altered their companies' innovation strategies and processes for a new era of consumer research innovation, saying that consumer research techniques such as social media listening, enhanced hybrid methods, and behavioral approaches to innovation are changing innovation and how research is conducted.
David Lundahl, President and CEO of InsightsNow Inc., in his presentation, "Food Innovation and Consumer Research: A Broken Model?" said that the traditional model for food product innovation is broken and must be fixed if the food industry is to overcome the challenges of our time. Results of his company's survey among food research professionals showed that translation of concept into product is the top food innovation challenge for product developers and process managers. Innovation decision makers are challenged to make decisions without sufficient knowledge, he said, and sensory, consumer, and market research professionals are challenged to know which new methods to adopt without validation. He presented a vision for a new, behavior-driven model for innovation to overcome these challenges.
Kepa Bárcenas, Global Director of Consumer Insights to Innovation at the Mars Inc. Wrigley Global Innovation Center, in his presentation, "Sensory and Consumer Research in NPD: Challenges and Opportunities," said that new product development plays a critical role in the long-term performance of consumer packaged goods companies. He reviewed several sensory and consumer research practices and opportunities, identified the role of sensory scientists in their company's growth, and discussed hurdles to overcome in adding value to their company. He said that key challenges that sensory scientists in the food industry must face can be categorized as creating new processes and tools, an innovative culture, and increasing organizational consumer empathy.
--- PAGE BREAK ---
James T.C. Yuan, Director of Sensory & Consumer Science and Statistics at PepsiCo, in his presentation, "Product Innovation Challenges," discussed the challenges of innovating a product and provided an alternative solution to drive an R&D breakthrough with consumer/product insight. The traditional stage-gate process, he said, relies on precise consumer insights (concepts) to guide R&D innovation. This process will be more effective, he said, if we build consumer check-in points throughout the new product development process, so we can be certain that prototypes are on track. In addition, the consumers interviewed should be the target consumers, the consumers the products are being designed for, not just any consumers available, which might lead to wrong product direction. New product market success is enhanced when food professionals capture and understand consumer/product insights through observing consumers' behaviors, he said, then develop and incorporate sensory cues to fulfill or exceed consumers' expectations.
Sensory Science Contributions to Africa
In the symposium "An African Sensory Adventure: How Sensory Science Can Contribute to Food Security, Diversity, Health, and Nutrition in Africa," speakers discussed how sensory science can help improve food security, health, nutrition, and well-being of consumers in southern Africa.
Henriette L. deKock, Professor in the Dept. of Food Science at the University of Pretoria, South Africa, discussed the diversity of African food plants and the food-security and related challenges in southern Africa. She said that there is enormous potential for food product development to meet the demands of a growing and more urbanized African population and that sensory science can provide African enterprises with tools empowering them to meet their own consumer demands. Sensory science can also be used to improve quality of life, she said. As an example of linking sensory science and nutrition intervention, persons with HIV/AIDS can be treated with effective medical intervention, but improving their quality of life also requires better nutrition. Tailoring the sensory properties of foods to make them more appetizing would contribute to the health of this community.
Fran Osseo-Asare, Director of Betumi: The African Culinary Network (www.betumi.org), in her presentation, "Beyond Peppers, Peanuts, and Palmfruit: The Multilayered Tastes and Textures of African Cuisines," described the variations that exist throughout Africa in terms of climate, geography, religion, language, colonial experiences, trade partners, and population. She then described the abundance and diversity of tastes, textures, and flavors of the various dishes and the ingredients, processing tools, and techniques used to make them. She described the various plants used as sources of starches, fats and oils, thickeners, and aromatic bases; the spices and flavorings commonly used to provide dishes with specific tastes and textures; and the processing and cooking techniques used.
Indra B. Mehrotra, Director of Science and Communications at General Mills Bell Institute of Health and Nutrition, in her presentation, "Technical Philanthropy: A Model for Food Companies to Help Address Global Hunger," described the activities of Partners in Food Solutions (www.partnersinfoodsolutions.org), a nonprofit organization that remotely links the technical and business expertise of volunteer employees at General Mills, Cargill, and DSM to small and medium-sized mills and food processors in the developing world. More than 500 million people in Africa live in extreme poverty, she said, and the goal of the organization is to improve the ability of the processors there to produce nutritious, affordable food and increase demand for the crops of the small holder farmers who supply them. Besides benefits to the recipients of the technology transfer, she said, volunteers make a meaningful difference in the developing world without having to travel, and they experience the satisfaction of working on a motivated team helping entrepreneurs in developing countries solve challenging problems.
Neil H. Mermelstein, a Fellow of IFT, is Editor Emeritus of Food Technology
[email protected]