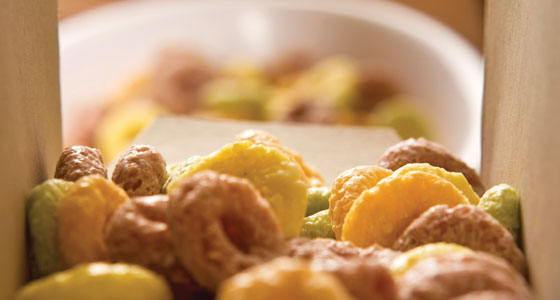 It's no secret that the cold cereal market is in a slump. Over the last five years, sales of ready-to-eat (RTE) cereal have been declining at a combined annual growth rate (CAGR) of 1.5% (Nielsen, 2014), and sales for the 52-week period ending July 13, 2014, declined by 4.1%, according to IRI Infoscan data. Although breakfast is as popular as ever—and growing—consumers are looking for something easier to take with them in the car and that they can eat at their desk. They may be looking for something portable that they also perceive to offer greater health benefits, such as protein-packed yogurt or fiber-rich bars, all while trying to avoid added sugars and carbohydrates, as indicated by a recent Gallup poll (Gallup, 2014). Additionally, the percentage of households without children is growing, leading to reductions in the population group historically known for eating the most cereal. Cold cereal has also reached a high level of saturation, with 91% of households already consuming it (Mintel, 2013).
Despite these trends, some of the recent alarm about cereal's downturn may be misplaced: according to Harry Balzer, chief industry analyst for market research firm The NPD Group, this decline has been going on for at least 15 years, yet RTE cereal is the largest segment of the breakfast category—a $9 billion business, according to IRI Infoscan data, and 88% of the overall market (Mintel, 2013). "Cereal's still very important," says Balzer. "But we end up focusing on the decline and forgetting that, wait, there's still a gigantic market here. If you came down from Mars and wanted to invade the breakfast market of the United States, where would you go? That's where I'd go. Never lose sight that the most important thing is not the trend, it's how big it is."
Indeed, 75% of Americans eat cold cereal (Packaged Facts, 2014a)—they are just eating other breakfast foods, too. To retain their consumer base, Balzer advises cold cereal manufacturers to innovate. "We like to think that we are explorers," he says, "but we like new versions of things we already know, and we know cereal. So what's the new thing you're going to give me?"
The RTE category has already started seeing some of these reinventions, starting with those directed at raising cereal's health status. General Mills, Minneapolis, Minn., recently released Cheerios Protein, which provides 11 g of protein per serving when eaten with skim milk, and other brands are moving in similar directions. Cascadian Farm, Rockport, Wash., for example, launched its Protein Granola, the first cereal to feature pea protein. Kellogg's, Battle Creek, Mich., will soon change how it positions Special K, a cereal typically known for trying to help consumers lose weight. Its website already highlights how Special K Protein can keep eaters fuller longer, which is something 58% of consumers wish cereal did a better job of (Mintel, 2013).
--- PAGE BREAK ---
"As health and wellness continues to be a strong trend, formulators are seeking ingredients that help incorporate higher levels of protein and fiber in offerings and that set their products apart from competitors," says Zachery Sanders, director of marketing for Ardent Mills, Denver, Colo. In line with this focus on health, cereal makers might also consider creating high-fiber, high-protein products specifically for Baby Boomers, who are on the whole more concerned about health; such approaches might include incorporating probiotics to help aid digestion and including protein to prevent the loss of muscle mass known as sarcopenia. According to Jean Heggie, strategic marketing lead, DuPont Nutrition & Health, Wilmington, Del., Mintel found that 81% of respondents say they would be interested in seeing more breakfast cereals fortified with protein; in fact, 33% of consumers attributed their reduction in eating cold or hot cereals to choosing breakfast items that offer more protein.
Ganeden Biotech, Mayfield Heights, Ohio, can assist formulators on the probiotic front; its GanedenBC30 probiotic can survive both the temperature extremes and pressures involved in the cereal manufacturing process as well as unrefrigerated storage. "Consumers are no longer interested in taking another pill; they want to receive the benefits of probiotics while consuming something they already love, and without having to adjust their daily routine," says Michael Bush, senior vice president of Ganeden. "Products that offer more than one functional use, such as a fiber-enriched cereal that also supports digestive and immune health, or functional hot beverages such as coffee that not only give the consumer their morning pick-me-up but also their daily dose of probiotics, are trends where we have seen tremendous growth."
To appeal to weight-conscious consumers, Tom Vierhile, innovation insights director at Datamonitor Consumer, thinks cereal formulators could look to a South African granola product that combines green tea and garcinia cambogia for inspiration. Pointing to the Skinny Girl concept of creating tasteful products that also help consumers drop pounds, he notes that "if the products were formulated to actively help consumers lose weight and burn fat, there might be a definite growth possibility there."
Although 89% of consumers who eat RTE cereal do so at breakfast, cold cereal is beginning to move into other dayparts, with 33% of cereal eaters snacking on it throughout the day (Mintel, 2013). To boost the idea of cereal as something consumers can enjoy at any time—without a spoon and bowl—some manufacturers have been promoting cereal as a snack by packaging it in resealable pouches that are easy to take on the road. Additionally, some brands are shifting their focus away from children to appeal to adults; Froot Loops, for example, recently created an ad intended to "bring back the awesome," depicting adults playing retro video games and munching on the cereal.
More than 40% of cereal consumers also eat cereal as an evening or late-night snack (Packaged Facts, 2014a). Perhaps in accordance with this, and aligning with an increased consumer awareness of the health benefits chocolate may provide, the number of cereals containing chocolate is on the rise (Mintel, 2013). Some examples include Kellogg's Krave, Fiber One 80 Calories Chocolate Cereal, and Special K Chocolate Almond. Additionally, Kellogg's has introduced limited-edition "nighttime" packaging for some Special K and Frosted Mini-Wheats varieties, encouraging consumers to enjoy these for dessert.
Hot for Hot Cereal
Cold cereals may be seeing their share of trouble, but their cohort, hot cereal, is on fire. More than 60% of adults eat hot cereal, and for the five-year period from 2008 to 2013, retail sales were up 8.5% (Packaged Facts, 2014a). The market is growing, and there's still room here to attract new consumers who are looking for something wholesome, nutritious, and portable. According to Vierhile, "The oatmeal sector itself has been a pretty big area of innovation probably for the last two to three years," inspired by oatmeal's popularity in the foodservice sector, where it is seen as a healthy alternative to sandwiches and a way to "bolster [restaurants'] health credentials."
Innovation has been apparent in this area, with there seeming to be no limit to where hot cereal might go. But what do consumers want? According to flavor supplier FONA International, Geneva, Ill., consumers are looking for hot cereals that also boost energy, deliver satiety, and provide fruits and vegetables (FONA, 2014). But they also want texture and flavor, particularly in the form of nuts; according to 2014 Innova Global New Products Report data provided by the Almond Board of California, Modesto, Calif., 516 new cereal products with almonds appeared in the market in 2013, a 37% increase from 2012.
"The 'crunch factor' has definitely become a hot button, and consumers love the mouthfeel of a crunchy almond inclusion," says Jeff Smith, director of marketing, Blue Diamond Almonds Global Ingredients Division, Sacramento, Calif. "And of course, almonds can also help to bring new flavors, on top of the crunch factor, to the category." He adds that a 2011 North America Consumer Attitude, Awareness, and Usage Report conducted by the Sterling-Rice Group found that 58% of North Americans think of almonds first when they think of nuts used in cereal.
--- PAGE BREAK ---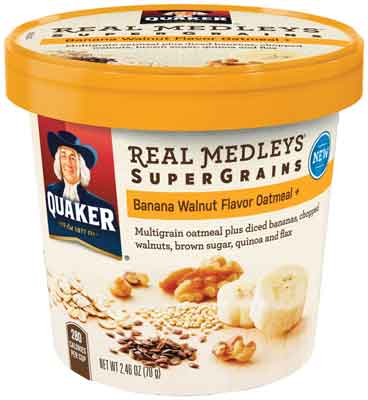 Products that aim to answer all of these desires have been particularly successful. Quaker Oats Real Medleys oatmeal combines multiple grains, dried fruit, and nuts in a single microwavable container; its performance has helped Quaker Oats Co., Chicago, Ill., land at the top of marketers in the hot cereal category (Packaged Facts, 2014a). "Quaker Oats Real Medleys is truly the first of its kind in-market and has created an elevated and nutritious experience," says Joe Silverman, senior marketing director of Quaker Foods North America. "Real Medleys offer great taste—they're made with real fruit pieces and nuts and offer unique flavor combinations—plus convenience." Quaker also launched Warm & Crunchy Granola, a product that retains its texture even after being heated, giving consumers the crunchy sensation—something Vierhile says people often associate with healthfulness—along with 4 g of fiber and 32 g of whole grains.
Special K Nourish, the first hot cereal from Kellogg's, draws on this combination of whole grains and crunchy topping, and it also answers Millennials' desire for customization and personalization in their foods. The multigrain cereal pairs oats with quinoa, barley, and wheat; it comes in a microwavable cup topped with separate portions of fruit and nuts.
Whole and ancient grains also star in several interesting new products with a natural positioning. The Right Foods line of organic oatmeal cups from Dr. McDougall's, San Francisco, Calif., pairs fruit with seeds and grains such as hemp, flax, kamut, and spelt, and each cup comes with a packet of brown sugar so consumers can customize the level of sweetness in their oatmeal. On the seed side, the Chia Co.'s Chia Pod Oats combine the familiarity of oats with popular protein-packed chia seeds, resulting in a creamy hot cereal that provides 7 g of fiber and can be microwaved in its BPA-free container.
In addition to appealing to Millennials' desire for personalization, hot cereals may also appeal to Boomers' increasing desire for health-boosting products as they age, and gluten-free offerings may draw consumers who are looking to avoid wheat products while still getting their fill of whole grains. Whatever the cause, this market's popularity is only expected to grow further. With nearly 40% of consumers claiming they do not currently eat hot cereals, there is a great deal of the population this category can still attract (Packaged Facts, 2014a). Packaged Facts predicts cumulative growth of 14.7% for hot cereal between 2013 and 2018, with retail sales expected to reach $1.6 billion (Packaged Facts, 2014a).
Breakfast Goes Portable
So if consumers have been moving away from cereal based on their desire for something easy to eat that also keeps them full, what are they eating? Perhaps the easiest—and most varied—on-the-go breakfast item, the sandwich. The frozen handheld breakfast food segment grew by almost 40% in two years, and it continues to climb (Mintel, 2012). It makes sense. Since the launch of the Egg McMuffin in 1971, breakfast sandwiches have offered convenience without sacrificing what consumers want in a morning meal. "I can have a 1955 breakfast of bacon, eggs, sausage, and bread and drive!" says Balzer. "I can have that whole thing in my hand."
Of course, according to Elisa Maloberti, director of egg product marketing for the American Egg Board, Park Ridge, Ill., "all of the packaged food trends that are happening in retail are a direct result of what's happening in the restaurants," and McDonald's has always led the way in launching trends. As the Egg McMuffin inspired other quick-service restaurants to adopt breakfast sandwiches years ago, it recently jump-started the spread of egg-white options with its Egg White Delight. And like other foodservice products before them, these healthier breakfast options have also found their way into retail—and into the freezer aisle specifically.


"Consumers recognize that it is not just about eating any breakfast, but that a high-protein, balanced breakfast can manage their appetite throughout the morning and prevent that mid-morning dip in a way carb-only breakfast options cannot," says Karmen Conrad, director of frozen, Jimmy Dean brand, Hillshire Brands Co., Chicago, Ill. Jimmy Dean's Delights line of frozen convenience products, which all weigh in under 300 calories, include sandwiches packed with egg whites, lean meats, and cheese, providing great taste consumers can feel good about.
--- PAGE BREAK ---
The Day Starts line from Tyson Foods, Springdale, Ark., meanwhile, includes flatbreads, biscuits, and wrapped omelets filled with eggs, cheese, meats, and veggies, and depending on the product, provides 24%–34% of consumers' daily protein requirement. In addition, Vitalicious, New York, N.Y., recently released its VitaEgg Flatbread Sandwich, which adds back the nutrients found in egg yolks to an egg-white patty without providing any cholesterol. The patty is topped with vegetables and cheese and sandwiched between high-fiber, whole-grain flatbread. Flatbreads in particular have experienced increased popularity in breakfast products, perhaps in part because more consumers are avoiding carbs and excess gluten, suggests Vierhile.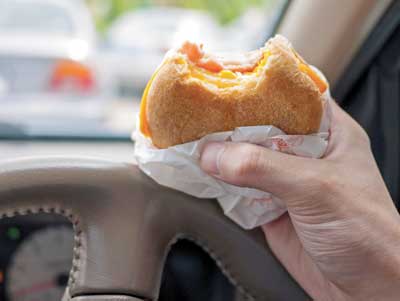 On the whole, as food trucks and restaurants introduce consumers to artisanal breads and rolls, frozen sandwiches are also migrating from what's traditional. "The sandwich carrier is evolving from a standard bun, roll, and muffin into new forms that integrate the approachable familiar with a twist," says Amanda Zimlich, director culinary, Hillshire Brands. "Different textures, new bolder flavors, and authentic color cues all add interest."
Sanders agrees. "The industry continues to see a rise in artisanal breads for breakfast. Trends are evolving from English muffins and croissants to brioche and ciabatta breads as consumers look for new flavors and varieties," he says. "When you factor in the health and wellness demands of today's consumers, this provides the opportunity for developers to also add nutritional benefits through higher amounts of whole grains."
Frozen convenience breakfast items, though, are not just limited to sandwiches. The Jimmy Dean brand, for example, also includes a line of pancake-wrapped sausages served on sticks, as well as skillets, bowls, and omelets. According to IRI data, retail sales for frozen breakfast entrees were up 1.7% for the year ending July 13, 2014. Of course, portable breakfast products aren't just found in the freezer aisle. Thanks to recent innovations, eggs can now be included in shelf-stable products such as Hormel's Compleats Good Mornings line. Hormel, Austin, Minn., also recently extended its REV line of meat-based wraps to include breakfast options. The REV a.m. products pair eggs with a variety of meats and cheeses to create a protein-rich way to start the day on the go.
A common element across many of these products is eggs. According to Maloberti, new product introductions including eggs increased 85% from 2012 to 2013, per Mintel. "Eggs and egg ingredients supply affordable, nutrient-rich protein for bowls, wraps, and all kinds of handheld sandwiches, and these are the attributes that consumers look for in the products they buy," she says. And because eggs are available in a wide range of forms, formulators can easily choose the one that works for the product at hand. Maloberti says sales of precooked eggs are outpacing other forms of eggs, which she attributes to their use in breakfast bowls and handheld items.
Adults aged 18–34 are most likely to seek out hand-held foods, both at restaurants and from grocery stores (Mintel, 2012). Because this group is also the most likely to always eat as much protein as possible, per Vierhile, manufacturers should continue to focus on including eggs in their products as a source of clean-label protein. They might also want to promote these products as providing lasting energy; many consumers are seeking protein early in the day to ensure they maintain the stamina they need to get through a busy day that often doesn't provide regular, scheduled meal breaks (Hartman, 2014).
"While many marketers are obsessed with protein gram count as the driver of the new wave of breakfast foods, the real driver is not nutrition," advises the Hartman Group in its Hartbeat newsletter. "It is the spread of a renovated American ideology of energy, one based on 21st-century ideals of increased performance and productivity combined with a desire for a morning insurance policy against an uncertain day ahead."
--- PAGE BREAK ---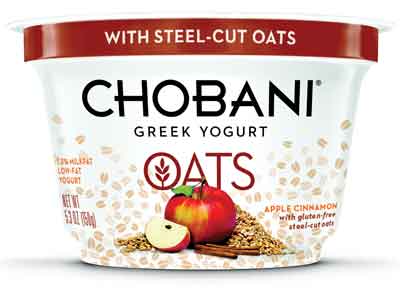 The Rise of Greek Yogurt
Around the world, consumers are eating—and drinking—more yogurt than ever before. More than half of respondents tracked in DSM's Global Insight Series on yogurt stated that they had increased their yogurt consumption over the previous three years, particularly those in China, Brazil, and Turkey (DSM, 2014). Worldwide, the report suggests, consumers are upping their yogurt intake because of the health benefits it provides. In the United States, the retail market for yogurt was estimated at $7.3 billion in 2012, with growth of 6.6% over the year before (Packaged Facts, 2013), and per capita consumption has more than doubled over the last decade (NPD, 2013). Many sources attribute this growth to a single factor: the rise of Greek yogurt.
"The world has gone mad [for yogurt]," says Peter McGuinness, chief marketing & brand officer for Chobani, Norwich, N.Y. According to McGuinness, when Chobani came on the scene roughly six years ago, Greek yogurt accounted for just a 1% share of the market; now, he says, it's nearly 53%. And why is Greek yogurt so hot? McGuinness attributes the surge at least partly to Greek yogurt's status as a great source of protein. "Americans are obsessed with protein," he says. "You interview a thousand consumers and they know Greek yogurt is higher in protein."
Because protein provides satiety and energy, Greek yogurt has become an appealing way for consumers to start their days. Additionally, although consumers may have included traditional yogurt as part of their breakfast routine for years, Greek yogurt offers a way to invigorate a daypart many people don't spend much time trying to improve. "People are just walking around in a malaise in America around breakfast because it's not high enough interest to get upset about it," says McGuinness. "You just accept, you're complacent."
Chobani hopes to disrupt this breakfast boredom with innovative products like its Chobani Oats, which combines gluten-free steel-cut oats and low-fat yogurt and provides 10 g of protein, 8 g of grains, and 3 g of fiber in each serving. Launched in July, there are currently four flavors in the line, with two varieties featuring ancient grains coming down the pipeline. "This is literally a super-food," explains McGuinness. "When you eat it, you feel the satiety effect. You feel full! So my joke is, that and a cup of coffee. That's literally all you need."
While Millennials have been quick to embrace Greek, older demographics have not been as eager to make the switch from traditional yogurt. "Forty-eight percent [of the market] is still regular yogurt," says McGuinness. Although he believes Greek yogurt will eventually comprise 65%–70% of the market, there is still room for growth both with older consumers as well as geographically; the Southwest and West have experienced low levels of penetration, something Chobani hopes to combat with its Idaho-based plant, which is, according to the company, the largest yogurt manufacturing facility in the world.
Because yogurt's neutral base makes it so easy to customize, manufacturers should look for opportunities to formulate products that specifically appeal to different demographics, such as protein-added beverages for older consumers and nutrient-packed formulations developed for babies. Stonyfield Organic, Manchester, N.H., has covered ground in this area with its YoBaby, YoTot, and YoKids Squeeze pouches, and Chobani has plans to release yogurt pouches designed specifically for babies' tummies that will be lower in protein and fortified with plant-sourced docosahexaenoic acid (DHA).
Yogurt has also found popularity outside of the cup, such as its use in formulating dairy ingredients that may be used during the breakfast occasion. Blue Isle cream cheese–like spreads made by Karoun Dairies Inc., San Fernando, Calif., are produced with probiotic-containing yogurt, and Dutch Farms, Chicago, Ill., uses strained Greek yogurt in its butter. Additionally, yogurt can be found in drinkable forms. Around the marketplace, yogurt and related products, such as kefir, have starred in smoothies and shakes that provide the protein consumers crave in easy-to-carry forms. And as "protein-enhanced" has moved away from being seen as only for athletes, the market for these beverages continues to expand. One such product, Powerful Yogurt Protein Drink made by Powerful Yogurt, Miami, Fla., provides 20 g of protein in a Greek yogurt base; the company "is dedicated to fueling and encouraging all people who seek an active lifestyle," not just hardcore athletes, according to its website.

--- PAGE BREAK ---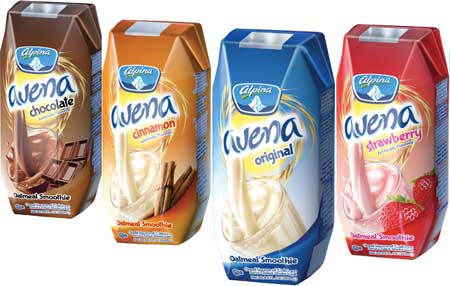 The breakfast occasion has been a natural fit for these products. According to Innova Market Insights data, the product launch activity of drinks targeted to the breakfast moment grew by 35% from 2012 to 2013 (Innova, 2014). Some of these products include Quaker Breakfast Shake and Special K Protein Coffee House Breakfast Shake, which combines liquefied protein with cereal, fiber, and caffeine. Alpina USA, Batavia, N.Y., recently introduced its Avena drink—a South American favorite—to the United States; the drink blends skim milk with oats to promote long-lasting satiety. Campbell Soup Co., Camden, N.J., just entered the protein beverage category with its V8 Protein, which combines vegetables with protein, while the company's Bolthouse Farms unit combines fruit, yogurt, and whole grains in its Parfait Breakfast Smoothie line.
These product types complement consumers' desire for fresh fruits and vegetables, which is also seen in the rise of juicing. Juicing is particularly popular among Boomers, who take advantage of the process to drink their greens, address specific ailments, or simply start the day in what they perceive to be a healthful way (Packaged Facts, 2014b). Manufacturers might consider creating fresh or frozen kits containing all the produce consumers need for home juicing or smoothie making, as more consumers look to juice as a meal replacement.
Breakfast of Tomorrow
"When you look at the changing demographics of the country today, it is evident that consumers will continue to take taste adventures and try new things," attests Ardent Mills' Sanders. Recently, these new things have included the breakfast biscuit, a European breakfast staple whose popularity comes from its ability to deliver sustained energy (Williams, 2013). The whole grain, high-fiber cookie has been modified to appeal to the American palate, appearing in soft-baked forms alongside the crunchy version introduced by Mondelēz International's belVita brand in 2012. Cereal and protein bars continue to climb, thanks to their portability, and mini-sized, portion-controlled versions of favorite products appeal to both on-the-go eaters and those watching their weight.
Additionally, food trucks—the ultimate in on-the-go eating—continue to draw a mostly Millennial consumer base with their use of Asian and Latin American flavors, elevated ingredients, and unexpected combinations, a trend that has inspired restaurants to follow suit (AEB, 2014). Taco Bell, which launched its Waffle Taco in March, is now test-marketing a biscuit-based version with fried chicken topped with a jalapeño-honey sauce. Combining convenience, novelty, and trendy flavors, foodservice items such as these have the potential to cross over into retail—if they find their core fan base.
"If these concepts make it beyond the limited-production, limited-edition stage," says Vierhile, "there's probably a good chance you might see some of those show up [in stores]." Whether it will be waffle tacos or some other product yet to be conceived, if patterns remain the same, chances are the freezer case and cereal aisle will continue to evolve as consumers react to the newest and hottest foodservice trends. Breakfast pizza, anyone?
Melanie Zanoza Bartelme is Associate Editor of Food Technology magazine ([email protected]).