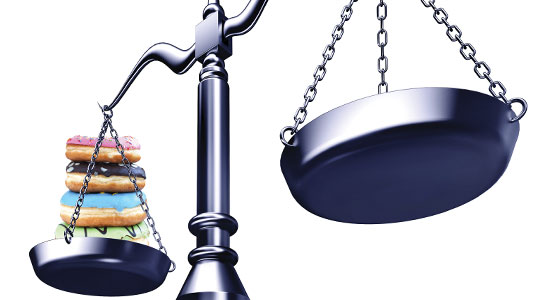 Despite significant hurdles in terms of pleading, proof of causation, class certification requirements, and state legislation barring or limiting litigation (the so-called "Cheeseburger" laws), the prospect of a resurgence of lawsuits seeking to tie food industry companies to the obesity epidemic in the United States and elsewhere is real. Litigation risk is increasing as the obesity crisis worsens and has become extremely costly. Progress in and reporting on science and "popular" science on "food addiction" will encourage the plaintiffs' bar to pursue new legal and creative factual theories for litigating obesity claims.
The American Medical Association's (AMA) recent classification of obesity as a disease already has resulted in the initiation of lawsuits under the Americans with Disabilities Act (ADA). In the last decade, food and beverage companies already have faced increasing litigation and regulatory risks arising out of so-called "mislabeling" and consumer claims premised on alleged misrepresentations about the contents or healthiness of their products. Additionally, government investigators will likely increase their scrutiny of the food and beverage industry while the plaintiffs' bar advances new and creative theories of liability.
This paper recommends discrete proactive steps be taken in addition to ongoing efforts to promote healthier products, replace controversial food additives, and participate in health initiatives, and other related public campaigns. These steps include (1) conducting an immediate review and preservation of historic insurance assets that may respond to costs for current and future litigation and government investigations, (2) analyzing opportunities to use federal law and FDA regulations to enhance future litigation defenses, and (3) developing a federal compliance program that includes strategic risk assessments and proactive audits. Implementation of these steps will strengthen a company's ability to handle and mitigate exposure from future litigation and investigations.
Origin of Obesity Lawsuits
The Cheeseburger laws are largely viewed as a legislative reaction to a class action lawsuit brought more than a decade ago against McDonald's, alleging that it had failed to disclose the ingredients in, and health effects of, its food. While the lawsuit ultimately was not successful, the court's rulings in that case have pertinence to obesity lawsuits that may be brought in the future. The initial complaint in the lawsuit against McDonald's failed because the claimants could not plead that:
(i) "the attributes of McDonald's products are so extraordinarily unhealthy that they are outside the responsible contemplation of the consuming public or"
(ii) "the products are so extraordinarily unhealthy as to be dangerous in their intended use."
See Pelman v. McDonald's Corp., 237 F. Supp. 2d 512, 532-36 (S.D.N.Y. 2003), vacated on other grounds, 396 F.3d 508 (2d Cir. 2005).
However, in dismissing that complaint without prejudice, Judge Robert Sweet gave some guidance to how plaintiffs may be able to plead a proper complaint holding that "[i]f plaintiffs were able to flesh out this argument . . . it may establish that the dangers of McDonald's products were not commonly well known and thus that McDonald's had a duty towards its customers." See Pelman, 237 F. Supp. 2d at 536. In holding that such a claim could potentially be made against McDonald's, Judge Sweet rejected McDonald's "slippery slope" argument that such a claim would open the floodgates to suits against any "Mom and Pop" outfit in the food business "including mothers cooking at home," noting that other entities "do not serve food that is processed to the extent McDonald's products are processed, nor food that is uniform to the extent that McDonald's products are throughout the world."
--- PAGE BREAK ---
Judge Sweet distinguished a claim against McDonald's from a claim against a business that serves "plain-Jane hamburgers, fries and shakes" by noting that, while such businesses serve food high in cholesterol, fat, salt, and sugar, their products were not subject to "additional processes that could be alleged to make the products even more dangerous." Finally, Judge Sweet held that a claim against a company like McDonald's could potentially overcome "the problem of causation" given how many people McDonald's regularly serves.
Recently, lawyers have cited Michael Moss's book, Salt Sugar Fat: How the Food Giants Hooked Us (New York, Random House 2013), as potentially pointing to new legal and factual theories that could overcome causation hurdles raised in the historic obesity litigation. See Greg Ryan, Wary of Litigation, States Keep Cheeseburger Bills On Menu, Law 360 (August 5, 2013), available at
http://www.law360.com/articles/462197/wary-of-litigation-states-keep-cheeseburger-bills-on-menu. The discussion and public awareness of the issues addressed in Moss's book, as well as the increased focus in the scientific and popular literature on "food addiction" makes it increasingly conceivable that a resurgence of obesity lawsuits may be brought, in the near term, against the largest food and beverage companies, most likely in states that have not passed Commonsense Consumption Acts, and perhaps not in the form of class actions. Such suits may allege that the companies' products are so extraordinarily unhealthy that they were outside the responsible contemplation of the consuming public, and that companies formulated their products to be both so unhealthy and more addictive such that they were more dangerous in their intended use by consumers than consumers could have reasonably contemplated. Although significant causation issues and other hurdles would remain, the plaintiffs' bar likely will not be deterred from pursuing these suits.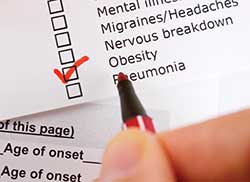 Plaintiffs' bar may argue that certain of the prior proof of causation and injury hurdles have been lessened by the recent AMA official recognition of obesity as a "disease," in and of itself, and not simply a condition or disorder that can be a substantial contributor to causing diseases such as type 2 diabetes, high blood pressure, and coronary artery disease. The AMA defined obesity as a "multimetabolic and hormonal disease state" concluding that: "The suggestion that obesity is not a disease but rather a consequence of a chosen lifestyle exemplified by overeating and/or inactivity is equivalent to suggesting that lung cancer is not a disease because it was brought about by individual choice to smoke cigarettes."
The AMA's announcement has provided ammunition for obese employees with an argument that they are protected under the ADA. Weeks after the AMA declared obesity to be a disease, a plaintiff filed suit in federal court in the Eastern District of Missouri. In that action, the claimant alleges that he has had "severe obesity, which is a physical impairment within the meaning of the ADA," that his employer regarded him "as being substantially limited in one or more major life activities, including but not limited to walking, as a result of . . . obesity," that he was able to perform his essential functions in his employment with or without accommodation, but that he was nonetheless terminated because of his disability. See complaint at 2-4, Whittaker v. America's Car-Mart Inc., No. 1:13-cv-00108-SNLJ (E.D. Mo. July 19, 2013). On April 24, 2014, the Court denied the defendant's motion to dismiss the complaint finding that the plaintiff had "sufficiently allege[d] a factual basis from which inferences supporting the legal conclusion that he is disabled within the meaning of the ADA." See Memorandum and Order at 5-6, Whittaker v. America's Car-Mart Inc., No. 1:13-cv-00108-SNLJ (E.D. Mo. April 24, 2014).
In the last several years, a wave of "mislabeling" and consumer fraud claims have been asserted against food and beverage companies as well as companies in other industries. A typical suit against a food or beverage company seeks damages for the company's alleged mislabeling and/or false advertising that implies the company's product is "healthier" than it actually is or that it contains an ingredient that it does not. For the most part, these suits do not allege that plaintiffs have suffered "bodily injury," rather they seek damages for economic losses, for example, the costs of buying products the consumer would not have purchased but for the mislabeling.
Insurance Policies
Historic general liability insurance policies purchased over the course of decades may respond to future investigations, claims, or lawsuits against food and beverage companies that allege liability for injury, including "obesity disease." These older policies provide coverage that would be potentially triggered by "obesity" claims. The phrase "trigger of coverage" refers to what has to happen pursuant to the policy's terms during its policy period to "trigger"coverage.
Companies in the food and beverage industry typically have purchased general liability, "occurrence-based" policies over a number of years that provide coverage for liability due to "bodily injury" that takes place during each policy's period. Under the continuous trigger theory, the entire disease process, from the first exposure to the insured's products to manifestation of the disease and the progression of the disease thereafter, triggers insurance coverage. The continuous trigger has been applied in the asbestos coverage dispute context as well as in other coverage for suits alleging disease that progresses over time.
As discussed previously, so-called "mislabeling" suits typically do not allege liability on account of bodily injury. However, general liability policies can also provide coverage for "advertising injury" in addition to coverage for "bodily injury" and "property damage." Nevertheless, the policies issued in more recent years narrowly define advertising injury coverage, typically only extending it for covering lawsuits where there is a claim that the insured has "disparaged" a competitor's products. Most mislabeling suits brought by consumers do not allege explicitly such disparagement. However, some courts have held that certain specific mislabeling/consumer fraud claim suits have fallen within "advertising injury" coverage in that those suits included allegations that the courts held "implicitly" disparaged a competitor's product. See Vector Products Inc. v. Hartford Fire Ins. Co., 397 F. 3d 1316 (11th Cir. 2005).
Primary (i.e., first layer) general liability policies typically require the insurer to defend its insured in a lawsuit as long as a single claim in that lawsuit potentially triggers coverage. The insurer must defend the entire action unless and until it can show that no potential for coverage exists. "Duty to defend" coverage is often described as a form of "litigation insurance" for the insured. It provides valuable coverage particularly for suits that may be very expensive to defend even if the insured is expected to prevail ultimately. The "occurrence-based" nature of and the defense provisions in historic general liability policies issued to food and beverage companies provide a potentially valuable resource and asset to tap in the event a wave of obesity lawsuits are brought in the future.
--- PAGE BREAK ---
Insurance policies typically in a company's portfolio of coverage may also respond to and cover legal fees associated with an investigation by a governmental body even in the absence of a lawsuit or before a formal claim is filed against a company. See Syracuse University v. National Union Fire Ins. Co. of Pittsburgh, PA., 975 N.Y.S.2d 370 (N.Y.Sup. 2013), aff'd, 976 N.Y.S.2d 921.
The policies require the insured to provide prompt notice of a potentially covered suit or claim soon after the insured becomes aware of such suit or claim. Insurers frequently raise an untimely notice defense and in certain jurisdictions coverage may be forfeited if notice was untimely even if the insurer was not prejudiced. Consequently, companies facing the potential of obesity lawsuits and/or investigations should understand exactly which policies they have that may provide coverage for such suits and/or investigations in order to preserve their claims and comply with notice obligations.
Federal Regulations
A comprehensive regulatory scheme governs food safety, food labeling, and food ingredients. At the federal level, this is the primary responsibility of the FDA, although meat, poultry, and certain egg products lie within the jurisdiction of USDA's Food Safety and Inspection Service (FSIS).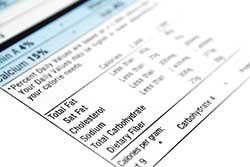 In broad terms the government has four basic options in its evaluation of the status of a food or food ingredient: (1) it can allow its unrestricted use; (2) it can impose some level of restrictions on its use; (3) it can require informational labeling; or (4) if there is a safety issue, it can ban its use. FDA's approach to all such issues is anchored in section 402 of the Federal Food, Drug, and Cosmetic Act (FDCA) and the Food Additive Amendments of 1958 to the FDCA. Under these provisions, the FDA has extremely broad authority to regulate labeling, food, and ingredients used in food. Safety of food/ingredients is defined as "reasonable certainty in the minds of competent scientists that the substance is not harmful under the intended conditions of use." However, the determination of safety of any ingredient is subject to the current science, and, may in theory be overcome at any future point in time if science, as filtered through the FDA policy-making process, so dictates. We have seen this operate in the past with cyclamates and most recently through FDA's issuance of a proposal to phase out the use of certain partially-hydrogenated oils in further processed foods. See Tentative Determination Regarding Partially Hydrogenated Oils; Request for Comments and for Scientific Data and Information, 78 Fed. Reg. 67,169 (November 8, 2013). In its proposal the agency asserts that, notwithstanding prior historical acceptance, the current weight of scientific opinion demands such action.
The Center for Science in the Public Interest (CSPI), the interest group that has most aggressively promoted this action, also has petitions pending before the FDA that would restrict the use of sodium, sugar, and other sweeteners in certain processed foods. Such petitions seek use restrictions as opposed to outright bans, coupled with additional labeling requirements. This is not to suggest that any favorable FDA response to such requests is imminent. But it does highlight the significance of the GRAS concept as the regulatory point of engagement with these issues, and it also points to the potential role in labeling and use restrictions as part of the regulatory landscape and, from at least some perspectives, the source for potential middle ground as well.
It also raises questions about the degree of preemptive effect that FDA's action or inaction within this area has today and will have in the future. In terms of product labeling, FDA does not have express preemptive authority beyond the limited grant in the Nutrition Labeling and Education Act of 1990 (NLEA, 21 U.S.C. § 343-1) (as distinct from FSIS, which has complete preemption for the labeling of meat and poultry products). Issues regarding invalid preemption and primary jurisdiction will continue to be highly relevant to further controversies in this area.
The fact that the FDA has acted to regulate certain business activities of food and beverage companies may provide an additional defense against plaintiffs asserting mislabeling, consumer fraud, or tort claims against such companies. Such cases involve claims that potentially encroach on the FDA's jurisdiction, creating an opportunity for the food or beverage company to advance the defense that the claims are preempted. For example, the Third Circuit upheld dismissal of a proposed class action against Johnson & Johnson that alleged that J&J misrepresented that its butter/margarine substitute had no trans fat and was proven to reduce cholesterol. See Young v. Johnson & Johnson, No. 12-2475, 2013 WL 1911177 (3rd Cir. May 9, 2013). The claim was held to be preempted by the FDCA, 21 U.S.C. § 301 et seq., as amended by the NLEA. The Third Circuit held that FDA regulations under that act authorized J&J's cholesterol claims. Similar preemption defenses may be available to a food and beverage company facing obesity lawsuits in the future.
Compliance Strategies
The risk environment for most food and beverage companies today is rapidly evolving. Traditional compliance concerns such as those that might accompany an FDA inspection or a voluntary product recall persist. In addition, the need for proper substantiation of product labeling, advertising, and other forms of promotion as protection from competitive challenge remains a constant. But the emerging litigation environment adds a critical new dimension and strongly suggests that compliance programs in this area need to be reviewed and upgraded.
Companies can, however, take steps to mitigate these compliance risks. An important first step is to determine exactly what those risks are by conducting a risk assessment. Risk assessments are generally recognized to be an essential tool of any compliance program. See generally United States Sentencing Commission, Guidelines, Guidelines Manual (hereinafter USSG), § 8B2.1(c) (2012). After conducting a risk assessment and learning the risks, the company should, when warranted, undertake some form of proactive audit or review to determine if employees are complying with applicable law and the company's compliance policies and if the company's policies regarding the matters discussed herein are adequate to address the risks. See USSG, § 8B2.1(b)(5). Our experience is that these risk assessments and compliance reviews can be quite illuminating to a company regarding their risks, whether their employees are complying with existing law and internal policies, and whether the company's compliance program is adequate to prevent and detect risks faced by the company.
The prospect of a wave of obesity lawsuits and/or governmental investigations in the near future is the subject of much debate. While no one can predict with certainty what course the current trend of labeling cases and investigations may take, what is certain is that steps taken now to place companies in a better position to face future lawsuits and/or investigations will reap benefits in the future. A coordinated approach that looks to preserve and maximize insurance assets, use federal regulations proactively, and refocus compliance programs to address issues head on will strengthen a company's position in the future.
Daniel E. Chefitz ([email protected]), Anthony T. Pavel ([email protected]), Robert J. Bittman ([email protected]), and Gerald P. Konkel ([email protected]) are Partners in the Washington, D.C. office of Morgan, Lewis & Bockius, LLP.