January: the start of a new year and the month of new beginnings. It's the perfect time for an article on weight management, which is one of the top topics for resolutions made each new year, encompassing everything from exercising more to eating less and eating healthy.
While the basic premise of losing weight is to consume less calories than calories burned, the face of weight management and weight loss has evolved. Today's weight management programs also focus on other areas, including burning fat, building lean muscle, boosting metabolism, and suppressing appetite. Here's a look at some of the ingredients that affect these areas, including conjugated linoleic acid, lean proteins, dietary fiber, pulses, and botanical extracts.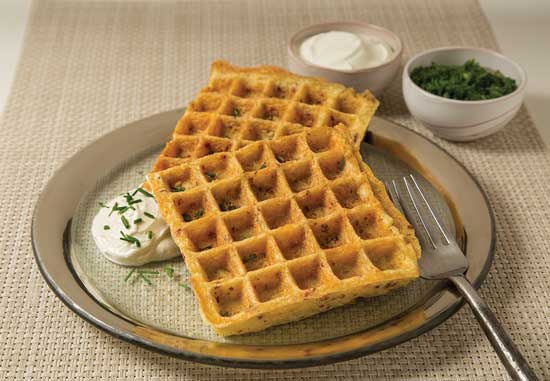 Nuts
Healthy snacking, or smart snacking, has become a booming trend because people are looking to make their snacks count for more than just satisfaction. Consumers don't want empty-calorie snacks. Today's snacks need to be satisfying, filling, and nutritious. Nuts such as almonds and pistachios are popular healthy snacks. Not only are they nutritious and convenient, they also provide satiety, making them ideal snacks for weight management.
A 1 oz serving of almonds provides 160 calories and nutrients, including protein (6 g), dietary fiber (4 g), good unsaturated fats (13 g), and vitamins and minerals, including vitamin E, magnesium, and potassium. A 2012 study published in the American Journal of Clinical Nutrition found that a 1 oz serving of almonds (about 23 nuts) has just 129 calories as opposed to the previous count of 160. That's a 20% decrease, says the Almond Board of California, Modesto, Calif. (almonds.com).
Berryman et al. (2015) found that in addition to improving a number of heart disease risk factors, almond consumption also helped reduce central adiposity (belly fat) in the study subjects. The study was conducted on 52 overweight, middle-aged adults who had high total and LDL cholesterol but were otherwise healthy. The subjects ate cholesterol-lowering diets that were identical except that one group was given a daily snack of 1.5 oz (42 g) of whole natural almonds while the other group was given a banana muffin that provided the same number of calories.
The subjects who ate almonds, compared to those who ate banana muffins, had decreased total cholesterol and LDL cholesterol. In addition, those who consumed muffins had reduced HDL (good) cholesterol levels. Despite no differences in body weight or total fat mass, those who consumed almonds had significantly reduced abdominal fat mass, waist circumference, and leg fat mass compared to those who ate muffins.
Whole almonds make an ideal snack, but in July 2015, Blue Diamond Almonds Global Ingredients Division, Sacramento, Calif. (bdingredients.com), launched a new option: a line of almond flour that can be used to create nutritious foods and snacks. Each quarter-cup serving of the flour contains 6 g of protein, 3.5 g fiber, and 75 mg of calcium. In addition, almond flour is low on the glycemic index, naturally gluten-free, and a source of vitamin E. At the 2015 IFT expo, almond flour was showcased in a lemon-almond pound cake and chocolate chunk cookies. The almond flour comes in three varieties: Extra Fine Natural, Extra Fine Blanched, and Fine Blanched.
A 1 oz serving of pistachios is equivalent to about 49 nuts, more nuts per serving than any other snack nut. This contains about 160 calories, according to the American Pistachio Growers, Fresno, Calif. (americanpistachios.org). Hernandez et al. (2012) showed that short-term consumption of a pistachio nut snack helped decrease body weight and percent body fat in young, healthy adults as compared to a refined carbohydrate snack. For the study, 41 non-obese, normolipidemic subjects with a mean age of 23 years were divided into two groups consuming isoenergetic (150 kcal) snacks of either 26.5 g of pistachios or 38.5 g of pretzels twice daily. After three weeks, the body weight and percent body fat were significantly decreased in those who consumed the pistachios.
--- PAGE BREAK ---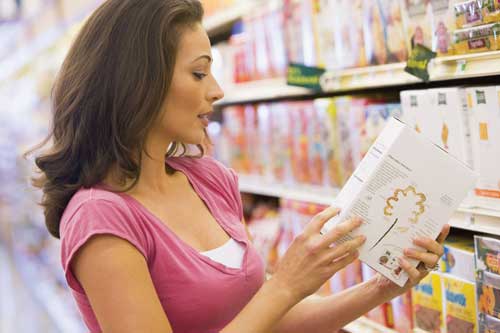 Dietary Fiber
Inulin, oligofructose, and fructooligosaccharides are prebiotics that aid in calcium absorption, contribute to satiety, and can also function as fat mimetics and bulking agents to help reduce calories in foods and beverages.
BENEO, Morris Plains, N.J. (beneo.com), offers Orafti Synergy1 oligofructose-enriched inulin derived from chicory root. A study conducted at the University of Calgary in Canada showed that the chicory root fiber improved appetite regulation and decreased food intake in overweight and obese children, helping those children to eat less naturally (BENEO 2015; Hume et al. 2015; Nicolucci et al. 2015). Forty-two overweight and obese children between the ages of 7 and 12 years were included in the study and closely followed for 16 weeks. The results showed that children who consumed 8 g of Orafti Synergy1/day had significantly higher ratings in their feeling of fullness and satisfaction and lower prospective food consumption. Also, satiety was significantly higher with the fiber supplementation. At the end of the study, the lower food intake showed a definite impact on the children's body weight.
Oliggo-Fiber inulin from Cargill, Minneapolis, Minn. (cargill.com), may help maintain a feeling of fullness for longer periods after eating. In addition, inulin's functional properties as a fat mimetic and bulking agent may enable caloric reduction by replacing some fat and/or sugar in food formulations. Oliggo-Fiber inulin is a naturally sourced fructan extracted from chicory root.
Ingredion, Westchester, Ill. (ingredion.com), offers HI-MAIZE resistant starch and WEIGHTAIN. HI-MAIZE is a dietary fiber with proven benefits for healthy blood sugar and weight management. Additionally, HI-MAIZE whole grain corn flour, with its high fiber content, promotes satiety and can reduce caloric content of baked goods and snacks. WEIGHTAIN satiety ingredient helps consumers reduce daily caloric intake, better manage their hunger, and keep their weight under control. Leveraging Ingredion's high-amylose resistant starch, whole grains, hydrocolloids, and unique composite technology, WEIGHTAIN delivers on three satiety mechanisms. First, starch fermentation in the colon triggers satiety. Second, increased gastrointestinal viscosity prolongs absorption, reducing calorie consumption. Finally, whole grains delay digestion, helping to reduce hunger pangs.
Fibersol-2 from ADM Matsutani, Decatur, Ill. (fibersol.com), can provide a feeling of fullness. In conjunction with this feeling, Fibersol-2 also has an impact on certain food-intake hormones. It can be used to achieve a reduction in total calories and sugars when used to replace 4 kcal/g of carbohydrates. The ingredient is derived from corn grown in the United States and can be labeled as "digestion-resistant maltodextrin," "resistant maltodextrin," "maltodextrin," or "soluble corn fiber."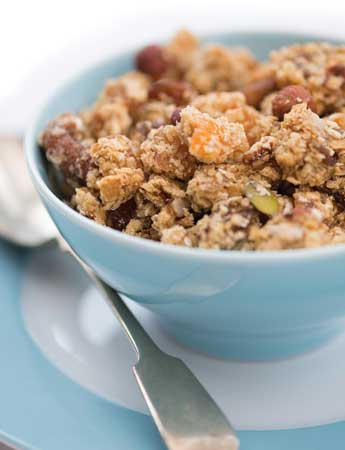 Tate & Lyle, Decatur, Ill. (tateandlylefibres.com), offers PROMITOR dietary fiber. It is available with 70%, 85%, or 90% fiber content, and, depending on fiber level, it is available in liquid, powder, and agglomerated versions. The soluble corn fiber ingredient helps reduce calories by rebalancing bulk, viscosity, and mouthfeel in reduced-sugar and reduced-fat products.
Litesse polydextrose from DuPont Nutrition & Health, Terre Haute, Ind. (dupont.com), can help reduce energy intake by aiding the manufacture of foods and beverages that are less calorically dense and that have a lower glycemic response. In addition, human clinical studies have shown that Litesse can enhance satiety, thereby reducing subsequent food intake, with total caloric reductions of 5%–25%. Astbury et al. (2013) showed that polydextrose can effectively reduce subsequent energy intake in a dose-dependent manner.
Pulses
Pulses, which include dry peas, lentils, chickpeas, and dry beans, are growing in popularity. In fact, the 68th United Nations General Assembly declared 2016 the International Year of Pulses (IYP). The IYP 2016 aims to heighten public awareness of the nutritional benefits of pulses as part of sustainable food production aimed toward food security and nutrition.
Pulses are very high in protein and fiber and are low in fat. One serving size of pulses is equivalent to 1/4 cup of raw pulses and 1/2 cup of cooked pulses. A 1/2 cup of cooked pulses is equivalent to 1 serving of vegetables and 2 oz of meat, according to the USA Dry Pea & Lentil Council, Moscow, Idaho (cookingwithpulses.com). With up to 9 g of protein per 1/2 cup, pulses offer a low- or fat-free alternative to some animal proteins. In addition, a single serving of chickpeas, lentils, or split peas is an excellent source of fiber, providing nearly half of the recommended daily allowance.
--- PAGE BREAK ---
Protein
Lean proteins such as soy, whey, pea, and vegetable are an integral part of many weight management programs. The focus on these lean proteins stems from building and maintaining lean muscle and keeping body fat at a minimum, ultimately shining a light on ideal body composition. In addition, research indicates that protein benefits satiety.
Leidy et al. (2015) demonstrated that afternoon snacking, particularly on high-protein soy foods, improved appetite, satiety, and diet quality in adolescents. The study was conducted by researchers from the University of Missouri in collaboration with DuPont Nutrition & Health. It involved 31 healthy adolescents who consumed a high-protein snack, a high-fat snack, or no snack during the afternoon for three days. On day four of each treatment, the participants completed an eight-hour testing day containing pre- and post-snack appetite questionnaires. Ad libitum dinner and evening snacks were provided and assessed. The results showed that consuming the high-protein snack delayed eating initiation versus consuming no snack. Consuming the high-protein snack or the high-fat snack reduced appetite versus consuming no snack, with the high-protein snack eliciting greater reductions than the high-fat snack. Consuming the high-protein snack also led to fewer high-fat/high-sugar evening snacks than consuming the high-fat snack or no snack.
In a meta-analysis, Miller et al. (2014) showed that the current body of literature supported the use of whey protein, either as a supplement combined with resistance exercise or as part of a weight loss or weight maintenance diet, to improve body composition parameters. Fourteen randomized controlled trials were included, with a total of 626 adults completing the studies. When researchers analyzed those weight loss studies that used whey protein to replace calories in the diet, they found that the participants had a decrease in body weight of 4.2 kg (9.2 lb), on average, compared to baseline values with whey protein intake. Additionally, after analyzing muscle protein synthesis studies that included resistance exercise along with whey protein consumption, the researchers found that participants had a statistically significant increase in lean body mass of 2.24 kg (4.9 lb) on average.
Zdzieblik et al. (2015) showed that collagen peptide supplementation in combination with resistance training further improved body composition by increasing fat-free mass, muscle strength, and loss in fat mass. The objective of this study was to assess the influence that post-exercise protein supplementation with collagen peptides had on muscle mass and muscle function in elderly subjects with sarcopenia. The randomized double-blind placebo-controlled study involved 53 male subjects with sarcopenia (class I or II). They underwent a 12-week guided resistance training program and received a protein supplementation of either collagen peptides (15 g/day) or silica as the placebo. Fat-free mass, fat mass, and bone mass were measured before and after the intervention. After the training program, all the subjects had significantly higher levels of fat-free mass and bone mass with significantly lower levels of fat mass. The effect was significantly more pronounced in the subjects who consumed collagen peptides.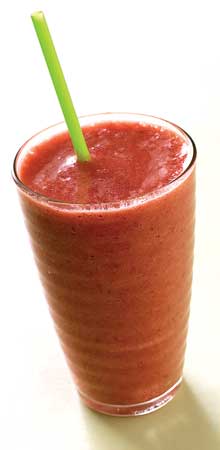 Conjugated Linoleic Acid
Conjugated linoleic acid (CLA) is present in many weight management products because it has been shown to have a beneficial effect on maintaining body composition. Whigham et al. (2007) showed that CLA given at a dose of 3.2 g/day produced a modest loss in body fat in humans. This was a meta-analysis of human studies in which CLA was provided as a dietary supplement to test its efficacy in reducing fat mass.
In addition to reducing body fat, Tonalin from BASF, Florham Park, N.J. (basf.com), has been clinically proven to maintain lean body mass. Naturally sourced from safflowers in North America and South America, Tonalin is the most researched CLA brand backed by 18 clinical studies. New delivery formats are helping to drive demand for Tonalin among target markets from fitness enthusiasts to busy consumers. For example, Tonalin CLA Go-For-It Sports Chews are a convenient "no water needed" option for sports enthusiasts to reduce body fat and build lean muscle mass before or during their sports activities. The chew is brightly colored with BASF's beta-carotene powder, a source of vitamin A. On-the-Go Iced Coffee with Tonalin targets busy fitness enthusiasts who prefer getting their CLA in a ready-to-drink meal replacement beverage, before or after their workout. Tonalin CLA is shelf stable in chews and meal replacement beverages, does not require refrigeration, and can be easily formulated in a variety of flavors.
Stepan Lipid Nutrition, Maywood, N.J. (stepan.com), also offers Clarinol CLA. It has been shown to help reshape bodies by reducing body fat and building lean muscle mass in 8–12 weeks when combined with a balanced diet and exercise program. It is a natural source of CLA, inhibiting the transport mechanism of fat into fat cells. By stimulating muscle enzymes, Clarinol also helps the body burn more fat.
Extracts
PLT Health, Morristown, N.J. (plthealth.com), offers Satiereal, a patented, clinically studied satiety ingredient derived from the flowers of saffron crocus. Crocus sativus L. Satiereal has been shown to act on serotonin, a neurotransmitter that plays a role in satiety and appetite.
Gout et al. (2010) indicated that Satiereal consumption produced a reduction of snacking and created a satiating effect that could contribute to body weight loss. Sixty healthy, mildly overweight women participated in this randomized, placebo-controlled, double-blind study that evaluated the efficacy of Satiereal supplementation on body weight changes over an eight-week period. Twice a day, the subjects consumed 1 capsule of Satiereal (176.5 mg extract)/day or a matching placebo. Caloric intake was left unrestricted during the study. Consuming Satiereal showed a significantly greater body weight reduction than the placebo after eight weeks. The mean snacking frequency was significantly decreased in those who consumed Satiereal compared with those who took the placebo.
Stepan Lipid Nutrition offers PinnoThin, an all-natural appetite suppressant. It contains pure, all-natural oil, extracted from the nuts of the Korean pine tree. PinnoThin and its natural metabolites have been shown to increase the release of the satiety hormones cholecystokinin and glucagon-like peptide 1 in the blood. Both hormones send signals of satiation to the brain and are essential in regulating food intake.
Nexira, Somerville, N.J. (nexira.com), offers ID-alG, a brown seaweed extract that is 100% natural and contains high levels of original marine polyphenols, minerals, and trace elements. Research at Nexira has shown that the polyphenols contained in ID-alG have the properties to inhibit two of the main digestive enzymes, alpha-amylase and lipase, thereby limiting caloric intake.
Next month's Nutraceuticals section will showcase grains.
---
www.ift.org
Members Only: Read more about ingredients involved in weight management online at ift.org. Type the keywords into the search box at the upper right side of the home page.

Linda Milo Ohr,
Contributing Editor
Denver, Colo.
[email protected]
References
Astbury, N. M., M. A. Taylor, and I. A. Macdonald. 2013. "Polydextrose Results in a Dose-dependent Reduction in ad libitum Energy Intake at a Subsequent Test Meal." Br. J. Nutr. 110(5): 934-942.
BENEO. 2015. "Orafti Synergy1 from BENEO provides new opportunities to fight obesity in children." Press release, May. BENEO, Morris Plains, N.J. beneo.com.
Berryman, C. E., S. G. West, J. A. Fleming, P. L. Bordi, and P. M. Kris-Etherton. 2015. "Effects of Daily Almond Consumption on Cardiometabolic Risk and Abdominal Adiposity in Healthy Adults with Elevated LDL-cholesterol: A Randomized Controlled Trial." J. Am. Heart Assoc. doi: 10.1161/JAHA.114.000993.
Gout, B., C. Bourges, and S. Paineau-Dubreuil. 2010. "Satiereal, a Crocus sativus L Extract, Reduces Snacking and Increases Satiety in a Randomized Placebo-controlled Study of Mildly Overweight, Healthy Women." Nutr. Res. 30(5): 305-313.
Hernandez, L. M., N. E. Meichtry, D. Soto, S. Sringkarawat, M. Y. Hong, S. Hooshmand, M. Kern, and Y. Petrisko. 2012. "The Effects of Consuming a Pistachio Snack versus a Refined Carbohydrate Snack on Blood Lipids, Blood Glucose, Body Weight, and Body Composition in Young, Healthy Adults." FASEB J. 26 (Meeting Abstract Supplement) lb396.
Hume, M., A. Nicolucci, and R. Reimer. 2015. "Prebiotic Fiber Consumption Decreases Energy Intake in Overweight and Obese Children." FASEB J. 29(1): Supplement 597.3.
Leidy, H. J., C. B. Todd, A. Z. Zino, J. E. Immel, R. Mukherjea, R. S. Shafer, L. C. Ortinau, and M. Braun. 2015. "Consuming High-protein Soy Snacks Affects Appetite Control, Satiety, and Diet Quality in Young People and Influences Select Aspects of Mood and Cognition." J. Nutr. 145(7): 1614-1622.
Miller, P. E., D. D. Alexander, and V. Perez. 2014. "Effects of Whey Protein and Resistance Exercise on Body Composition: A Meta-analysis of Randomized Controlled Trials." J. Am. Coll. Nutr. 33(2): 163-175.
Nicolucci, A., M. Hume, and R. Reimer. 2015. "Effect of Prebiotic Fiber-induced Changes in Gut Microbiota on Adiposity in Obese and Overweight Children." FASEB J. 29(1): Supplement 276.6.
Whigham, L. D., A. C. Watra, and D. A. Schoeller. 2007. "Efficacy of Conjugated Linoleic Acid for Reducing Fat Mass: A Meta-analysis in Humans." Am. J. Clin. Nutr. 85(5): 1203-1211.
Zdzieblik, D., S. Oesser, M. W. Baumstark, A. Gollhofer, and D. König. 2015. "Collagen Peptide Supplementation in Combination with Resistance Training Improves Body Composition and Increases Muscle Strength in Elderly Sarcopenic Men: A Randomised Controlled Trial. Br. J. Nutr. 114(8): 1237-1245.