Recipe: Cheeto's Flamin' Hot Korean Bibimbap Top 'N' Go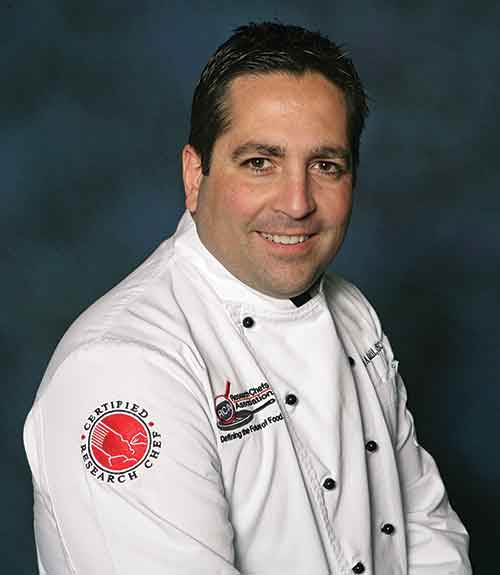 Stephen Kalil joined PepsiCo as their first ever corporate chef in 2007 and since then has been instrumental in designing a rigorous and efficient process of integrating culinary design with consumer insights, food science, technology, and marketing. As both a Certified Executive Chef with the American Culinary Federation and a Certified Research Chef with the Research Chefs Association, Kalil deftly implements the art of culinology to drive new product development, including the successful Lay's Do Us a Flavor contest.
Q: You've been involved in the food business since you were a teenager helping your family to expand Steve's Backroom. How did that experience and your time at The Cheesecake Factory and Chili's shape your culinary approach?
Stephen Kalil: Working for my parents and the family business really gave me a tremendous work ethic and discipline in creating great foods with great quality on a continuous basis. My family also had a wholesale business, which really gave me an advantage when I went to work at The Cheesecake Factory. There, we manufactured food on a large scale but everything in the restaurant was made from scratch on the premises and the volume was tremendous. So my knowledge of how to take a simple kitchen recipe and turn it into something that could be mass produced in large volumes on a regular basis certainly served me well.
And working at The Cheesecake Factory allowed me to cut my teeth in a lot of different styles of cuisine. I don't think there was a restaurant at the time—in the '90s—that you could go to and have dishes representing Asian cuisine, Italian cuisine, American comfort food, as well as other emerging international cuisines. So that actually helped my repertoire.
When I went to work for Chili's, I had just started getting involved with the Research Chefs Association (RCA). I became a Certified Research Chef, served as RCA president in 2008 on the board for eight years, and am currently the president of their Culinology Education Foundation. What I learned there is that chefs needed to learn how to work with their strategic partners in other areas of food production and food manufacturing. It introduced me to food science and all the discipline that goes into taking a gold standard that you can create in a restaurant kitchen environment and translating that to a large scale production environment with the vendors that were serving us at Chili's.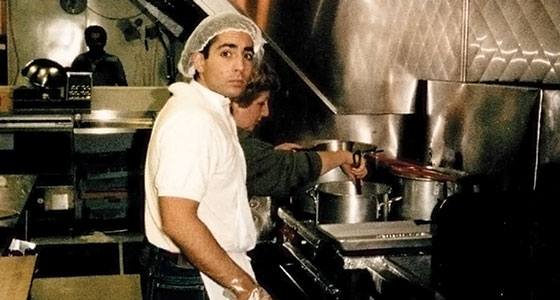 Q: As the first ever corporate chef for PepsiCo, what did you face when you came on board? What were your goals?
Kalil: At the time—about nine years ago—there weren't many culinary positions within large food and beverage companies that were new to the organization. This meant I was able to recreate and redefine how culinary can partner with food science to create innovations for the marketplace. But I also had a big challenge ahead of me and I sensed that there was a lot of apprehension because nobody internally had worked with a chef before, let alone had a chef on staff to partner with them in product development. They thought there was going to be a paradigm shift in how things were done.
I brought what I learned from the Research Chefs Association about having a holistic collaboration between culinary, food science, technical, and even layering in consumer insights and marketing and approaching product development from the consumer lens to create innovative products that delight the customers every day. When the technical team and scientists understood that I was there to work with them and not to redesign how their work was being done, they understood the value of culinary and it quickly grew to a capability that was desired across multiple business units globally.
Q: PepsiCo is a huge corporation with numerous brands. I know you work a lot with Frito-Lay, but how does your role fit into the larger corporate structure?
Kalil: Culinary within PepsiCo is a function that is embedded in research and development, but partners with the other disciplines on product design and inspiration prior to it even going into a process that applies all of our R&D rigor and resources. It's necessary for us to understand on a large scale what the consumer wants and what they would like to experience from our brand and product. We can then take that and translate it into design ideas that can be implemented into the R&D product development process.
So we have chefs working across all three of our major categories—global snacks, nutrition brands and products, and beverages. I'm responsible for the strategic and capabilities growth for culinary across all categories. I've helped recruit all the chefs that we have and have helped design our culinary centers and our R&D locations, whether it be Shanghai, Dubai, or New York.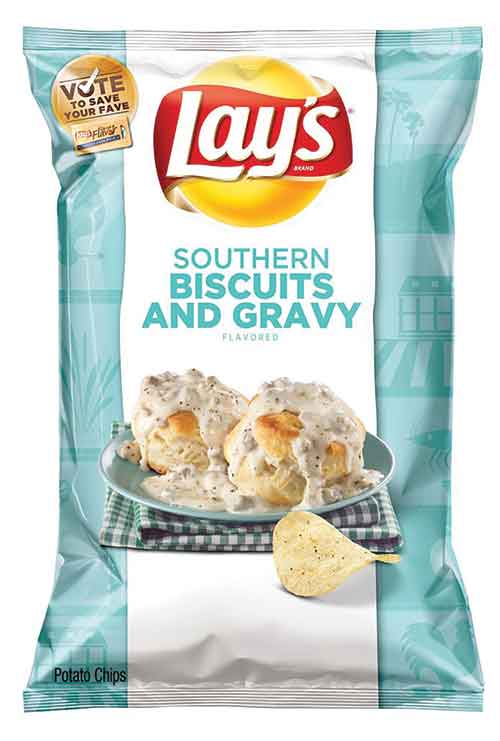 Q: What does this unique product development process look like?
Kalil: Well, I can't get into too much detail because it is a proprietary process. But it's also an intuitive process. In its essence, it is taking product ideas, flavorsome forms, and primarily flavors—it's all about the flavor experience—and understanding them through chefs' executions of those flavors. For example, the Lay's Do Us a Flavor finalists from last year came up with ideas like the New York Reuben or Southern Biscuits and Gravy, but not all biscuits and gravy taste the same. So it's about understanding the breadth of the different executions, finding that one consumer preferred execution, and then using our best-in-class flavors, flavorists, and seasoning people to deliver that flavor experience on a Lay's potato chip.
Q: What do you depend on to keep your finger on the pulse of what consumers want from their food and what they will want years from now?
Kalil: We definitely depend on our consumer insights team at PepsiCo and their expertise in putting the data behind the trends. But when you're a chef you need to have your finger on the pulse of what the consumer preferences are and where the consumer is experiencing foods on your own, independent of somebody coming to you with a PowerPoint presentation saying, "We surveyed 100,000 people and the next big thing is spicy fried chicken instead of regular fried chicken."
And the way the world's connected now, it's so much easier to do that. I'll go onto Flipboard, for instance, and learn so much from the articles on food that people are sharing through social media and news aggregating technologies. I also have a little bit of luxury in my personal life—my wife and I have a dual income and no children so we get to travel a lot and experience new things. That helps me do the sort of down and dirty ethnography studies while I'm traveling. I can observe people and their behaviors—what pleases them and what they shy away from.
Q: Are you looking for more opportunities to partner with foodservice on items such as the Doritos Locos Taco in the future?
Kalil: Of course. Actually, the Doritos Locos Taco really was the first product that took us, as a company, down the food path for foodservice. We had done custom foodservice innovation with our beverages, such as the Mountain Dew Baja Blast, which was developed specifically for Taco Bell and only available at Taco Bell. But on the food side we had never done custom foodservice innovation before. It was a big win for us to learn that our food brands can play well with restaurant brands.
We are continually testing branded foodservice innovation with some of our chain restaurant customers—some of it might make the menu and some of it might be redesigned and reworked. But I can tell you with extreme confidence that branded foodservice innovation for PepsiCo is a big initiative and we do have other products in the pipeline.
[Note: About a month after the interview with Chef Kalil, Burger King and Frito-Lay announced a brand collaboration to launch Mac 'n Cheetos for sale at Burger King locations this summer. These deep-fried sticks of macaroni and cheese are encrusted in Cheetos-flavored breading and are shaped like the Cheetos Puffs snack.]
Q: How do you leverage new products globally? Or, is everything much more regional now?
Kalil: Absolutely, which is why we're positioned as a global company because we have a standardized space. So the specification on the Lay's potato chip is a standardized specification across the globe. You pair that with the brand equity from Lay's, Doritos, or Cheetos, for example, and you have a global proposition. What happens in the different regions is that we take that global standardized core and we adapt it to the markets based upon consumer preferences around taste preferences and consumer behaviors with touch points around food. We can then deliver the food experiences through those brands that are meaningful within the region. So we don't have to redesign what the tortilla chip base is for Doritos across the world, we just cater the flavor experience.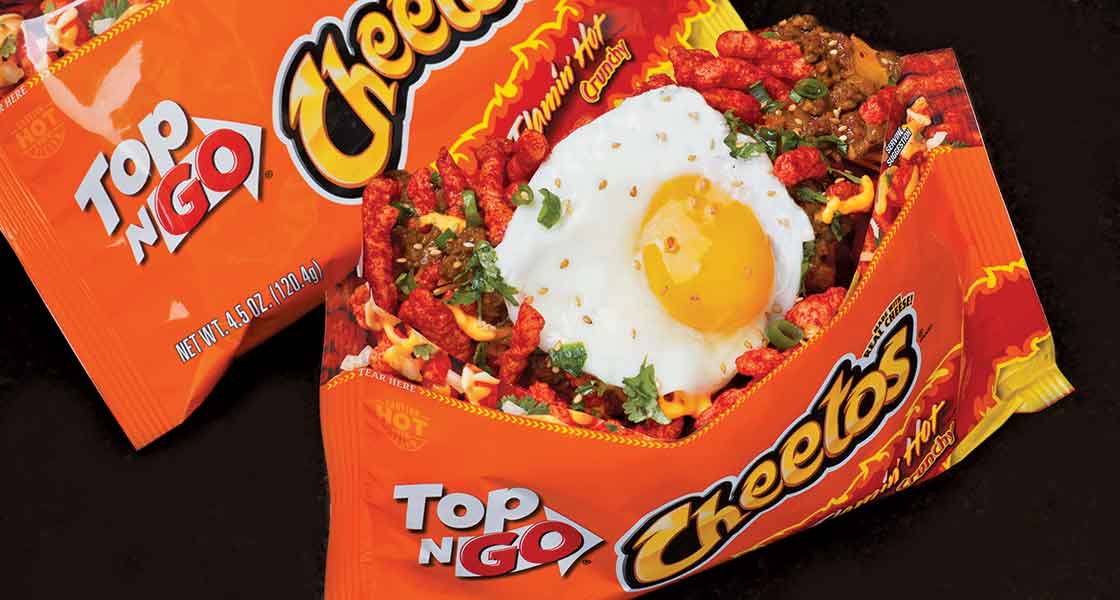 Cheeto's Flamin' Hot Korean Bibimbap Top 'N' Go
(NOTE: this recipe is meant for a large batch/foodservice portion. It can be halved or even cut down by 3/4 with no problems.)
Ingredients:
1 – 3 oz wt bag: Flamin' Hot Cheetos Top 'N' Go bag
2 tbsp: sharp cheese, fancy shred
1 tbsp: Kimchee Sauce/Glaze*
1 tbsp: Sriracha Mayo*
5–6 oz: Korean BBQ Beef & Kimchee Mix*
1 tbsp: green onions, sliced
1 tbsp: cilantro, washed and chopped
1 tsp: toasted sesame seeds
As needed: vegetable oil for frying egg
1 fried egg, sunny side up
*Ingredients with asterisks are separate recipes. Prepare prior.
Method:
Open Top 'N' Go bag of Cheetos by tearing along side of bag where marked.
Build in order of Ingredients listed. (For ease of service fried egg can be placed last and recipe has been adapted to reflect this.)
Serve with a fork and napkin.
Korean BBQ Beef & Kimchee Mix
Makes 9 quarts. Can be kept refrigerated for three days. Can also be frozen.
Ingredients:
10 lb: ground chuck 80/20
5 cups: onions, white, diced 1/8"
3/4 cup: ginger, fresh, peeled & minced
3/4 cup: garlic, fresh and chopped
2 cups: Korean red pepper paste (gochujang) regular, not the extra hot type
1 quart: ginger soy sauce*
5 cups: water
1/2 cup: cornstarch
1/2 cup: cold water (for cornstarch)
5 quarts (prior to cutting and including all juices): Kimchee, Jun Ju brand (Nappa type) cut in 1" pieces, undrained (save juices)
*Ingredients with asterisks are separate recipes. Prepare prior.
Method:
Heat a steam jacketed kettle, Swiss tilt kettle, or large rondeau pan until hot.
Add ground chuck and saute over high heat, breaking up meat with a potato masher until beef is ¾ cooked through and caramelized in places and brown spots occur. When breaking up beef, leave some larger pieces.
Drain excess grease from beef by straining through a sieve or china cap. Return beef to pan.
Add diced white onions, ginger, and garlic to beef in pan, sauté vegetables briefly to soften, do not brown. Continue to cook until beef is thoroughly cooked through.
With heat on medium low, add Korean red pepper paste and stir beef while sautéing and allow meat to become evenly coated with the paste.
Add ginger soy sauce and larger amount of water and bring to a simmer. Lower heat.
Mix cornstarch and smaller amount of cold water until blended. Stir a sufficient amount of slurry into beef mixture to thicken and bring back to simmer.
Stir in cut kimchee with juices and remove skillet from heat. Place in steamwell pan & cover, hold at 165°F for service.
Kimchee Sauce/Glaze
Makes 4.5 quarts. Can be refrigerated up to seven days. Can also be frozen.
Ingredients:
3 quarts: sugar
1.5 quarts: distilled white vinegar
3 cups: Korean red pepper paste (gochujang)
3 cups: soy sauce (Kikkoman brand)
Method:
Place the sugar, vinegar, Korean red pepper paste, and soy sauce in saucepan or pot.
Whisk together and heat over medium heat until the mixture comes up to a low boil, reduce heat after boil is reached and simmer for 3 minutes.
Ice bath to chill, label & date. Refrigerate until needed.
Shake well before use. Serve at room temp for service, not chilled.
Sriracha Mayonnaise
Makes 11 cups. Can be refrigerated up to seven days.
Ingredients:
8 cups: Mayonnaise
3 cups: Sriracha
Method:
Place mayonnaise into a mixing bowl, whisk until smooth.
Add sriracha and whisk until thoroughly blended.
Place in squeeze bottles for service.
Label, Date & refrigerate. Use at room temp for service.
Ginger Soy Sauce (for meat)
Makes 13.75 cups. Can be refrigerated up to five days. Can also be frozen for 30 days.
Ingredients:
5 small yellow onions, peeled and roughly chopped
25 garlic cloves, peeled
10-oz: fresh ginger, peeled, sliced across grain in thin coins
5 cups: soy sauce (Kikkoman Less Sodium type)
1 cup: sugar
1/3 cup: distilled white vinegar
1 and 1/4 cup: toasted sesame oil
1 and 1/4 cup: dark brown sugar
Method:
Place all ingredients into a narrow tall lexan.
Burr blend using a commercial hand held Burr Blender until vegetables are fully pureed.
Divide into 1 quart jars, stirring to keep mixture well blended. Label, Date & Refrigerate.
Note: Shake quart jars or whisk mixture well to blend prior to use!