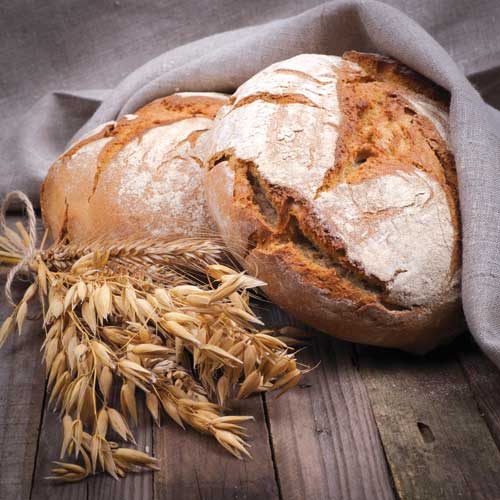 Using sourdough in gluten-free bread
Many consumers choose gluten-free versions of everyday staples, including cereals, pastas, and bread. While commercially produced gluten-free breads have come a long way as the need for them has grown, it can be difficult to produce goods with comparable characteristics of gluten-containing breads. A recent study in the Journal of Food Science examined the possibility of combining sourdough biotechnology with durum wheat semolina to create a better gluten-free bread.
In the study, researchers fermented durum wheat semolina with sourdough lactic acid bacteria and fungal proteases to hydrolyze the gluten. The resulting gluten-free semolina was used to produce bread at the industrial level, which was compared to gluten-containing bread and five commercial naturally gluten-free breads. According to the authors, durum wheat semolina rendered gluten-free offered high availability of free amino acids, high protein digestibility, low starch hydrolysis index, and better technological properties of bread compared with the commercial gluten-free products on the market.
Think proactively about label changes
The U.S. Food and Drug Administration has given manufacturers two years to comply with the changes it has introduced to the nutritional label on food products. It is in companies' best interest, though, to consider the implications these changes will have on the claims they are making sooner rather than later, according to a recent Food Drug Law Institute webinar.
Because the recommended amounts of some components such as sodium have been reduced, companies previously making "low-sodium" claims will need to ensure that their current products can still legally make that claim or consider adjusting their formulations to comply, said Bruce Silverglade, senior consultant, EAS Consulting Group, and principal, Olsson Frank Weeda Terman Matz. In addition, the new guidelines require companies to keep records pertaining to certain elements, including sugar, some fibers, and some vitamins, and speakers emphasized the importance of getting into that habit now.
In addition, because there are a limited number of labeling companies available to all manufacturers, Silverglade advised companies to reformulate and repackage their products ahead of the curve to ensure they are ready before the July 26, 2018, deadline. Silverglade noted that an FDA survey showed that 24% of consumers were confused by the proposed added sugars label, and he said that companies have an opportunity to create marketing and education initiatives to help consumers choose foods that fit within their diets.
Growth potential for Big Food
The top 25 food manufacturers in the United States are growing more slowly than small- and medium-size companies, growing revenue at 1.8% versus the 11%–15% growth smaller companies have experienced. But Big Food can take advantage of several strategies to tap into a $70 billion opportunity in overall food and beverage market growth over the next three years, according to a new report by A.T. Kearney and The Hartman Group.
The report, Is Big Food in Trouble?, explores some reasons for the slowdown, including consumer desire for "real" and fresh food, free-from products, and functional foods, as well as local sourcing, transparency, and customization. Smaller companies have been better able to address some of consumers' changing expectations, and the authors advise larger companies to use controlled acquisitions of smaller established players as well as external venture capital development to add trending categories to their portfolios.
This acquisition strategy can benefit both small and large companies, according to Dave Donnan, partner and global leader of A.T. Kearney's Food & Beverage Practice. "Small companies need capital and distribution coverage that large companies have. Large companies need innovation and very focused products and markets that small companies develop. Many smaller companies look to be acquired by larger companies over time," he says.
To maintain the reputation of the smaller companies, the businesses that acquire them should consider letting them operate as independent brands, he adds. Trending categories larger companies might want to invest in include natural and organic snacks, New Age beverages, sauces and condiments, and new ingredients like quinoa, ramen, and turmeric, Donnan says.
In addition, the authors advise companies to create venture funds to invest, seed, and grow the kinds of brands, products, and technologies that might allow them to take advantage of consumer trends at a lower entry cost. They also encourage them to take advantage of cost take-out and divestiture to enable these investments in growth activities.
--- PAGE BREAK ---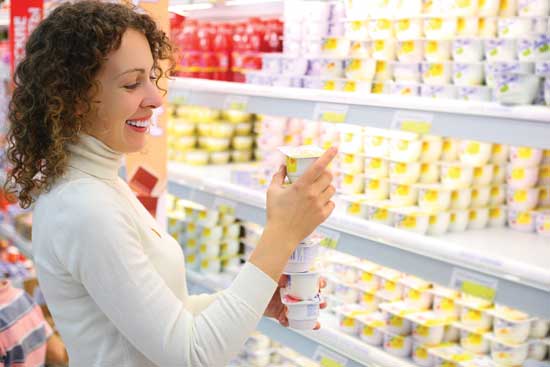 Consumers prefer minimal packaging
Four in five U.S. consumers say that reducing food waste is as important as reducing packaging waste, and 52% prefer to buy foods with minimal or no packaging, according to the Food Packaging Trends U.S. 2016 report from research firm Mintel.
"Our research shows that reducing food waste is top of mind for consumers. This presents opportunities for food brands and retailers to address these concerns through innovative packaging and product messaging," says John Owen, senior food and drink analyst at Mintel. "The prevention of food waste can be positioned not only as a good way for consumers to save money but also as a way to work toward reversing the growing food waste trend through conscious consumption."
When it comes to fresh food, consumers prefer smaller packages to help prevent waste. Fifty-three percent of consumers agree fresh produce spoils before they can eat or use it, and 56% of consumers say they would choose one food over another if its packaging better prevented food from going bad. In addition, 38% say they are swayed by packaging that allows them to view the contents of the food inside.
Consumers are also drawn to single-serve packaging, with 36% of consumers looking for packaging that lets them eat food on the go and 23% saying they often buy individually portioned packs. Perhaps flexible pouches are a good middle ground for convenience; 44% of consumers view pouches as innovative and portable.
Device helps identify aromas
A new device created by researchers at the Centre des Sciences du Goût de l'Alimentation in France may help food formulators enhance consumer acceptance of foods with lower levels of salt, fat, and sugar, according to research presented at a meeting of the American Chemical Society.
The Gas Chromatograph-Olfactometry Associated Taste (GC-OAT) device is used in conjunction with an olfactoscan, which delivers a continuous stream of aromas through a tube to a subject's nose. In the study, researchers used the GC-OAT to isolate molecules from a fruit juice and added them one by one to the stream, asking participants how the molecule contributed to their perceived sweetness of the juice. Thierry Thomas-Danguin, one of the researchers, says that preliminary results suggest this technique could be used to boost the appeal of healthful foods.
"If you buy a product made with 30% less salt, and you don't like it because it isn't very tasty, what do you do?" Thomas-Danguin asks. "You'll probably reach for the table salt and put some into the product. So the target is missed. Our goal is to optimize the reformulation process, so the food industry can produce more healthful products that consumers will like as they are and will choose to eat them regularly."
---
News Bites
• AAK acquired California Oils Corp. from Mitsubishi Corp.
• Bioeconomy company BRAIN, natural product specialist AnalytiCon Discovery, and Roquette announced a new strategic partnership in the form of a consortium named DOLCE.
• Bunge North America has secured a controlling financial interest in Grupo Minsa, a leading corn flour producer.
• Coca-Cola reopened its bottling plant in Dongen, the Netherlands.
• Cott Corp. acquired S&D Coffee, which will continue to operate under the S&D Coffee & Tea name.
• Fiberstar launched a Student Innovation Contest with a top prize of $10,000. Applications are due Dec. 15; click here to apply.
• The GNT Group is investing more than €3 million in its research and development capabilities by constructing new laboratory facilities at its headquarters in Mierlo, the Netherlands.
• Mexican dairy company Grupo Lala has set up a new division for U.S. operations to expand its presence in the country.
• Hach affiliate Hexis received the Silver Award from Coca-Cola FEMSA in its Best Suppliers of 2015 category.
• International Flavors & Fragrances entered into an agreement to acquire David Michael & Co.
• Kettle Cuisine acquired Del Monaco Foods.
• Labatt Food Service opened a new 65,000-square-foot, $28 million meat-cooking facility.
• Land O'Lakes announced the formal organization of a new business unit, SUSTAIN, which will focus on aligning the company's environmental sustainability efforts.
• Research conducted by Farnaz Maleky, assistant professor at The Ohio State University, was recently featured in Popular Science.
• McDonald's announced that it eliminated antibiotics that are important in human medicine from 100% of its chicken supply.
• Mondelēz International dropped its $23 billion bid to buy Hershey after its offer was rejected by the chocolate maker.
• Andrew Mude won the 2016 Norman Borlaug Award for Field Research and Application for his work in developing insurance for never-before-insured communities whose livelihoods depend on herding livestock in drought-prone lowlands of the Horn of Africa.
• Nellson recently launched its newly designed, responsive website, nellsonllc.com.
• Nestlé and Samsung announced a research collaboration to explore the potential of nutrition science and digital sensor technologies to provide new insights into healthy living. Nestlé is also investing CHF 30 million in the Nestlé Quality Assurance Centre in Dublin, Ohio, improving its capacity to test products.
• Niagara Bottling will build a $95 million, 450,000-square-foot facility in Chesterfield County.
• Surlean Foods opened its new state-of-the-art customer innovation facility in Dallas.
• The University of Adelaide and Agilent Technologies Australia collaborated to create Adelaide Glycomics, a new research laboratory that will explore the potential benefits of complex carbohydrates.

Melanie Zanoza Bartelme,
Associate Editor
[email protected]