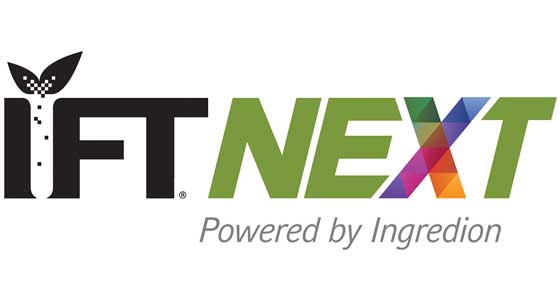 Food science is continually progressing as new discoveries expand its scope and knowledge. Once focused exclusively on the study of the physical, biological, and chemical makeup of food, food science has evolved to embrace nutrition, sensory, toxicology, and other areas of study. This evolution led the Institute of Food Technologists to update its mission 10 years ago to "advance the science of food."
Today, IFT's mission is to "advance the science of food and its application across the global food system," and our vision is "a world where science and innovation are universally accepted as essential to a safe, nutritious, and sustainable food supply for everyone."
While food scientists can lead the global fulfillment of "a safe, nutritious, and sustainable food supply for everyone," we cannot do it alone. It will take collaboration with other scientific disciplines, such as data science, genomics, neuroscience, physiology, biomimetics, sociology, and others as we surmount the challenges of increasing urbanization and megacities, water scarcity and quality, population growth, personalized nutrition, food waste, obesity, climate change, malnutrition, and more.
To illuminate and provide a forum for these challenges to our community of food professionals, IFT recently launched IFTNEXT—the next step in our journey to advance the science of food. IFTNEXT is about engaging passionate, creative, forward-thinking individuals in conversations and activities that provoke a better understanding of how global, transdisciplinary collaboration can advance and instill innovation in the science of food to overcome real-world challenges.
Food science intersects with many other disciplines, and working in collaboration we can find creative solutions to the most pressing problems, such as feeding nearly 10 billion people sustainably by 2050. IFTNEXT will help to connect innovative researchers to issues facing the global food supply.
IFTNEXT embraces big and bold thinking and original thought. Made possible through the generous support of Ingredion, IFTNEXT is a heightened, purpose-driven commitment to bringing provocative ideas and discoveries together to inspire thoughtful, important conversations that challenge conventional approaches with the goal of informing global issues related to the science of food.
In essence, IFTNEXT is a robust and dynamic roadmap to help us better understand the future of our profession. Where will it lead? No one truly knows, and there is no endpoint. But IFTNEXT will assist us in our journey to uncover revolutionary breakthroughs and accumulate greater knowledge to advance the science of food.
At the recent IFT17 annual event in Las Vegas, IFTNEXT unveiled unique programming, thought-provoking and interactive presentations, food-related entrepreneurships, and an innovation competition. Here is a brief recap of some of those exciting initiatives.
A Conversation With Andrew Pelling. This IFTNEXT presentation was planned with a goal of challenging curiosity and inspiring creativity, and scientist, professor, and TED Senior Fellow Andrew Pelling delivered on that.
Pelling began his presentation by relating a story about his younger self—an eager graduate student who was constantly designing experiments based on whatever sparked his curiosity only to find that when he shared his findings, the follow-up would inevitably be the "soul-crushing" question, "what's the application?" As he explained to the IFT17 audience, this led him to believe that knowledge and curiosity in and of themselves had no value without an associated dollar amount.
This drove Pelling to create another type of lab—one that doesn't work on any one thing in particular. It would be "a space to ask any question as long as it is followed by rigorous use of the scientific method," said Pelling. The Pelling Lab at the University of Ottawa brings together artists, scientists, social scientists, and engineers, which, according to Pelling, is the basis for its success. The diversity offers more perspectives and leads people to "ask unconventional and weird questions, which led to better research projects," said Pelling.
Such an approach, which is dedicated to asking questions and embarking on research with no attachment to a specific outcome, allows Pelling to force creativity and the scientific method to act in parallel rather than in opposition to one another. And the scientific discoveries produced from that approach may very well change the world.
Start-Up Alley. Entrepreneurs were in the spotlight in Start-Up Alley, a dedicated exhibit space at IFT17 for small companies with cutting-edge ideas and big potential. The premiere group of Start-Up Alley participants included a company that invented a portable gluten tester for consumers, a marketer of cricket-based food products, and the developer of a technology for super-concentrating milk, among others.
Three Start-Up Alley entrepreneurs participated in a Facebook Live discussion at IFT17. In that interview session titled "How to Survive and Thrive as a Food Start-Up," they shared candid insights into their experiences building small companies.
Food Disruption Challenge. At IFT17, entrepreneurs with big, bold ideas were invited to participate in a brand-new competition, the IFTNEXT Food Disruption Challenge. Open to early stage entrepreneurs working in the food science and technology space, the competition will culminate at IFT18 in Chicago next summer where finalists will pitch their business plans to a live audience of judges, mentors, and investors in a bid to win a grand prize of up to $20,000.
Online submissions for the Food Disruption Challenge will open on January 8, 2018. Semifinalists will be selected in two stages, and 25 of them will move into stage three of the competition. From there, 10 finalists will be selected to participate in a six-week mentoring program where they will receive guidance from business experts on how best to position their companies for success.
Food Technologists Without Borders Panel. IFT and the Feeding Tomorrow Foundation are collaborating with several not-for-profit organizations to set up volunteer programs that leverage the technical know-how of the IFT community in order to provide technology support and solutions for people and regions with critical food needs.
Bernhard Van Lengerich, a Feeding Tomorrow board member who moderated the "Food Technologists Without Borders" panel discussion at IFT17, said the session was designed to raise awareness of the new program, provide real-world examples of the ways in which volunteers are having an impact, and encourage those with an interest in volunteering to sign on to be part of this new initiative.
Design Thinking for Food. In this interactive IFTNEXT session at the annual event, Lauren Shimek, founder and CEO of Food.Tech.Design and Charlotte Biltekoff, associate professor of American studies and food science and technology at the University of California, Davis (UC Davis), introduced the audience to the ways in which design thinking tools can be used to arrive at innovative solutions to food challenges.
Shimek and Biltekoff have partnered on a pilot class at UC Davis in which students from disciplines including food science, the social sciences, and design collaborated to come up with creative solutions to the problem of dining hall food waste. In the class, students tackled the challenge using a four-part process that involved the following: 1) Insight & Inspiration, 2) Synthesis & Strategy, 3) Design & Prototype, and 4) Communication & Storytelling.
After learning about the process, IFT17 session attendees were divided up into groups for a hands-on brainstorming and rapid product prototyping exercise. To conclude the session, everyone came back together to share ideas, and attendees left armed with some design-thinking skills and with their creative juices flowing. With a casual setting and interactive format, the session encouraged forward thinking and collaboration, which are the kinds of things that IFTNEXT is all about.
Additional IFTNEXT presentations at IFT17 focused on consumer trends, genetically modified organisms, and food material specification, among other topics. Two additional Facebook Live presentations took place and are available for viewing—one on the environmental impact of shifting diet patterns and another on 3-D printing of meat products. View these presentations as well as the one on start-ups at iftevent.org/video.
Taking the Big Picture View
An IFTNEXT Think Tank led by a professional facilitator and composed of forward-thinking professionals from within the food world and beyond it met for the first time at IFT17. Members of this advisory panel are dedicated to taking a big picture perspective and will assist in identifying areas of potential future impact in food science to help guide the development of IFTNEXT programming.
"I think you need a group of people who can sit back and think in terms of what linkages are out there between different sectors and how these can affect one another," reflected Think Tank member Tawfik Sharkasi, a former vice-president of innovation for Wrigley who also has executive experience with Nestlé, Kraft, and PepsiCo.
"This group wants to tackle big things and make a difference," summarized Think Tank facilitator Christian Crews.
Bob Swientek is editor in chief of Food Technology magazine ([email protected]).
Kelly Hensel, senior digital editor of Food Technology magazine ([email protected]), and Mary Ellen Kuhn, executive editor of Food Technology ([email protected]) contributed to this article.
IFTNEXT is made possible through the generous support of Ingredion, IFT's Platinum Innovation Sponsor.