From pregnancy to menopause and everything in between, women experience many conditions and health concerns that nutrition can play a beneficial role in. Here is an overview of some of the areas that wellness ingredients may help.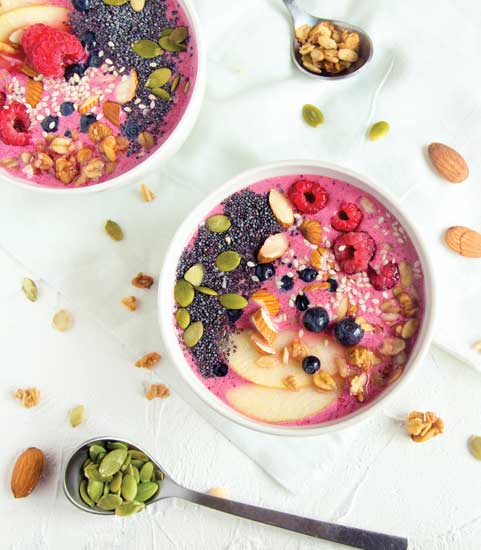 Bone Health
Bone health and osteoporosis have always been a top health concern for women. Of the estimated 10 million Americans with osteoporosis, about eight million, or 80%, are women, according to the National Osteoporosis Foundation, Arlington, Va. (nop.org). The chance of developing osteoporosis increases as women reach menopause. Estrogen, a hormone in women that protects bones, decreases when women reach menopause, which can cause bone loss.
Calcium, vitamin D, and exercise are three factors that contribute to stronger bones for women of all ages. The recommended intakes for calcium and vitamin D are 1,000 mg of calcium/day and 600 IU of vitamin D/day for adult women. While calcium and vitamin D are well known, other nutritional ingredients have been reported to support bone health. Vitamin K2 has been shown to benefit both bone health and heart health by keeping calcium in the bones and excess calcium out of the arteries. NattoPharma, Oslo, Norway (nattopharma.com), offers MenaQ7 Natural MK-7. This naturally derived vitamin K2 (MK-7) uses a fermentation medium with chickpea protein and Bacillus licheniformis. A soy-based option is also available called MenaQ7 Natto. It is manufactured using a soybean protein substrate for Bacillus subtilis fermentation.
A patented dietary ingredient, KoAct is made from a chelation of collagen and calcium. It is available from AIDP, City of Industry, Calif. (aidp.com). The ingredient has been shown to improve bone health by addressing the organic collagen matrix of bones, explains Allan Rillorta, marketing director of AIDP. "In a double-blind placebo-controlled human clinical trial conducted at Florida State University, KoAct demonstrated significant improvement of bone biomarkers favoring increased healthy bone growth. Animal studies also demonstrate heightened femur bone strength and flexibility."
Prebiotics such as fructooligosaccharides and inulin have also been reported to support bone health by boosting the absorption of calcium in teenage girls and in postmenopausal women. Cargill, Minneapolis, Minn. (cargill.com), offers Oliggo-Fiber chicory root fiber. "The enhanced calcium absorption occurs in the large intestine rather than the stomach or small intestine," explains Pam Stauffer, global marketing programs manager at Cargill. "As a result of fermentation, short-chain fatty acids are produced, which lowers the pH of the intestine. This environment solubilizes the calcium, making it more available."
Ingredion, Westchester, Ill. (ingredion.us), offers NUTRAFLORA short-chain fructooligosaccharides derived from pure sugar cane. Slevin et al. (2014) demonstrated that daily supplementation with 800 mg of calcium and 3 g of NUTRAFLORA for 24 months slowed the rate of total body and spinal bone loss in postmenopausal women with osteopenia.
BENEO, Morris Plains, N.J. (beneo.com), offers an oligofructose-enriched inulin, Orafti Synergy1. Naturally extracted from chicory, it too has been shown to be efficient in enhancing the bioavailability of calcium in the diet and supporting calcium absorption.
Most recently, Riva et al. (2017) indicated that a curcumin-based ingredient may be helpful in maintaining a healthy bone density level. Indena, Milan, Italy (indena.com), offers Meriva, a patented delivery form of curcumin. For the study, 57 healthy subjects with a bone mass condition were randomized in two groups. During the 6-month experimental period, the control group followed a standard management to control the bone density while the experimental group combined the standard management with a daily oral supplementation of 1 g of Meriva. At the end of study, bone density levels of the small finger and upper jaw were significantly improved in the subjects in the experimental group.
--- PAGE BREAK ---
Pregnancy and Menopause
Supplement intake peaks during pregnancy and very early motherhood, according to a DSM survey on maternal supplement usage behavior (DSM 2017). The findings from 1,216 respondents across Europe revealed that 87% of respondents reported that they consumed vitamin supplements or fortified products while pregnant, and 75% purchased them during the first 6 months' postpartum. In addition, the survey asked participants about usage rates of essential micronutrients such as vitamins A, D, and E before, during, and after pregnancy. The results showed that products featuring vitamin D were the most popular. DSM, Parsippany, N.J. (dsm.com), offers several key nutrients for women. These include iron to replace monthly losses, vitamin D and calcium for strong bones, omega-3 long-chain polyunsaturated fatty acids to take during pregnancy and to support heart health, and genistein, particularly the pure form found in geniVida, to help reduce symptoms of menopause and help maintain healthy bones.
Choline and omega-3 fatty acids are also important nutrients for pregnant women. Choline plays a role in developing the fetus brain's memory center as well as preventing neural tube defects in an infant during pregnancy. Last year, the U.S. Food and Drug Administration called for manufacturers to voluntarily label choline on the Nutrition Facts Label, according to The Choline Information Council, Escondido, Calif. (cholinecouncil.com). Infant brain development can also benefit from omega-3 supplementation during pregnancy. Omega-3 fatty acids are beneficial for women in the areas of heart health as well as pregnancy and menopause.
"It should come as no surprise that menopause is a health concern, considering all women experience it," says Rikka Cornelia, product manager at BI Nutraceuticals, Rancho Dominguez, Calif. (botanicals.com). During menopause, women look to control symptoms like hot flashes, mood swings, and sleep issues. "A few ingredients BI offers for menopause are black cohosh, dong quai, ginseng, and red clover tops," says Cornelia. The company also offers some botanicals that address other women's health concerns. For instance, chia seeds for pregnancy, biotin for skin health, and cranberry for the urinary/reproductive systems.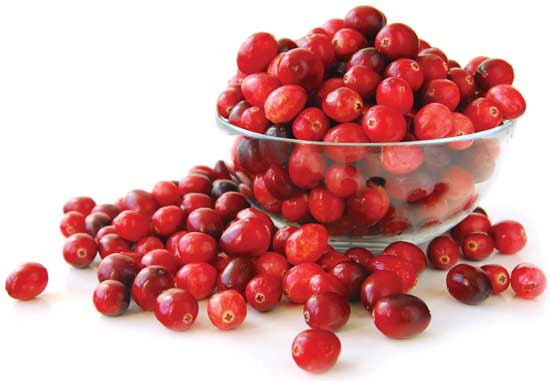 Urinary and Vaginal Infections
Women are well aware that cranberries support urinary tract health. The proanthocyanidins in cranberries are believed to inhibit the adhesion of E. coli to walls of the urinary tract. Fruit D'Or, Villeroy, Quebec, Canada (www.bestcranberry.com), offers Cran Naturelle, a 100% natural cranberry powder made from the whole fruit. A study conducted by Christian G. Krueger, chief executive officer of Complete Phytochemical Solutions, a third-party consulting and contract research company, showed that Cran Naturelle organic cranberry and probiotics may work synergistically to reduce an E. coli infection, a common cause of urinary tract infections (Polewski et al. 2016). In this laboratory study, bioactive proanthocyanidins derived from organic cranberries and a probiotic formulation with Lactobacillus and Bifidobacterium were used.
Bacterial vaginosis is a common vaginal infection characterized as an imbalance of the vaginal microbiota caused by an overgrowth of atypical bacteria. Probiotics are considered to provide antimicrobial activity. Vaginal probiotics are expected to adhere to vaginal epithelial cells and thereby exclude potential pathogens. DuPont Nutrition & Health, Madison, Wis. (danisco.com/probiotics, dupont.com), offers HOWARU Probiotics for women's health. The probiotic formula is a combination of Lactobacillus rhamnosus HN001 (20%) and Lactobacillus acidophilus La-14 (80%) designed to give women the ability to support vaginal health through maintenance of healthy vaginal microbiota. De Alberti et al. (2015) demonstrated that oral administration of this probiotic formula twice daily for 14 days lead to colonization of the vagina in nearly all of the subjects who received it.
Lesaffre Human Care, Marcq-en-Baroeul, France (lesaffrehumancare.com), offers Lynside VAGINACTIV Oral, a unique probiotic yeast (Saccharomyces cerevisiae CNCM I-3856) that can fight vaginal infections and prevent recurrence when taken orally. The healthy yeast has the ability to fight the pathogenic yeast Candida albicans, a prominent cause of vaginal infections.
Weight Issues
Whether trying to lose it or maintain it, weight is a concern for many women. Several ingredients have moved into the spotlight for weight management. PLT Health Solutions, Morristown, N.J. (plthealth.com), for example, recently announced that its new ingredient, SLIMVANCE Core Slimming Complex, was the winner of the NutraIngredients Award for Best New Weight Management Ingredient of 2017. SLIMVANCE is derived from three spices—turmeric, drumstick leaves, and curry leaves—with known uses in traditional medicine. The ingredient works at multiple levels by inhibiting the accumulation of fat into fat cells and enhancing the body's ability to break down fat cells.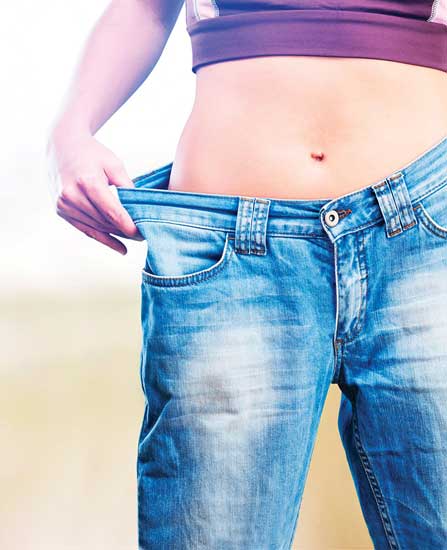 DuPont Nutrition & Health launched HOWARU Shape in May 2017. This probiotic formula was clinically proven to reduce waist circumference in overweight adults. Stenman et al. (2016) showed that taking HOWARU Shape, which contains 10 billion CFU Bifidobacterium lactis B420, reduced waist circumference by up to one inch. When taken in combination with 12 g of Litesse Ultra prebiotic fiber, HOWARU Shape also helped reduced body fat mass and trunk fat.
Two prebiotics from AIDP are believed to benefit weight. PreticX is a xylooligosaccharide. "A recent published trial by UCLA shows that at doses as low as 1 g/day, PreticX preferentially boosts Bifidobacterium growth in the human gut," explains Rillorta. "Furthermore, the study suggests an improvement of the Firmicutes/Bacteroidetes ratio, which could lead to better metabolic response and weight management." CravingZ'Gone is a plant-based galactooligosaccharide satiety-boosting ingredient for healthy weight management. By modulating the microbiota, this ingredient acts on hormones to decrease appetite and food intake.
--- PAGE BREAK ---
Heart Health
Cardiovascular disease and stroke cause 1 in 3 female deaths each year, making heart disease the number one killer of women. An estimated 44 million women in the United States are affected by cardiovascular diseases, and 90% of women have one or more risk factors for heart disease or stroke.
Generally, heart-healthy diets should include fruits and vegetables (4–5 cups/day), oily fish (two 3.5 oz servings/week), fiber-rich whole grains (at least three 1 oz servings/day), and nuts, legumes, and seeds (at least 4 servings/week). Limiting sodium, sugar-sweetened beverages, processed meats, and saturated fats also helps. High blood pressure and high cholesterol are two contributing factors to heart disease.
Plant sterols have been clinically shown to lower cholesterol. They are backed by an FDA health claim and are recommended by the National Cholesterol Education Program of the National Heart, Lung and Blood Institute of the National Institutes of Health. Since they have powerful cholesterol-lowering properties, manufacturers add plant sterols to foods and beverages to address consumer demands for heart-healthy products, says Stauffer. CoroWise plant sterols from Cargill do not affect the taste or texture of foods and beverages and can easily be added to most formulations.
Skin Health
Collagen is a popular ingredient because of its effects on skin. Gelita, Sergeant Bluff, Iowa (gelita.com), offers a bioactive collagen peptide, VERISOL, which has been shown to stimulate skin metabolism and counteract the loss of collagenous extracellular matrix from the inside. Proksch et al. (2014) demonstrated that VERISOL improved skin elasticity in women. In this double-blind, placebo-controlled trial, 69 women aged 35–55 were randomized to receive 2.5 g or 5.0 g of VERISOL or a placebo once daily for 8 weeks. At the end of the study, the subjects in both groups that took VERISOL showed a statistically significant improvement in skin elasticity.
A pure and concentrated form of marine collagen, Naticol, from AIDP, supports the rejuvenation of the body's own collagen, which can help improve skin appearance. The ingredient provides a pure and concentrated level of type I collagen to help rebuild the collagen network due to its small molecular weight and high bioavailability.
Digestive Health
"More women than men report suffering from constipation," notes Rillorta. "Furthermore constipation can have a greater impact on pregnant women." Actazin, a cold-pressed powdered kiwi fruit concentrate available from AIDP, is a natural source of prebiotics, fiber, enzymes, and polyphenols, which support bowel function. It is processed using proprietary technology that retains key nutrients.
Probiotics and prebiotics are associated with benefiting digestive health. "Chicory root fiber has a prebiotic effect, modulating selectively beneficial gut bacteria such as bifidobacteria and improving the conditions in the gut/colon (reduction of pH, increase of short-chain fatty acids, reduction of metabolites from protein fermentation, etc.)," explains Stauffer.
Next month's Nutraceuticals column will examine some of the ingredients highlighted at the IFT17 food expo in Las Vegas.
---
www.ift.org
Members Only:
Read more about ingredients that support women's health at
ift.org
. Type the key words into the search box at the upper right side of the home page.

Linda Milo Ohr,
Contributing Editor
Denver, Colo.
[email protected]