According to IRI's 2016 New Product Pacesetters report, new foods/beverages carried an average of 7.8 benefit statements/claims per package last year. And consumers are paying attention to those claims. In 2016, 49% of shoppers checked the nutrition facts panel when making a food purchase decision; 47% checked the ingredient list; 39%, calorie content, nutrition information, or an icon or graphic on the front panel; 26%, nutritional benefit statements; 19%, country of origin; and 15%, health/medical claims, per the International Food Information Council's (IFIC) 2016 Food & Health Survey. Just over one-third of shoppers always or frequently used their store's nutritional guidance program, and 31% did so occasionally, per the Food Marketing Institute's (FMI) 2016 Shopping for Health report.
Fresh is the most desired food claim, cited by 66% of consumers as especially important in Packaged Facts' 2016 Consumer Survey. Not surprisingly, fresh claims are being used to give shelf-stable and frozen items a healthy halo. Fresh marketers have embraced nutrient content claims on salad kits and heart healthy claims/symbols on fresh meat/poultry.
Overall, 66% of food shoppers looked for health claims that called out avoidance of nutritional negatives, and 65% sought claims that conveyed minimal processing, per FMI's 2016 U.S. Grocery Shopper Trends.
Forty-two percent of food shoppers sought out low sodium; 38%, whole grain; 37%, low sugar; 35%, no trans fats; 26%, low/no fat; 25%, low calorie; 21%, low carb or low/lowers cholesterol; 16%, heart healthy; 15%, vitamin enriched; and 7%, gluten-free, per FMI.
Two-thirds of adults tried to consume more protein in 2016, according to IFIC; 19% sought out vegetarian/plant-based protein options, according to Packaged Facts' 2016 Food Formulation and Ingredient Trends: Plant Proteins. Other claims that drove double-digit sales growth, according to Nielsen, included corn-free, grain-free, and low glycemic.
Claims related to high cholesterol, weight loss/maintenance, high blood pressure, weight management, digestion, heart health, energy, immunity, joint/bone health, diabetes, and hunger control were most sought by consumers, per Packaged Facts' 2015 Functional Foods report.
With only 6% of consumers on the Paleo diet and 2% embracing a vegan diet in 2016, claims related to these specific diets will remain niche. However, one in five consumers reports buying more vegetarian products and one in 10 more lactose-free products, so expect interest in these claims to rise, per FMI data. Given that calorie counting is the most popular approach to dieting, practiced by 43% of dieters, low-calorie claims are a missed opportunity in the marketplace.
Nielsen reports that foods/beverages with an organic claim posted a compound annual growth rate of 14.8% over the past four years, followed by GMO-free at 12.5%, gluten-free at 11.2%, natural at 11.1%, no high fructose corn syrup at 6.8%, and no preservatives at 4.8%.
Natural drove growth in indulgent categories; natural snack sales jumped 17% for the year ended Nov. 26, 2016, versus 7% for regular snacks, per Nielsen. Natural candy sales also shot up by 17% versus 1% for regular candy, and natural cookie sales were up 23% versus 7% for regular cookies.
Technomic's 2016 Healthy Eating Consumer Trend Report found that 53% of adults think a food/beverage with a natural claim is tastier; 40% feel that way about organic products. Artificial sweetener/sugar content was the top concern of label readers in 2016, per FMI. With only 14% of consumers very familiar with either the term "minimally processed" or "clean" eating, use of these specific label terms is not recommended.
Many claims related to sustainability are now being perceived as connoting healthfulness. According to Technomic data, two-thirds of adults equate grass-fed with healthy; 62%, free-range; and 49%, local.
A hormone- or antibiotic-free claim would make 53% of shoppers more likely to purchase fresh meat, according to Nielsen; grass-fed would influence 40%; all-natural, 39%; free-range, 37%; and organic, 33%.
All-natural is the most influential claim in the deli, according to the International Dairy Deli Bakery Assoc.'s (IDDBA) 2017 What's in Store report. Low/no/reduced allergen claims have posted the greatest gains in the dairy case over the past five years, per IDDBA; the frequency of such claims climbed by more than 20%. And with 95% of all items sold in the in-store bakery having no declared health benefit, according to IDDBA, prominently displaying health benefits is a very big idea for this category.
Three in five frozen snack users would like more products with low/no claims (e.g., low sodium, low fat); 22% of these consumers seek more nutrients, according to Mintel's 2016 Frozen Snacks—U.S. report. Six in 10 adults want snacks that deliver an energy boost, according to IRI data.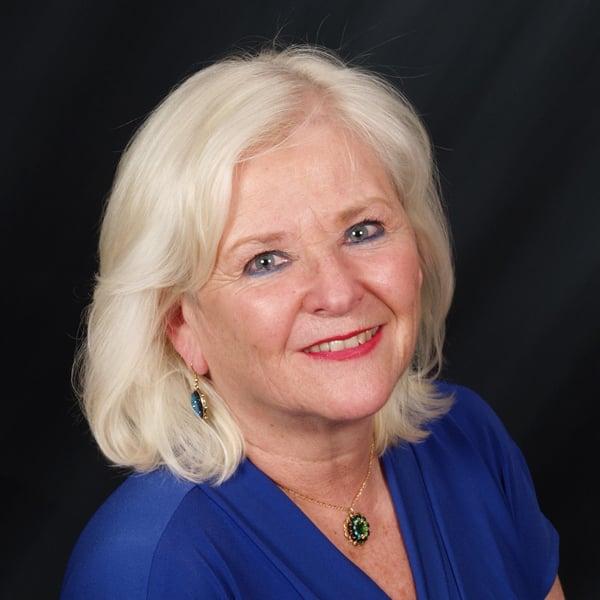 A. Elizabeth Sloan, PhD, Contributing Editor
President, Sloan Trends Inc., Escondido, Calif.
[email protected]