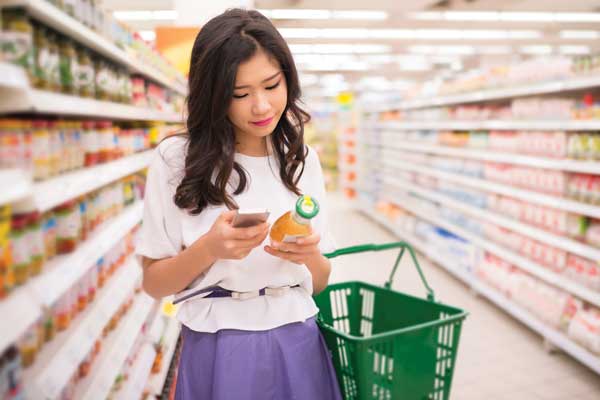 The ever-changing food landscape has profoundly affected what consumers eat and the ingredients used to formulate food and beverage products. Expect to see this continue, with a blurring of retail, foodservice, and social media, as well as health and indulgence, reports market research firm Mintel (Mintel 2017a). While the desire for foods that offer a variety of flavors or a healthful benefit is nothing new, today's food manufacturers are looking for new ways to add excitement with unexpected flavor combinations, products targeted to meet specific health and diet concerns, personalized eating experiences, advancements in texture enhancement, and more. Here are several new trends and recent ingredient developments that will shape the food industry in 2018 and beyond.
Trends Reflect Consumers' Needs
Trust, self-care, stress, individuality, and sustainability are consumer themes expected to shape the global food and beverage industry, according to Mintel. The company based its five 2018 global food and drink trends on these consumer themes as well as on elements from its 2016 and 2017 predictions, which continue to influence consumers and food manufacturers around the world (Mintel 2017b).
Some of the trends address ways food and beverage manufacturers can capitalize on the personal well-being craze, innovate products with texture, and help consumers personalize their shopping experience. For example, manufacturers are seeing an opportunity to formulate food and beverage products in a variety of formats, formulations, and portion sizes that fit into consumers' individual diet plans or suit their moods, according to the report. As far as texture is concerned, Mintel points out how manufacturers can use this quality to attract consumers who seek foods and beverages that are perceived as fresh, functional, filling, or fun. Asia is the market where consumers are particularly open to trying new and unexpected textures across a range of product categories, and Europe has the largest share of global food and drink launches with descriptions of texture since January 2016, according to the Mintel report. Finally, expect to see the expansion of mobile and online food shopping as consumers want more convenient ways to shop and advances in technology streamline the process and offer new services.
The company's research shows that many consumers are distrustful of the food industry, a suspicion fueled by product recalls and scandals. This has put pressure on food and beverage manufacturers to disclose information about their ingredients, manufacturing processes, and supply chains. As the Mintel analysts write, "Food and drink transparency can take many different directions, but the various claims serve a singular purpose: to help consumers feel more confident about the safety and purity of the food and drink that they purchase." Manufacturers are taking notice, with Mintel citing increases of natural and ethical claims on new food and beverage product launches globally. Some producers are using technology such as placing codes on packaging that consumers can scan to learn more about a product's origin or to glean additional product information.
Technology also comes into play when discussing Mintel's fifth and final trend for 2018, something it calls "science fare." There's no denying that scientific and technological advances have had a profound effect on the food industry, and this is expected to accelerate in the coming years. Mintel points to companies that are developing solutions to replace traditional farms and factories with scientifically engineered ingredients and finished products as important players in this technological revolution. One of the goals is to use technology to develop products that may help to address environmental concerns and other issues that affect the global food supply. Companies like Memphis Meats and Beyond Meat have formulated stem cell–cultured meat and plant-based synthetic meat, respectively, and these are often promoted as more sustainable alternatives to the current meat supply chain. Will consumers be willing to eat so-called lab-grown meat or some of these other technology-driven products? That's left to be seen, but Mintel research conducted in 2017 found that 26% of Spanish, 13% of Polish, 11% of French, 9% of Italian, and 8% of German consumers say that lab-grown, cultured, or synthetic meat appeals to them.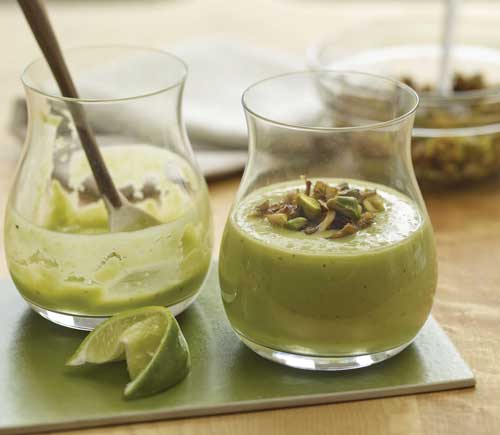 Global Flavors Top Forecast List
Adding global flair to foods is a sure-fire way to attract today's discriminating consumers. McCormick & Co. offers up its take on emerging global cuisine trends all revolving around its signature ingredients—spices and seasonings (McCormick 2017). According to the company, its McCormick Flavor Forecast 2018 report "highlights the casual, adventurous, and interactive nature of how people are eating across the globe today."
Plenty of new eating experiences, cooking techniques, and ingredients are expected to shape restaurant offerings, retail products, and meals prepared at home. McCormick homed in on five. One trend named by the McCormick team is "drink to your wellness," which looks at how healthful ingredients such as cucumber, ginger, turmeric, cayenne pepper, and dandelion greens are adding nutrients and flavors to breakfast boosts, snacking soups, and end-of-day beverages. For this, the company suggests passing up the morning coffee for a flavorful breakfast beverage packed with tart green apples, fresh cucumbers, sweet clementines, and spicy cayenne pepper or enjoying a refreshing evening elixir of fresh pineapple, ginger, turmeric, and dandelion greens—all muddled together and topped with sparkling water.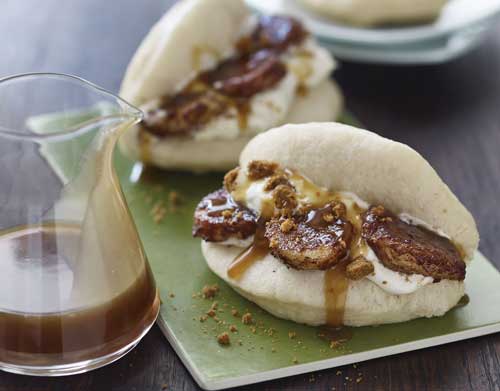 Enjoying street food is a well-established dining experience across many cultures, and now chefs in the United States are putting their spin on street food favorites. The second trend—"handheld flavor fusion"—looks to the streets for some tasty global offerings in food carts, food trucks, and food halls. Recipes developed by the company that illustrate this trend include Sizzling Egg Crepes (thin pancakes that are griddled, filled, and rolled up like a burrito) and Dessert Bao Buns (soft, steamed buns that are typically filled with savory ingredients but can be filled with traditional pie fillings for a sweet twist).
The third trend is inspired by the signature seasonings of East African cuisine. Berbere is a spice blend used by Ethiopians to give foods a hot, sweet, and citrusy flavor. Typically, it may feature spices such as paprika, allspice, coriander, cardamom, ginger, cinnamon, and red pepper. Stir it into soups and stews, rub it on meat, or sprinkle it on lentils and vegetables. For a bold twist on a marinade, try a blend of lemon, tomatoes, green papaya, curry, garlic, red pepper, and ginger, which are ingredients used in mishkaki, skewer-grilled marinated meat popular in East African countries like Tanzania.
The last two trends noted in the report take cues from popular Asian cuisines. The first looks to Japanese gastropubs called izakayas that serve tasting portions of foods enhanced with glazes like a tangy, sweet, and savory miso sake yakitori glaze and umami-packed seasonings like furikake, a blend of seaweed, sesame, dried seafood, sugar, and salt. The other trend puts a spin on the Asian hot pot, a cooking method where meat, seafood, and vegetables are dunked in seasoned broths. McCormick suggests switching the seasonings in the broth to ancho chile and smoked paprika to create a Central Mexican–inspired hot pot. Create a spiced coconut broth with bay leaves, thyme, turmeric, and allspice to give seafood the flavors of West Indies cuisine.
New Takes on Texture
Mintel notes that texture is the latest tool that food and beverage manufacturers can use to create new textural sensations that appeal to consumers. There are plenty of ingredients recently introduced in markets around the world that produce an ever more expansive array of textural enhancements and provide needed functionality to perfect products.
Ingredion food scientists from the global network of Ingredion Idea Labs innovation centers developed PRECISA 604 modified potato starch to improve the texture of processed and imitation cheeses. In proprietary testing, the texturizer, first available in the United States, was shown to outperform other commercial starches in both high- and low-protein cheese products. Use the ingredient to improve shred, melt, and stretch in dairy and nondairy applications.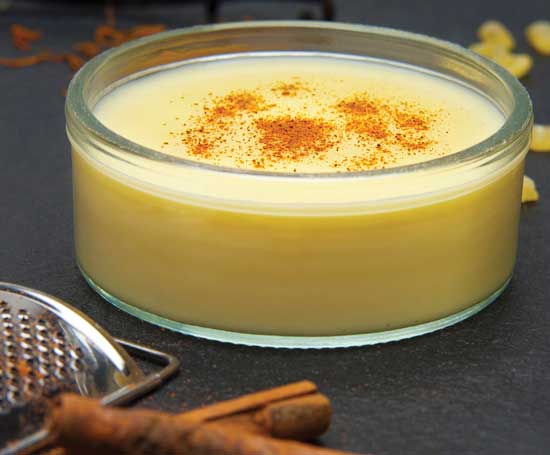 The use of texture claims like "luscious," "smooth," and "velvet" is increasing, according to Innova Market Insights. Tate & Lyle recently introduced two instant starch ingredients to help manufacturers formulate products with desirable textures. CLARIA Instant 340 and CLARIA Instant 360 provide several important functionalities such as immediate viscosity in high-solids systems like fruit fillings and texture build-up in cold-processed applications like salad dressings. The instant starches also support process tolerance at various temperatures, acidity, and shear. Lastly, the starches have a clean flavor and neutral color.
TIC Gums focused on clean label texture solutions by highlighting several of its hydrocolloid innovations at two recent ingredient shows, 2017 SupplySide West and 2017 Fi Europe. To enhance texture and suspension in instant protein beverages, there's TICALOID Ultrasmooth CL. This cold water soluble hydrocolloid system easily dissolves into solution, and remains so without any particulate separation. Another ingredient, GuarNT USA Flavor Free 5000, was developed using a process that results in the ingredient having significantly reduced beany and grassy flavor notes traditionally associated with guar gum. This means no need for flavor masking, especially in delicately flavored applications.
Give dairy-based desserts a creamy, indulgent texture with Satialgine DVA seaweed extract from Algaia S.A. The company harvests brown algae a few kilometers from its plant in Brittany, France, as a local supply of the raw material. The ingredient has solubility at low temperatures and produces creamy textures without the use of eggs in dairy desserts and desserts made with dairy alternatives such as soy, almond, or coconut.
Cargill launched Satiagel ADG 0220 Seabrid, a carrageenan ingredient derived from 100% cultivated seaweed at Fi Europe. It is for use in gelled dairy dessert like flan, custard, and crème caramel, where it helps give the applications firmness, creaminess, and body.
Also making its debut at Fi Europe was Rousselot's SiMoGel, a new gelatin-based ingredient for the starchless production of gummies. The ingredient allows confectionery manufacturers and manufacturers of nutraceutical products to produce gummie candies with 3-D shapes on starchless confectionery equipment like silicone or metal molds. Traditional gummie candies are formed in starch moguls and can take up to 24 hours to fully dry. Gummies formulated with SiMoGel and produced in starchless molds can dry in just a few minutes, according to Rousselot.
Next-Generation Sweeteners
Concern about sugar consumption is top of mind for many consumers and policymakers around the world. In recent years, several U.S. cities, and even a handful of countries across the globe, have instituted some form of a tax on sugar-laden beverages to reduce consumption. At the same time, researchers are investigating the possible links between eating too much sugar and developing heart disease, cancer, and other diseases. The U.S. Food and Drug Administration is requiring food manufacturers to declare the amount in grams of "added sugars" in a serving of a product on the coming updated Nutrition Facts Label. And food manufacturers, aware of all of this, are reformulating products to have less sugar.
Many manufacturers are turning to any number of sugar alternative ingredients. Some, like aspartame and acesulfame potassium, have been used for years. But these and several other sweeteners present challenges in terms of flavor and stability, so ingredient manufacturers have turned to various techniques and technologies—from blending sweeteners to fermentation—to develop sweeteners that overcome these challenges.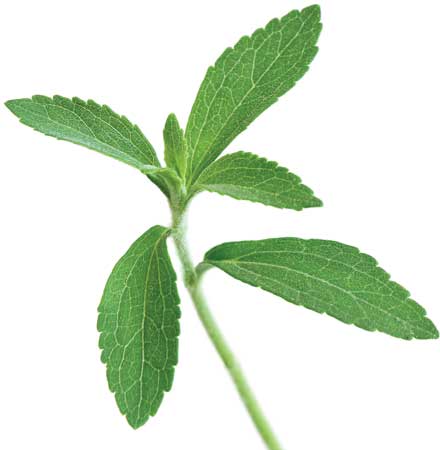 Steviol glycosides from the stevia leaf have sweetening potential. Reb A is the most popular, but it can impart a licorice aftertaste. Scientists have discovered that two other glycosides—Reb D and Reb M—are much better tasting. The problem is that they are not nearly as prevalent in the stevia leaf as Reb A and others are, accounting for less than 1% of the stevia leaf, says Andy Ohmes, global director, high intensity sweeteners, at Cargill. What's more, it would take overwhelming amounts of land and water resources to produce commercially viable quantities of Reb D and Reb M, he adds. Here's where fermentation comes into play. After spending more than 150,000 hours studying the stevia plant's many steviol glycosides and determining that Reb D and Reb M had the best taste, Cargill scientists then partnered with Evolva to create a special baker's yeast to use in a fermentation process. "When fed simple sugars, this yeast has been genetically modified to produce the same glycosides, Reb D and Reb M, made by the stevia leaf," explains Ohmes. "Then we filter away the yeast, and concentrate and purify the remaining glycosides. The fermentation process itself is not unique; the yeast is the key." The resulting sweetener is EverSweet, which produces a more rounded sweetness profile, does not impart bitter or licorice aftertastes, and does not require the use of flavor enhancers or bitter blockers, according to the company. "EverSweet enables deep sugar reductions, up to 100%, in a wide range of applications, including carbonated beverages, flavored waters, iced teas, energy drinks, powdered drink sticks, chocolate milk, yogurts, ice cream, cereals, bars, and confections," says Ohmes.
In another development regarding stevia, Sweet Green Fields recently announced that it is developing what it is calling "intelligent tongue technology" to study the tastes of various steviol glycosides. The scientists will examine how taste is perceived by studying ion channels, which are pore-forming proteins present in the membranes of cells that mediate all neurophysiological reactions, including taste perception, according to the company. The company's goal is to screen the combinations of steviol glycosides that generate a signal closest to sugar in different types of applications and then take this information to customize the optimal stevia ingredients for specific applications.
Icon Foods (formerly Steviva Ingredients) blended together D-allulose, monk fruit, and stevia to create KetoseSweet. This new sweetener, which debuted in November 2017, features allulose, a monosaccharide like fructose and glucose. But unlike these sugars, allulose passes through the body without being metabolized and does not affect blood sugar levels, according to the company. Allulose also gives a similar mouthfeel to sugar without the use of bulking ingredients. While it can be used as the sole sweetener, it has a synergistic effect with other sweeteners such as it does with the monk fruit and stevia in KetoseSweet.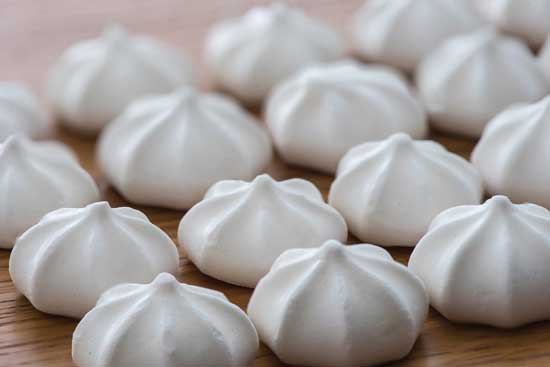 Other recent developments in sweeteners include a new low-sugar glucose syrup, fruit-derived options, and an expansion of a plant that produces a meringue-shaped sweetener made from stevia and sucralose. Ingredion in October 2017 introduced a line of low-sugar glucose syrups in the U.S. and Canadian markets. VERSASWEET low-sugar corn- and low-sugar tapioca-based glucose syrups have clean tastes and similar functionalities to traditional glucose syrups, are heat- and acid-stable, and have a low Maillard reactivity, according to the company. ADM used a physical extraction process (no enzymes or chemical additives) to produce Fruit Up syrup. The ingredient, which has a sweet taste and neutral flavor profile, can reportedly reduce added sugars in sweet alcoholic drinks and mixers, sports drinks, bars, baked goods, confections, sauces, dressings, and frozen desserts. Taura Natural Ingredients also promotes the sweetening power of fruit ingredients as well as vegetable ingredients. The company utilized its specialized concentration technology to create real fruit and vegetable pieces, flakes, and pastes that can help manufacturers reduce the amount of added sugar in baked goods and cereals. Finally, Lampados International is expanding a production plant in Caesarea, Israel, to meet the growing demand for its recently released sweetener. The Liteez sweetener, made from stevia, gives consumers a fun way to sweeten hot beverages. It is shaped like a meringue kiss, and is free from eggs, gluten, lactose, and nuts. The sweetener also contains prebiotic fibers, which help build the sweetness and add bulk.
Next month's Ingredients section will provide details about enzymes.
---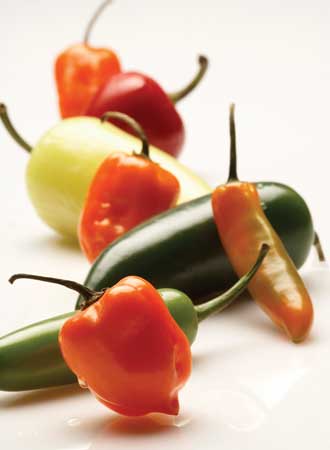 Innovate with Heat and Spice
Consumers want hot and spicy foods. One out of four U.S. consumers and one out of five European consumers ate spicy food more often in 2017 than they did in 2016, according to a new report produced by Kalsec (Kalsec 2017). While consumers are enjoying hot and spicy foods more often, Kalsec's research found that they now want heat and spice with more complex tastes and more subtle flavor differences. In other words, these consumers expect more than just mild, medium, or hot heat levels. For product developers, this means formulating products with any of the myriad ingredients (chili peppers, curry, condiments and sauces, and spices and seasonings) that have varying levels of heat intensity, pungency, and flavor and highlighting the flavors and ingredients on packages and menus. Meat snacks, vegetables, and prepared pasta and noodles are the top application categories for hot and spicy global product launches, making them the lowest-risk categories as consumers are used to seeing these products with hot and spicy options, according to Kalsec. Some other applications that often feature hot and spicy ingredients are meat and poultry, snacks (including nuts, seeds, and savory/salty snacks), and sauces. Consider moving beyond these categories to other not-so-typical ones that Kalsec reports have the potential for hot and spicy flavors: beverages, cereals, sweet snacks, and hard candy.
---
Innova's 10 Food & Beverage Trends
These 10 trends—courtesy of Innova Market Insights' analyses of global developments in food and beverage launch activity—are the most likely to affect the food and beverage industry in 2018 and beyond.
• Mindful Choices. Many consumers are making responsible food choices that make a difference in holistic well-being.
• Lighter Enjoyment. Weight management has led to lifestyle changes—and changes in food choices—everything from thinner cookies, crackers, and sliced bread to lightly flavored sparkling water beverages.
• Positively Processed. Look for an increase in products that tout the benefits of techniques like controlled sprouting and cold processing (i.e., cold brewed, cold pressed).
• Going Full Circle. Awareness of plastic packaging and food waste, and ways to reduce these, is increasing.
• Beyond the Coffeehouse. There's plenty of innovation in coffee and tea beverages as well as in coffee- and tea-flavored products.
• Say it With Color. Launches of food and beverage products with food colors is rising, according to Innova data.
• Dining Out, In. The lines are blurring between dining out and eating in with the growth of in-shop cafés and diners, ready meals, and product like bowls and tacos becoming more popular as retail products.
• From Snacks to Mini Meals. Products like snack foods and single portions can beat cravings while appealing to demands for wholesomeness and indulgence.
• Ocean Garden. Seafood and products made with ingredients from the ocean are tempting the taste buds of consumers in many markets around the world.
• Bountiful Choice. Food companies are moving beyond traditional market segmentation to produce product portfolios that are diversified around flavor, functionality, and packaging.
---
Flavor Trends
Add new flavor dimensions to products and help set them apart from the crowd by considering some of the trending flavors pointed out by flavor ingredient manufacturers. Here are top flavors for 2018 from three.
Synergy Flavors
• Burnt caramel. This flavor combines the sweet, milky notes of caramel with the slightly smoky notes that come from burning the caramel.
• Blood orange. Juicier and more flavorful than Valencia orange, blood orange can appeal to consumers who demand better-for-you ingredients.
• Elderflower. Unlike the overwhelming flavors of some floral flavors, elderflower's flavor is much subtler and can be used in baked goods and other sweets.
Comax Flavors
• Salted caramel s'mores, sweet potato maple cinnamon, and turmeric. This collection of indulgent flavors is formulated for plant-based dairy alternatives.
• Cherry chamomile, honey lavender, and warm milk. These soothing flavors are perfect in products that promote relaxation and rest as well as in sparkling beverages, hot beverages, ice cream, baked goods, and nutrition bars.
• Pineapple watermelon, pink & white cookie, and rosé black cherry lemonade. Driven by the popularity of the "Millennial pink" color, pink foods and beverages are trendy, and these three flavors can be used in both alcoholic and nonalcoholic beverages, confections, and sorbet.
• Deep fried cookie dough, raspberry chipotle, and whiskey pickle. Formulate products that have dimensional flavors that add an element of surprise with flavor combinations that blend the familiar with the not-so-familiar.
Flavorman
• Maple. The flavors of maple are complex and subtle.
• Honey. Each of the hundreds of varieties of honey produced in the United States has its own unique flavor profile.
• Grapefruit. The citrus fruit has a flavor that combines tart and sweet notes.
• Botanicals. Flavors like mint, juniper, and rose will be popular in spirits and other beverages.
---
5 Dairy Alternative Beverage Trends
The market for dairy and dairy alternative beverages is expected to reach $28 billion by 2021, according to Packaged Facts. These five dairy alternative beverages are the ones that the market research firm says will grab the attention of consumers this year.
Barley Milk
Flax Milk
Hemp Milk
Pea Milk
Quinoa Milk
---
Program for Food Entrepreneurs Debuts
Start-up food and beverage manufacturers are becoming significant players in the food and beverage industry. To help guide and inform these entrepreneurs, Ingredion in December 2017, announced the formation of the Ingredion for Emerging Business initiative (
emergefaster.com
). The e-commerce platform is designed to help these emerging businesses grow efficiently with customer-centric, innovative ingredients, expertise in product development, and market insights. It specifically gives them a curated portfolio of Ingredion's clean label, non-GM, and conventional ingredients, including starches, sweeteners, fibers, and pulse proteins.

Karen Nachay,
Senior Associate Editor
[email protected]