Applications open for ELN program
Applications are now being accepted for the IFT Emerging Leaders Network (ELN), a highly selective global leadership program designed to bridge the gap between academic experience and on-the-job training.
The online application will be open until March 15. Successful candidates for admission to the program will meet the following criteria:
IFT membership
Current full-time employment within the science of food profession
Under 10 years of professional experience in academia, government, or industry (at time of application)
Plans to continue in a role that supports the advancement of the profession
Demonstration of leadership skills and potential for further development
Availability and commitment to attend the IFT18 Emerging Leaders Network seminar, July 13–15, in Chicago
In addition to attending the two-and-a-half-day intensive leadership seminar, participants can expect to establish meaningful, lifelong connections, gain new insights into scientific and technological issues, and develop critical leadership skills needed to communicate the value of the profession.
A one-time program fee of $600 for industry professionals is due upon acceptance to the program. The fee includes the IFT18 registration fee and meals during the seminar. Nonprofit organizations, including academic institutions and government agencies, will be offered a reduced registration fee.
The application form may be accessed here.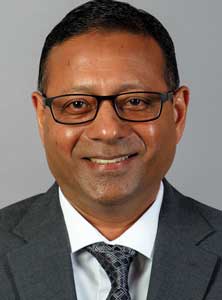 Jindal joins AAK USA
Vineet Jindal recently joined AAK USA, one of the world's leading manufacturers of high-value-adding specialty vegetable fats and oils, as global customer innovation manager, plant-based dairy, at the company's West Coast Innovation Center and Dairy Lab in Richmond, Calif.
In his new role, Jindal brings a wealth of functional ingredient knowledge to AAK, where he will help lead the plant-based dairy segment globally and deliver customer applications training and solutions through customer co-development.
Jindal is a member of IFT and has 22 years of experience developing plant-based foods, nutraceuticals, and special nutrition products for companies such as Nestlé, Kraft, Conagra, Subway, Medfast, and Boulder Brands/Smart Balance. He holds a BS in food science and nutrition, an MS in food technology, and a PhD in microbiology.
Students are finalists in ASB competition
Four students representing The Ohio State University's (OSU) Department of Food Science and Technology have been named finalists in the American Society of Baking's 2018 Product Development Competition, which focuses on futuristic sweet foods.
The OSU student team, which includes IFT members Megan Gregg and Kelly Deatherage, will attend the final round of competition at Baking Tech, which takes places later this month in Chicago. Judges will evaluate entries based on their potential success in today's market, as well as on technical problem-solving skills used in product development.
Nominations & Elections Committee candidates
IFT is pleased to announce the candidates selected for the IFT Nominations & Elections Committee. The following talented individuals offer an unwavering commitment to the long-term success of IFT by ensuring a continuous succession of dedicated volunteer leaders to guide the organization:
Cliff Hoye Jr., principal development scientist, Lamb Weston
Kelley Lowe, research scientist, Abbott Nutrition
Tara McHugh, research leader, USDA
John Ruff, retired, past president of IFT
Dena Strehlow, global account director, Tate & Lyle
IFT's voting membership elects three members for the Nominations & Elections Committee, along with one member for president-elect and four members for the board of directors (these candidates were announced last month and are featured on ift.org). During the election period, Feb.1–March 5, IFT members can cast their ballots electronically from any internet-accessible computer worldwide.
As a reminder, candidates brought forth by petition for the Nominations & Elections Committee must have submitted and completed their nomination and candidate information form to be eligible. Please forward any questions about the slate, the petition process, or the online election to Kate Dockins, staff liaison to the Nominations & Elections Committee, at [email protected].
Become a Certified Food Scientist (CFS)
Are you considering taking the CFS exam in 2018 to demonstrate your broad knowledge of food science and commitment to professional development? If so, a wealth of preparation resources is available. You can view videos about preparing for and scheduling the exam, and learn how the exam is structured. You can also download a variety of preparation resources such as the CFS handbook, a prep course, a practice test, a list of helpful publications, and details about the areas covered by the exam.
---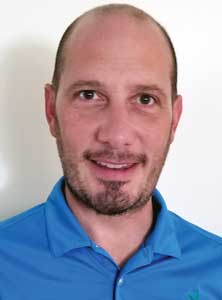 Getting to know Adam Getzel
Each month, we meet one of IFT's valued volunteers.
As the commercial director for CitraSource, a citrus house in Winter Haven, Fla., Adam Getzel spends his days helping perfumers and flavorists overcome challenges. His interest in the field began as a college student. While pursuing a degree in chemistry at night, he accepted a job at Firmenich, a privately owned flavor and fragrance company. "My career quickly evolved," he says, "from application labs to analytical labs, specifically reverse engineering fragrances." Each day brought a new challenge, solving a variety of "fragrance puzzles"—from fine fragrance and body care to air care and home care. "Occasionally," remarks Getzel, "I'd find beer, candy, flowers, or wine on my desk, left by perfumers to analyze. Once I even worked in the cafeteria to capture and replicate the smell of baking cookies."
After a nearly 18-year stint with Firmenich, Getzel accepted a position with Bontoux, a family-owned company that manufactures essential oils, where, he says, "I had the opportunity to learn sales, marketing, and how small businesses work." Today Getzel uses his collective technical and commercial experience to help customers overcome their challenges and provide unique tools to perfumers and flavorists. "I enjoy empowering our customers with the knowledge and products they need to be successful," he says.
Throughout most of his career, Getzel was aware of IFT, but it wasn't until the mid-2000s that he became involved. "I joined IFT because the group provided an opportunity to learn. During my first season I accepted a position with the Central New Jersey Subsection as member at large. Once I understood more about the organization and how important it was to the industry, I wanted to get more involved. The following year I was Central New Jersey chair. Since then, I've been New York chair twice. Last year, under my leadership, our chapter started a mentoring program, and New York hosted our 75th anniversary with a gala."
Getzel says his involvement with IFT played a role in developing some of the skills he uses every day while communicating with customers and colleagues from around the world. "Throughout my years volunteering with Central New Jersey and New York, I've learned many things, including leadership skills. I've become more mature, and met many friends. Most importantly, I've built a solid network of diverse colleagues."
Getzel likens the benefits of participating in section events and volunteer activities to that of a gym membership. "Simply buying a membership doesn't get results," he says. "The folks who get the most out of it are the ones who put the most in. Whether you're a member or not, you'll find value in attending suppliers' nights, local dinner meetings, and other sporting and social events. You'll learn more about your industry by discussing current trends and building your network with new colleagues. Once involved, you'll realize what this organization is trying to accomplish. You may even want to share your knowledge because part of IFT's goal is to help by educating everyone. By working together, we will be the ones to feed tomorrow."
---
In Memoriam
IFT notes the passing of the following member:
Panganamamula V. Surya Praksa Rao.
---
Section Meetings
Florida
Feb. 21:
Golf Outing
. Orlando, Fla. Click
here
.
Feb. 22:
Suppliers' Night
. Orlando, Fla. Click
here
.
Oregon
Feb. 26: Suppliers' Night. Portland, Ore. Click here.
British Columbia
Feb. 28: Suppliers' Night. Burnaby, B.C. Click here.
Have some news to share about yourself or another IFT member? Email [email protected].