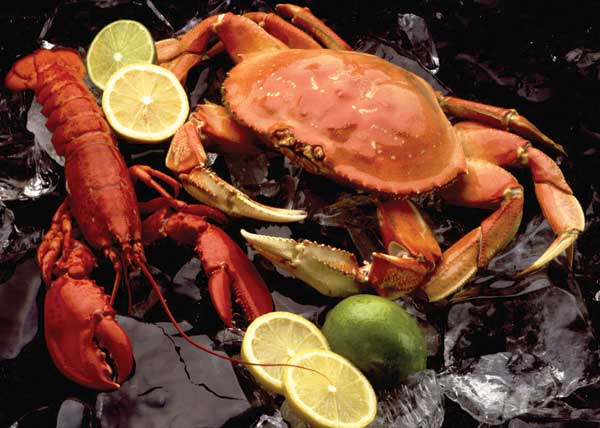 Nutritional benefits of shellfish
A review study published in Comprehensive Reviews in Food Science and Food Safety highlights the nutritional value and health benefits of shellfish items and points out various control measures to enhance consumer safety.
Shellfish can satisfy the dietary requirements of many nutrients, depending on species, habitats, harvesting season, feed, and other factors. The health benefits also depend on the specific type of species consumed, the frequencies of consumption, and quantities consumed.
Farmed shellfish show potential for nutritional enrichment using feeds fortified with long-chain PUFAs, vitamins, and carotenoids. Carotenoids have been commercially used to improve the color of farmed shellfish, particularly shrimp; however, the nutritional value of shellfish fed with astaxanthin, β-carotene, and other carotenoids has yet to be explored.
Shellfish items such as abalone, mussel, and snail possess compounds that have interesting bioactivities, such as immune-modulating, anti-inflammatory, antioxidant, ACE-inhibitory, and other functions. These components have the potential to be used in the development of functional foods.
The nutritional benefits of shellfish can be derived without undue concerns about safety. Shellfish-associated hazards are manageable at the stages of harvesting, farming, processing, storage, distribution, and consumption, with appropriate intervention strategies and control measures by regulatory agencies. However, the researchers underscored the need for "constant vigil to ensure sustainable supply of a safe shellfish" in light of increasing globalization, international trade, and rising consumer interests.
Guidelines for gluten-free
A new study conducted by the Gluten Intolerance Group (GIG), an industry leader in the certification of gluten-free products and food services, provides guidance in determining the safety of whole grains, beans, seeds, pulses, and legumes for the gluten-free market.
The study, published in the Journal of AOAC International, describes a sampling plan for determining the number of gluten-containing grains per kilogram of whole grain products, and a threshold for meeting GIG's Gluten-Free Certification Organization (GFCO) requirement of 10 ppm or less.
The threshold set in the study—0.25 gluten-containing grains per kilogram of whole grains sold as specially processed gluten-free product—considers the unique risk whole grain products present to gluten-free consumers. For example, a gluten-containing grain in a product like oatmeal will be eaten in one serving, rather than being spread out over the entire product package or lot.
The use of visual examination—either with the trained eye or properly calibrated optical sorting equipment—resolves many of the problems encountered with antibody-based testing methods, including sampling limitations and the uneven distribution of gluten in ground flours. Two major processors of gluten-free oats were able to meet the new threshold using different processing methods.
"This study helps processors to more confidently meet GFCO standards and to provide safe, gluten-free whole grains," said Laura Allred, regulatory and standards manager for GIG and one of the study's authors. "Up until now, the industry interpreted GFCO's standard in different ways when it came to whole commodities. The gluten threshold and sampling plan outlined in the study provides needed guidance to processors and enhances the safety for consumers of whole grain products certified by GFCO."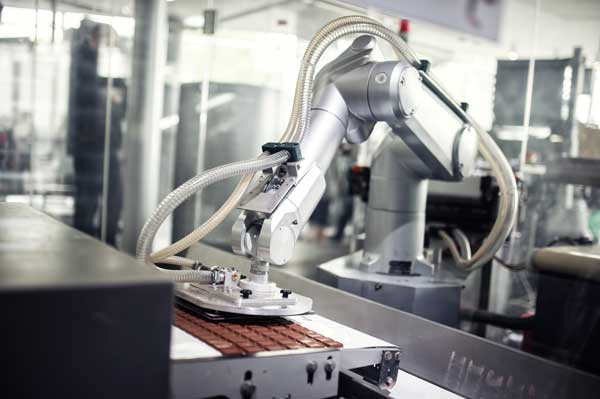 Food robotics market picks up pace
The global food robotics market is anticipated to reach nearly $3.4 billion by 2025, according to a new report by Grand View Research. Among the factors driving growth are an emphasis on operational efficiency, a rising demand for packaged foods, the high cost of labor, and an increase in food safety regulations.
The food robotics industry has witnessed an upsurge in R&D activities over the past few years related to the development of technologically advanced robotics and automated systems. In particular, rising labor costs are driving packaged food producers to adopt automation systems for palletizing, packaging, repackaging, picking, and processing.
The packaging segment is presumed to hold the highest growth rate over the forecast years (2014–2025), with the use of robots offering higher efficiency in food production and processing, increased production capacity, a reduction in wastage, and consistency in product quality.
Europe accounted for the largest share of market in 2016, owing to food safety regulations and increasing labor costs. Over the entire forecast period, Asia Pacific is expected to be the fastest-growing market. A rise in disposable income, which has fueled demand for packaged and processed food in the emerging economies, is encouraging the adoption of automation technologies to enhance food production.
Mapping bioactive components in citrus peels
Citrus peels are rich in various functional and beneficial components that have wide applications. Chemical analysis of these components is an important step in determining the usefulness of the by-products for further applications.
A study in the Journal of Food Science successfully applied Raman microscopy to chemically map three important bioactive components in citrus peels—essential oil, carotenoids, and flavonoids. The relative amount and distribution of the components in different locations (flavedo, albedo, and longitudinal section) were systematically investigated.
Distribution profiles were heterogeneous and varied between different species of citrus peels. Essential oil existed mainly in the oil glands, while carotenoids were in the complementary location. Some flavonoids were observed in the oil glands.
This study showed the capability of Raman microscopy for rapid and nondestructive analysis of multiple bioactive components in plant tissues. Information gleaned from the study could be used to assist in developing an effective and sustainable strategy to better utilize citrus by-products.
Snacks spending sneaks up
Americans are increasingly reaching for snacks, both to satisfy hunger cravings between meals and as meal replacements, according to a research report by Nielsen. Busy households spend an average of $133 annually on individual snack items, buying them almost twice monthly across categories.
From 2013 to 2016, all individual snacking categories have seen sales increases. Individual bars, including health, meal replacement, performance, weight management, and cereal/granola, have seen the strongest absolute dollar growth, with an increase of $633 million.
Although growth is happening in a variety of traditional and healthy snack categories, products that call attention to specific healthful claims are driving the strongest uptick in sales. For example, snacking products that are non-GMO lead the way with an 18.2% surge in dollar sales for each of the past five years, followed by products free from artificial colors/flavors (16.2%) and no or reduced sugar claims (11.3%). Comparatively, the average snack product has seen an increase of only 1.2%. Even in indulgent snacking categories such as salty snacks, health claims are driving sales.
As the individual snacking category expands its dollar share, there are still a number of actions retailers and manufacturers can take to ensure that consumer needs are being met. Expanding individual snacking options across all categories will provide consumers with the variety they desire and keep them coming back. Additionally, providing quality healthy options across all channels, including convenience, will allow consumers to choose the products that are right for them without sacrificing their preferred diet.

---
News Bites
•
ALDI
has received the 2016–2017 Best of the Best award from the Environmental Protection Agency's GreenChill Partnership for its use of cutting-edge, environmentally sustainable refrigeration systems in 34 of its stores.
• Ardent Mills is providing monetary support to the National FFA Organization, formerly known as Future Farmers of America, in support of FFA's Living to Serve platform, which aims to empower students to make a positive impact in their communities.
• Campbell Soup and Snyder's-Lance have entered into an agreement for Campbell to acquire Snyder's-Lance.
• Conagra has entered into a definitive agreement to acquire the Sandwich Bros. of Wisconsin business, which produces frozen breakfast and entrée flatbread sandwiches.
• Eurofins Experchem opened a new accredited food testing laboratory in Canada.
• Frutarom Industries acquired, via one of its subsidiaries, the AB-Fortis activities, including a patent-protected micro-encapsulation technology that enables delivery of iron with increased biological absorption.
• Heineken is building a $100 million brewery in Mozambique.
• Hershey and Amplify Snack Brands have entered into a definitive agreement under which Hershey will acquire all outstanding shares of Amplify.
• Ingredion introduced Ingredion for Emerging Business, a new U.S. initiative to help emerging food and beverage companies grow efficiently with customer-centric, innovative ingredient solutions, product development expertise, market insights, and a new e-commerce platform.
• Kalsec received an Excellent rating during a recent annual Safe Quality Food Level 2 recertification, the highest rating possible.
• Lactalis has agreed to acquire Siggi's, a U.S.-based maker of Icelandic-style yogurt.
• Lampados International is completing a new plant expansion for the production of Liteez, a vegan, egg-free 3-D meringue kiss sweetener for hot drinks.
• Lawrence Foods, a manufacturer of bakery ingredients, has opened a second distribution center in the Chicago area to enhance supply chain efficiencies.
• Nellson Nutraceutical, a formulator and manufacturer of branded and private-label nutritional bar and functional powder products, has acquired Genysis Brand Solutions, a manufacturer of functional powders.
• Nestlé has agreed to acquire Atrium Innovations, a global leader in nutritional health products.
• Olam International, a leading agri-business operating in 70 countries, and Mitr Phol Sugar, the world's fourth largest sugar producer, announced a strategic partnership to capitalize on growth opportunities for sugar milling and refining in Indonesia.
• Stonewall Kitchen has entered into an agreement to acquire the Tillen Farms brand of premium cocktail garnishes.
• Unilever has agreed to sell its margarine and spreads business to global investment firm KKR.
• Wind Point Partners, a private equity firm, has acquired Pacifica Foods and Stir Foods.

Margaret Malochleb,
Associate Editor
[email protected]