The health and fitness movement has come a long way from its roots in Santa Monica's Muscle Beach, where bodybuilders and amateur athletes once gathered to lift weights, perform feats of strength and acrobatics, and exchange advice about the best way to muscle up. Since then, interest in sports and fitness—including sports nutrition—has expanded exponentially, reaching new demographics and stirring talk among medical experts, recreational athletes, social media influencers, and average consumers about the best way to get and stay fit.
As sports and fitness continue to mainstream, so does sports nutrition. The fastest-growing consumer health market category, it is expected to grow at a compound annual growth rate of about 8.1% between 2017 and 2022, according to Zion Market Research. Targeting not only the needs of hardcore and weekend athletes, sports nutrition caters to an expanding array of consumers, with global market size expected to reach $45.3 billion by 2022 from $28.4 billion in 2016. Among the many new product launches taking place are those aimed at exercise performance and recovery, healthy aging, women's fitness, weight management, joint health, and cognitive function.
"Products that were once only marketed to athletes and bodybuilders are finding new buyers among health-conscious, active consumers, many of whom are making the switch to a cleaner, high-protein, low-fat, or plant-based diet," says Jeff Smith, director of marketing for Blue Diamond Almonds Global Ingredients Division.
Indeed, the U.S. market reflects the fact that today's health-conscious consumers have a greater awareness of the importance of proper nutrition and actively seek food and beverage options that meet their individual needs. The result is that sports nutrition brands are merging into mainstream brands, with claims of energy enhancement, added protein, sugar reduction, and clean label making the crossover.
According to research from Innova Market Insights, global growth for sports-related claims in mainstream food and beverage has increased considerably. Figures from the 2012–2016 time period show 19% growth in sports and recovery claims, 27% growth in high-/source-of-protein claims, and 14% growth in energy and alertness claims.
Consumers now have more choices than ever when it comes to fueling their bodies. Whether the goal is to achieve peak athletic performance, better recovery, or simply a slowdown in the effects of aging, there's a good chance that a product is available to meet the need—and it's likely that the product will bear claims of natural, GMO-free, plant-based, and high-protein.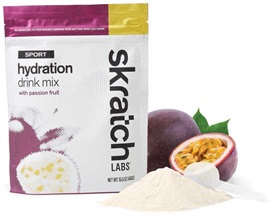 Keeping It Real
The quest for products based on real food and ingredients that consumers can understand is a major driver of sports nutrition products. "In the same way that the slow food movement has transformed the way that many families think about their food, it's also informed the sports nutrition market, where more and more athletes are looking for real food solutions to keep them fueled and hydrated," says Allen Lim, founder of Skratch Labs, a maker of products to bolster athletic performance. "The primary driver for this change has been performance. Athletes have slowly and surely recognized that they feel and perform better when they eat real food."
Sports nutrition specialist Rebecca McConville sees the emphasis on enhancing performance with simple ingredients as a big influencer of product development. "With an emphasis on more natural products, sports-engineered products are readjusting their formulations and removing more of the artificial ingredients," she observes. "Since athletes tend to be health outcome–focused, there is a stronger association of dietary patterns such as plant-based, vegetarian, or vegan. Therefore, food companies are going to follow the trend."
Using ingredients consumers can readily identify, such as fruit, chocolate, and nuts, Skratch Labs formulates its hydration, energy, and recovery products with a balance of nutrients. "Our goal is to create the healthiest and most effective products for athletes and to very simply state what the product is intended for through the name and listed nutritional profile," explains Lim. "Every ingredient in our products has a purpose, and that is to help the athlete perform."
The company's hydration drink mixes are a prime example. Available in five formulations—Original Formula Exercise Hydration Mix, Hyper Hydration Mix, Anytime Hydration Drink Mix, Sport Hydration Drink Mix, and Wellness Hydration Drink Mix—each is designed to meet a specific need and provide safe hydration without the use of artificial sweeteners, coloring agents, or preservatives.
At RXBAR, maker of whole food protein bars, Emily Golan, manager, core innovation, makes a strong case for the benefits of simplification. "We continue to see whole, recognizable foods as important in achieving consumers' desire for transparent products. They're looking to fuel their activities with simple and clean packaged foods, and we're constantly addressing how we can meet those needs." RXBAR's commitment to transparency is reflected on the front of its product wrapper, which provides a list of core ingredients (typically only three or four), as well as the declaration "No Bad Stuff."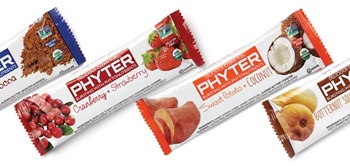 Another nutrition bar company that has embraced simplification is Phyter Foods. The company's plant-based bars are prepared in chef-owner David Choi's organic commercial kitchen and are certified organic, vegan, and kosher. Sold in the refrigerated or frozen section of grocery stores, Phyter bars are free of chemicals and preservatives. "People are becoming more conscious of the foods that they eat and provide for their families," says Choi. "Consumers are going back to the roots of simple ingredients with minimally processed foods. Plant-based eating's whole mantra is to eat plenty of plants and less animal and highly processed foods."
New Niches
Clearly, consumers are looking askance at artificial ingredients. But they are also becoming pickier about the ingredients that comprise the foods they consume and are increasingly looking to eliminate unnecessary additions.
"Consumers do not want to ingest something that their body does not need," says Keena Roberts, senior consumer health analyst at Euromonitor International. "Successful companies are providing options tailored to specific types of athletes, specific physical goals (pre-workout, post-workout recovery, rehydration, greens, macronutrients, micronutrients, sleep recovery, plant-based, vegan, etc.), and that's very appealing to a consumer who wants a product designed for their needs and not the traditional image of a sports nutrition consumer (i.e., just a body builder looking to gain muscle)."
Research from Mintel confirms this. "We've seen an increase in consumer interest in functional products across the board, so the expansion of sports nutrition into nontraditional categories will not be as odd as it may have been in the past," says Beth Bloom, associate director, food and drink.
Although the sports nutrition category has traditionally focused on nutrition bars, sports powders, and protein drinks (Figure 1), a diversity of crossover products has flooded the market in the form of foods and beverages that supply added functionality, address special needs, or simply offer a tasty treat, free of guilt.
Bloom points to Sufferfest, a beer brand that bills itself as "a thirst-quenching, probiotic-friendly and gluten-removed beer designed to perform." Available in five varieties, the beer contains ingredients such as black currant to boost vitamin C and antioxidants, salt to aid digestion and rehydration, and bee pollen to strengthen capillaries, reduce inflammation, and stimulate the immune system.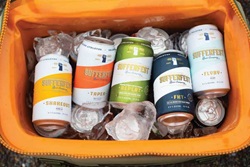 Sufferfest was developed by CEO Caitlin Landesberg, a trail runner who decided to brew her own beer when she could not find one suited to the needs of athletes. Since its launch in 2016, it has become a hit among athletes and consumers looking for a "Beer With Benefits."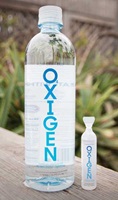 Another beverage focused on providing performance benefits is Oxigen, a bottled water developed by Formula Four Beverages that is enhanced with oxygen molecules to help increase stamina, focus, and recovery. Designed to "instantly replenish and restore your brain, body, and spirit with every sip," Oxigen is made using a proprietary process that fuses O2 molecules together to create O4, the product's key ingredient, which delivers 100 times more oxygen to the bloodstream than regular water, according to the company.
Even herbal tea has entered the sports nutrition ring. Traditional Medicinals Turmeric with Meadowsweet & Ginger Herbal Tea is aimed at promoting digestion and supporting a healthy response to inflammation associated with exercise. The tea is formulated with pharmacopoeial-grade turmeric, a root that contains curcumin and is known for being effective in treating arthritis, joint and stomach pain, and other inflammatory conditions.
Ingredient suppliers are also getting on the natural bandwagon with formulations that meet traditional and niche sports nutrition needs, using healthy ingredients that are easy to understand. Blue Diamond's Almond Protein Powder is one example of a "free from" product that meets consumers' demands for nutritional benefits while allowing manufacturers versatility in formulation. "Today's consumers are reading the label and eliminating artificial flavors and unhealthy ingredients, such as sugars and fats, from their diet," notes Smith. "In order to stay competitive, food manufacturers have to find a way to deliver products that appeal to a wide range of dietary needs and offer well-rounded nutrition without sacrificing taste."
Meghan Wahlin, senior category strategy manager at Glanbia Nutritionals, sees innovations occurring in a number of areas. "Sleep and recovery are big ones," she says. "For example, ingredients like turmeric, known for anti-inflammatory properties, [are being used] for sports recovery and beyond."
Another area Wahlin sees trending is nootropics and cognitive enhancers. "The individual nootropic ingredients have been around for years, but the packaging and marketing have evolved," she says. She also sees products that target the keto dietary lifestyle becoming more prominent, as well as those focused on non-stimulating energy. "Consumers want the benefits of an energy product without the jitters and other unfavorable side effects," she observes.
Glanbia Nutritionals has responded to emerging consumer demands with a variety of innovations, among them Acujoint, a botanical blend scientifically shown to help support joint health. "Another ingredient that has been in our portfolio but will receive a refresh is our PepForm Tryptophan product, which will target sleep and cognitive function," says Wahlin. "Lastly, we have a product called CuroWhite, which is a white curcumin—it provides all of the recovery benefits of curcumin, but its lack of color also makes it very easy to include in all types of formulations and applications."
Protein Is King
When it comes to today's highest-trending ingredients, protein certainly ranks near the top. Long a mainstay of sports nutrition bars, beverages, and powders, protein has found its way into everything from cereal to flavored water. Research from Nielsen shows that 55% of U.S. households say high protein is an important attribute to consider when buying food for their households. And 6% of households include someone who lives on a high-protein diet.
But making a product that appeals to hardcore athletes, fitness enthusiasts, and active consumers alike requires more than protein enhancement and clever branding. Consumers are looking for high quality, convenience, good taste, and a choice of ingredient sources, including traditional and plant-based.
"Protein products captured more than 80% of global sports nutrition product sales in 2016, and are projected to drive $14.6 billion in global sales by 2021, according to Euromonitor," notes Smith. "The list of protein-enhanced products is long and growing, with convenient, ready-to-drink beverages and bar formats gaining popularity as meal replacements for busy consumers."
There's no question that products targeted for on-the-go consumption are rising in popularity—both for busy commuters and athletes looking to energize their workouts. Among products that appeal to both groups are protein-enhanced drinks, which are convenient to consume, dense in nutrients, and low in fat and sugar.
A popular product line in the sports ready-to-drink space is the Muscle Milk brand of shakes, which come in a variety of formulations. The product line includes Muscle Milk Light, 100-calorie shakes designed for workout recovery or snacking; Original Shakes, which contain 34 grams of protein to provide sustained energy and build strength; Coffee House Protein Shakes and Smoothie Yogurt Protein Shakes, which are designed as on-the-go breakfast options or snacks; and the Pro Series of shakes, which contain a whopping 40 grams of protein to help athletes recover and build muscle after a training session.
Ready-to-drinks are not the only protein-enhanced product that is striving to meet the needs of a wide range of consumers. "Mainstream product formats like high-protein chips are finding their way into more traditional sports nutrition channels," says Wahlin, "and more traditional sports nutrition products like protein powder tubs are finding their way into more mainstream channels."
"We are seeing even water fortified with proteins," observes McConville, "with companies targeting their products to either be pre-workout, during workout, or recovery focused. They are trying to appeal to all athletes by having products with multiple sources of proteins as well as varying amounts of protein in them."
With so many options available, consumers are increasingly considering protein type when making buying decisions, according to research from Mintel. "One thing we've seen related to protein in sports nutrition is getting more specific about protein source (e.g., whey, pea, other plant protein)," says Bloom. "As the interest in protein continues to mainstream, sports nutrition players will need to find a way to rise above the noise. Being specific about protein source will be a means of doing this." She notes that one-third of bar consumers say they are interested in the source of the protein in the products they purchase.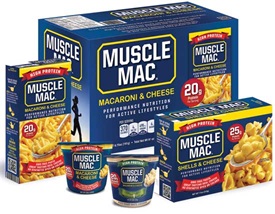 Among protein sources, one of the fastest-growing areas is plant-based. Research from Innova Market Insights shows that launches of plant-based sports nutrition products increased 65% for pea protein, 43% for rice protein, and 25% for soy protein over the 2015–2016 time period. One example of a plant-based product designed to appeal to athletes as well as active, health-focused consumers is Quality Pasta Company's Muscle Mac, a non-GM macaroni and cheese product fortified with vegetable protein. Touted as "Performance Nutrition for Active Lifestyles," Muscle Mac comes in microwaveable single-serving cups as well as boxes and delivers 20 grams of protein per serving, 10% of which comes from peas.
The rising demand for proteins derived from plant sources has caused food manufacturers to increasingly make a shift away from dairy-based products. Says Smith, "In the United States, 30% of adults are attempting to make the switch to a plant-based diet, and that movement is even stronger in other countries around the world. This creates a huge opportunity for sports nutrition companies, which can formulate products to reflect this trend."
A Promising Future
When it comes to the future of sports nutrition, the opportunities for innovative thinking are nearly endless. Aside from new niches, product categories, and ingredient formulations, there is room for experimentation in the way products are marketed and sold.
Roberts notes the increasing use of online platforms as an example. "Many of the most successful sports nutrition brands on Amazon use e-commerce professionals to build their product pages, realizing that the marketing approach for selling a product online is fundamentally different from selling it in a brick-and-mortar store: more information in less space, compatible with mobile platforms, with as much thorough, science-backed information presented as possible."
Earlier this year Campbell Soup launched V8 Hydrate exclusively online. Marketed with the tagline "Plant-Powered Hydration," the beverage contains an isotonic blend of natural electrolytes from sweet potatoes along with hints of fruit. Available in three flavors—Strawberry Cucumber, Orange Grapefruit, and Coconut Watermelon—V8 Hydrate is designed to replenish fluids and nutrients quickly. The company's sister product, V8Energy, holds a similar appeal, especially for Millennials and on-the-go consumers looking for steady energy supplied by 80 milligrams of caffeine from green tea.
In addition to online marketing, word of mouth and social media channels provide important opportunities for products to become noticed. "Word of mouth and recommendation is hugely important in determining choice of sports nutrition product: at a very basic level, if a consumer athlete can turn to a social media platform like Instagram and see an athlete they aspire to perform/look like, and that athlete recommends a specific product, that can go a long way to determining product choice," says Roberts. "Similarly, as group fitness trends and bootcamp programs like CrossFit gain popularity, they offer a peer forum for consumer athletes to compare how they feel and perform when using a particular product, and drive each other to try different options."
Among the factors that will help drive the expansion and development of new product options are advances in science that show how relationships among diet, metabolism, and individual health conditions and goals work together. McConville points to the focus on gut health as an example of an emerging area of study, along with new information about "probiotics, prebiotics, prebiotic fibers, and inflammation targets."
With the availability of more information about the effects of nutrition on sports performance, recovery, and the ability to maintain health through all stages of life, consumers "want to feel like they're being proactive about their own health, and as they grow more aware of the health risks posed by a modern, sedentary, increasingly digital lifestyle, they want to adopt behaviors that will help combat those threats," says Roberts.
As an example, she points to supplements that counteract the damage of blue light from digital devices, as well as immune-boosting supplements to prevent illness. "In general," she says, "vitamins and dietary supplements are moving away from single-ingredient offerings towards products positioned around health states like women's health or eye health or muscle recovery, and that's where we really see the industry following."
Lastly, trust will continue to factor into the success of new product launches. "Without trust," asserts Roberts, "there is no reason for consumers to stay loyal to a particular brand, and in a world where consumers are becoming more and more educated about what they put in their bodies, companies can't afford to be sloppy with what they present."