In recent years, clean label claims have been one of the key areas of activity in food and beverage new product development. According to Innova Market Insights research, thoughtful and mindful consumers are continuing to catalyze changes in the way that companies produce, package, and label their products. More and more, they want to know what is in their food in order to make decisions about health, sustainability, and ethical issues. With this background, it is not surprising that clean label is maintaining its appeal and momentum and becoming increasingly mainstream.
In the 12 months to the end of September 2018, Innova Market Insights recorded that over 28% of global food and beverage launches used one or more clean label claims (natural, organic, no additives/preservatives, and GMO-free), rising to over 39% in the United States. There have also been associated increases in interest in related clean label areas such as vegan-friendly, raw, and paleo diets, and also in the focus on minimal processing, including the use of techniques such as cold pressing and high-pressure treatment. This is running alongside increasingly wide ethical concerns, including fair trade and sustainability, packaging, the environment, and animal welfare.
No additives/preservatives claims continue to feature most strongly, used for just under 16% of global launches in the 12 months to the end of September 2018, rising to over 20% in the United States. The United States saw higher levels of use of all the clean label positionings and was also notable for the strong growth in GMO-free labeling, which featured on 17.8% of launches, compared with just under 6% globally and was also the No. 2 clean label claim in the United States overall, well ahead of both organic, which appeared on 12.5% of new products, and natural, which was on 8.7%.
Non-GMO Moves Mainstream
It is clear that the use of genetic modification has become a real issue in recent years in the United States in particular, where there was traditionally relatively limited consumer resistance to GM foods. The move of non-GMO-certified foods into the mainstream in the United States has largely taken place since 2013, following a number of developments from major players in the retail and foodservice sectors. The U.S. penetration level of 17.8% has been reached—up from 4.4% five years previously and now stands at nearly three times the global figure.
As a result of growing consumer concerns over the issue, there was pressure for the right to choose non-GMO products, and this resulted in the rise of GMO-free claims, the development of a non-GMO movement, and the rise of programs such as the Non-GMO Project Verified label. This was launched in the United States in 2008 as a nonprofit collaboration to ensure the sustained availability of non-GMO food and beverage choices. It is reported that sales of products using the Non-GMO Project Verified label reached more than $26 billion in 2017, up massively from just $1.2 billion in 2011, and that there are now over 50,000 products encompassing over 3,000 verified brands.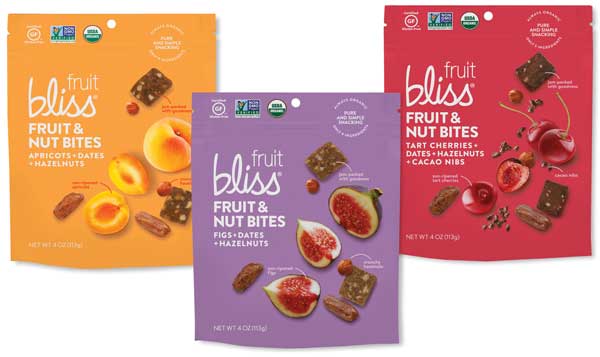 Products approved under the program in the second half of 2018 included a number of plant-based options, such as Fruit Bliss Snackable Fruit Bites, Frozen Garden Ready to Blend Green Smoothies, and Hippie Snacks Cauliflower Crisps and Avocado Crisps, as well as premium grass-fed packaged beef products from Pre Brands.
Snacks, bakery, and cereals lead in terms of GMO-free launches, reflecting the significance of GM ingredients in products using high levels of cereals. While snacks had the highest number of GMO-free introductions overall in the United States in the 12 months to the end of September 2018, cereals led in terms of penetration. Over 45% of launches of breakfast cereals and cereal bars featured this type of claim, compared with 33% for snacks and 19% for bakery. The highest penetration, perhaps not surprisingly, was in baby foods, where nearly two-thirds of launches featured GMO-free claims, reflecting strong parental concerns over their children's health, also evident in the very high proportion of launches that are organic.
In the cereals category, it is cereal and energy bars that lead in terms of GMO-free positionings, having both the biggest number overall at 61% of the cereals total, as well as the highest penetration, at nearly 55%. The cereal and energy bars subcategory has seen good growth in recent years as its healthy and portable image for a whole range of snacking occasions and meal replacements has grown. The high levels of competition in the market mean that health claims are increasingly used, with multiple claims tending to feature. Looking at launches of cereal bars in the United States over the past few months, products with GMO-free claims also tend to carry a whole range of other positionings, particularly organic, no additives/preservatives, gluten-free, high/source of fiber, whole grains, and high/source of protein, with sugar reduction and vegan claims also rising. More indulgent flavors are also evident, with the use of ingredients such as chocolate, peanut butter, fruit, and nuts.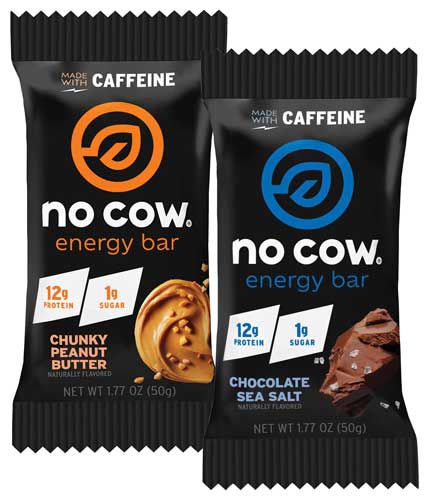 A review of recent GMO-free launches on the Innova Database reveals rising interest in plant-based products, such as No Cow plant-based energy bars in Chunky Peanut Butter, Coconut Almond, Chocolate Sea Salt, and Chocolate Peanut Butter varieties, also focusing on protein and caffeine content, the use of natural flavors, and no dairy, gluten, or soy. IQ Bar's Brain Fuel in Matcha Chai, Blueberry Lemon Sunflower, and Cacao Almond Sea Salt are also plant-based, as well as grain and gluten-free and suitable for vegans and paleo and keto diets, while Garden of Life's GOI Bars in Blueberry, Chocolate Sea Salt, Maple Sea Salt, and Chocolate Coconut varieties were also positioned as organic, gluten-free, and with no added sugar.

Lots of Activity in Dairy
There has also been relatively strong interest in non-GMO labeling in the dairy industry, where over 23% of launches carried GMO-free claims. A natural image has traditionally been important in dairy, and growing interest has led to ongoing activity in organic and grass-fed or pasture milks. There is a strong link between organic dairy lines and non-GMO certification, with many products using both types of positioning, including some leading organic dairy producers such as Stonyfield Farm and Organic Valley, both of which have also been at the forefront of the promotion of pasture or grass-fed milk and fresh dairy products in the mainstream market.
Stonyfield, sold to Lactalis by Danone in order to gain approval for its purchase of WhiteWave Foods, has an established 100% Grassfed Organic Yogurt range, which was extended with six Greek-style variants in late 2017. Mean-while, Organic Valley, an independent cooperative of organic farmers and one of the top 10 milk brands in the country, has Grassmilk from grass-fed cows in whole and 2% fat varieties; Grassmilk yogurt, including children's products in both pots and tubes; and an artisan-crafted Pasture Butter.
They have recently been joined by DanoneWave's Horizon Organic, one of the country's leading milk brands, which has launched organic grass-fed whole and reduced-fat milks in half-gallon containers.
Maple Hill Creamery, which has over 200 farms, describes itself as the first and only U.S. 100% grass-fed organic dairy milkshed. Maple Hill's range encompasses plain and flavored milk, plain and flavored kefir, and cream-on-top and Greek yogurts. The range was extended in early 2018 with the launch of blended yogurts to sit alongside the existing line; like the dairy's other yogurts, it is made with 100% grass-fed and GMO-free milk.
Meanwhile, interest in organic food and beverages has continued to grow overall, reflected in the fact that the global organic foods market is now valued at well over $80 billion a year, led by the United States with sales of about $40 billion, which puts it ahead of Europe with sales of $30 billion, although estimates vary markedly according to source and definition, particularly as to whether natural foods are also included. Globally, organic positionings were used for 9.4% of food and beverages launches in the 12 months to the end of September 2018, making it the No. 2 clean label claim after no additives/preservatives. In the United States, it has a higher penetration of 12.5%, but is only No. 3 after no additives/preservatives and GMO-free.
The most significant categories for organic launches globally are baby foods, sauces and seasonings, and bakery. Baby foods also leads in terms of penetration, with nearly 36% in the 12 months to the end of September 2018. Hot drinks take second place at 18.7%, ahead of cereals at 18.3%.
In the United States, the picture is slightly different, with sauces and seasonings leading in terms of organic launch numbers, ahead of soft drinks and bakery, but in terms of penetration of organic positionings for new product development, the baby foods category is the clear leader at 50%, ahead of hot drinks at nearly 30%, sugar and sweeteners at 27%, and soft drinks at 21%.
The strength of organic certification in the baby and toddlers category is not really surprising, given the desire of parents to provide the best for their children. With naturalness, purity, and quality always high on the agenda, the importance of GMO-free formulations has already been mentioned. Penetration is particularly high in the United States where the market is highly developed and half of the launches used an organic positioning. Organic claims are strongly concentrated in certain sub-categories, however, particularly focusing on high added-value prepared products such as baby snacks, baby fruit products, desserts and yogurts, and baby cereals and biscuits.
Screw-top pouches of fruit, vegetables, and yogurt are particularly in evidence, and launches have tended to take organic certification as standard, while looking for other points of difference. An example is Danone's Happy Family range, which includes Super Morning fruit and yogurt blends plus chia, a Super Smart fruit and vegetable blend with DHA and choline to support brain development, and Superfoods with bananas, peaches, and mango plus chia. Meanwhile, the Annabel Karmel Stage 1 range has been reformulated with new and improved organic fruit and vegetable blends, and Campbell's Plum Organics has introduced its organic Mighty 4 range of fruit, vegetable, protein, and grain blends.
Coffee and Tea Claims
Hot drinks take second place in the United States in terms of organic penetration, with tea the major subcategory, with 43% of launches using organic claims, compared with just under 30% for the category overall. A more modest 19% of coffee launches used organic claims. The hot drinks category is also a major user of ethical claims, with ethical-human claims, and, in particular, fair trade, featuring on 21% of launches, many of which are also organic. Coffee rather than tea leads in this area, however, with over 23% of launches featuring this type of positioning.
Organic options also have a relatively high penetration level in iced or ready-to-drink tea, particularly in the United States, where it is generally a more popular beverage than in many parts of the world. Organic claims were used on over 21% of U.S. soft drinks launches overall, but this rises to nearly 38% in iced tea.
Many organic products carry additional clean label claims to add value and aid differentiation in a dynamic and generally very competitive market. In the case of iced tea, organic products may also carry claims such as non-GMO and vegan-friendly, with yet more value added to the growing range of ingredient and flavor blends. There is also a focus on real brewed tea as the core ingredient, as illustrated by recent U.S. launches such as Subtle Tea Co.'s Sweetless Plum and Apricot & Orange organic variants; new Lemon Grove Maple and Mango Mate black teas and Golden Turmeric Pineapple herbal tea variants in Coca-Cola's Honest Tea organic tea range; and Organic Black Tea Spiced Chai and Organic Black Tea with Strawberry & Garden Mint Flavor in PepsiCo Unilever's Pure Leaf Tea House Collection.
Kombucha, the fermented, lightly effervescent black or green tea drinks from China are also increasingly popular, featuring in a range of organic ready-to-drink tea launches. They have been available in countries outside Asia for some years, but with rising interest in functional beverages and fermented products, they have moved out of the specialty sector and more into the mainstream. Over a quarter of iced tea launches in the United States featured kombucha in the 12 months to the end of September 2018, and over 80% of these used an organic positioning.
An interesting arrival on the market in the second half of 2018 was Starbucks' Evolution cold-pressed fresh juice brand, which was used for Evolution Fresh Organic Sparkling Kombucha drinks in a range of six exotic flavors—Ginger Lemon Honeycrisp, Mango Pineapple, Ginger Greens, Spicy Greens, Pink Grapefruit, and Turmeric Pineapple Coconut.
Participation by Major Players
Recognizing the potential, the major soft drinks multinationals are also entering the market; PepsiCo bought organic kombucha company KeVita at the end of 2016, while Coca-Cola announced in September 2018 that it was buying the Australian kombucha maker Organic & Raw Trading, which makes the Mojo brand.
Although actual launch numbers are relatively modest in the sugar and sweeteners subcategory overall, there is a strong level of interest in natural and organic options. Organic positionings were used for over 27% of U.S. launches in the 12 months to the end of September 2018, perhaps somewhat surprisingly ahead of natural positionings, which were at 20%. Organic claims are used mainly for various types of traditional sugars, as well as for some natural sweeteners, led by stevia, used alone or more frequently in low-calorie blends with ingredients such as agave, monk fruit, or honey. Over one-fifth of organic sugar and sweetener launches contained stevia, compared with just under 16% of sugar and sweetener launches as a whole.
The majority of 2018 organic stevia sweetener launches contained zero calories and included varieties such as NuNaturals Organic Sweetener Stevia & Monk Fruit; OliveNation Liquid Stevia in a bottle, NOW BetterStevia Organic Zero-Calorie Sweeteners, and GreenWise Stevia Blend.
It is clear that clean labeling in its many aspects has become a major focus for new product activity and has also driven fairly major reformulation and repositioning programs in the food industry. This is with consumers demanding shorter and more recognizable ingredient lists and manufacturers responding by increasingly highlighting the naturalness and origins of their products. This has boosted interest in all types of clean label claims, including organic and, increasingly GMO-free, although one or both may feature alongside others, including no additives/preservatives and natural.
The clean label trend has also broadened out into a wider movement focusing on an increasingly mindful consumer trying to make responsible food choices that are not only healthy but also sustainable and ethical, taking a more holistic approach in increasingly complex situations and weighing different factors in making purchasing decisions.
While interest in clean label has kept organic and GMO-free claims in the spotlight in many countries, rising levels of competition mean that product offerings have had to become much more sophisticated, focusing more on value-added products and combining both specialist organic brands and organic and GMO-free variants in existing conventional ranges. Organic or GMO claims alone may not now be enough, and companies are focusing on additional benefits, including other related clean label areas such as vegan-friendly and raw and paleo diets, as well as local ingredients and sourcing, minimal processing, and unusual and premium-style recipes and flavors (including the use of seasonal and limited editions).
The market remains highly concentrated geographically, however, with opportunities in organic options currently being most actively pursued in North America and Europe. The United States and Western Europe account for nearly three-quarters of Innova-recorded organic launches taking place globally and 58% of GMO-free claims, compared with just under 50% of total launches.
Lu Ann Williams
is Director of Innovation , Innova Market Insights (

[email protected]

). For inquiries, contact

[email protected]

.