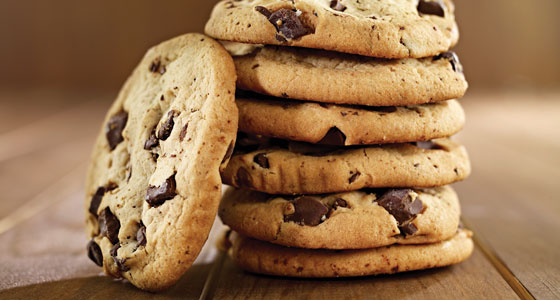 Hardly a day goes by without a public warning or notification of a food product recall. Recalls are costly. They involve the expense of issuing public safety messages, product testing, retrieving recalled products from the market, disposing of recalled product, and producing and replacing recalled product as well as costs related to crisis management, consulting fees, potential damage to brand reputation, and potential penalties and liabilities.
Some recalls are voluntarily initiated by the manufacturer; others are requested or mandated by regulatory agencies. The U.S. Food and Drug Administration (FDA) regulates food and beverage products, and the Food Safety and Inspection Service (FSIS) of the U.S. Department of Agriculture (USDA) regulates meat, poultry, and processed egg products. Both agencies post information about recalls on their individual websites and on the website FoodSafety.gov.
There are three classes of recalls that the FDA assigns: a Class I recall is a situation in which there is a reasonable probability that the use of, or exposure to, a food product will cause serious adverse health consequences or death; a Class II recall is a situation in which a food product may cause temporary or medically reversible adverse health consequences or the probability of serious adverse health consequences is remote; and a Class III recall is a situation in which a food product is not likely to cause adverse health consequences.
FDA data show that 1,957 human food products and 338 veterinary products were recalled in 2018; of the 2,266 human food and veterinary products that were voluntarily recalled, 707 were Class I recalls. FSIS data show that 125 meat and poultry products were recalled in 2018; 97 of which were deemed Class I. Among the reasons for recalls are mislabeling, contamination with pathogens, presence of undeclared allergens or other substances, presence of extraneous material, processing defects, presence of residues, presence of unapproved substances, production without inspection, failure to present for import inspection, possible processing deviation, failure to produce under a HACCP plan, possible health risk, and presence of mold.
Companies must notify the FDA via the agency's Reportable Food Registry webpage within 24 hours if they have received or shipped a product with a Class I hazard. The FSIS also requires notification within 24 hours of learning or determining that an adulterated or misbranded meat or poultry product received by or originating from the official establishment has entered the market. Federal agencies issue recall press releases and public health alerts to inform the public about potential health risks and help consumers identify recalled food.
The FDA gives a food company the first choice to recall a product but can mandate that the company initiate a recall if the company doesn't voluntarily do so. Public warnings may be issued by either the recalling company or the FDA. The agency generally gives the company the first opportunity to prepare and issue a public warning concerning its recall and works with the company to ensure that the warnings contain adequate information.
The FSIS recall process begins when a problem is identified by a company, by the FSIS's in-plant inspection and verification activities, through FSIS sampling, as part of an outbreak investigation, or as a result of a consumer complaint. The FSIS is authorized to detain or seize meat, poultry, and egg products if it has reason to believe that they are adulterated, misbranded, or otherwise in violation of the meat, poultry, and egg inspection acts and can require a recall as an alternative to detention and seizure. The FSIS routinely conducts recall effectiveness checks.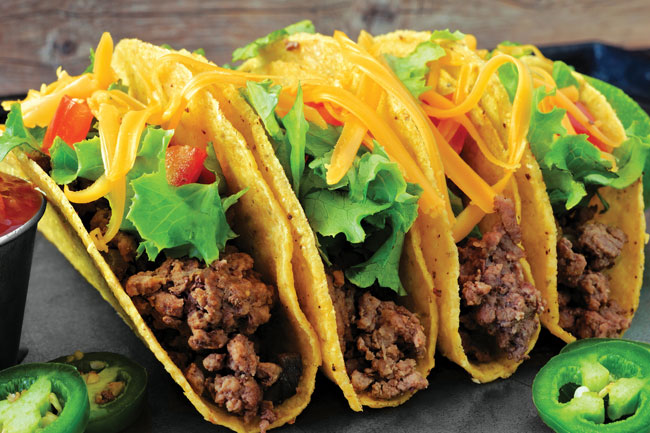 Regulatory Guidance
The regulatory agencies provide guidance for both industry and agency staff about conducting and publicizing recalls. The FDA's draft guidance "Public Availability of Lists of Retail Consignees to Effectuate Certain Human and Animal Food Recalls" tells how and when the FDA intends to publicize the identities of retail consignees in the supply and retail distribution chain that may have received recalled products. The FDA primarily focuses on Class I recalls but may also publicize retail consignee lists for some Class II food recalls, particularly when it has issued a public warning or there is an association with a foodborne illness outbreak. The FDA expects to issue a final guidance in the next several months.
The FDA's final guidance "Questions and Answers Regarding Mandatory Food Recalls" details how the FDA will use its mandatory recall authority granted by the Food Safety Modernization Act (FSMA) and the steps involved in the decision to recall a product because of adulteration and misbranding.
The FDA's final guidance "Public Warning and Notification of Recalls" addresses whether and how a public warning should be issued to alert the public that a product presents a serious hazard to health. In general, the FDA recommends issuing public warnings for Class I recalls unless the warning would not be beneficial to the public. The guidance details how the FDA reviews situations in which a company should warn the public about a voluntary food recall, including the timing and what information should be included. The FDA lists all recalls monitored by the FDA on its Enforcement Report webpage.
The FDA's draft guidance "Initiation of Voluntary Recalls Under 21 CFR Part 7, Subpart C" recommends that companies establish a recall team and train the team members on their responsibilities; establish a plan for internal communications, communications with the FDA, and communications to direct accounts or the public; identify requirements for reporting to the FDA; keep thorough product coding and distribution records; and consider conducting a mock recall to verify the company's recall readiness. The FDA also recommends that firms prepare written recall initiation procedures and develop a strategy for disposing of recalled products.
The FDA's updated "Recall Procedures" chapter of its Regulatory Procedures Manual details how FDA staff initiates, reviews, classifies, publishes, audits, and terminates recalls and uses the Recall Enterprise System to submit, update, classify, and terminate recalls. A recall is terminated when the FDA determines that all reasonable efforts have been made to remove or correct the product and it is reasonable to assume that the product has been removed and properly disposed of or corrected. The FDA will notify the company in writing that a recall has been terminated. The FDA also notifies the USDA about recalls of FDA-regulated products that may be involved with the school lunch program. The FDA's Office of Regulatory Affairs has an online list of recall coordinators that companies can contact in their specific location.
The FSIS's "Directive 8080 Revision 7" contains detailed information about the agency's responsibilities and public notification procedures regarding the voluntary recall of FSIS-inspected meat and poultry products, and its publication "How to Develop a Meat and Poultry Product Recall Plan" includes sample plans and workbooks. The agency's Recalls and Public Health Alerts webpage also lists information about recalls.
Other Sources of Help
The Canadian Food Inspection Agency document "Recall Procedure: A Guide for Food Businesses" is designed to help companies comply with the requirements of the Safe Food for Canadians Regulations. The agency also lists Canadian food recalls and safety alerts on its website.
The Grocery Manufacturers Association offers guidance, publications, and software to help food and beverage companies with recall planning and management. Its Rapid Recall Express webpage allows companies and their trading partners to prepare and send or receive recall and withdrawal notifications. The association also offers a recall checklist; a report titled "Capturing Recall Costs: Measuring and Recovering the Losses"; a manual titled "Successfully Managing Product Recalls and Withdrawals"; and three "Food for Thought Webchat Series" webinars about recalls produced in partnership with FoodOnline: "Improving Food Manufacturer & Retailer Teamwork in a Recall"; "FSMA's Recall Requirements"; and "Mock Recalls: What Are They, Why Are They Important, and How Do I Perform One?"
The International Dairy Foods Association has the "Guide to FDA Inspections & Preparing for a Recall" and recently held a symposium titled "Managing Recalls for Dairy."
The Food Safety Preventive Controls Alliance has a chapter in its "Preventive Controls for Human Food" training curriculum that outlines the FSMA requirements for a recall plan. It also has an online template to help companies develop their recall plan.
Stericycle Expert Solutions offers services and recall guidance such as building and testing a recall plan and identifying and notifying affected parties throughout the supply chain. The company's Stericycle Recall Index webpage tracks recall data.
FoodLogiQ offers FoodLogiQ Connect software that addresses recall management and supply chain traceability, the e-book Recall Readiness, and a Food Safety Professional's Recall Checklist.
ReCall InfoLink offers recall management software that allows companies to quickly upload their information about product recalls and notify everyone in the supply chain. It provides standardized messages, automated communications, and inventory tracking; it also allows companies to conduct mock recalls.
EAS Consulting Group offers consulting and auditing services to help companies prepare for and conduct recalls, including training on recalls and traceability, legal and regulatory requirements, and other recall-related topics. And Burdock Group offers similar help with food recalls and risk assessments, as well as other food safety and regulatory services.
Insurance firms offer information about insuring against the possibility of a food recall. Joseph M. Wiedemann & Sons offers information on the costs of recalls and the benefits of recall insurance. Marsh & McLennan Agency helps companies construct a recall insurance policy tailored to their needs and offers articles such as "A Recall Won't Happen to Me, We Are Extremely Careful and Test All the Time." Liberty Mutual Insurance offers information on creating a crisis-response plan in "Surviving a Manufacturing Product Recall: A Two-Step Guide." Aon offers services and recall insurance and publishes the annual report Emerging Trends in Product Recall and Contamination Risk Management Report. And law firms such as Covington & Burling and Hogan Lovells monitor FDA's recall-related activities and provide advice on interacting with regulatory agencies, conducting recalls, and mitigating the risk of enforcement actions and litigation.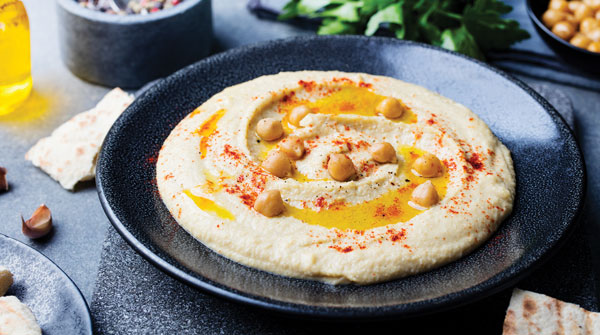 Traceability
The ability to trace a product through the entire supply chain from the farmer/grower to the consumer is essential to finding the source of a foodborne outbreak and any other cause of a food recall. The FDA issued a press release on December 13, 2018, that documented the steps in its traceback investigation of the spring 2018 romaine lettuce Escherichia coli O157:H7 outbreak and subsequent recall and is expected to launch a comprehensive effort in 2019 to advance its work in this area. The FDA Blog described the agency's intention to develop a "Blueprint for a New Era of Smarter Food Safety" that will address traceability, digital technologies, and evolving food business models. The agency is also preparing a proposed rule to implement section 204 of the FSMA, "Enhancing Tracking and Tracing of Food and Recordkeeping."
The Institute of Food Technologists established a Global Food Traceability Center in 2013 to help the food industry trace products through the supply chain to improve food safety, diminish risk, avert devastating health consequences, and avoid economic loss to the food system. The center has conducted traceability projects with the seafood industry; developed the online course "Demystifying Traceability"; issued the podcast "Food Traceability and Blockchain Technology: Revolutionizing Food Security"; published a special supplement titled "Collaborating Toward Interoperable Full-Chain Food Traceability" in the Journal of Food Science; and published the IFT Food Facts article "The Potential of Blockchain Technology in the Food System."
ReposiTrak offers Track & Trace software that helps participants in the supply chain manage FSMA tracking and traceability requirements. SafeTraces applies edible, invisible DNA barcodes based on seaweed DNA to foods during processing to enable tracing of individual products and lots. And TraceGains offers a cloud-based network that connects manufacturers and suppliers throughout the global supply chain.