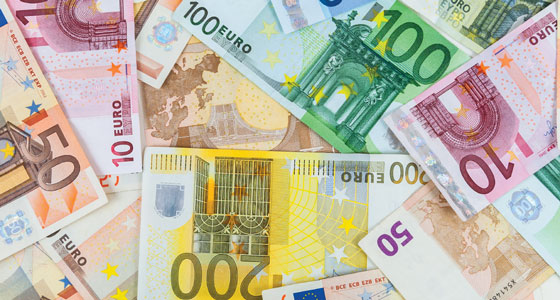 European agri-food startups attracted investments of about $1.6 billion last year—a figure comparable to 2017, according to a report from AgFunder. Funding to startups from the farm to food processing sectors accounted for about $900 million—a huge 200% increase over the prior year, while the retail sectors of grocery, restaurant, food delivery, and home & cooking captured $600 million in investment—a 50% drop from 2017.
"Investors backed a diverse array of upstream startups without any outliers pushing totals up. Spanish crop inputs company Ferbiteria's $89 million private equity round was the largest deal, followed by insect farming group InnovaFeed's $47 million Series B," stated the report. "The decline in funding for downstream startups was largely due to the many exits achieved for food delivery companies after their late stage rounds drove totals up in previous years. Delivery Hero and Deliveroo, in particular, closed large rounds totaling over $1.75 billion between 2015 and 2017."
Dissecting the Deals
The European agri-food startup community saw 421 deals in 2018—a 23% jump over 2017. Early-stage deals, such as seed stage and Series A, dominated, claiming 42% of total dollars and 66% of deal activity. Only 14 companies secured late-stage funding of $161 million.
"The top 15 seed stage deals amounted to $85.4 million or 35% of total seed stage funding in Europe. UK robotics delivery tech firm Starship Technologies claimed the top seed stage deal at $25 million," noted the report. "Meal replacement and insect protein companies dominated Europe's Series A funding, while there were only 21 Series B funding rounds reported."
The top three sectors for deal activity were in-store retail & restaurant technology (61 deals valued at $297 million), farm management software, sensing and IoT (56 deals valued at $108 million), and e-grocery (48 deals valued at $141 million). The ag biotechnology sector captured the second highest investment at $227 million with 29 deals.
"Biotech is a natural strength for the region with some of the world's leading crop inputs suppliers and research institutions," stated the report. "The sector was dominated by sustainable alternatives to chemical and synthetic pesticides and fertilizers, as well as some using gene editing technologies.
"Insect farming startups dominated the novel farming systems category with some of the industry's most mature startups moving into scale-up mode, such as InnovaFeed, which raised a Series A and B round in one year. This year, 2019, also got off to a good start with the close of robotic-enabled insect farm Ynsect's $125 million round, the largest ever for insect farming."
Country Comparisons
According to the report, the UK and France contributed nearly half of total funding (45%) in 2018 and 40% of deal flow in Europe's agri-food tech market, raising $388 million and $324 million, respectively. "The diverse UK agri-food tech ecosystem is growing and expanding at a rapid pace and investment has grown particularly in ag biotech, e-grocery and online restaurants and meal kits," stated the report. "France's agri-food tech industry is one of the most mature on the continent. The average deal size was $5.4 million and the median just under $3 million. A third of deals closed at the Series A stage and half were seed stage."
Following the UK and France, Spain placed third in 2018 with $265 million in funding on 29 deals, which were bolstered by delivery tech company Glovo's $129 million Series C round. Germany and Ireland rounded out the top five European countries, raising $109 million and $82 million, respectively.
While Italy did not place in the top 10 for investments, it did contribute the third highest number of deals at 31. Seed stage deals dominated Italy's nascent agri-food tech industry, claiming 28 out of 31 total funding rounds.
To obtain a free copy of the 67-page AgFunder report, please visit https://agfunder.com/research/europe-agrifood-tech-investing-report-2018.