Heinz appointed to FEMA board
The Flavor and Extract Manufacturers Association (FEMA) recently inducted IFT member Kelli Heinz, vice president, marketing, at Bell Flavors & Fragrances into the FEMA Board of Governors. In this role, Heinz will be responsible for fostering a comprehensive environment in which the flavor industry can create, innovate, and compete. She will join 13 other governors in helping to shape the future of the flavor industry.
"I am honored to represent FEMA, the U.S. flavor industry, Bell, and my family with this recent board position," says Heinz. "I've been involved with FEMA as the program committee chair since 2013, helping shape the topics the flavor industry needs to address. I am also thrilled to live on the legacy of my grandfather, Edward N. Heinz, and my father, James Heinz, both of whom were past FEMA presidents, with representing the third generation of the Heinz family."
ADSA names Jiménez-Flores president
IFT member Rafael Jiménez-Flores, the J. T. "Stubby" Parker Endowed Chair in Dairy Foods at The Ohio State University, has assumed the role of president of the American Dairy Science Association (ADSA). He will serve as president of the association for one year. Jiménez-Flores served as vice president of the organization for the past year and has been active in many roles with ADSA, serving as chair of the Milk Protein and Enzyme Committee, chair of the Milk Protein and Enzyme Symposium at the annual meeting, director on the ADSA Board, editor and senior editor of the dairy foods section of the Journal of Dairy Science, and member and chair of the Lactation Biology Committee.
Originally from Mexico City, Jiménez-Flores earned his PhD in food science and agricultural chemistry at University of California—Davis, where he was involved in cloning milk proteins for their structure–function studies and successful production of milk proteins in yeast. His first academic position was as assistant professor at the University of Illinois in the Department of Food Science and Nutrition, where he was in charge of the dairy chemistry and technology program.
Five years later he became part of the Dairy Products Technology Center at California Polytechnic State University. His areas of research focused on novel methods for dairy processing, characterization of the milk fat globule membrane, surface interactions of milk components and lactic acid bacteria, spore incidence in dairy processing plants, and biological activity of milk components. In addition to holding six patents, he has published numerous book chapters and more than 150 peer-reviewed articles covering several aspects of dairy science and technology.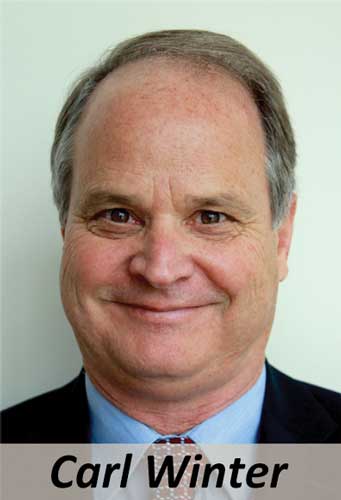 Carl Winter, 'Elvis of E. coli,' retires
Carl Winter, a University of California (UC) Cooperative Extension food toxicologist, also known as the "Elvis of E. coli" and the "Sinatra of Salmonella," has retired. Based at UC Davis, Winter focused on the detection of pesticides and naturally occurring toxins in foods, how to assess their risks, and how to use science in the regulatory decision-making process.
An accomplished musician, Winter's humorous musical parodies about food safety aimed to educate through entertainment. He performed songs at nearly 300 scientific conferences and meetings in 37 states, distributed 30,000 audio CDs and animated DVDs, and received more than 1 million views on his YouTube page.
His most recent work investigated the relationship between allowable levels and safety levels for pesticide residues on food crops. Author of numerous journal articles, books, and book chapters, he testified before the U.S. Congress on four occasions and gave nearly 1,000 scientific presentations and more than 1,000 media interviews over the course of his career.
A Fellow of IFT, Winter received numerous awards, including the 2012 Borlaug Council for Agricultural Science and Technology Communication Award, the Hod Ogden Medal from the U.S. Centers for Disease Control and Prevention/Association of State and Territorial Directors of Health Promotion and Public Health Education, the National Science Foundation International Food Safety Leadership Award for Education and Training, and the Bernard L. Oser Food Ingredient Safety Award from IFT.
Winter, who was vice chair of the UC Davis Department of Food Science and Technology for the past six years, also served as a member of the UC Agriculture and Natural Resources' Program Council from 2015 through 2019.
Jiang receives 2019 Sani Award
Cindy Jiang, senior director of global food and packaging safety at McDonald's, received the Leadership in Food Safety Award from Sani Professional, the food safety division of Professional Disposables International (PDI), and the Sani Professional Food Safety Advisory Council (SPFSAC). Jiang, a member of IFT, was cited for her exceptional commitment and dedication to advancing food safety through leadership, standard setting, collaboration, and sharing best practices in the food industry.
As the global leader of food safety programs and practices within the McDonald's system, Jiang was instrumental in leading the initiative to establish Food Safety Week and Food Safety Fair at McDonald's. The events have raised strong awareness of the importance of food safety and advanced the food safety culture within the company. In addition, she worked to promote the development of the Global Food Safety Initiative (GFSI) Global Market Program, which is used across food companies around the world to improve their food management systems and achieve food safety certification.
Poultry Federation names Marcy Leader of the Year
John Marcy, extension specialist and professor at the Center of Excellence for Poultry Science at the University of Arkansas, was named the 2019 Industry Leader of the Year by The Poultry Federation—Arkansas, Missouri, and Oklahoma—during the 60th Annual Poultry Festival. The award has been presented since 1955 and recognizes the outstanding achievements of poultry and egg executives and their contribution to the industry.
Marcy graduated with a bachelor's degree in food technology and science from the University of Tennessee and earned his MS and PhD degrees in food technology from Iowa State University. He has been a director of quality control for Portion-Trol Foods, worked in production management and quality assurance for Swift & Co. and Jerome Foods, and has been an assistant professor and extension food scientist at Virginia Tech. He was named an IFT Fellow in 2009.
Since 2005, Marcy has conducted culinary workshops for Tyson Foods, Simmons Foods, and in conjunction with the Research Chefs Association to enable product developers to earn recognition as a Certified Culinary Scientist. The Research Chefs Association awarded Marcy a President's Award in 2019 in recognition of his years of service.
---
In Memoriam
Marcus Karel, professor emeritus at the Massachusetts Institute of Technology (MIT) and Rutgers University, passed away on July 25, 2019. Respected worldwide for his work in food engineering, food processing, and the physical chemistry of foods, Karel was a Holocaust survivor who came to the United States in 1951. While an undergraduate at Boston University, he became interested in the food technology explorations being undertaken at MIT and decided to pursue a graduate degree there.
After receiving his PhD from MIT in 1960, he became a professor of food engineering and chemical engineering and believed that engineering and physical chemistry "were the package that you needed in order to have a rational basis for providing scientific background for food performances." From 1989 to 1996, Karel served as the State of New Jersey Professor of Food Science at Rutgers and was named professor emeritus at both MIT and Rutgers in 1996.
Karel, an emeritus member of IFT, was part of IFT since 1962. He was recognized with the William V. Cruess Award in 1970, named an IFT Fellow in 1972, and received the Nicolas Appert Award in 1986 and the Riester-Davis-Brody Award in 2007. He served on an IFT Awards jury and chaired the Stephen S. Chang Award Committee and the Graduate Scholarship Committee. He was also a member of many other committees and panels, including the Program Committee, the Research Committee, and the Expert Panel on Food Safety & Nutrition.
IFT also notes the passing of the following members: Isidor V. Savic and Maxwell K. Shaw
Have some news to share about yourself or another IFT member? Email [email protected].