About the Internship
Synergy Flavors is seeking an undergraduate student currently enrolled in a food science degree program to begin an internship in May 2021 at their Wauconda, IL location. Synergy Flavors is seeking an energetic, responsible intern to join their growing organization. In this position, you will be expected to learn the ins-and-outs of our daily routines and procedures. You will focus on learning how Synergy Flavors runs.
There are three application areas for this opportunity.
Applications Lab Intern
Flavor Creation
Research & Analytical Intern
About Synergy Flavors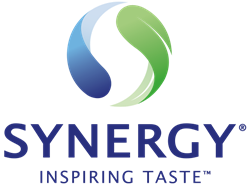 Synergy Flavors is an exciting and collaborative work environment with a culture focused on growth and development. Our cooperative heritage inspires us to invest in the communities we touch and contribute towards a sustainable earth.
Synergy Flavors is a leading global manufacturer and supplier of flavorings, extracts and essences, with a truly global footprint. With extensive experience across food, dairy, beverage and nutritional products industries, we develop high quality taste solutions which inspire innovation and can help you stay one step ahead of the competition.
Combining a long heritage of flavor development with proprietary extraction technology, we blend art and science to create an exceptional array of tastes. Investing continuously in our technical capabilities, our commitment to analytical and sensory innovation ensures we are always on hand to deliver the latest market insights and flavor breakthroughs.


Application Deadline
The application deadline for this opportunity has passed.


Feeding Tomorrow's Intern+ Package with Synergy Flavors Includes
One (1) paid internship starting in May 2021 provided by Synergy Flavors
One (1) $1,500 tuition scholarship for 2021–2022 academic year provided by Synergy Flavors
Opportunity to attend IFT21
Opportunity to connect with other Intern+ recipients for additional networking and learning throughout the summer
What Synergy Flavors Looks for in an Intern
A minimum GPA of at least 3.0/4.0 required
Candidate must be enrolled in a food science related undergraduate degree program in fall 2021 to be eligible
Be willing and able to commute to Wauconda, IL for the position (local candidates preferred)
Candidates must currently possess unrestricted authorization to work in the United States as Synergy Flavors does not intend to sponsor work visas with respect to this position or to provide this position as OPT or CPT
Proficient computer skills, including Microsoft Office Suite (Word, PowerPoint, and Excel)
Excellent written and verbal communication skills
Self-directed and able to work without supervision
Energetic and eager to tackle new projects and ideas