The IFTSA Nominating Committee is pleased to announce the individuals listed below, who were presented to the membership as this year's slate of candidates for the IFTSA Board of Directors on March 1, 2022, have been deemed elected as of March 16, 2022. These new board members shall take office effective September 1, 2022.
Meet the IFTSA 2022–2023 New Board Members
President-Elect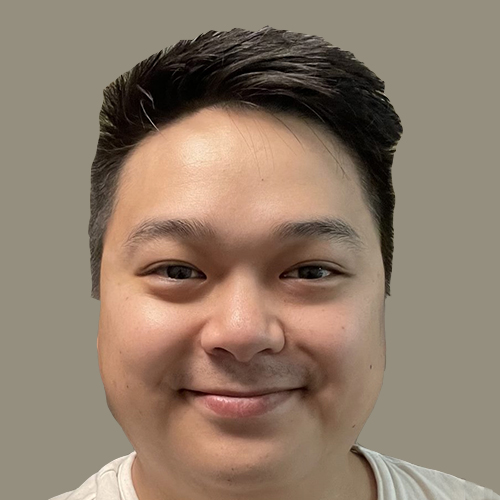 Luuvan Hoang is presently an undergraduate at Washington State University studying food science with a specialty in fermentation. After many years working in several industries, he eventually discovered a love for food processing and manufacturing and decided to return to school to study food science. His dream is to one day own his own co-manufacturing facility. Luu has served on the Board of Directors for the past two years as the VP of Member Engagement (20-21) and the VP of Chapter Engagement (21-22).
Vice President of Chapter Engagement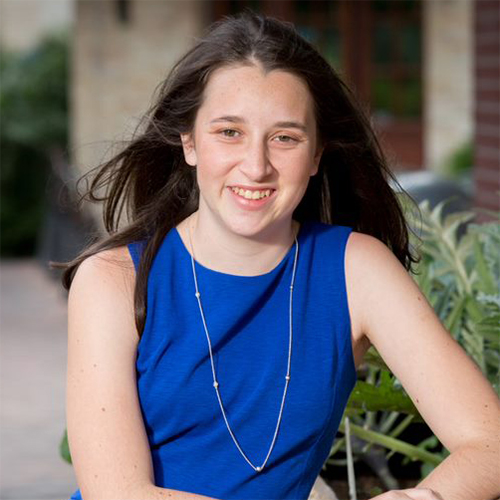 Allison Brenner is a junior food science major at Texas A&M University. She became an IFTSA member in her freshman year after attending a food science club meeting and has loved it ever since—especially all the webinars and networking opportunities. Allison is the current Texas A&M Food Science Club President and the IFTSA Smart Snacks for Kids Competition Chair.
Vice President of Competitions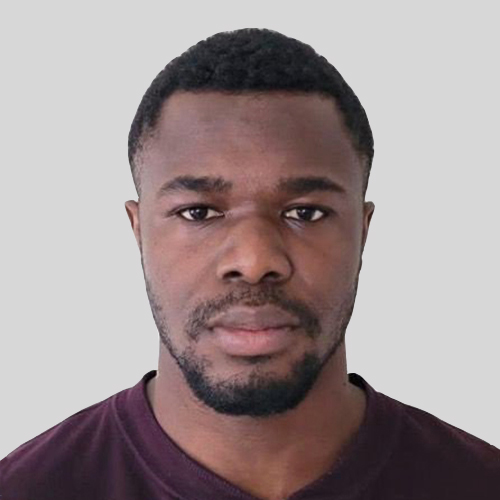 Edwin Allan is a Ghanaian graduate student in the Individual Interdisciplinary PhD (IIP) Program at Montana State University. Edwin's goal is to become a food scientist dedicated to improving the food security and nutrition of indigenous communities. His PhD research focuses on the extrusion of Montana-grown lentil varieties which determined the involvement of statistics, mechanical engineering, plant science, and sustainable food systems in his IIP program. Edwin serves as the current Developing Solutions for Developing Countries Competition Chair.
Vice President of Digital and Social Media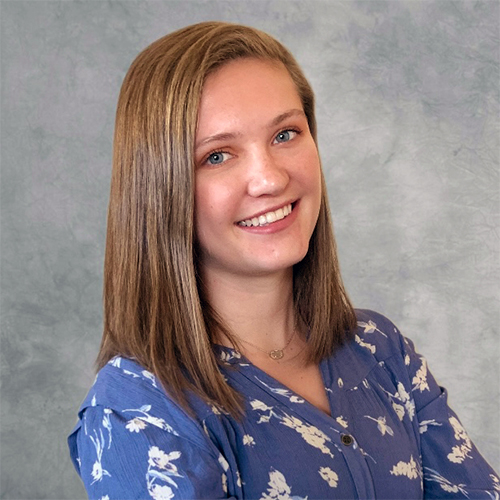 Chloe Calhoun is a sophomore at the University of Nebraska-Lincoln majoring in food science. She is also pursuing a minor in animal science to gain a better understanding of the meat and dairy side of the industry. Chloe enjoys working in the dairy plant on campus and being an active member in the food science club and the meat science club. She has experience in the industry through a summer job with Wells Blue Bunny and has an internship for this summer with Schreiber Foods. Someday Chloe hopes to have a position pertaining to food safety and quality assurance.
VP of Membership Engagement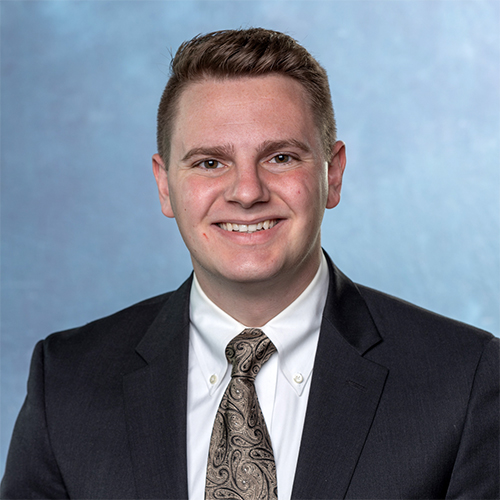 Philip Eberly is a farm kid turned food scientist. He attributes his discovery of food science to growing up on his family's dairy farm in Ohio, where he was curious about what happened to the milk after it left the farm. Philip completed his undergrad in food science at The Ohio State University and is now working toward his master's degree at the University of Wisconsin-Madison. Philip's research is on extending the performance shelf-life of shredded low-moisture part-skim Mozzarella cheese. In his spare time, he enjoys putting creative spins on recipes, creating new Spotify playlists, and coordinating adventures with friends.
VP of Events & Experiences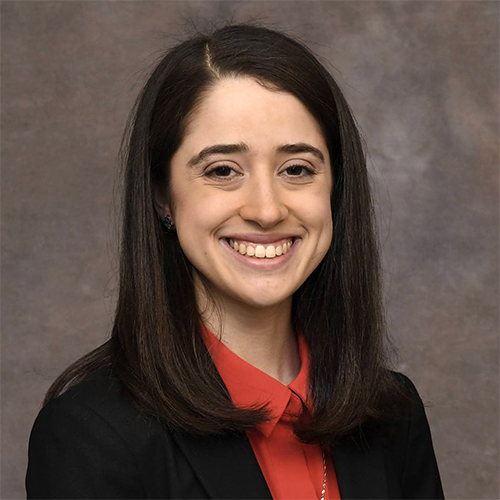 Jenna Fryer is a PhD student at Oregon State University studying food science and technology. She earned her master's in food science from Oregon State University in 2022 and her bachelor's from Ohio State in 2020 and has been an involved member of IFTSA throughout her entire educational journey. Her current research focus is the sensorial impact of wildfire smoke on wine and she is a member of Dr. Elizabeth Tomasino's enology lab. Jenna is serving as the College Bowl chair for IFTSA this year.
Member at Large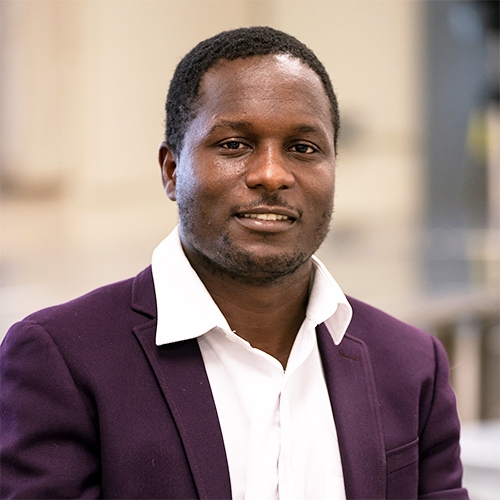 In his formative years, cereals and pulses were the primary sources of calories. Cyprian Syeunda's lunchbox most often consisted of a mixture of maize and beans, commonly known as Githeri. These noble and humbling life experiences formed a solid background to study food science, especially cereal chemistry with associate disciplines. He has never looked back. Fast forward: Here, Cyprian is a research/teaching assistant pursuing a doctorate in food science and technology at Texas A&M University under Dr. Joseph Awika, PhD. To be a reputable food scientist, he is researching the structure-relationship of cereal-pulses polyphenol combination for improved health and lifestyle.
Member at Large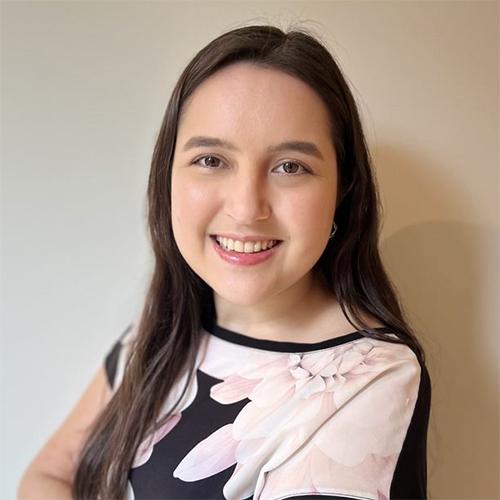 Irma De Anda Lobo is a graduate student studying a master's degree in biotechnology focusing on sensory science and food metabolomics in Tecnologico de Monterrey Campus Monterrey. Her research is about the sensory and physicochemical properties of beers. Her favorite hobby is baking. Irma has been an IFT member since 2016. During her undergraduate degree in food engineering from Tecnologico de Monterrey, she held several positions within IFTSA, including president of the chapter. She was on the IFTSA Board of Directors from 2017 to 2018 as a member at large.
Member at Large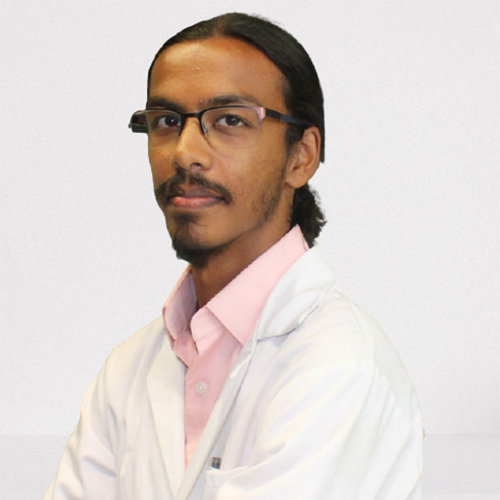 Viral Shukla is a PhD student in food science at Cornell University. He has served numerous volunteer positions with IFTSA including as a Board member, competition chair, area chair, and chapter leader. Viral hopes to connect students with new opportunities, develop their skills, and support them through their journey in the science of food. He enjoys his 1,3,7-Trimethylxanthine with cream and sugar.
Member at Large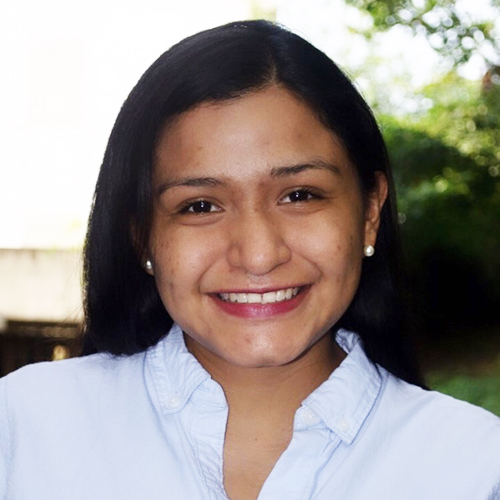 Zoila Chevez is a PhD student and research assistant in horticulture at Auburn University. Originally from El Salvador, she holds an MSc in food science from Auburn University and a bachelor's degree in food science and technology from Zamorano University. In 2019, Zoila moved to the U.S. for graduate school. Her current research focus is on produce safety. Zoila is a student representative for IFT's International Division. Outside of the lab and academic activities, she likes to spend time doing outdoor activities and with her friends. Other hobbies include cooking and working out.
Nominations Process
The nomination process is outlined in the IFT Student Association Bylaws. Please forward any questions about the slate, petition process, or the online election to Amy Clarke Sievers, staff liaison to IFTSA.
IFTSA Volunteer Leadership Roles
IFTSA President-Elect
Student members serving in this role make a three-year commitment to lead IFTSA through the Office of the President in the roles of President-Elect, IFTSA President, and Past President, as well as serve on the IFT Board of Directors. Additionally, the IFTSA Past President serves as an ex-officio member of the Feeding Tomorrow Board of Trustees.
IFTSA Board of Directors
The IFTSA Board of Directors works to create and execute all IFTSA programming each year. Serving one-year terms, these student members have direct responsibility for competitions, chapters, membership experience, volunteer development, as well as IFTSA's Science Meets Food blog and our Facebook and Instagram channels.
IFTSA-Appointed Positions
Annually, the IFTSA Office of the President appoints a number of volunteers to IFTSA roles and recommends students to other arms of the organization. The IFTSA roles include Competition Chairs, Area Meeting Chairs, the Science Meets Food Blog Editor, and Social Media Manager.