Thank you for your interest in an IFTSA leadership position! The nomination period for the 2023-2024 year is officially closed. If you have any questions, contact the IFT Staff Liaison, Steph Walaszek.
IFTSA 2023–2024 Board Member Slate
The IFTSA Nominating Committee announced the individuals listed below, as this year's slate of candidates for the IFTSA Board of Directors on March 1, 2023, have been deemed elected as of March 16, 2023. These new board members took office effective September 1, 2023.
President-Elect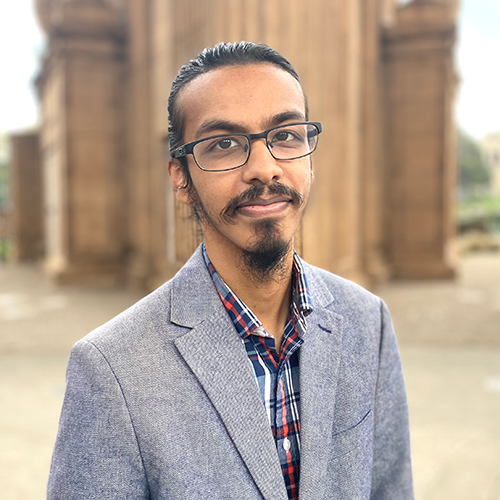 Viral Shukla is a PhD student in food science and technology at Cornell University, where he works to valorize food waste streams into value-added food products. In his 6 years as an IFT member, Viral has served numerous volunteer positions across the student association. Viral hopes to prepare students with new opportunities to develop their skills and advance their careers, and celebrate the vast and diverse science of food student community. He enjoys his 1,3,7-Trimethylxanthine with (non-dairy) cream and sugar.
Vice President of Chapter Engagement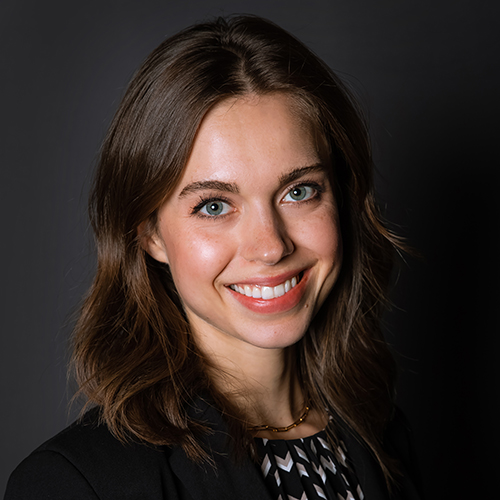 Aria Morrill is an undergraduate Food Science student from the University of Georgia. She is dedicated to working at the intersection of Nutrition and Food Science to develop products that make it easier to eat healthy. She currently works in the Food Chemistry lab, assisting graduate students with their metabolomics research in a variety of foods from apples to pecans. Aria currently serves as the President of the UGA Food Science Club and on the Board of Directors of the UGA Mentor Program, and loves the work she does and the people she works alongside.
Vice President of Competitions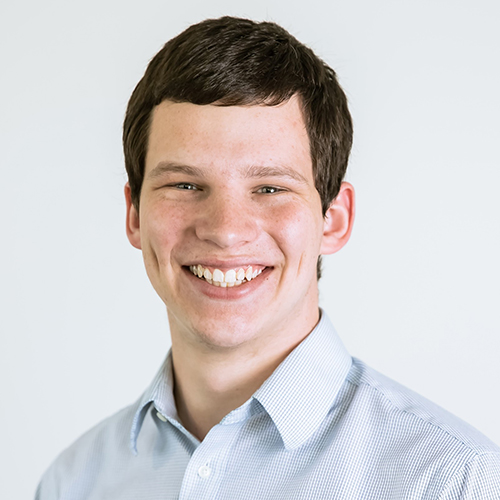 Kelden Taylor Cook is currently in his first year of pursuing a Masters Degree at University of Wisconsin - Madison. His research is investigating the improvements in Mozzarella cheese shelf-life and product quality that can be made by varying the type of coagulation enzyme and milk preacidification level. He loves this research because it is interesting, challenging, and delicious. He am an absolute food nerd who loves research, cooking, and everything in-between. He is originally from Colorado, but completed his undergraduate degree at Purdue University. Boiler Up! His other hobbies include skiing, disc golf, basketball, and travel.
Vice President of Digital and Social Media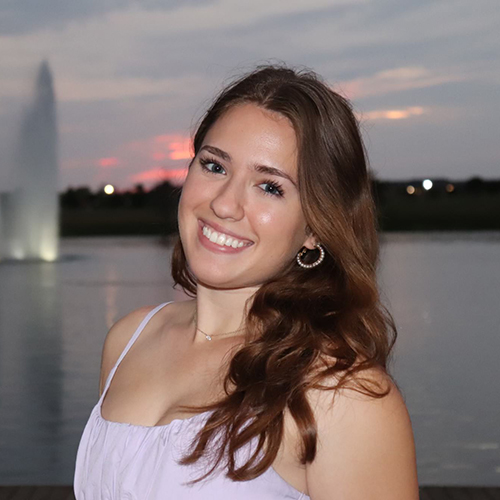 Maddie Shults is a sophomore at Texas A&M University majoring in Food Science and Technology and minoring in Spanish. Maddie has been the Social Media Officer for the Food Science Club at A&M in 2022-2023 as well as an active member in the Product Development Team and College Bowl Team. She currently works as a Lab Assistant at the Cereal Quality Lab on campus, and hopes to have a position in R&D in the future. In her free time, Maddie loves watching and playing sports, baking, and trying new restaurants with friends.
VP of Membership Engagement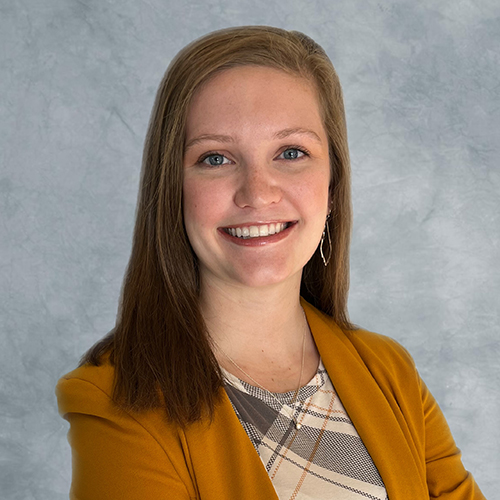 Chloe Calhoun is an undergraduate at the University of Nebraska majoring in food science. She is also pursuing a minor in animal science to gain a better understanding of the meat and dairy side of the industry. Chloe enjoys working in a food microbiology lab on campus and being a member of the food science club and the meat science club. She has experience in the industry through a summer job with Wells Blue Bunny and Schreiber Foods and has an internship for this summer with Cargill. Someday Chloe hopes to have a position pertaining to food safety and quality assurance.s.
VP of Events & Experiences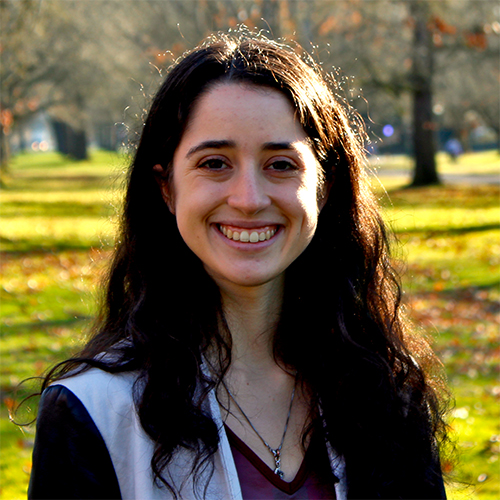 Jenna Fryer is a PhD student at Oregon State University and a member of Dr. Elizabeth Tomasino's enology lab. Her research focuses on the sensory impact of wildfire smoke on wines, specifically the flavor alterations. Jenna has been involved in IFT since her first year of undergrad at The Ohio State University, where she was an active member of the college bowl team and food science club. She has served as the IFTSA VP of Events & Experiences, as well as the College Bowl Chair, and is excited for the opportunity to continue on the IFTSA board of directors.
Member at Large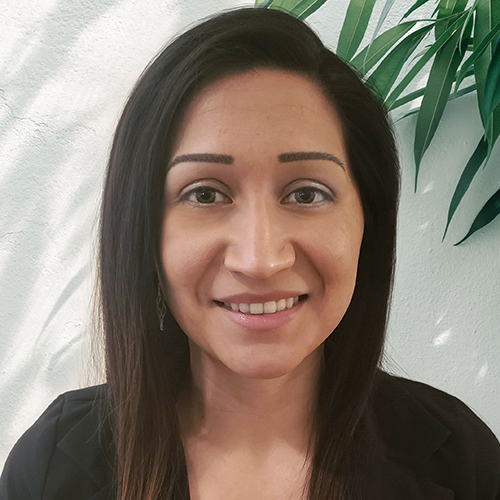 Lindsay Garcia is a doctoral student at Oregon State University studying food science and technology. Her pursuit of a career in flavor chemistry stems from her fascination of chemistry and the medley of flavors in Mexican cuisine. Lindsay's research involves testing the effectiveness of film coatings to prevent wildfire smoke from entering wine grapes. Her research also involves analyzing new chemical markers to use as a basis for predictive models capable of estimating the level smoke sensory risk to grapes and wine. In her spare time, Lindsay enjoys experimenting with new recipes, cooking traditional Mexican food, and playing soccer.
Member at Large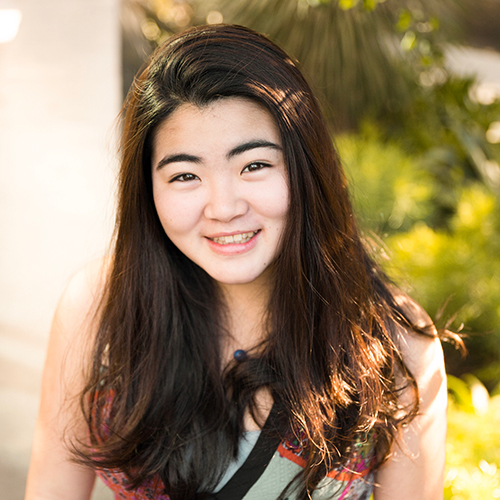 Mirai Miura is a graduate student studying a master's degree in Food Science focusing on food safety at the University of Illinois Urbana-Champaign. Her research is about exploring possible methods to inactivate foodborne illness through UV light treatments. During her undergraduate degree in Food Science and Technology at UC Davis, she actively participated in IFTSA. In the past, she has held positions as the IFTSA Chapter of the Year Chair and IFTSA Social Media Manager.
Member at Large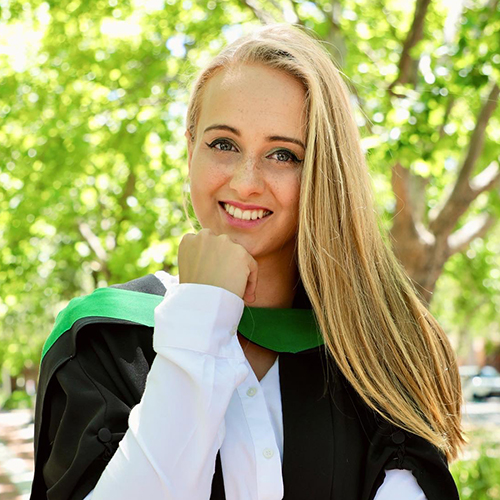 Jana Schreuder completed her Bachelor's degree in Food Science in 2022 and is currently a Master's Student at Stellenbosch University in South Africa, where she is researching the viability of foodborne pathogen detection through the application of Hyperspectral Imaging. She is fascinated by the fast pace of the food industry and enjoys the hands-on nature of the discipline, allowing her to apply complex scientific principles to everyday food products. She has been involved with IFT since 2021 and is also serving as a student representative in the International Division.
Member at Large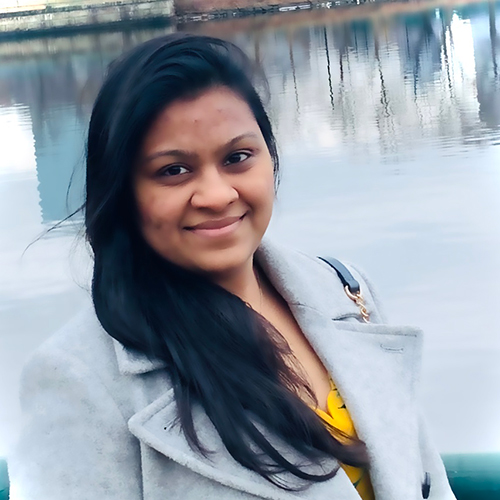 Urvi Shah is a Ph.D. candidate in Food Science at North Carolina State University with a focus on the use of cold plasma technology for egg washing. Food and agricultural courses during her Bachelor's in Biotechnology Engineering inspired her to become an expert in innovative technologies. She successfully demonstrated plasma technology for the microbial inactivation of kale leaves for her Master's research at Drexel University. Prior to starting her Ph.D., she gained experience in egg, French fry, and confectionery industries and after her doctoral degree, she wants to assist in the commercialization of novel food safety technologies.
IFTSA 2023-2024 Appointed Volunteers
Chapter of the Year: Iradat Bisola Oladejo, University of Calabar
Developing Solutions for Developing Countries Competition: Toyosi Timilehin George, Texas A&M University
Smart Snacks for Kids Competition: Brittany Kralik, University of Minnesota
College Bowl Competition: Juan Pablo Arevalo, Texas A&M University
IFTSA & MARS Product Development Competition: Hanyu Chen, Cornell University
Graduate Research Video Competition: Chamali Tharangani Kodikara, University of Manitoba
Excellence in Leadership Award: Aya Jabi, University of Illinois, Urbana-Champaign
Undergraduate Research Competition: Vanessa Chidinma Njoku, Tuskegee University
Science Meets Food Blog Editor: Yutong Li, The Ohio State University
Social Media Manager: Paula Szymanowicz, Pennsylvania State University
Nominations Process
The nomination process is outlined in the IFT Student Association Bylaws. Please forward any questions about the slate, petition process, or the online election to Steph Walaszek, IFT Staff Liaison.
IFTSA Volunteer Leadership Roles
IFTSA President-Elect
Student members serving in this role make a three-year commitment to lead IFTSA through the Office of the President in the roles of President-Elect, IFTSA President, and Past President, as well as serve on the IFT Board of Directors. Additionally, the IFTSA Past President serves as an ex-officio member of the Feeding Tomorrow Board of Trustees.
IFTSA Board of Directors
The IFTSA Board of Directors works to create and execute all IFTSA programming each year. Serving one-year terms, these student members have direct responsibility for competitions, chapters, membership experience, volunteer development, as well as IFTSA's Science Meets Food blog and our Facebook and Instagram channels.
IFTSA-Appointed Positions
Annually, the IFTSA Office of the President appoints a number of volunteers to IFTSA roles and recommends students to other arms of the organization. The IFTSA roles include Competition Chairs, Area Meeting Chairs, the Science Meets Food Blog Editor, and Social Media Manager.