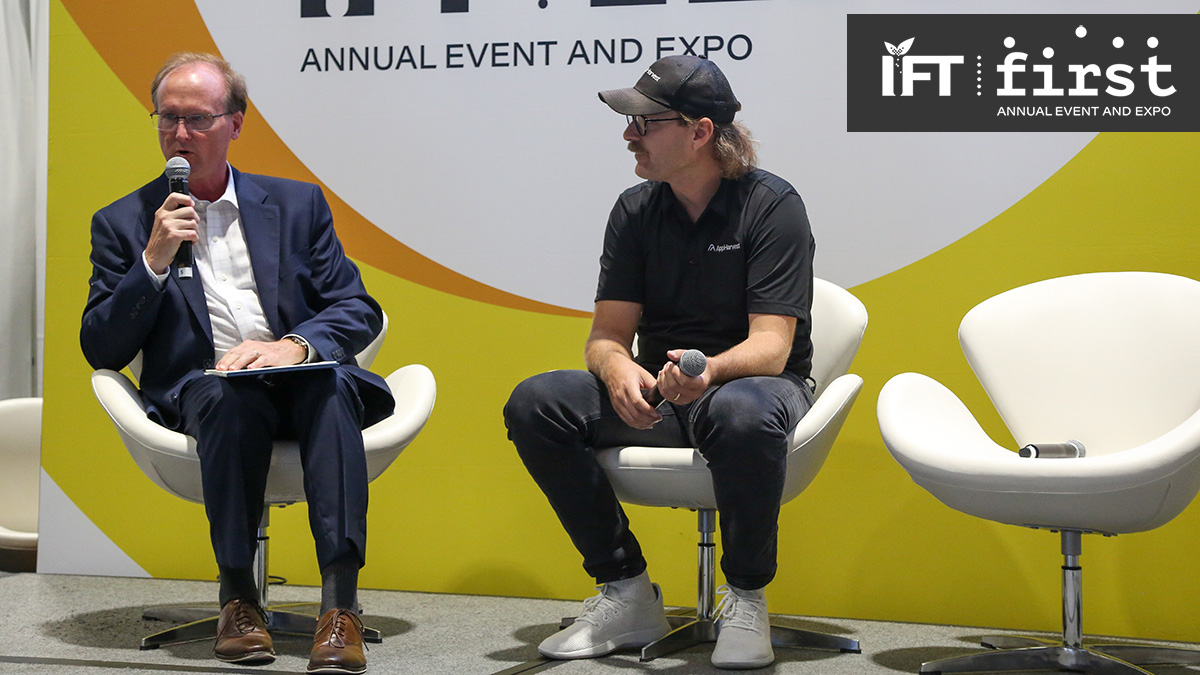 The economy may be uncertain, as inflation persists and recession fears continue. But investors are still pouring money into food companies. The companies in which they choose to invest depends on their appetite for risk and their take on the current environment and future trends.
In the Tuesday afternoon Business FIRST session, "Follow the Money: Where Are Investors Placing Bets on Food Innovation?," panelists discussed the various opportunities available for investors in food science and technology, and how food tech companies fit into the overall investment landscape.
Investors are looking for opportunities to invest in an inflationary and potentially recessionary environment, and "food is recession-resistant," said Lloyd Greif, president and CEO at Greif & Co., an investment banking firm with a deep history in investing in food companies. Because food is always necessary, food companies can be a valuable investment when other types of products are not.
However, even in recession-proof categories like food, some types of products are more palatable in the current economic environment. For example, Greif & Co. is currently working on a deal in the meat space, but "the focus is on ground beef and chicken, the more affordable products, than on more expensive steaks and chops," said Greif.
Each investment firm must determine how much risk it wants to take, and some areas are more promising than others. For example, Greif & Co. has been doing deals in organic foods for three decades, and the category hasn't lost its luster, said Greif. In addition, investors are highly interested in ESG investments, focused on Environmental, Social, and Governance issues, and many food technology companies fit that description.
In fact, this session's other panelist, Jonathan Webb, founder and CEO at AppHarvest, a sustainable indoor agriculture company, started his business to find a solution to major social problems. "We will need 50% to 70% more food by 2050, and we have a finite amount of water and land," explained Webb. "We're able to grow fruits and vegetables with 90% less water than traditional agriculture while producing yields that are 30 times greater than conventional farming yields, and we grow year-round in Central Appalachia, with 70% of the U.S. population within a day's drive."
Webb's company, with its ability to demonstrate passion and a clear sense of environmental and social commitment, may be the type of company that will attract investors looking for a solid, recession-resistant investment. In addition, he exemplifies a passionate founder, another important quality for a strong investment.
When investors lose sight of a company's mission and begin focusing only on profits, the brand may get separated from its founder, cautioned Greif. And that almost always spells disaster.