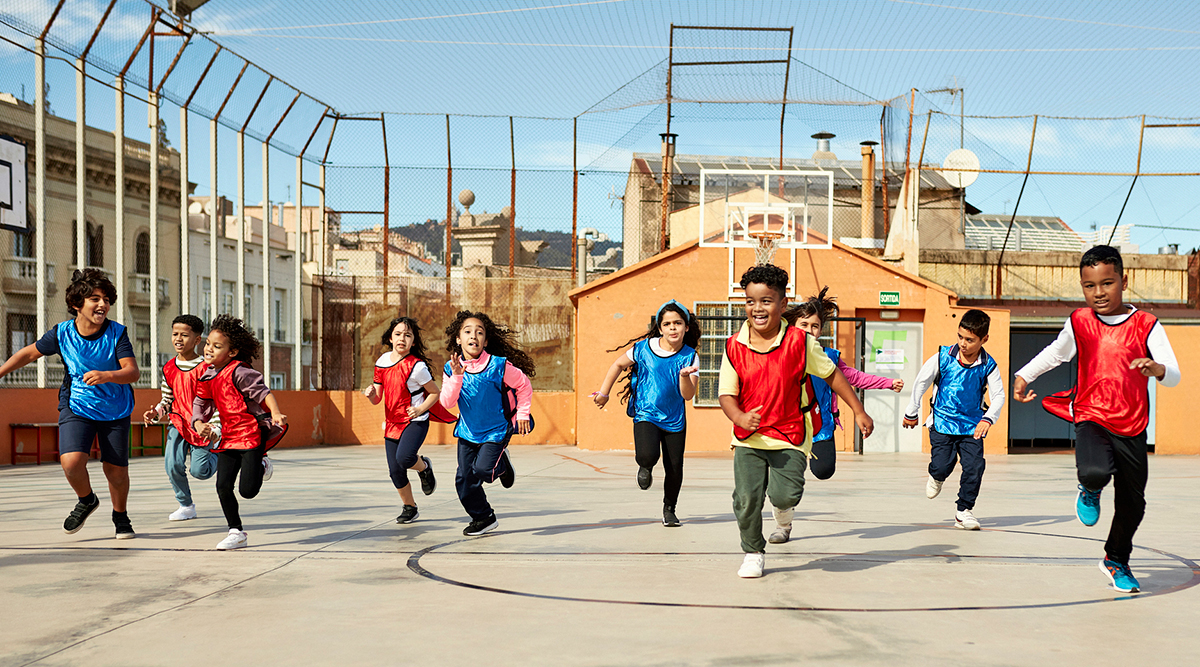 In order to meet President Biden's health and nutrition goals, physical activity for all citizens needs to be a priority, according to experts at the Sept. 28 White House Conference on Hunger, Nutrition, and Health.
The fourth pillar of the National Strategy is "support physical activity for all," and two sessions on this topic were held to discuss challenges and solutions to this goal.
The first session, titled "Fit for Life: Creating Communities Designed for Activity," was moderated by Tom Farrey, founder and executive director of Aspen Institute Sports and Society Program. The panel discussed the importance of promoting physical activity within the community and breaking down barriers to access.
"The barriers our children face trying to seek services are transportation and cost," said Jaci McCormack, founder of Rise Above. "So I think getting into the communities and meeting kids where they're at is the most important thing for us."
Transportation was a major concern identified by the panelists, and there are solutions to help children get to parks and public spaces. Al Bangoura, superintendent of the Minneapolis Park & Recreation Board, described his city's bike program.
"We have an incredibly robust bike program where you can learn to ride and borrow bikes," he said. "We showed kids how to ride safely and take care of it, and those kids would ride to the park and come back every day."
The second session was titled "The Power of Play: Supporting Physical Activity for Kids" and was moderated by Lysa Ratliff, president and CEO of KABOOM!, a national non-profit working to end playspace inequity. This panel discussed the importance of introducing physical activity to children at a young age and making it fun and engaging.
"We know that one in four students in this country are not meeting the physical activity guidelines of 60 minutes of physical activity per day," said Ann Marie Krautheim, CEO of GENYOUth, a youth wellness organization. "And by the age of nine, girls are dropping out of sport, and by their teen years, this decline is very sharp in terms of participation."
Krautheim said that in order to encourage kids to participate in sports and physical activity, there needs to be positive role models and more collaboration rather than competition. She also suggested letting the youth be the drivers for their own ideas.
In addition to making sports collaborative, the panel discussed making physical activity a priority by ensuring there's time for it during the day.
"Let's be honest, our school days are jampacked with academic learning and trying to meet achievement standards," said Catherine Grano, school nurse at Middletown Township Public Schools in New Jersey. "We need to build time into our school day to include physical activity opportunities."
The panelists also said that physical activity goes hand in hand with good nutrition, and that this is important to teach children healthy eating habits into the future. Keeping kids active will bring these habits into their adulthood, ensuring that nutrition is a top priority.